This type of photography has enormous potential for capturing dramatic and vivid shots that will always be relevant. No other field has many exciting moments, vibrant color palettes, and unique shooting opportunities with sports camera lenses.
You don't want anything to slow you down when you're in the zone, capturing that heartbreaking moment when they caught that line drive. But that usually happens when you need the right gear. Sports photography is one of the most challenging types, and we know that, so we'll give you some valuable tips, including choosing a lens. Among the options we offer, you'll be able to find the best camera lens for sports that works for your shooting style and budget.

A little bit about fast lenses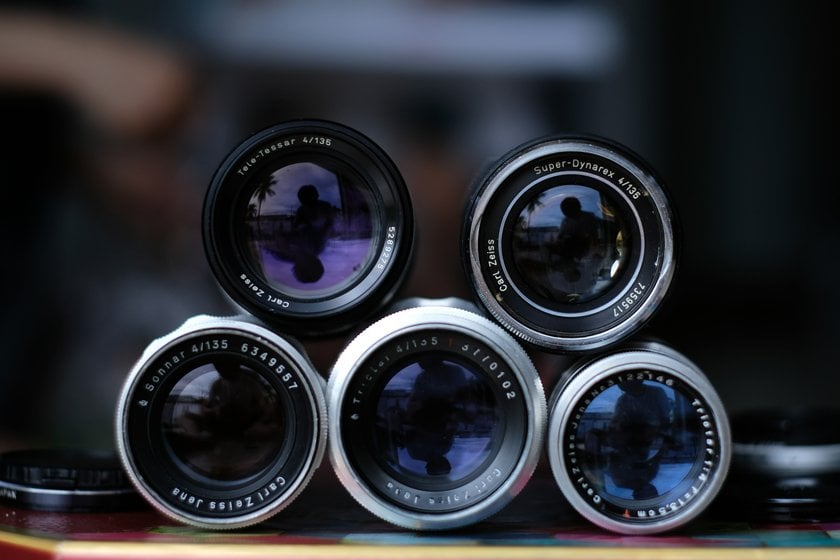 The aperture controls how much light reaches the film or sensor, and the prime lens has apertures (consisting of aperture blades) that can open or stop to control exposure.
This is usually done in predetermined steps called f-stops. Standard terminology uses lower numbers to indicate a wider aperture, and higher numbers to indicate a smaller value. A wide aperture allows the same total amount of light faster than a narrow aperture, so faster. Fast lenses have several advantages:
They let in more light, so you can get the right exposure in dark situations.

Even in relatively good light, they allow you to use a shorter

shutter speed

to get the same exposure, allowing you to freeze the movement of your subject.

Wide apertures provide a shallower depth of field, which opens up possibilities for selective focus composition. (This is an example of turning what is in some respects a disadvantage into an advantage!)

Since modern cameras work with the lens wide open until you press the shutter button, you get more light in the viewfinder, simplifying composition.

Manual focusing can be easier because the reduced depth of field makes it clearer where the critical focus is if you have a focusing screen that clearly shows it.

Autofocus can be faster and more accurate if the sensors are designed to take advantage of the fast lens.
What are the drawbacks?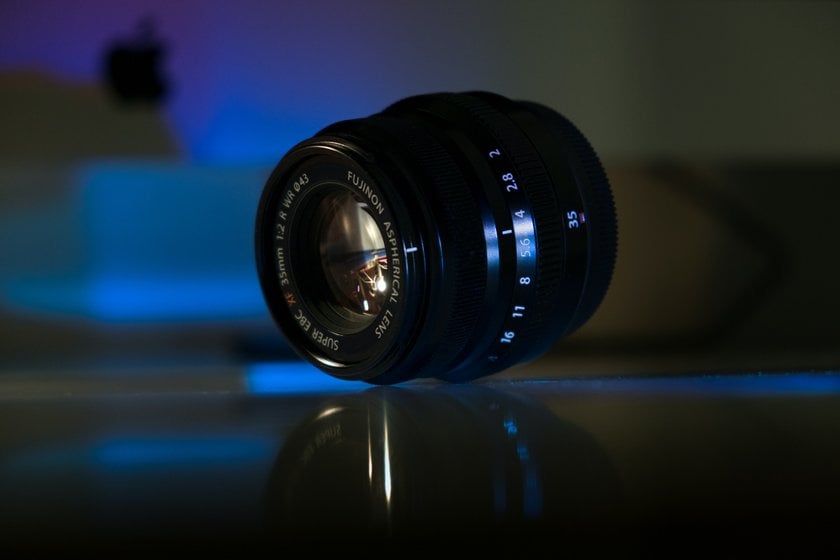 When you trying to find the best camera lens for sports photography, consider some cons. Disadvantages are the usual tradeoffs for lens design, mostly related to the fact that a wider aperture requires a larger glass. This means more overall size, more weight, and more cost. Also, when a lens is optimized for shooting with a fast aperture, the design can reduce overall performance. Or, as is often the case with older lenses, faster apertures may be available, but some image quality factors (sharpness, contrast, light attenuation) will not be at their best until you stop altogether.
Also, note that cheaper zoom lens for sports photography has a variable maximum aperture in the zoom range. This means that the lens can be relatively fast when zooming out, but not fast when zooming in.
Sometimes it's worth trying something new. You don't have to photograph professional sports to get new ideas. Even when you have to shoot high school soccer games, constantly look for new angles and ideas. Okay, let's take a look together at the best lenses for sports photography, so you can implement any ideas you have.
List of the most suitable lenses for this area
Cameras come and go, but your best lenses will stay with you for a long time. That's why you can often find tips online that suggest saving money on your first camera and investing in a quality lens. As far as sports photography is concerned, you shouldn't limit yourself to a bad camera, but in general, this advice also works. For starters, you need to find a couple of quality zooms and perhaps a fixed focal length telephoto lens. So, what is the best lens for sports photography?
1. Nikon 70-200mm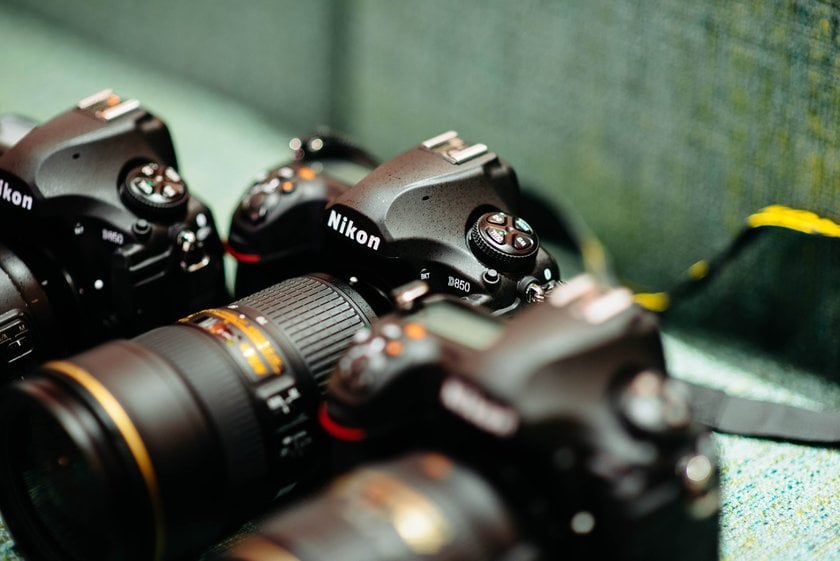 Make even the most incredible dunks and touchdowns unforgettable with sports lenses that ensure you never miss the action. Capture your favorite players' movements in crystal-clear close-ups in seconds. Have no fear if you want great shots for your next game day, dish, or school project, but know nothing about photography! It also costs less than competing lenses, which are designed primarily for sports optics. This is a great camera lens for sports photography.
It is perfect for professional and novice photographers who want to take stunning photos at indoor sporting events, stadiums, arenas, and other venues. This new lens ensures that your shots will always be sharp. You can use it for sports action.
2. Tamron 70-200mm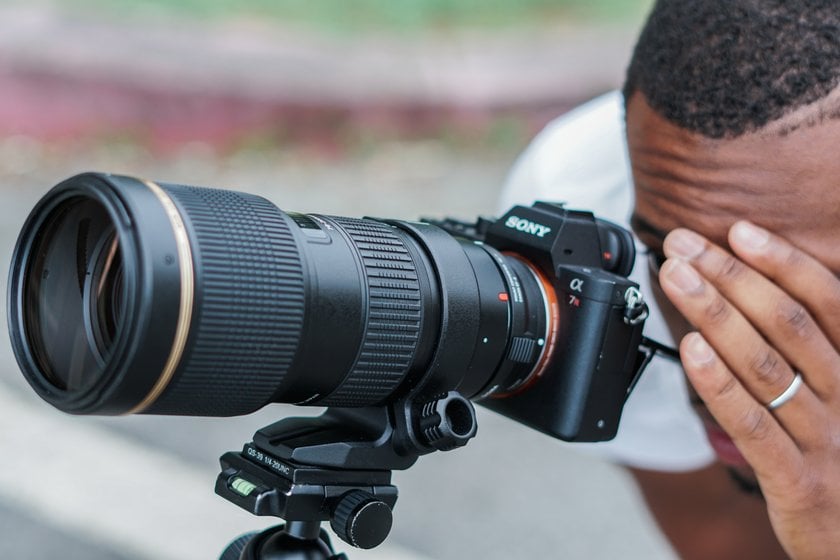 This is the best lens for outdoor sports photography and a full-frame camera. This accessory is great for close-up photography. Tamron Super Performance features a teleconverter that mirrors the subject image on your camera for convenient long-distance sports photography. This ultra-sharp lens is equipped with a vibration compensation system.
The unusually lightweight design is combined with ease of use, making it the perfect choice for outdoor activities and sports images! This lens ensures that you have everything you need, no matter what adventures lie ahead. The best lens for action shots allows you to take stunning photos no matter the location or lighting conditions, from sweeping landscapes of the soccer field to portraits with your favorite players.
3. Canon EF 70-300mm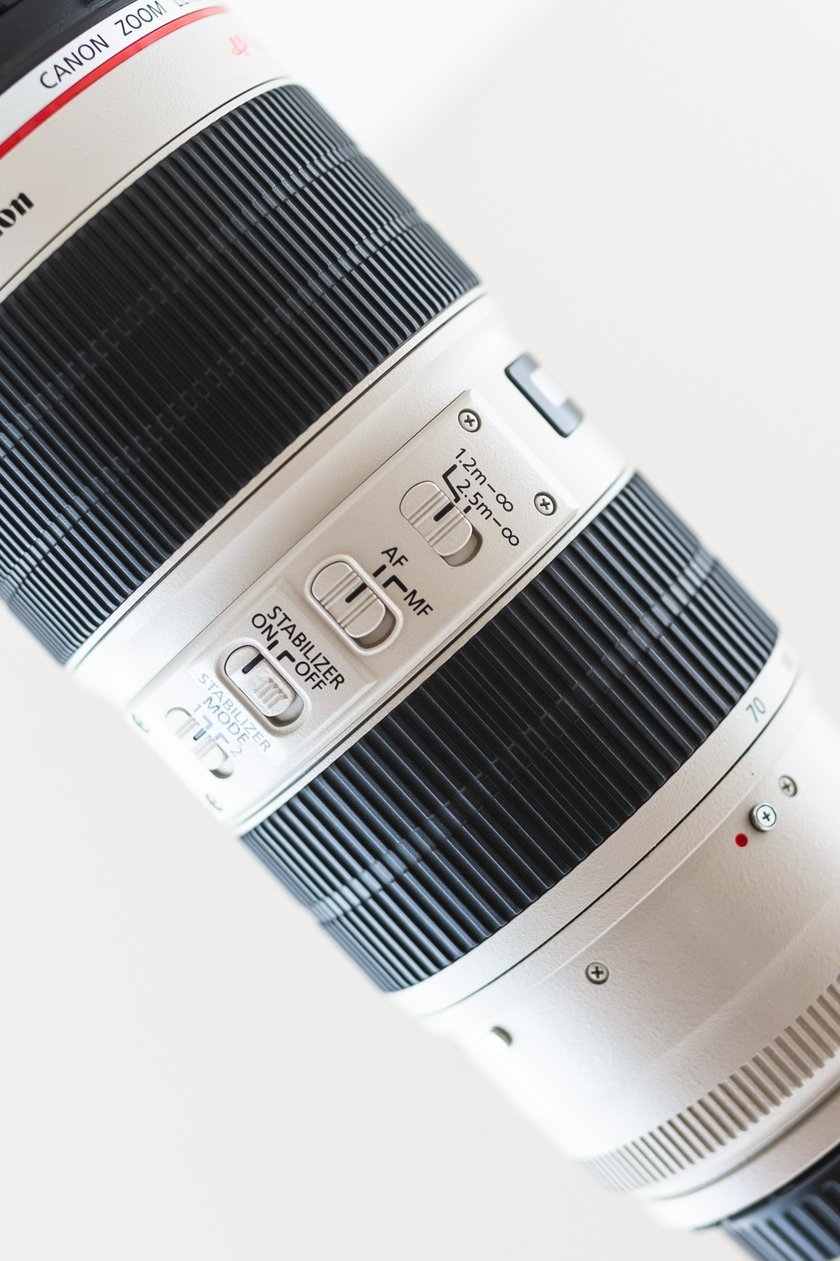 High-quality zoom lens with innovative display and Nano USM technology perfect for wildlife and sports shooting if you need to be close to the action. With a maximum focal length of 300 mm, you can get dramatic close-up shots. This lens is a great addition to your lens kit and allows you to expand your creative possibilities. The Nano USM focuses quickly, smoothly, and silently.
With this focusing system, this lens is perfect for taking photos of moving subjects and making videos without noise, with a smooth change in focus. The circular 9-blade aperture helps make your subject stand out and create a beautifully blurred background effect.
4. Canon EF-S 55-250mm f/4-5.6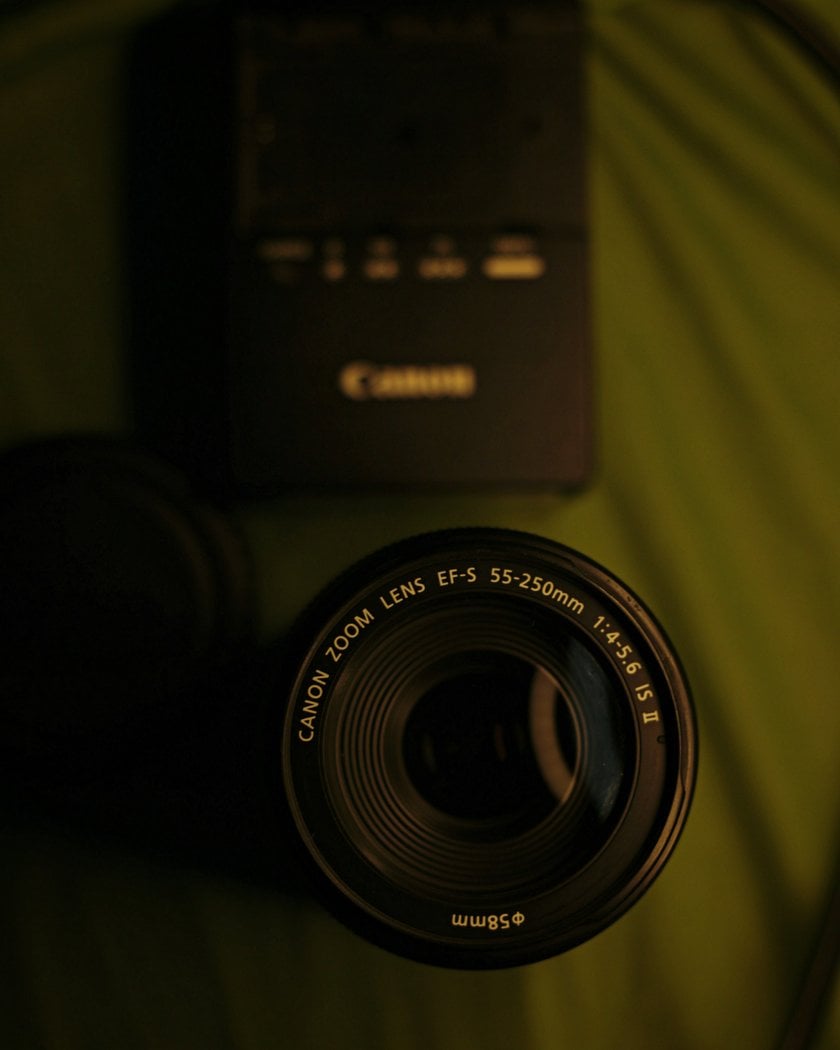 A compact sports telephoto lens that puts you in the center of the action for great sports photography. The Image Stabilizer prevents blur caused by inadvertent camera movements. STM technology provides smooth, silent focusing and builds quality when shooting video. The main benefits:
Get close to distant subjects in wildlife and sports shooting.

Smooth, silent focusing in movies.

Low weight and compact design make it easy to use in any environment

Easy to use for superb image quality.
A compact, powerful telephoto zoom lens suitable for travel, wildlife, and versatile sports shooting. It also incorporates Canon's image stabilization technology for sharper shots. Focus is so quiet that even the camera's microphone can't pick up focus noise, letting you shoot video with sound without interfering with noise.
5. Nikon AF-S NIKKOR 24-70mm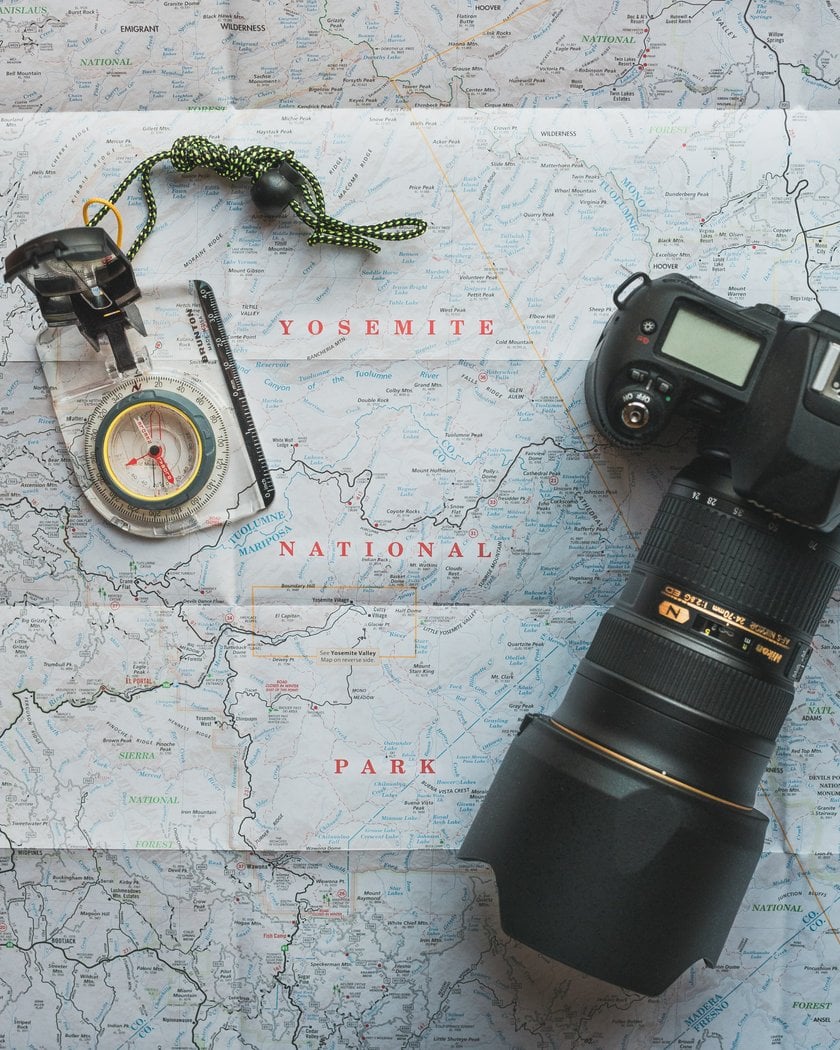 Get ready to take your sports photography to the next level. This is one of the best lenses on the market. Designed for low-light conditions, this lens is perfect for indoor, outdoor at night, or even overcast sports. It is an indispensable aid for any amateur photographer who takes photos in low light or sporting events, thanks to its fast aperture and vibration suppression. It's powerful enough to take high-quality photos with crisp images no matter what lighting conditions you're shooting in, all at an affordable price. This is the best lens for indoor sports photography.
The fast lens features an electromagnetic diaphragm and delivers stunning image quality: sharp and distortion-free for a wide variety of photos, from sports to low-light portraits.
6. Nikon 80-200mm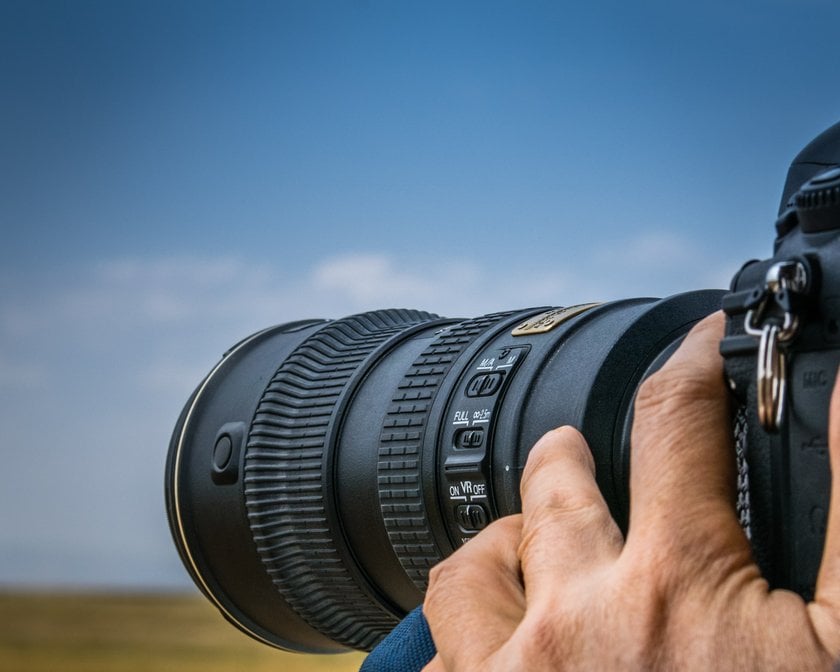 This is one of the perfect lenses to use for shooting motorsports, high school sports, and soccer games. If this is one of your strengths, you need to take a look at this. Built to work on the slopes in winter or to watch a soccer game indoors, this lens will get the job done. So, this is the best lens for football photography. It's the perfect lens for capturing dynamic scenes such as sports, children, and wildlife. This lens offers perfect image quality.
With a constant aperture of 2.8 across the entire focal length range, this ultra-sharp telephoto AF lens won't disappoint! You no longer have to change lenses or miss the last shot. This lens is a favorite among professional photographers for its versatility. If you enjoy shooting close-up sports events, this lens is for you. Now you can get the shot at your favorite event.
7. Nikon 18-300mm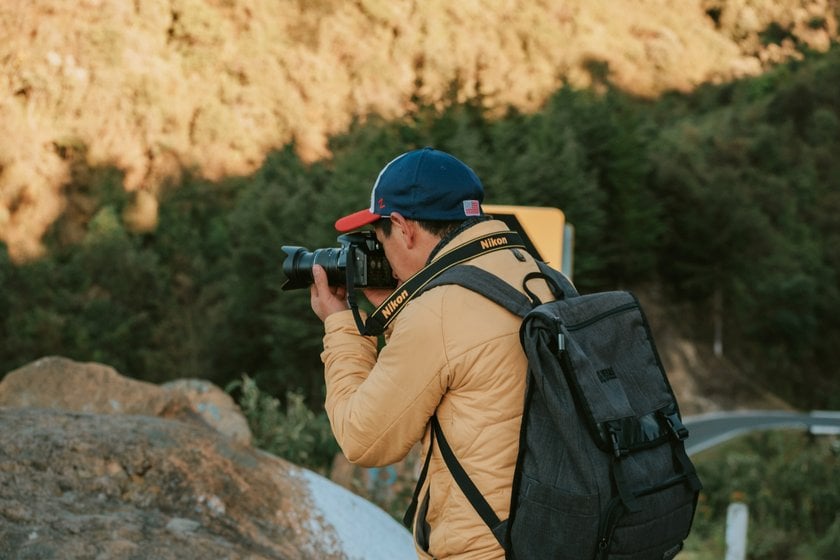 This sports photography lens makes the D3200 camera more suitable for capturing fast-moving subjects in any environment. Capture close-up shots of sporting events and wildlife with this sleek and sensitive lens.
The autofocus system's ultra-fast focusing response will successfully track moving subjects, even when they're too close for other lenses to focus on them. This is a versatile lens for sports photography, camping trips, road trips with friends, and anything else you do when size doesn't matter much!
With its range of focal lengths, it's the best solution for people who need two or more lenses for sports photography at once without lugging around heavy photo equipment all day long. This versatile lens will take you from close-up shots of the players to those fantastic scenes that give viewers a full view of how the festivities unfold.
8. Sigma 150-600mm
Cover every possible angle with this DSLR masterpiece. Take your game to the next level with this premium lens specifically designed for high-quality sports event photography. It's a long-focus telephoto zoom lens with an incredible 600mm focal length. One of the best sports photography lenses.
It is equipped with optical stabilization and dust protection and is ideal for outdoor use or in humid conditions. And its compact size means it will also be compatible with larger professional cameras. Enjoy the games indoors or outdoors. If you're shooting important applications like sports or wildlife photography, this lens is for you! This exciting new lens delivers sharp images with the widest coverage, even in low light - challenging situations that are hard to get from other lenses in this focal length range. Choose the best lens for baseball photography!
9. Sigma 100-400mm
This is a compact and lightweight lens ideal for travel and wildlife photography. For example, at a focal length of 420 mm, it takes sharp photos of fast-moving objects such as soccer balls or flying pelicans, blurring the background and bringing out their shape in detail.
You can shoot up close with even more room to work when shooting indoors or when you can take photos from an awkward distance without having to change lenses. It's a great choice for today's advanced photographers who need clear shots of sports and wildlife at close range or from behind the horizon. The world is a beautiful place when you're in it. DSLR lenses are designed to give your images a boost for sports photography, no matter what you're shooting.
Tips for making your choice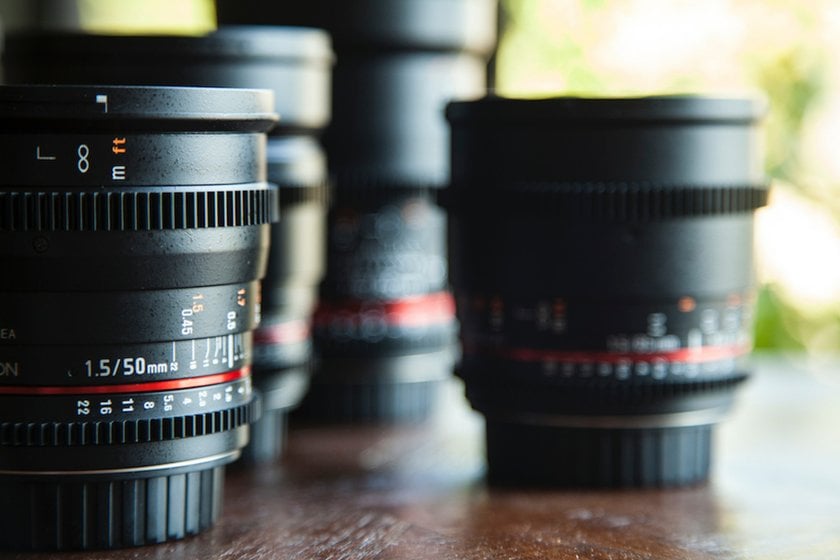 The key to getting the perfect shot is several things, including the best lens for shooting sports. One of the most important is the lens. Sports photography, unlike any other field, sometimes requires the highest quality and most expensive equipment. It allows you to shoot from anywhere in the stadium, including the defensive zone in soccer, creating perfect shots.
Modern cameras can do cool things with ISO settings. This allows you to use slower lenses, such as f/4, to shoot sports. The shallow depth of field will help isolate individuals in the field. When selecting a good accessory consider the following factors:
Consider long lenses such as 300mm or 400mm if you can afford them. If not, choose a 70-200mm.

Look for a lens with f-numbers of f/2.8 or f/4. It's best to avoid f/5.6 as the dreaded curse.

It sounds obvious, but the bigger and heavier the lens, the better it is.

Make sure the lens has a built-in tripod mount.

Look for lenses that have stood the test of time: there are specific reasons why Nikon and Canon rarely release new models.

A new quality lens is something else than a new carcass. A good lens, with proper care and support, can last at least 10 years.
Also, keep in mind that every photo doesn't have to look the same with a good lens for sports photography. For example, a few years ago, the photographers of a small American magazine decided to find something new to photograph soccer. Instead of photographing at eye level, they laid as low as possible on the grass in the defensive zone and worked with a wide-angle lens. What did they come up with? They managed to show the game from a new angle and tell a story. Now the example of such original photographers is being followed by everyone else.
Be original when you're shooting and try something new. At every event you work with, try to find as many new approaches as possible. For example, if you have to work as a professional motorsports photographer most of the time, don't forget that every event is a new setting. That's why you get to work with different backgrounds, angles, and terrain to shoot.
Conclusion
For practical reasons, many pictures of sports are taken from some distance. Of course, chaos would ensue if photographers were allowed to run behind the soccer players on the field. So a long lens is your best friend. Canon or Nikon is up to you.
Don't forget about the need to edit good shots, too. Instead of the popular Photoshop, you can use other modern photo editors. Be sure to try Luminar Neo with its simple interface and a huge set of professional AI editing tools.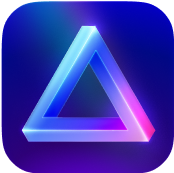 Advanced yet easy-to-use photo editor
view plans