In this digital age, once you take a photo, you're only halfway there. You still have to edit it. Fortunately, using Adobe Lightroom combined with really high-quality presets, you can get delightful results instantly, rather than being frustrated trying to retouch it. Today we're going to discuss the best Lightroom vintage presets you can use to edit your photos.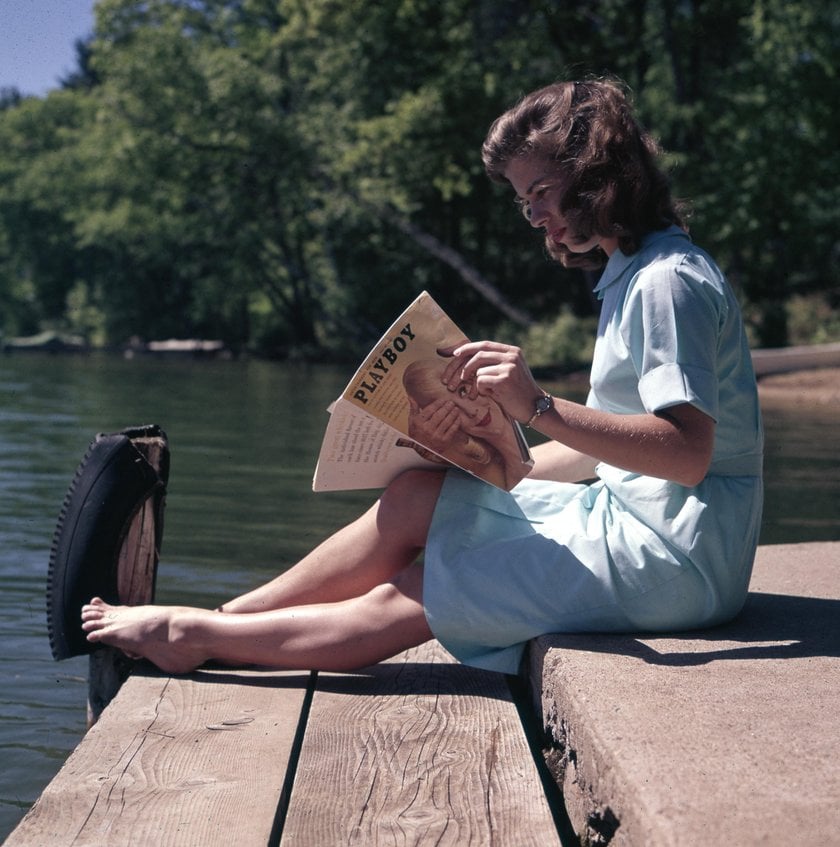 On average, it takes up to 30 minutes to process an image. This time is spent on selecting filters, correcting white balance, exposure, and other settings. You can increase the processing speed by 3-6 times with presets. As soon as you use a preset in Lightroom, the settings collected in it are applied. And the image is instantly corrected and it looks really gorgeous. A few reasons why you should use presets more often:
When processing an entire photo session, using the same presets will give your images a more uniform and consistent look, as opposed to editing each photo individually, which can cause different settings and subsequently a disjointed series of photos.

A selection of Lightroom presets that allow you to instantly apply stunning effects to your photos is a very handy tool that saves time and nerves. Most presets don't require adjustments. These filters are compatible with all devices, but you can also easily adjust the settings for glare, exposure, contrast, etc. to make sure they work the way you want them to. Now it is easy to make a masterpiece.

Learning any new software can be intimidating and takes time to master. It's really important to take the steps to seriously learn the program, but at the same time, using presets will allow you to get started with

Lightroom

right away and edit photos as easily as ever before.
Give your photos to the next level right now!
1. Film Effect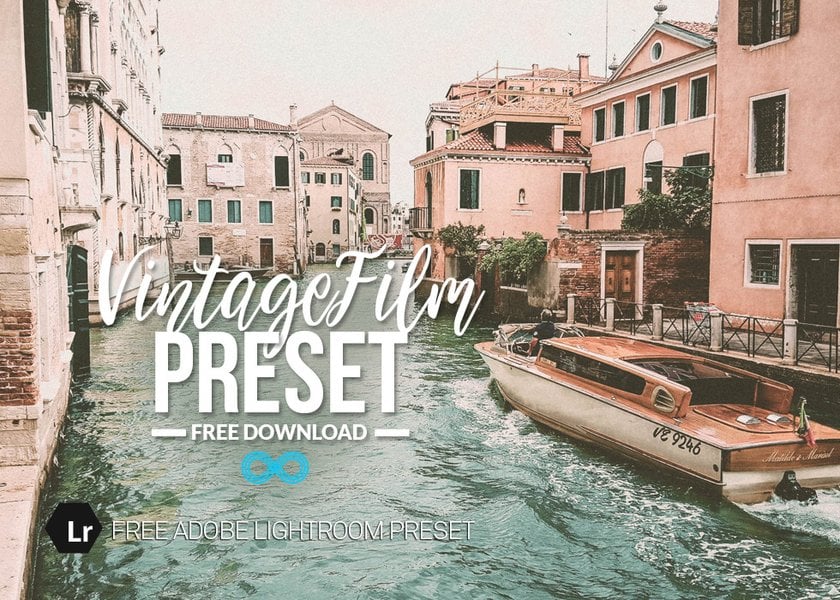 Inspired by photos created by old film cameras, this preset pack will give a vintage look to your photos. The combination of bright, contrasting elements and film toning recalls the atmosphere of old Hollywood movies. This Lightroom vintage preset looks really incredible and is suitable for all types of photos. Incredibly cool with portrait and fashion-style photo shoots.
2. Emphasize the Sunset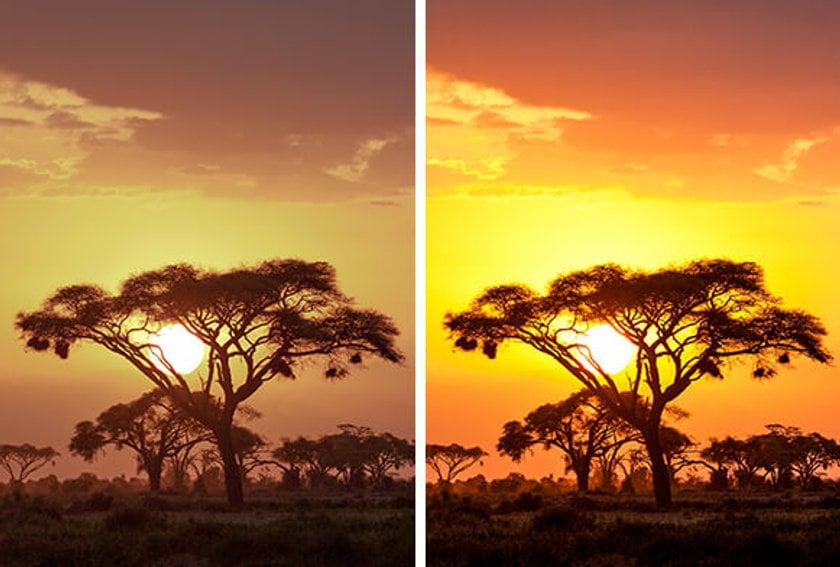 This set is suitable not only for photos of the sunset itself but also for the dramatic golden hour. "Sunset" enhances the saturation of warm hues and diminishes the saturation of cool hues. It will add a wonderful highlight, warm glow, and brightness to your images. You no longer have to spend a lot of time at the photo editor, which will undoubtedly be a benefit. It looks very beautiful and can be used to add an original vintage style to any type of image. Be sure to give it a try.
3. Black and White Effect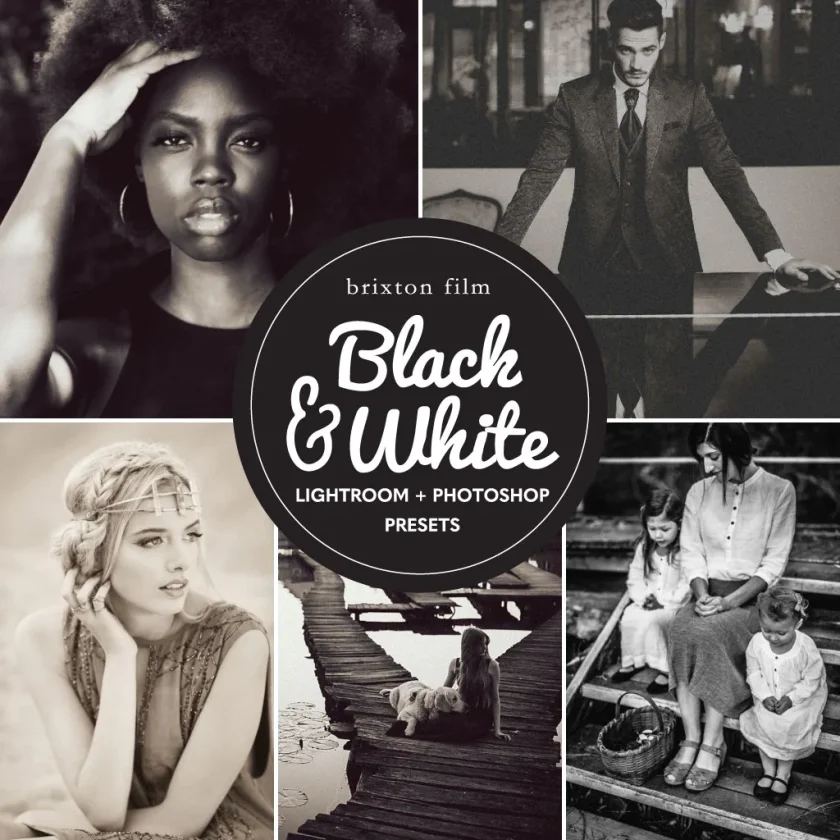 The presets in this monochrome collection can be used to capture nostalgic and sentimental moments. They will saturate your photos with deep, dark tones that make the photo exquisite despite the lack of color. Brightness and contrast are set up a little differently here. So you get a completely amazing effect. It's not like the image you get when you just replace the color with a black-and-white version. This is one of the best vintage presets for Lightroom that doesn't require complicated adjustments.
4. Chocolate Shades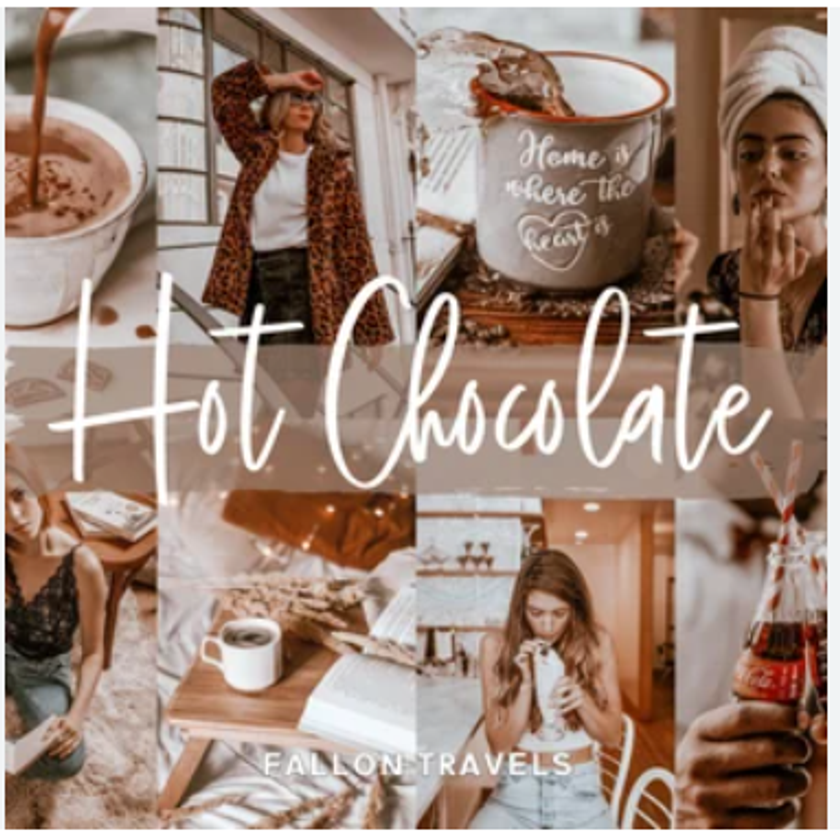 This set of plugins will add vibrant caramel and chocolate tones to your photos in just one click. It is perfect for portrait photography and creates a beautiful bronze skin tone. You won't have to worry too much about lighting, just use this preset bundle. It looks quite original and can also go with a vintage style, be sure to try it! You can download this to your computer as well as to your smartphone or tablet. It all depends on which device you use to edit your photos.
5. VSCO Effects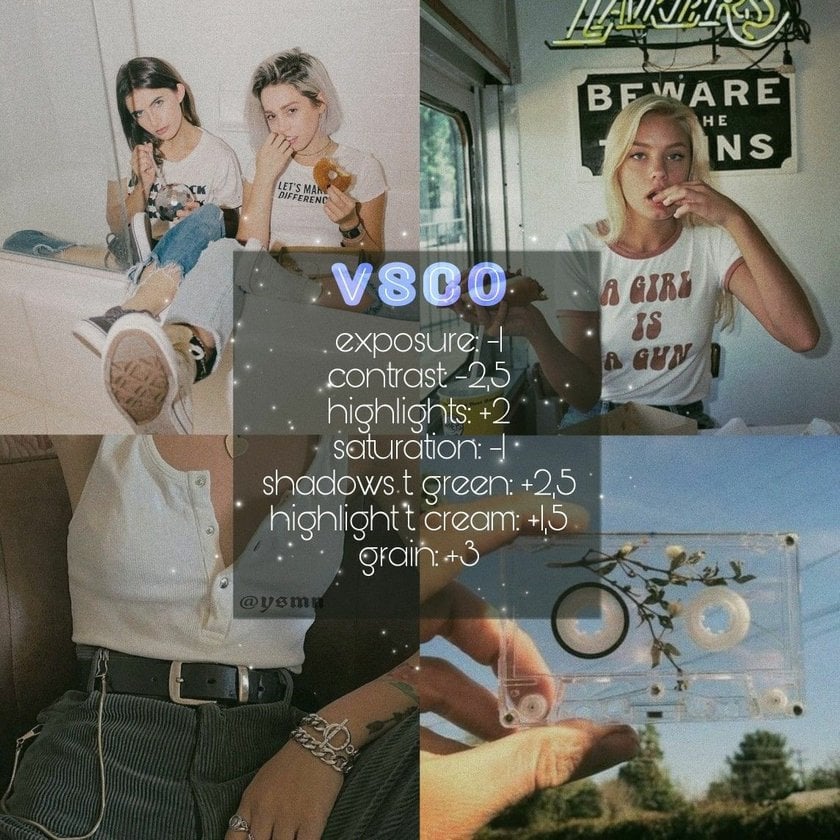 This exquisite filter pack is inspired by the most popular photo editing app on your phone, VSCOCam. It emulates the traditional film tinting and grain that are often found in the app's filters. These vintage Lightroom presets are universal and can be used for all types of photos. It can be used for portraits, landscapes, and still life. Be sure to fully unleash your creative potential! After using this filter, the effect will be as if you've spent a lot of time editing.
6. Warm Retro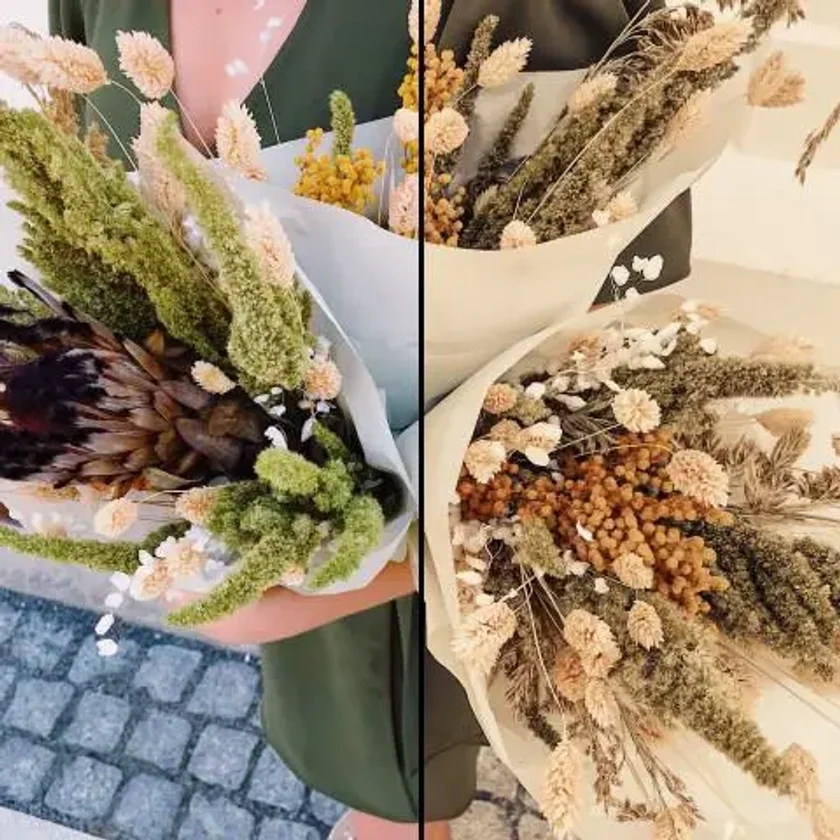 This is one of the retro Lightroom presets that works great with diffused light. You just need to choose the preset you like and enjoy the result of the post-processing. It gives your photos a soft and warm glow with a matte effect. This is exactly the aesthetic used in old vintage photos. You can age your photos elegantly in just one click. This a great solution if you're looking for a free filter that you don't have to pay for.
7. Old Film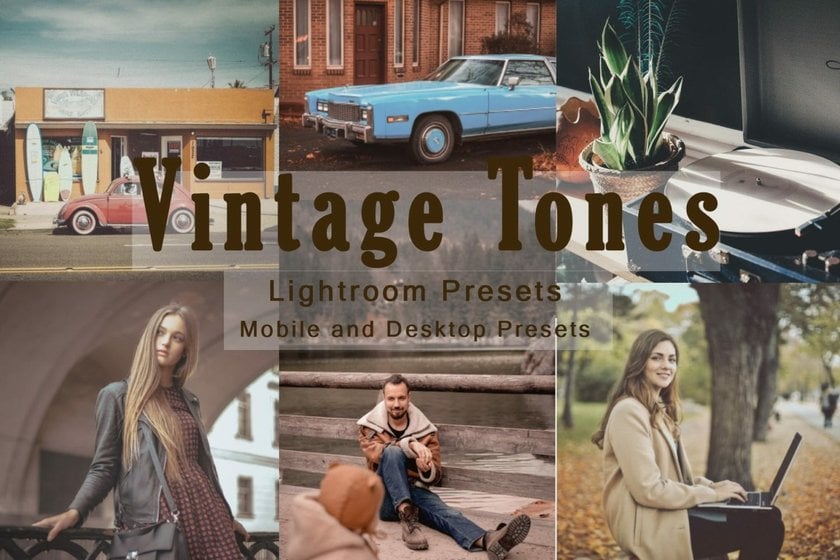 A great choice for those who are inspired by old movies. This is preset that gives a stunning cinematic effect to your images. It features enhanced contrast, browns and yellows, and the deepest possible post-processing tones. The preset also creates unique matte highlights, which we especially like. Suitable for processing images taken both indoors and outdoors with natural light.
8. For Travel and Architecture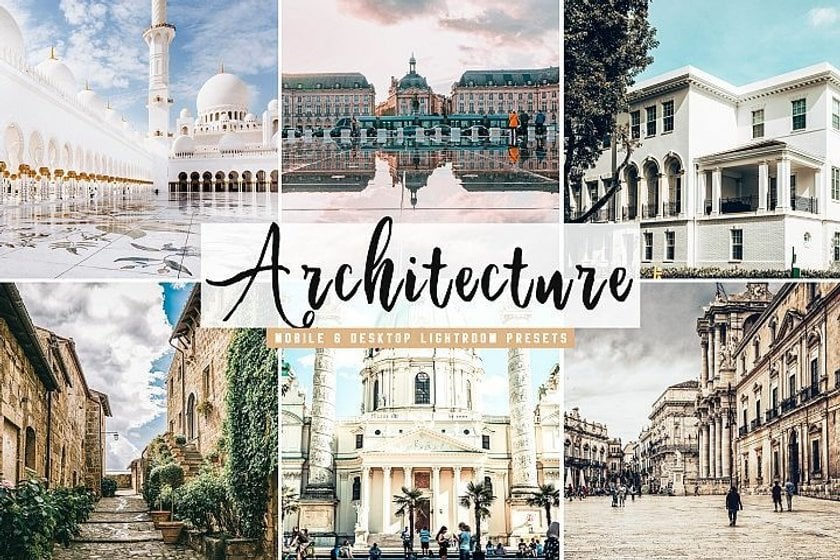 It provides the warmest possible light temperature with unsaturated colors. Tinted shades are also present. Professional photographers prefer to process travel shots and historic buildings on their own, but you can also use free vintage Lightroom presets here. One of them is designed specifically for this style of photography. Such a combination looks great with the old architecture. Check it out for yourself and see for detail!
9. Sugar Cotton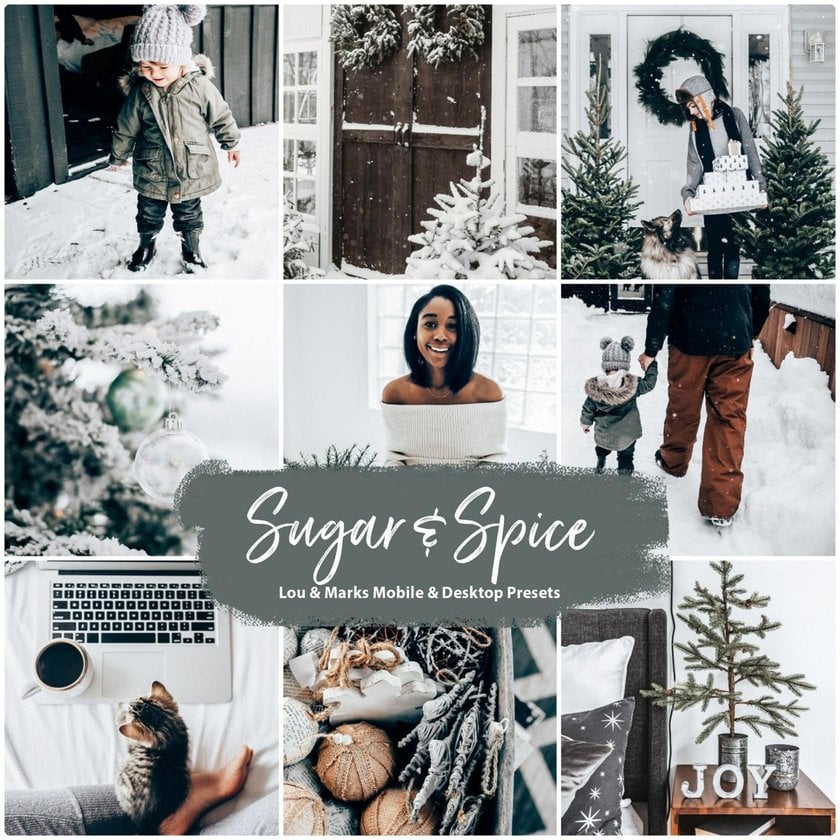 The filters in the set will add creamy pastel pinks and blues to achieve a dreamy effect. Use it if you want to add a lively and playful mood to your pictures. This treatment can sometimes be used for retro-style photo shoots of girls. It looks like an old poster has been brought to life.
10. For Romantic Photos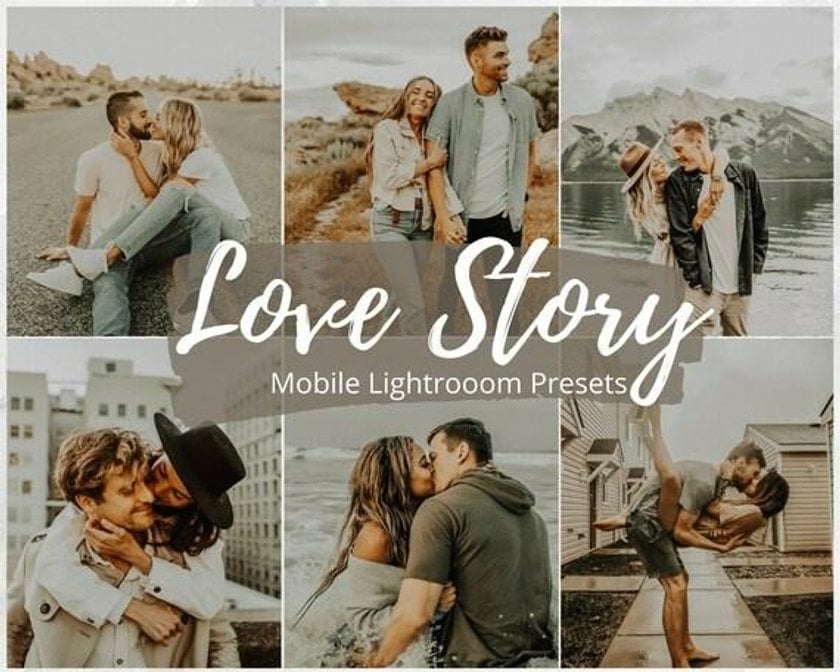 Just click on the preset and enjoy the result. In this pack, the filters are made specifically to enhance photos of couples in love, because they reflect well the beautifully romantic atmosphere. These effects for Lightroom will enhance deep tones and add magic. Use them for couple portraits, engagement photos, weddings, and even travel shots of couples. This kind of processing will always look great if there are lovers in the photo. You can use these filters for free, there are several options in the package.
11. Vintage Autumn Colors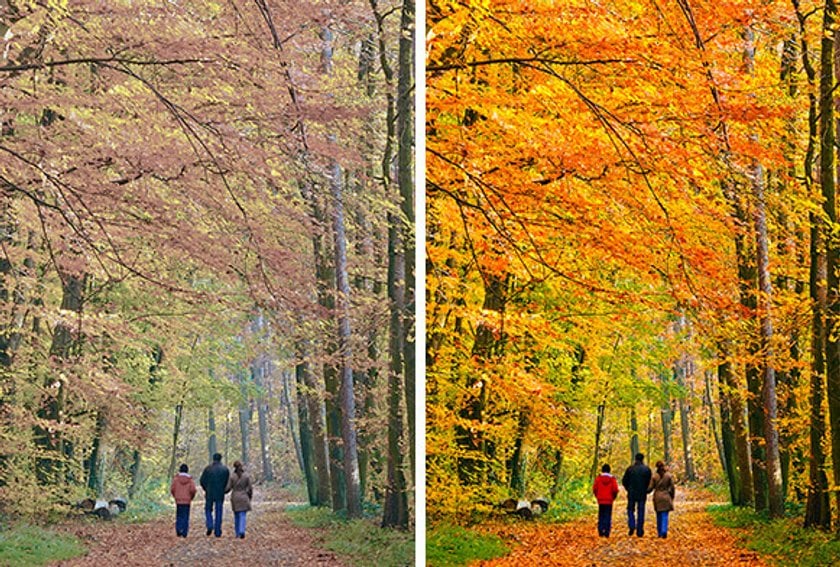 This is a free vintage Lightroom preset that is just made for your best shots of fall nature. The tones here will be unsaturated, and a warm post-processing color scheme is also provided. The signature tones of the old film create a stunning picture. Ideal for optimizing fall shots when you want to create a slightly moody atmosphere.
12. The Pink Effect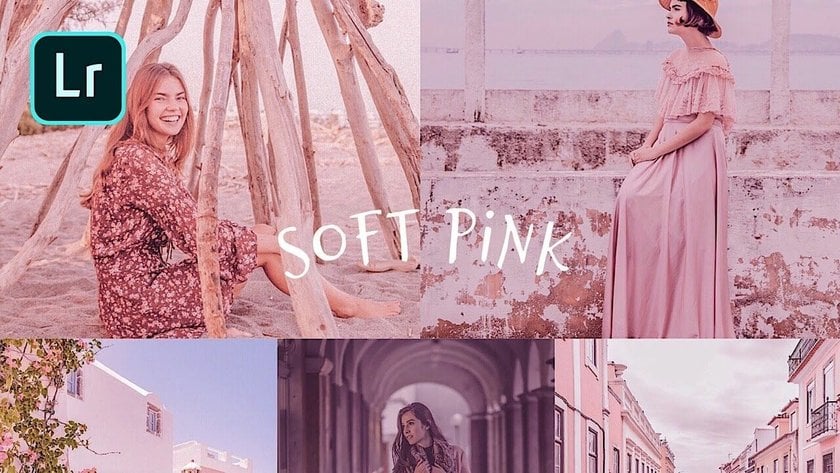 The presets from this set will cover your images in stunning shades of pink. As a result, this effect always adds special character and stylish, playful charm. These filters are also sometimes used to enhance photos taken in a retro style. In addition to their unique aesthetic, the pink tones also work very well in all kinds of lighting, even indoors. This is one of the universal options that will come in handy for all occasions.
13. 1980's Aesthetic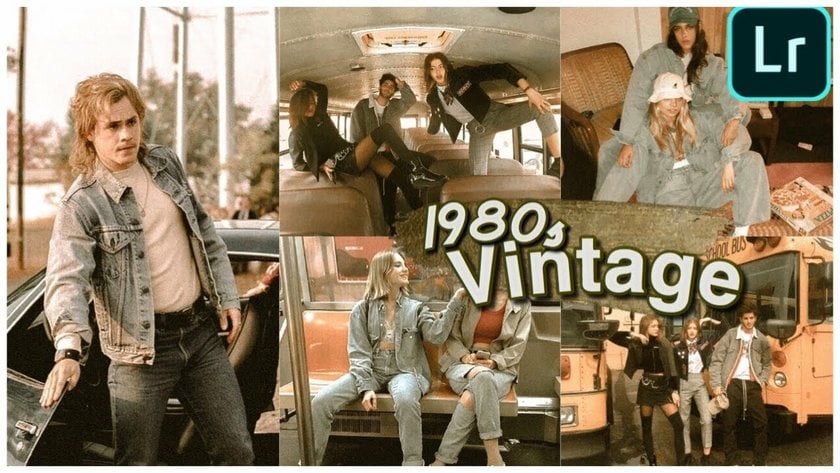 If you want to give your photos a real chic look, then use this particular preset. It goes great with both street shoots and studio photo shoots. It looks very original with the shots taken on the beach. Choose this retro Lightroom preset if you want to stand out.
14. 90' Vintage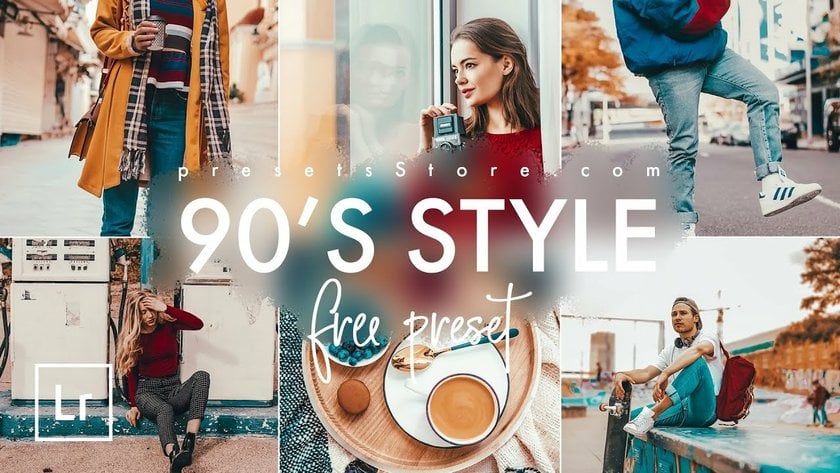 This is a whole collection of filters that are made using tinted bright yellows, reds, and blues. Even professional photographers use this collection when they need to quickly and accurately process studio photos. All shades exactly replicate the look of analog film. It really looks incredible. You can experiment with each of the presets and find your perfect image of a vintage model straight out of the 90s.
15. Hazelnut Influencer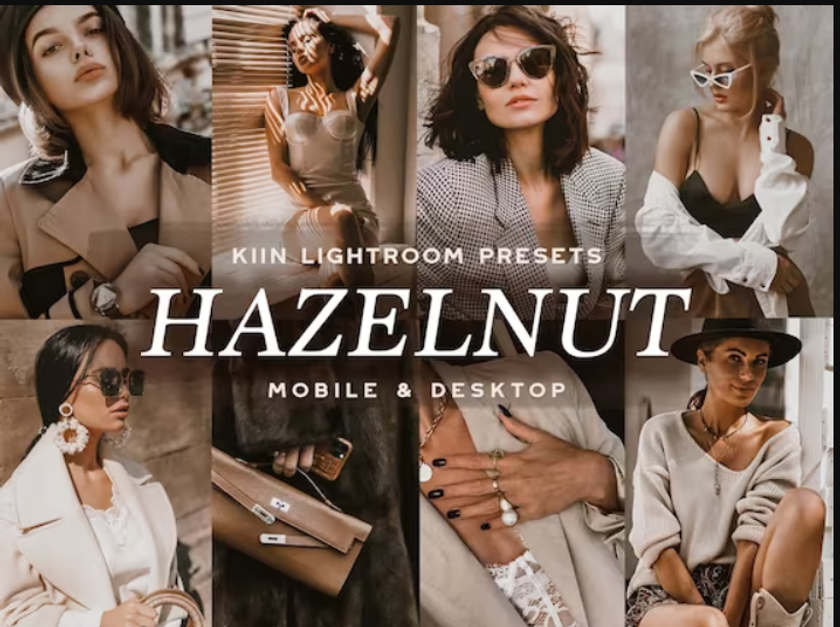 This is one of the Lightroom retroes presets that bloggers and Influencers often use to process photos on social media. It uses elegant and sophisticated brown tones. Just perfect for fashion photography. Give your pictures a whole new aesthetic. This preset brings your page a trendy vibe.
16. Vintage Pop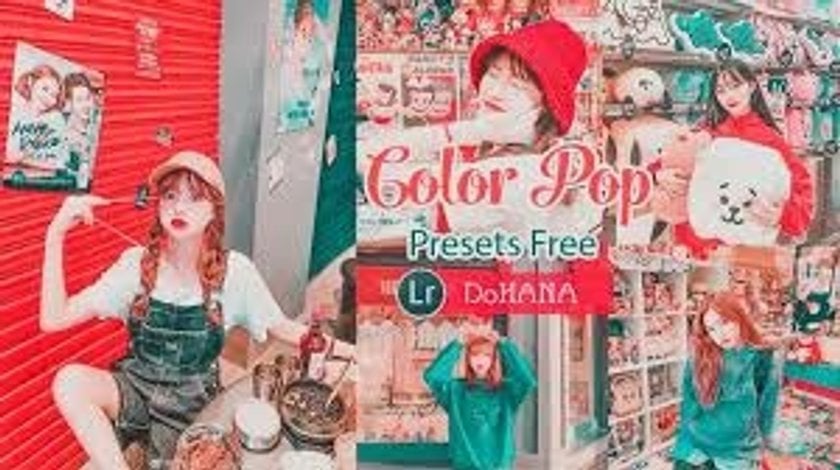 Combines all types of portrait photography. You can process photos that were taken both outdoors and indoors. This filter includes sharper mid-tones. Your photos will be brighter and more elegant, with a vintage aesthetic that doesn't wash out the color. So you can create a unique look for any model. This is one of the best free vintage presets for Lightroom.
17. Cinematic Effect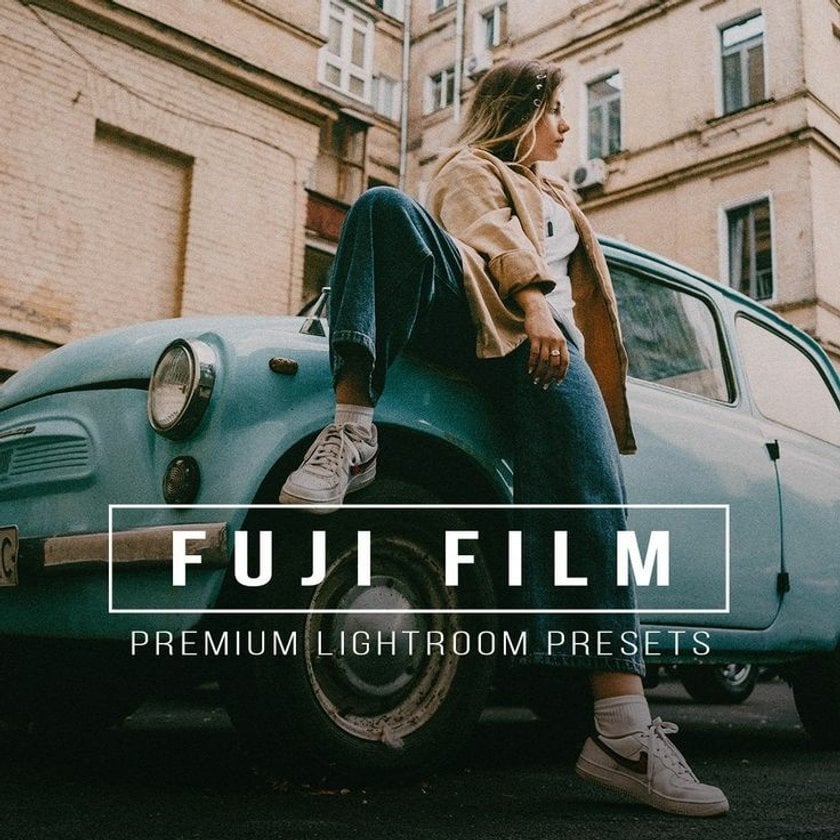 Want your photos to look like screenshots from a Hollywood movie? This set is inspired by motion pictures to give your photos a cinematic look. These presets will help enhance the drama and can be used in a variety of scenes, from portrait to landscape photography. Be sure to try vintage film Lightroom presets.
18. Vintage Garden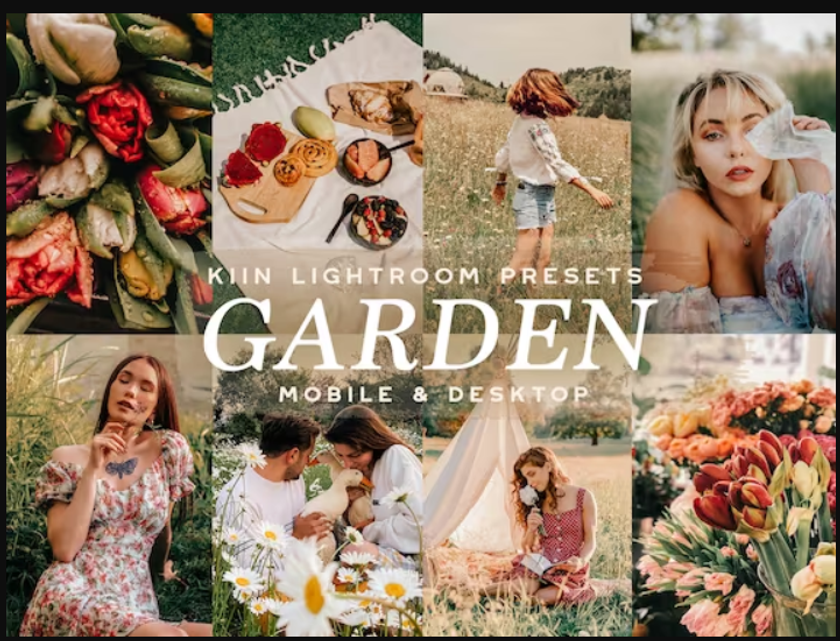 Brings the aesthetics of old gardening books to your pictures. He applies a series of color and tone adjustments to recreate the iconic style. The result looks like old prints! You can apply this effect to your garden photos if you want to convey a classic look. This is one of the best free Lightroom vintage presets.
19. Kodak Retro Film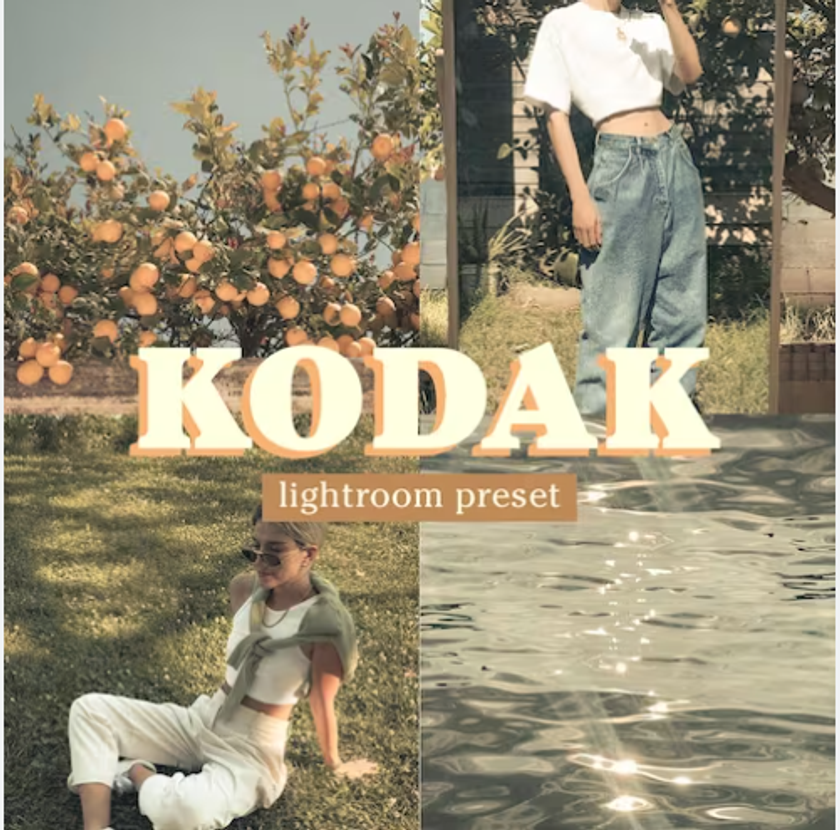 Here already everything is clear just by the name. It's a style with warm and light tones that add a cozy, nostalgic atmosphere to every shot you take.
20. Retro Vintage Wedding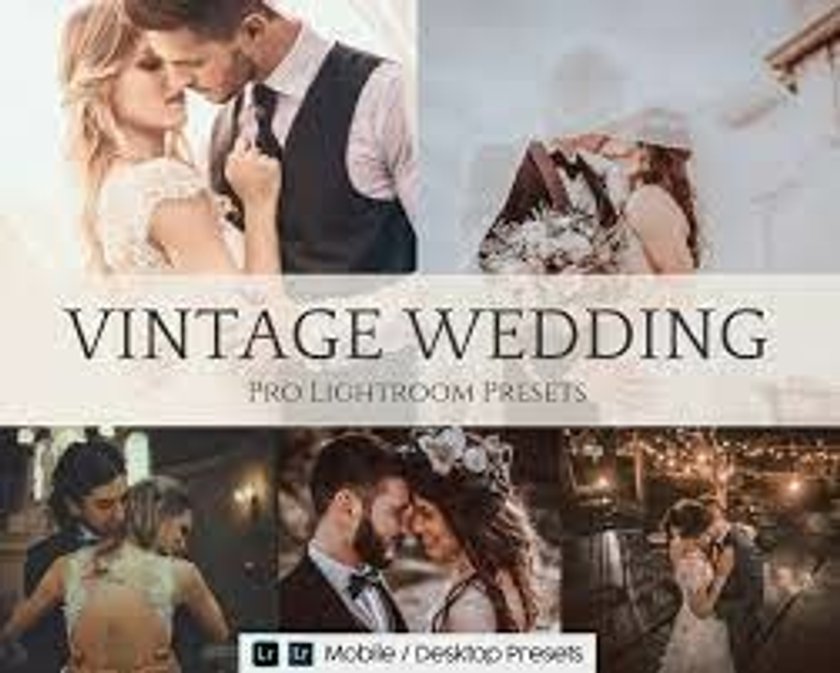 This kit optimizes light and color in your wedding photos. Each image will turn out, festive and look as if it was processed in vintage style by a famous wedding photographer. This vintage preset can be used for both indoor and outdoor photos, regardless of the type of lighting.
21. Vintage Ocean
This is a package designed specifically for gorgeous ocean and seascape shots. The preset uses purple tones and softened brown tones. Perfect if you're going on a seaside trip!
22. Vintage Frame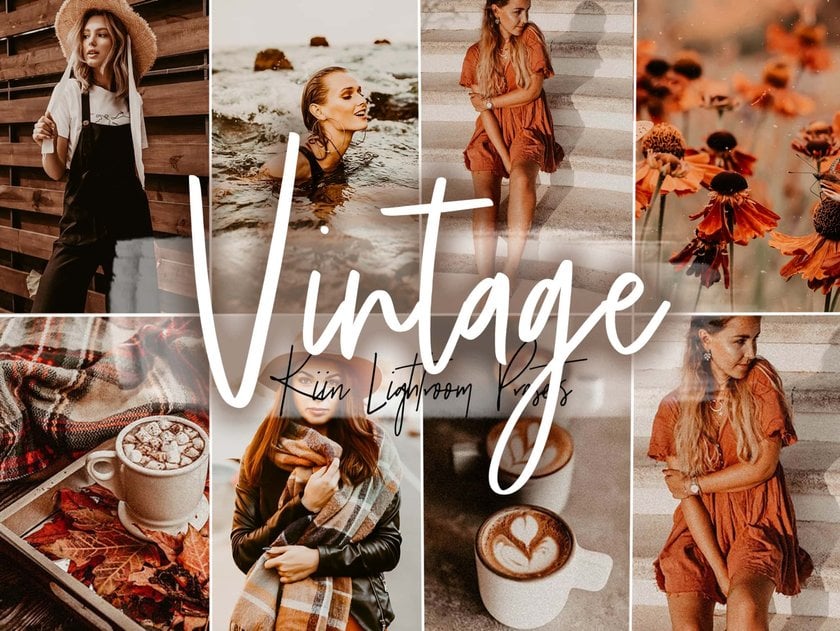 This is one of the cool vintage presets that is perfect for photos taken while traveling in natural light. The filters have a harmonious blend of warm tones and old frames.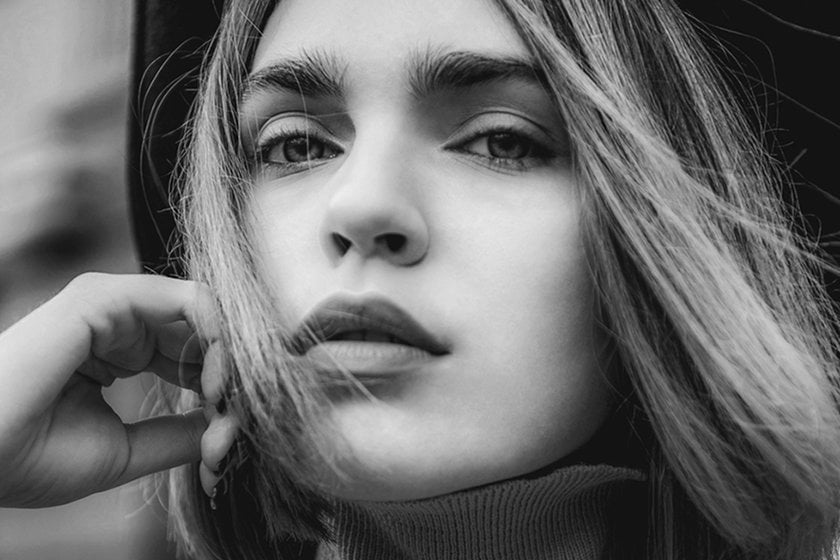 This set includes stunning noir-style filters and more. If you want to achieve beautiful and spectacular vintage-style presets, go to the website of the developer Skylum. The best part is that they are completely free. So you can spend minimal time post-processing your shots and still get perfect results, just like a professional photographer.
Final Thoughts
Using Lightroom presets, with just one click you can instantly make your photo 85-90% processed, and sometimes one click is enough to completely finish the treatment! Instead of editing a photo from start to finish, it's better to spend time fine-tuning your editing process.
Does the photo look better in black and white processing or maybe sepia? Or perhaps bright colors or a vintage style would be more appropriate? Using Lightroom presets will give you plenty of creative options that allow you to effectively apply different processing methods and see what style best suits a particular photo or even an entire photo shoot.
Do you have a preset that you like, but you always adjust the color and contrast a bit? Or perhaps your personal style has changed slightly over time? No problem at all. Any designed preset you use in Lightroom is fully customizable and can be done with a few clicks.
Use our aesthetic Lightroom presets guide to find the best option for you. If you're still having trouble mastering Adobe software or just want to try something new, then start Luminar Neo's state-of-the-art AI-powered photo editor. It has a huge number of presets that will turn any beginner into a real professional photographer.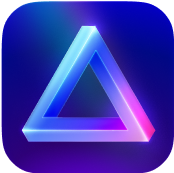 Advanced yet easy-to-use photo editor
view plans