Are you a photographer who wants to challenge yourself by moving from a smartphone to camera photography? We have selected the best Nikon cameras for beginners in 2023 that will help you unleash your potential.
One day, you realize that you've outgrown the limited features of your phone's camera and want to dive into the world of real photography. So, to achieve your goal, you need the right camera, that is, one that combines ease of use, functionality, and decent image quality. Nikon will be the starting point of your photographic journey. After all, it has a line of intuitive models with good manual modes, different lenses, and affordable prices. In this guide, we've selected the top 5 models and prepared a few tips on how to choose a camera that meets your needs.

Choosing Nikon Starter Camera: What Factors to Consider?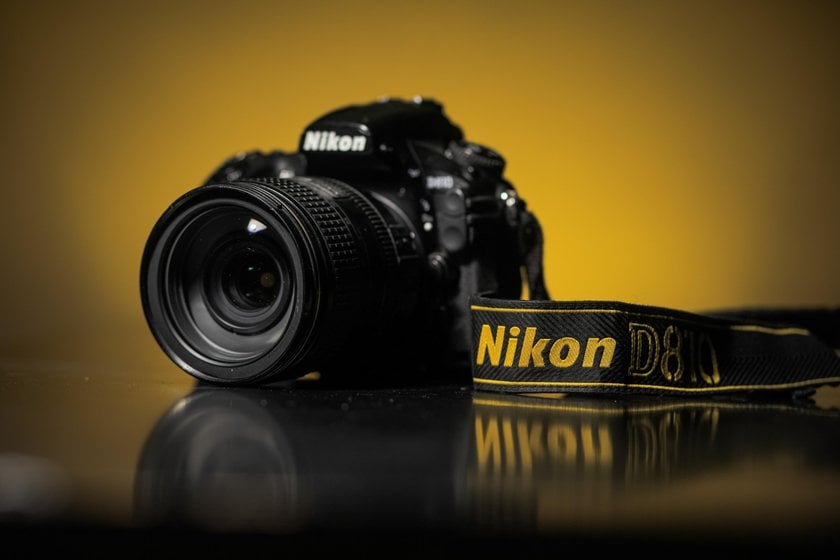 When you look through a lot of cameras of all types and with different functions in online stores, you may think that you'll never find your tool. It is so hard! In fact, it is not such a problem. First, you should know what you need the camera for. To get valuable skills to use in a creative industry? To capture amazing moments in life for your personal archive? Or do you want to become a travel blogger to share stunning images of mountains, lakes, waterfalls, canyons, and other locations on our planet with your followers?
Also, pay attention to the entry-level camera, which will be easy enough for you to learn and gives you everything you need as you grow in the photography industry. Let's look at a few more important factors to consider when choosing equipment:
Image quality. If you want to create sharp and clear photos with excellent color reproduction, choose the model with a high-resolution sensor and wide dynamic range. Each Nikon camera for beginners meets these features. The resolution of such photography equipment ranges from 16 to 24 megapixels, which already shows you excellent image quality that perfectly fits into your Instagram feed or YouTube channel. Of course, if you want to take photos to print them in a magazine, select the option with more megapixels. Doing post-processing of images taken on this camera in the photo editor

, you'll not encounter a deterioration in image quality.

Easy to use. When you're just starting out in the world of photography, it's important that you find a beginner camera that is easy and intuitive to use. That's why, while you are learning, don't be tempted by cool models with a lot of buttons and functions that can confuse you and even discourage you from going further. Choose something simpler, that has an Auto mode, user-friendly interface, and easy-to-navigate menu.
Manual mode. Have you already played around with Auto mode and feel confident in the basics of photography? Then pay attention to the Nikon camera for beginners with manual mode. It allows you to experiment with different settings, such as ISO, exposure, brightness, and others, expanding your creative opportunities.
Lenses. If you plan to take up photography seriously and develop your skills without any restrictions, select the option with interchangeable lenses. What advantages does it give you? By experimenting with different lenses, you learn how to work with any type of photography. For example, the wide-angle options give you opportunities to master landscape and architecture photography. Zoom allows you to capture birds in the sky and other distant subjects with convenience and mobility. Fast aperture lenses are found if you want to capture portraits that reflect a person's true emotions and facial features. And with a macro lens, you can capture small specks of an insect, the original pattern of a butterfly, or other details in an enlarged view.
Features. Sit down at the table and write down the features of the entry-level Nikon cameras that are very important to you. Do you need a photography gadget with a flip-out screen for your selfie and blogs? Is it critical for you that the camera has good image stabilization? Or do you want to transfer your content to your smartphone or tablet via Wi-Fi or Bluetooth to further them with the help of the best editing picture software

?

Video. This factor is important if you want to unleash the world of blogging. The camera for beginners with a 4K format is the best solution in this case. The value of this revolutionary format lies in the high picture quality, with incredible detail and natural color reproduction.
Price. If you're just starting to learn the basics of serious photography, there is no sense in spending money on an expensive camera with fancy features. You don't need to save much money, either. It's better to choose an entry-level option, for which you can pick up good lenses. And it is better to invest in cheap equipment with high-quality lenses than in an expensive body and low-quality optical systems. You can find a good variant for $400 – $800.
Mirrorless or DSLR Camera: Which is the Best Choice to Start?
Most green photographers puzzle over which to choose: mirrorless or Nikon DSLR camera for beginners. In fact, both types are great for starting out and have their advantages and disadvantages. Thus, DSLRs have a wider range of lenses and provide better, more professional-quality of images, even in low-light conditions. Instead, mirrorless models focus faster on moving subjects when shooting sports or wildlife than DSLRs. And they are lighter and more compact because there is no special mirror inside to reflect light into the image sensor.
The 5 Best Nikon Starter Cameras: Everything for Your Needs
We've considered the main points that you should pay attention to when choosing photographic equipment for a successful start to improving your skills. Now let's get acquainted with the top 5 cameras from Nikon on this list. In it, we've included models of different price ranges that suit your needs and ambitions.
1. Nikon Z50: Combination of Great Ergonomic and Functionality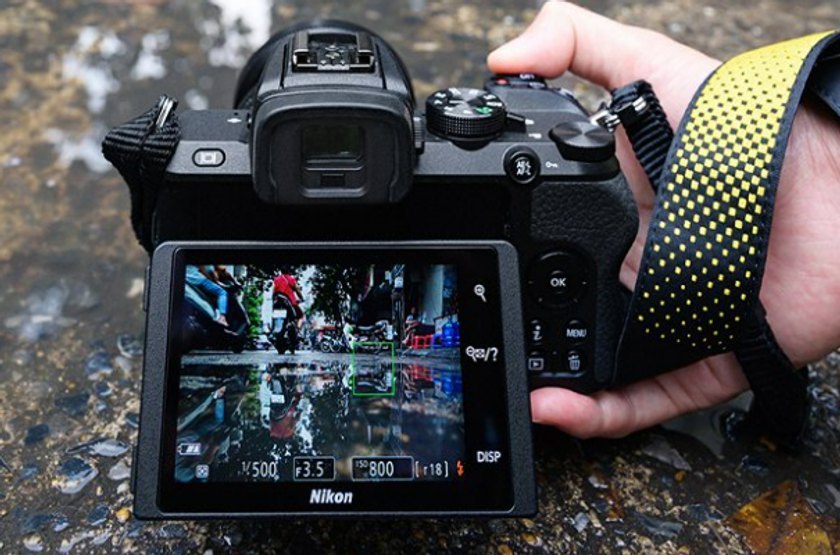 MAIN FEATURES
Type: Mirrorless camera
Processor: Expeed 6
Viewfinder: Electronic
Sensor: APS–C
Megapixels: 21.9
ISO: 100 – 51 200
Screen: Touch screen
Burst mode speed: up to 11 fps
Video: 4K UHD
Dimensions (W × H × D): 126.5 x93.5×60 mm
Weight: 450g with battery and memory card
Pros:
Excellent photo and video quality

Ergonomic body

Weatherproof
Cons:
Are you looking for a compact and powerful camera with a wide range of functions? This mirrorless model is what you need. This is a good Nikon camera for beginners. It has a touchscreen, as well as intuitive buttons, and a simple menu. Once you get your fingers on the ergonomic grip of this small photography gadget, you won't want to let it go. And thanks to the durable magnesium body and weatherproof coating, you can practice in any environment.
This Nikon camera is also proud of its fast performance, ease of use, and incredible photo quality. Thanks to a big viewfinder with a 20.9-megapixel resolution, the picture in the frame is detailed, with impressive sharpness, depth, and natural color reproduction. If you want to practice taking portraits of people and animals, the advanced autofocus function keeps eyes and a subject in focus.
With a wide ISO sensitivity range, this photography tool performs well both day and night. The camera fixes everything you see: city streets with daylight, unbelievable sunrises in the mountains, stunning sunsets, dusk on the ocean, and other beauty with high quality.
This starter Nikon camera is the best solution if you like to capture live emotions, adrenaline, and movement. After all, thanks to Expeed 6 processor it allows you to shoot bursts of 11 frames per second, focusing on the desired subject and automatically setting the exposure, taking action photos of high quality.
Amazing photography is not the only thing this model is proud of. It can also record stunning 4K video at 30 frames per second and Full HD with different frame rates. This content with dramatic or slow-motion effects is ideal if you're just starting out as a blogger or shooting for commercial projects. And to get a clear sound when shooting your voice in the frame, the camera has a special connector to which you can connect an external microphone.
What makes this gadget one of the best Nikon cameras for beginners to create photo and video content is the large LCD screen that you can tilt up or down to create interesting selfies. And the 20 built-in creative effects allow you to find your own style. By the way, you can lighten the image or make other fascinating changes in post-processing on your computer. Photos that were taken on one of the best cameras have enough resolution for it.
2. Nikon Z5 – The Best Nikon DSLR for Beginners With Full-Frame Shooting Capabilities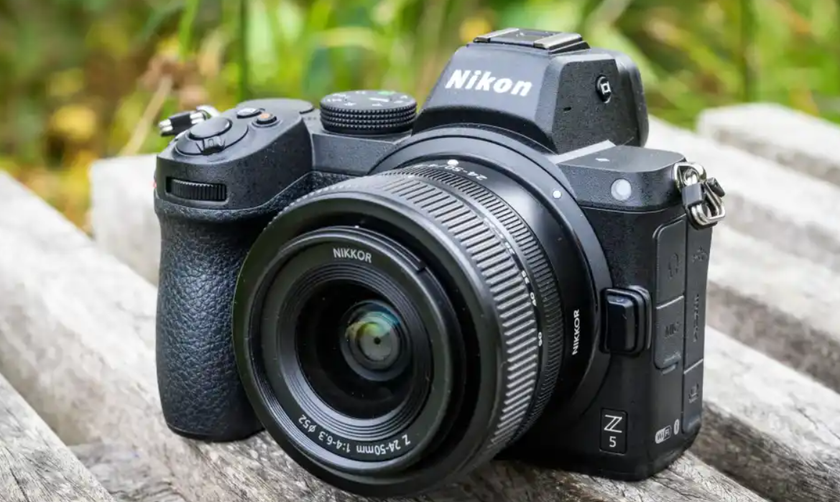 MAIN FEATURES
Type: Mirrorless
Processor: EXPEED 6
Viewfinder: Electronic
Sensor: Full-Frame CMOS
Megapixels: 24.3
ISO: 100 – 51 200
Screen: Titling touchscreen
Burst mode speed: 4.5 fps
Video: 4K UHD
Dimensions (W × H × D): 134×100.5×69.5 mm
Weight: 590g
Pros:
Full-frame opportunities

Image stabilization

Nice focus

Compact
Cons:
With 4.5 fps is difficult to shoot good photos of sports and other activity

1.7x crop when recording video
Are you excited about the incredible quality and creative possibilities of full-frame shooting, but have a limited budget? We recommend you review this entry-level full-frame best Nikon beginner camera. It's affordable as well as combines entry and professional-level features, which makes it a great starting point for your journey into the full-frame shooting of landscape, portrait, and wildlife photography.
Thanks to the world's widest full-frame Z mount and a 24.3 megapixel CMOS sensor, you get photos and videos of excellent quality and unbelievable depth, with all details and beautiful natural colors. And in any lighting conditions, whether at dawn, in the afternoon when the sun is shining brightly, or at night under the moonlight, you'll get great results without noise or other defects. This is thanks to the wide ISO sensitivity range (100-51200).
Despite the fact that the Nikon for beginners shoots only 4.5 frames per second during burst shooting, it impresses with a good 273-point autofocus system, that provides sharp focus. So, you can capture water splashes while swimming in the ocean, an eagle flying in the sky, exciting jumps, and much more easily and quickly. And thanks to Eye-Detection AF and Animal-Detection AF, you can create great portraits of people, dogs, cats, and wildlife by focusing on the subject's eye.
One of the best Nikon for beginners allows you to capture crisp, blur-free photos, as it has 5-Axis image stabilization. It prevents image shaking when hand tremors, traveling in a car, or standing on top of a mountain with a strong wind.
This model also has another strong side. This is an opportunity to shoot videos in 4K format with clear frames with smooth transitions between shooting objects. Together with the tilting touchscreen, this is a great find for beginner bloggers.
In order to achieve new heights, the beginner Nikon camera proposes you a big range of compact lenses. Since it's compact, lightweight, and durable, you can it with you anywhere, even on journeys, just putting it in your backpack. And you can charge anywhere with a USB cable without interrupting the shooting process, simply connect the device to the power bank.
3. Nikon D3500: Excellent Entry-level Camera for Serious Shoots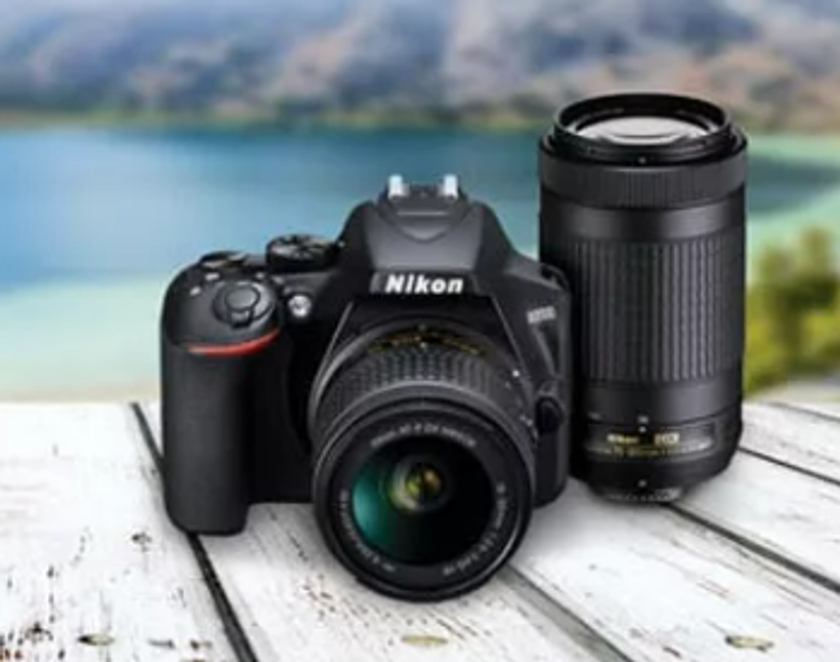 MAIN FEATURES
Type: DSLR
Processor: EXPEED 4
Viewfinder: Optical
Sensor: APS-C
Megapixels: 24.2
ISO: 100-25 600
Screen: 3-inch TFT LCD
Burst mode speed: 5fps
Video: Full HD (1080) 60p
Dimensions (W × H × D): 124×97×69.5 mm
Weight: 415g
Pros:
Guide mode that helps you to learn the basics of photography

High-level performance

Image quality with sharp and detail

Easy to use

Very convenient

Compatible with different lenses
Cons:
No 4K format

No touchscreen control

No Wi-Fi
If you're looking to start your journey in serious photography right away with best Nikon SLR for beginners it is great. It is very easy to use. Intuitive interface, buttons, and other controls will help you find your way from the first time. And when you switch to the Guide shooting mode, you'll receive on-screen prompts regarding settings in various situations, which will help you quickly master the basics of photography and move to a new professional level.
You get pleasure from every shoot because the Nikon DSLR camera is very productive, has a comfortable body, and provides incredible photo quality. Thanks to the 24.2 megapixel APS-C sensor and the EXPEED 4 processor, you get clear pictures with an emphasis on details even in Auto mode. Excellent results are obtained in any light, even at night and at dawn. All this is thanks to the light sensitivity range of ISO 100-25600.
If you want to start your development with portrait photography, this model with a sharp lens allows you to capture the image of a person artistically. That is, with a natural transfer of appearance and character, as well as a pleasant background blur.
In addition, with this Nikon's best camera for beginners, you can capture bursts of wildlife migration in Africa, tennis, and other activities at 5 frames per second. And in any case, photos are clear thanks to the ultra-sharp autofocus system that keeps the main subject perfectly in focus.
With this beginner DSLR equipment, your creative possibilities are not limited to creating high-quality photos. You can also unleash your video maker side by creating detailed videos for your YouTube channel, personal archive, or promotional purposes in Full HD at 60fps. Also, once you've practiced shooting in auto mode, try to find your talents by applying creative effects to your images or videos. This way you develop your own style. You can also use all advantages of AI image upscale during post-processing.
This camera seems to be designed for everyday use. The recessed grip adapts perfectly to the shape of your hand and is so comfortable to hold that you won't want to part with it for a minute.
Thanks to the sturdy lens mount of one of the best Nikon DSLR cameras for beginners, you can change lenses without fear of wear and tear. And the long battery life allows you to shoot more than 1500 photos on a single charge, which is very useful when traveling.
4. Nikon D5600: Power and More Creative Opportunities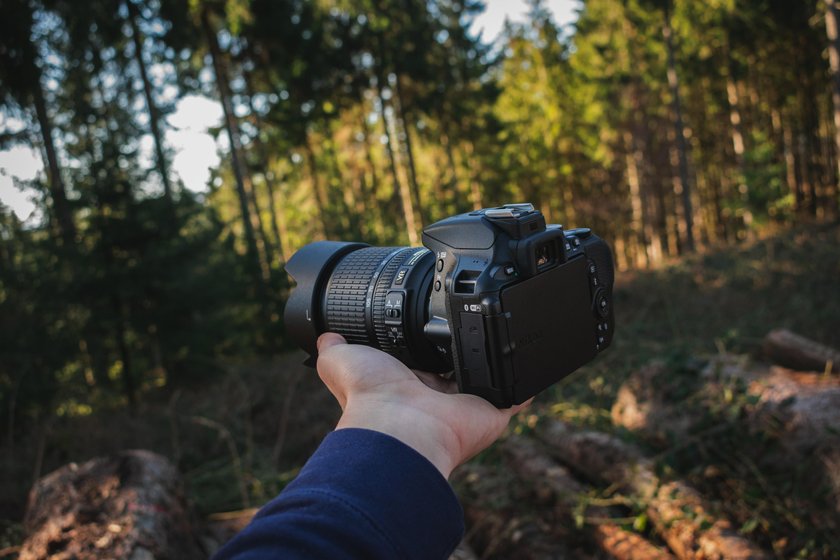 MAIN FEATURES
Type: DSLR
Processor: EXPEED 4
Viewfinder: Optical
Sensor: APS-C CMOS
Megapixels: 24.2
ISO: 100 – 25 600
Screen: Articulating touchscreen
Burst mode speed: 5fps
Video: Full HD (1080p)
Dimensions (W × H × D): 124×97×70 mm
Weight: 456g
Pros:
Good image quality with detail and vivid colors

Touchscreen with flexible features

Ergonomic
Cons:
Somewhat bulky

No Guide Mode
If you're a beginner photographer who needs something powerful with more features than the Nikon D3500, take a look at this model. It's a great entry-level DSLR that will help you to improve the basics of photography and bring your original ideas to life. Thanks to its 24.2-megapixel sensor and EXPEED 4 processor, you get the kind of high-quality images with superb texture, detail, and color reproduction that you couldn't achieve with a phone camera. And with a wide ISO sensitivity range, you can capture concerts, night skies, and other low-light scenes.
The beginner Nikon DSLR camera works perfectly in tandem with you thanks to its precise autofocus system. As soon as you spot interesting graffiti while walking around the city, a rainbow in the sky, your child's first steps, or any other interesting moment, the camera holds instantly its focus on the object with lightning-fast clarity. You can even capture dancing, water splashes, or other dynamic at 5 frames per second.
This model has another highlight that definitely will like beginner bloggers. This is the ability to shoot videos in Full HD with a frame rate of up to 60p. The picture in the frame is smooth and with an emphasis on details. And the large articulated touchscreen gives you the flexibility to shoot from different angles.
Compatible with all DX-format lenses, one of the best Nikon SLR cameras for beginners gives you the opportunity to unleash your creativity. In particular, the telephoto lens can help you capture distant subjects such as birds in a tree, a patch of snow on a mountainside, or a wild cheetah on an African safari. Do you want to learn how to take amazing panoramic shots of nature, capture the beauty of ancient architecture, or play with depth and perspective in your shot? A wide-angle lens will help you achieve this. And if you like to take portrait shots with a pleasingly blurred background, you can do the same by attaching a fast lens to the camera.
It's also one of the best Nikon DSLR cameras for beginners because of its built-in artistic processing tools. They are able to change the mood of photos and videos, filling them with meaning and life. And if you love to do skin retouch or other changes to the content on your smartphone or tablet, just connect the camera to this gadget using SnapBridge.
Do you value tactile feel and ergonomics in cameras created for beginners to make professional photography? This model gives you that. As soon as you pick it up and touch the grip with your fingers, you will feel as if the device is an extension of your body. You'll want to take it everywhere, whether you're in urban megacities or wading through the Amazon rainforest.
5. Nikon D7500 – The Best Nikon DSLR for Beginners Who Wants to Realize Creative Ambitions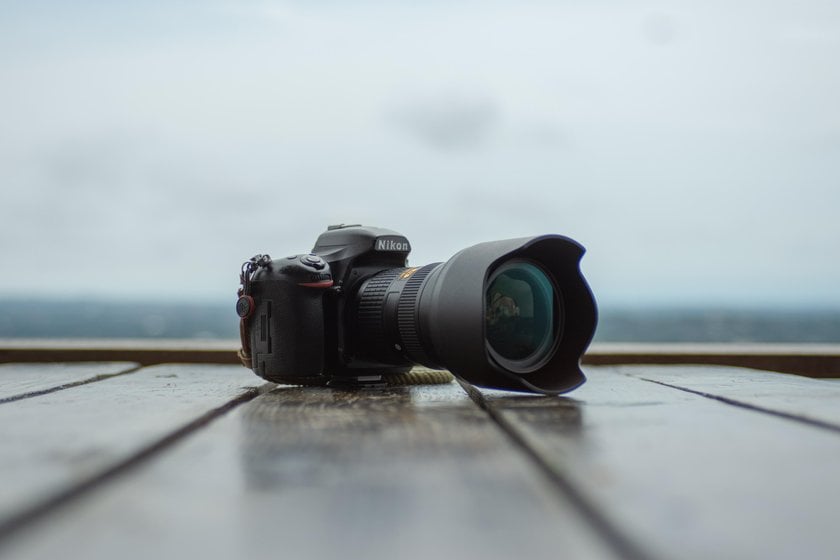 MAIN FEATURES
Type: DSLR
Processor: EXPEED 5
Viewfinder: Optical
Sensor: APS-C
Megapixels: 20.9
ISO: 100 – 51 200
Screen: Titling touchscreen
Burst mode speed: 8fps
Video: 4K, Full HD
Dimensions (W × H × D): 135.5×104×72.5 mm
Weight: 720g
Pros:
The excellent image clarity in low light conditions

4K video

Improved autofocus system

Capability with a smartphone through Snap Bridge
Cons:
Do you already know some basics of photography and feel like you've outgrown the D3500 and D5600 models but aren't feeling confident in your creativity yet? Try this model. Although it offers a lower resolution of 20.9 megapixels, it is more advanced in other ways and allows you to grow professionally.
Thanks to the EXPEED 5 processor and 180K-pixel RGB sensor, you get sharp exposures and detailed images with incredible tones and natural colors, even in Auto mode. This beginner Nikon DSLR camera provides professional results even when you shoot romantic candles in a dark room, a famous singer on stage, or the scenery of a remote night city. You can do this with a sensitivity range of ISO 100 – 51200.
The advantage of one of the best Nikon cameras for beginners is that its 51-point autofocus system is ideal for action photography, as it effectively captures and focuses on a person, dog, or another subject in motion, providing incredible image clarity. And the advanced high-speed continuous shooting mode lets you capture up to 50 RAW images and 100 JPEG images.
And thanks to the tilting touchscreen you can get amazing shots by choosing the most interesting angles, for example, from the bottom up when shooting a plant growing through asphalt.
Do you dream of becoming a video blogger or director? This best Nikon SLR camera for beginners is a good choice for you. It lets you shoot unbelievable videos in popular formats such as 4K and Full HD at frame rates up to 60fps, with exposure equalization and reduction of flicker and other defects. You can use this model with confidence for your blog or commercial projects.
Overall, with the ability to connect to a variety of lenses, it's the perfect camera for capturing the world's natural wonders, portraits, cityscapes, and action shots.
Conclusion
Selecting a camera that can become your gates into the world of real photography and video art is like a puzzle. But not everything is as difficult as it seems at first glance if you'll consider your budget, needs, and level of camera experience. In this article, we've selected the best starter Nikon DSLR cameras with different features. For example, the D3500 model with Guide mode is a good choice for completely green photographers who don't understand all the basic nuances of working with frames. At the same time, Nikon Z5 and D7500 have more advanced functions that suit those who already know something about photography art. By finding the right camera, you'll grow significantly and become a photographer whose photos will captivate people at first sight.
FAQ
What Is the Best Nikon Camera for Beginners to Use?
We recommend you pay attention to The Nikon D3500 as one of the best beginner Nikon cameras. It is popular through intuitive controls, a simple interface, and a Guide Mode with step-by-step instructions for different shooting situations that help you to learn the basis of photography.
Is Canon or Nikon Better for Beginners?
Both brands are proud of their devices with excellent image quality, a wide range of lenses, functionality, and pleasant price. So, it is important to choose a model that meets your needs, type of photography, and budget, regardless of the brand.
What Nikon Beginner Cameras Do Photographers Use?
As practice shows, most photographers who are doing their first steps in the photography world, prefer Nikon D3500.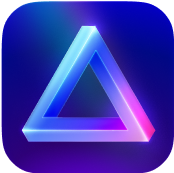 Advanced yet easy-to-use photo editor
view plans