A real HDR photo can take you to the place you're looking at. It's so stunning and breath-taking!
There's being a rapidly growing interest in high-dynamic-range (HDR) imaging over the last couple of years. The photo world has witnessed several dozens of HDR software packages being made available to users of various skill levels, and there are pretty good reasons for that.
One of which is the fact that HDR imaging has continued to display a growing capability to solve some of the most challenging image-deficiencies experienced in photography, e.g. low dynamic imaging effects. The technology takes the real-world's broad range of tones that we see and compresses them into a much slimmer range of tones that can be reproduced on a monitor screen or paper.
High-Dynamic-Range Imaging software is applicable to almost every photography task so much time you abide by the rules –same-composition images having different light exposure values. HDR is a notable imaging technology indeed as it now finds application even outside the core photography domain.
Realtors, graphic designers, architects, website builders, marketing agencies, and several others, are among primary beneficiaries of this modern photography advancement. Hobbyists, who know what HDR photography is, are not left out.
The technology has no doubt gone through a series of revolutionary process. There was a time when HDR imaging apps produced unnatural results like the unnatural shadow contrast effects which often looked strangely flat and unappealing.
The colors-shifts were odd; dark objects were awkwardly set against bright backgrounds, thus developing pronounced halo with weird bright-bands along the edges of the object.
Unlike the way, it was years back... When picture-perfect photo-shoots were only achievable by means of very powerful camera lenses which had to be handled by some professionals, the advent of the ultra-modern imaging technology has in no small way, increased the production of realistic natural-looking photos, and, consequently, increased the awareness of the need for an HDR software like Dynamic-Photo HDR or Aurora HDR.
Dynamic-Photo HDR
The Dynamic Photo HDR software application is designed to help transform your under- and overexposed photos into well-polished photographs with a gorgeous, natural-looking atmosphere. The app produces High Dynamic Range photos either conventionally, from a selection of identical images that have varied exposure values, or unconventionally, from a single photo, via its Pseudo HDR Mode.
The HDR imaging process on Dynamic Photo HDR is quite simple and straightforward. Once your HDR image is ready, you can quickly enhance it by applying the app's tone mapping filters to give it some drama.
Working incredibly well in all phases of photo-conversion and editing processes, as well as meeting the HDR's common requirement of varied light-exposure ranges, is one of the surest ways of getting the best out of Dynamic Photo HDR.
Dynamic-Photo HDR: Features and Specs
What Dynamic Photo HDR essentially does is to take the best part of each picture, and merge them into an incredible HDR image. The resultant HDR image can then be further enhanced or customized using Dynamic Photo HDR tone-mapping layers.
Some of these enhancements include a selective or combined tweaking of the image's color saturation brightness, light radius, smoothness level parameters.
Another very significant use of the Dynamic Photo HDR is that it helps you recover all the hidden details of your photo while providing you with the required tools for creating a surreal image-effect.
The Dynamic Photo HDR app is indeed flexible and easy to use. It gives you the possibility of combining automatic and manual processes along with global and local tone mapping to produce exceptional HDR images, being a handy alternative option to EasyHDR software.
Dynamic-Photo-HDR Workflow
Dynamic Photo HDR tends to do just fine with fewer, say three, different exposure images than with, say, five or more. It also encounters a bit of a challenge with RAW images. Using the RAWs tend to result in noise-defects especially in the shadow areas. So you're likely going to achieve a more efficient workflow within Dynamic Photo HDR when your images are first converted to JPG.
Several options abound for photographers, digital artists, and hobbyists when it comes to selecting the best app for their HDR tasks. Dynamic Photo HDR, though unique in its own way, can sometimes pose a bit of a challenge, especially when you've got extremely complex HDR imaging tasks to get done. A perfect alternative is Aurora HDR.
Aurora HDR: an Alternative
Aurora HDR boasts of a whole lot of fantastic features, toolsets, and options that make it incredibly the best High Dynamic Range imaging app for Mac users. Aurora is a joint project of Skylum and the world's renowned HDR photographer, Trey Ratcliff.
The app functionally and characteristically includes the missing features of other HDR imaging apps and more!
Aurora HDR: Features and Specs
Aurora features a simplified easy-to-use and highly resourceful HDR-imaging workflow that's well-suited for photographers, digital artists or hobbyists, irrespective of their skill level. It is 'self-sufficient' and indeed an all-inclusive High-Dynamic-Range photo editor. Aurora HDR does not require any other software for its image perfections.
Furthermore, Aurora HDR is the first of its kind with a high-quality, fast & comprehensive native RAW support, stunning HDR photo effects, great adjustments, and more. It absolutely offers you the freedom to create astounding HDR photos. Fortunately, it's not necessary to purchase app right from the start - you are free to use Aurora HDR software for free as a trial version.
Aurora features a state of the arts Pixel-perfect HDR noise-reduction technology, tone-mapping algorithm, multiple layers with blend modes, super-quality presets for all HDR styles Aperture, Photoshop & Lightroom Plug-in support, and more!
Not only is Aurora a masterpiece HDR imaging app, but it is also custom-made to transform your different-spectra images into amazing HDR masterpieces.
On Aurora HDR, the possibilities are endless; your own creative imagination being the only limitation.
Aurora HDR vs. Dynamic-Photo HDR
Aurora HDR runs on a similar system requirement with Dynamic-Photo HDR except that later has both the Mac and Windows versions.
Aurora is Mac-only; a unique feature that further emphasizes its place as the No. 1 HDR imaging app available to Mac users –another reason why real photographers, digital image artists, and hobbyists should lay aside big bucks for an iMac computer.
Aurora HDR Customer Support
Skylum's Aurora HDR app is backed by a decent and dedicated customer support. The app enjoys a premium quality support service that's characteristic of all Skylum's apps.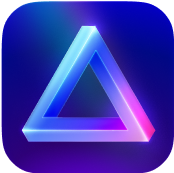 Advanced yet easy-to-use photo editor
view plans