Senior photography is an exciting process through which you can leave a memory of one of life's most important milestones. How to do it successfully? We'll find out today!
Long years of study are left behind, and endless new paths and opportunities are ahead. Every senior wants to cherish the memories of one of the most important days in his or her life. In such a situation ordinary selfies will not be enough and the best solution is to have a photo session!

Of course, it is worth thinking about this event responsibly. Choose clothing, props, and location, discuss your wishes with the photographer, and, last but not least, don't forget about the post-processing of the pictures. One of the best AI photo editing software is Luminar Neo. No matter how complex your task is, this app boasts powerful tools to help you improve any frame! This auto HD photo editor will be an indispensable assistant both for newcomers and experts.
In this text, we'll dive into the world of senior photography posing, exploring how it can improve your images. Whether you're a graduate looking for the perfect idea or a photographer looking for inspiration, this guide will give you valuable insights and tips that will make your photo session unforgettable!
Posing Senior Portraits: Tips for a Stunning Photoshoot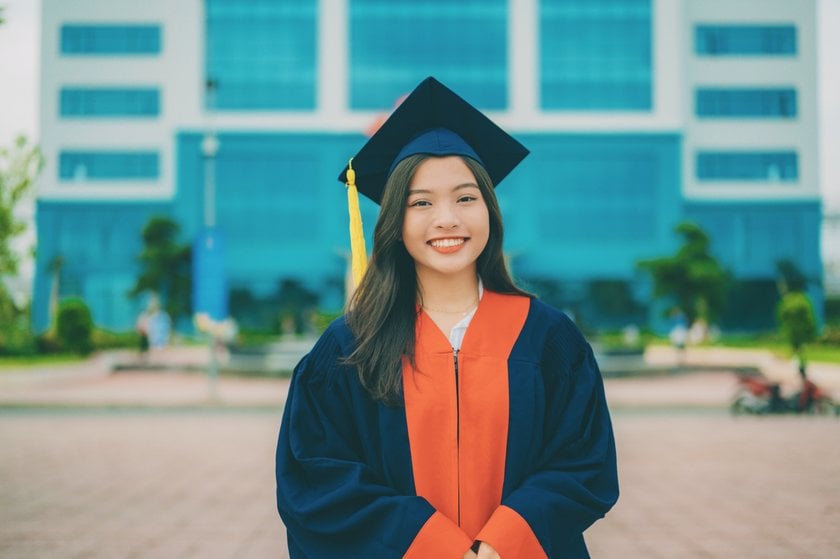 When it comes to posing senior portraits for a stunning photo session, keep the following tips in mind:
Comfort is key. Create a relaxed and friendly environment to make seniors feel relaxed in front of the camera.

Take natural poses. Encourage graduates to be themselves and capture their real facial expressions and body language.

Accentuate their best features. Experiment with different angles and perspectives to bring out their personality.

Playful movements. Suggest dynamics, like twirling or jumping, to add energy and liveliness to your photos.

Communication is crucial. Have an open dialogue, engaging seniors in the creative process and ensuring their participation and comfort throughout the photo session.
By applying these posing tips, you can ensure that your portraits perfectly show the personality and spirit of each graduate.
Senior Photoshoot Poses: Creative Ideas for Memorable Portraits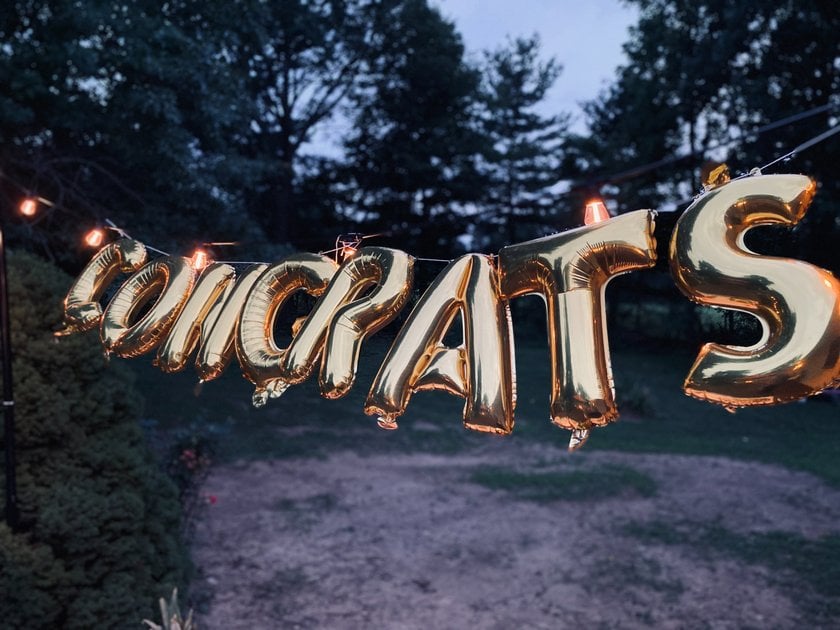 If you want to make your senior photo session memorable, include these creative posing ideas:
Uninhibited moments. Capture natural and spontaneous expressions, encouraging high school students to act freely.

Symbolic gestures. Use props or poses that symbolize their interests, hobbies, or future aspirations, adding depth and personal meaning to the portraits.

Add dynamics. Experiment with poses that involve movement, such as walking, running, or jumping, to add energy and liveliness to your photos.

Unique angles. Play with different perspectives to create visually captivating portraits, such as capturing from low angles or using reflections.

Interacting with the environment. Take a picture of how the girl twirls and laughs with her eyes up to the sky, or capture the moment of graduates sitting on a bench in their favorite park and eating ice cream. There are lots of options, just use your imagination!
With these creative posing ideas, you can get memorable and meaningful portraits that truly reflect the spirit and personality of each senior.
Senior Portrait Posing Ideas: Bringing Out Personality and Style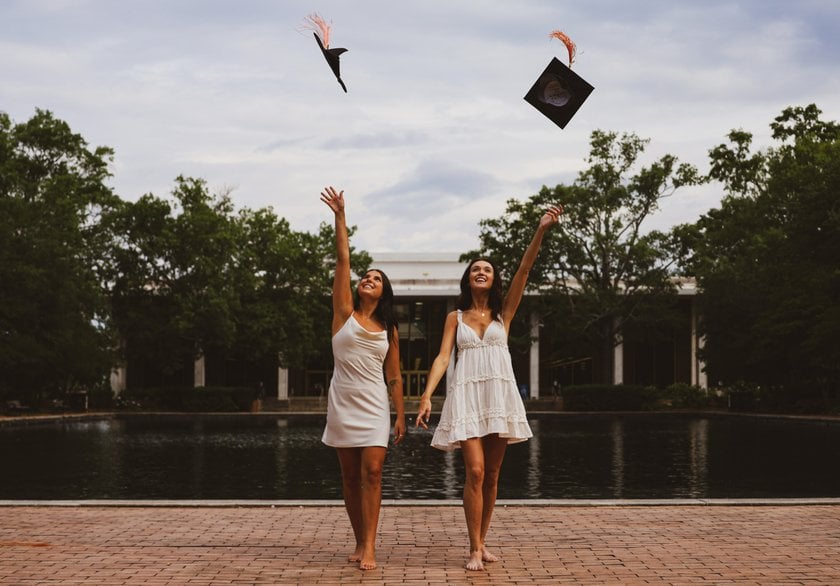 You may not have thought about it, but even a senior photo session can be done completely differently. It largely depends on each person's style and vision and what exactly you want to show in the pictures.
Some graduates prefer to take fun images surrounded by friends and family, while others like to be photographed alone. Finishing education is undoubtedly an important moment in life, but how you want to portray it is up to you. Give your images a touch of sadness and sentimentality using photo presets or, on the contrary, make them look like a cool party with confetti.
Another option, use props that can tell something about the model. This could be about a favorite sport, hobby, or just something important to the senior. The main thing is to discuss your actions and desires to get the perfect result.
Senior Pics Poses: Unique and Fun Poses to Try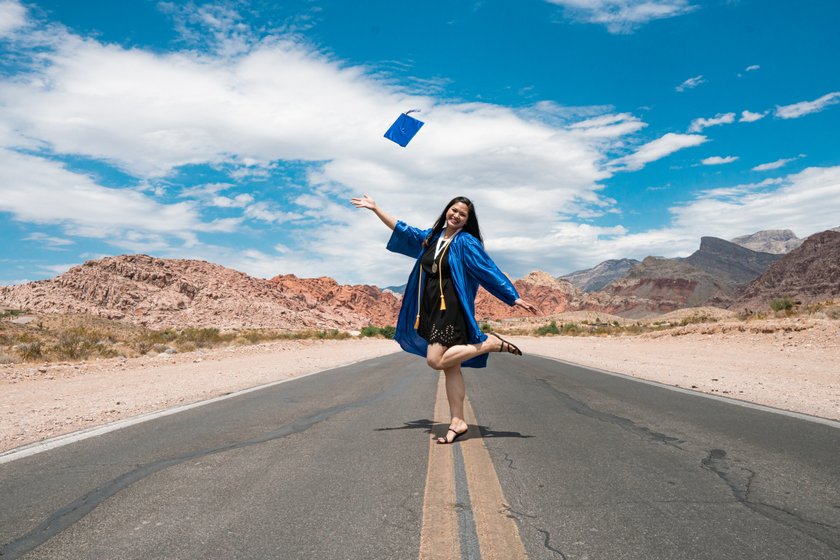 Looking for inspiration to make your photos extraordinary and the moments unforgettable? Let us give you a few ideas:
Before and after photos. Every senior has a lot of pictures from when they were born. The idea is to capture already grown-up graduates with their childhood photos.

Holi color festival. Bright and joyful pictures that will give the warmest memories. This photo session will be even more fun than the graduation. Feel free to sprinkle rainbow colors on each other, and then you'll see amazing results in the photo album.

Reportage photography. Just spend the day having fun, and the photographer will capture the most interesting moments. The beauty of this kind of shooting is that the pictures won't look staged, but as if you didn't know you were captured.

Take a picture in front of the mirror. Who says it's boring? You don't have to take regular selfies. Come up with some interesting poses while taking pictures with your friends or use the mirror as an accessory.

Show your diploma. You did it, hooray! Express how happy and proud you are of your accomplishments. It's your party, so bring out your bright emotions!
Actually, you can come up with a lot of poses and ideas for the original photo session. The main thing is not to be embarrassed and feel comfortable in front of the camera, everything is sure to work out!
Senior Poses Ideas: Techniques for Flattering Results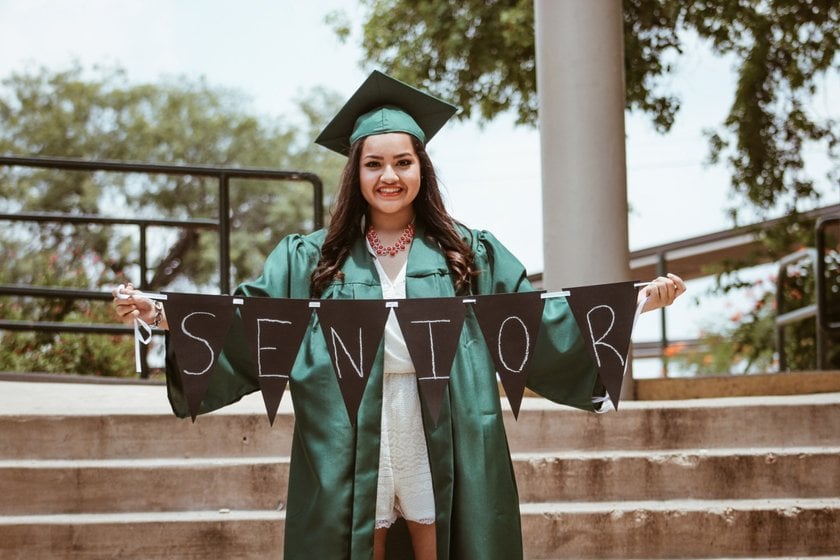 There are several techniques you can use when it comes to capturing senior poses to achieve flattering and stunning results. First and foremost, ask your models to relax and be themselves, as sincere facial expressions and natural body language can really improve the final photos. Experiment with different senior picture poses, such as asking them to sit, lean or stand in different ways and direct them to find the most comfortable one. Finally, pay attention to details such as clothing choices, hair, and makeup to make them feel confident in their look. By combining these techniques, you can create images that convey the beauty of your model, resulting in truly memorable photos.
Senior Portrait Poses Ideas: The Importance of Photo Processing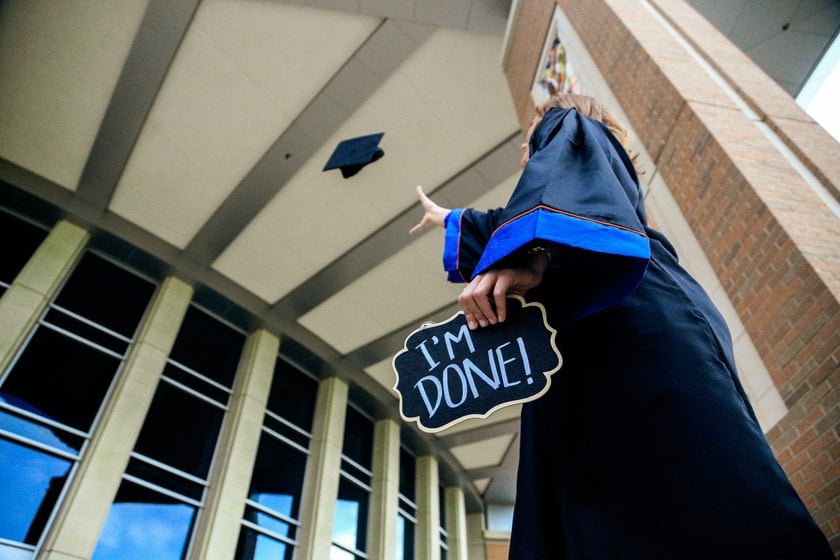 Capturing beautiful images is only the first step. The importance of photo processing should not be underestimated. Once you have your senior pictures taken, the real magic happens when you bring them to perfection with the help of photo editors. You can improve the overall quality of the images by adjusting exposure, contrast, and colors, ensuring that the subject's features are highlighted in the best possible way.
Moreover, with the availability of online photo editors and photo organizing software, the process has become more accessible and convenient. These apps allow you to refine senior images in front of your computer. By using a photo remover, you can ensure that the focus remains on the subject, resulting in polished and professional portraits that truly showcase the individual's personality and style.
Senior Pic Poses: Conclusion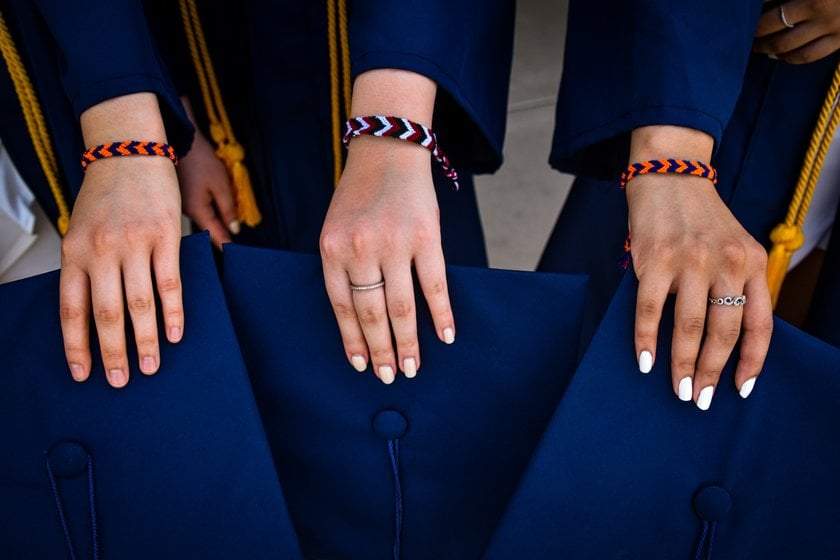 The right poses play a crucial role in capturing memorable and timeless senior portraits. That's why you have to think carefully about each frame. Whether it's about standing poses or poses in front of a specific backdrop, they can convey the individual's personality. The key is to make the models feel comfortable and confident, allowing their true personality to shine through. By selecting the most flattering senior portrait pose and using proper lighting and composition techniques, photographers can create stunning images that will be cherished for years to come. So, whether it's a sudden moment or not, the art of taking senior pictures has the power to transform a simple photograph into a captivating visual story.
FAQ
How Can I Make Senior Students Feel Comfortable During a Photoshoot?
To make senior students feel comfortable during the photo session, take the time to talk and show interest in their lives and experiences. Give clear instructions throughout the session to help them feel confident. Be sensitive to their insecurities and find ways to emphasize their best qualities.
What Are Some Ways To Express Individuality and Style in Senior Poses?
Some ways to express individuality and style in senior portraits include adding personal props or accessories, choosing unique locations or backgrounds, experimenting with different poses and angles, and using elements that reflect graduates' hobbies, interests, or passions.
Are There Any Specific Tips for Capturing Natural and Authentic Expressions in Senior Portraits?
To capture natural facial expressions in your senior portraits, create a comfortable and relaxed atmosphere, engage in conversation to make a connection, encourage graduates to be themselves, and prompt them with actions or cues that evoke true emotions.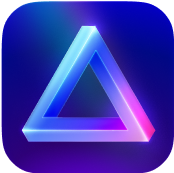 Advanced yet easy-to-use photo editor
view plans