Pregnancy is a wonderful period in the life of every woman. It is during these nine months that the world of the future mother becomes different, there is an exciting feeling of the upcoming magic.
Motherhood paints a woman, and makes her tender and attractive, she literally blossoms and shines with happiness. So it's understandable that a lot of women are considering a maternity shoot during this period.
If you want to capture pregnancy at its best, it's important to listen to your desires, and pick up an idea for a photo shoot that will emphasize all the charm of the moment, your beauty, and your individuality. A pregnancy photoshoot is an excellent way to show pictures reflecting the magical time of waiting for the baby, conveying the love and happiness of future parents.
In this article, we have collected 25 of the most eye-catching maternity poses for you. The material is designed for both expectant mothers and professional photographers who are looking for ideas for the upcoming pregnancy shoot. I hope this information is useful and informative.
TOP 25 maternity photo poses for mom
1. Sitting in a chair or on a sofa
Sitting on the edge of a sofa or chair and resting her feet on the floor, a woman can dreamily cast her gaze into the distance or lower it down with a slight smile. Another option is to lean back and put your hands on the armrests. It should be noted here that clothing for all sitting maternity shoot poses should emphasize the round baby bump or even open it if the expectant mother does not mind.
2. Sitting on the windowsill with half-bent legs
Thanks to the natural light penetrating the glass, it seems that the female silhouette glows from within, symbolizing the emerging life. Soft toys, flower bouquets, baby booties, and other cute things can be used as suitable props to make the photo more romantic.
3. Sitting on folded legs
To take this pose for pregnancy photos, a woman needs to sit on the floor and bend her knees. Hands gently hugging the belly, hidden under a light robe or open to the gaze of others, will help to portray close contact with the child.

4. Lying on your back
In this position, it is good to sit on a soft bed covered with beautiful linen, or on a blanket spread on the floor. The model can move the arms from the baby bump to the head and to other positions. Meanwhile, the photographer, holding the camera from above, makes a series of very feminine pregnancy shoots.
5. Reclining on the side
Horizontal shots look best with this maternity photo pose idea. It allows you to demonstrate the roundness of the female body, nurturing a new life in itself.
6. Standing straight
Great studio maternity photoshoot idea, as well as outdoor.
Putting one hand on her belly from above and the other from below, dressed in an elegant dress "almost like a mommy" she can sit against the wall in a romantic studio interior or lean slightly against a tree if the photo session takes place in nature.
7. Standing on toes
There is a pose for a pregnancy photoshoot that allows a pregnant woman to look more graceful in the photo: for this you need to rise on your toes, holding your baby bump from below.
8. Belly in front of the camera
In this case, heart-shaped hands, a flower in their hands, or men's hands lying on their stomachs over women's will add emotions to the frame.
9. Lotus position
This, of course, is not a yoga pose, but something similar. In this position, you can hug your protruding stomach or toes with your hands, while closing your eyes and just relaxing, enjoying the shooting process.
10. Baby bump in profile
Perhaps this is the favorite pregnancy pose of women in recent months when the belly that has reached its maximum size is in the spotlight. Experiment with different angles and outfits to get really elegant professional photos.
11. Silhouette
The most important thing that every girl wants to keep in maternity poses for moms is her figure. This looks especially good in silhouette shots, when the figure of the pregnant woman is in the shade, illuminated by artificial or natural light. For such a shoot, you need a minimum of clothing (closed bodysuit, simple underwear, a translucent robe, or a flowy shirt) so that body shapes are visible. The stomach is already quite visible and the photographer shoots the model in profile, playing with light and shadow. Agree, in such conditions, the figure of a pregnant woman looks amazing!
When looking at the photo, nothing distracts, and all attention is focused on the main thing. Silhouette couples' maternity photos also look very cute.
12. Pregnant picture poses in the bathroom
The idea of ​​holding an individual photoshoot for a pregnant woman in the bathroom is gaining popularity around the world. Such pictures highlight the tenderness of the expectant mother, help her relax, and show her connection with the baby. To get beautiful photos, it is important to slightly tint the water. To do this, it is recommended to add milk to the bath (about 2-5 liters), as well as use decor: fresh flowers, leaves, ivy twigs, or fruit slices. The best clothes are lace or silk peignoir or lace underwear. For a future mother who is ready to act without clothes, dredging the body with a plain fabric is perfect, which, when wet, will amazingly emphasize the shape of the body. The photographer is supposed holding the camera from above.
13. With husband
The participation of a husband in a couple pregnancy photoshoot is a great idea that can give the pictures maximum tenderness and love. Hugs, kisses, demonstration of feelings and emotions — nothing is hidden from the camera lens. Imagine how your child will leaf through a family album, point to a photo with a finger, and say: "This is dad, this is mom, and here, in the tummy, I am."
14. With siblings-to-be
If your family already has children, we strongly recommend that you interest them in participating in a photo session. Imagine how touching it will look like a picture where your oldest child listens to what is happening in mom's baby bump! You can also invite your child to draw with a felt-tip pen on your belly, how he imagines a future brother or sister. With a child, you can embody much different maternity photoshoot poses, and it will always look cute and at ease. The main thing is to position the child and give it the effect of a game. A photoshoot with children can be held in the studio, at home, or in nature. Regardless of the location of the shoot, these photos will be your favorite!
15. Funny maternity photo ideas with family
Even an ordinary household photo can become your favorite if you and your family are on the same wavelength. Don't be afraid to be foolish. A man trying to imitate pregnancy looks cute, for example, by putting a balloon under his T-shirt. It will be fun to invite your family to create a funny photo session with invented inscriptions on the most important part of the body for each member of your family (for example, write "biscuit" on the baby's tummy, "baby" on the mom's tummy, "beer" on the dad's tummy). This is something you definitely want to remember for the rest of your life.
16. With pets
It is also a great idea to bring your pets to the shoot. It's no secret that cats and dogs feel the baby and therefore love to lie on the tummy of the expectant mother. The presence of your pets during a pregnancy photo session will allow you to make many bright and cute photos.
17. Cozy preparations
Future parents are almost always preparing for the arrival of a baby in their lives. To do this, they usually organize the nursery space in advance. A stylish interior, a pop of color and plenty of light, and a cozy home environment are the key to great shots. For such photo shoots, the couple is recommended to choose comfortable home clothes. Agree, if you capture how future parents glue wallpaper on the walls near a small crib, in years such photos will be the most valuable because they will have your house and you in the most touching period of expecting a child.
18. Day-to-day life
The ordinary life of a pregnant woman is not always the same as we see her in hundreds of cute photos. And this can be confirmed by many future mothers: mood swings, nervous breakdowns, ailments... You don't want to remember such moments, but this is also a great trove of maternity photoshoot pose ideas, isn't it? So take some candids shoots. For example, be sure to capture a moment of your passion for eating food indiscriminately in your own kitchen.
19. Boy or girl?
A family photo session "waiting for a miracle" can and should be supplemented with props and specially prepared paraphernalia that demonstrates the gender of the child (if you already know who you will have). These can be balloons, sweets, tiny pink or blue shirts, or sex-specific toys. Most often, this idea is used for social networks to notify friends or subscribers about what gender the baby will be. The design of the photo zone with pink and blue balloons is often used at the gender reveal party, an event where future parents find out the gender of their child. Everyone wants to have photos of such precious moments with real sincere emotions!
20. Colored smoke
This cool idea is great for a pregnant couple's photography when the parents-to-be don't know the baby's gender yet. You will need to prepare in advance. During a routine ultrasound, ask the doctor to put a note with the baby's gender in an envelope and give it to your friends, who will choose the pink or blue color of the smoke for you according to the note. This is a great outdoor maternity shoot idea: photos of real sincere emotions in a cloud of colored smoke are guaranteed!
21. Ultrasound snapshot
Every moment in the life of a future mother is exciting. Especially when at the doctor's appointment she receives the first photo of a small creature. One of the best ideas for a memorable photo is a picture of you with a rounded tummy and a frame from the ultrasound of the unborn baby. You can place the ultrasound image in the foreground of the photo so that you can see in detail the whole essence of this photo. A great photo shoot for a pregnant couple idea is when you and your husband both hold on to one ultrasound scan, or several, connected like a garland, where you can see the development of the fetus.
22. Photo with baby's name
Such a picture will work great if you want to hint to friends and family about the name of the child, or just share the great news. Well, of course, it will be another wonderful memory of the most important event in your life.
As props, you can use cubes, granite nameplates with a name written in crayons, a name carved and wood laser cut, etc. The inscriptions can be placed on the belly, or unobtrusively held in the hands.
This way you can also hint at the gender of the baby.
23. In casual style
If you like comfort in everything, both in clothes and in choosing a location, shooting in a casual style will suit you. Usually, a photo session takes place on the city streets or in a cafe.
24. Boho style
Boho is a combination of different styles such as hippie, country, and vintage. The main distinguishing features of clothing are the naturalness of fabrics, and shades, as well as careless layering. Suitable clothes for pregnant women photoshoots in boho style: dresses, skirts, and sundresses in lace, cotton, and linen in natural colors and shades. From accessories carelessly tied scarves, flowers in hair and hats are well suited. A boho-style pregnancy photo session is best done outdoors.
25. Romance and tenderness
For a romantic pregnancy shoot, a park, a pond bank, a field, or a bright studio is suitable. Choose flowy dresses made of silk or chiffon in light shades so that your look will be even more feminine and sophisticated. Natural makeup and light styling will emphasize the tenderness of the baby's waiting period. Your image will be well complemented by a wreath of fresh flowers. The best time for this type of shooting is the golden hour. This is the first hour after sunrise and the last hour before sunset. The lighting at this time is very soft, diffused, and warm, ideal for photo shoots for pregnant women.
Some tips for an eye-catching maternity shoot
Excitement before a photo shoot is normal, especially for a girl carrying a new life. Of course, you may not like yourself with a belly or doubt your ability to pose normally. In the following, I will give you some tips to help you feel more confident in the frame.
How to pose?
There are so many options for poses for pregnancy photoshoots, but for almost all, there is one single rule. This is an asymmetry. Think back to your passport photo, where you are sitting perfectly straight and straight. Like? I think this is not the best frame in your life. If you want to look beautiful at a maternity photo session, straighten your back, arch your lower back, turn your collarbones diagonally towards the camera, tilt your head slightly, shift your weight on one leg, and place your hands at different heights. This way you will make your body look more graceful.
Where to put your hands?
Do not hide your hands behind your back or behind other objects, let your fingers be visible in the frame.
For a photoshoot for pregnant women, it is important to focus on the baby bump. The easiest way to do this is to put your hands on it. Embrace the stomach, stroke it with the palm of your hand or only with your fingertips, and hold it from below or above.
But this does not mean that you have to stand for the entire shooting, holding on to the unborn baby. Give free rein to your hands, and let them do something: straighten their hair, hold cute little things for children, pluck leaves from trees.
What about the face?
Facial expression is what ultimately makes the whole frame. Remember that even the slightest tension in the face will make the frame unattractive. So, stop frowning, pursing, or biting your lips and staring at the ceiling. Relax your face, and remember that a pregnant photoshoot is a joy and anticipation of motherhood.
Smile. But not a frozen Hollywood standard of thirty-two teeth and a tense look into the camera. No, try smiling in a more versatile way. A smile can be wide and joyful or gentle and peaceful. With laughter at full strength or only the corners of the lips. It can be addressed to the camera, to the tummy, to the husband hugging you, or to the view outside the window.
On a final note
That's all, dear readers. I hope the pregnancy photo shoot poses I've shared this time will help you bring your original idea to life. Do not be afraid to experiment with images and different angles, feel confident in front of the camera and you will definitely succeed.
By the way, congratulations!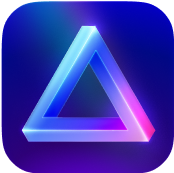 Advanced yet easy-to-use photo editor
view plans