Imagine the cover of a fashion magazine. The model's face and her clothes look perfect, don't they? This is a great example of glamour photography, which is what we are going to talk about today.
It may sound strange, but it's pretty hard to do a glamorous photoshoot. It is a separate type of photography closely related to the others. Do you want to understand what is a glamour shot and how to prepare it for a photo shoot? Read our article! In it, we will reveal all the secrets and show the best ideas for your photo masterpieces.
What is glamour photography?
The easiest way to say this type of photography is to capture beauty. However, that's not too clear, is it? To explain in more detail, glamour modeling photography is meant to capture the physical beauty of the model. Everything else that is in the frame - props, and backgrounds, are needed to accentuate it. That is why this genre is not as simple as it seems.
When we talk about glamour model photography, it is straightforward to mistake it for other genres:
Boudoir photography. In fact, these two genres are very similar, because they are both about beauty. However, there is a slight nuance here. When we talk about boudoir photography, sexuality is important. The model will most often be wearing lingerie and her face may not be visible. The model's face is very important if we are talking about female glamour photography. It should be visible and there should not be any imperfections. The look has to be very sensual, but not necessarily allure.

Fashion photography

. The main difference is that in it the accent is put on the clothes. The reason is that main task of fashion photography is to advertise an outfit. If we are talking about glam photography, then we will also have to look for suitable clothing in the wardrobe, but it won't be the main thing, but the model.
It is not true to say that glamor photography is always done in a certain style. Of course, it can be as confident as it is shy or timid. It all depends on how the photographer and the model see it. That's why creativity is essential here.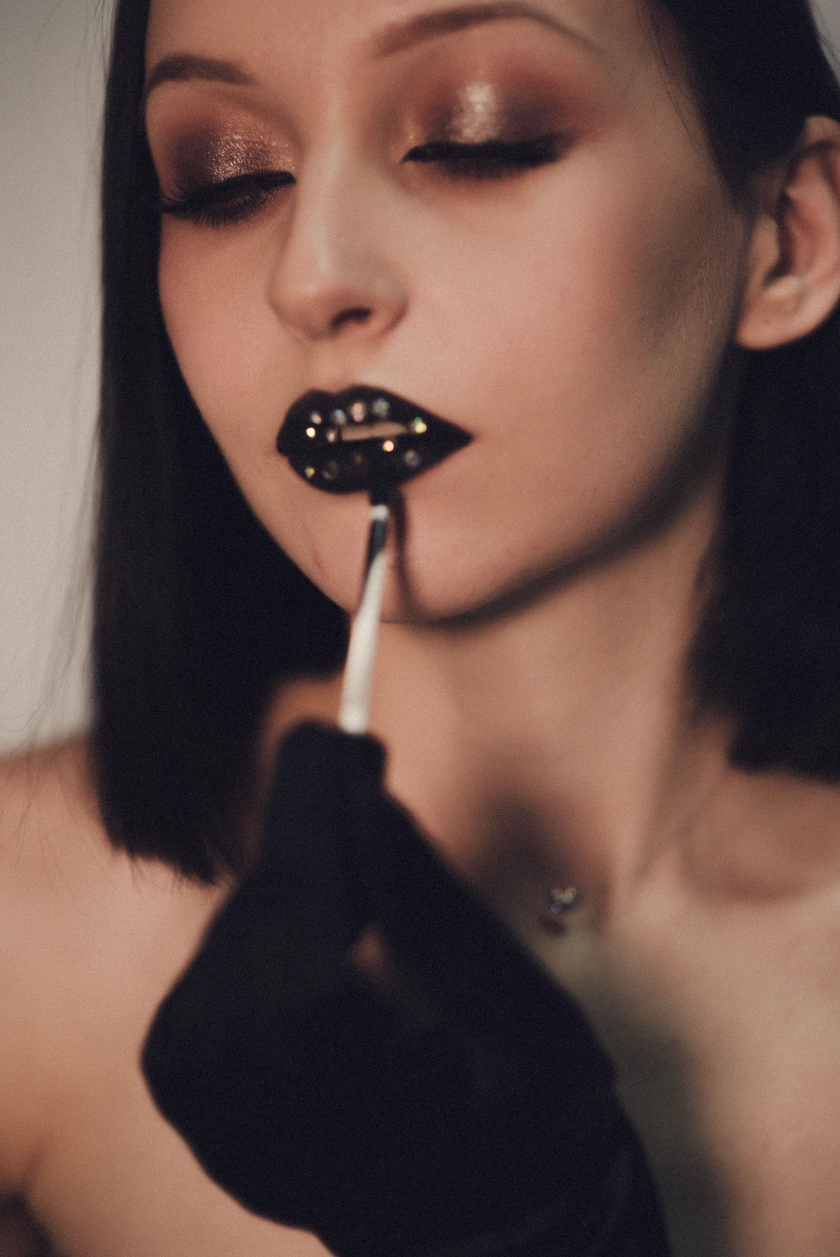 Depending on what you want to see, you can use different light sources: both natural and artificial lighting, solid colors, and soft shades. Naturally, this will also change the overall look, so be careful and think it through to the last detail. Below we'll give you some tips to make your photography glamour shots perfect.
8 tips for a perfect glamour photoshoot
So, you're ready to take your first pictures, but you're wondering if you're all set? Here are some tips to help you!
1. Take care of your gear
Unlike many other types of photography, glamour shot photography requires no special equipment. However, this does not mean that you do not need to plan anything. Let's elaborate on the gear you need to make great pictures.
Camera. Of course, you will need a camera. Mirror or mirrorless - your choice. But don't forget that it's important for you to capture as much detail as possible, so you need a camera with high resolution.

Lens. You should keep in mind that a zoom allows for more flexibility, while a prime will provide more sharpness. Many portraiture photographers use telephoto lenses because a little compression will be flattering. However, keep in mind that such lenses perform poorly when shooting in the studio.

Tripod. It has many advantages, but the main one is that with it your hands will not shake, so you can make great glamour photography images. There are no requirements as to what kind of tripod you need. Just make sure it's stable on the surface.

2. Choose the right lighting
Of course, you can use natural light. However, this does not mean that you have to go to an outdoor photo shoot. The light streaming in from a window is fine. You can take photos in the studio, but you need to prepare for this.
The most important rule, in this case, is to avoid hard shadows. Softboxes and reflectors are very useful for this. Since shadows have to remain smooth, when using two or more light sources, you should make their power approximately the same.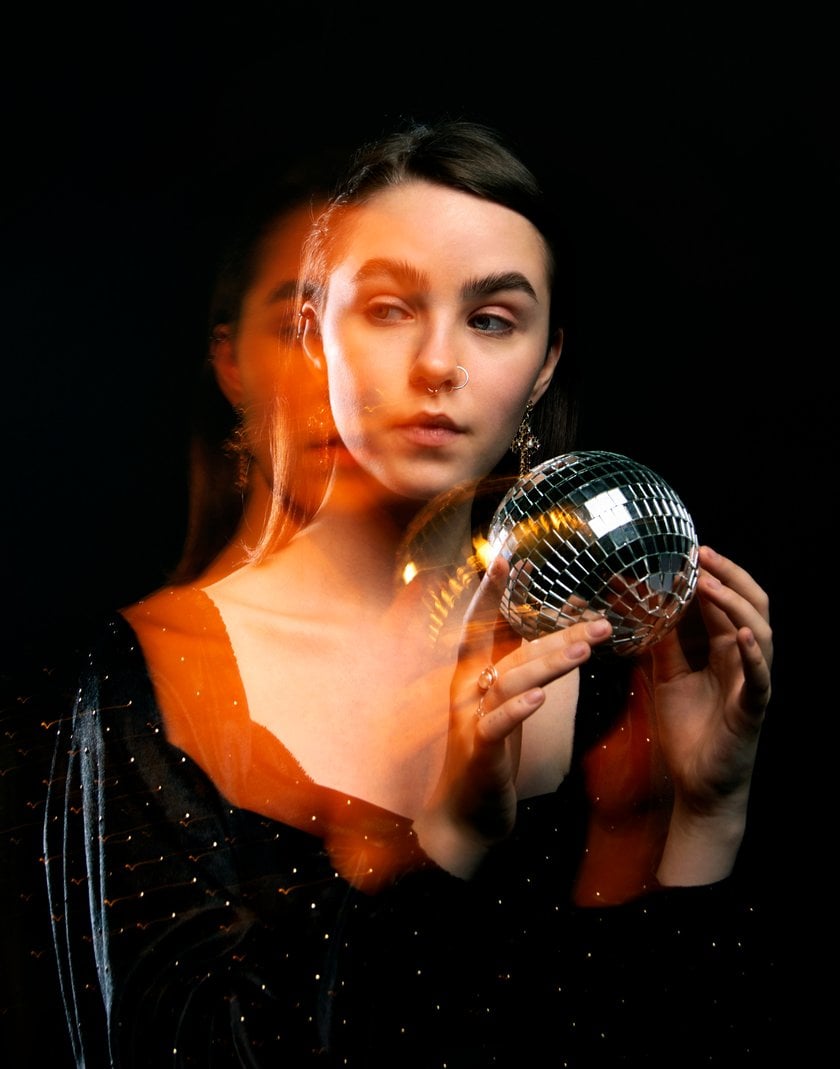 However, there are always exceptions and a glam photoshoot is one of them. If you want to emphasize the model's natural beauty, don't be afraid to use hard shadows either. It's quite possible that you can get a great shot with this!
3. Find a makeup artist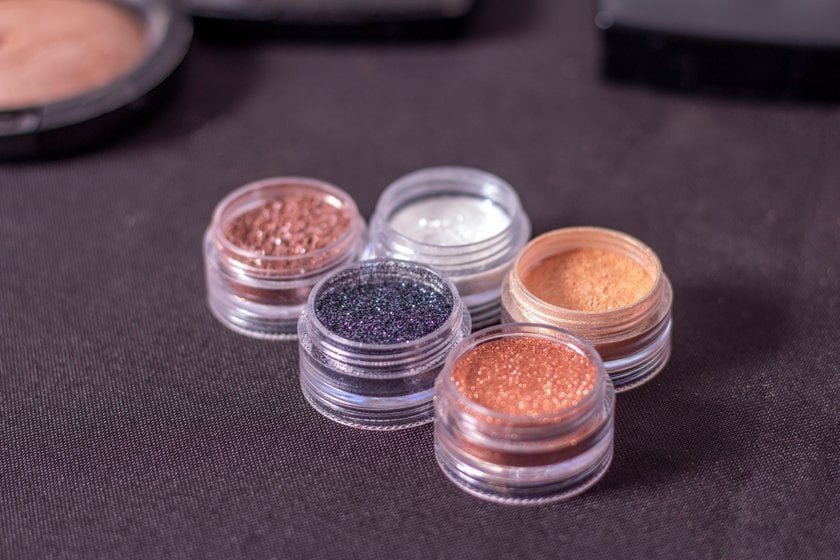 You can't do without a makeup artist for glamour portrait photography. So before you get started, make sure you find one. A professional makeup artist will be able to do a great makeover that will accentuate the beauty of your model. Believe me, it will also save a lot of time when retouching photos.
4. Learn to pose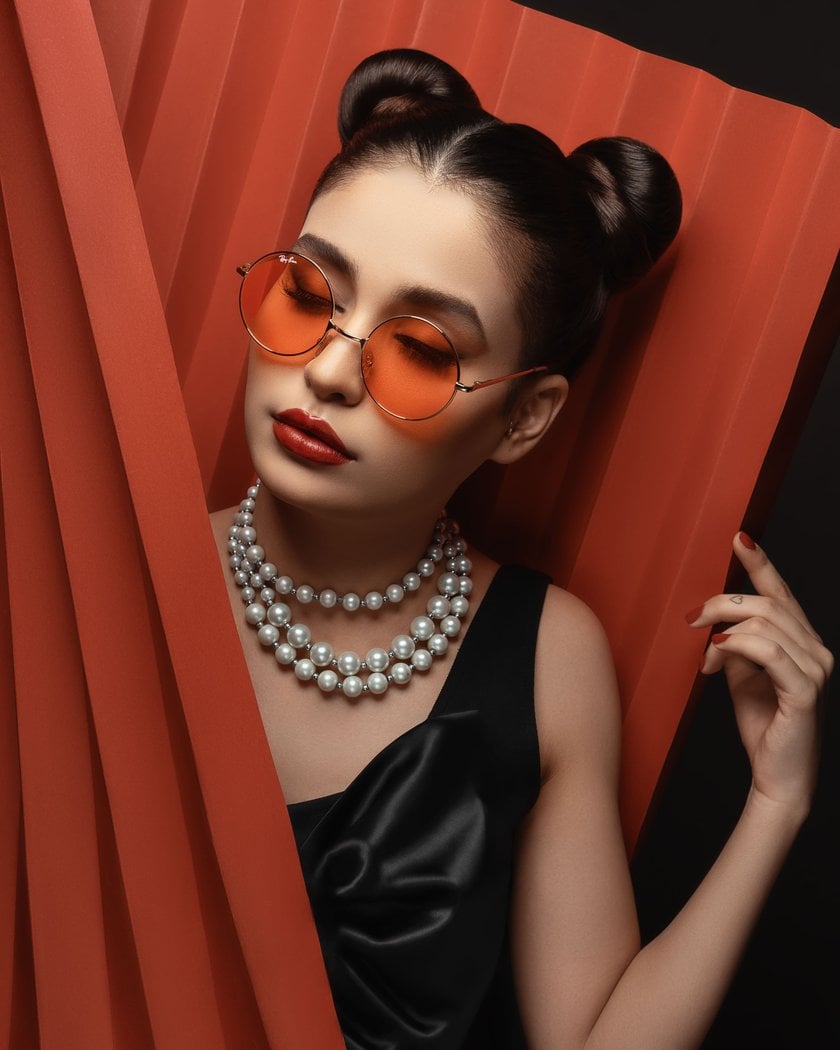 At first glance, it seems very easy to pose. In fact, it's a lot harder than you think! For photography glamour shots poses play a very important role, because you have to show all curves at their best. Also, you need to make your model feel comfortable, so discuss everything with her beforehand. As for ideas, you can look at photos in fashion magazines or social networks. This will give you a point of reference, and you can pick glamorous photo poses that will be gorgeous!
5. Choose the right color scheme
Colors are very important in any type of photography. Glamour portraits are no exception to the rule. If all is well done, your picture will be perfect. If you make a mistake, you'll just kill it. My advice is to match the outfit so that it blends with the color of your model's hair and eyes. I'm sure she wants to look good, so don't be afraid to consult with her. Perhaps together you can find the perfect combination of colors that will make the image unforgettable.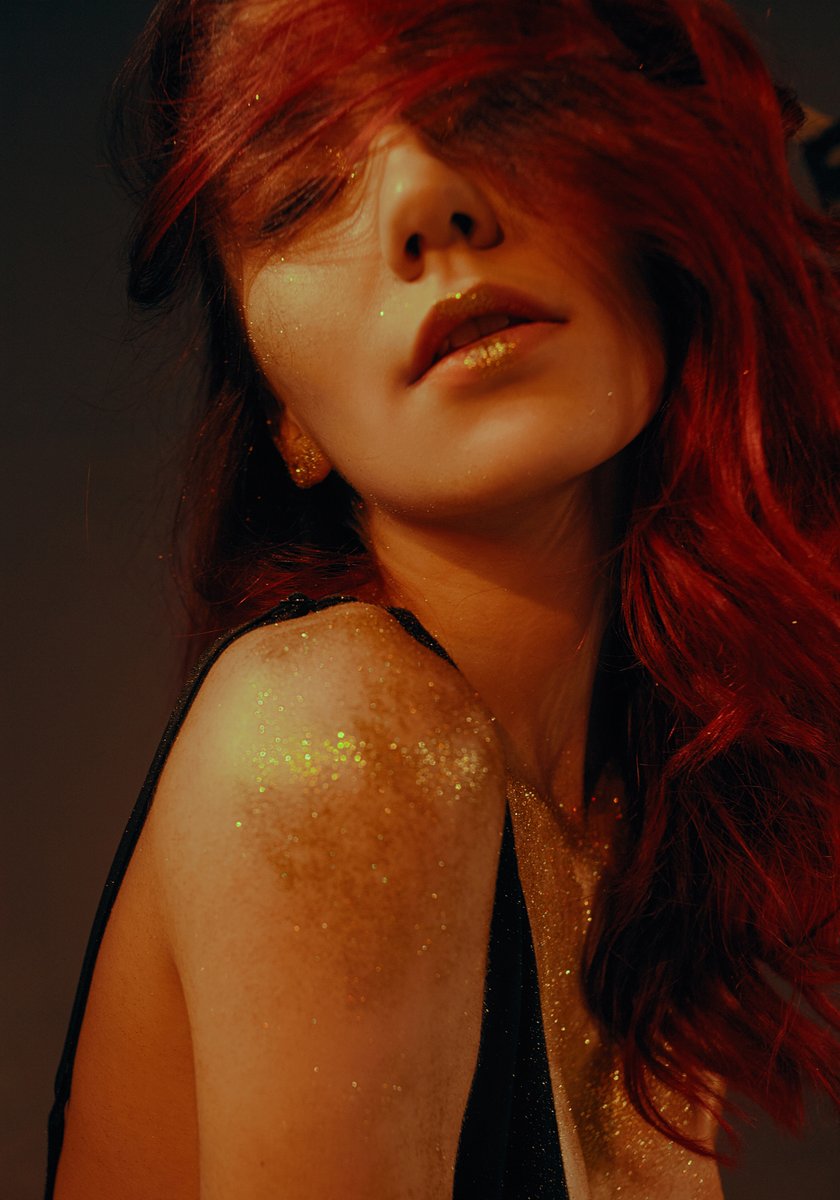 I advise avoiding the use of patterns on the background or on the clothes. The main purpose of a glamour photoshoot is to draw attention to the model, and this will have the opposite effect. Try to use solid colors. They will keep things in order and nothing will distract the viewer's attention.
6. Come up with a concept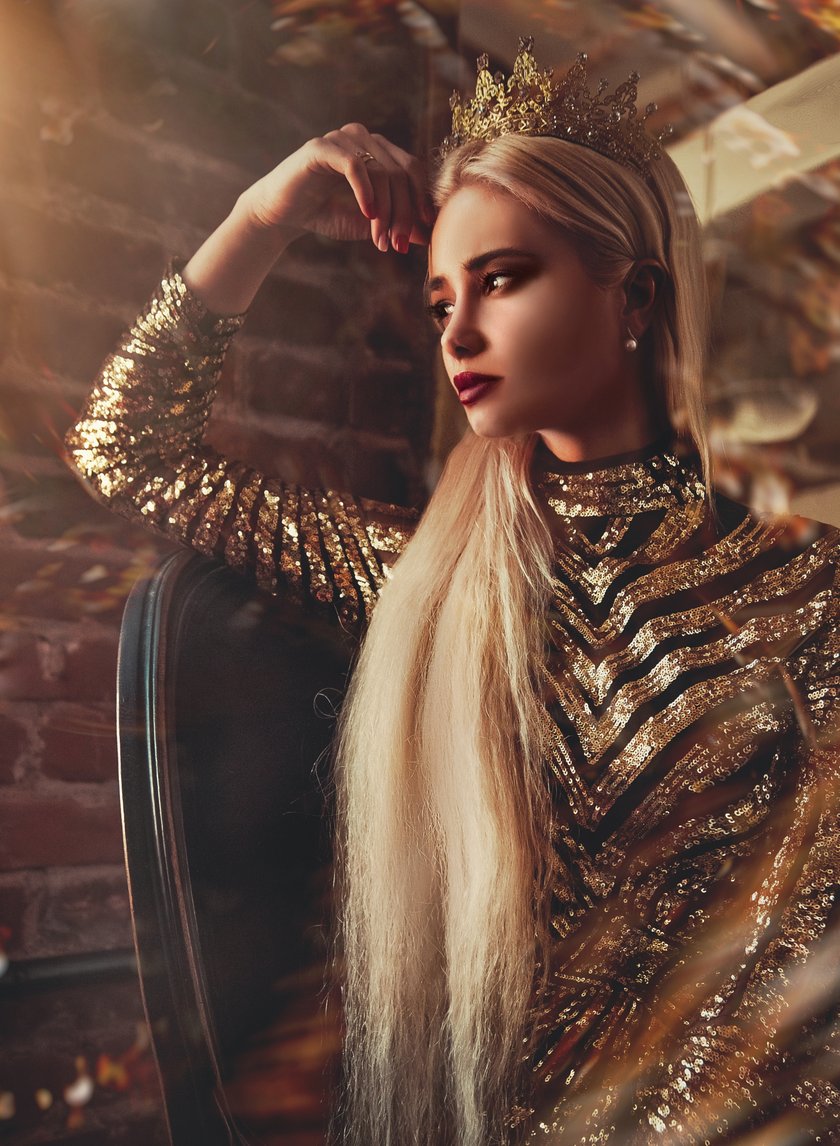 The easiest way to do a glamor portrait is to do it in a specially prepared studio. But that doesn't mean you have to give up shooting outdoors. After all, even your model's bedroom can be a great place. You have to decide on an outfit and a backdrop and to do that you have to go to the location and do thorough research beforehand.
7. Take care of the facial expression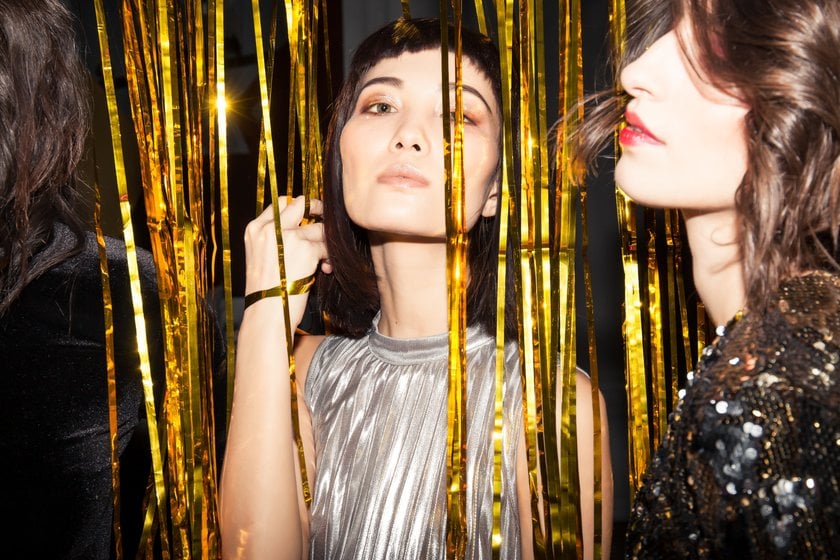 As I said, your model can be serious, joyful, or humble. It all depends on what style you choose. To find the right facial expression, make experiments in front of the mirror. It will be the best friend of the model who wants to get great photos.
8. Try playing with contrasts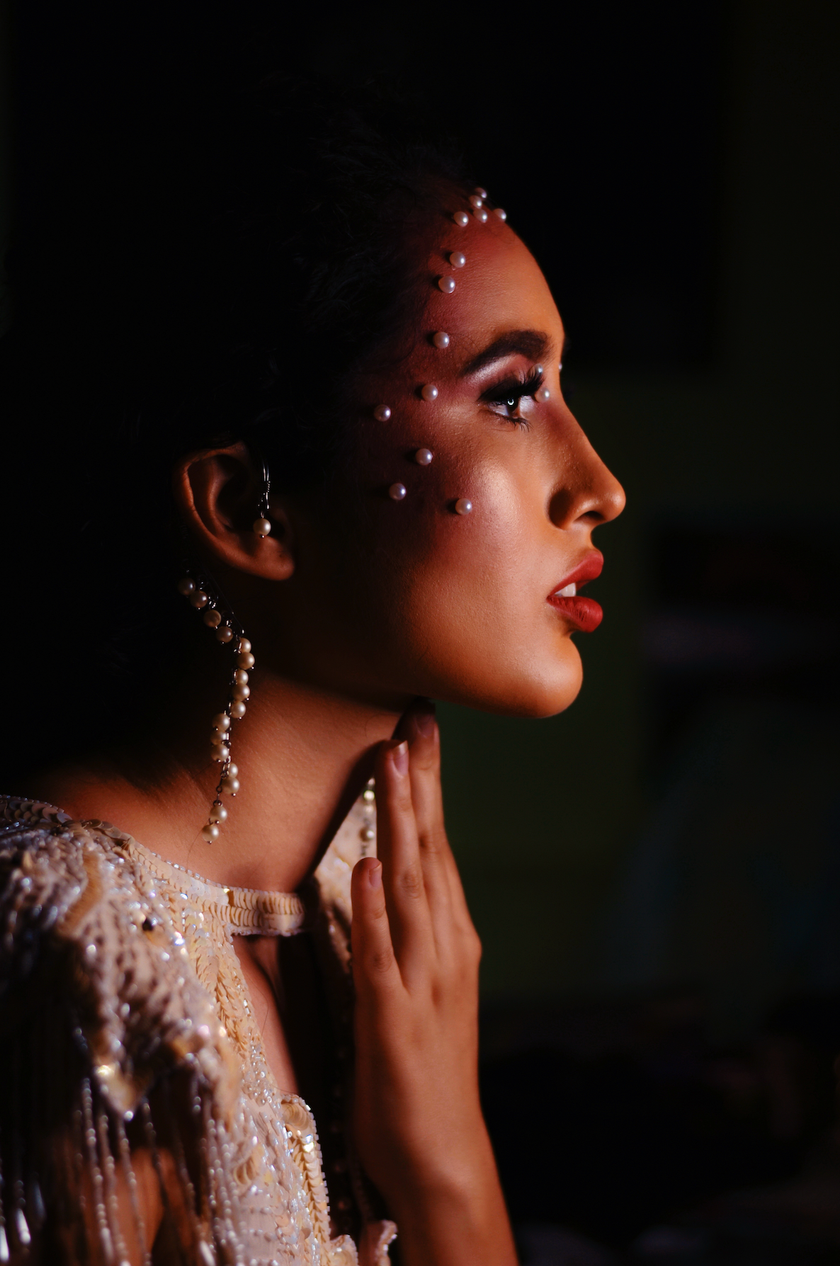 Often any glamor portrait can be improved with contrast. Smooth skin on a textured background looks great. You can also show off the bright color of the model's eyes with muted light. In general, don't be afraid to experiment!
4 glamorous photoshoot ideas with examples
Well, it's time to move on to ideas. We'll show you a few examples, and you can find others online because there are so many of them!
1. Vintage style
Have you ever heard of Dita von Teese? Have you ever heard of Dita von Teese? I'm sure you have because she is one of the most famous performers of burlesque shows, a photo model, a singer, after all. Moreover, she is the one who is famous for her glamour portraits. Check out pictures of her to find inspiration!
Here are props you might find useful:
Knee-length socks;

High-heeled shoes;

Evening gloves;

A vintage suitcase;

A bicycle.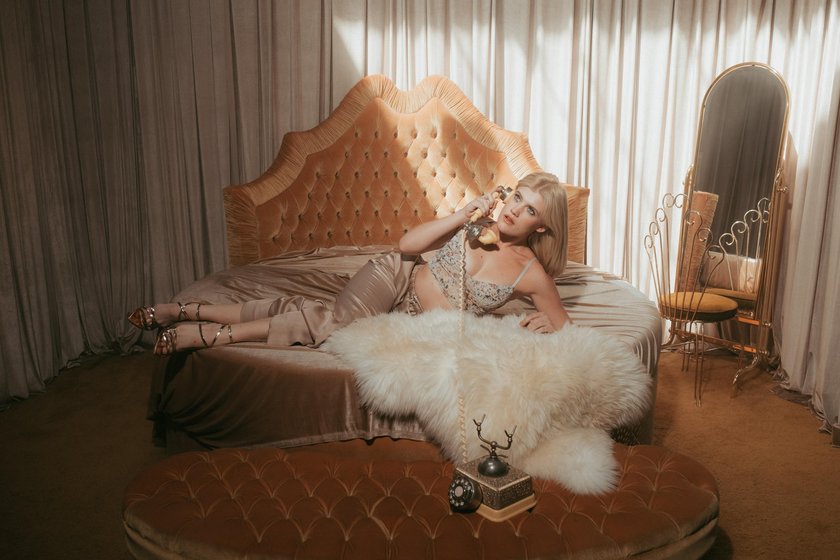 2. Classic portrait
At first glance, it seems that the portrait in glam shots photography is something trivial, but it is not so. If the model frames her face with her hands it will look unusual and interesting. For example, she can use one or two hands and take a pose that puts her face in the center of the frame. Another option is to gently wrap her arms around her face.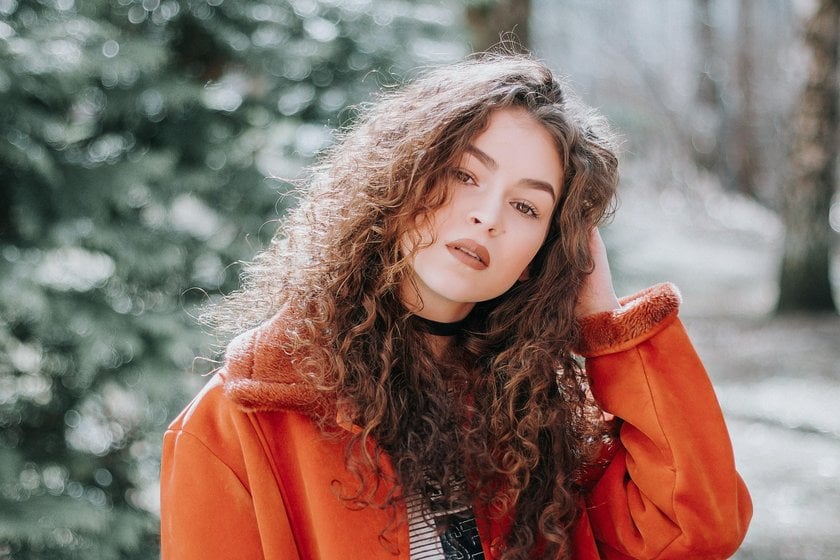 3. Top view
You have to play with the angles to get a good shot, but the result is worth it. However, you have to be careful. If you don't think about every detail, like the position of your head, it might backfire.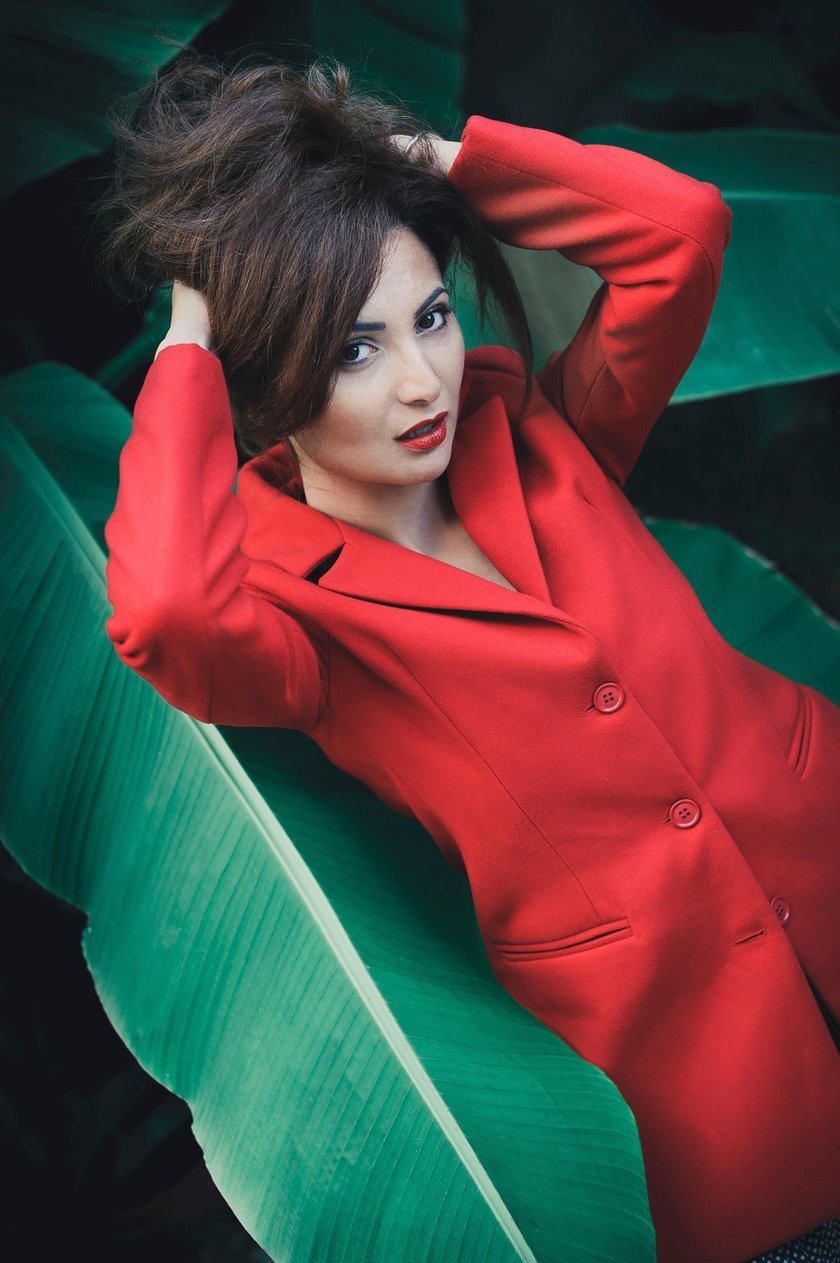 4. Try to take a photo from an unusual angle
Pictures, where the model looks directly into the camera, have long been commonplace. Why not try something new, namely a different angle? This will give you the opportunity to show your creativity and get really amazing shots.
Glamour photo editing in Luminar Neo
As a glam photographer, you have to take care of the post-processing of the pictures. I recommend using Luminar Neo because it's great for editing. With Portrait Bokeh AI, Face AI, Skin AI, and Body AI you can quickly and easily improve your photos. The interface of this application is very easy to use, so even beginners will be able to understand it.
Conclusion
So now you know all about glamour photography. What are you waiting for? Explore the best ideas and put them into practice. I wish you inspiration and stunning photos!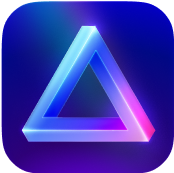 Advanced yet easy-to-use photo editor
view plans