Bright colors, clear shadows and distinct details are all hidden in one HDR photo. Read to find out more.
A controversial, yet profound photography technique, High Dynamic Range Imaging has continued to blaze new trails in the industry.
The technique focuses on enhancing both the perceivable highlight and shadow details of an image in order to create a more balanced exposure and, ultimately, a better overall dynamic range also known as the High Dynamic Range.
Many professionals in the industry have taken advantage of this advancement and produced remarkable HDR images of exceptional quality. It's no doubt that the technology has indeed come to stay, and for many years to come.
There are now several HDR imaging application with varying capabilities in the market. They include Nik's HDR Efex Pro, Macphun's Aurora HDR and a lot of others.
HDR Efex Pro Overview
Like every other software program, installation is usually the first required step.
Installing HDR Efex Pro is pretty simple. The app features a plug-in option for Adobe Photoshop, Lightroom, and Aperture. By design, HDR Efex Pro is primarily configured to function in tandem with any of the previously mentioned plugin hosts.
It also works as a standalone app. Its standalone version, however, isn't very flexible with the numerous file formats available. HDR Efex Pro fares well with TIFF and JPEG; it requires the plugin-in host for a more thorough handling of the other file formats.
Having installed the app, HDR Efex Pro grants you unrestricted access to its wide range of tools and features.
Whether you're working with a single image, or a series of bracketed photos, HDR Efex Pro handles them very perfectly. HDR Efex Pro isn't really difficult to understand, downloading its User Guide is one of the smartest ways of making significant progress with the app. Its website also features lots of video tutorials, free and informative webinars as well as learning resources all geared towards helping you get the best out of the app.
HDR Efex Pro Features
As earlier mentioned, HDR Efex Pro's full capability is unleashed when used as a plugin. The app's interface is quite friendly and easy to understand especially if you have gone through the manual.
Its alignment and de-ghosting seem to be more tripod-friendly, especially when used in its "Adaptive method and Medium strength" mode. Nevertheless, its Global ghost reduction approach, at high strength, effectively handles alignment issues in a remarkable way. Additional input from Lightroom with HDR preset and other HDR apps help in situations where HDR Efex Pro comes short.
One of the very fantastic features that has endeared HDR Efex Pro to its users is the Preset Browser. The app contains over 25 presets categorized into distinct groups like the Surreal, Architecture, Realistic, Landscape, Special, and Artistic – for the purpose of offering you the desired HDR effect.
HDR Efex Pro Workflow
HDR Efex Pro is a plus to the ever-increasing demand for HDR soft in the photography industry.
Its intuitive tools, presets, interface and single-click options are user-friendly and provide a seamless workflow even for new users or those just 'testing the HDR waters'. Once you've taken your time to understand HDR Efex Pro's user guide, the rest is history.
Like all other Nik plug-ins, HDR Efex Pro, though now owned by Google Inc., employs Nik's U Point technology for seamless application of selective adjustments.
Another major plus which HDR Efex contributes to the industry besides its HDR capabilities is perhaps its unique image-specific alignment and de-ghosting options. These tools give advanced HDR users especially, 'old-timers', tremendous enhancement-control over their resultant HDR images.
Indifferent of whether individual knows how to take HDR photos, HDR Efex Pro is one app that gives its users vast controls; intuitive interface, fine-tuning controls, U Point Technology control, customizable and shareable presets, advanced manual options, effective de-ghosting and alignment control, and so much more.
The flip side is that that app potentially lags in speed and response, does not feature an image-rotate control, and isn't a very effective Photoshop plugin.
Aurora HDR: An Alternative to HDR Efex
Aurora HDR, on the other hand, can be described as one app that features all the options and flexibilities that aren't available in HDR Efex Pro or any other HDR app in existence. Aurora is a comprehensive, all-in-one, highly intuitive and easy-to-use soft.
What is Aurora HDR?
A product of the joint project by Mac's photo-app giants, Macphun, and the world's famous HDR Pro-photographer, Trey Ratcliff, Aurora HDR is a unique High Dynamic Range imaging software that's been fortified with cutting-edge tone mapping algorithms for the purpose of delivering faster and more realistic HDR results.
Aurora highlights an easy-to-use and versatile workflow for all styles of HDR that one could possibly think of. The app is all-embracing; it's great for photographers and hobbyists of every skill level.
Aurora HDR: Stunning Features
The app features advanced tools like native RAW processing, layers, luminosity masking and more –all focused at providing you with an easier and more pleasurable way to creating superb quality HDR images.
Aurora literarily combines all that the world knows about HDR imaging, and takes it years ahead. The app is faster, more powerful and more feature-rich than any known HDR program. It indeed offers you a whole new photo-editing experience like none other - with detailed HDR educational materials as well.
Conclusion
While one cannot deny HDR Efex unique peculiarities, Aurora HDR, no doubt, far exceeds, in feature and functionality, what is currently obtainable in HDR Efex.
Both apps run on similar system requirements, differing only in OS versatility. HDR Efex runs on both Mac and Windows platforms. Aurora is currently a Mac-only app. This, nonetheless, is a mega-plus for it as it further emphasizes its place as the best Apple and iCreate Editor's choice HDR app available on the planet today – for Mac users.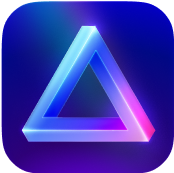 Advanced yet easy-to-use photo editor
view plans