With IrfanView you can create icons, make screenshots, open text files, crop, rotate and resize pictures, it allows you to work with tones, colors, and exposure. We have created a list of the best IrfanView Alternatives. Choose and use.
Not a lot of users have heard about the IrfanView Photo Editor. This program is rare, old-fashioned, and has an unusual set of tools. IrfanView is not only for processing pictures, but it also can create screensavers and slideshows, play video and audio files.
The program supports multiple formats, not only JPEG, PNG, TIFF, and RAW but also ICO, PPM, and TGA. IrfanView can create icons, used for making screenshots, open text files but its photo editing potential is low.
Does IrfanView Work on Mac?
Before talking about software reviews, we will discuss what this app is and whether you can use Irfan View on Mac.
What is IrfanView?
IrfanView is an image viewer, and photo editing software for Windows users. It has 32-bit and 64-bit versions.
IrfanView supports a wide range of file formats, including JPEG (JPG), PNG, GIF, BMP, and TIFF. It also allows you to perform basic editing functions such as work with color depth, crop, resize, and rotate images. Among advanced tools, you can find batch conversion.
The app also includes plugins that add some features, such as the ability to play video and audio and create slideshows.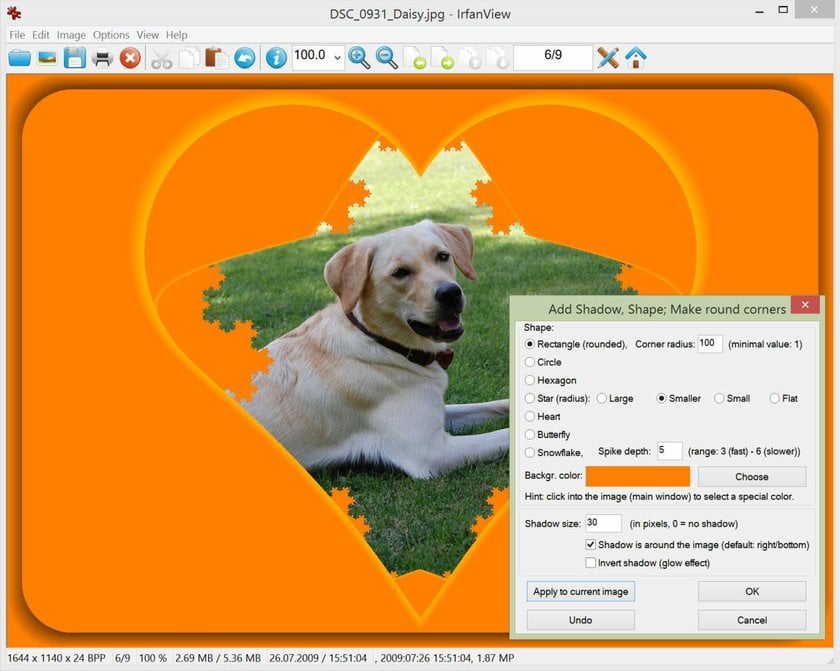 Does Irfanview Work on Mac?
IrfanView is free Windows-based software, and it does not have a version that is officially supported by Mac.
However, you can use Mac-specific apps that provide similar functionalities. Some popular options include Photos, Luminar Neo, and Adobe Photoshop.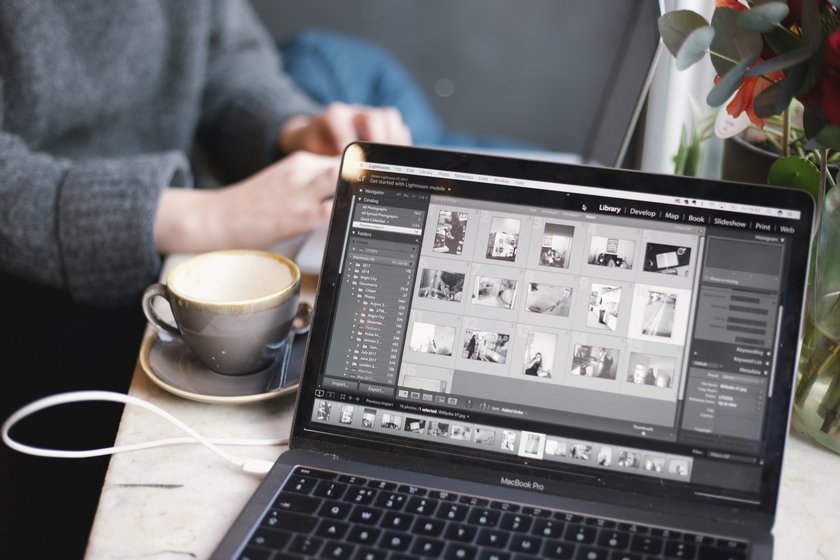 Convert Image Format
Image converter is one of the most useful features. The process is straightforward and can be accomplished with just a few clicks. IrfanView supports a wide variety of image formats, from popular to less common ones. Additionally, IrfanView's batch conversion feature allows for converting multiple images at once, saving time and effort.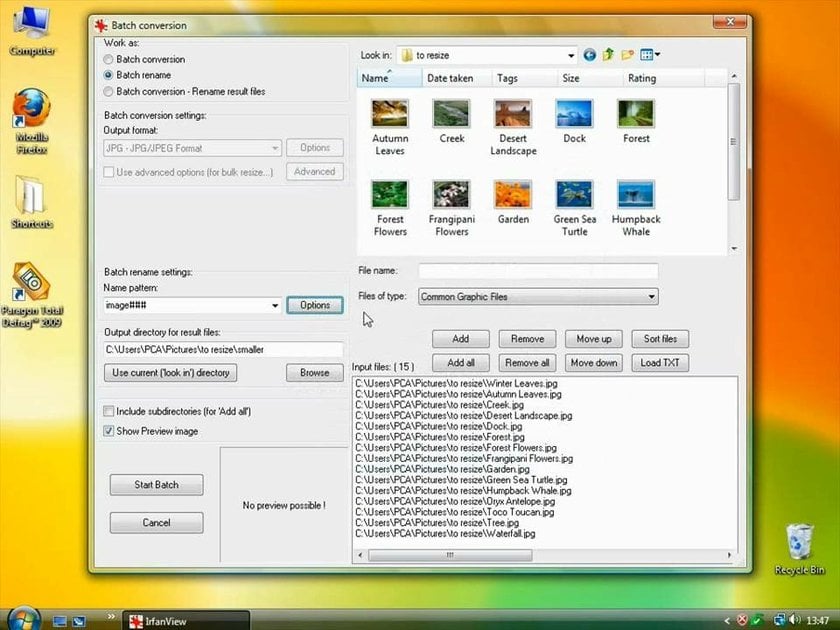 IrfanView provides just basic photo editing and management. It has not had enough functions for advanced and Pro editing. Here is another option: Luminar Neo is fast, simple, powerful, and has a large pack of instruments that will make your pictures shine. It offers both web-based tools and online capabilities such as rotate image online editor.
Luminar Neo makes complex editing simpler thanks to AI technologies, which automate the complex parts of the editing process. You can let the software do all the work for you, or take full control of each edit yourself.
Luminar Neo has a lot of tools similar to Photoshop and Lightroom. Also, you can use Luminar Neo as a plugin to both Lightroom and Photoshop.
You will definitely appreciate the Sky AI tool, which allows to change the sky in your image in one click. It is possible to choose one of the build-in skies, or download your own. Also, if there is a water in the photo, new sky will be automatically reflected in it.
Skin AI and other portrait enhancement tools help you to create a perfect-look portrait. Technology includes skin retouching, removing imperfections, tone leveling, and a lot of other useful stuff.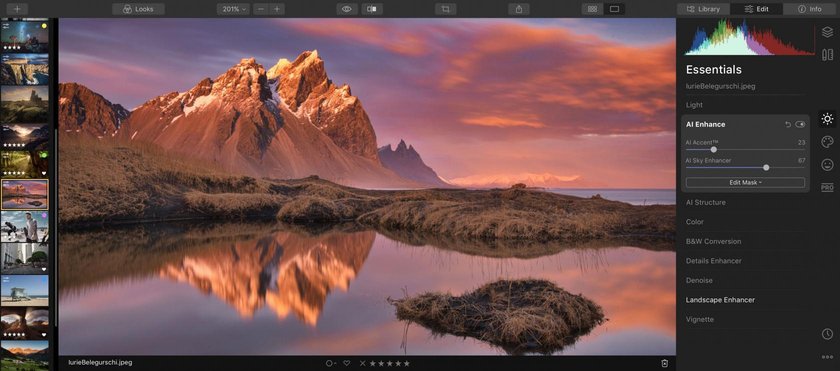 FastStone is more suitable for managing and viewing pictures. The software supports all major graphic formats from JPEG and PNG to animated GIFs and RAW formats like RAF or DNG. It is convenient to view pictures on a Fullscreen with FastStone, the program has a special Full-screen option which allows opening an image for the whole screen space.
Editing possibilities of FastStone are simple: online image flipper tool, rotation (lossless, apparently, for JPEG files), resize, crop, sharpen or blur pictures. You can also turn an image to greyscale, add sepia filter, or negative and adjust lighting, colors, curves, and levels.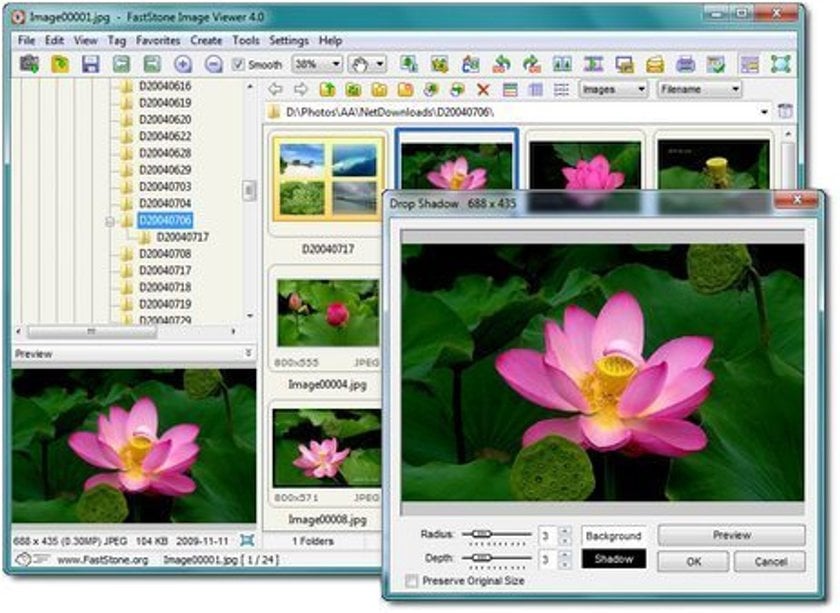 Photos for macOS is a photo editing program for iOs only. The software gives you the possibility to sort, manage and edit pictures. It has a powerful library that can be connected with iPhone, iPad, iPod touch, Apple TV, Apple Watch, and the Web. Photos for macOS can recognize content on your photos and group them. For example, the program recognizes Faces and Places and creates two albums for two types of pictures. It makes a selection much easier.
Editing potential is regular. You can work with Exposure, Contrast, Light and Color, White Balance, and Noise Reduction, Just choose the right option and drag the slider. Basic retouching tools are also available.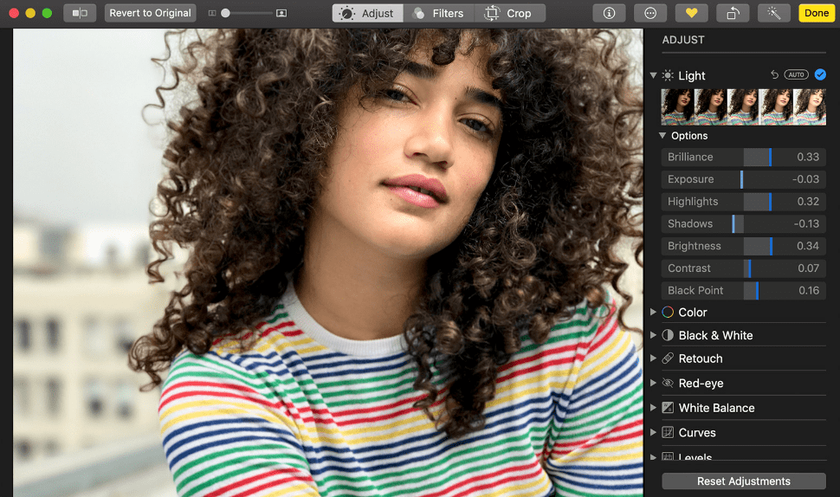 JPEGView is an image viewer with editing tools. You can open different graphic formats with it, like JPEG, PNG, BMP, and RAW formats. A collection of sliders allow you to tweak contrast, brightness, contrast, and colors (CMY/ RGB); there are options to tweak your shadows and highlights, correct colors and contrast;
Also, you can view pictures as a slideshow or a movie with a speed of up to 100 per second. Pressing F1 reveals a list of more than 50 keyboard shortcuts covering every aspect of the program's operation.
JPEGView is not something very new and hi-tech. It is a functional and simple image viewer which provides basic photo editing.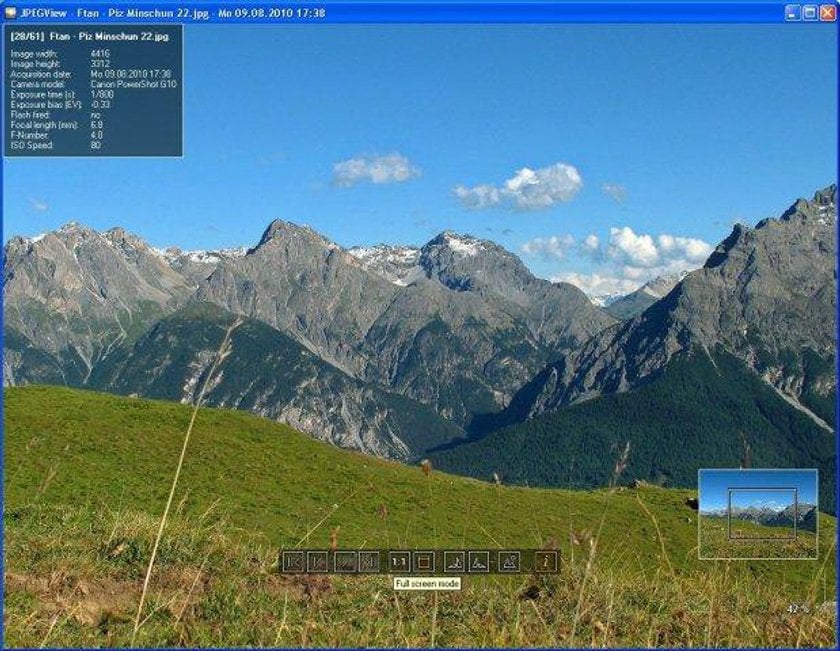 ACDSee is a full-fledged photo editor with the best tools from Adobe Photoshop and Lightroom.
The program allows to keep the workflow in one place. You can work with layers and shapes, colors and retouching, and sharpen images.
ACDSee will glad you with some rare, specific, and useful features like Face Detection. The program creates a database and can recognize the faces of some people which makes the sorting and selection process much easier. A Blended Clone tool allows you to quickly and efficiently remove distracting areas from your photos for a seamless result. One of the unfortunate things about ACDSee Ultimate 2021 is that it's only available for Windows.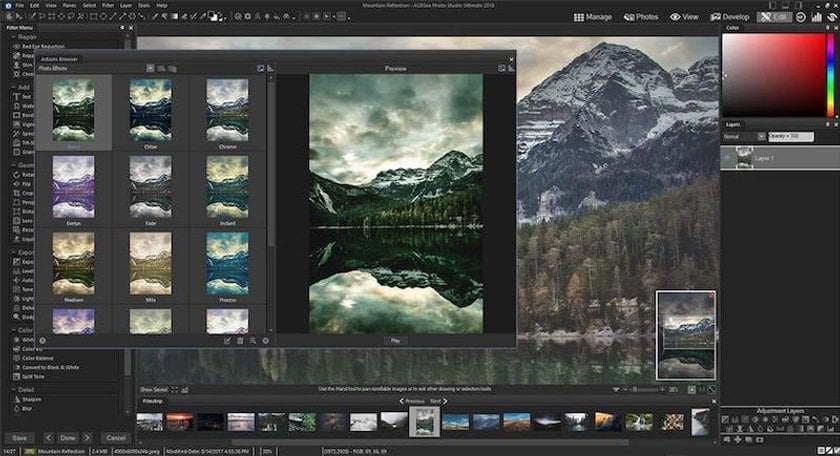 Open Pictures, Make Slideshows, and Edit Photos With IrfanView Alternatives
IrfanView is a good program for managing and basic editing. With IrfanView you can create icons, make screenshots, open text files, crop, rotate and resize pictures, it allows you to work with tones, colors, and exposure. Try Luminar Neo - it is offline and has bigger editing potential. Also, you may like FastStone and JPEGView.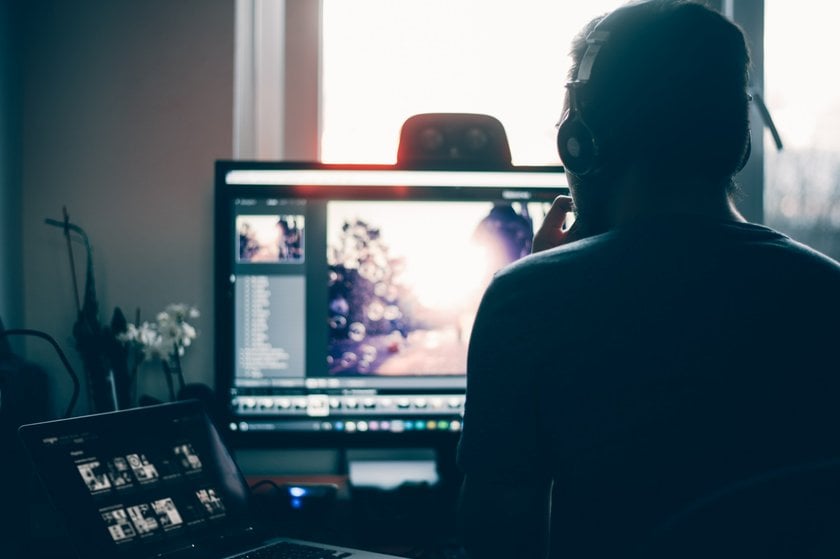 Which One Is the Best One
Let's summarize, and consider the advantages and disadvantages of the above options:
Luminar Neo is one of the best photo editing apps. You can take advantage of the free trial version, and then the cost will depend on the chosen plan. With its unique AI tools and simple interface, it is an ideal option.

FastStone Image Viewer is suitable for file search and managing photos. Here you will find all the basic photo processing tools. A 30-day free version is available.

The Photos app is ideal for fast directory browsing and searching images. All the basic photo-editing tools are also available.

JPEGView is a simple application, you do not have to spend a lot of time to learn how to use it. View photos in multipage mode and edit them. All this is available for free.

ACDSee allows you to work with PSD files, and edit and convert images. You can use it to process your photos in a professional way. A trial version is available.
Each suggested software would be a great alternative to IrfanView on OSX.
FAQs of IrfanView
Is It Safe To Use IrfanView?
Yes, IrfanView is considered safe to use. It has been a popular image viewer and editor software for over two decades, with millions of users around the world.
Is IrfanView Free or Not?
Yes, IrfanView is free for non-commercial use. You can download the software from the official website without paying anything.
Is IrfanView Currently Experiencing Any Technical Issues?
No, but If you are experiencing technical issues, you can check that you have the latest version of the software, and ensure that your computer meets the minimum system requirements.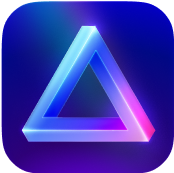 Advanced yet easy-to-use photo editor
view plans