By signing up for the Luminar Adventure, you agree to the following Terms and Conditions.
"Luminar Adventures" is a brand name of a series of trips across the world organized by Skylum Software USA Inc. ("Skylum") in cooperation with the Tour Operators (as defined below), which are (collectively or individually, depending on the context) referred to as "we", "us" and other relevant forms.
By signing up for a Luminar Adventure, you (also referred to as the "Participant") agree that you read, understood, and accepted the following Terms and Conditions ("Terms"). You are expressly prohibited from booking and/or participating in the Luminar Adventures unless you have read, understood, and agreed to comply with these Terms.
Scope of the Services.

The Scope of the services ("Services") that comprise the specific Luminar Adventure will be detailed on the Luminar Adventure website page. The list of Services located on the Luminar Adventure website page is exclusive. Unless we specifically communicate that certain services are included in the specific Luminar Adventure, such services are explicitly excluded.

We may cooperate or partner with third parties ("Tour Operators") to deliver certain parts of the Services in respect of the specific Luminar Adventure, such as accommodation, transportation, meals, etc. In this case, terms and conditions of such other companies may apply in addition to these Terms – please take your time to carefully study them as well. We will try to disclose information about the Tour Operators on the relevant Luminar Adventure website page. Where certain services are provided by a third party, we do not assume any responsibility for such services.
Delivery of the Services

Unless we inform you otherwise, specific details regarding the timing, location, and content of the Luminar Adventure will be provided by us and communicated to you before the start of the Luminar Adventure.
Release of Liability:

By registering for Luminar Adventures, you represent and warrant that you have carefully read the dates, scope of the Services, schedule of activities, and participation requirements (if any).

Participation in the Luminar Adventures may involve various risks, including, without limitation, the risks of disease, personal injury, death or loss (damage) to your or third party property, forces of nature, terrorism, civil unrest, strikes, wild animals (including animals used for transportation), all activities including hiking over rough terrain, theft, cancellation or changes in itinerary, negligent action of others or their agencies, or means of conveyance or accommodation which may not be operated nor maintained to standards common in Western countries like the United States, unavailability of immediate or any medical services, etc.

We do not assume any responsibility for the risks associated with Luminar Adventures, and we do not undertake to have any insurance covering your risks. We encourage you to thoroughly analyze all potentially existing risks of engaging in a Luminar Adventure before booking it, and taking all appropriate reasonable judgement regarding acceptable level of risk for themselves, and regarding measures to mitigate such risks, including, without limitation, being careful and attentive, maintaining relevant insurance policies, having yourself vaccinated, ensuring your wardrobe fits the weather conditions, etc.

By paying for the Luminar Adventures, the Participant certifies they do not have any mental, physical or other condition or disability that would create hazard for them or other Participants.

Participants agree on behalf of themselves, their dependents, heirs, executors, and assigns, to release and hold harmless us, our employees, subsidiaries, affiliates, officers, directors, successors, representatives, assigns from any and all claims, including but not limited to liability for delays, monetary or other damages, illness, injuries, death, or for the loss of or damage to property resulting directly or indirectly from any occurrences or conditions.

Participants represent and warrant that they are covered by medical insurance, which is valid overseas and affirm that they have not relied on any additional oral or written representation of the Tour Operators for executing this release. Participants further acknowledge receipt of this release and understand and accept its terms and conditions.

We organize, promote, and sell the Luminar Adventures including by purchasing certain services from third party suppliers. The suppliers are independent contractors and are not agents or employees of ours. They supply services that include but are not limited to, transportation, accommodations, meals, and excursions using local guides. While we endeavor to make travel arrangements with reputable suppliers, we are not responsible for the willful or negligent acts and/or omissions of such suppliers, their employees, agents, servants, or representatives, including, without limitation, their failure or inadequate delivery of services. All travel and arrangements are subject to the terms and conditions specified by the suppliers, air carriers and/or applicable governing laws. We and the suppliers providing transportation or any service can accept no responsibility for losses or additional expenses due to, but not limited to, delay, inconvenience, changes to or cancellation of itinerary, sickness, weather, strike, war, quarantine, terrorism, defects in vehicles, breakdown in equipment, animals including transportation by animals, hiking, and any act, omission, negligence or other causes beyond their control. All such losses or expenses will be borne by the passenger, as the Luminar Adventures rates provide for arrangements only for the time stated. We are not responsible for expenses incurred by the Participant in preparing for the Luminar Adventures (i.e., air tickets, visa/passport fees, equipment, medical expenses, individual transfers, etc.).

The Luminar Adventures are always dependent on weather, as the weather can be highly unpredictable and have a great impact on travel possibility and conditions. We do not assume no responsibility for any cancellations or changes of Luminar Adventures schedule, conditions, and any other aspect of the Services, that are caused by the circumstances outside of their control, including, without limitation, the weather. We will make reasonable efforts to inform you of any cancellations and/or changes as soon as possible.
Privacy:

Any personal information supplied by you will be subject to the privacy policy of Skylum posted at https://skylum.com/legal.
Fitness and Health:

Anyone who is reasonably fit should be able to participate in most activities on the Luminar Adventures. It's possible to experience general fatigue due to long flights and changes in time zones. You will need to be sufficiently agile to climb in and out of the transport vehicle and be able to carry and manage your own photographic equipment and luggage. We will hike trails and paths ranging from easy to moderate throughout the Luminar Adventures. Some hotels may not be equipped with elevators or air-conditioning.

If you have any special needs or any physical condition that you feel might prevent you from fully participating, please make us aware when registering for the Luminar Adventures or email us in advance with your questions or concerns.

Please be aware that medical services and facilities might not be readily available during all or part of the Luminar Adventures. This could include emergency medical care, presence of physicians, or adequate medication. Please notify us in advance of any allergies, physical / mental conditions or medications you're currently taking that may affect your health.
Code of Conduct:

Participants are expected to conduct themselves in a manner that is respectful to the group and other Participants, as well as our employees and contractors, subcontractors, and any other person met during the Luminar Adventures.

Any use of illegal drugs or substances, committing or participating in any criminal or illegal activity & violence of any sort will not be tolerated and will result in the Participant's immediate removal from the Luminar Adventures, without refund and at the Participant's expense.

Luminar Adventures leaders are authorized, and hereby reserve the right, to remove or exclude Participants from the Luminar Adventures, or any portion thereof, for actions they deem as inappropriate or disruptive to the group or Luminar Adventures.
Indemnification:

The Participant agrees to defend and indemnify us, and its affiliate companies from and against any and all demands, claims or lawsuits (including without limitation, third party asserted demands, claims or lawsuits), actions, liabilities, damages, costs, losses and/or expenses (including reasonable attorneys' fees and expenses) (collectively, "Claims and Damages") which we may incur, suffer or be required to pay by reason of actions taken by the Participant, including those which result in damage to property owned by third parties, or any other Claims and Damages arising in connection with a third party claim suffered due to actions taken by the Participant. The Participant is liable to reimburse us for any Claims and Damages collected by third parties, during the Luminar Adventures or after, as a result of or related to actions taken by the Participant.
Price and Payments:

The price of the Luminar Adventure will be placed on its website page.

We reserve the right to change the price of the Luminar Adventure at our sole discretion by making relevant changes to the Luminar Adventure website page. Participants who have already booked and made at least one payment for the Luminar Adventure will not be subject to price increases, except as specified below.

We may, at our discretion, offer any discounts, promotions, or special pricing for the Luminar Adventure. Such discounts are not guaranteed and are subject to change or withdrawal by us at any time.

The schedule of payment will be placed on the Luminar Adventure website page and communicated to the Participants via email.

We may change the schedule of payment as follows:

for those who didn't book the Luminar Adventure and/or didn't pay the first installment – at any time by making relevant changes on the Luminar Adventure website page;

for those who booked the Luminar Adventure and paid the first installment – the date of the next payment(s) may be changed not later than 30 days prior to the due date of relevant payment(s).
Cancellation and Refund Policy

The reserved spot is subject to cancellation by us if payments are not received when due. If a Participant would like to cancel, they must send an email notification. Please note your cancellation is not considered official until you have received a return email confirmation acknowledging your cancellation.

We strongly recommend you to get a Trip Cancellation & Travel Insurance after booking Luminar Adventures.

The refunds are calculated based on the full fee for the Luminar Adventure.

If you cancel your booking of the Luminar Adventure, the refund amount immediately payable ("First Refund") to you will depend on the number of days left between the date of your cancellation request and the start date of the Luminar Adventure, as follows:

greater than 90 days – full refund minus $300 service fee;

75 days or more – 75% refund;

60 days or more – 50% refund;

less than 60 days – no refund.

If, after the First Refund is paid to you as described above, the Luminar Adventure is fully booked, you will receive an additional refund payment ("Second Refund") calculated as follows: 100% paid by you for the Luminar Adventure minus the First Refund minus a USD 300 service fee. Otherwise, you will not be eligible for the Second Refund.

Refunds will be paid by the same method that the original payment was made.
Passports, Visas & Travel Insurance:

It is the responsibility of the Participants, regardless of nationality and destination, to check with the consulate of the country they are visiting for current entry requirements.

As visa and health requirements are subject to change without notice, we recommend that you verify health and visa requirements with the appropriate consulate prior to departure.

We advise each Participant to purchase the required insurance listed below, which is valid internationally, and that they will be required to provide proof prior to departure for the Luminar Adventures and in order to participate.

Required Coverage:

Accident & Sickness Medical Expense Coverage

Emergency Evacuation & Repatriation of Remains

Accidental Death / Dismemberment

Luminar Adventures Cancellation Coverage

Suggested Additional Coverage:

Hospital Room and Board

Baggage and Personal Effects Coverage

Luminar Adventures Delay / Interruption

Visitor to Bedside

We strongly urge you to evaluate your risk and to take out travel insurance that covers the full value of the Luminar Adventures and personal effects in the case of Luminar Adventures cancellation, loss or theft of baggage, and emergency evacuation. We and our owners, employees, contractors, agents, and subsidiaries will not be held responsible for these expenses. It is vital for you to realize that if you experience a delay or find it necessary to cancel or cut short the Luminar Adventures for any reason, you will lose part or the entire sum of the amount paid.

Travel insurance helps to minimize the risk of monetary losses you would incur in the event of a delay of your departure due to weather, airline strike, missed connection, etc., your inability to travel for reasons such as illness, injury, unforeseen financial complications, and other personal circumstances, or if you were required to cut the Luminar Adventures short for medical or any other reasons.

There are restrictions and limitations on any insurance program. For this reason, we recommend that you read carefully the fine print of your insurance policy.
Grant of License and Model Release.

By participating in the Luminar Adventures, Participants grant us a non-exclusive, perpetual, worldwide, royalty-free, fully paid, irrevocable license to use, reproduce, distribute, display, and create derivative works of, with the right to sub-license through multiple levels of licensees, photographic and video content created by them during the Luminar Adventures, their name, image, voice, likeness and appearance ("Participant Content"), for any promotional and marketing activities, as well as public relations purposes, without further consent from me or any additional royalty, payment or other compensation.

Participants acknowledge and agree that they have no right to review or approve any materials containing the Participant Content ("Materials") before they are used, and that we have no liability to them for any editing or alteration of the Materials or for any distortion or other effects resulting from editing, alteration or use of the Materials. Participants irrevocably transfer and assign to us their entire right, title and interest, if any, in and to the Materials and all copyrights in the Materials arising in any jurisdiction throughout the world.

We may, but is not obligated to, provide attribution to the Participant when using Participant Content. Attribution, if provided, will be used at our discretion.

Participants represent and warrant that they have the legal right and authority to grant the license described in this clause and that the use of Participant Content by us does not infringe upon the rights of any third party.
Force Majeure

We will not be liable for any failure or delay in the performance of its obligations under these Terms if such failure or delay is due to circumstances beyond our reasonable control, including but not limited to acts of God, fires, floods, epidemics, pandemics, strikes, labor disputes, wars, acts of terrorism, riots, civil commotions, government or other authorities' acts or regulations, severe weather events, including storms, or any other force majeure event ("Force Majeure Event").

In case of a Force Majeure Event, we will be excused from our obligations to the extent that such obligations are affected by the Force Majeure Event. We will make reasonable efforts to notify Participants of any Force Majeure Event that may impact the Luminar Adventures and will work to reschedule the Luminar Adventures or provide alternative arrangements, if feasible.

If the Luminar Adventures must be canceled or postponed due to a Force Majeure Event, we will make reasonable efforts to accommodate Participants' needs. If rescheduling or alternative arrangements are not feasible, we will refund the Participants for the price of the Luminar Adventures minus non-recoverable expenses incurred by us and a service fee.

In no event will we be liable for any additional costs, losses, or damages incurred by Participants as a result of a Force Majeure Event, including, but not limited to, travel-related expenses, accommodation, or any other consequential or incidental damages.

In the event of a Force Majeure Event, we will use reasonable efforts to communicate updates and changes to Participants in a timely manner.
Representations and Warranties of Participants.

Participants represent and warrant that:

they have full legal capability, all necessary rights and authority to enter into legally binding contracts and travel on their own;

they have read, understood and accepted these Terms as well as any terms of the Tour Operators, and will comply with all terms, requirements, and responsibilities outlined therein;

they are physically capable of participating in the Luminar Adventures and any associated activities, and they do not have any medical conditions that would endanger themselves or others during the Luminar Adventures;

they will follow all safety instructions provided by us as well as relevant authorities, and that they will apply reasonable caution to their behavior during the Luminar Adventures.
Disclaimer of Warranty

To the maximum extent permitted by applicable law, we disclaim all warranties, whether express or implied, regarding the Luminar Adventures, including but not limited to:

Implied Warranties: We make no implied warranties or representations concerning the quality, safety, or fitness for a particular purpose of the Luminar Adventures. All such implied warranties are expressly disclaimed.

Accuracy and Reliability: We do not warrant that the Luminar Adventures, including lectures, workshops, or any other content, will be accurate, reliable, or error-free. Participants are responsible for assessing the accuracy and reliability of any educational content provided.

Assumption of Risk: Participants acknowledge that participation in Luminar Adventures involves inherent risks and that the Services are provided "as is." Participants assume all risks associated with the use of the Services and any content obtained through them.

No Liability for Interruptions: We do not warrant that the Luminar Adventures will be uninterrupted, secure, or error-free. We will not be responsible for any interruption, suspension, or termination of the Services.
Governing Law and Jurisdiction.

These Terms are governed by and construed in accordance with the laws of the State of New York as such laws apply to contracts performed within New York by its residents. The UN Convention for Contracts for the International Sale of Goods (Vienna Convention) shall not apply.

The Participants and us agree that any dispute arising under these Terms will be resolved exclusively through the state or federal courts located in New York County, New York, and both we and the Participants irrevocably consent to the exercise of jurisdiction by said courts over them.
Changes and Additions

We reserve the right, in our sole discretion, to amend these Terms from time to time by posting an updated version on our website, provided that disputes arising hereunder will be resolved in accordance with the terms of the Terms in effect at the time the dispute arose.

For the Participants that purchased the upcoming Luminar Adventures, the changes to the Terms will be effective after 10 business days from an email notification of the changes, or upon any of your actions that affirm your participation in the Luminar Adventures.

If you do not accept amendments made to the Terms, you must cancel your participation within the abovementioned 10 business days period, in which case you will be refunded the full amount paid by you for the Luminar Adventures.

If there is a conflict between a previous and the most current version of these Terms, the most current version will prevail.

These Terms may be at any time supplemented by any additional terms applicable to the specific Luminar Adventure to be published on our website separately, as well as by any information on the specific Luminar Adventure website page. Any terms applicable to the specific Luminar Adventure prevail over these Terms.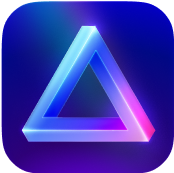 Advanced yet easy-to-use photo editor
view plans