Sometimes, it can be easy to look the other way when disaster strikes, but not this time...

Often times we're "heads down" in product development and other business activities, especially when we're on the verge of shipping new products to the market. It can be easy to look the other way when disaster strikes, but not this time.
The hurricane season has arrived to the southern United States and the many island nations of the Caribbean, and it's shaping up to be one of the deadliest in generations. First, Hurricane Harvey delivered devastation to southeast Texas and Louisiana, with Houston bearing the brunt of the damage and flooding.
As you read this, the second major storm, Hurricane Irma, is pounding the Florida Keys and the West coast of the state with tremendous winds, rain and surge. This, after leveling much of the Caribbean - Barbuda, British Virgin Islands, Puerto Rico, Turks & Caicos, the Bahamas and more. Hurricane Jose is right behind.

We have friends and partners in Tampa (Florida), Houston (Texas) and other areas affected by hurricanes. There are thousands of people who have no relation to Skylum, but still need as much support as possible. As a global team, we quickly decided to do what we can to help.
For the entire month of September, we'll donate $5 from every sale of the Aurora HDR to Hurricane Relief efforts. We'll do this on 9/22 and on 9/30 to ensure monies are put into action as fast as possible.
The donations will be distributed to the Red Cross, regional rebuilding organizations, Food Banks in impacted communities and other charities. We will provide an exact list in the future blog posts.
We thank all our customers in advance for your support & contribution. We also invite other photo companies to join this effort. And to those in the affected regions, from our family to yours, our thoughts are with you now and in the days ahead.
Stay safe.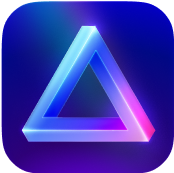 Advanced yet easy-to-use photo editor
view plans