Do you want to become an amazing photographer with a creative vision? Have you long dreamed of getting a lot of likes and enthusiastic feedback from your images on social networks? Or do you need to emphasize the advantages of a commercial product so that consumers flock to it like bees to honey?
Then it is not enough just taking pictures. You have to follow the current photography trends. They'll help you achieve the desired effect and keep up with the competitors. Let's consider the best of them, which will be a fresh breath of inspiration for you and attract the attention of the audience.
What is the Photo Trend and What is It Needed for?
Taking images is just a hobby or job for many photographers. But actually, it is more. It's exciting art, in which you show people real life with all its facets, moods, and moments through the digital or paper world. And herewith get the freedom of expression and the ability to reflect those thoughts that you cannot express with your mouth.
It's worth saying that the photography industry isn't what it used to be. With the development of DSLRs, powerful cameras on smartphones, and new techniques, such a concept as trends in photography began to appear more and more often in it. What is it?
Let's imagine a fashion catwalk with slender models in clothes that reflect the latest trends in color, fabric, style, and other details. They change every year, demonstrating something new or an echo of vintage with fresh notes. In the photography industry trends are changing at the same pace, offering photographers interesting solutions to take creative images. Why is it so important to follow them? Now we'll tell you everything in detail.
Trends in photos influence the character and style of pictures, bringing them individual notes and changing their vision in the eyes of viewers. And it doesn't matter what genre they are: portrait, landscape, commercial, or lifestyle. It is they that influence the sales of products and hit exactly the desires of customers. So, if you'll know them and use them in practice along with the introduction of your original ideas, you overtake competitors and achieve your goals.
Current Trends in Photography: What to Try in 2023?
What main trends should we be aware of in 2023? You can save in your creative ideas casket those that were popular during 2022:
moving away from pastel tones in favor of juicy colors;

minimalism;

diversity;

retro;

others.
Let's plunge into the world of photographic trends and catch the wave of inspiration and creativity!
1. Drone Photography: Amazing Frames from a Bird's Eye View
For several years now, aerial photography has been growing quite popular. Although until recently it was possible to see the area from a bird's eye view only either with Google Maps or through the plane window when it was taking off.
Now, shooting from high become more available with the help of drones. You can afford a good "bird" for half the price of a smartphone. But before you buy this smart gadget and go on a photo adventure with it, study the rules and regulations on the use of drones in your or another country where you plan to shoot. If you want to capture private property, you may need permission from its owner. Some countries require registration and sometimes even a license. And keep in mind that there are territories over which it is forbidden to fly at all.
Why is aerial shooting so rapidly extending around the world? It gives photographers more freedom and flexibility. You can get where it is almost impossible to go along with a backpack behind your shoulders with the help of the drone. This popular technique where you shoot straight down without a horizon allows you to create fresh and amazing compositions, capturing roads, wavy rivers in the jungle, waterfalls, mountains, city skyscrapers, and even newlyweds during a wedding shot.
2. Solo Outdoor Shoots are Like a Breath of Fresh Air
This is not a new trend in photography. It has been popular since the beginning of the COVID-19 pandemic. Isolation at home, communication through ZOOM, as well as devouring time with social networks and the digital world forced us to be more appreciative of fresh air and wildlife.
As stock photography shows, more and more people are going on solo adventures by the trailer, bicycle, or on foot to recharge and get incredible photos in the most remote corners of our planet. And really, outdoor photos are a nice way to convey the beauty of pristine nature, calm, and peace which is so lacking in the chaos of the hectic world.
3. Social and Ecology Photography
Such themes as human rights, ethnicity, humanitarian crisis, poverty, mass extinction, and environmental catastrophe have been increasingly revealed over the past decade. So, now it is a real photography trend when most photographers take cameras in their hands and capture all related to global changes and harm. They do it with one goal – to draw humanity's attention to these problems, as well as change consciousness, directing it in the right direction.
You can also join this socially useful case. Do you notice protests on the streets of your city where participants with placards in their hands raise the topic of the protection of homeless animals, sexual equality, poverty, or other issues? Safely go there and unobtrusively capture realistically depicted emotions of people. If you have the ability, you can shoot such new trends as plastic bags underwater, glacier melting, drought in Africa, or forest fires in Australia.
4. Authenticity in Photos
In the digital age, people are a bit tired of staging shots, filters, retouching, and Adobe Photoshop post-processing which there are at every step. They strive to see life as realistic, that is, as it is in all its manifestations and colors. That's why authentic photography is so gaining momentum now.
The trend for realism has been on the wave of popularity for several years. Photo content with natural lighting, less editing, and the absence of staged scenes on social networks or company websites help consumers interact with product design and decide which brand they like.
It is this trend in photography that tells a visually compelling story. And you practically don't need to do anything for this! Just go outside and experiment! Capture passers-by who are hurrying in everyday life or students who are listening to music in their headphones and drinking coffee. Catch sincere emotions, smiles, and gestures. Don't be afraid to show freckles, birthmarks, and wrinkles. Even in wedding portraiture and other photography with newlyweds, this trend looks relaxed and reminds more documentary aesthetic with unique and spontaneous notes.
5. Vertical Photography – Popular Trend of Social Networks
Photos with vertical orientation are always associated with portraits. But with the active use of social networks, they became new trends in photography. It is due to the fact that about 75% of total internet traffic comes from smartphones, so you see content on a vertical screen.
Another reason for appearing this trend is the popularity of mobile photography. Every smartphone or iPhone takes pictures in a vertical orientation by default. In addition, these photos are displayed on a larger scale. And they are more comfortable viewed on the screen of a mobile device, than images with horizontal orientation. The only thing before shooting to think about composition is to not lose the aesthetic attractiveness of pictures when cropping, which occurs when uploading them to social networks.
6. Product Photography
With the growing popularity of social networks, the need for product pictures has increased too. It is the cosmetics, decorative candles, clothes, handmade bags, and other products shot in the studio or outdoors under careful lighting and from different angles with a professional DSLR camera that best reflects the brand and needs of customers.
7. Animals in the Frame
Pets and wildlife animals melt the heart and cause positive emotions. That's why photos with them stay on top of popularity. Just imagine a squirrel with a nut in its paws, a raccoon with an interesting look, a pair of French bulldogs in the hands of newlyweds, or a small girl hugging a rabbit. It is so sweet, right?
So, you also be on the wave of this photography trend, and a lot of likes and enthusiastic comments on social networks will be guaranteed. You can discover fascinating ideas among the shoots of world-renowned photographer and Skylum partner Kevin Dooley.
8. Play With Smartphone to Get the Best Content
Previously, street and other photography from smartphones were not taken seriously because of pixel visibility and graininess. But now they are powerful tools that can even compete with entry-level DSLRs. Why? Every year, manufacturers improve the cameras of mobile gadgets, adding 3 or 4 lenses, different configures, filters, and accessories. It allows taking photos like in magazines and shooting 4k videos with studio-quality sound.
One more reason why images in smartphones are trending photography is that there are a lot of camera apps for the basics of AI. They help you to work with any genre:
portrait;

architecture;

landscape;

fashion, and so on.
So, having in your pocket smartphone of the latest model, you can create photos with professional notes "at the moment" anywhere and anytime.
9. Self-Portraits: Express Yourself
While social networks are flooded with selfies in the mirror, we have forgotten about the portrait as the best way to express ourselves. So, why not move away from the hackneyed template and resurrect this genre? But in a new interpretation – self-portrait when you reflect your sincere emotions, deep look, and thoughts through the frontal camera, set on a tripod. This current trend in portrait photography helps you to see love for yourself with other eyes and opens new facets of your personality.
10. Still Life
Such a genre as still life has existed for many years, but it continues to gain momentum. After all, it allows photographers to get amazing photos for online stores, company websites, and photo stocks. At the same time, it gives the opportunity to discover talents and artistic potential.
Modern still life is endowed with real magic because it easily breathes life into ordinary things from everyday life. All you need to implement this trend in pictures is to think over the composition and prepare everything you need for photography: main shoot items, a table, or black background, and natural light from a window or LED panel. The elements can be simple elements that surround you: food, aroma candles, books, handmade toys, etc. Put them on the surface carefully or chaotically. And then play with the composition or different angles.
The most advantageous option to maximize the reflection of your brand or product is the angle at which the scene is viewed as if you are looking down on it.
11. Minimalism: Less is More
Such aesthetic style as minimalism doesn't lose its popularity. This trend is found almost anywhere: in the interior, clothing, makeup, manicure, and, of course, photography. At first glare, minimalistic images seem stark and bare. But by removing unnecessary, reducing the influence of filters and noise, as well as making minimal staging compositions you'll achieve the WOW effect where the main role is played by one or another object. Such new photography trends caught on in portrait, fashion, landscape, and street photography.
12. Neon Reflections in Urban Jungle
Do you want your photos turned into real masterpieces? Fill them with cyberpunk aesthetics, where neon elements play a leading role. It best reflects the rapid development of science and technology in a futuristic environment.
Try to show glossy reflections of rainy streets, neon advertising signboards, neon backgrounds, or portraits with luminosity notes. You can also find inspiration in the work taken by the artist Aishy, where she demonstrated the night urban jungle of Tokyo.
13. Film Photography and Cinemagraphs
There is one phrase: "Everything new is well-forgotten old". It suggests that old-fashioned trends are coming back. This relates not only to clothes but also to the photo industry. Going back to film cameras is one great example of this. Professionals and enthusiasts are interested in film photography for several reasons:
You cannot check your results immediately after shooting. You'll see them in the future after film development. Therefore, it encourages you to improve your technical and creative skills. After all, no one wants to spoil the film with many test shots and mistakes in the scene.

Film photos have more resolution than some images from digital cameras.

You feel the tactile sensations of the film and printed photos.

Awakening the sense of nostalgia.
Cinemagraphs is one more trend that is the opposite of film photography because it's associated with modern technology. Its trick is that static photos acquire a certain movement. What can it be? Take, for example, a moving waterfall in a national park or a raging river in an urban jungle. You can achieve this effect with the help of today's DSLR or mirrorless camera, which can even record 4K video.
Cinematography usually has plenty of depth and balance, as well as stored in GIF format, which can be easily incorporated into various digital projects.
14. Tandem of Reality and Art
Recently, the art movement has become important. Artists are increasingly painting murals and graffiti on the walls of buildings with a certain meaning. This also attracts the attention of photographers. They not only capture art objects in rich colors and with great depth, but also add a connection with the real world, that is a person. It can be, for example, hands holding a cheeseburger depicted against an artistic background or a beautiful blonde woman who stands close to the wings painted on the wall and depicts an angel. Such things gave rise to new trendy photography – the combination of reality with art. It is often found in social networks.
15. Age Diversity: Include all Ages in Your Photos
Previously the photos typically featured youth, but now you can see people of all ages. More and more old generations are the focus of photographers. The emphasis on wrinkles still remains, but the perception of aging in these photos is somewhat different. Grandparents of any race look elegant, have a good income, lead an active lifestyle, and communicate with people of different ages. This is how photographers see them in the conditions of modern life, which is full dynamics.
Also, it's a very interesting thing, when old and young people are involved in the photo. Thus, photographers demonstrate the so-called arc of life. One more amazing trending photo trend in social networks is when in one image two photos are mounted: one from childhood or youth, and the other in old age, to great show changes that have taken place over the decades.
16. Welcome Back, Silhouettes!
Silhouettes are one more trend from the past that is popular again. They are so hard to give up! After all, a dark subject against a light background beckons with the striking of this contrast and the ability to focus on the main scene, leaving the people in an inconspicuous shadow.
You can create silhouettes naturally, using the evening sun. But if you are going to shoot in the afternoon or at other unfavorable times, don't worry! You can adjust contrast and brightness in the stage of post-production with the help of modern photo editors.
If you feel a lack of inspiration, you can get it by watching shots of famous photo artists. In particular, pay attention to "Behind the Gare Saint-Lazare" (1932) by Henry Cartier-Bresson and black-and-white images with silhouettes against a foggy background of the Pacific Northwest by Nicolas Bouvier.
17. Nostalgia: Retro with a Touch of Modernity
Retro style returns to the world of photography, along with silhouettes and film photos. More and more people are inspired by the shots of the 1960s, 1970s, and 1990s. And then they adjust black and white gamma or sepia, as well as deliberately add graininess, light spots, and frames to make it seem as if the photo was taken on outdated film. This is what evokes a feeling of long-forgotten melancholy. And the combination of vintage and modern notes gives rise to the development of a new trend that is popular in social networks.
18. HDR Photography: Give Natural Effects
HDR Photography is a trend that has taken root among photographers and active users of social networks. Why is it so popular? The main reason is a display of greater brightness which makes the image seem so real as if we are looking at the main objects or landscapes with our own eyes and not through the camera lens or smartphone screen.
19. Add Smoke Bombs to Create Surreal Effects
Experimental photography is actively gaining momentum. After all, it allows seeing on taking pictures with an unconventional view. Using of smoke bombs in the frame is a striking example of this technique. These pyrotechnic gizmos, releasing colored smoke, give a touch of surrealism to photos by creating ethereal and dreamy notes. That's why photographers actively use them in conceptual and portrait genres.
Important to know: since a smoke bomb is a flammable item, shoot only outdoors. And to get a WOW effect, go to such a photo shoot in calm weather.
20. 360 photography – The Trend of Virtual Reality
360 photography can become one of the tops of your visual treasure. In the era of virtual reality development, this trend become more and more popular. The reason for this is hype is obvious: the 360° view of the image makes you feel as if you're walking around the room or stage. That's why such a trend is actively used for shooting real estate, products, nature, and city landscapes.
To Sum Up
Trends in photography are developing along with the emergence of new technologies. We have compiled a list of the top 20 of them. Save it for yourself to know what touches people the most now. Catch inspiration from these trends, but don't forget to add your own twist to best unleash your creativity.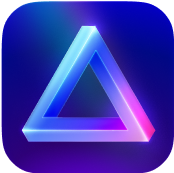 Advanced yet easy-to-use photo editor
view plans