Having changed its original role, the pano mode in the camera is being used more and more often. This type of photography is now an art form. It is best suited for landscape photography when details in the foreground are not so important.
Nowadays, panoramic photography is used in many different fields. For example, can be used as one of the tools for selling real estate or land. Also, this technique is great for obtaining overview images of any businesses or settlements. It can be a hobby as well as a job. And during your professional activities, you may need to take a lot of shots. In today's article, I'll tell you a few panorama photography tricks. You can try one of them or use all of them at once!

And the best way to efficiently improve such files is to use stacking photography software. Also, you will need photo organization. Don't forget about editing that will make your pics into true masterpieces! I can recommend a great app Luminar Neo. Even the most inexperienced beginner will be able to use this online photo editor to its full potential thanks to the built-in AI tools. The software also provides many opportunities for manual post-processing.
The Power of Panoramic Photography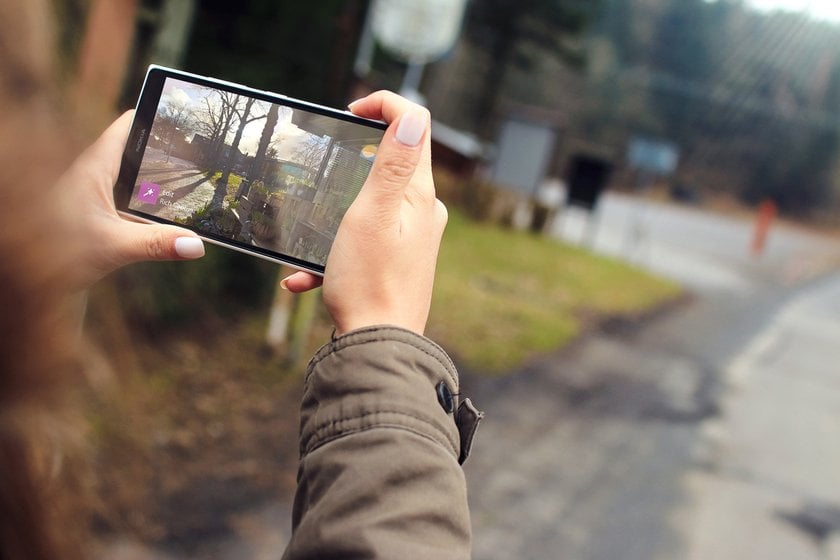 You should start with what a panoramic view is. We assume that most people already know this, but for those who are new to photography, a panoramic picture is an image where the aspect ratio is larger than usual. However, the standard rules apply to such photos. They need a foreground and middle ground, as well as a background. They still have to have a subject, and they have to follow the rules of composition. To improve such pictures, you need a great photo editor for a desktop.
Well, we've got the definition figured out, now let's move on to the easiest panorama camera tricks!
Approach 1 – Wide-Angle Lens Techniques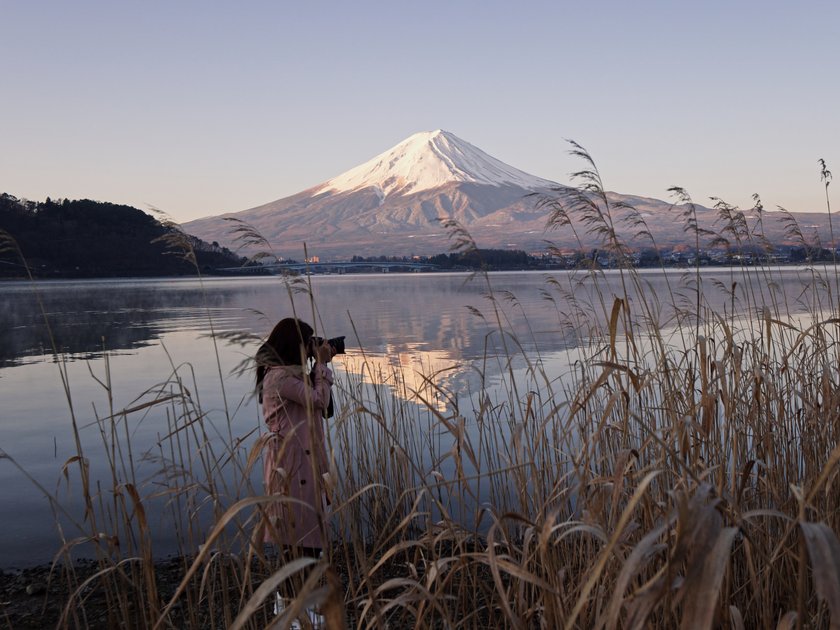 A lack of viewing angle is a problem familiar to every photographer. A simple life situation: during a tour, you get into a beautiful but cramped temple and want to capture all of its decorations, all of its interior. You can not go far enough to get a general plan, because the walls of the building will interfere, and you only have a "fifty" lens... What to do? Shoot a panorama and stitch photos together! That way you can get many times more angles.
Of course, you can't always use panorama photography instead of a wide-angle lens. If there is a lot of movement in the frame, or if you are moving (riding a train, for example), you simply won't be able to stitch the panorama together – the position of the objects in the picture will be completely out of sync with the frame. There is always the possibility to add and improve even the best photo with the help of an AI photo editor. There are a few more panorama photo tricks ahead of you.
Approach 2 – Multiple Image Stitching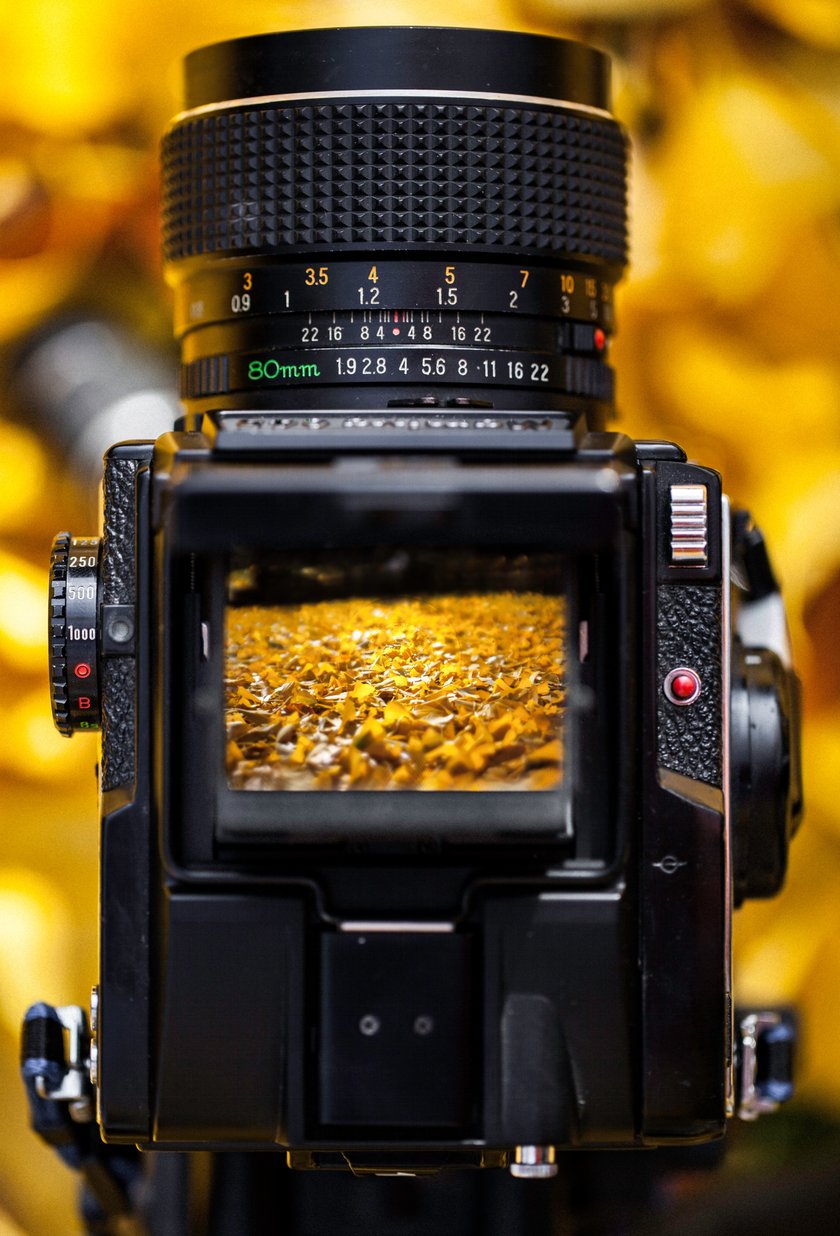 To avoid this, make sure that there are no objects in the foreground. For the same reason, you should not shoot at long focal lengths. Of course, you should not switch the focal length while shooting. If you need to stitch some pics, use panorama stitching software. Next, we will describe some more panorama photography ideas and techniques.
Approach 3 – Vertical Panoramas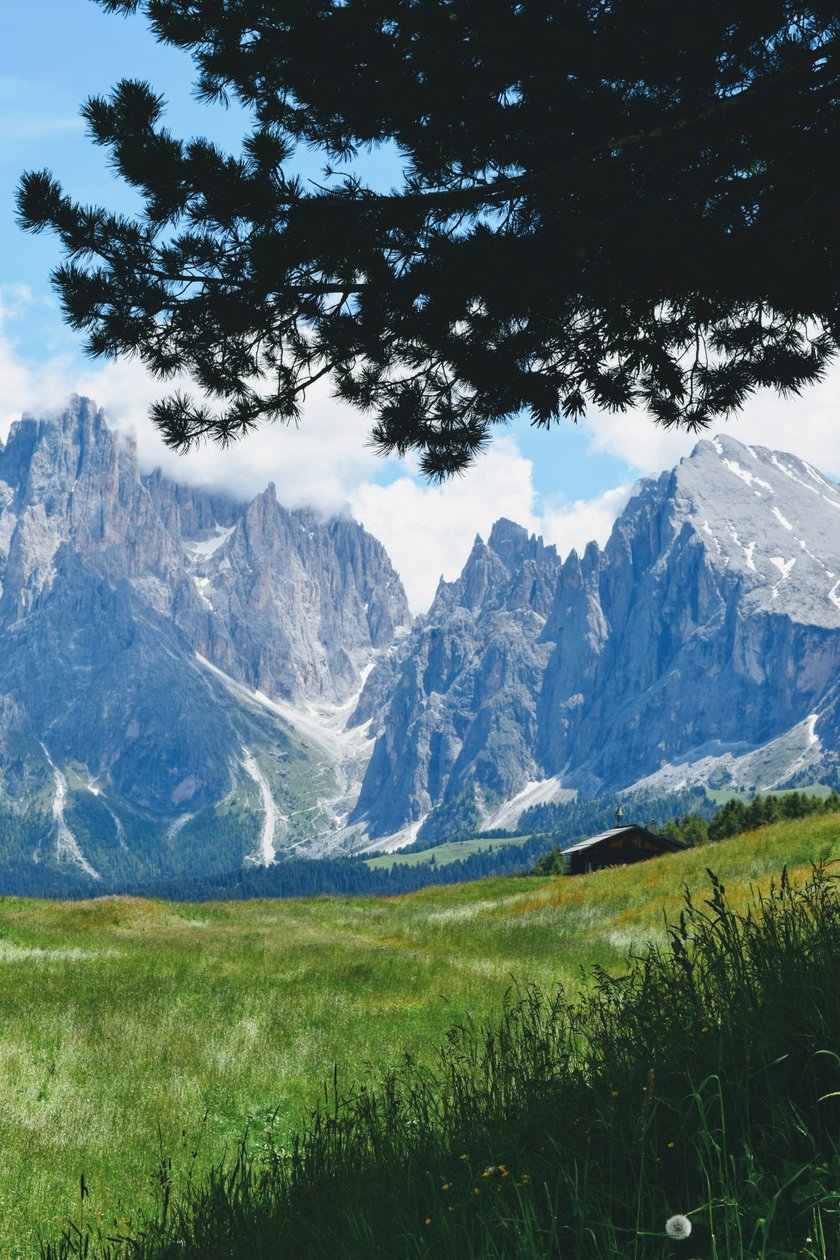 This is just another panorama technique for any skilled photographer. Vertical photos are often ignored. All of the principles described above apply to vertical photos just as much as those that are arranged horizontally. Experiment with buildings or waterfalls, and then start looking for other verticals to shoot.
You don't need a fancy, expensive camera to create good panoramic images, just a little understanding of how to do it and practice. Next, we can talk about how to take panoramic photos with DSLR.
Approach 4 – HDR Panoramas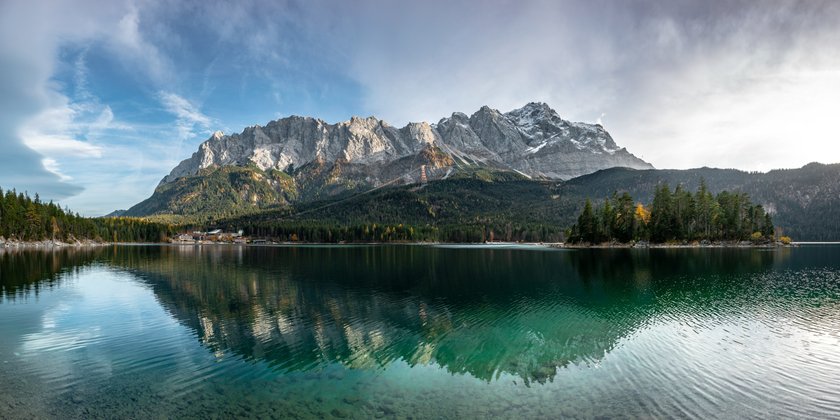 Multiple times we have noticed that when we take a picture of something with either a cell phone or a camera on a bright sunny day, the sky in that picture turns into a fully lit beach, while the other part of the image is perfectly fine. It turns out that an image with an expanded dynamic range does not look good in all situations.
Determining whether to do classic or HDR is easy enough. To do so, you can take a test shot in normal mode. If the live shot looks great, but in your photo shot, the shadows go black and the lights are overexposed, it's worth taking an HDR picture. You can get lots of panorama photo ideas online so you don't have to be too conventional.
Conclusion
Shooting panoramas may seem like a lot of work. But with experience, when difficulties are less important, you will be able to appreciate the advantages of funny panorama tricks: some advantages in the composition of the frame, the possibility of printing in large format or creating from one panorama a series of regular format images, which can look very bright. Here's a quick summary of what makes a good panoramic image:
No objects in the foreground;

The focal length is not too long and does not change;

The calm weather and the time of day are not sunrise or sunset;

A really worthwhile view.
It's up to you to decide if it's worth spending extra money on special equipment to take panorama pics. My panorama ideas will help you get the basics, even with an inexpensive camera or smartphone. With the new software, you're not limited to just one pass from left to right to capture the frame you want, so don't be afraid to make more than one. Start with a left-to-right (or top-to-bottom) pass, and then move up or down to capture more detail and make another one.
Now you have enough information to answer the question "How to take funny panoramic photos" yourself. All you have to do is get out of the house and go create your own masterpieces.
FAQ
What Equipment Do I Need to Capture Panoramic Photos?
You definitely need a camera and a tripod. Choose panorama mode in the camera. It is preferable to shoot in RAW format. In this way, the photographer will have more opportunities to correct the frame in further processing. It is better to use automatic exposure bracketing. You can find this feature even in budget models. It allows you to take several photos at different exposures.
What Are Some Common Mistakes to Avoid in Panoramic Photography?
When you have more or less understood how to click panorama photos, you are still not immune to mistakes until you get your own experience. Try to avoid movement, as objects will not line up. Also, avoid auto mode, as exposure settings may change when taking pictures.
How Can I Handle Exposure Differences in Panoramic Shots?
Regardless of the brightness of the parts of the image, they must all be consistent with each other. My advice is not to shoot automatically, but to choose the manual mode. That way you can get the perfect exposure. It is one of the best pano photo tricks.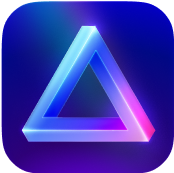 Advanced yet easy-to-use photo editor
view plans