If you are a fan of HDR images, it's important to use right HDR software to work with. Find out how you can create beautiful HDR effects fast and effective.
Photo editing has come a long way in recent years. It is easier than ever to tweak the image you take, without having them turn into a complete mess. Tools like Adobe Photoshop have made it extremely simple to fix the aspects that might make an otherwise good photo completely unusable.
This advancement in more natural-looking post processing techniques has also made it fairly easy to fake effects like HDR in your images. HDR images are usually made by merging two or more photos of the same thing, at different exposure levels, together to get a more balanced result. However, many people are just not comfortable with shooting multiple bracketed photos of the same thing and then having to organize them in a dedicated HDR processing program later. Luckily, there are some very good photo editors that can help you achieve the HDR look in your photos without having to take multiple exposures.
Aurora HDR
Aurora HDR is a fully capable, standalone program that Mac users can enjoy for now. It is one of the most highly acclaimed HDR image processors out there, and for good reason. You can bring in multiple files and merge them into HDR images with a lot of options to tweak them just the way you want. But Aurora HDR also brings the ability to put some very believable HDR effects on single files. The results you get from the program are some of the most natural you can have, especially when talking about singular images going through the fake HDR effects.
Adobe Photoshop
We did mention before that Adobe Photoshop had made life easier to beginner photographers, and one of the ways it does this is by allowing users to simulate an HDR effect in their photos. Simply open up your photo in Photoshop, navigate to Image - Adjustments - HDR Toning, and you will see a plethora of options open up that you can play around with till you get the desired effect. The biggest reason to use Photoshop for such a purpose is its sheer versatility. You can make your image look as HDR as you want, and then take it even further by using the various editing tools at your disposal within the same program.
Pixlr Online
If you are looking for a quick way to use the HDR effect on some of your photos, you can also take help from pixlr.com. While the company does have its own standalone apps, the online solution that Pixlr brings is a very good way to make your photos look like HDR images if you are short on time and don't have a full image editor installed on your computer. Simply load your image into the website, go to Filter - Mimic HDR and your job is done. The quality that you get from Pixlr is not as good as with Photoshop or Aurora HDR, but if you are short of time and don't have anything installed on your system, it becomes a very viable solution.
The best way to make those excellent HDR images is, of course, to do it the right way. But if, for some reason you cannot take multiple images to blend together later on, then these are some very good ways to make your images look more 'HDR' than they are.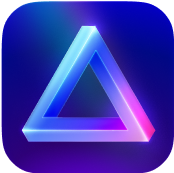 Advanced yet easy-to-use photo editor
view plans