Hello everyone! Today we will speak and describe different opportunities how and where we can implement ideas for a sibling photo shoot.
Who could be closer than a person who grew up together with you? It doesn't matter what your age difference is. Certainly, the smaller he or she is, the wider the commonality of interests; the bigger is, the more serious the generational difference is. One thing is certain - this is the closest and dearest person to you. Over the years, life can drive you to different sides of the world, to scatter you around the world. But the link that your parents endowed you with will last through years and distances. You will always be important and need each other because no matter what you always will have a unique relationship. Okay, let's move on to sibling photoshoot ideas! I hope they give you inspiration.
10 Ideas for a sibling photo shoot
Here are some ideas from which you are sure to choose the ones that are right for you. Most photo shoots are for two people, but it is often the case that not only siblings are involved, but also cousins and more distant relatives. Depending on the time of year, you can choose to shoot in a pavilion or outdoors. In this article, we will tell you about funny brother and sister photoshoot ideas.
So, here we go!!!
1. The siblings' family photo session
Perfect pictures in your home interior will keep the memory of your home. Reproduce everything you did together. The poses will guide you through the memories.
In the kitchen. Cooking pancakes, cakes, and any other dishes. Laughing sisters with their hands and noses in the flour. While you fool around, the photographer captures the whole story. Variation: drinking tea, cups in hand, a stack of cooked pancakes, or a vase of baked pies in front of them.

With books. One of the most popular brothers and sisters' photo ideas are lying on the carpet with their fists against their cheeks and reading their books. Variation: back-to-back, snuggling, leaning on each other. You can add a bitten apple to your hand.

A photo album. They look at the family album together, pointing at the pictures as if to ask: "Do you remember?".

With the parents. The most touching part and sweet photo. It can be a feast, talking on the sofa, parents looking out the window with the children outside, looking around, holding their hands, and waving to them.
2. Remembering your childhood
Children's memories are the most enduring and joyful. You can recreate them in a playful way.
With toys. There are bound to be some memorable toys that have survived to this day. There are two sisters in the picture - the older one gives the younger one a doll. Optionally, the younger one takes away a toy from the older one or vice versa.

Evening gatherings. Both sit on a bed in pajamas, hugging pillows and chatting excitedly. Option: one whispers something in the other's ear, sharing a secret. Emotion: The one who is listening puts a finger to her lips, promising not to say anything, or covers her mouth with her hand in surprise.

Pillow fight. The same pajamas on the bed fool around by throwing pillows. Variation: jumping on the bed, using tickles or piggyback rides.

Sleep. The eldest puts the youngest to bed, carefully adjusting the blanket for the sleeper.

Board games. Sibling poses for photos - both sit on the rug or at the table and play some board games looking away from the camera. Option: drawing in sketchbooks or on easels, peeking at each other.
Place: A house, a swimming pool, a cabin in the countryside, a playground, a circus. In short, any space with which childhood memories or associations are associated.
3. "Continuation" of old photos
Recently, it has become unusually popular to reproduce children's photos with visibly grown-up characters. Former children wear similar clothes to those in the old photos and assume the same poses. The juxtaposition of photographs is bound to cause an explosion of positive emotions among the portrait participants and all those involved. Anyway, it's the best ground for creating children's, teenage sibling photo ideas.
4. Emphasis on differences
If the adult siblings are similar, the means of highlighting can be contrasting:
white - black (brunette - blonde);

"good" - "evil" (costumes);

serious-humorous (emotions);

big-little (perspective photography).
The sibling`s photo poses can be chosen according to the chosen concept.
5. Holiday photo set
The most popular holiday for sibling photoshoots ideas is using a New Year's theme. Here the poses next to the dressed-up Christmas tree are endless. This includes handing over gifts, expressing joyful emotions, talking with a glass of champagne, presenting holiday cards, and eating caviar sandwiches together – plenty of special moments which you can enjoy with the rest of your family and get your shots.
There are a few more ideas:
Wedding. One of the sisters is the bride (roles may vary). Not only photos but also videos can be used.

Birthday party. Sweet moments literally - cake, candles, gifts, contests.

Carnival. It is advisable to choose matching outfits. Costumes and ideas can be picked up in the costume shop of any theatre.

Filming in a reportage style. Just act like you always do - relax, have fun, and celebrate. Or follow a pre-designed script. And afterward, get the perfect shots.
6. Sibling's photo shoot in the studio
The variety of themes for the pavilion photo session depends solely on the photographer's imagination or the sisters/brothers themselves. Have a brainstorming session together and write down all suggestions. Original ideas are sure to emerge in the process of discussion. After that, a script is drawn up where the theme, decor, and poses are prescribed.
The options for sibling's picture ideas are countless:
Historical reenactments. These can be interiors from any era, from the ancient world to the modern military. For example, the hold of a pirate ship, the temple of Hellas or a disco from the 80s, a prehistoric man's cave, or a Great Depression-era butcher shop.

The modern interior of a luxury hotel.

An empty studio with an emphasis on just two siblings. The poses are 'emotions'.

Literary characters. Famous and recognizable characters in their respective interiors. For example, in Captain Nemo's cabin, the three (or two) sisters in The Cherry Orchard.

Cinema. Options: superheroes in appropriate costumes; bandits from the film "Ned Kelly's Gang''. In this case, sibling picture poses will be marvelous and unbelievable.
7. Retro-style photoshoot
A retro-style shoot requires special preparation: a detailed script, and studio decorations containing as much relevant detail as possible. The photo should feature costumes and poses whose ideas can be drawn from albums of the time you are going to reproduce.
For example, the 20s are characterized by simplicity in outfits and make-up. The Chicago style, on the other hand, is all about flamboyance and flamboyance. The '50s are characterized by a revived elegance and femininity where bouffant skirts, corsets, and exquisite accessories are back in fashion. The 80s are all about bright colors and sporty looks.
8. A focus on similarities
Sisters tend to look alike. Sometimes explicitly and sometimes subtly. The photographer's job is to emphasize this. It can be difficult to do this when two or three sisters are attending a photo shoot.
What techniques can be used:
identical poses;

consistency in accessories, clothing, or color;

the same objects in their hands, for example, the same flowers;

wigs, make-up.
9. Portrait photography session
The portrait session takes place in the studio. A make-up artist, stylist, and costume designer are involved in its preparation. This work requires the photographer to be of the highest quality. Here the sisters will have to strictly fulfill all the tasks set by the master: to take fanciful poses and give out the emotions which he demands.
A few options for brother and sister picture ideas are available:
one in full face, the other in profile, covering half of the sister's\brother`s face;

cheek to cheek in different angles;

one sister leads the other who is blindfolded;

back-to-back;

arms and hair intertwined, boundaries lost.
10. Outdoor Photography
Another great idea for those who love urbanity and their hometown in general. For example, it could be a photo shoot on one of the streets of the city: it's always interesting and exciting, but only if you're open enough to such projects and aren't embarrassed by passers-by. This usually isn't a problem for children and they're happy to pose for a photo shoot under the gaze of onlookers, but for teenagers and adults, it can be uncomfortable. Take the siblings' personalities into account and choose the most relaxed and comfortable environment for you.
Sibling photoshoot in nature
Which season should you choose for your photo-worthy shoots? When is the best time to get the super cute shots? There's hardly any right answer to these questions. We all have our own idea of comfort, and it's impossible to give universal advice for one case or another. Still, each season has its own special features which are worth talking about.
Nature photography depends on the time of year. You can stretch the process over twelve months to take photos in the snow, green grass, autumnal abundance, and waking nature.
1. Springtime brother and sister photoshoot ideas
The siblings' photoshoots can take place on the banks of a body of water, in a forest, in a field, or in the countryside.
Spring is perfect for those who don't like hot weather but aren't ready to take any chances and plan to shoot in the cold. Spring is warm enough, the daylight hours are long and it rains, but not as often as autumn. However, even if it does rain, it will still be warm and not prolonged. For reassurance purposes, you should plan ahead, but you are unlikely to be disturbed by inclement weather.
In spring, it's the wind and the chill that you need to be wary of. If you have small children involved, this can be a major disadvantage. You'll need to think carefully about clothing and footwear - so that you can move around comfortably, but you don't have to freeze either.
Bring umbrellas, matching clothes, and shoes for a change. In spring, it's hardly worth going far from the city, especially if children are involved in the shooting.
The photoshoot can take place on the banks of a body of water, in a forest, in a field, or in the countryside.
With the sunset in the background. Two siblings sitting side by side.

The porch of the village house. Sitting on different steps.

The shore. Sitting on the shore, arms around legs.

A field. Trying taking pictures in motion. Sisters are running, holding hands.

Option: dancing.
2. Summer
A family photo shoot in summer is always a win-win option. It's a great time to take photos outdoors so you don't miss out on the bright summer colors. It's a great idea to get out into the countryside - although the city is beautiful in summer, the best photos of siblings will make outside the city.
On the grass. The siblings lie head-to-head in a "headlock". Shot from above. Variant: lying side by side in thick grass, holding hands.

Dandelions. White flower heads blowing on each other. Variant: one blows, and the other squints and laughs.

Flowers. Wreaths of any flowers, bouquets covering half of the face, accent on eyes.

Road. Walking along the dividing strip of tarmac or in the middle of a country road, with their arms around each other.

The forest. Walking with baskets by hand.

A quay. Siblings sitting on the edge, leaning on hands, feet in the water, love looking at each other, talking. In a such way, we can get cute picture poses for siblings.
3. Autumn
In autumn, the images are simply delightful. Bright, saturated colors, magical light, low cloudy skies... Even the rains have a special charm this time of year. The rain is not rare and warm, like in spring, but heavy and cold (especially in late autumn), sometimes falling for days at a time.
Photographs with this large flower have a symbolic meaning. Wreaths of colorful leaves, such as maple leaves, are put on each other's heads. Grapes and other autumn fruits and vegetables. Pictures of them in front of each other will make a perfect pose for the photoshoots.
This is not to say that it is a minus. Rather, it's a reality that has to be taken into consideration. Regardless it can be the unique sibling's photo poses. Thinking through the images for the autumn photo shoot, be sure to plan umbrellas or mackintoshes and think about waterproof shoes. Attention should also be paid to your hair: it must be weatherproof. Makeup is no different: If it gets blurred by the rain, it won't do you any good. Make sure you're comfortable and don't have to be distracted by anything.
4. Winter pictures of siblings
In winter, photo shoots are predominantly held in studios, especially when shooting with children. It is difficult to organize the process in a way that does not risk a child's health. Besides, snow, slush, snowdrifts, and cold are not always comfortable even for adults.
And at the same time, winter, especially New Year's Eve, is a time of joy and wonder. You don't want to miss it.
If you are planning an outdoor photo shoot in winter, think about warm drinks and spare things. It's easier to set up your studio photo shoot, but of course, there's no substitute for real scenery. So the choice is yours.
Playing with snowballs, and making a snowman together.

Standing in ski gear, wearing goggles, and snuggling with each other.

Going downhill.

Winter forest or park. Shaking off snow from branches on each other.
How to prepare yourself for posed photos
The main things to look out for:
Choosing a photographer. Here it's simple - look at the master's portfolio and judge whether or not you like the style.

Choosing an idea. If you already have an idea, great. Tell the photographer about it and he or she will tell you how to go about it. If you don't - that's fine. Then work with your master to come up with a concept that suits you personally and unlocks your potential.

Search for references. A reference is an example of what your photo shoot could look like. Look for things that inspire you: film footage, illustrations from your favorite books, historical periods, etc. Try to give the photographer as much insight into the visuals of your shoot as possible. Pay attention to your references not only to your image but also to the overall composition, color, lighting, and décor. Masters of photography speak the language of the visual, and it will be easier for them to understand you if you show them an example of your idea.
Photo editing in Luminar Neo
Even a great photo will be better after post-processing. I recommend using Luminar Neo, an AI-powered app, which is very easy to use. Tools like Skin AI and Face AI will be very useful when you start implementing sibling portrait ideas. Make stunning photos with your adorable family, and Luminar Neo will help to improve it.
Conclusion
The most important thing in siblings' photography is being natural. A professional photographer can help you with this. The work of all team members involved in the process will give confidence. Competent stylists, costumers, and make-up artists are the keys to success.
The second most important requirement is thorough preparation. If you have great ideas of how and where to do a perfect photoshoot you should discuss them with the photographer before making photoshoots. A detailed script that takes into account all the details and seemingly unimportant details will allow you to get a result that can be enjoyed even after time has passed and keep the memorable moments not only in memory but also it will be a good addition to your family photo book.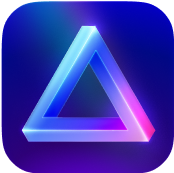 Advanced yet easy-to-use photo editor
view plans