Versatile one-click plugins for Photoshop Elements.
Designed exclusively for Mac users, Skylum's Creative Kit 2016 introduces an entirely new perspective to photography. Equipped with some of the most powerful tools ever to be discovered in the world of photography, the Kit offers a somewhat simplistic 'magical' approach through which any image captured with any type of camera can be transformed into a superb masterpiece, in seconds.
Fortified with 6 stunning four-consecutive-years award winning and highly resourceful applications, the Creative Kit 2016 not only offers ease and flexibility in photo-creativity, it also does so in its pocket friendliness. It indeed provides users with much more than it demands in exchange for its value.
Skylum's CK 2016 award-winning apps comprising of Snapheal, Fx Photo Studio, Intensify, Tonality, Focus and Noiseless are all packaged in a single installation file. The Pro versions are designed to function as either standalone apps or as plug-ins and add-ons to Photoshop elements for Mac users.
Plugins provide additional flexibility, image effect and versatility that were otherwise unavailable or unachievable by means of the image application alone. They bond with the host application through which they are executed. Today, there are several millions of free and commercial plugins/add-ons available online. They include the import/export plugins, filter plugins, file format plugins, design plugins, automation plugins and parser plugins among several others.
As we know, for any plugin to be functional, it would require a favorable platform, otherwise known as the 'Plugin host' to operate. A Plugin host is an application that provides the platform for applying or executing any plugin. Photoshop Element is a perfect example of a plugin host. Others include PhotoExpress, Paint Shop Pro, Picture Publisher, PhotoImpact, PhotoBrush, PhotoDeluxe etc.
Among all the plugin hosts, Photoshop Elements is known to be exceptional in the sense that it provides full support to all existing plugin types. Others are known to either exhibit partial compatibility, crash while in use or simply give one kind of issue or the other.
With Skylum's Photoshop Elements' plugins like 'Tonality', 'Snapheal', 'Fx Photo Studio', 'Focus', 'Intensify' and 'Noiseless', you can confidently enhance your photo-creativity skills irrespective of your skill level or professional status. The interfaces are simple and easy to understand; offering over 400 powerful creative tools with in-built social sharing facility and full integration that adds mobility, speed and fun to your photo-creativity.
Every single one of these Photoshop Element add-ons contained in the kit is stunning. You can only imagine how much more 'stunnier' an effect, a combination of these add-ons/plugins would produce.
Let's take a quick sneak pick into how each of these plugins work…
Imagine how already powerful, a tool, the Photoshop Essential already is, comparing to Photoshop alternatives. Professionals, time and time again have attested to the unlimited strength and capability of this app. As powerful as it is however, new users are known to usually be 'at sea' as to how to implement the fantastic tools contained therein.
With the Skylum's 'Intensify' Photoshop Essential plugin for Mac users, you can easily launch 'Intensify' from within your Photoshop and begin to dictate the 'sway' of your pictures in the most remarkable way, in moments; giving you full editing control over every pixel. Now you can unveil the hidden beauties that were once seemingly lost in the picture by taking advantage of the several dozens of fantastic pro presets contained therein. With the 'Intensify' plugin, you no longer need to go through the stress of trying to guess which tool-combo produces the most desirable effect. The 'Intensify' Photoshop Essential add-on not only brings the options to your fingertips, but also make it a lot easier to execute the once complex commands. Consequently resulting in sharper, clearer, more detailed and pro-contrast enhanced photos.
If you're wondering how you can attain photo-healing perfection with Photoshop Essentials, well, the 'Snapheal' Creative Kit plugin for Photoshop Elements takes away all those concerns in a breeze. Described as the world's most advanced image healing tool, attaining image perfection with PSE for Mac users just got easier. The plugin synchronizes its nine intelligent algorithms with Photoshop thus giving you all the control you ever need to tackle any challenge the image throws at you. Thus granting you the ability to repair any type of photo. The 'Snapheal' plugin, otherwise known as the 'Smart Brush', indeed takes away all the imperfections contained in your photos.
No other known Photoshop Element add-on does it like the Fx Photo Studio. The Fx Photo Studio plugin uniquely equips your Photoshop with well over 200 photo effects, filters and frames as well as several thousands of unique creative styles which can be applied singly or combined to achieve your desired result. Some of the effects include Grunge, Vintage, Halftone, Analog, Art, Sketch, Color, Hollywood, and a host of others.
The Focus plugin also known as the 'Pro lens' accomplishes effects which were only possible through the exclusive use of expensive gears. Imagine a truly empowered Photoshop Essential app that seamlessly accomplishes, in seconds, much more than you have imagined, at the simple click of your mouse. Indifferent of your professional skill level, this Photoshop Essential add-on enables you to accomplish portrait and photo enhancements of varying categories.
Fancy the stunning transformation your photo gets when subjected to the 'magical' touch of the 'Noiseless' plugin for Photoshop Essentials. Just as the name implies, 'Noiseless' equips your Photoshop to effortlessly eliminate the digital noise contained in your photos. It works on every pixel of your photos; preserving the details and turning your once 'not-so-clear' blur images into crisp, natural looking and clearer ones, in a jiffy.
We all, photography novice and professionals, have in one way or the other, had some kind of an encounter with the 'black and white' photo effects. The 'Tonality' Photoshop plugin Essentials, in plain terms, can be said to be the most advanced 'black and white' photo editor ever to be made available to Mac users. Being the only one of its kind named the "Editor's Choice" by Apple, 'Tonality' indeed stands tall among its peers. It is designed to equip your Photoshop with well over 160 creative presets which can be explored or picked, as desired, in moments. With the 'Tonality' plugin for Photoshop Essentials, your creative possibilities are endless!
It's time to take your photo designs and creativity to the next level. Take advantage of these fully tested and trusted award-winning plugins by Skylum, the Creative Kit 2016.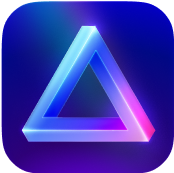 Advanced yet easy-to-use photo editor
view plans