iPhone is a great device for taking snaps, but it is less known that iPhone has great HDR features. Find out how to take HDR photos on your iPhone.
Mobile phone photography has come a long way in recent years, with manufacturers cramming more and more features into their products. Apple has been, without a doubt, one of the top smartphone camera makers for some years now. Ever since the iPhone 6, Apple has really taken the camera technology in their iPhones to another level. New features, combined with excellent camera sensors, have taken iPhone cameras to the top of the list.
One such feature that new iPhones have is built-in HDR support. HDR images come in handy when shooting under tough and variable lighting conditions. An HDR image is made by combining multiple photos under different exposure settings to come up with one image that has a much higher dynamic range than the individual ones.
Editing HDR Images from an iPhone on Mac
Once you have taken the HDR images from your iPhone, or any other camera for that matter, you can bring them into a MacBook for further editing. There are many apps on Apple's store that can help you do this, but let's start with Apple's own Photos app.
Opening an HDR photo in the Photos app will allow you to manually tweak its color, exposure, white balance, and more. However, if you want some more fine-tuned control for your HDR images, you should try one of the many extensions for the Photos app. Skylum is a reliable app maker that has some excellent extensions for Photos that are great for HDR manipulation. Some of these are Tonality, Intensify, and Filters for Photos. These can be made part of the Photos app, so that you can stay within the same app while editing your HDR files.
Third-Party Options are Endless
If you want something other than Apple's Photos, there are many options available to you. Let's take a look at some of these:
Aurora HDR also comes from the house of Skylum. This is an excellent HDR processor that can be bought for $99. Aurora HDR is perfect for HDR-specific photo editing needs. It not only helps create HDR images by manually merging multiple photos, but also gives you the ability to add HDR-like properties to non-HDR images.
If you want to save some money, then go for EasyHDR's Home License for just $39. This is a pretty good alternative to other, more professional-grade, HDR processors and brings many of the same features. Another great thing about this program is that it comes with a free Adobe Lightroom plugin, letting you tweak your HDR files within your RAW processor.
Is there anything that Adobe Photoshop can't do? Not a lot. This is arguably the best and most powerful image editor available today, as far as pixel-level editing is concerned. It can help you create pretty good-looking HDR images that you can edit within the same window. But we can't recommend the software if you are looking for an HDR-specific editor and don't already use it, unless you are using specific Photoshop HDR plugins for this purpose. This is because getting used to Photoshop's controls and interface takes quite some time. If, however, you are already invested in Adobe's products, Photoshop might be all you need for your HDR editing.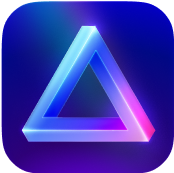 Advanced yet easy-to-use photo editor
view plans