Cameras are now used equally for photography and video. As a rule, they are models with a large sensor and interchangeable optics, with high resolution and certain creative possibilities. What would be a good addition to them? The best SD card, of course!
The camera is usually suitable for pro cards such as SDHC and SDXC. The former are different from the latter in that they are limited to 32 gigabytes inclusive.

When choosing the right memory card, you should look not only at the capacity but also at the right speed indicated on the package in megabytes per second. If you intend to use the memory card for continuous shooting of RAW photos or 4K videos, the speed should not be less than 30 megabytes per second. In our article today, we'll give you some more tips on how to choose the best SD cards for cameras.
Remember that even if you have already made a choice, one card is not enough. You'll need a picture editor to turn your images into masterpieces. We recommend trying Luminar Neo. This great photo editor is essential to a professional's work. The tools, which are based on sophisticated AI technology, do most of the routine work for the user, so this application is not as demanding on the skills of the user. You can also use photo presets to make your pictures unique. In addition to this, you can use the online photo editor version, if for some reason you do not want to download it to your computer.
Finding the Best SD Card: A Guide for Photography Enthusiasts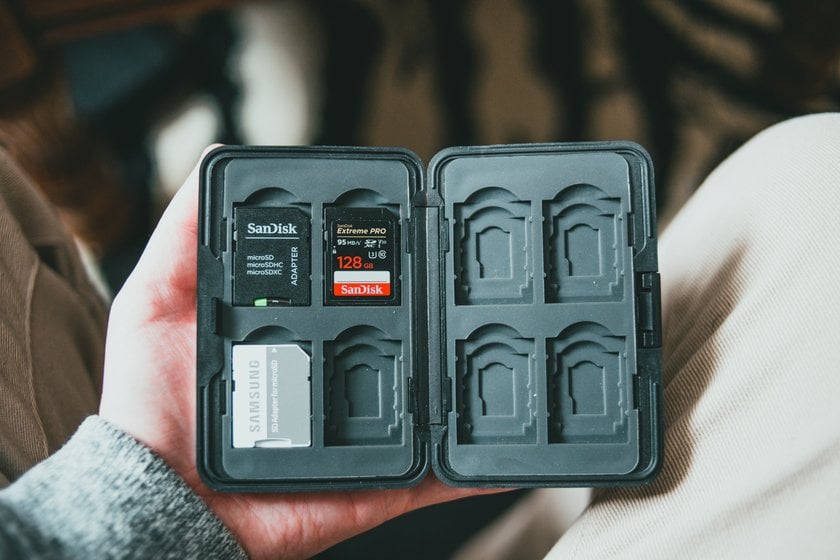 The capacity of the memory card determines how many pictures or minutes of video you can record. Naturally, higher-capacity models cost more. But we live in the age of multi-megapixel digital cameras and the coming era of 4K video. The number of mirror cameras has reached the 50-megapixel milestone, while mirrorless ones are already equipped with 42-megapixel sensors. And even cell phones have an image resolution of more than 40 million pixels! The average number of pixels is 24 million. Canon EOS-1D X Mark II records video at a bitrate of 800 Mbps. One forty-second clip from this camera takes about 5 GB! And the higher the resolution of the photo and video, the more space you need on your flash drive.
The size of the file directly depends on the amount of detail saved in it, i.e. its quality. If you take pictures in the RAW+JPEG format, that might be more than 100 MB per picture! There is now an ultra-high resolution 4K video format, where one minute can be the size of an average amateur photo shoot.
Buying a memory card with less than 16GB makes almost no sense today. If you plan to take a lot of photos and shoot a little video, we recommend the 16GB and 32GB best memory card cameras. In this case, you should not shoot all the material on one device, it is better to split the session into several flash drives. It is not so much about the unreliability of memory cards (they are very reliable), but about the fact that we can lose them. When shooting a video, the size should be chosen so that it is enough for the whole shooting day.
Top Picks: Best SD Cards for Photography in 2023
In this section, we will describe examples of the best SD cards for photography at the moment. If you are interested in professional memory cards for cameras, you must be very passionate about photography. In that case, you may find AI photo editing applications useful. This handy software will be extremely useful for your work because it will save the user from a lot of uncomplicated, but tedious activities.
1. PNY Elite-X Class 10 U3 V30 SDXC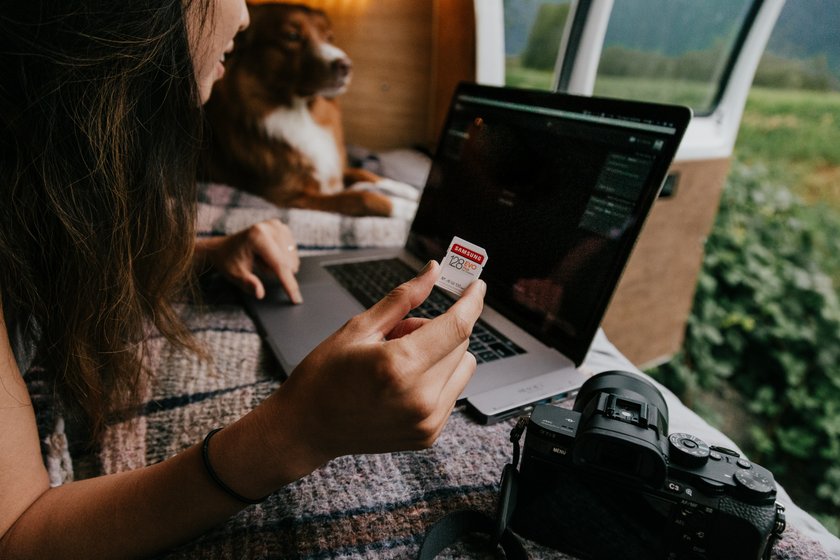 PNY Elite-X is a rugged, budget-friendly SD card that can be used to record 4K video. It has a minimum write speed of 30 MB/s and read speeds of up to 100 MB/s. While the specs are more than decent and suitable for mid-range DSLR cameras and camcorders, the drawback is that this card is only available in 64GB and 128GB capacities.
This unpretentious model is one of the best SD cards for cameras available. The most outstanding feature of the Extreme PRO SDXC is a fast read and write speed of up to 90 MB/s.
2. SanDisk Extreme PRO CompactFlash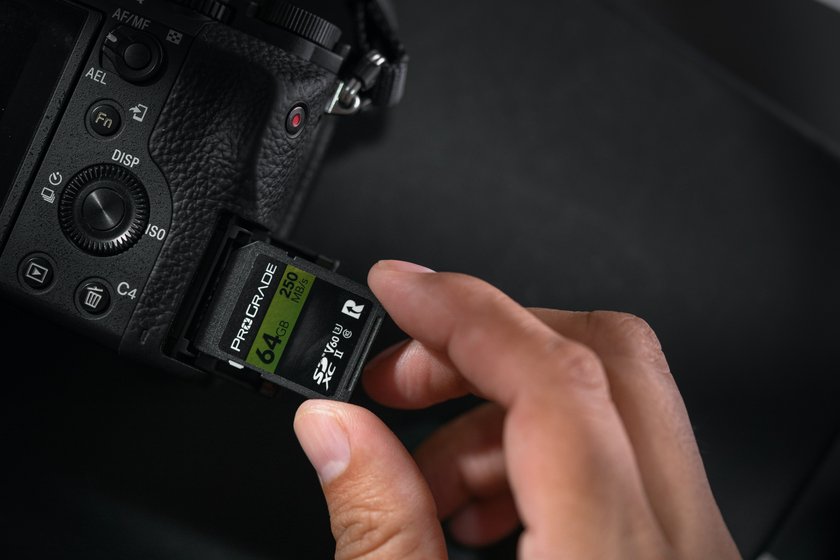 If you're looking for a high-quality, high-end compact flash device for your camera, check out the SanDisk Extreme PRO.
The card has a minimum write speed of 65 MB/s, which should provide continuous recording of high-quality 4K video.

Read speeds can reach 160 MB/s, which is the maximum for the UDMA 7 standard supported by this card.

Finally, the model comes with a lifetime warranty, which is always a plus.
Sandisk Extreme PRO is the best memory card for cameras in case of speed, designed for professional photography and video. There are two lines: 90 megabytes per second (UHS-I U3 format) and 260 m/s (UHS-II U3 format). Depending on your camera's video bit rate, you will need to select a model from one or the other line. Comparable to the performance and specifications of SanDisk's Extreme, this is one of the fastest on the market.
Users who are interested in high-capacity memory cards may be interested in a free Mac photo editor with batch tools. If you are in doubt about the choice of Photoshop vs. Lightroom read about each of them on Skylum's blog!
3. Lexar Professional 1066x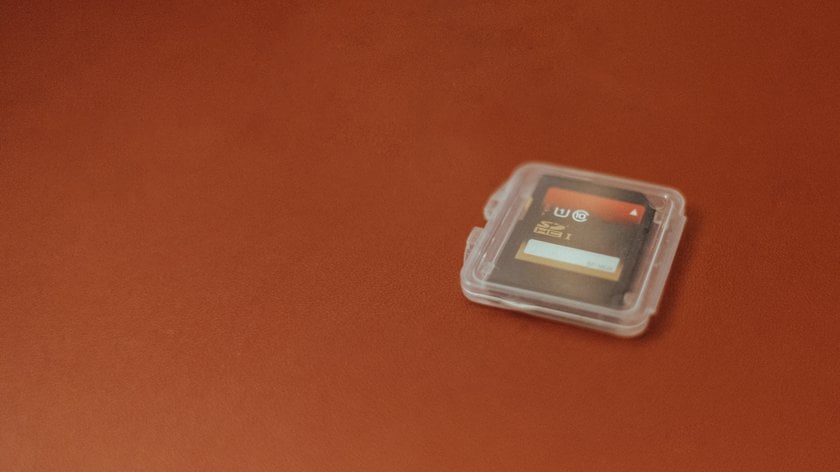 It is a great compact flash device for high-end models. It comes with VPG65 support and has a maximum read speed of 160 MB/s. These cards are also quite cheap.
The collection of the newest models is very limited, with only the pick of the best three SD card series and three microSD series. The flagship of the best photography SD card line is the Professional series, with capacities of 32, 64, 128, and 256 GB. After using the 128GB However, it does not support recording of the most demanding formats, such as 8K RAW, but 8K recording is possible. It is one of the best memory cards available today.
Factors to Consider: Selecting the Best Memory Card for Your Camera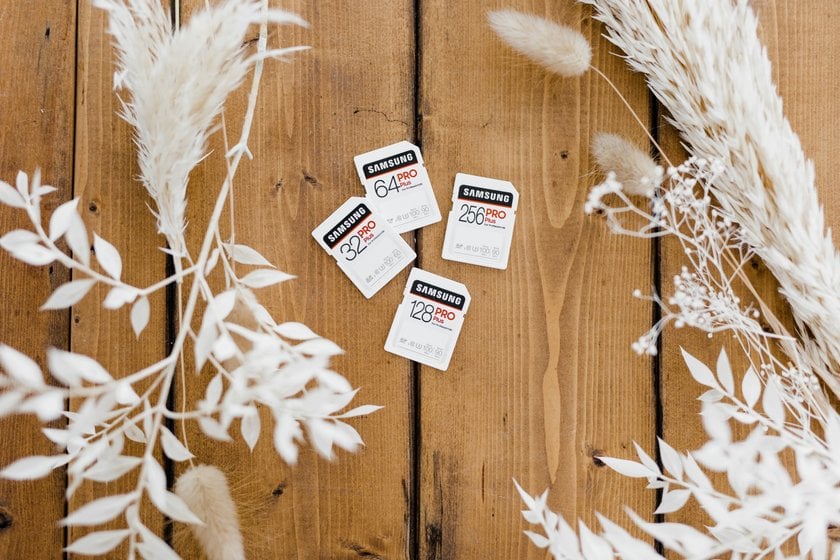 Things to look at when choosing a memory card for a particular device are:
Form factor;

Speed;

Capacity.
You are free to choose the brand you trust the most, but in first place in terms of demand among manufacturers is SanDisk, the main developer of many memory card formats. Samsung and Sony also produce high-quality products in this area, as well as other, more specialized firms. It is not recommended to buy little-known cards in small mobile stores, or unknown brands. Such products guarantee virtually no reliability, which immediately puts an end to their use for something important.
High-Quality Captures: Best Camera SD Cards for Professional Results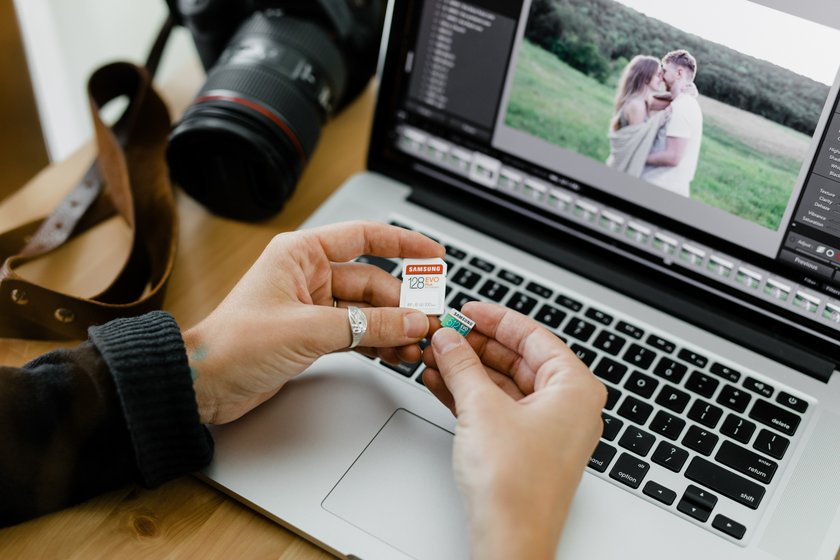 For FullHD video recording, i.e. 1920x1080 resolution, 10th-class memory cards are sufficient. 1 hour of video in this quality takes about 8 gigabytes, and quadcopter flight time is usually up to half an hour, so too much volume is not needed. UHS-II models are being actively adopted today. Fujifilm X-T1, Fujifilm X-Pro2, and Olympus OM-D E-M5 Mark II already work with them. File write speeds of up to 250 MB/s and read speeds of up to 280 MB/s are possible. Such high performance allows you to realize all the possibilities of modern technology. Externally flash drives of the old and new standard do not differ, but it's only from the front side. The UHS-II models have two rows of contacts on the backside. But most importantly, UHS-II has backward compatibility: they can be used in photo and video cameras that do not support this standard. They are the future.
Speed, Capacity, and Compatibility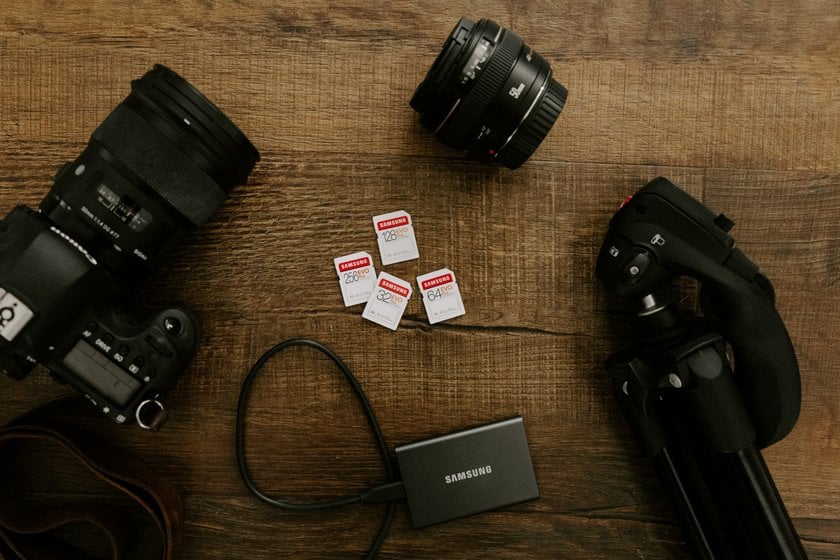 The microSD format is used in small devices such as action cameras, drones, smartphones, and tablets. It is technically similar to the SD format, with the same capacity and speed, but in a much smaller size. The size and weight of quadcopters and action cameras should be as small as possible, so microSD is used here. As with large SD cards, you need to pay attention to the recording speed and volume.
In the case of action cameras, battery life is also short. At the same time, these devices can crash, get lost, or drown, so it is better to buy several medium-sized models than one large one. In this case, a smaller portion of the footage is at risk. In DVRs, as a rule, the entire amount of video is divided into segments of about 10 minutes in length. When the memory card reader runs out, the oldest segment is deleted, a new one is recorded instead, and so on in a circle. And in case of a hit the black box stops recording. That's why you don't need a big capacity for the black box, too high speed doesn't make sense either. More important is the reliability of the memory card, as the recording takes place all the time of the car trip.
For the DVR you can use an ordinary microSD card, but on the market, there are special models with high reliability. Today, microSD are as fast and as big as their full-size counterparts. They, too, can be used in cameras with a standard SD slot via an adapter. The SanDisk Ultra microSDHC/microSDXC UHS-I has a maximum capacity of 200GB.
For example, these are Samsung Pro Endurance cards, which have, according to the manufacturer, the best durability in their class, as well as being protected from magnetic fields, X-rays, and seawater. Often such drives are used in iPads. You can read about iPad apps for photo editing, approved by many user reviews, on Skylum's blog.
Conclusion
As you have already understood, the best camera memory cards are the one that best fits you. And they can really help you out! We hope that the information provided in our article is enough to help you find the best card for your needs.
FAQ
What Are the Best SD Cards for Photography?
Look for inexpensive and proven devices with good memory capacity. Also, pay attention to write speed and compatibility.
How Do I Choose the Best SD Cards for Cameras?
Consider the compatibility of the device with your camera, as well as the recording speed and capacity. Budget is not the last factor to consider, either. Look online and read reviews to make your decision.
What Factors Should I Consider When Selecting the Best SD Card for Camera?
You should pay attention to the writing and reading speeds, the memory capacity, and the size of the device.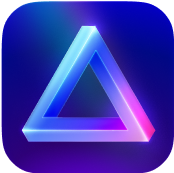 Advanced yet easy-to-use photo editor
view plans