Hello everyone! Today we will speak about an interesting and useful functional addition to your photography process – the best ring lights for phones. We are going to describe and explain what it actually is, about the advantages and disadvantages of a ring light for a camera and phone.
Phone ring lights lamp: how to choose the best according to 5 criteria
The emergence of LED lights is a new milestone in the development of lighting devices. Manufacturers put tiny diodes on boards of various shapes and sizes.
As a result, shadows can be avoided and an impressive picture can be achieved. All you need to know is which ring light to choose, its size, wattage, and other characteristics. What is the best selfie ring light for your phone? in this article we will help you to find out.
What kind of ring lights are there?
At the initial selection stage, you need to decide on the technology used. Similar to room light, manufacturers offer LEDs and fluorescent tubes. Representatives of the first category are steadily displacing the second from the market, although they cost more. This trend is quite logical since in the case of one of the best ring lights, price is not the main selection criterion for most customers.
Light emitting diode
Most lighting fixtures now run on LEDs. Diode technology is efficient, environmentally friendly, and does not cost too much. The main functional part of a circular LED lamp is a board on which LEDs are evenly distributed. The light sources are covered from above by a diffuser.
The advantages of LED ring lights:
Light ripple is minimal. A quality lamp is safe for the eyes.

LEDs barely generate any heat. The absence of unnecessary heat is a plus for the work of beauty professionals. Make-up will not fade due to heat.

Durability and maintainability.

If you break the lamp, it will be a blow to the wallet, but not to your health. No harmful substances will be released if the integrity of the bulb is broken.

Variety of shades of luminescence.

Adjustable light temperature.

Economical use of electricity.
For professional use, it is definitely worth choosing from LED ring lights, because nothing better than LED technology in this niche has yet to be invented.
Luminescent
The only advantage of fluorescent tubes is their price: they are considerably cheaper than their LED counterparts. The way they work for phone camera ring lights is different. Inside the bulb is mercury vapor, and the inside is covered with a layer of a substance that can convert energy into light. When the lamp is switched on, a current is discharged between the electrodes and the bulb glows.
Disadvantages of circular luminescent tubes:
If broken in a flat, harmful mercury vapor will enter the room;

A luminescent tube does not reach its full brightness immediately but only after several minutes of being switched on;

Does not like frequent switching on and off, it is not advisable to turn it off during the first 3-5 minutes of operation;

Brittleness, short life span.
As you can see, for professional use the luminescent tubes is not the best option.
Which diameter of ring lamp to choose?
Size does matter. It affects the cost of the product, portability, and luminous flux. So which diameter should I choose for my ring lamp? Please refer to the application of the light:
26cm is an option for local illumination. Organizing full face illumination with this diameter is possible, in principle. Also, the device is in demand for accent lighting. It is fashionable among bloggers to light up one side of the face, for instance, in purple. The clip-on ring is mounted on a pole. The ingenuous construction is conveniently placed on a table.

32 cm is a semi-professional format. A smartphone fits inside the ring without any problems. Usually light comes with a tripod for floor mounting.

36cm is a popular diameter. It's big enough for perfect face lighting from a distance that makes it easy to reach your customers in the beauty salon.

45-55cm is an option for the pros. You can take photos in the studio, stream, or write a blog with peace of mind.
Types of power supply
Three options are available: battery, rechargeable battery, and mains. The small-diameter selfie rings work on batteries. On the one hand, this is convenient: insert the battery and you can take pictures without thinking about recharging for a while.
On the other hand, a model with a battery plus Power Bank is a good option for long-lasting illumination in nature without having to spend money on batteries. Mains-powered ring lights are the most powerful devices for indoor filming. However, some models can be powered from either USB or a wall outlet.
Completion kit
The minimum scope of delivery for lamps from 26 cm includes:
the ring itself;

stand or tripod;

device for fixing your smartphone, camera, or mirror;

original portable bag.
If you plan to use the lamp for shooting at different locations, choose a model with a bag. Light technology is fragile and can easily be broken when transported in a box.
Additional accessories: remote control, mirror, battery, etc.
Phone ring light tripod: how to choose
The following criteria will help people who don't know how to choose a functional tripod ring lamp:
Quality of the LEDs. They should be rated between 12,000 and 50,000 hours.

The wattage and diameter are appropriate for the intended use.

Sturdy, robust plastic in the design elements of the ring.

The tripod is stable and does not wobble.

Reliable electronic control unit with all necessary controls.
For the beauty industry
Lamps are used in different ways for beauty purposes. They can be used to cover up facial imperfections or, on the contrary, to highlight anything that needs to be corrected. The second option is relevant to beauty salons. They do not buy cheap amateur lighting, as it is better to spend once than to lose your clients because of defects related to poor lighting.
The ring light also gives the photographer the opportunity to capture the model's face in the desired style, soften make-up or make it harder, and give the skin a suitable shade. It's important to have light settings and their range.
List of 8 the best ring lights
1. Ring Fill Light LED lamp with a tripod for professional photography
The choice of the best selfie ring light depends on your needs, as there are so many uses for this device. Ring-shaped lights are used for beautiful photos or selfies, decorative interior lighting, and repair of small appliances and electronics. They are also widely used in the beauty industry for manicure and pedicure services, make-up applications professionally staged photos, and high-quality video calls.
Today we take a look at the 10 best and most popular models of ring lights for phones and cameras, which are the best sellers!
LED lighting lamp for illuminating areas during a photo and video shoot. Provides high-quality additional lighting that is not only suitable for camera people but also make-up artists, stylists, etc. Ideal for subject/portrait photography. The model has a ring shape and is equipped with 128 LED lights. The range of color temperatures is 5600-3200 K. The total power is 10 watts. Equipped with retractable, adjustable tripod providing lift from 65 to 210 cm. Supplied directly with lamp, tripod, smartphone holder, and brightness level control panel.
Advantages:
Convenience;

The lightness of design;

Bright illumination;

Flexible optimization of height, and tilt;

A large number of lighting modes.
Disadvantages:
Tripods can easily break if handled carelessly.
2. Lampa Led 240 LR Ring light for phone
The professional LED luminaire with the largest ring diameter among its peers is equipped with everything you need for personal use, photographic workshops, and studios. There's a camera and ring light phone holder, a high tripod, and continuously variable dimmers. The ambient light output significantly improves the quality of the images produced and makes it possible to do without using photoshop. The model is well suited for illuminating distant objects or people at a distance (up to 5m), eliminating unwanted shadows. Its excellent build light quality, a wide range of options, and many customization options. The only disadvantages inherent in all high-end models are the noticeable weight and the high cost.
Advantages:
Broad functionality;

Easy transport and storage bag;

Large ring diameter;

LED life over 50,000 hours;

USB connector;

Reliable fixation in any position.
Disadvantages:
3. Okira LED RING DAR 240
This model is the epitome of perfect value for money. The 13cm ring diameter may seem modest, but it's enough for doing make-up at home, lighting your workspace, or blogging. The design allows you to mount your camera, phone, or microphone on a table tripod. It is possible to adjust the brightness of the color and light temperature. It is the best choice of a selfie ring light for a phone, there are some reasons for this.
Advantages:
Relatively low price;

Compactness;

Possibility of attaching a microphone and phone;

Best phone ring light for beginners and professionals.
Disadvantages:
4. GreenBean MoonLight 120 LED Bi-Color Illuminator
The lamp is equipped with high-power LEDs, generating soft lighting and at the same time causing no discomfort to the users. The lamp itself has a diameter of 34 cm and is equipped with 120 LEDs. There is a height-adjustable metal ring light phone stand available (65 cm to 220 cm). The package includes the lamp itself, tripod, mount with a smartphone holder, camera mount, plastic light diffusers (frosted, white, and yellow), remote control for selfies, bags for transportation, and power supply.
Advantages:
Soft light;

Convenient design;

Excellent color rendering;

Nice package.
Disadvantages:
The lamp has no flexible brightness adjustment.
5. HQ-18 selfie ring light with phone holder
The LED ring light for a phone with a tripod is designed with the high demands of photography and beauty professionals in mind. Two dimmers for adjustment allow the required warmth and brightness parameters to be set with high precision from up to 10 meters away. This light output allows the lamp to be used not only for photography but also as additional home lighting. The minimal weight of the unit and the transport bag included in the package make it easy to carry the lamp to your shooting or blogging location. If you're looking for the best selfie light – you can take this model.
Advantages:
Suitable as home lighting;

Sensitive adjustment;

Compatible with all kinds of filming equipment;

Bright LEDs.
Disadvantages:
Heats up a lot when used for a long time.
6. FUJIMI FJL-RING12 selfie light for phones
A robust ring-type illuminator with a diameter of 30 centimeters. It is equipped with 162 high-power LEDs. It is powered by a USB wire. This device with two phone holders has a special design, optimal for use with a phone for shooting in landscape or portrait mode. Equipped with two 81mm LEDs for warm/cool light. The temperature control range is 3000K to 6000K. The mounting kit includes a 4-part rack with a small ball head for flexible angle adjustment. A universal mount for mobile phones/tablets is also available, supporting shooting in vertical/horizontal positions.
Advantages:
Good adjustability of lighting;

Comfortable structure;

Easy-to-use;

Comfortable adjustment of the lamp position;

Mobility;

Different light mode.
Disadvantages:
The lamp is not designed for use in studios.
7. YQ-360A best ring light for a selfies lamp with a smartphone holder, a tripod, lamp diameter - of 36 cm
The best selfie light ring for the phone is considered a semi-professional lamp and is perfect for a salon or homework. Stylists and hairdressers praise the performance of the 45W circular lamp. The three light modes let you get from cozy warm light to cool studio light. A mixed-mode light makes it possible to apply makeup at home or to film the process directly in the salon. The basic ring together with its tripod takes up little light space and is lightweight, making it ideal for on-location work.
Advantages:
Affordable price;

Compactness;

Tripod included;

Remote control for selfies.
Disadvantages:
Tripod doesn't fit in the bag from the basic kit.
8. FST LED 12-RL best selfie ring light
A round selfie lamp designed for the subject and macro photography. At the same time, it performs well in video shooting and can be used by make-up artists and beauticians. Its compact size makes it easy to place on any desk. Equipped with an additional attachment for other devices (such as small enough cameras), working through an adapter. The LEDs are arranged in a circular arrangement. It has a total of 240 LEDs (arranged in 4 rows). The lamp`s power is 35 watts. The color temperature index is 5500 K. The model provides a white, soft glow. The lamp ring has an outer diameter of 34.5 cm. Height and tilt are adjustable.
Advantages:

Comfortable design;

Small size;

Soft, bright light;

Versatility;

Low price.
Disadvantages:
Relatively low color rendering index.
The best ring lights for phones and cameras and photo improvement in Luminar Neo
There are many ways how to make different photos better with the help of many devices but with the help of Luminar Neo, you can do the best images in the world if you don't have a ring light nearby. Also, it will help edit your images after the photoshoot without using other software. Luminar Neo will be the best program for all kinds of image manipulations. In addition, its interface is very user-friendly, so even beginners won't have have any difficulties.
Light rings for phones: conclusion
The selection contains some of the really lots of ring lights available at the moment. They all have the full list of features required to provide the user with quality of light. At the same time, they are as simple and versatile as possible, making them easy to work with.
Thank you for observing, have a nice day!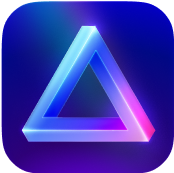 Advanced yet easy-to-use photo editor
view plans