Recent advances have made portable astronomy convenient and affordable, alleviating the challenges often associated with traveling to observe deep-sky objects outside of local areas. Traditionally, telescopes and mounts have been cumbersome, but new developments and the best travel telescopes have changed the game.
Are you drawn to bright stars, mysterious objects, and the vastness of space? Many people, including photographers, are fascinated by the night sky. Unfortunately, there's not much you can see with the naked eye. If you want to start exploring the sky while traveling, our recommendations for choosing a portable telescope for stargazing will come in handy. This device has many specifications that are beyond the comprehension of a beginner, but after reading our article, you will be able to find the perfect one for yourself.

So, despite the numerous benefits of owning a sophisticated and intricate astrophotography setup, one major drawback is its cumbersome nature, which makes it challenging to transport, particularly when traveling by air. However, there are several practical solutions for astronomers who wish to observe celestial wonders in different states, countries, or even hemispheres. Rest assured, there are a variety of travel-friendly setups available to meet the needs of both astronomers and photographers.
By the way, if you are going on a trip to get great shots, you will definitely benefit from the travel photography tips on our blog! Also, don't forget to try using the Luminar Neo for astrophotography post-processing.
Choosing the Best Travel Telescope: Some Factors to Consider
The prospect of transporting scopes can be daunting, given the bulky equipment and numerous accessories that come with them. Ease your concerns about traveling with cumbersome equipment! Let us help you choose the right model, and ensure a hassle-free shopping experience!
So, when choosing a portable telescope for stargazing, there are several important factors to consider and not just size. Achieving the right balance between performance and portability is paramount. However, finding this compromise can be challenging with some types of telescopes because their design emphasizes static stability for optimal power. Now, let's take a look at some key factors that will help you make the right choice faster.
Size and Portability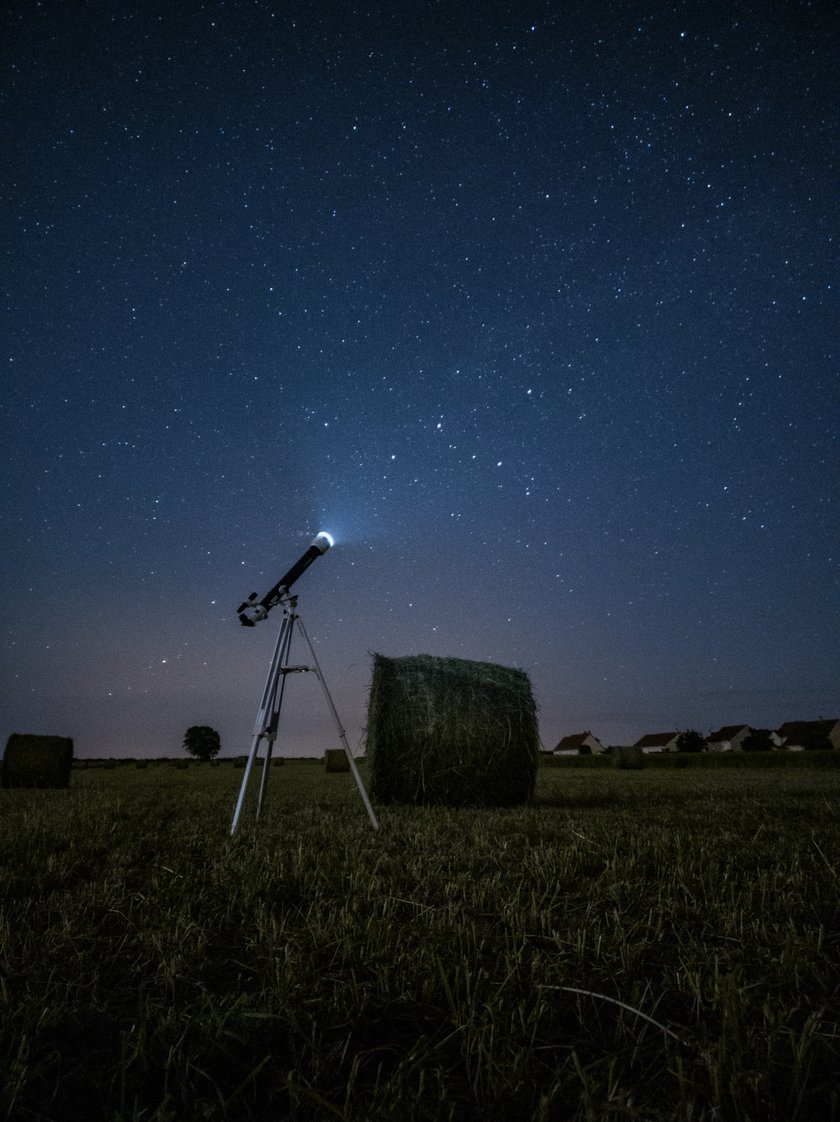 Undoubtedly, this is an important consideration when choosing a travel scope. However, it's important to realize that prioritizing size for increased mobility may limit the options available for stargazing purposes. So, look for an option that is lightweight, compact, and easy to assemble and disassemble. Consider the size and weight of the model, as well as its transportation options, such as a carrying case or backpack.
And by the way, if you're going to travel with camera gear, you'll definitely value the recommendations on our blog, so be sure to follow the link.
Light Gathering Ability and Aperture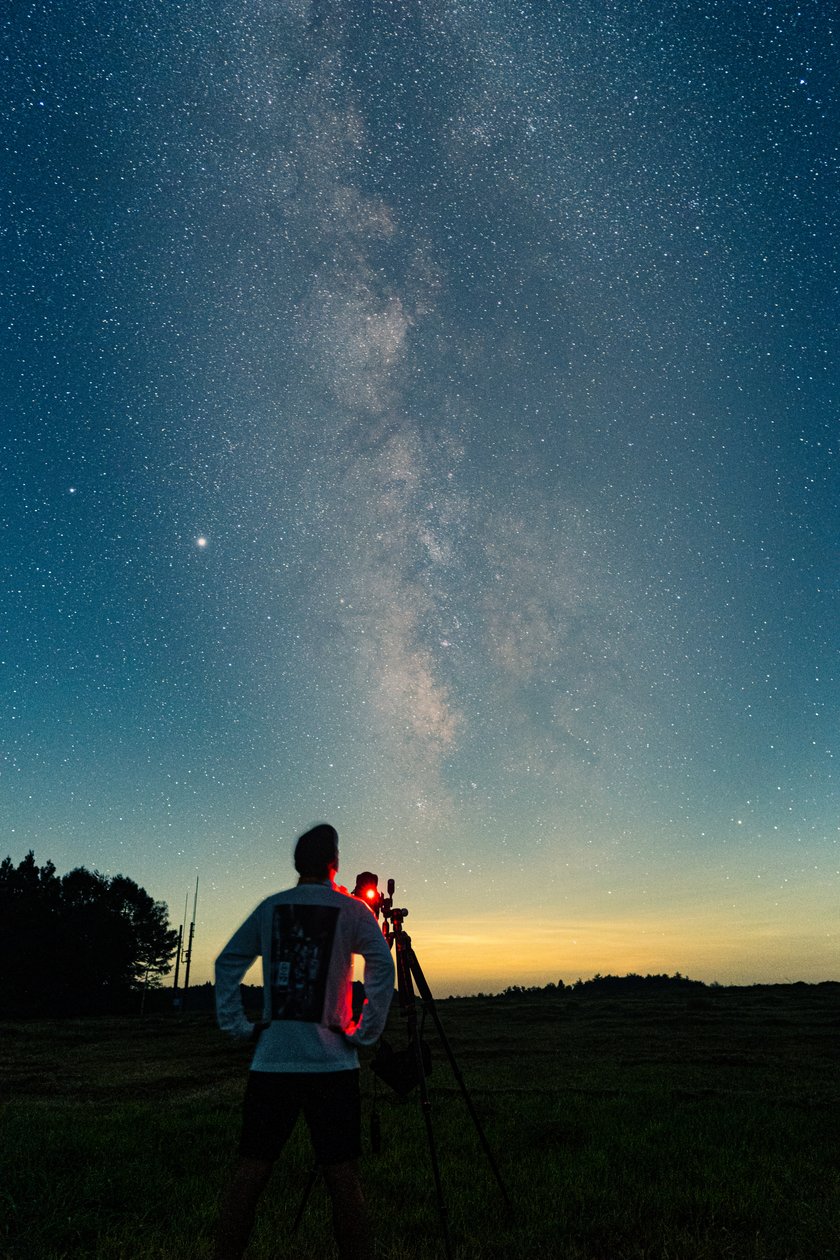 The diameter of the telescope's primary mirror, or lens, is a critical factor in determining the model's light-gathering capability and image clarity. In general, a larger aperture allows for better views of celestial objects. However, these options also tend to be bulkier and heavier, so you'll need to find a balance between portability and performance.
Optic Quality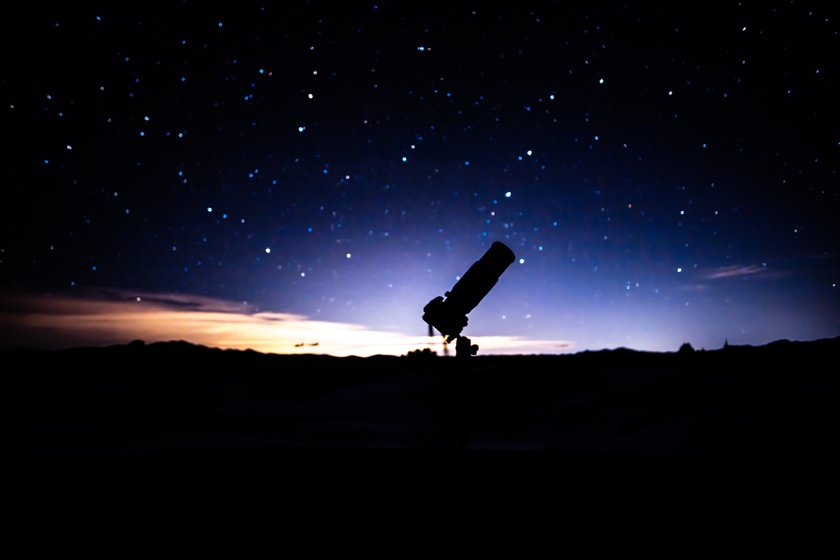 The quality of the optics greatly affects the sharpness, contrast, and clarity of the pictures you observe. Always opt for travel telescopes with high-quality lenses or mirrors made from materials such as high-grade glass or special coatings to improve light transmission and reduce aberrations.
Focal Length and Magnification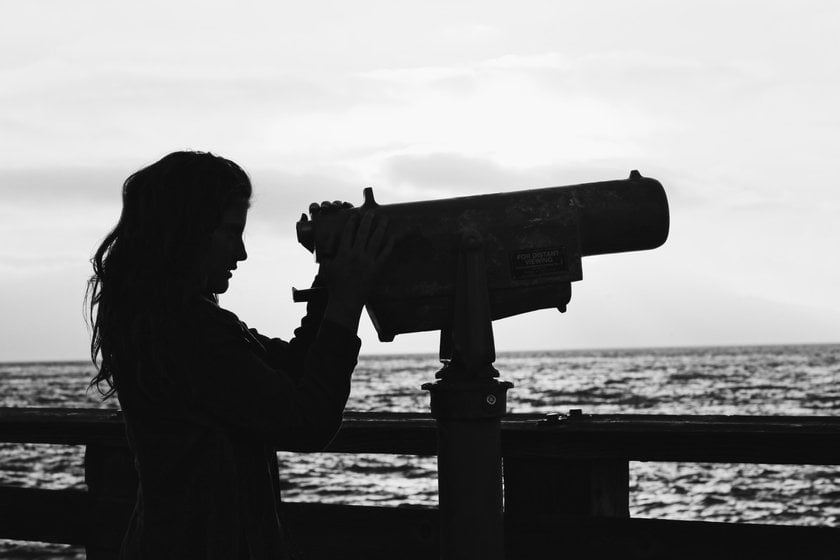 The first specification, along with the eyepieces used, determines the magnification and field of view. What can we recommend in this case? Simply consider the type of celestial objects you're interested in observing and pick a telescope with an appropriate focal length and range of eyepieces to achieve your desired magnification.
Also note that models with high focal ratios offer increased multiplication relative to their aperture size, resulting in narrower fields of view. These telescopes are excellent for studying the Moon and planets.
Stability and Mounting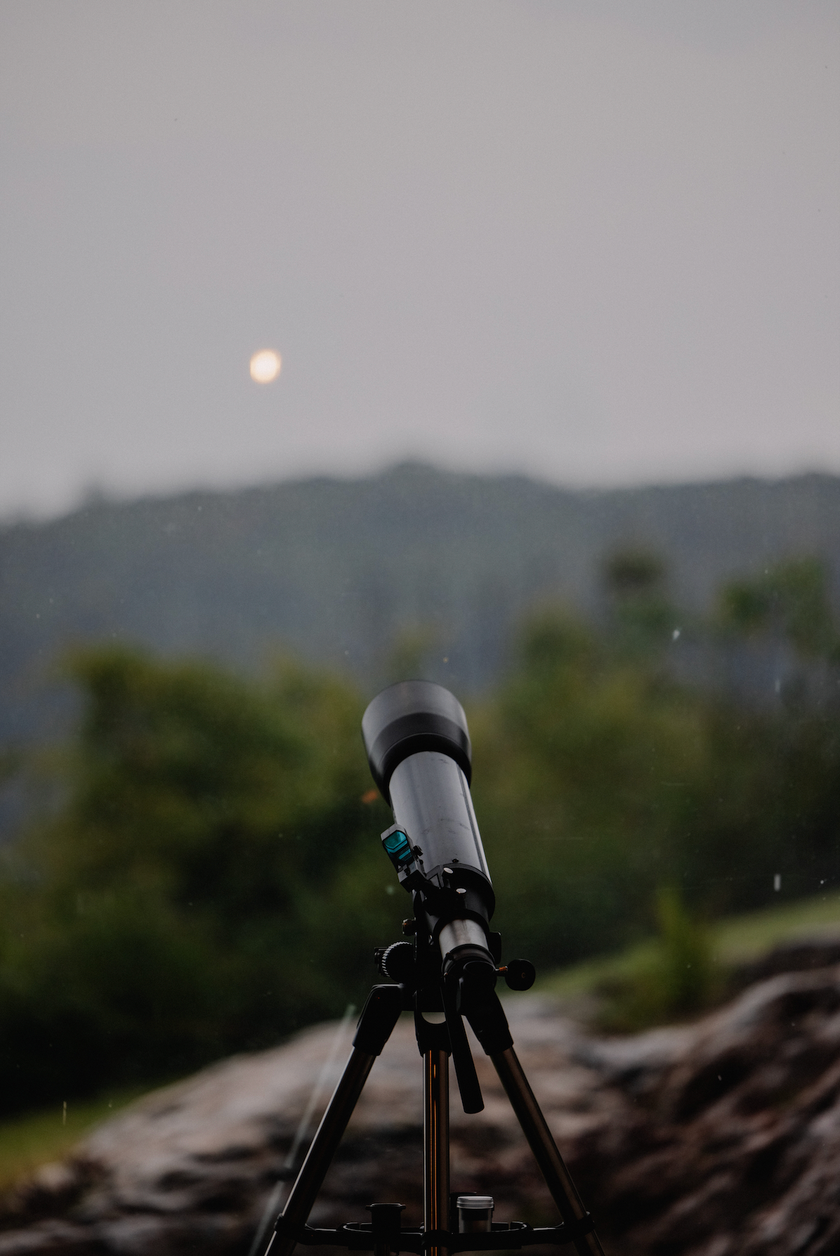 A sturdy and stable mount is crucial for this device, as it determines how smoothly and accurately you can track celestial objects. Look for the best portable travel telescopes that come with a sturdy mount, preferably one that is easy to set up and align.
Accessories and Compatibility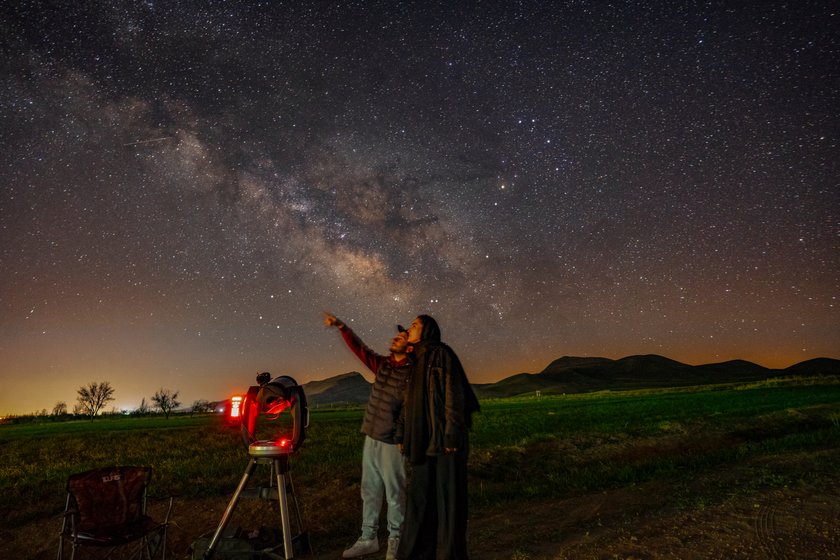 Consider what accessories are included with the chosen model, such as eyepieces, viewfinders, or carrying cases. Also check that the telescope is compatible with other equipment you may want to use in the future, such as a camera adapter for astrophotography.
Besides, if you want to quickly edit a beautiful photo of stars, Luminar Neo online image editor by Skylum will definitely come in handy. With its help, you can make a quick retouch and turn an ordinary picture into a real masterpiece.
Ease of Use and Affordability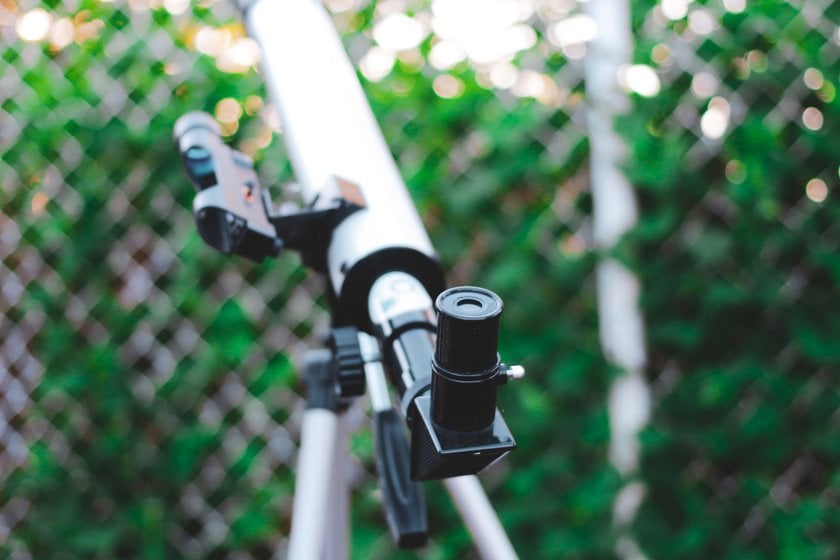 Also look for beginner's telescopes that come with clear instructions, intuitive controls, and minimal maintenance. And one more thing. Such scopes often come in a wide range of prices, so consider the features and specifications that are most important to you and allocate your funds accordingly.
The Main Types of the Best Travel Telescopes for Stargazing
This is where the process of purchasing a telescope becomes both interesting and daunting. These devices come in a variety of designs, each with its own unique advantages and limitations. Let's take a look at the basic models that are best suited for travelers who want to see the true beauty of the starry sky:
Refractor telescopes use lenses to collect and focus light. They are known for their durability, ease of use, and low maintenance requirements, making them a popular choice for travelers. Refractors have sealed optical tubes, making them less susceptible to dust or misalignment during transport. Such models are good for the observation of bright deep-sky objects.

Reflector telescopes, also known as reflectors, collect and focus light using mirrors. They offer larger apertures than refractors at a more affordable price, providing excellent light-gathering capabilities. Reflectors typically have an open optical tube, but some models are available in compact designs that increase their portability. This option is great for observing galaxies, nebulae, and star clusters.

Mak-Cass telescopes are a compact and versatile option for travel. They use a combination of lenses and mirrors to fold the optical path, resulting in a more compact design. Mak-Cass telescopes offer a longer focal length in a shorter physical length, making them highly portable. These models are well suited for observing some deep sky objects, combining portability with good image quality.

Dobsonians are a type of reflecting telescope with a simple but effective design. They consist of a large aperture Newtonian reflector attached to a sturdy and straightforward mount. These models offer excellent light-gathering capabilities and are popular with amateur astronomers for their affordability and ease of use.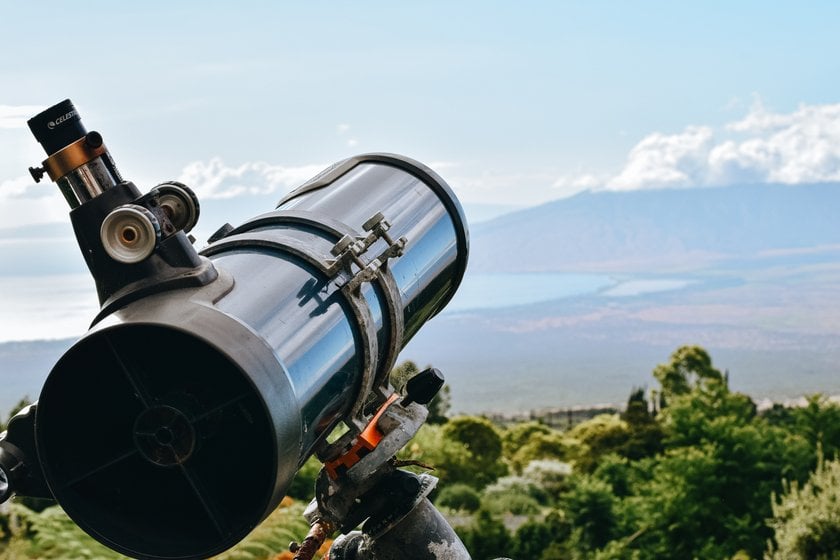 These are just a few examples, and there are others such as Schmidt-Cass. Now you understand how some models work, so choosing the best travel telescope for astrophotography will be much easier.
There is another important point, because no matter which scope you pick, you will still need to do some post-processing on the resulting image. Luminar Neo photo editor offers many features that can enhance your astrophotography images. For example, AI tools for sharpening and detail enhancement can help bring out fine details in stars, nebulae, and other celestial objects.
The Best Travel Telescopes: Our Top Picks
We've gathered a selection of top-of-the-line models that are known for their exceptional quality, making them ideal companions for astronomy enthusiasts on the go.
1. StarSense Explorer LT 80AZ by Celestron: The Ideal Choice for Beginners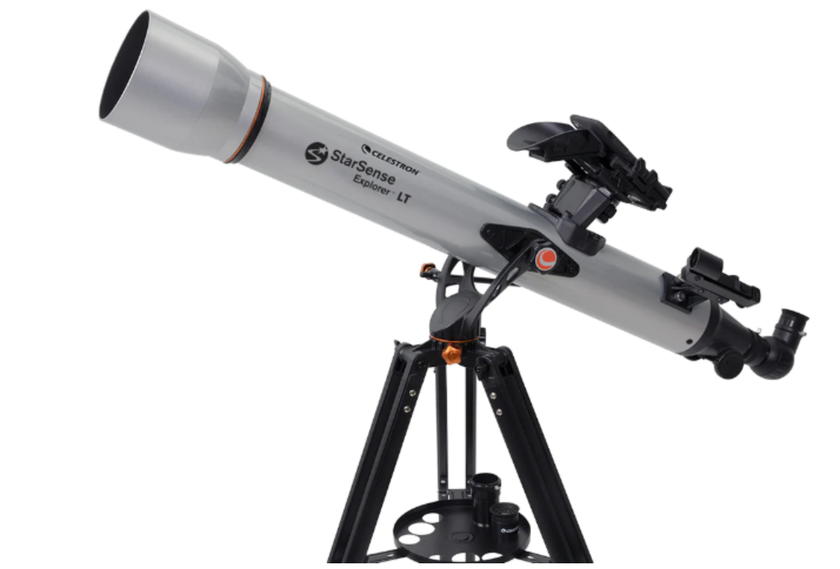 This is an easy-to-use model designed for beginners and stargazers on the go. It combines a smartphone app with a compact refractor to make stargazing more accessible and enjoyable. So, we can confidently say that this is one of the best travel telescopes for beginners.
The LT 80AZ has an aperture of 80mm and a focal length of 400mm. The refractor design provides clear and sharp views of the moon, planets, and some deep-sky bodies. The telescope includes two eyepieces (25mm and 10mm) that provide different levels of magnification. It is lightweight and easy to carry, making it ideal for traveling.
2. TravelScope 70 by Celestron: The Best Option Overall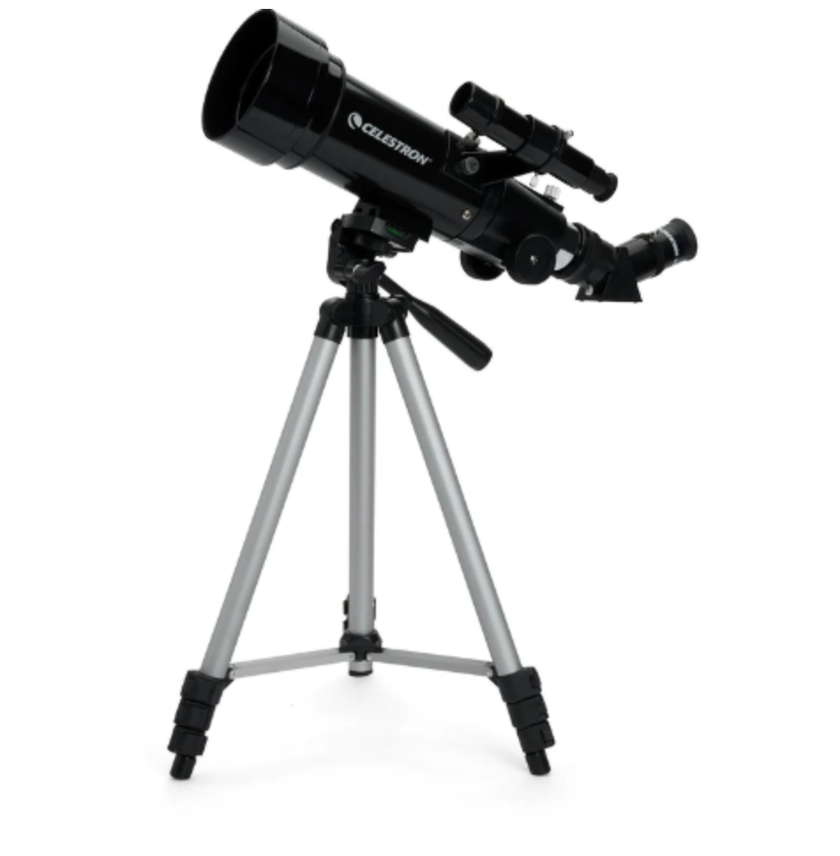 This is a versatile and affordable option for those seeking a portable telescope for casual stargazing. Its lightweight design and included accessories make it a convenient choice for travelers and beginners interested in exploring the night sky.
The 70mm objective lens provides good light gathering and clear views of the moon and planets. While it may not capture as much detail as larger telescopes, it is suitable for basic observations and excellent for terrestrial viewing.
3. Starwave Travel 70 by Altair: The Perfect One for Wide-Field Pictures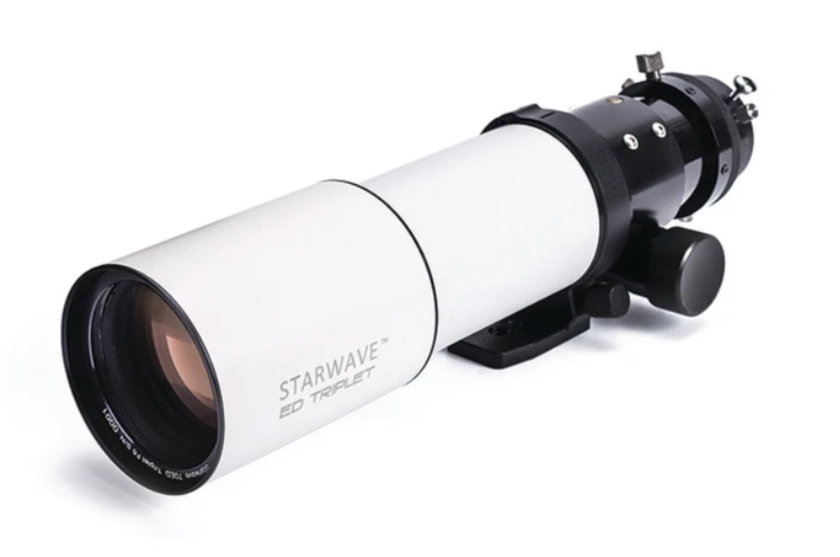 The Starwave Travel 70 is a versatile and portable refractor suitable for both visual observation and wide-field astrophotography. This is the best telescope for travel, and here are the main reasons why:
The larger aperture increases the telescope's ability to resolve fine details and observe objects with greater clarity.

The shorter focal length provides a wider field of view, making it suitable for capturing larger objects and landscapes.

The telescope's compact size also allows for easier integration with various mounting options.

The combination of ED optics, shorter focal lengths, and a wider field of view allows for the capture of large areas of the night sky, including wide-field images of the Milky Way.
This model typically comes with a focuser and adapters for use with DSLRs or dedicated astronomy cameras.
4. EvoStar 72 APO by Sky-Watcher: The Top Choice for Astrophotography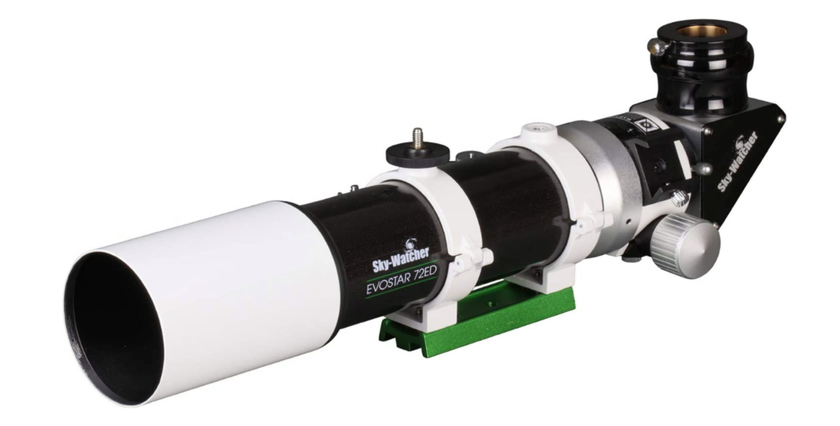 First of all, APO telescopes are known for their ability to correct chromatic aberration. This is a high-quality refractor designed for those who want excellent optics and color correction in a portable package.
It is a versatile model suitable for a wide range of applications. For example, it can be used for visual observations of the night sky as well as for astrophotography. Its wide field of view and excellent optics make it ideal for capturing wide-angle images of celestial objects and landscapes. This is also one of the best portable telescopes.
5. Nexstar 6SE by Celestron: The Best Model of a Higher Price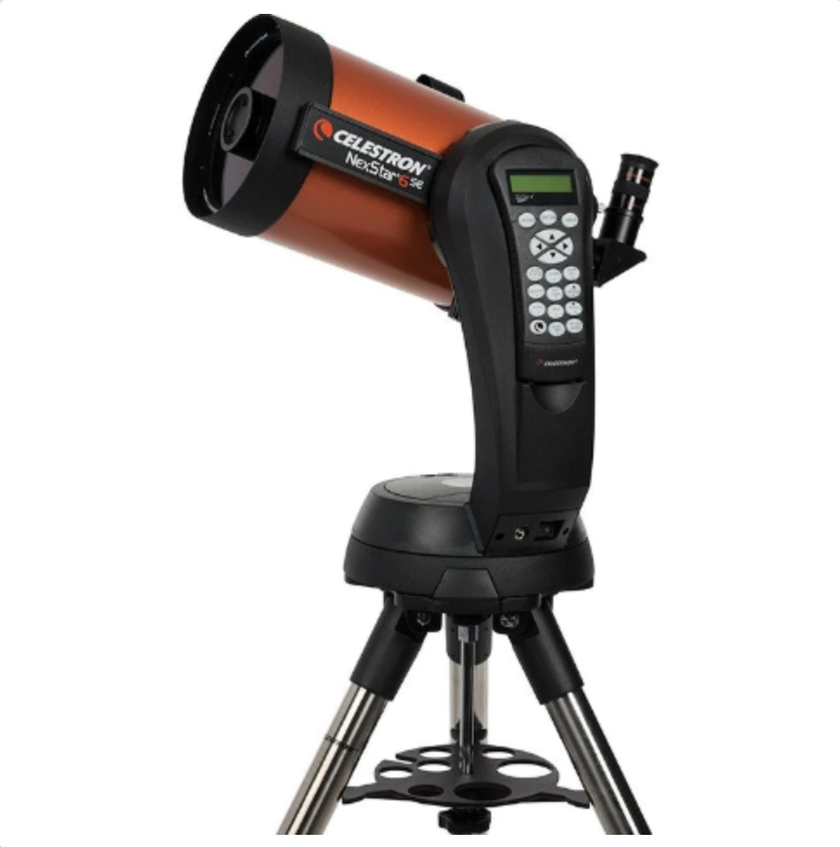 This is a popular computerized telescope that offers a good balance between portability and optical performance. Here are some key features and specs of this model:
6-inch (150mm) aperture, which provides good light-gathering capability.

Comes with a motorized altazimuth mount and a computerized GoTo system.

A hand controller allows you to navigate the telescope's database, select objects, and initiate automatic slewing and tracking.

Optical coating for improved light transmission and built-in camera control for astrophotography.
As a result, the NexStar 6SE is highly regarded for its combination of portability, ease of use, and optical performance. This is one of the best telescopes reviewed. And by the way, if you're looking for inspiration for your photos, follow this link to read about top travel photographers.
6. StarBlast II 4.5 by Orion: The Most User-Friendly Option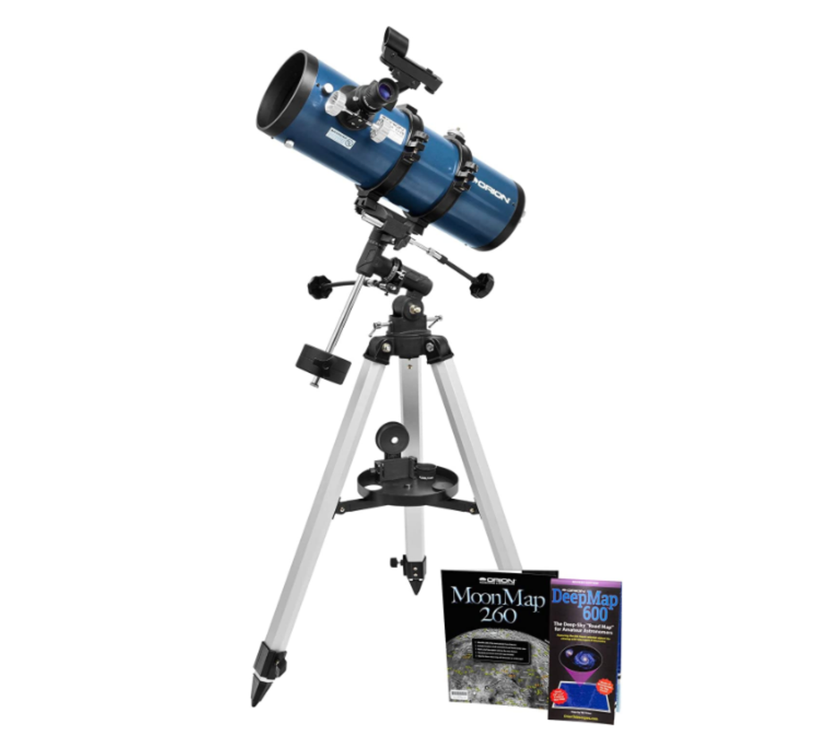 This is an entry-level telescope that offers a good balance of affordability, portability, and optical performance. Such a model has an aperture of 114mm and a short focal length of 450mm. It is placed on a simple mount that allows smooth movement in both horizontal and vertical directions.
The telescope comes with two eyepieces (17mm and 6mm) that provide low and high magnification options, respectively. It also includes an EZ Finder II reflex sight for easy finding of objects and a MoonMap guide for lunar observations.
7. FOT106 Refractor by Founder Optics: The Best for Professionals
This device is equipped with a high-quality 106mm lens, providing a focal length of 636mm. This combination makes it an excellent choice for observing and imaging larger star clusters, galaxies, and nebulae. Its capabilities are particularly appealing to those seeking an immersive observing experience in dark sky locations.
Such a model comes bundled in an aluminum case for safe storage and transport of the telescope. The case is foam padded and lockable for reliable protection when traveling. It conveniently holds the complete telescope assembly, including the field flattener and rings, with all components securely organized in one place.
8. AG70 Refractor by TecnoSky: The Greatest Option for Traveling Photographers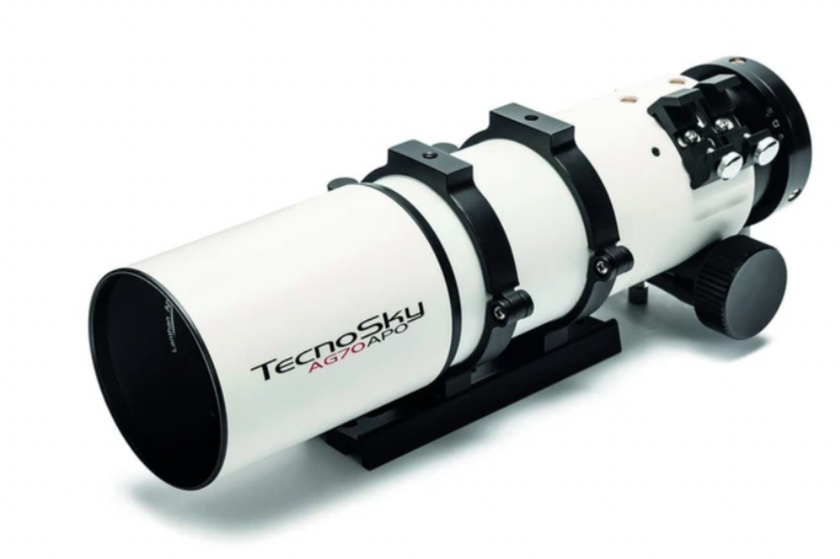 It is designed to provide sharp and accurate images across the entire field of view, making it suitable for taking detailed astronomical photographs. In addition, this model uses a double lens configuration to minimize chromatic aberration.
The AG70 is compact and portable, making it suitable for travel. Its relatively small size and lightweight construction allow it to be easily transported to different observing locations. This makes it a convenient choice for astrophotographers who need to set up their equipment in different locations.
To Sum It Up
So, portable astronomy has become more convenient and accessible thanks to recent advances in small telescopes. Traveling beyond your local observing sites with all your gear no longer has to feel overwhelming. Traditionally, telescopes have been large and heavy, with mounts adding to the bulk, but innovative products have made astrophotography much easier.
And if you've already found the best travel telescope and want to take stunning pictures of space and the starry sky, don't forget to choose the perfect photo editor! Luminar Neo provides valuable tools for enhancing and fine-tuning your astrophotography images. For example, AI Denoise can effectively reduce both luminance and color noise while preserving image detail. Just use Luminar Neo to create incredibly beautiful pictures of the universe and stars! We wish you the best of luck!
FAQ
What Is a Travel Telescope?
Such telescopes, as the name implies, are made specifically for portability. They often feature lightweight materials, collapsible constructions, and compact sizes. They can come in a variety of designs that offer a balance between portability and performance.
What Are Some Popular Accessories to Consider for Travel Telescopes?
When it comes to travel telescopes, there are several popular accessories that can enhance your experience, including tripods, backpacks or carrying cases, finder scopes, special adapters, and light pollution filters.
Is It Possible to Take Photos with a Telescope?
While these telescopes have limitations for advanced photography, they can still capture stunning images of the Moon, planets, and some bright objects. They are especially useful for wide-field astrophotography or capturing landscape compositions with astronomical objects.
What Is the Average Price Range for Travel Telescopes?
The price can vary significantly depending on factors such as the telescope's design, quality, brand, and included accessories. For example, entry-level models often range from $100 to $300. Mid-range travel telescopes typically fall in the cost range of $300 to $800 and offer better optical quality. And high-end models, priced at $1000 and up, are suitable for more serious astrophotographers who value performance and are willing to invest in higher-quality equipment.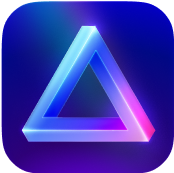 Advanced yet easy-to-use photo editor
view plans