Make stunning HDR photos with proprietary tone mapping plugin for saving all the details of the subject you shoot.
Photoshop Elements 12 is a reliable and robust application to arrange and process photos. You will quickly edit your first image even if you have never before used any similar software.
If you want to make excellent HDR pictures in no time with only a few clicks, Photoshop Elements 12 is a good place to start, especially when used in tandem with specialized HDR plugins like Aurora HDR.
Create HDR with Photoshop Elements 12
Photoshop Elements merges two or more images into one by blending exposures. Check the effect yourself.
Launch Photoshop Elements, open the photos, click on the Enhance drop-down and select Photomerge Exposure. Click Done and enjoy the result.
If you would like additional artistic freedom for your HDR shots, powerful plugins like Aurora HDR Pro are available. Moreover, at this time it's possible to download Aurora HDR software for free.
Enhance Your HDR images with a Tone Mapping Plugin
Aurora HDR Pro provides a proprietary tone mapping algorithm that gives any photo a natural look. Dull and flat photos can easily be turned into original masterpieces.
Launch Photoshop Elements 12 and open the photo. Right-click on it, select Skylum Software and Aurora HDR Pro. Take two more actions: click Create HDR and Apply.
Aurora HDR's built-in tone mapping algorithm is robust and unique, giving you powerful capabilities you will not find in other similar software. You are free to add any creative effect or emotion to the HDR shot by using one-click presets and many manual adjustments.
For example, a natural cityscape can be changed into a dramatic and extreme cityscape, as if viewed just before a hurricane. Aurora HDR Pro expands default features of Photoshop Elements giving you easy tools for enhancing your photographs.
If you want to create HDR photos in Photoshop Elements 11, check this article.
Advantages of Photoshop Elements 12
Friendly, intuitive working environment.
Faster and easier arranging, editing, creating and demonstrating results with large bright icons, the action bar and convenient opportunity to choose between the Quick, Guided, and Expert editing modes to suit your needs.
Lots of advice how to enhance each picture.
Easy relocation of objects. You can add any person or thing to your images in no time.
Compatibility with Aurora HDR plugin for using tone mapping algorithm.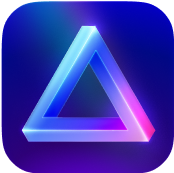 Advanced yet easy-to-use photo editor
view plans