Were you looking for a laptop for post-processing tasks? Please take a look at the list of the best cheap editing laptops in 2023 that we have put together for you.
In one of the previous articles, I already wrote about how I was looking for the best photo editing laptop. Still, I came to the conclusion that Mac or Alienware (Sheldon's laptop) is the best for editing images. Unfortunately, these are costly devices that not everyone can afford. And since I have studied the modern technology market quite well lately, I would like to tell you more about cheaper models that can also be great assistants to a professional photographer.
How Was I Looking For the Best Laptops at This Price Point?
Nowadays, you can buy an inexpensive device with enough power for photo and video editing, homework, or even simple games. However, if you're considering a budget photo editing laptop, don't expect some of the latest high-end octa-core processors or high-storage space SSDs. I recommend taking a closer look at these models: you will be surprised at what a laptop in this price category can offer.
In this top of the best budget laptops for Photoshop and other photo editors, I will focus primarily on the characteristics of the laptop screens as they affect the processing of the photo. First, consider screen size. Screen sizes range from 11.6 inches to 17 inches. There are tiny screen-portable laptops, but these are inconvenient for extended use. I assume you will be doing most of the work at home, so over a 14-inch laptop might suit you.
You also need to pay attention to the quality of the screen. Two LCD technologies are mainly used for laptop screens: TN and IPS. TN is a cheaper technology with limited contrast and small angles, so you must constantly tilt the screen up or down to get the right angle. IPS screen technology is more advanced, so choose a screen with this technology if you need it for photo editing. And, of course, you can not ignore such a parameter as screen resolution. If your computer has a screen diagonal of 15.6 inches, its resolution should be Full HD (1920x1080), as anything less than that won't allow you to work with photos properly.
As for the central processor, the "engine" of the device, you should pay attention to models with quad-core processors. This is already a powerful enough laptop to edit photos and work. And, of course, the higher the clock frequency, the better.
Top 17 Best Budget Laptops For Photo Editing
1. Lenovo ThinkBook 15 Gen2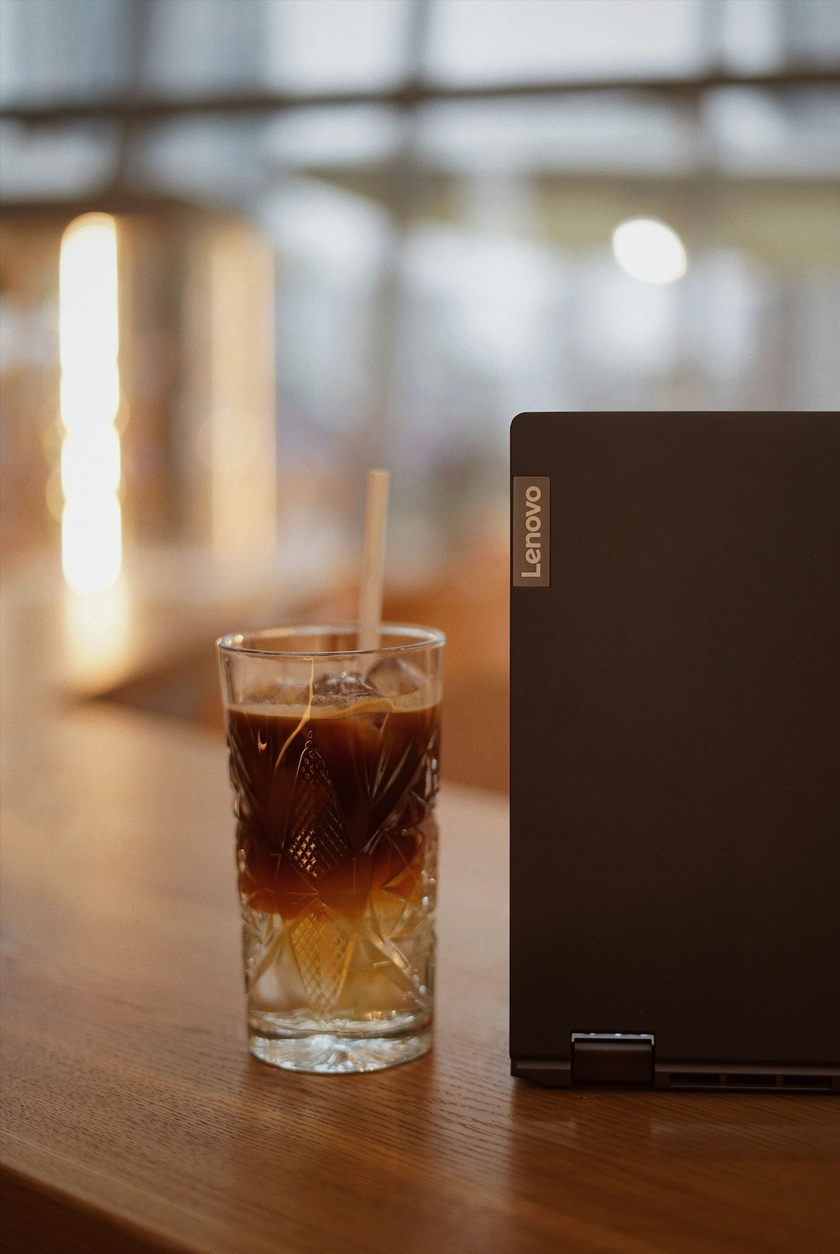 The best ultra-budget laptop for photography in terms of price/quality ratio.
The ThinkBook 15 Gen 2 is thin and light at 18.9mm thick and weighs only 1.7kg. Outwardly, it looks aesthetically pleasing and attractive, making it the perfect laptop you can use at home or work. Now manufacturers are actively trying to reduce the number of ports. Despite this, the ThinkBook 15 offers an extensive choice of connections. You'll find modern Thunderbolt 4 ports, a USB 3.2 Gen 2 Type-C port, 2 USB-A ports, as well as headphone/mic, LAN, and HDMI ports, and even a full-sized SD card reader. Battery life is up to 8 hours for the larger 60 Wh battery or up to 6 hours if you use the smaller 45 Wh battery.
The screen specs are impressive as this laptop comes with a Full HD 1920x1080 display. Be sure to choose a model with an IPS screen to get high-quality viewing angles, as well as perfect color reproduction and contrast. An entry-level LCD version based on TN technology is also available, but this model is best avoided as color and contrast accuracy will be sub-par.
Pros:
Powerful processor;
Great screen;
Price.
Cons:
2. Acer Nitro 5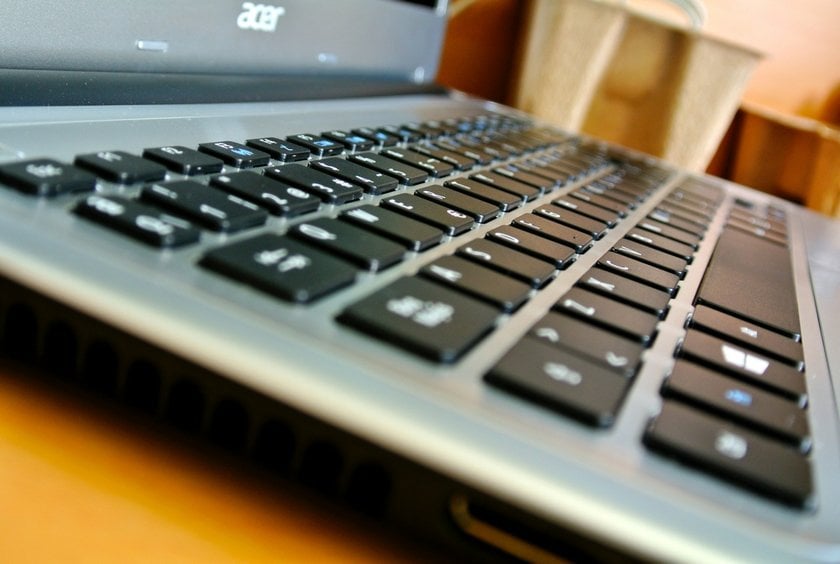 One of the best affordable laptops for photo editing software (under $1,000).
The Acer Nitro 5 line of gaming laptops delivers maximum performance for photo editing tasks at minimum cost. The focus is unashamedly on gaming, so the look of the laptops is slightly chunky and practical, and you get specific specs like a backlit keyboard. But look at the rest of its specs, and you'll see that the Nitro 5 has much to offer non-gamers. There are several variants of the Nitro 5, but they all feature a 15.6-inch Full HD IPS screen, so you don't have to worry about the quality of the laptop screen when choosing this line. I didn't pick the most expensive model in the lineup. Still, even it offers a powerful AMD Ryzen 5 2500U quad-core processor, 8GB of RAM, and a 1TB hard drive for plenty of file storage (other configurations with a smaller but faster SSD are also available.) The laptop is also equipped with a powerful graphics card, and even if you have not been a gamer before, this laptop can give you a new hobby!
Pros:
Fast processor;
Potent graphic card.
Cons:
Specific design that not everyone will like.
3. MSI GF63 Thin 10UD-416RU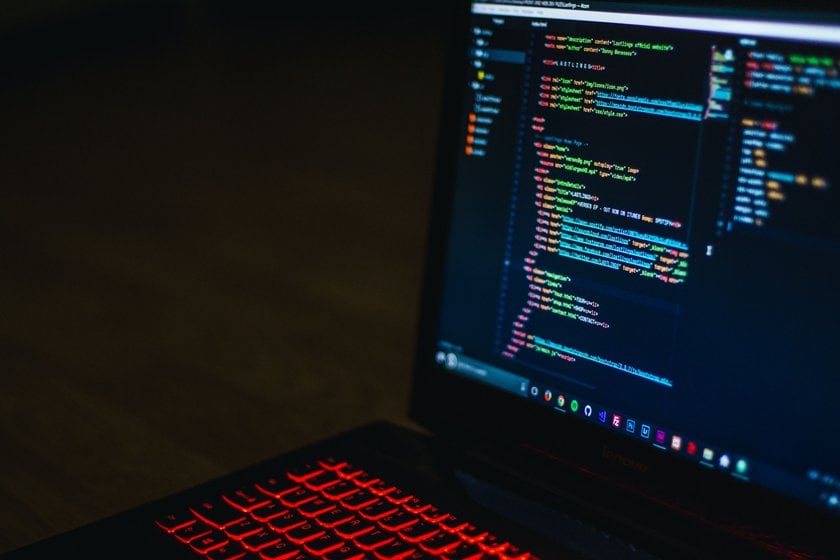 Best affordable laptop for photo editing and design.
This laptop from MSI is the best choice for professional designers and photographers. It has excellent performance characteristics that allow you to freely use Photoshop and other similar programs.
The GF63 Thin 10UD-416RU has a 6-core processor that processes data quickly, 8 GB of RAM, a discrete graphics card, and a Full HD IPS display. The LI-Pol battery deserves special attention, which is responsible for the autonomy of the equipment. Its resource is enough for 7-8 hours of work, during which you can manage to process dozens of pictures.
Pros:
Good feature set;
Powerful processor;
Full HD IPS screen;
Long battery life.
Cons:
4. MSI Stealth 15M A11UEK-275RU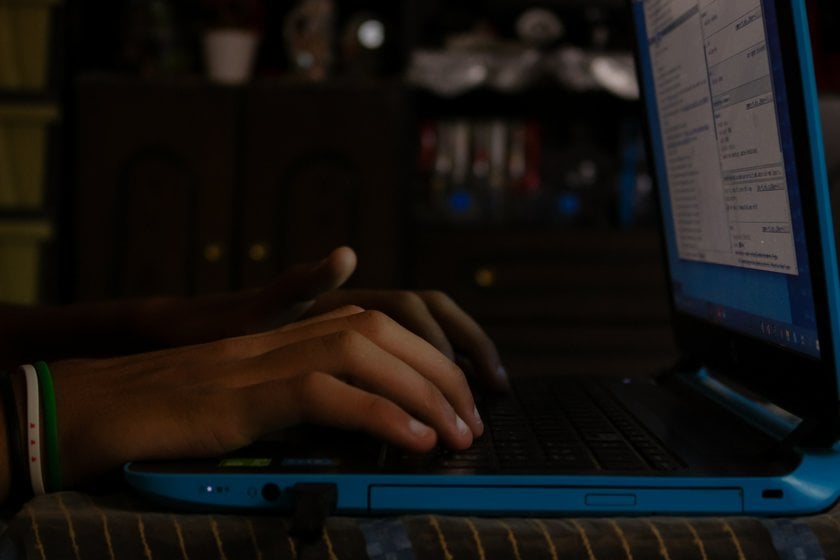 The best laptop for advanced photo editing.
This laptop from MSI is popular with photographers who often deal with complex shots. It has a modern design, is equipped with a powerful processor, and is characterized by high performance. Also, this model economically consumes battery power and works for a long time without recharging.
Stealth 15M A11UEK-275RU has a durable metal case. Thanks to this, you can always carry it with you without fear for the integrity of the internal parts. It is also worth noting the compactness of the laptop and the presence of many useful additions.
The laptop has 512 GB of internal memory and supports the installation of microSD cards.
Pros:
Powerful processor;
High performance;
A long period of work without recharging;
Metal case;
Many useful extras.
Cons:
High price for this segment.
5. Dell Inspiron 14 5000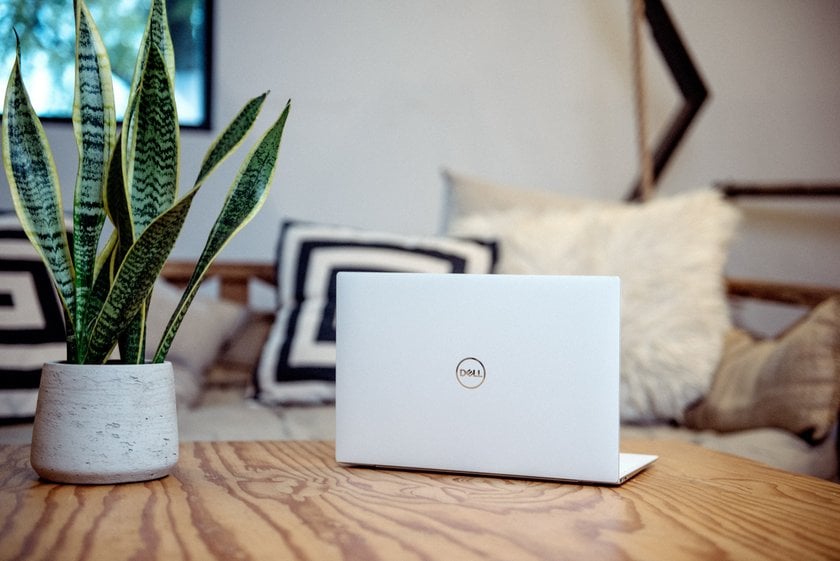 Best budget photo editing laptop and tablet in one.
Want a laptop and tablet in one? Then check out the Inspiron 14 5000, which offers outstanding versatility and functionality at a very reasonable price. The 14-inch Full HD screen can be rotated around its axis, allowing it to be used as a tablet. This touchscreen laptop can be used as a basic pen-enabled graphics tablet, which is very rare in the budget sector. Dell also did not forget about the quality of the display, as the panel is made using IPS technology. Hidden under the chassis is the latest 10th Gen Intel Core i5-10210U quad-core processor with a full base speed of 1.6GHz and boost up to 4.2GHz. Pair that with 8GB of RAM and a 512GB SSD and you've got very high all-around performance. The only downside is that this is a 14-inch laptop, which is noticeably smaller than a standard 15.6-inch and can be a little awkward to work in Photoshop photo editor. But this trade-off might be worth it if you're prioritizing portable laptops for photo editing on the go.
Pros:
Cons:
The 14-inch screen size makes the laptop not the best budget laptop for Photoshop.
6. HP Pavilion 15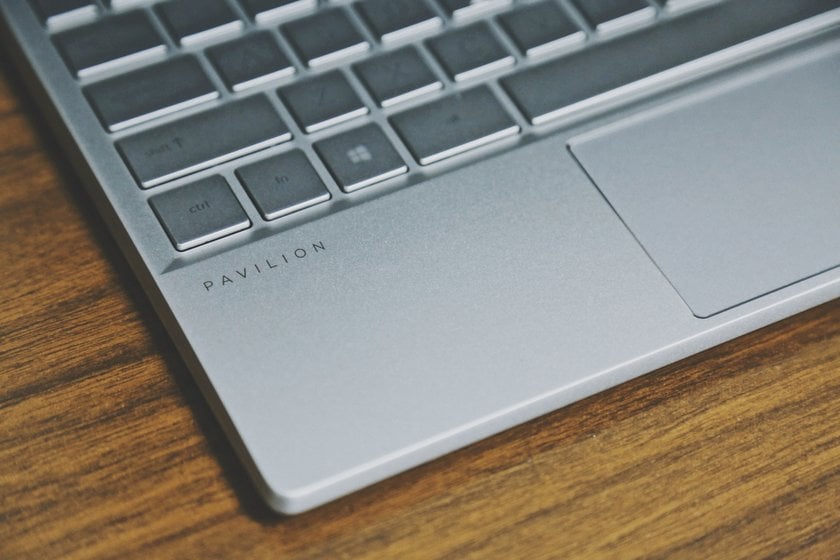 One of the best cheap laptops for photo editing.
The HP Pavilion lineup is budget-friendly yet well-designed models that are great for various tasks, including professional photo editing. You can use a variety of CPU and RAM configurations, but we recommend AMD Ryzen 5-based midrange versions as they offer the best balance of power at a reasonable price. 8GB of RAM is the minimum available for the current Pavilion 15 range, and it's enough for photo editing. If you need to edit huge images, look for 16 GB of RAM versions. Despite belonging to the budget segment, the line offers a good list of connectivity options: USB-C, USB-A, HDMI, and even an integrated SD card reader. Also impressive is the 15.6-inch Full HD 1920x1080 screen with IPS technology, so your photos will be displayed at their best.
Pros:
Cons:
Ryzen 7-based models are expensive.
7. ASUS VivoBook S15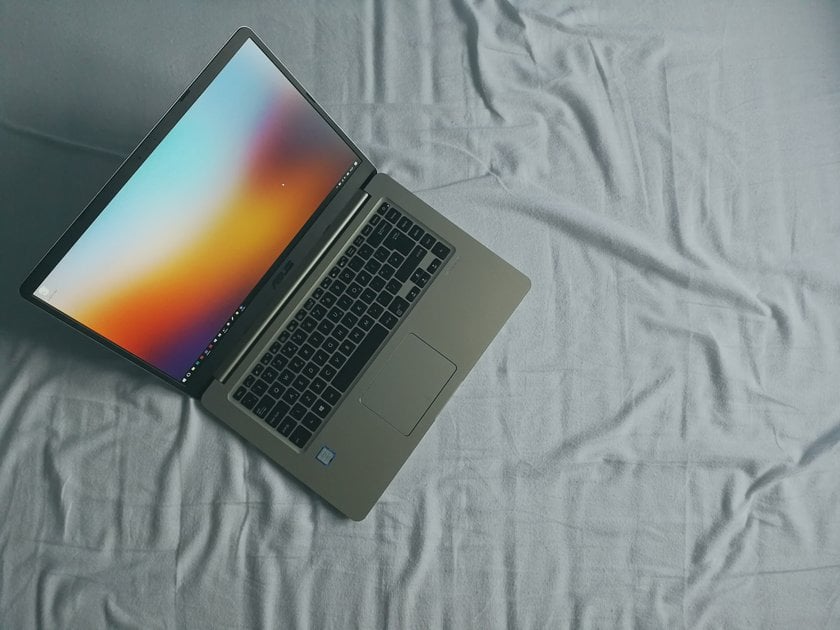 The best cheap laptop for photo editing (portable).
Asus' VivoBook range is vast and quite confusing, but if you look closely at the specs, you can get a 15.6-inch model with a high-quality Full HD IPS screen with wide viewing angles and excellent contrast. Several processor options are available, but we recommend the Intel Core i5 processor as it strikes an outstanding balance between performance and price, allowing you to run editing applications without freezing. Most S15 models have 8GB of RAM and a small but fast 256GB SSD. At just 1.8kg, the VivoBook is a reasonably portable budget laptop, proving that low cost doesn't necessarily make the laptop bulky and gaudy.
Pros:
Cons:
Not all S15 models have an IPS screen.
8. DELL G5 15 5500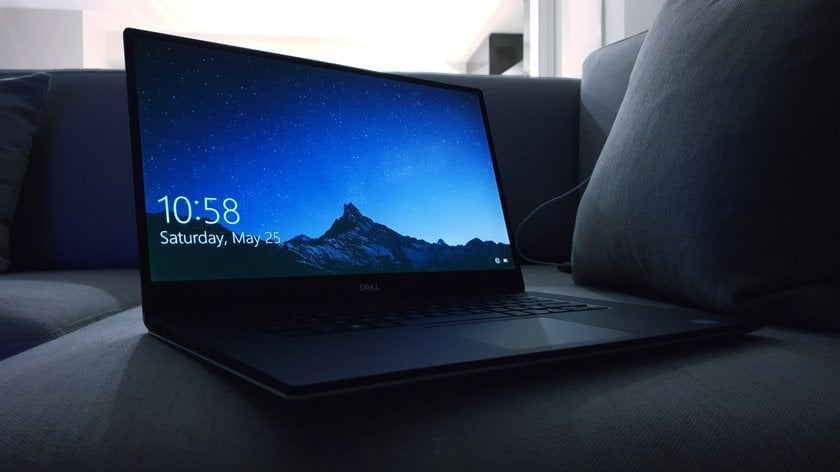 The best cheapest laptop for photo editing for professionals.
This laptop is one of the best in terms of value for money. It is popular with professional photographers and becomes their indispensable assistant. This model has excellent performance characteristics that allow you to install and open any photo editor.
A built-in battery powers G5 15 5500 for several hours of active equipment operation. Among other advantages of the device, the keyboard backlight, the ability to read flashcards, and support for various wireless standards are worth highlighting.
Pros:
Quality assembly;
Acceptable cost;
Capacious battery;
Many useful extras.
Cons:
Strong heat during operation.
9. Huawei MateBook X Pro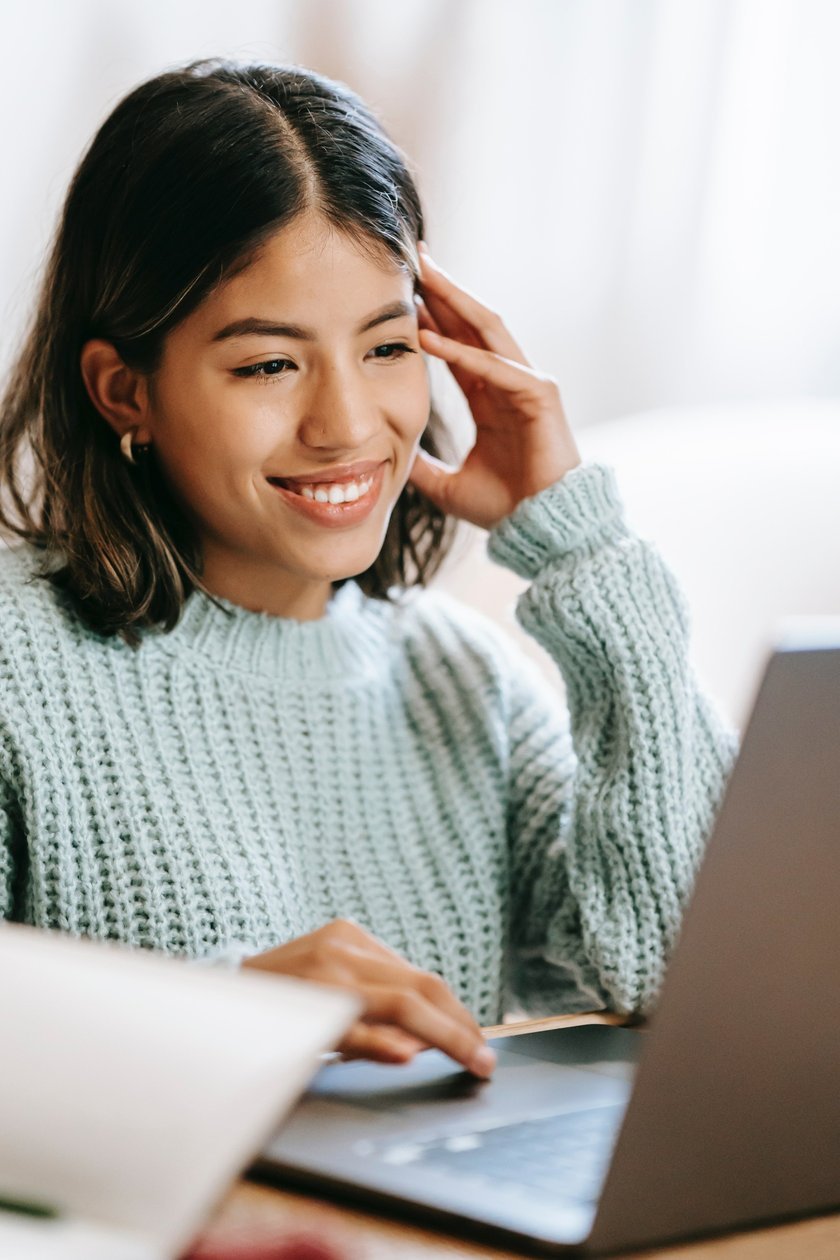 Perhaps the best inexpensive laptop.
Huawei is well-known as a phone manufacturer. But it also makes relatively affordable laptops that directly compete with similar laptops from Apple and Dell, usually at lower prices. But despite the low price, you get great design and performance. The MateBook X Pro is no exception. Our recommended configuration has an Intel Core i7-10510U processor, 16GB of RAM, a 512GB SSD, and a dedicated NVidia graphics card. Considering the price, this specification is quite impressive.
The 13.9-inch IPS touchscreen display has an unusual width-to-height ratio of 3:2 (most laptop displays have a screen ratio of 16:9). This unique attitude provides more vertical screen real estate to edit photos than other laptops with 14-inch displays. Like many portable laptops, the MateBook X Pro lacks an SD card reader and doesn't have many ports. There are 1 Thunderbolt port, 2 USB-C ports, 1 USB 3.0 port, and a 3.5mm headphone port.
Pros:
Long working time;
Touchscreen laptop;
Unique screen ratio 3:2.
Cons:
10. ASUS Laptop 15 X515JP-BQ029T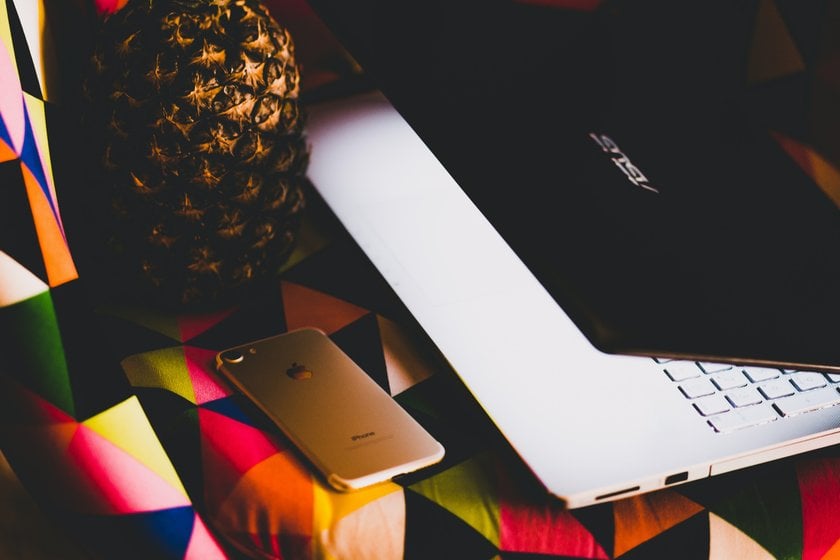 The great assistant to make your photos impress.
This laptop from ASUS is one of the best laptops in the budget segment. It is perfect for home photo editing, as it has the appropriate characteristics and is easy to use.
The laptop is great. It has a standard Full HD resolution IPS display. This provides excellent color rendition and allows the photographer to distinguish each shade and process high-quality images. An additional advantage will be the presence of an extensive battery, which makes it possible to work for a long time in places without electricity.
A 4-core Intel Core i5-1035G1 processor powers this model.
Pros:
Low cost;
Ease of use;
Good feature set;
Long battery life.
Cons:
11. Dell Vostro 15 3500
One of the best cheap laptops for editing and for travel photographers.
This budget laptop is perfect for photographers and designers who lead an active lifestyle. It has a small size and weight, so it fits easily in a backpack or bag and makes it possible to avoid discomfort during long-term transporting.
According to the characteristics of the Vostro 15 3500, it is not much different from other models in the budget price segment. It has 256 GB of hard disk space, 3680 mAh battery capacity, and 15.6 inches screen size. All this makes it possible to comfortably work in Photoshop and use the device in places without access to electricity.
Pros:
Scceptable price;
Compactness;
Lightweight;
Optimal characteristics for working in photo editors.
Cons:
12. Lenovo IdeaPad 110-15ACL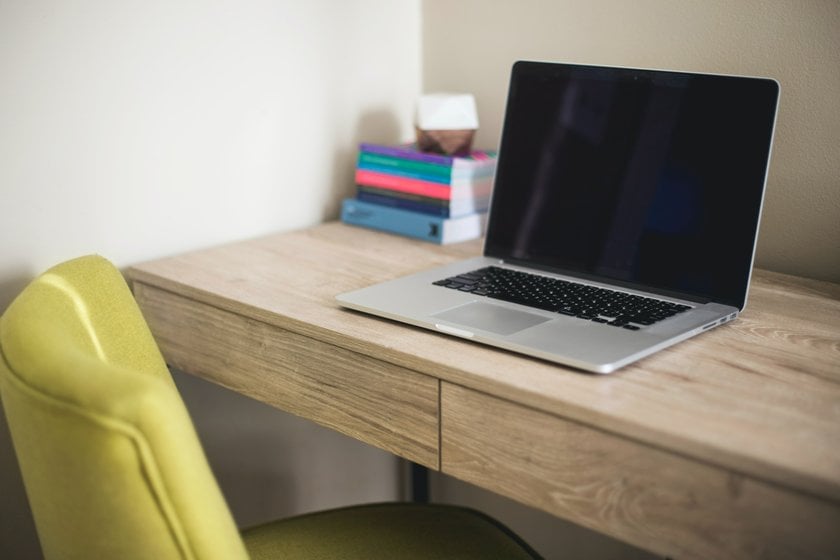 Good laptop for Photoshop.
The Lenovo IdeaPad 110-15ACL comes with 8 GB DDR3 1600 MHz RAM, AMD Quad-Core A8-7410 (2.2 GHz) quad-core processor, and a 15.6-inch display with a resolution of 1366x768 pixels. The discrete graphics adapter AMD Radeon R5 M430 has 2 GB of video memory. All this is enough for comfortable work with Photoshop.
Pros:
Good Quad-Core A8-7410 processor (2.2 GHz).
Cons:
13. HP 255 G5/15-ay091ur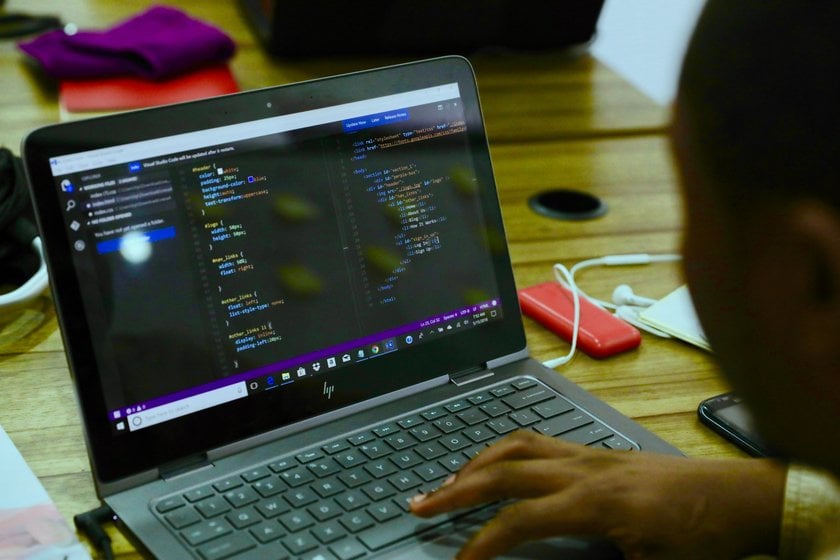 The cheapest Hewlett-Packard laptops for photographers.
The HP 255 G5 processor is weaker than the Lenovo IdeaPad 110-15ACL. Instead of 2.2 GHz, here we have a quad-core AMD Quad-Core A6-7310 with a frequency of 2.0 GHz. RAM is the same 8 GB DDR3 with a frequency of 1600 MHz. But this model has a high-speed solid-state hard drive (SSD) with a capacity of 128 GB on board. The screen diagonal is 15.6 inches, but the resolution is already Full HD (1920x1080 pixels), so you can use your new laptop for better photo processing.
The HP 15-ay091ur is similar to the HP 255 G5. The differences are that instead of a solid-state hard drive, a regular 1 TB HDD is installed. Also, the assembly is not based on AMD but on a dual-core Intel i3-5005U processor with a frequency of 2.0 GHz.
Pros:
Full HD screen resolution (1920x1080 pixels);
Price.
Cons:
Weaker processor than Lenovo IdeaPad 110-15ACL.
14. Acer Aspire E5-575-32DV
A no-frills laptop for professional photo editing.
The Acer Aspire E5 is another 15.6-inch Full HD model. The laptop is based on a dual-core Intel Core i3-6100U (2.3 GHz) processor. On board, it has 8 GB of DDR4 RAM. A nice bonus is a 128 GB solid-state hard drive. In general, this is a fast workhorse that will do a great job with photo processing.
Pros:
128 GB solid-state hard drive.
Cons:
Not the best choice for video editing software.
15. Lenovo Legion 5 Pro16ITH6H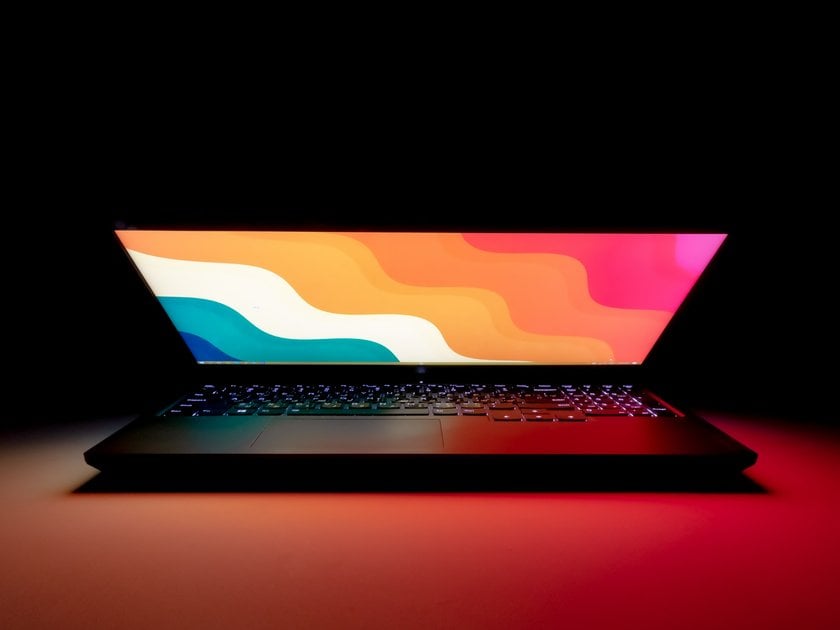 Best cheap 16-inch laptop on the market.
This Chinese laptop has an 8-core CPU from the Core i7 series, 16 GB of RAM, and plenty of free space on the SSD. Thanks to these qualities, the device can simultaneously open several large programs and gives you an opportunity to store plenty of files in the memory of your computer.
The screen of the Legion 5 Pro16ITH6H has a diagonal of 16 inches. This one is equipped with an IPS matrix and anti-reflective coating to protect the user's eyes from harmful glare and minimizes the load on the organs of vision. A bonus is the long battery life.
Pros:
A large amount of RAM;
Powerful processor;
The ability to work in several programs at the same time;
Long battery life.
Cons:
High price for this segment.
16. MSI Pulse GL6611UCK-424XRU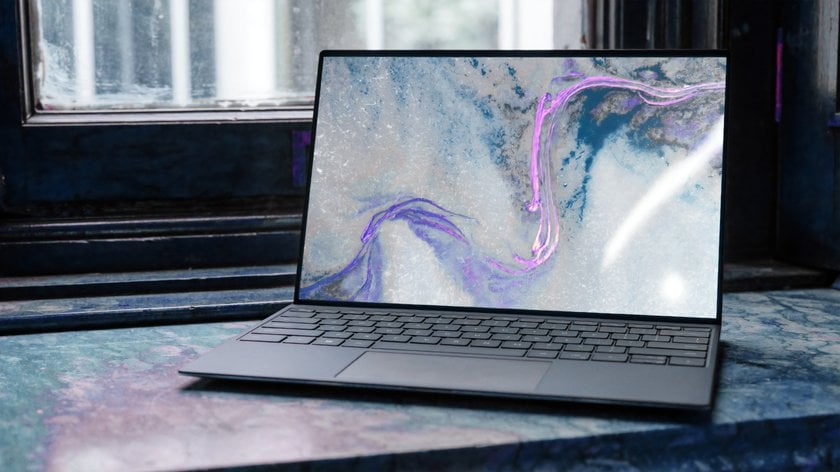 The rarest of the best cheap laptops for photo editing.
Professional designers and photographers can safely buy this easy-to-use laptop. It comes with a powerful CPU, a good graphics card, a capacious battery, and a high-quality display, and it also has excellent performance characteristics. This combination makes the device perfect for working in Photoshop and other photographic software.
Pulse GL6611UCK-424XRU has many valuable additions. These include a backlit keyboard, many connectors for connecting additional devices, and support for modern wireless standards.
Pros:
Ease of use;
Many useful extras;
Attractive appearance;
Good feature set.
Cons:
17. ASUS X540LA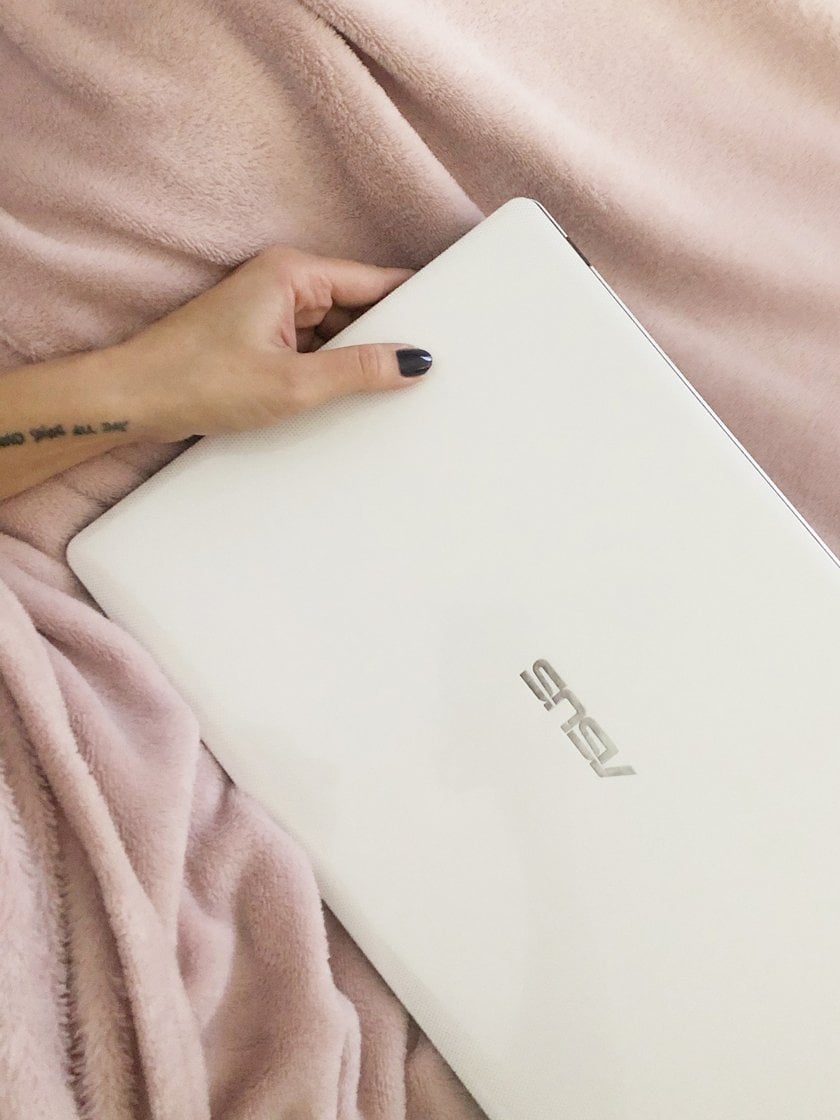 Traditional laptop for productive work
ASUS X540LA is based on a dual-core Intel Core i3-5005U CPU. Here we have the same 8 GB of DDR3 RAM with a frequency of 1600 MHz, a 128 GB solid-state hard drive. The display also has a diagonal of 15.6 inches and a Full HD resolution (1920x1080 pixels).
Pros:
Cons:
As you probably already understood, all Windows laptops in this price category have approximately the same parameters with minor variations. In general, for $500-1000, you can get a reliable working machine that will not give you much trouble when working in PS, Lightroom, and other photo editing software.
The Extra Requirement: Luminar Neo Must Go On!
I guess you noticed that I mentioned Photoshop more than once in this article. I did this because it is the most popular photo editing software. However, there is an alternative software, that is more convenient and faster for everyday use.
I often process photos in Luminar Neo. This artificial intelligence program allows you to process photos faster and more creatively than Photoshop. For me, this software is better in every way: it is easier to use, has all the same features as PS and even more, allows you to make adjustments in a couple of clicks, and also has a fantastic set of tools for creativity. For example, I can make a model's eyes more expressive in a matter of minutes, such as in the famous "Afghan girl" by Steve McCurry.
Well, it is clear that a "heavy program" with artificial intelligence requires more RAM than other photo editors. That's why it's essential for me to find a laptop that I can use to work Luminar Neo without freezing.
I would also like to take this opportunity to recommend Luminar Neo to you, even if you are already using PS. The fact is that this program can be installed both as a standalone photo editing application and as a plug-in for Photoshop. This can save you a lot of time and give you a whole new photo editing experience.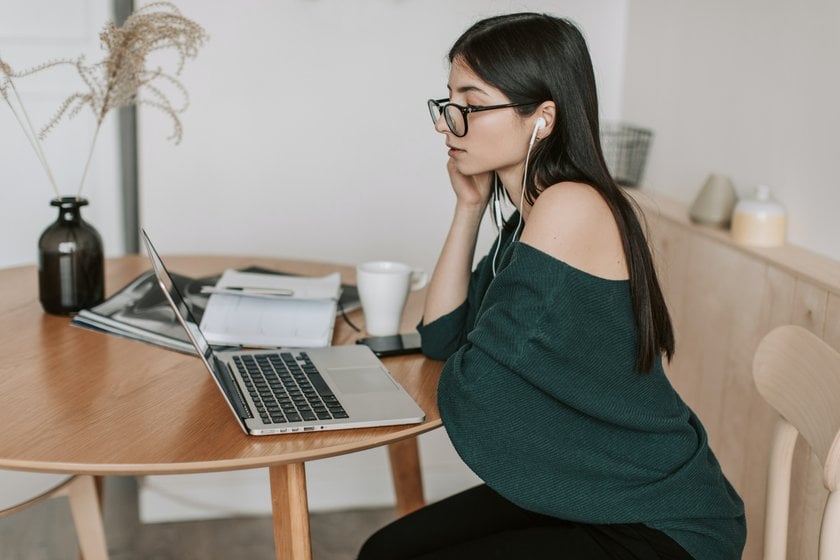 Some Final Words
If you ask a professional photographer what is the best laptop for photo editing on a budget, he will tell you that it is best to buy a desktop PC and a good monitor for it. Well, there is some truth in this. However, laptops are cheaper, and if you don't have all the money in the world, this is your choice! In addition, we have already seen that some models can outperform even some desktop PCs, at least in terms of performance. I'm talking about gaming laptops. Yes, these little ones may surprise you! These laptops are the best for photographers, and I would recommend them first because no one makes laptops, especially for you and me, unfortunately. Yes, and sometimes there is a desire to play. For example, I haven't played the latest God of War, have you?
I hope that with this list of the best laptops on a budget, I hit the bulls-eye and you found your laptop among those I talked about. And if not, now you at least know what to look for to choose the best model.
FAQ
What is the Best Laptop for Photo Editing?
High-end models like the Apple MacBook Pro 16-inch and Dell XPS 15 are top choices due to their powerful processors, high-resolution displays, and color accuracy.

What's the Best Laptop for Photo Editing Under $700?
In this budget, consider the Acer Aspire 5 or Lenovo IdeaPad Flex 5, both offering good performance and display for their price range.

What is the Best Laptop for Photo Editing And Graphic Design?
Laptops like the Apple MacBook Pro (especially with the M1 or M1 Pro/Max chips) and the Microsoft Surface Laptop Studio stand out for their performance and displays suitable for both photo editing and graphic design.

What Laptop is Best for Photo and Video Editing?
The Dell XPS 17 and Apple MacBook Pro 16-inch are internals, large high-resolution displays, and dedicated graphics capabilities that handle both photo and video editing tasks efficiently.

What is the Best Laptop for Photo Editing Under $1000?
Within this budget, the Asus VivoBook Pro 15 and HP Envy x360 15 are solid choices. They offer good performance, decent displays, and dedicated graphics options suitable for photo editing tasks.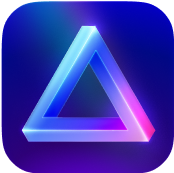 Advanced yet easy-to-use photo editor
view plans