The first question the reader will have is why use a lens hood? It is very useful, and below we will tell you why.
A lens hood attaches to the front of the lens and blocks extraneous light from entering the photo. In addition, it also helps protect it from damage if you accidentally bump it against an object. Just by putting a lightweight accessory on your camera, you'll greatly improve image quality and extend the life of the lens itself. That's why most photographers use them whenever they can.
We will talk about the benefits of using different types of them. Many beginner photographers do not understand what is it for. A lens hood can help to change your photo and keep your lens safe. The name of this accessory comes from the German word for "obscure". In our review, we will tell you what is a lens hood for, and why it can be plastic, metal, rubber, and other.
Types of Lens Hoods: What are the Differences
They differ from each other by the following parameters: manufacturing material, shape, mounting, and color.
The lens hood has two important functions:
protection against the light from entering the lens;

helping to protect your lens from scratches and other mechanical damage.
To begin with, you need to decide why you need a lens hood. It is most often needed when shooting in bright sunlight. It helps to avoid unnecessary oblique rays of light entering the lens can make the image more contrasting. This same function can be performed indoors as well, for example, if you are shooting at a concert or disco where there are many uncontrollable light sources.
An equally important function is to physically protect the front lens. It allows you to do without the need for protective filters. Unlike filters, a hood will never compromise image quality. Some photographers don't wear lens caps and filters at all — only lens hoods. It depends on the design, camera lens hood purpose, and the type.
Blends are made from the following materials:
Plastic. Plastic is the most common and versatile;

Rubber. Rubber hoods have the advantage of being compact. They can be rolled up without removing them from the lens, so they do not take up space. But they also have disadvantages. Rubber hoods are not durable. Sooner or later they will tear. In addition, because of their softness, they poorly protect your lens glass from damage;

Metal. Metal hoods are mostly found on older lenses. They do not give any advantages over plastic ones.
Cylindrical vs Petal-type
Blends can be petal-shaped or cone-shaped. The main differences are:
Petal hoods are used on

wide-angle

or zoom lenses with a wide-angle lens;

Tapered, or should we say cylinder-shaped, lens hoods are used on telephoto lenses. All from 50 mm onwards.
We won't dwell here on why they come in such shapes. The matter is to understand the purpose of the lens hood. You cannot put a cone-shaped hood on a wide-angle lens — it is fraught with tangible vignetting.
Situations Where Use is Necessary
The main purpose is to reduce the amount of glare that appears in the image.
Improving Photo Quality
If you have ever taken pictures in bright light, even if the light source was outside your frame, you are probably familiar with the problem of glare and flare. You may not be able to see glare when you take a picture, but when you look at the picture on your PC. Especially if you use one of the inexpensive filters or your lens does not have very advanced anti-reflective coatings. Some lenses are more susceptible to glare than others.
Lens hoods not only prevent large specks of glare and discoloration in images. They also improve contrast and color in a photograph. When used properly, they will never hurt the quality of your images, even if you're not in direct sunlight. Remember that any accidental light sources can reduce image contrast. Depending on your lens, these differences may stand out even more.
Solid Protection
In addition to improving image quality, the other main purpose of using a lens hood is to protect your camera from bumps, scratches, fingerprints, and other damages. If you ever drop your lens, it won't save it, of course, but it can prevent many of the unpleasant consequences of dropping it. Better to have a cracked lens hood than a cracked front end.
Lens hoods also help prevent debris from getting on the front of your lens, which is especially useful when shooting in rain or snow.
Petal hoods look more interesting — but why do they have that shape? Because the camera sensors are rectangular, the design of the petal hood is perfect; its notches maximize the space for the four corners of the image. This also means that it needs to be put on perfectly and accurately. If it's not rotated correctly, it will be partially out of frame.
Cylindrical lenses have a simpler design and are generally not as effective in operation. But you can't say categorically that cylindrical hoods are bad. Many telephoto lenses, especially simple ones, use cylindrical hoods. They do their job just fine. Keep in mind that a cylindrical hood is much better than nothing.
Note that hoods on zoom lenses are only adapted to the widest focal length of the lens (for the most part). Otherwise, you'll grab its edge every time you zoom out. So when you're using a zoom, whether with a cylindrical or petal hood, pay attention to flare at long focal lengths. You may have to block the sun with your hand if one lens hood isn't enough.
When Not to Use Lens Hood
Despite all the obvious benefits of using the accessory, there are a few specific instances where you may not want to use it or simply can't do it.
Making Your Photo Unique
The glare is part of the shot's intent. The lens is designed for a smaller sensor, and part of the lens hood gets caught in the frame. You use certain filters or accessories on the lens, which prevents you from attaching a lens hood to it as well. It draws in the wind and makes your photos blurry.
Photographers prefer to avoid glare in the frame, but there may be times when your goal is to catch "bunnies" in a photo. In cases like this, you'll probably want to take off the lens hood. And rightly so.
Nothing Superfluous in the Frame
In other circumstances, you may need to remove the lens hood to keep it out of the frame. This happens most often when you are using a lens designed for cameras with a smaller sensor, such as a Nikon DX on an FX camera. A few models with fish eye type of lens hood, however, will capture some of the lens hood at the widest focal lengths possible. You may need to take it off to see the whole picture.
A more common situation is when you use optional accessories, such as filters or a ring light, which may prevent you from attaching the hood. If the accessory is crucial to the photograph, keep using it, just be careful.
Minimizing Vbration
Along with these main reasons, some photographers remove the lens hood when taking more specialized photos. If you're using a built-in flash, you'll probably get shadows from it in your photos, so you should take it off.
Finally, if you're taking pictures in windy conditions, it's often a good idea to take the hood off to minimize the vibrations in your photos. This is especially true if you're using a telephoto lens, and when shooting from an airplane or helicopter with the window open. There may be other special cases, depending on the type of photography. Use a lens hood by default, but you know better than anyone when it just won't work for your photo shoot.
How to Use Blend Like a Pro
In this section of our review, we will explain a few subtleties of what does a lens hood do. Each lens requires a different hood, and there is no such thing as a universal hood. This attachment is inexpensive, but it allows you to get especially artistic shots. The curved edges of the hood are supposed to cut off light streams that are unnecessary in a photographic scene, avoiding the edges of the hood catching in wide-angle photography. By rotating the shaped hood, you can achieve optimal results. Professional photographers understand that it's not easy to get an artistic result, it's playing with the light, which is what the lens hood is for.
The disadvantage of using this device is that if a built-in flash is used, part of the frame may be darkened. Therefore, it is better to use a high flash or an external flash. And of course, with it, any camera looks much more professional and solid, giving the photographer a lot of pleasure.
In order to choose your lens hood, you will have to do a lot of work by trying and analyzing the reviews on the Internet, but the effect of the hood is worth the effort. This accessory is made by many companies. It is possible to tell the difference between high-quality hoods and cheap hoods by knowing a few things. A quality hood has a layer of light-absorbing material on the inside. Plastic or rubber hoods do not have a pungent, unpleasant odor. When purchasing this accessory, you should take your camera bag with you.
How to Attach A Lens Hood
The attachment of the camera lens hoods depends on their type.
There are several mounts:
Screw-on lens barrel mount. This is the preferred mount. The hood rotates about 90 degrees until it clicks and sits firmly in place;

The mount on the lens body with a latch. Not the most secure attachment, but it allows you to attach the lens hood faster;

A mount on the retractable end of the lens with a latch. A good option if it is designed to do so;

Screwing into the thread of the front of your camera lens is on the principle of a light filter. So you can put the hood on absolutely any lens. The advantage is versatility. Not convenient for petal hoods because you can't clearly fix the vertical position of the hood. This is not recommended for lenses with a rotating front.
How to Store A Lens Hood
Hoods are lightweight accessories but can be surprisingly bulky if you just toss them in your bag. A good (and obvious) method to optimize for use space is to remove all the lens hoods and stack them inside each other.
Another alternative is to simply rotate it. Aside from some wide-angle lenses that have one built into them, almost every lens hood can be used for transportation.
Conclusion
This may sound silly, but don't take pictures with your lens hood upside down! You'd be surprised at how many people make this mistake because they just don't know what's best. Photographing with it turned backward is disadvantageous. That way you're not blocking the light, and it's not protecting your lens at all. The only reason to turn the hood upside down is for storage and transportation.
We hope this article has given you a good idea of when and how to use a particular lens, and you can improve your photography. Buying a lens hood is a simple thing, worth a little bit of effort, that can greatly improve the quality of your images. And even, under adverse circumstances, can save your camera from damage. We have now reported everything you need to know to use a lens hood.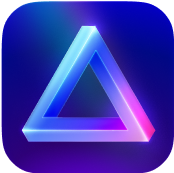 Advanced yet easy-to-use photo editor
view plans