Looking for the ideal wide-angle lens for your Nikon camera? Our top list will help you make the right choice!
Even though Nikon full-frame wide-angle lenses are not considered universal to use, professional photographers know that they can help to realize many creative ideas. By choosing a quality model, you can experience firsthand how incredible your shots can be, regardless of the photography genre you prefer. Wide-angle lenses can be used for taking landscape pictures, but it's not the limit of what you can do. By choosing the best option, you can also easily capture urban views, real estate, and even group photos. We have collected the best models of wide-angle lenses compatible with Nikon in our top list and you will surely find the one that suits your needs!
Nikon wide-angle lenses: the best models in 2023
A wide-angle lens is defined as a lens with a short focal length and a wide angle of view. It allows the camera to capture much more of the scene than a standard model, which makes it ideal for taking landscape and architectural pictures. The best wide-angle lenses for Nikon allow photographers to get as close as possible to their subjects without losing the background and give viewers the feeling that they are looking at the scene with their own eyes, rather than through a picture. We've prepared a list of the best models to help you unleash your creativity and take your photos to a whole new level!
1. Nikon AF-S FX NIKKOR 20mm f/1.8G ED
Do you prefer prime lenses? The excellent performance and extensive features of this model will not leave you indifferent!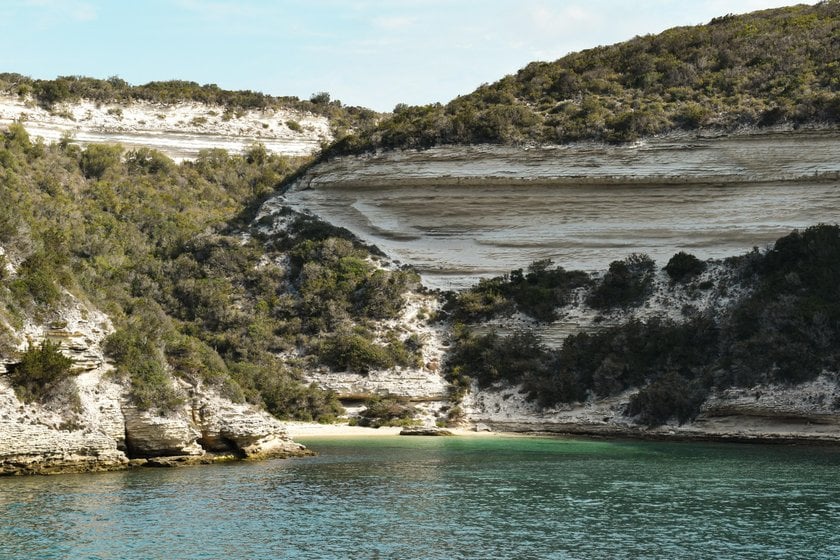 Specifications
With this wide-angle lens for Nikon FX, you can shoot anything! Of course, this model is ideal for taking pictures of landscapes, but that's not all. Group photos, event, and city photography — do whatever you want to do! This lens is very handy because of its small size. It combines an ultra-wide-angle focal length perspective, the ability to shoot even in unfavorable lighting conditions, and incredible technical features. Whether you're capturing stills, high-definition video, time-lapses, or star trails, this model will expand your creative potential and will provide the highest image quality.
Pros and cons
When you choose this model, you'll appreciate its advantages:
compact, lightweight FX-format lens that combines an ultra-wide-angle perspective of 20mm focal length with excellent optical performance;

aspherical lenses provide superb, sharp images throughout the frame.

the innovative Silent Wave Motor (SWM) uses ultrasonic waves for fast, precise, and virtually silent autofocus;

a 20mm, 94-degree angle of view, perfect for still photography and motion capture;

creates beautifully blurred backgrounds in high-definition photos and videos.
Speaking of disadvantages, it should be noted that the cost is somewhat overpriced. Undoubtedly, this lens is very good, but having some limitations in your budget, you can look at more affordable options.
2. Sigma 24-35mm f/2 DG HSM Art
Meet one of the best wide-angle lenses for Nikon. Incredible sharpness, perfect focal length range, wide, constant aperture — undoubtedly a great option for your photography!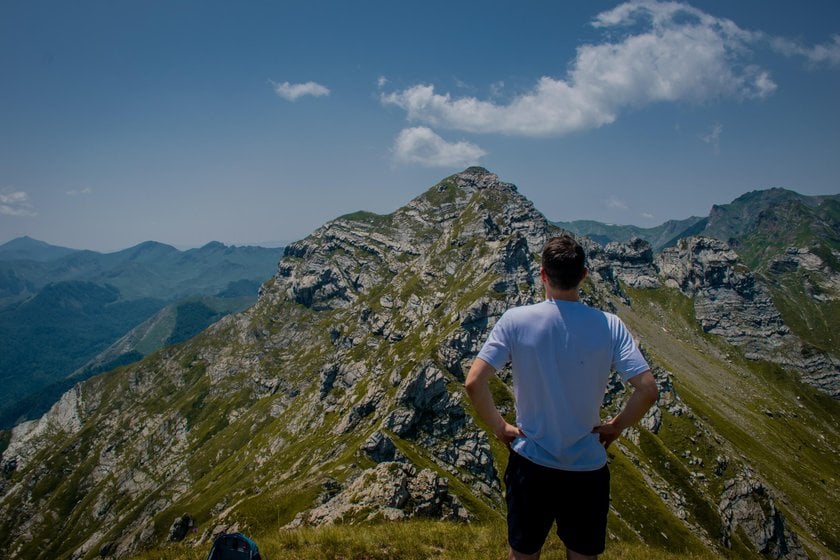 Specifications
The new Sigma 24-35mm lens incorporates the latest technology, including an optimized autofocus (AF) algorithm for smooth, fast, and precise focusing as well as a manual focus function (MF). As with many other Sigma lenses, this model uses a Thermally Stable Composite (TSC) material that is consistent in extreme temperatures and also reduces the size and weight of the lens. In addition, the Super Multi-Layer Coating reduces glare and delivers sharp, high-contrast images even in backlit conditions. It is ideal for close-ups, portraits, and deep-focus landscape photography.
Pros and cons
The advantages of this model include the following:
advanced optics and optimized lens power distribution minimize spherical aberration, axial chromatic aberration, and field curvature;

the video-friendly internal focusing system that eliminates front lens rotation, increases lens stability, and allows the use of circular polarizing filters;

a hypersonic motor (HSM) that enables silent, high-speed autofocusing;

full-featured MF by rotating the lens focus ring during AF;

nine-blade rounded aperture creates an attractive blur of out-of-focus areas of the image.
The favorable price and the presented features make this lens one of the best on the market. However, you may notice a vignetting effect when using it, which you can easily remove by using a photo editor such as Luminar Neo. The disadvantages also include the considerable weight of this model, so it is not too suitable for travel.
3. AF-S NIKKOR 14–24mm f/2.8G ED
This is an excellent lens for capturing real estate on full-frame Nikon DSLRs. It features minimal distortion and excellent sharpness.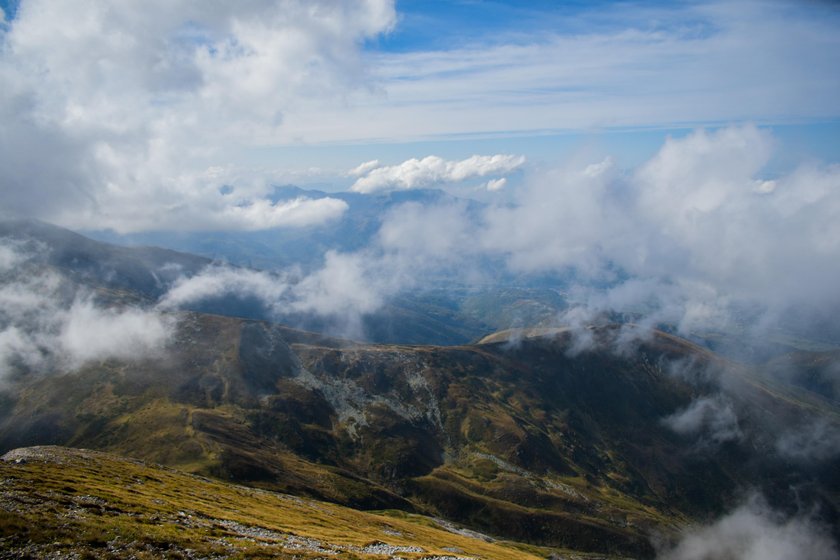 Specifications
This model presents a flexible, ultra-wide-angle focal length range well suited to shooting landscapes, nature, real estate, and interiors. The impressive optical design includes three aspherical elements and two ultra-low dispersion elements that significantly reduce distortion and aberrations, ensuring high sharpness, clarity, and accurate image reproduction. Nano Crystal Coat is also used to control glare to enhance contrast and color fidelity in harsh lighting conditions. In addition, a silent wave motor provides fast, near-silent autofocus and full-time manual focus control, allowing the camera to be used for both stills and movies.
Pros and cons
Here are a number of reasons to buy this lens:
an extremely wide-angle zoom lens with which you can take high-quality, professional shots;

the zoom range is 14-24 mm (DX equivalent: 21-36 mm);

the nanocrystalline coating reduces glare and unwanted reflections;

SWM (Silent Wave Motor) ensures fast and silent autofocus operation.
As you can see, this is a really worthwhile full-frame wide-angle lens for Nikon. However, among the disadvantages is the incompatibility with standard filters.
4. Nikon AF-P DX 10-20mm f/4.5-5.6G VR
If you've been looking for a travel lens available for Nikon, this one is the perfect choice for you. It is quite small, lightweight, and easy to use.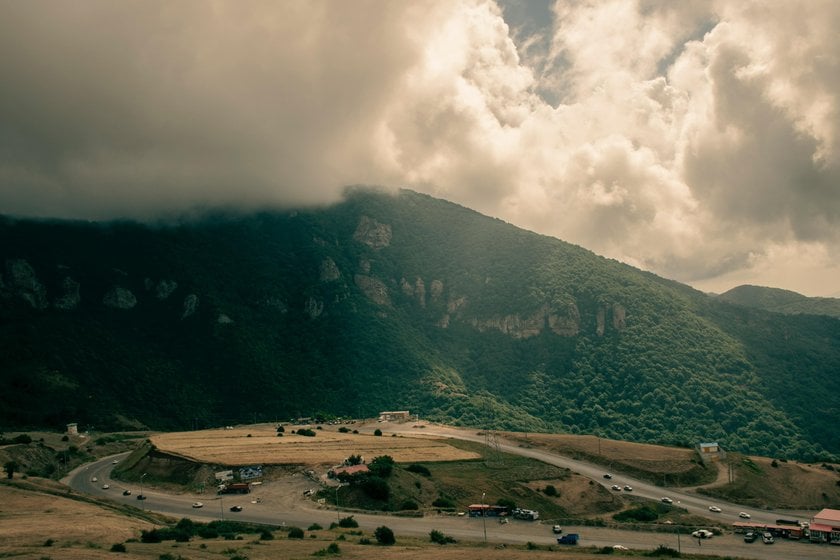 Specifications
To achieve a true feeling of place, you need the model wide enough to see the entire scene. That's where this ultra-wide-angle zoom lens comes in, perfect for capturing sweeping landscapes and cityscapes, architecture, interiors, or just beautiful group photos. The near-silent autofocus and Vibration Reduction (VR) image stabilization make it a great choice for video shooting, and its compact and lightweight design makes this lens the perfect travel companion.
Pros and cons
This Nikon DX wide-angle lens offers many useful features:
an ultra-wide-angle view that surpasses any kit lens and lets you get creative with your composition;

compact, lightweight, and durable design that's great for travel and the outdoors;

outstanding optics provides great stills and video even in challenging situations;

almost silent AF stepping motor ideal for movies;

vibration Reduction (VR) image stabilization provides sharp handheld photos and videos and helps in low-light situations.
On the downside, there is no focus distance scale. Other than that, however, this is a truly stunning wide-angle Nikon DX lens.
5. Tamron 10-24mm f/3.5-4.5 Di II VC HLD
For users choosing a compact model, this ultra-wide-angle lens is a real find because of its quality construction and excellent performance.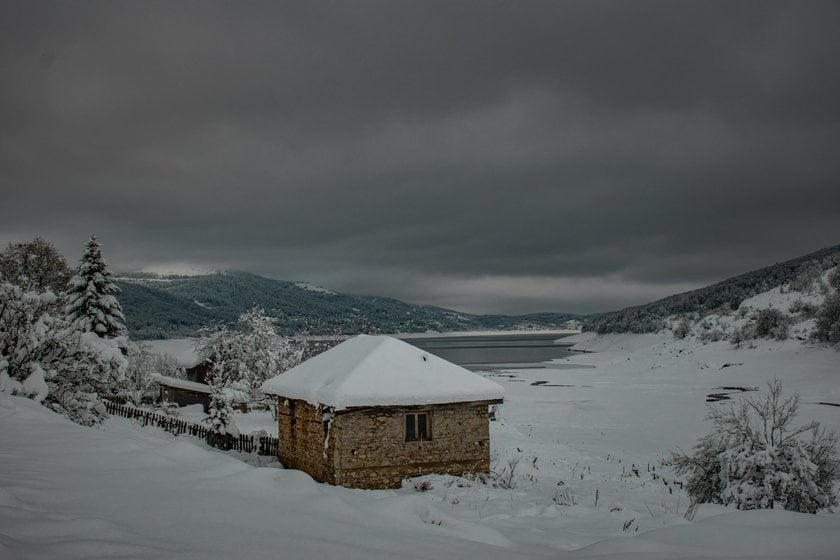 Specifications
This ultra-wide-angle lens is considered one of Tamron's best: a premium 10-24mm focal length range, compact size, and vastly improved optical performance over previous models. It also features the latest Tamron technologies such as VC (Vibration Compensation), the new HLD (High/Low Torque-Modulated Drive) motor, fluorine coatings, and a weather-resistant design. Combined with the excellent resolution for detailed landscapes and candid photos, you get a wide-angle next-generation zoom ready to help you bring any kind of photography idea into reality.
Pros and cons
This wide-angle lens for Nikon boasts such advantages:
excellent optical performance throughout the entire zoom range;

HLD (High/Low Torque Modulated Drive Motor) motor with outstanding performance and stability;

manual focus control at any time, even in autofocus mode;

improved dust- and splash-proof construction, a front lens with protective fluoride coating;

VC image stabilization for optimal performance in any photographic situation.
While working, some care is required to avoid hitting the AF/MF and VC switches. They are quite noticeable and large. However, this cannot be called a disadvantage, but rather a special feature. Once you get used to it, you will simply stop paying attention.
6. Tokina ATX-i 11-16mm f/2.8 CF
This lens is rightfully considered one of the best and most profitable alternatives because it is like the Nikon, but for a better price. And it does not compromise on quality in any way!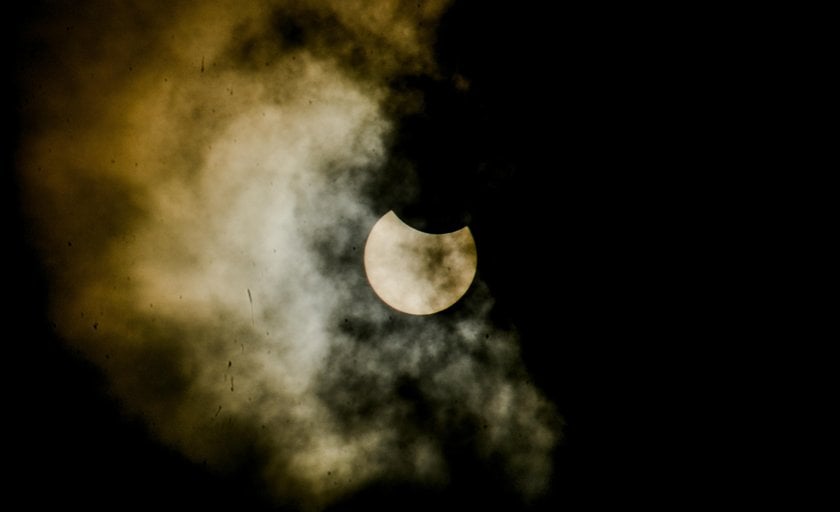 Specifications
Specially designed for Nikon's APS-C-format F-mount cameras, this lens offers a focal length range of 16.5-24 mm, ideal for taking pictures of architecture, landscapes, astrophotographers, and cinematographers. The constant maximum aperture of f/2.8 provides excellent low-light performance, exceptional depth-of-field control, and easy manual control. A one-touch focus clutch mechanism allows quick switching between AF and MF modes, and the internal design makes it ultra-fast.
Pros and cons
The key advantages of this model are:
the ability to take high-quality pictures in absolutely different photo genres, including landscapes, architecture, interiors, and astrophotography;

reasonable price with consistently high quality;

incredible image sharpness;

fixed maximum aperture of f/2.8, which remains unchanged while zooming;

quick and easy switching between autofocus and MF mode.
The model's excellent tightness should also be noted, so it will withstand harsh weather conditions. The only real drawback to this lens is that the autofocus is quite loud, so don't expect it to be useful when shooting video.
7. Nikon AF-S FX NIKKOR 18-35mm f/3.5-4.5G ED
With an ideal zoom range and high-quality optics at a reasonable price, this Nikon wide-angle lens for FX cameras is one of the best options.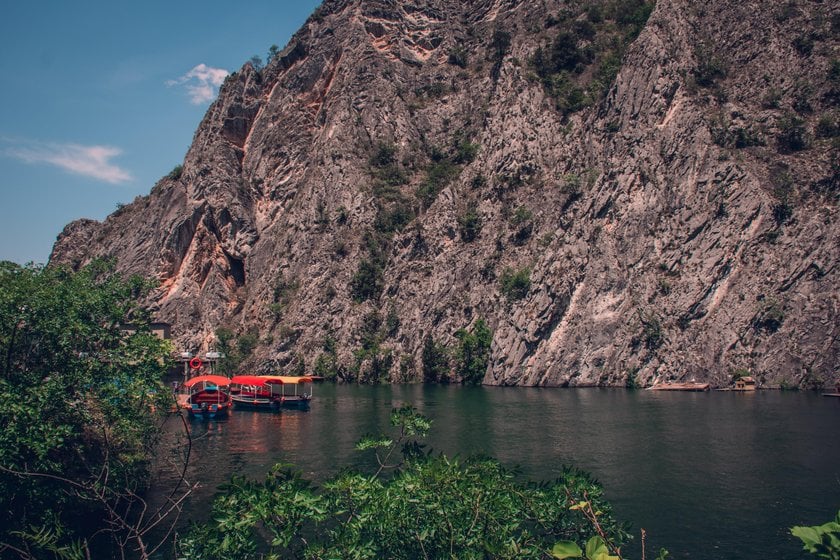 Specifications
This versatile, affordable wide-angle zoom lens will become your go-to helper! Take beautiful architectural photos, landscapes, group portraits, and more; then zoom in for a natural field of view that's slightly wider than what we see with our eyes. What's more, since this model features Nikon's Silent Wave Motor (SWM) for ultra-fast and ultra-quiet autofocus, it's perfect for video shooting. If you want to override the autofocus system, simply grip the focus ring — M/A mode provides a seamless transition between automatic and manual focus. The high-quality construction and superb functionality make this lens a great choice.
Pros and cons
This wide-angle zoom lens for Nikon has the following outstanding features:
universal wide-angle (18mm) and standard (35mm) FX-format zoom lens;

focal length: 18-35mm, focusing down to 0.92 feet from the subject;

a great choice for travel and architectural photography, landscape and casual photo shooting, as well as HD video;

Nikon's exclusive Silent Wave Motor (SWM) delivers ultra-fast and ultra-quiet autofocus with smooth manual control.
To talk about the drawback of this lens, the variable maximum aperture has to be mentioned. This may not matter to some users, but if you often shoot in low-light conditions, it's worth considering.
8. Sigma 14-24mm f/2.8 DG HSM
Among the best Nikon wide-angle lenses, this model stands out for its excellent image quality and lack of distortion, even while shooting wide-open at f/2.8. It's definitely worth your attention!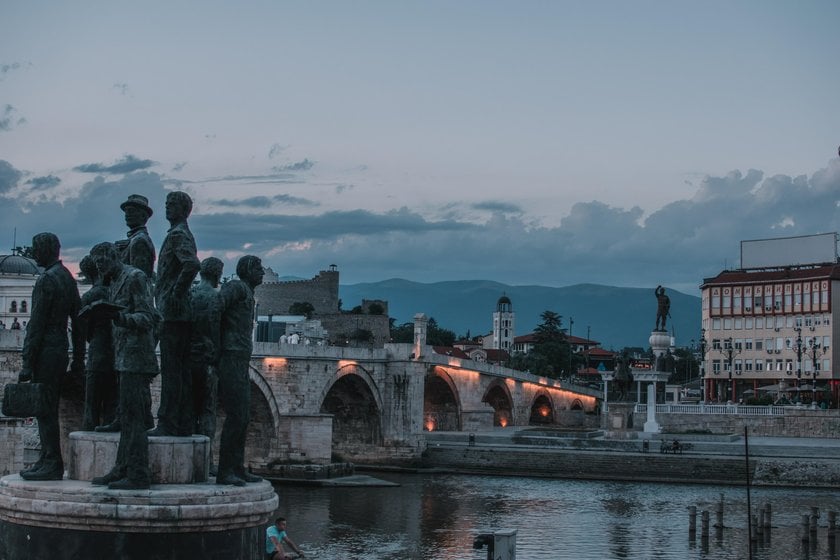 Specifications
An ultra-wide zoom lens with a constant aperture of f/2.8 and a focal length range of 14-24 mm promises the photographer outstanding architectural and landscape pictures. Super Multi-Layer Coating is used to suppress glare and ghosting, ensuring accurate color reproduction and high contrast. The Hyper Sonic motor is the key to fast, smooth, and silent autofocus with manual adjustment. The front lens element is treated with a water- and oil-repellent coating which helps you work in harsh weather conditions.
Pros and cons
This model has the following benefits:
the high-performance dust- and splash-proof design allows working in all weather conditions;

the high-speed and high-accuracy autofocus helps photographers react in an instant to get great shots;

the 9-blade rounded aperture creates an attractive blur in out-of-focus areas of the picture;

Super Multi-Layer Coating reduces flare and helps to take high-contrast and sharp images even in low-light conditions.
As for drawbacks, it's definitely the weight and size of the lens. However, this does not prevent this model from being one of the most popular on the market.
9. Nikon NIKKOR Z 14-30mm f/4 S
This model's versatile zoom range, travel-friendly size, and great sharpness make it one of the top Nikon wide lenses for mirrorless cameras.
Specifications
Thanks to a compact and portable ultra-wide-angle zoom with a fixed f/4 aperture, first-class NIKKOR image quality, and sharpness throughout the frame, this is one of the top options. This model is undeniably versatile, and perfect for a variety of shooting applications. Indispensable for travel, adventure, events, and wide-angle video shooting. Impressive aberration correction, smooth and silent autofocus, and revolutionary performance — all in the first-ever full-frame, ultra-wide-angle NIKKOR lens with filter mount capability. Even though it is made of plastic, the construction is rugged enough to withstand harsh conditions.
Pros and cons
The key features of this model are:
ideal for adding depth and drama to stills and movies, this lens is the perfect partner for the Z-series compact cameras;

14-30mm compact zoom with

Nikon fixed

f/4 aperture and superb image quality;

the retractable lens mechanism allows the lens to fold down to 3.5 inches for safe and minimal packing;

the stepper motor (STM) provides smooth, fast, and quiet autofocus;

Nikon offers

Z lenses, perfectly matched to Z camera bodies, with a new dimension of optical performance for free imaging.
By purchasing this model, you get a quality lens with good performance, but the weak point is taking pictures in low light conditions. You should consider this point while making a choice.
10. Tamron SP 15-30mm f/2.8 DI VC USD G2
Among Nikon ultra-wide-angle lenses, this model stands out for its superior image quality, achieved much more easily thanks to optical stabilization.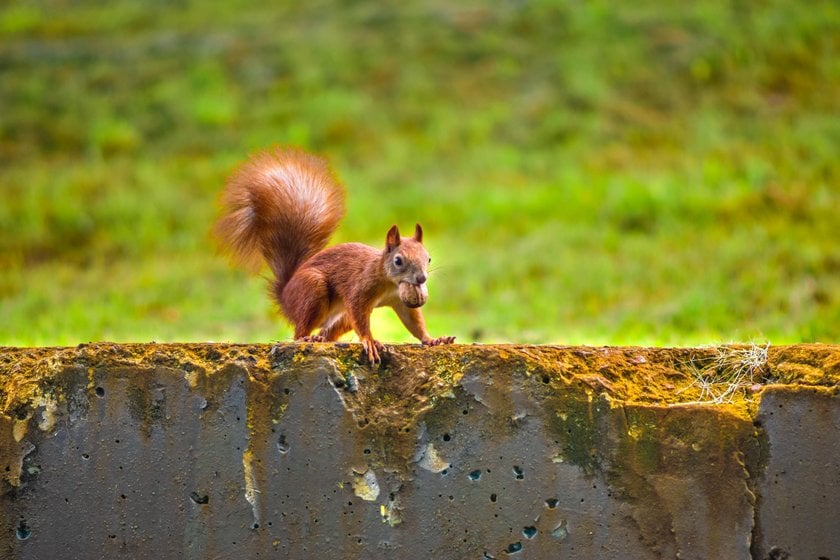 Specifications
This high-speed, ultra-wide-angle zoom lens with the highest image quality lets you capture everything you see. It's perfect for both landscape and city photography. Special glass materials and aspherical lenses are used to prevent distortion and lateral chromatic aberrations, which can be a problem in wide-angle photography. The lens features high-precision autofocus technology and a powerful VC mechanism. In addition to a waterproof design, a wide range of functions allows you to shoot in all weather conditions.
Pros and cons
Let's look at the most prominent advantages of this model:
vibration compensation for more explicit pictures;

ultrasonic silent motor for fast and quiet focusing, ideal not only for stills but also for movies;

rugged construction that allows you to shoot in completely different and adverse conditions;

high-precision autofocus technology helps to take pictures as quickly, as possible.
Although there is no filter attachment thread, this lens is a great option for realizing your creative ideas.
Tips for choosing a wide-angle zoom lens for your Nikon
To make choosing a Nikon wide-angle zoom lens as easy as possible, you should keep a few important nuances in mind. Let's take a closer look at each of them.
Take into account the quality of the picture
A wide-angle lens is indisputably a must-have for developing your photographic skills. However, you can often encounter problems such as distortion, chromatic aberration, or soft edges. When choosing, try to keep in mind possible difficulties in use and consider such an important (even key) factor as image quality.
Which is better, zoom or prime?
It depends on your preferences and goals. Zoom lenses offer a certain range of focal lengths, while prime requires only a fixed. The body of a prime model tends to be more compact and the price is lower. Another advantage is the fast aperture, which makes images deep and sharp.
As for zoom lenses, they are more versatile. Yes, they cost a bit more, but on the other hand, you don't have to buy several models for different focal lengths.
Maximum aperture
This parameter is very important if you are going to use the Nikon ultra wide angle lens in low light, such as at night or in the evening, or to do astrophotography. In that case, a model with a fixed maximum aperture like f/1.8 or f/2 would be best. It can help you easily get the desired results.
Balance of price and quality
This is a very important detail that you should consider depending on your financial capabilities. Remember, you can't buy a quality model very cheaply. However, in our top, we have collected lenses with different price segments, and therefore you will surely be able to choose the most suitable option both in terms of technical characteristics and cost.
Professional processing photos in Luminar Neo
Even using the best wide Nikon lenses, you shouldn't forget about the post-processing. That's how you can get a real work of art. If you want not only to retouch the image but also to show your creative side — Luminar Neo is the ideal solution. It's perfect for beginners and professional photographers alike. Quickly and efficiently process any picture with the incredible AI tools, but if you still want to change some details manually, it will also be very easy thanks to the user-friendly interface. The software is available for Windows and macOS users. With Luminar Neo any photo will turn into a real masterpiece!
Conclusion
After considering the different options of the best wide lenses for Nikon, it's hard to settle on any one model. We hope that with our top you will make the right choice. We wish you success in your creative way!
FAQ
Here are the answers to the most common questions.
What is a wide-angle zoom lens and what is it used for?
A wide-angle lens is a type of lens with a short focal length and a wide angle of view. It captures much more of the scene than the standard model, making it ideal for landscapes and architecture photography.
What are the key features to look for when choosing a wide-angle zoom lens for a Nikon camera?
To achieve the desired results, be sure to consider image quality, lens versatility (zoom or prime), and maximum aperture. Of course, the ideal option is a good price-quality ratio of the model.
What is the impact of aperture on wide-angle zoom lenses?
The effect of the aperture is evident when photographing in low light conditions. This parameter is one of the most important for astrophotographers.
How can I effectively use a wide-angle zoom lens to enhance my photography?
Try using such a lens in non-standard situations, especially if you previously thought wide-angle models were only suitable for landscape photography. Shoot city views, and interiors, and try taking some event photos. Experiment, expand your limits, and reach new heights!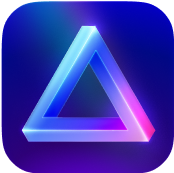 Advanced yet easy-to-use photo editor
view plans