Thank you for every purchase and every donation that helps the Ukrainian people and brings the victory of Ukraine closer.
On February 24, 2022, with the start of the full-scale Russian invasion, the history of Ukraine changed forever. Needless to say, the war has also affected Skylum, a company proudly founded and developed in the Ukrainian capital of Kyiv. Though Russia's war in Ukraine may no longer be making headlines, Ukraine is still suffering from constant air attacks throughout the country and is bravely defending its territory. You can read stories of how the Skylum team is working from the war zone here.
The Skylum team is humbled and overjoyed that our plea for help has reached so wide. With the help of Luminar artists and Skylum partners all over the world, we have been able to raise a huge sum of money for humanitarian purposes. Your response and our desire to help our country has pushed us to create a dedicated charitable foundation that will use the funds we collect to provide much needed help to victims of the war.
Today, we'd like to present Valid Ukraine, a foundation created by Skylum.
Purpose of Valid Ukraine

Valid Ukraine is a humanitarian foundation that helps Ukrainians who have suffered from the war. Its primary purpose is to supply medical organizations with equipment. In doing so, we will provide vital support for injured people, including those who have suffered amputations and spinal injuries, in the form of wheelchairs and prosthetics, among other things. We believe that every person is valid and has a right to proudly live in the best way they can — just like our beautiful and historic country of Ukraine.
You can follow the social media pages of Valid Ukraine on Facebook and Instagram to see how the money we've raised is helping people right now.
Summary of Funds Collected
The total donated by Skylum itself to support Ukraine amounts to $197,624. This sum was donated by the company between the start of the war on February 24, 2022, and June 14, 2022.
Marketplace donations
The Skylum team has launched various campaigns on the Luminar Marketplace, part of the profits of which have been donated to humanitarian purposes:
Campaign with Albert Dros
Together with Skylum Ambassador Albert Dros, we created a limited edition Templates pack called the Ultimate Travel Pack. This campaign collected $149,080.
Land of Freedom LUTs
Skylum's Content Team created a special LUTs pack called Land of Freedom that is compatible with lots of imaging and video software. During the sale of this pack, Luminar Artists were encouraged to directly donate money for Ukraine's aid. As of today, we have raised an incredible $40,901 from these direct donations.
Percentage from creative assets
All Skylum partners have joined a Luminar Marketplace campaign, setting their own percentage of profits that will go to support Ukraine during the ongoing war. As of June 14, 2022, this campaign has collected $7,642.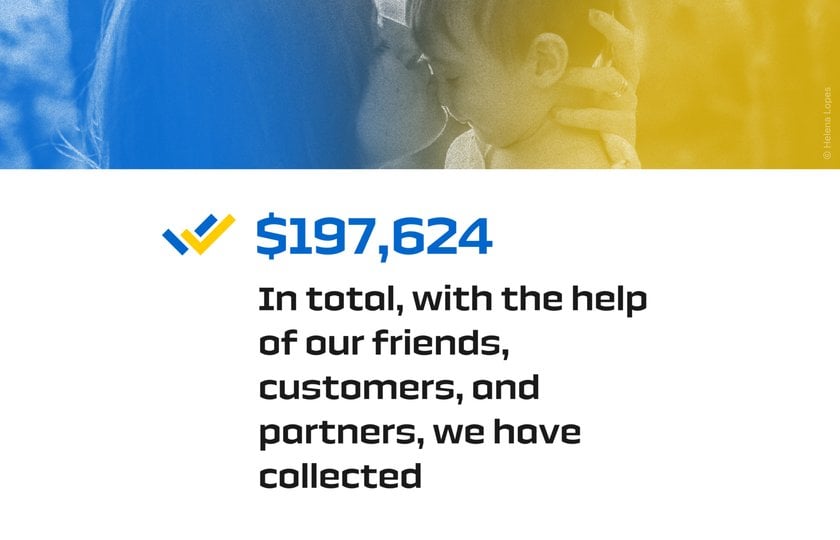 Wow! Thank you for every purchase and every donation that helps the Ukrainian people and brings the victory of Ukraine closer.
Report on used funds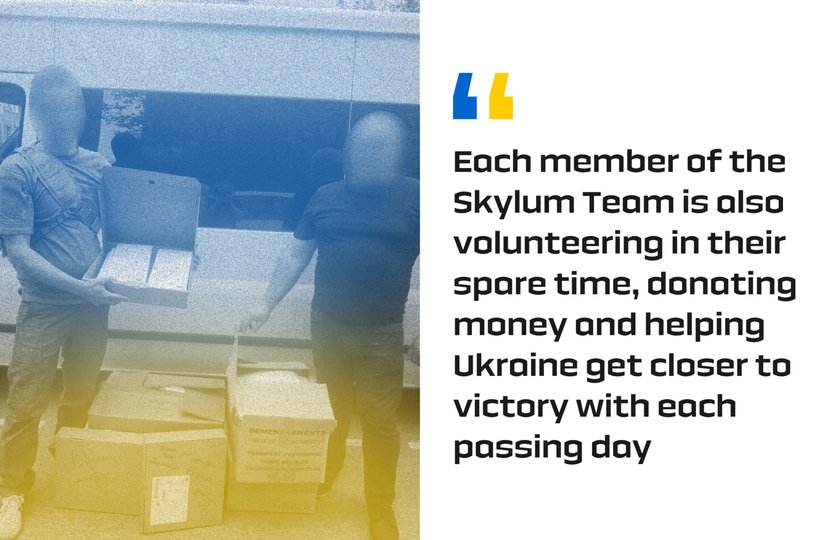 We've used the funds detailed above to help Ukrainian organizations and medical centers and to support the defense of Ukraine.
- $50,000 donated directly to the National Bank of Ukraine's special account for defense
- $63,816 donated to Med Exim LLC, a supplier of expert medical equipment, and spent on necessary medical equipment to provide vital support for injured people, including those who have suffered amputations and spinal injuries
- $22,339 used for the support of Ukraine's defense, including demining campaigns, connectivity devices, tablets, and computers for the defense forces, help in drones delivery campaign, and Valid UA operational expenses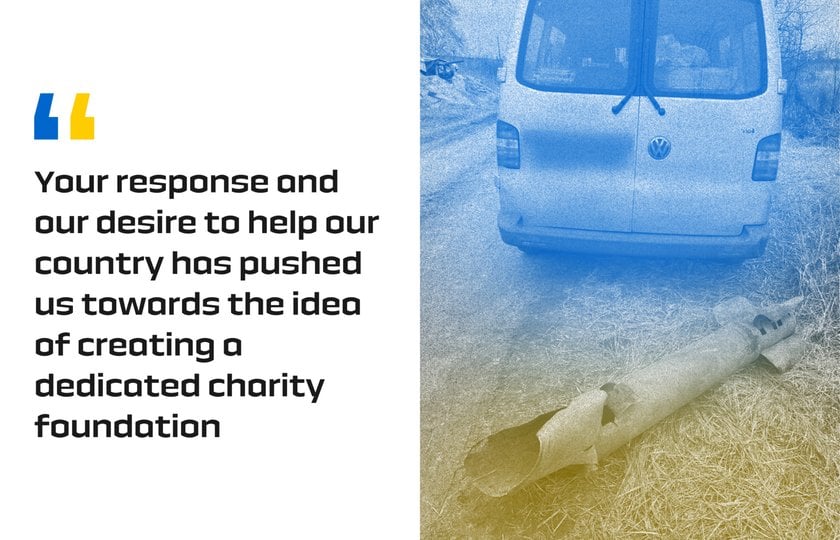 The rest of the donations will be distributed by our Valid Ukraine foundation to meet medical needs. You will be able to see reports on our support raised and spending on Valid Ukraine's social media channels (Facebook and Instagram).
Drones campaign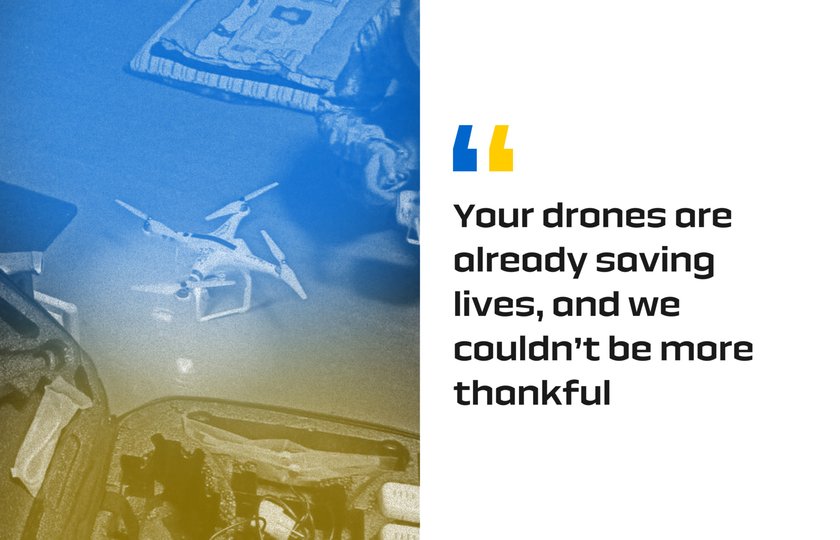 At the start of the war, we also launched a campaign urging photographers to donate their drones in support of Ukraine. Drones can provide real-time pictures of the situation on the ground, help with security, and warn about imminent danger.
Since the start of the campaign, we've received 112 drones, and all of them are already in use!
Your drones are already saving lives, and we couldn't be more thankful.
Every bit of help matters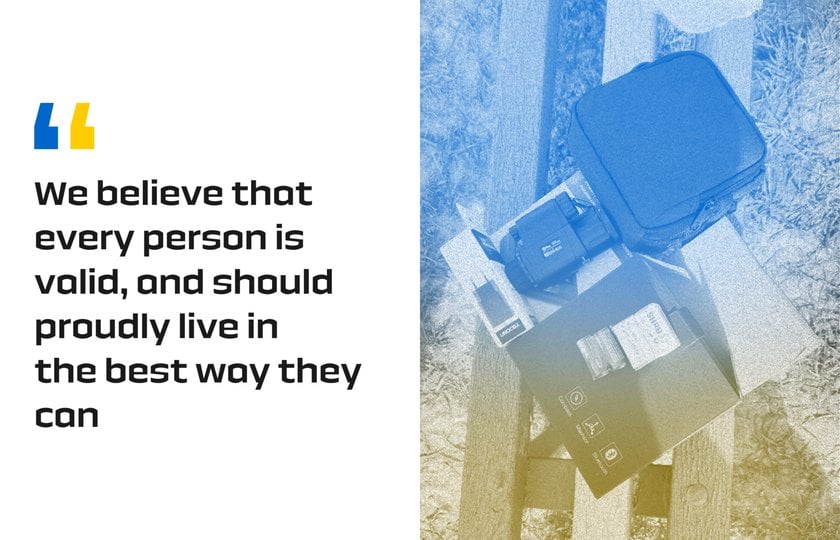 Every member of the Skylum team is volunteering in their spare time, donating money, and helping Ukraine get closer to victory with each passing day.
If you'd like to help us support Ukraine, here is an article on how you can help Ukraine right now.
If you'd like to donate directly to Valid Ukraine (for USD and EUR remittances):
Beneficiary: VALID UKRAINE
Account#: UA703005280000026000000022336
Beneficiary's bank: OTP BANK JSC
SWIFT code: OTPVUAUK
Beneficiary's Address: 04073, Kyiv, Kyrylivska Street, bldg.160A, office 1
Bank's Address: 01033, Kyiv, Zhylyanska Street, 43
Transfer Information: donation
Thank you.
Slava Ukraini! Glory to Ukraine!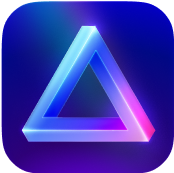 Advanced yet easy-to-use photo editor
view plans