There are many ways you can help. Here are a few of the best.
You've probably heard this before. But until this brutal war ends, we'll repeat it over and over again.

On February 24, the Russian Federation invaded Ukraine. It's been one whole month of fighting, destruction, and anxiety — but it already feels much longer. Only together can we stop Russia from killing more people, from destroying more lives.

Team Skylum has collected a list of all the trusted organizations you can donate to in order to support Ukraine. Our citizens are counting on every donation and every shared post, and we can't thank you enough for all the support you've given us already.

Here are links for you to make a contribution:

Donations

Ukraine's Armed Forces via the National Bank of Ukraine: https://bank.gov.ua/en/news/all/natsionalniy-bank-vidkriv-spetsrahunok-dlya-zboru-koshtiv-na-potrebi-armiyi
Come Back Alive charitable foundation: https://www.comebackalive.in.ua
Voices of Children charitable foundation: http://voices.org.ua/en/donat
The People's Project crowdfunding platform: http://peoplesproject.com/en
List of resources and organizations published by Razom for Ukraine: https://linktr.ee/RazomForUkraine
Russia-Ukraine War info and ways to help: https://ukrainewar.carrd.co
News sources in English

https://www.pravda.com.ua/eng/
https://twitter.com/svidomi_en
https://twitter.com/suspilne_news
As Russia continues its invasion, millions of Ukrainians are suffering. Many are unable to purchase groceries due to shortages in local supermarkets. Getting medical help and buying medications are becoming difficult. And those who have decided to leave the country face challenges first in getting to and crossing the border and then finding places to stay. If you want to help or know someone who wants to help, please write us at [email protected], and we'll try to connect you to those in need. If you have a spare bed to offer, can donate any groceries, or contribute in any other way, please don't hesitate to get in touch. Every bit of help counts!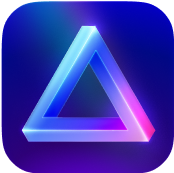 Advanced yet easy-to-use photo editor
view plans