In addition to wonderful experiences, unforgettable memories and other good things travel is also a physical stress and phycological stress. Even at the stage of preparation, you should choose the most comfortable things, as well as prepare your equipment, especially your camera bag.
Best backpacks for photographers should not chafe, it should be possible to quickly get the device out of them. However, this is not all: you should take into account many other factors. In our article, we will try to give you a list of such backpacks and discuss some of the nuances associated with them.

If you are interested in properly organizing the space in your backpack, then you are already pretty deeply immersed in photography. Consequently, you definitely need photo editor Luminar Neo! AI photo editing allows even the most inexperienced users to perform the most complex tasks so you can easily achieve the perfect result.
Key Considerations for Choosing a Travel Camera Backpack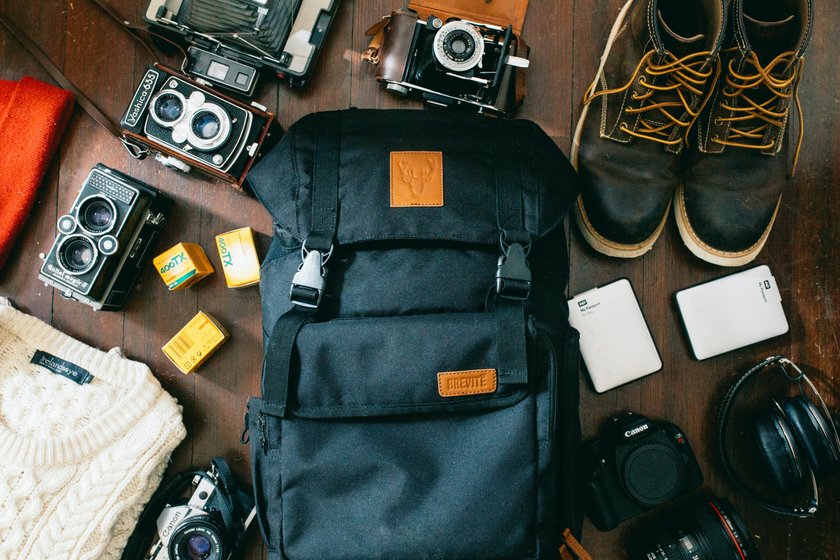 Make sure the bag will fit your camera and you should try carrying it with you after purchase. What's the best choice for a travel backpack or a camera bag? If you want to walk around the city with one camera for 2-3 hours, a bag is enough.
If you need interchangeable lenses, batteries, and filters, it is better to take a small or large photography backpack. The size depends on the amount of equipment. Even the best backpack or camera bag with a lot of equipment puts pressure on your shoulder. As a result, after 2-3 hours of walking, it will lead to pain in the back, shoulders, and neck.
Going for a hike with a full bag is also a bad idea. It can not be fixed tightly and it presses on the back. While walking you will feel discomfort. Therefore, a camera and lens backpack is a better solution for long walks, travel, carry a lot of equipment. Why?
The load is properly distributed throughout the back. A person gets tired more slowly, and the back hurts less after long hours of walking;

Does not restrict movement. The design is fixed to the torso, and does not dangle;

Capacity. In compartments of different sizes, you can put all the devices. If there are no compartments of the right size, you can buy special inserts in the camera backpack to carry. These are cells of different sizes that tightly hold the technique.
Backpacks are also divided into several types. Let's talk about them in more detail.
Universal Models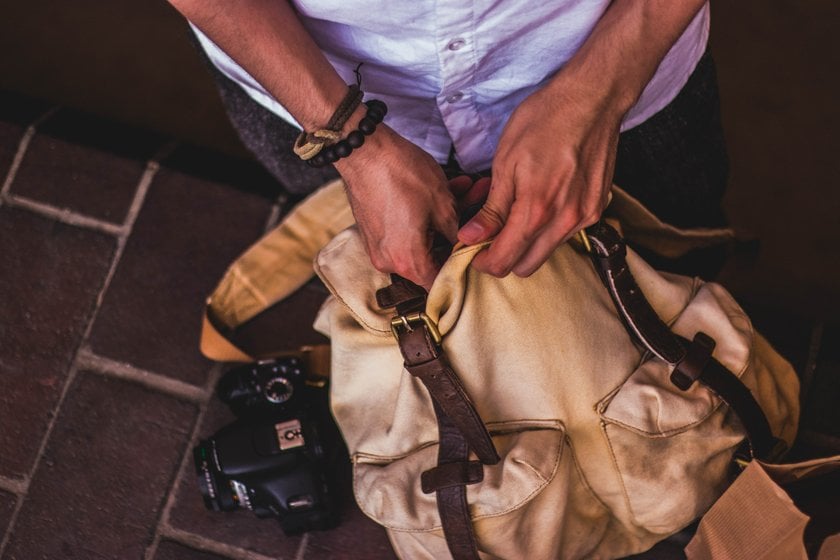 The largest category includes small and traditional camera backpacks. They consist of two compartments:
The first is located at the bottom. It is made of two types of materials: hard and soft. This combination is sure to keep your camera from getting damaged;

The second is located on the top and is used for personal items and gadgets.
Such models can have additional mounts for tripods and monopods and a compartment for a laptop.
Models With Direct Access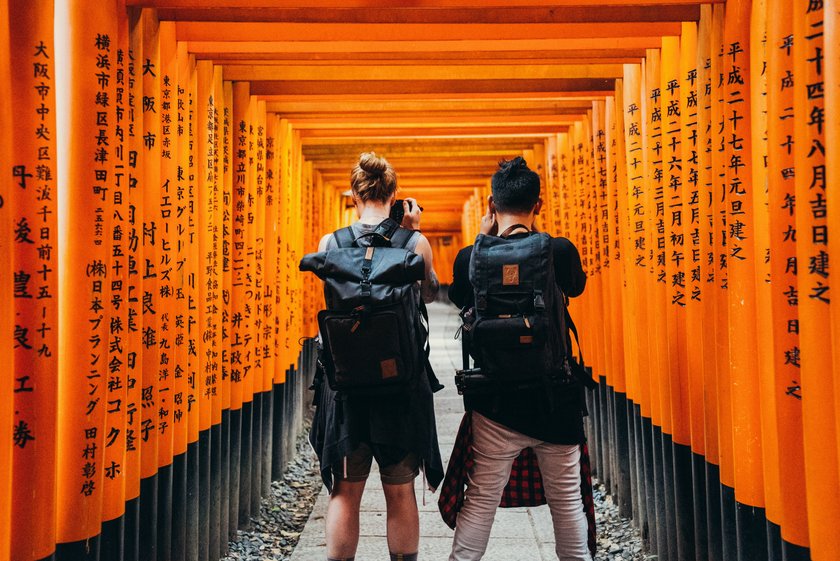 Designed for professional use. It is a good option for mirrorless and DSLR cameras, telephoto lenses, and other equipment. There are wheeled models in this category. You can carry them on your back or carry them like a suitcase. These are two of the best options:
Roomy – designed to carry only equipment, and other things don't take up space;

With quick access to everything inside.
Photo Backpack-Sling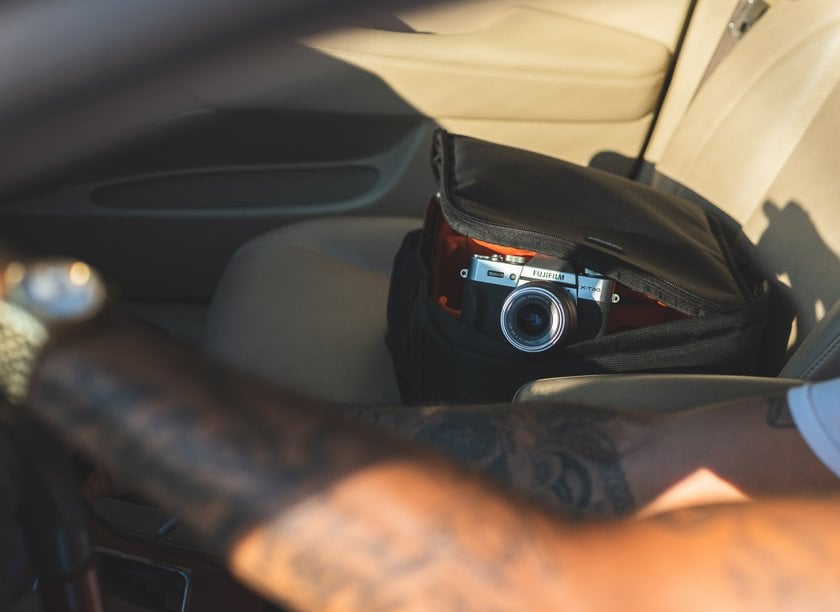 One strap is the special design feature. At any moment, you can move it on your stomach, open it and get the necessary equipment. These models are for those who appreciate the speed, mobility, and accessibility of the contents of the bag.
There is an additional safety strap. What is it for? To better distribute the weight of the load and not to put too much pressure on one shoulder. It comes in handy when you need to wait for some time to start shooting.
Smart Models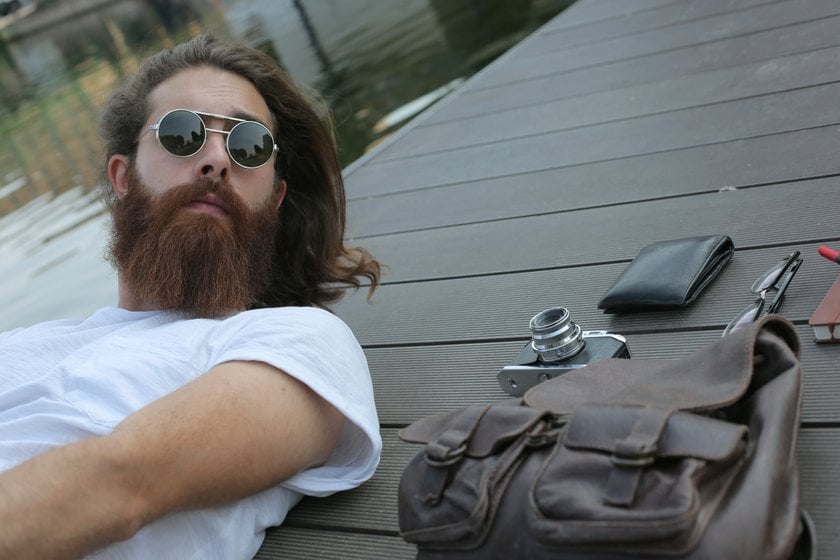 These models are similar to the universal ones – they also have 2 compartments. The difference is that the compartments can be used separately and together. The lower part is designed to store photo equipment. It looks like a waist bag. With one movement you can open it, swing it open, and get the device you need. Another plus is the wide strap. You can strap on a case with removable batteries and memory cards, your phone, and lens cases.
Criteria for Choosing a Backpack for the Camera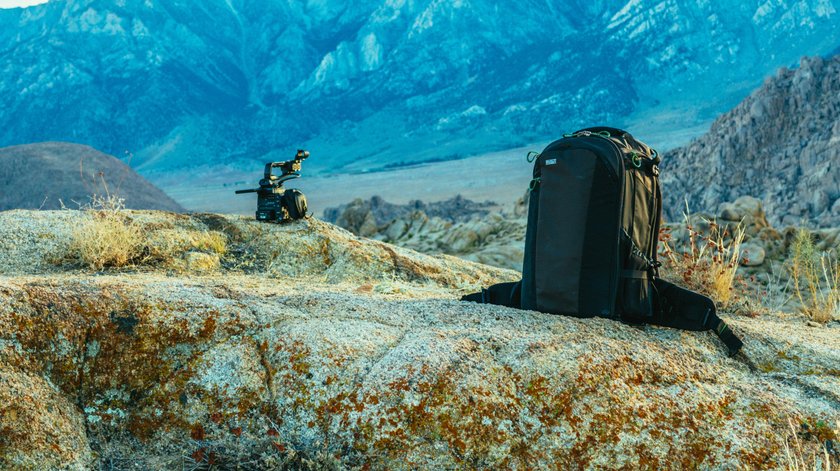 Let's summarize what we said above:
Determine your purpose. If you do not do active tourism, your collection does not have a lot of equipment, and you need a variant for a camera and a couple of lenses. You can limit yourself to a photo bag or sling. If you want to take your camera on trips you should choose a universal model. It will hold your gear and other items. If you need roomy equipment for photo sessions – smart models and slings will do. If you are planning to travel a lot with a lot of equipment take a backpack on wheels;

Time to be ready to photo shoot. Most models are designed for transportation, not for use in a photo shoot. This is important to consider. So it is better to decide right away – what function the backpack should perform. If you need it only for transportation you should choose a universal model with direct access. If you need it for work – choose a sling or an intelligent backpack;

Capacity. It depends on the amount of equipment that will be carried;

The material. Limit yourself to budget models, if the bag is chosen for infrequent or short-term work, walks. If you need an option for hiking or constant work in different conditions, the material must be strong. Preferably the slide should be water-resistant and the dividers should be solid. This will protect your gear from getting wet and bumped;

The ability to change the position of the internal dividers. This is an optional item but for some photographers, it is essential to be able to change everything inside to suit them;

Additional options. Compartment for a laptop, a tripod mount, or a place for a drone – these are optional bonuses. The

AI camera

software will be a great addition to it if you are a professional photographer.
A good solution, if a photographer has a lot of equipment, is to have several options for different occasions.
Finding the Perfect Backpack: Top Picks
Lowepro: Versatile Functionality and Stylish Design
One of the most famous brands Lowepro can provide you with the best camera backpack for travel. The founder of this company (Greg Lowe) in 1967 invented the first model with a solid frame inside. In 1992 the company patented the AW case, which reliably protects equipment from the rain. If you decide to buy a Lowepro backpack, you will be pleasantly surprised by the wide range of models for every taste. A list of all the popular models of the manufacturer can be a long time. We will stop at three ones.
Pro Trekker RLX 450 AW II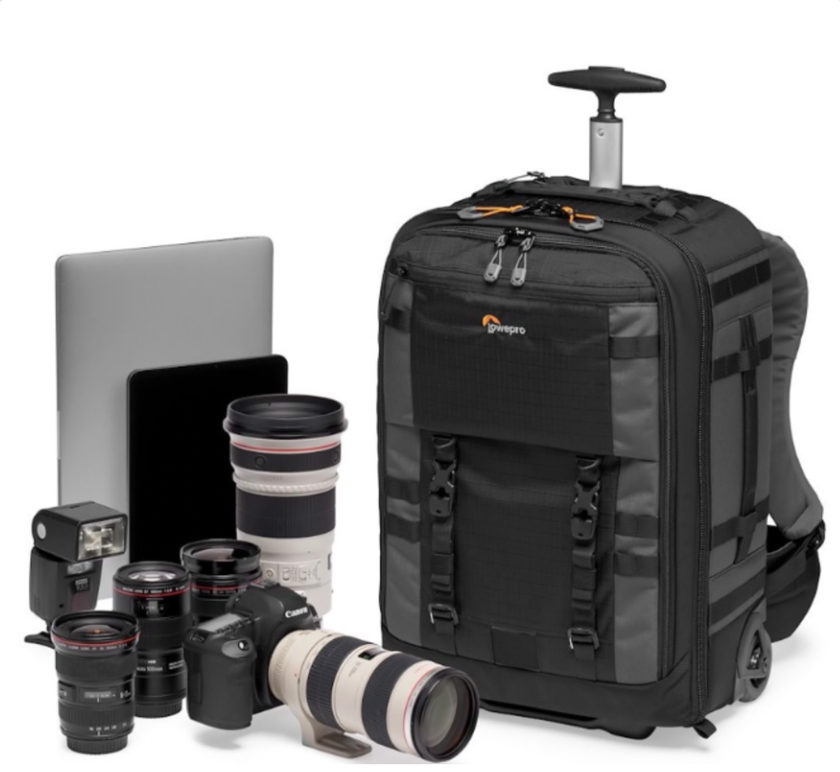 It is a compact camera backpack that can be transformed into a wheeled bag. There is a compartment for a laptop, tablet, two cameras, and 5 lenses;
DryZone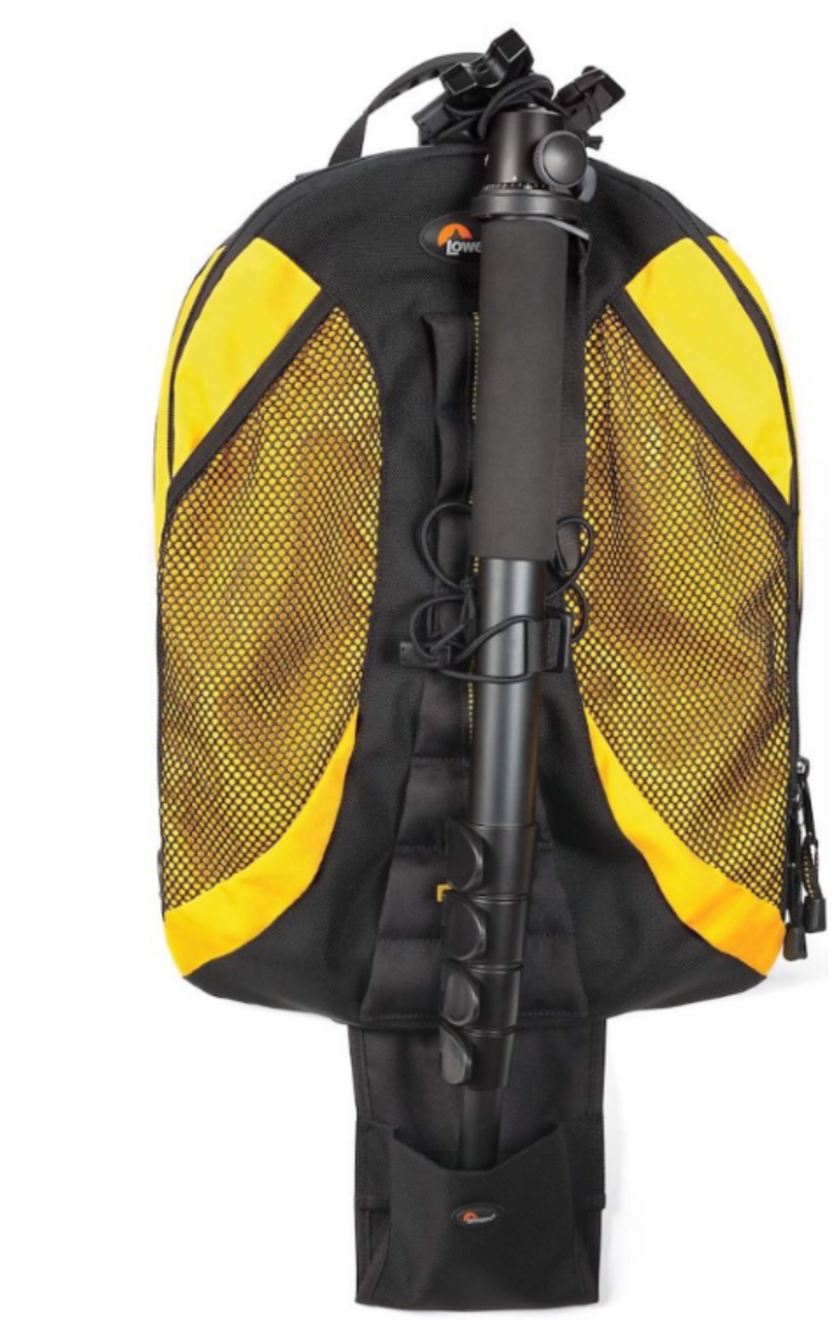 It is the option with the soft wall construction and IPX7 rating (thanks to the nylon pouch and TIZIP EasySeal water-resistant zipper). Fully dustproof and submersible to 1 meter for up to 30 minutes. Holds your camera or camcorder, up to 5 lenses, and a flash. It also has a tripod holder;
Passport Duo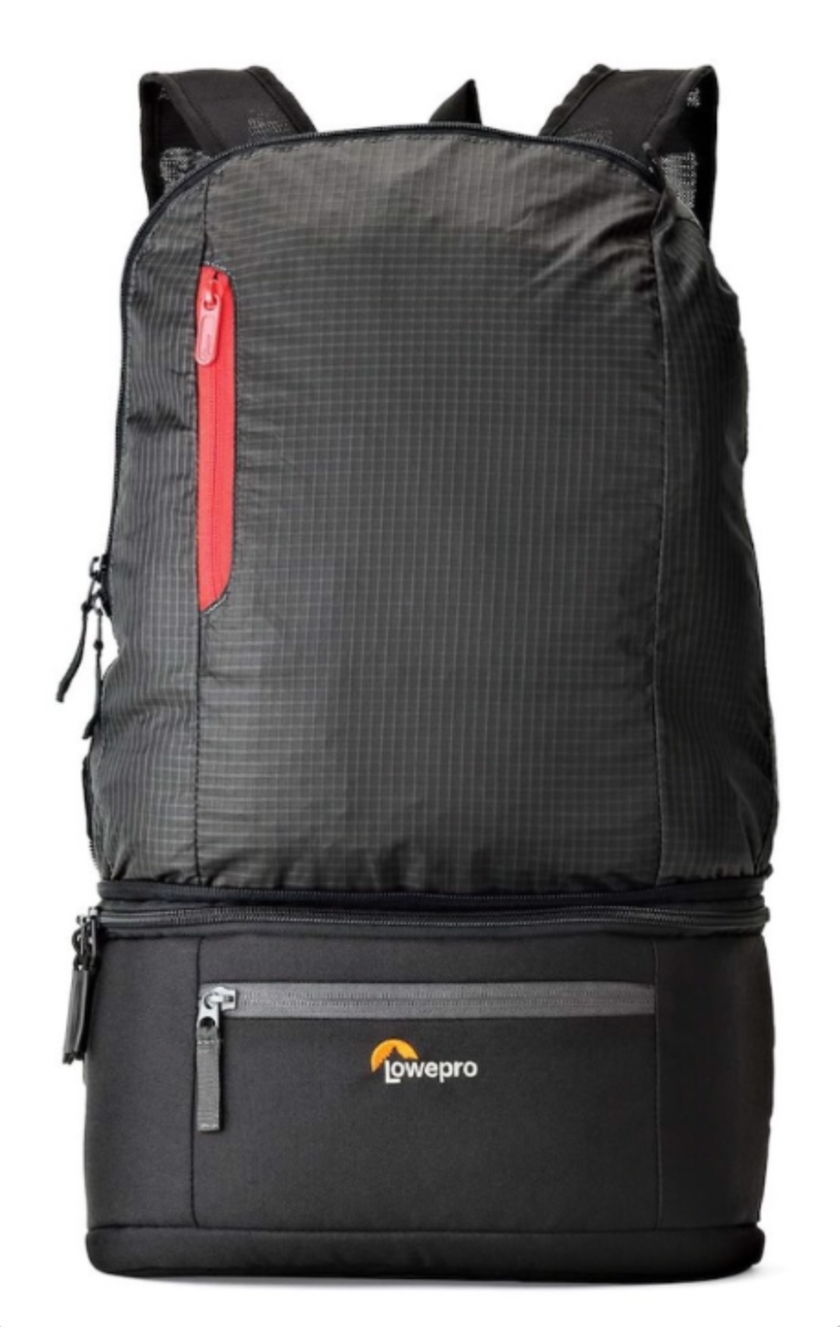 It is a bright model. It comes in gray, blue, and yellow. Belt pouch and backpack (2-in-1). The dividers can be put how you want, there are pockets for quick access to small things.
In our opinion, these models are some of the best in terms of versatility. Don't forget that in addition to a good camera and backpack, you will definitely need an online photo editor. You can use one on Skylum's website, or you can purchase their Luminar Neo app for Windows or Mac. The software has a lot more features, so you can easily turn your photo into a real masterpiece.
Tenba: Durability and Protection for Traveling Equipment
Tenba DNA 16 SLR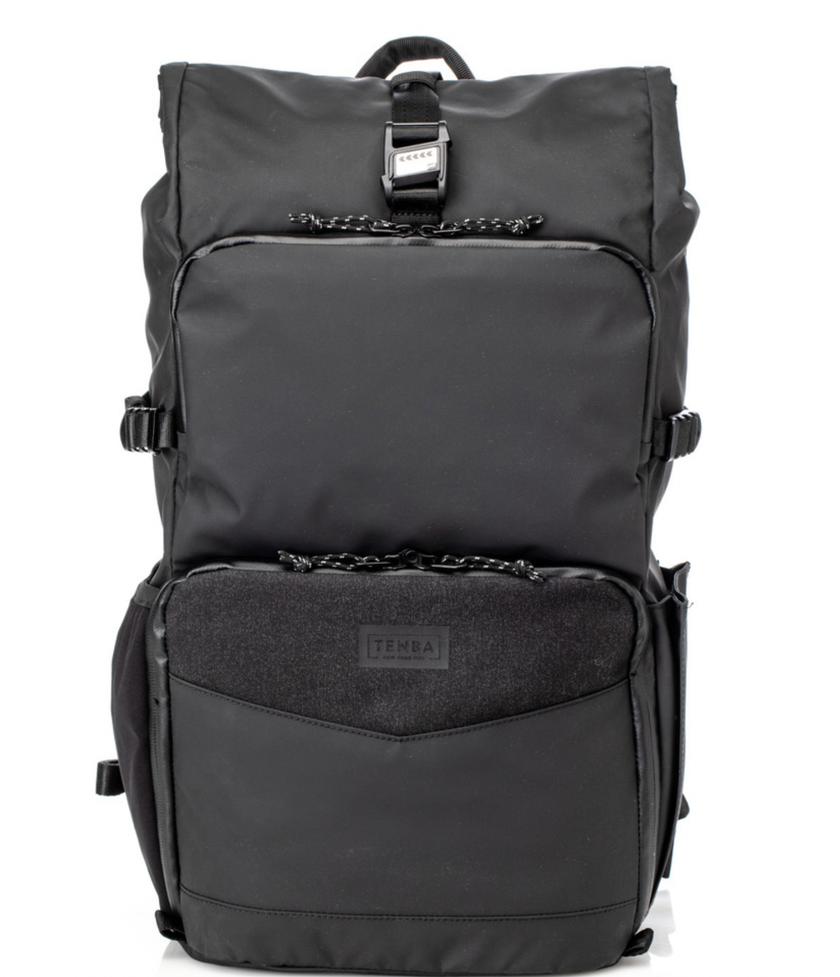 The Tenba DNA 16 SLR is one of the best travel camera backpacks. It does a great job of providing your equipment with ample storage space, protection from extreme weather conditions, and ease of carrying to your photo-shooting location. The model has many different compartments, so you'll have a lot of fun choosing what and where to store it.
The bottom compartment is designed for SLRs and provides easy access to your camera and lenses. Velcro fastens to the back of the case so you'll never know your valuables are in there, and it helps keep expensive gear out of sight. In such conditions, for which such a backpack would be suitable, it is easy to ruin a photo and make it blurry. Fortunately, there are applications to

remove grain from photos.

The best one is Luminar Neo, as it is very convenient and easy to use.

On top is an adjustable volume compartment. To hold the contents securely in place, you need to twist the fabric and secure it with a magnetic clip that slides sideways until it clicks into place.
Some camera backpack reviews note that it will take some time to get used to this original magnetic lock.
The model can be carried traditionally on the back or with a handle on top of the case, and at the airport it can be secured to the retractable suitcase handle with a special strap.
Many backpack models can seem a little bulky, especially if you're using lightweight, small equipment to shoot. The Tenba Shootout 14L Slim is a great choice for those who like to comfortably carry a photography backpack on both shoulders (rather than a belt pouch) and who don't need a lot of camera storage. During testing, it turned out that the backpack has enough room to hold a full-frame DSLR camera and 70-200mm lenses.
So you have a lightweight DSLR or mirrorless camera and prefer a backpack to a backpack? Then the Tenba Shootout 14L Slim is perfect for you. It's a lightweight, affordable, and comfortable backpack made of water-repellent nylon. The backpack has a few extra straps and pockets for easy storage of a tripod or monopod, as well as a compartment for a 10-inch tablet (but not a laptop). It also has a handy space for a hydration camera, making it a great choice for hiking photographers. Avid hikers can simply remove the equipment dividers and the model becomes a versatile backpack.
Manfrotto: Comfort and Ergonomics for Your Gear
Kata is an Israeli brand of the best camera backpacks which merged with Manfrotto, so now all products belong to that brand. It previously produced military uniforms. Today it is one of the most popular manufacturers of photo equipment. Professionals appreciate Kata backpacks for their ergonomics and durability and all these features went to Manfrotto.
Manfrotto 3N1-33 DL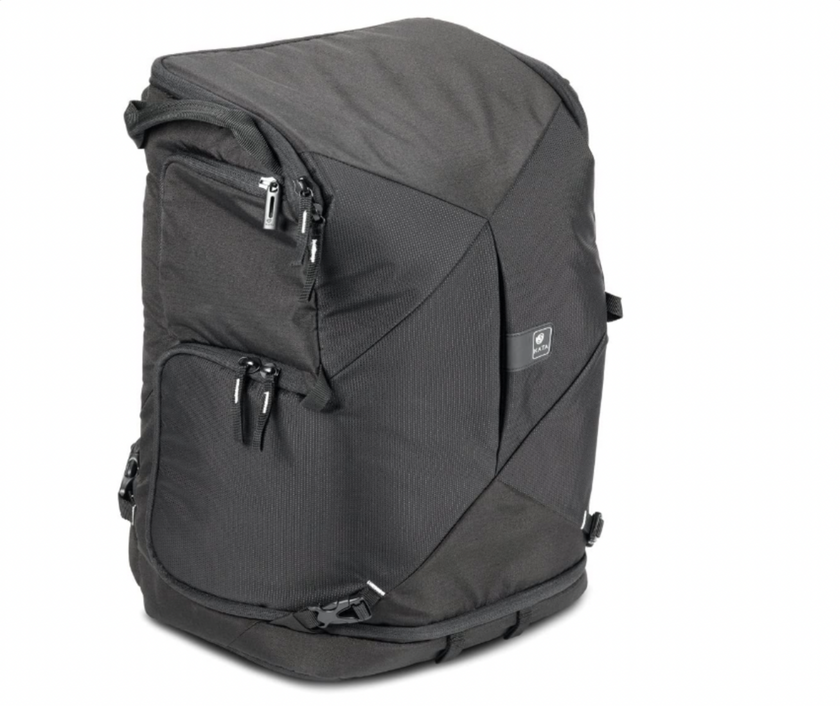 An example of a budget-friendly and popular model is the 3N1-33 DL. This is a versatile option suitable for storing a camera with a telephoto lens, up to 5 lenses, and a flash. There are adjustable dividers for compartments, a loop for attaching a tripod, and a compartment for a laptop (up to 15.4 inches). Includes waterproof case.
Tanuck: Ensuring the Highest Level of Security for Your Equipment
Tanuck is the perfect choice for photographers and one of the best photography backpack manufacturers. They provide models of modern design, made of waterproof material, and have everything you need to go on an exciting trip. They are very reliable and surprisingly roomy, so they can easily be used to carry drones as well or as a bag for content creators. The downside, however, is the lack of side access.
Package Mountainsmith Tanuck 40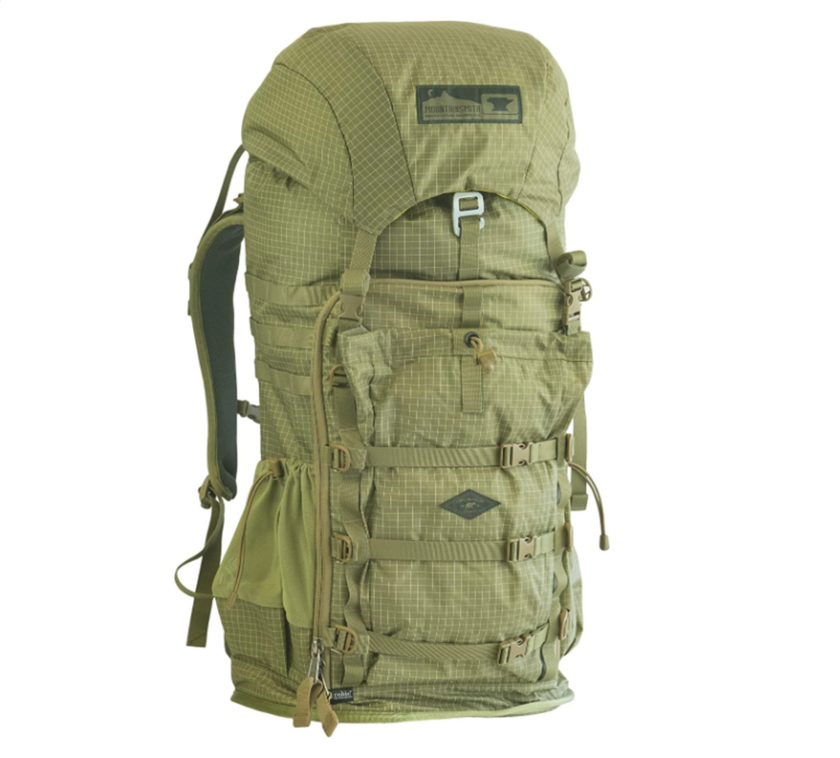 Tanuck 40 is one of the best camera backpacks for travel. Designed by photographer Chris Burkard, it's the perfect combination of all the features to look. In terms of price vs. quality, this is the market leader.
This 40L is built for the outdoors:
It has all the specs of a great hiking backpack, mixed with awesome camera equipment-carrying capabilities. It's comfortable too, with padded shoulders and a waist belt;

It has both sides as well as rear mounts for your tripod, on a hard floor for protection and to help the bag stand up and compression straps to make sure your gear sits nice and tight;

The bag has fully waterproof pockets for more delicate electricity and comes with a rain cover for extra protection.
It also has one of the largest laptop compartments on the market and can hold laptops up to a 17-inch screen. So is a great hiking model that will not only protect your gear but also get you where you want to go in comfort and style.
Burton: Weather-Resistance and Outdoor Performance for Adventure Seekers
Burton F-Stop 28L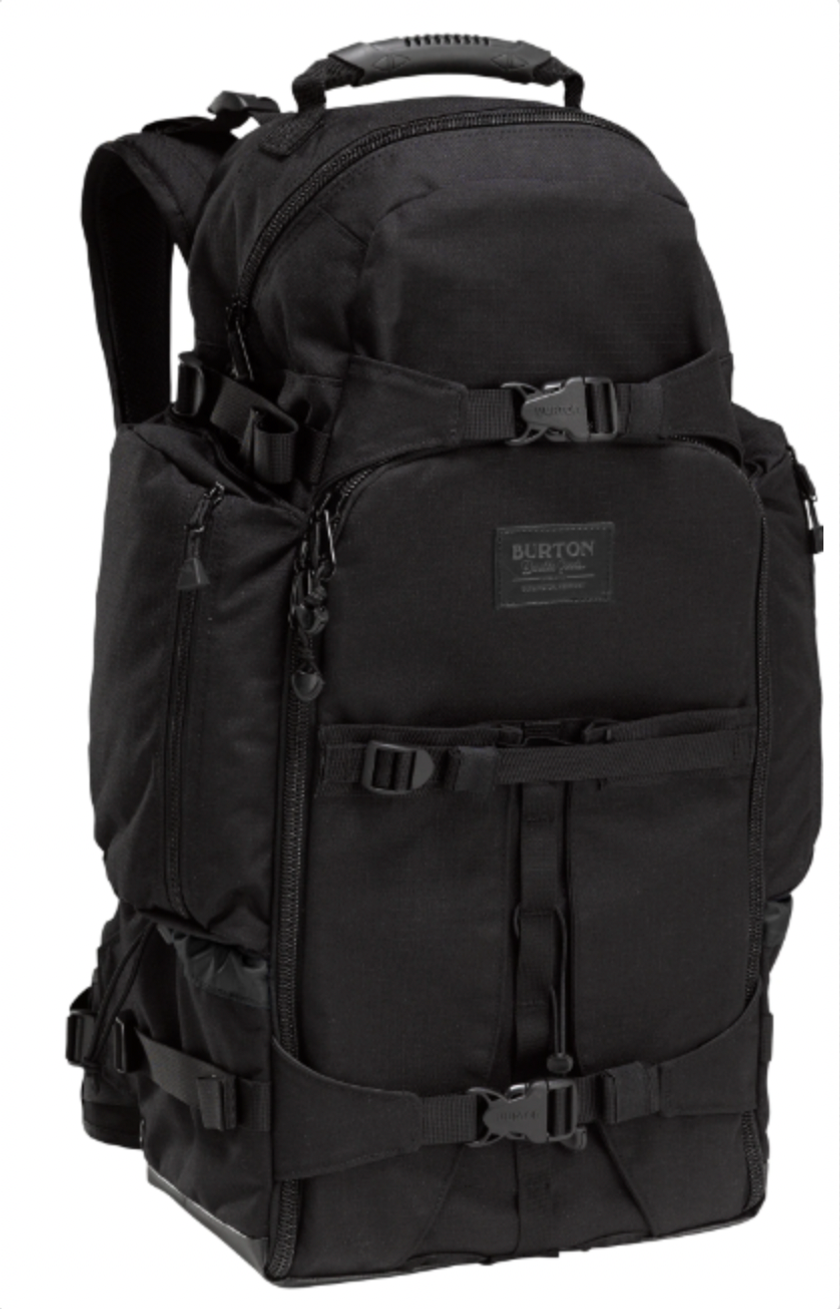 Burton is known by many for producing the best photo backpacks in the past. The Burton F-Stop 28L camera backpack is just that. It is made tough and tested by Burton's team of professional photographers for the BackCortry environment. It is so confident in this pack that it comes with a lifetime warranty!
The F-Stop comes with 500D nylon with a PU coating base, which means it's not only strong, but it's also waterproof. This feature means there's no need for a removable rain cover and you're ready all the time for all environments.
The bag also has a front strap to carry your tripod, side pockets that can carry a water bottle, and a large easy-access top pocket for other gear. In other words, this model is a beast that will not disappoint!
Don't forget that you will definitely need a special post-processing application for both outdoor and indoor photography. Try Luminar Neo and appreciate all its benefits!
Pelican: Urban Explorations for City Photographers
Pelican U160 Urban Elite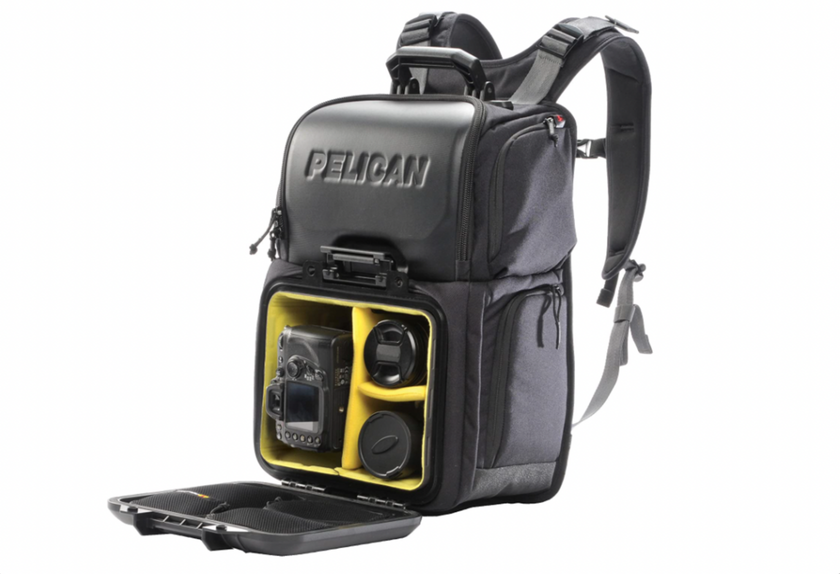 If you're after a really tough camera bag for hikers, then it is one of the best DSLR backpacks on the market. This little model was made to survive even the toughest adventures.
Its main feature is its large waterproof and shredded hull, which is perfect for protecting your camera gear. In addition to the hard case, it also has a top padded compartment for other instances or hikers.
The model has an aluminum frame for support. There is also a waist belt for added comfort. The U160 has side straps for your tripod and two side pockets for quick access to personal items like your wallet and keys.
This is the type of bag that you can be completely confident in getting your gear safely from point A to B. The only drawback is that the Hellshell case makes this bag quite bulky and on the heavier side.
The atmosphere of the city is beautifully emphasized by HDR mode. However, you may make a mistake. Fortunately, they can easily be corrected by HDR photo editing. The best choice for this is Luminar Neo, which will be easy to work with for professionals and beginners alike.
Vanguard: Amazing Solution for Drone Photographers
Alta SKY 51D
This is probably the most unique camera backpack on this list. Why? Because it just doesn't look like a camera backpack. Atlas has kept the same style as your everyday backpack but made it friendly. Its design isn't stiff or boxy, as compared to other hiking photo backpacks. The Atlas Attlete also keeps the weight close to the body, which makes this pack better for carrying heavy loads.
The model is designed to carry your camera or drone, though it will basically fit both. The main compartment has room for a professional DSLR with a 70-200mm lens attached and four additional lenses. The lining is quality, and there is a quick access hole on one side (although it would be better if there were such compartments on both sides). The main access to this area is through the large back panel, which contains a compartment for a 15-inch laptop. The flap opens wide, but you'll have to remove the shoulder straps completely to get unobstructed access to the camera. Comfort is ensured by large waist pads, thick padding on the back, and wide shoulder straps.
When it comes to weather, this backpack is double coated with water repellent to keep your camera gear in all weather conditions.
In addition to being able to carry one pro-DSLR and up to five lenses, it also has 30L of extra storage for all your campers (along with plenty of side pockets).
You can order this backpack in two frame sizes, so it fits nicely and snugly – a feature you almost never see in other camera backpacks. What's even better is that the frame is removable, perfect if you're planning a shorter hike, or need a backpack for life.
Conclusion: Selecting the Ideal Travel Camera Backpack for Your Journey
The most important thing is to determine what type of backpack you need and what equipment you are going to carry in it. Otherwise, you'll just buy a piece of junk you don't need and won't use. Hopefully, the information we have provided is enough for you to choose your camera travel backpack and get the best experience from your adventures.
FAQ
In this section, we'll answer user questions that can't be answered in the article.
What Should I Consider When Choosing a Travel Camera Backpack?
We can say that the first thing you need to pay attention to is your needs. Decide for what equipment and for what purposes you need the backpack. From this should come the choice. Also, be sure to read the description of the model, and if possible, go to the store and try it on. That way you can see if it is comfortable for you.
How Do I Ensure That My Gear Will Be Protected in a Travel Camera Backpack?
The heaviest equipment should always be placed underneath. There are usually separate pockets for the most delicate equipment. The lightest equipment can be placed on top of the heaviest equipment. If you lay everything out correctly, you don't have to worry, because your gear will be safe.
Are There Any Specific Features to Look for in a Travel Camera Backpack for Outdoor Adventures?
The first thing to look for is the material's endurance and protection against environmental conditions. It is best to choose models with protection against moisture, dust, and dirt because you often have to shoot in not-too-comfortable conditions outside.
What Is the Recommended Weight Capacity for a Travel Camera Backpack?
Each backpack has its own parameters that you have to pay attention to. The number of individual compartments and manufacturing materials can affect the weight. It's also worth thinking about whether you need a heavy backpack if you're going for a short walk around town.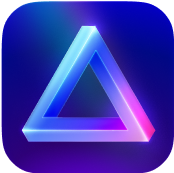 Advanced yet easy-to-use photo editor
view plans