After buying the camera, you immediately start thinking about accessories, and first of all, of course, about the bag. But how to make the right choice and find a stylish and practical model? Let's find out.
Every photographer, whether professional or amateur, understands how important it is to store your camera and its accessories properly. Unlike other items like filters, tripods, and lenses, the question of whether or not you should buy a camera bag is not even asked. But today we're not going to talk about any bags, but about the best women's models available in 2023. For a female photographer, it is very important to find such a variant that will be comfortable to use, practical and at the same time look amazing. Do you like cute camera bags for women and want to protect your camera gear? Here's a tutorial on how to choose the best model.
10 The Best Stylish Camera Bags for Women in 2023
Let's say at once that there is no universal bag for the camera: it all depends on the desired tasks, the number, and size of photographic equipment, the type of shooting, etc. For example, a huge aluminum case with wheels will be inappropriate during a walk in the park, but indispensable for a flight. And a backpack will be helpful for hiking, but not suitable for reportage photography. That is why a photographer needs two or more bags in his arsenal.
In any case, a cool camera bag should be:
Easy to carry. The weight of the camera, lens, tripod, spare batteries, charger, and other necessary things can be up to 10 kg and more. And if it is uncomfortable to carry them, you will not think about taking pictures, but about aching muscles.

Secure. The total cost of the camera, lens, and other accessories is quite an impressive amount. And the task of the bag is to protect expensive equipment in the case of a fall, bump, or other accidents.

Durable. There is no point buying a cheap bag, which in a month will break the carabiners, in two months – will begin to stick a zipper, and in three - the bottom will wear out. It is better to add money and buy a really strong bag, made of quality durable material.

Comfortable. A good bag allows you to grab your camera, if not in seconds, but in a reasonable amount of time so you don't miss a good shot. And access to accessories and various small things should be easy. By the way, a large number of pockets is a definite advantage.

Roomy. Your kit is always changing: today you need one thing, and tomorrow you might need to carry another. It's great if there's enough room to carry a tablet or water bottle.
Well, once you've decided on the general requirements for ladies' camera bags, it's time to move on to making your choice.
1. Jo Totes Missy Camera Bag
Very feminine, elegant model of a bag for a real lady. But do not think that it does not have enough space. This accessory can hold all your camera gear. It even fits a 15-inch laptop. There are two pockets externally with magnetic buckle buttons and a zippered back pocket, so you'll always have all the necessary small things on hand. This is one of the most stylish DSLR camera bags that will become an indispensable and fashionable accessory that complements your image. In addition to the stunning external characteristics, the quality of the product should also be noted. The bag is made of waterproof faux leather. It has four metal feet on the bottom, which prevents scratches and scuffs.
2. The Christie Bag By Gatta
If you have a preference for backpacks, take a closer look at the Christie Bag from Gatta. It's great for short trips and just getting around the city. It's not designed to hold a lot of equipment, but it's big enough for a camera and a couple of lenses. What makes this bag special is that it doesn't look like a typical camera, but more like a fashion accessory. But the benefits don't stop here. Inside the backpack there are five pockets, so you can conveniently arrange all the necessary things. Thanks to the zipper and extra latch, you don't have to worry about storing your gear safely. This stylish camera bag is a great choice for professional and novice photographers.
3. Day Owl Backpack
Looking for basic but stylish camera backpacks for women? Here's one of the best choices for every photographer. This bag is suitable for extreme shooting in all weather conditions. Made of waxed canvas, it's dirt-resistant and waterproof. Neoprene lining also has many advantages, it is resistant to damage, durable, and environmentally friendly. The backpack is very roomy and has enough pockets for easy carrying of all the necessary equipment and camera accessories. In addition, this variant will be indispensable for long trips. The luggage strap allows you to transport the backpack as comfortably as possible. Invest in a camera – get the Day Owl Backpack and go on a journey without worrying about your gear.
4. Koolertron Vintage Bag
For those who love vintage style, the Koolertron Vintage Bag is the perfect match. This compact and stylish SLR camera bag is great for storing your camera and lenses. However, be warned, this model is not designed to hold a lot of extra equipment. The advantages include a length-adjustable strap with a padded interior. Finally, you can forget about shoulder pain! Another interesting feature is that this tote camera bag has removable dividers inside, without which it becomes an ordinary everyday model. If you're the kind of person who likes consistency and enjoys getting the most out of your stuff, this accessory is exactly what you've been missing!
5. Christie Noir Camera Bag
Do you like fashionable camera bags? Be sure you'll look fabulous with the Christie Noir model. This babe has everything you need. It fits your camera perfectly, has plenty of pockets, and there are convenient dividers for safe storage of your gear. The Gatta brand has created a true work of art. You can even choose how you'd rather wear the accessory – as a shoulder bag or a backpack. And do not doubt, it will be stylish and comfortable in any case. In addition to the excellent external characteristics, it is worth noting the high quality of the product. And of course, you can be sure about the safety of your equipment, backpack closes with a zipper.
6. DSLR Camera Purse
If you're used to working "light" and don't carry a whole bunch of equipment, you might want to check this model out. It doesn't look like a camera bag at all and doesn't draw too much attention. For those who prefer shoulder bags to backpacks, this is a great choice. Its small size allows you to carry your camera, lens, and a few essentials. Accentuate your personality and choose from three color variants. The removable strap can be adjusted in length or removed when it is necessary. For those who want to find a balance between style and comfort, this women's DSLR camera bag is perfect.
7. Dakota Backpack by Dagne Dover
What could be better than cute camera backpacks? This Dagne Dover model and its mini version are a godsend for every girl photographer. Lightweight and comfortable, this backpack will please everyone. Thanks to the neoprene material, the exterior of the product will be a joy to wear for a long time and will protect your equipment from any damage. Backpack straps are comfortable and soft, do not cut into the shoulders, and do not cause discomfort at all. Yes, it is not quite a traditional version of a photo bag, but its advantages are undeniable and the look is incredible!
8. Lowepro Flipside Backpack
It may not be the most stylish DSLR camera bag for women, but Lowepro makes the best and highest quality camera bags, and this model is one of the most elegant. It will fit almost any camera as the backpack comes in several sizes. Multiple compartments and customizable dividers keep your gear safe from any outside influences. The design of the product is very convenient and allows you to find everything you need quickly. Soft shoulder straps are comfortable to wear and do not squeeze your shoulders. If you're going on a shoot where you'll need multiple lenses and other gear, this backpack will be the perfect companion and elegant addition to your look!
9. The Vegan Woodstock Bag by Kelly Moore
Leather camera bags for women are certainly very stylish, but if you're looking for an alternative for some reason, check out this model. It's made of durable eco-leather and is free of phthalates and lead. The bag is waterproof and resistant to external damage. And that's not all. The backpack has 19 different pockets and compartments! Hold your camera and accessories in it and your laptop with ease. Use it for regular city walks or travel and keep your gear safe at all times! The double handle makes it easy to carry, and there's a roller bag attachment, too. Among all the camera bags, this is one of the best, see for yourself!
10. Claremont Leather Crossbody by Lo & Sons
On the list of the most fashionable women's leather camera bags, this one is the winningest variant. If you've been looking for the perfect model for every day, it's right in front of you. The bag is quite compact and not suitable for those who carry a lot of equipment. But for a camera and a few essential accessories, it will be a real catch. The inner lining will keep your camera safe, and the special compartments for storing SD cards are a very useful detail. Another interesting nuance is the possibility to use the bag also as an everyday variant and not for the camera. And you don't want to part with it for a minute – so good is this accessory!
So, we've looked at the 10 best camera bags for women. Still in doubt and afraid of making the wrong decision? Of course, everyone has a different concept of the ideal accessory. Now let's focus on the main aspects to consider when choosing.
Choosing the perfect bag for you: tips and tricks
Let's look at a few of the most important criteria that will help you decide on the only accessory you need.
Bag Size
The size of the bag is the first and very important criterion. At first, of course, a tiny accessory for a small camera may be suitable, but if you are seriously into photography, then over time you will be "acquiring" more and more new photographic equipment. They will require a lot of space. When buying a roomy bag, pay attention to the number of its interior compartments – they must be enough for all your working gear. However, do not overdo it - the too-big bag will interfere with the movement and cause inconvenience when taking photos.
Buying a big bag don't forget to ask about the following details: whether it has a tripod holder, accessory loops for extra bags/cases (very handy), or a complete rain cover (otherwise you would probably have to buy it separately), and the possibility of transporting it on a luggage cart. Of course, ideally have at least two bags of different sizes, then you can choose a model suitable for this particular situation.
Internal structure
To reliably protect the equipment from collisions and other mechanical damage, the photo bag (or backpack) should have a system of compartments that tightly embrace the equipment, not allowing it to wiggle. It is great if the configuration of the case is variable - now many manufacturers practice this approach to interior design, providing it with the help of partitions, fastened with velcro. By the way, such a bag has the advantage that it is suitable for a wide variety of camera equipment, and if you change your photo equipment, you will not have to buy another model.
Take care of the accessories as well – the bag should have enough pockets. As already noted it is very convenient to have an organizer in this case. Still great to use mesh pockets and transparent compartments – both allow you to easily find what you need without having to go through all the pockets, such as memory cards or light filters.
Also if you are the lucky owner of a tripod you can use a special strap for your camera bag, unfortunately not all bags have one, so it is better to clarify this nuance with your dealer beforehand.
Design
Since we are talking about women's bags and cute camera cases, design is one of the most important selection criteria. Many manufacturers do not prioritize this parameter, preferring to create even if not very attractive, but very functional products. Other companies make the style and fashionability of their products an obligatory condition. Experience shows that for an attractive design it is necessary to pay a considerable amount of money, without winning in other parameters. For some this is important, for others, it is not. The only advice is not to chase too original models which will attract much-unwanted attention. I think that the safety of your equipment from prying eyes and access is much more important than the fashionable look of the case. Look for sleek, stylish, and classic designs which don't even look like a photo accessory. They can be used for everyday life.
Material
Whether you like the women's leather camera bag or the cloth one, it should be waterproof. Bad weather can happen anywhere, and getting your camera wet is a guarantee of its further repair. The material of the bag should be dirt/dust proof (easy to clean) and it should be sturdy as well.
For more waterproofing of your camera, choose a camera bag with rubberized zippers and an extra rain cover.
In addition, do not forget about the impact resistance of the bag - this parameter in its design can be provided by special reinforcing panels, aluminum frames, plastic inserts, molded bottoms, etc.
Be sure to pay attention to the interior trim of the photo bag. It should be soft so your camera's optics and screen won't scratch. Good if there is a special fabric pad on top of the camera and bad if there is a zippered pocket that can scratch the display.
Price
This is very individual and depends on your abilities and desires. But one rule to remember - you might regret the money you saved. An expensive camera is worthy of a proper bag. Yes, the high price does not always indicate the quality of the product, but a too-cheap accessory causes mistrust. Carefully examine the characteristics of the chosen model and read the reviews. After that, you're sure to make the right decision.
Closing thoughts
From the above information about fashion camera bags, let us draw the following conclusions:
There is no universal model, different accessories are suitable for different needs. Therefore, it is better if the photographer has at least two bags in his arsenal.
Before buying, read the specifications and reviews.
A price that is too low is a clear indication that the bag is not of high quality, which can be a problem for storing your equipment safely.
On the subject of safety, it is better to choose a bag that is not too flashy, but elegant and does not attract extra attention.
We're sure these tips will help you decide on the perfect accessory. Good luck and great shots!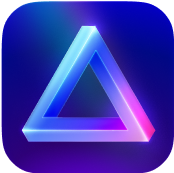 Advanced yet easy-to-use photo editor
view plans