A good HDR image depends on the quality of the original shots, so you need to know how to use your camera to get the best pictures for merging.
Nikon D810 FX
This is the era of modern digital photography and the question on everyone's mind is, 'What is the best DSLR camera for HDR Photos?' For us, it is the 'Nikon D810 FX'. This is a camera that packs quite a punch when it comes to jaw dropping HDR photography.
The stunning picture quality D810 provides, pushes it ahead in the race and makes it the best DSLR camera for HDR photos. If you are looking at becoming a professional photographer, this is the camera that you need.
This thing of beauty allows you to take still and moving pictures, the D810 not only enhances your imagination when it comes to taking pictures, but also helps you record videos that speak of sheer quality.
Next Level Photography and Video Capturing
The D810 is known to be the most professional DSLR for cinematographers, camera lovers and media photographers. You can adjust the camera's amazing picture quality and element range to 1080p recordings which are recorded at 60/50/30/25/24p. The content comes uncompressed to an external device, but can be compressed to an internal CF/SD card or both at the same time. This allows you to move amongst dark and light environment with no iris or frame rate alterations because the ISO Auto Adjust takes care of it on its own. A shot's depth is easily changeable with power iris control.
Nikon D810 FX: Key Specifications
36.3MP Full-Frame CMOS sensor (no AA channel)
ISO 64-12,800 (adjustable to ISO 32-51,200)
Electronic first-curtain shutter and overhauled mirror mechanism
New 'Raw Size S' 9MP Raw mode
Expeed 4 engine
Max 5fps shooting in FX mode, 7fps in DX (with battery grasp + EN-EL18/AA batteries)
3.2in 1,229k-spot RGBW LCD screen with adjustable shades
OLED viewfinder data display
91,000-pixel RGB metering sensor for cutting edge subject following and metering
Enhanced Scene Recognition System permits Face identification in OVF mode
'Split screen zoom' display in live view allows horizon/lines to be leveled unequivocally
51-point AF framework with new 'Group Area AF' mode (acquired from D4S)
New "Flat" Picture Control mode for massive dynamic range (video-focused)
Auto ISO accessible in manual exposure movie mode
Zebra stripes for presentation checking in video mode
Uncompressed HDMI output with synchronous recording to memory card
Built in stereo microphone
Using Aurora HDR Editing Software To Enhance Images
No matter how breath taking photos you capture, there's still room for you to improve. There is a reason why so many photographers use editing tools to improve what they click.
Aurora HDR provides your pictures eye-popping hues and crunchy details and makes your picture come alive. It allows you to boost subtle elements of both highlights and shadows in high complexity situations (for instance, land photography).
Aurora HDR is presently only available for Mac users, but a Windows app is said to be on its way. You can get the Standard version for $39 and the Pro version comes for $99 with added features such as ghost reduction and PSD support.
Final Verdict
The D810 is distinctly a standout DSLR with fastidious self-adjust, quick frame rates and picture preparing, astounding vitality and proficiency. The D810 extends your vision and surely blows your mind with its capabilities. Can be bought for $2799.95 from Nikon's official website.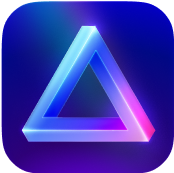 Advanced yet easy-to-use photo editor
view plans