Find out how you can pump your images with creative and fun color splash effect.
A lone bright green leaf against a black and white backdrop, a brilliantly yellow cab zooming past a monochrome urban setting, a butterfly full of color next to a dull and grey flower. All of these images can contain within themselves various meanings that a photographer wants to share with their audience. Such photos allow for some visually striking storytelling, which is why many photographers edit their photos with these 'color splash effects' in post processing.
A Splash of Color Means a Lot
Photography is not just about documenting what a photographer sees with their eyes. It is a way to talking to one's audience, sharing with them your own perspective about the world around you. To achieve this, people process their photos differently. A monochrome image is timeless, while one full of color brings a life to whatever is in the frame. Color splash effects merge these two traits quite interestingly, by maintaining one or more colors of your choice in the frame as they are and turning everything else into black and white. This is not only a great way to make certain kinds of images more interesting but also brings the viewer's focus to your main subject.
Best Color Splash App for Mac
If you would like to experiment with color splash effect on your mac computer, there are many applications that you can use. From RAW converters and JPEG photo editors, there are a number of programs that allow you in some capacity to play with color splashes. But there is one app that specializes on adding a splash of color to your photos:
Luminar by Skylum
With Luminar, you can use brushes that allow you to selectively color areas of your photos while keeping everything else black and white. You can add creative photo effects and add vignette to your photos. Other than this, there are custom monochrome backgrounds that you can choose from, dramatic effects within the app that you can put on your images, and enhance the differentiation between your foreground and background. It even allows you to add new colors to your monochrome images. It's one of the best ways you can familiarize yourself with adding color splashes to your photos. It allows you to edit RAW files as well, so you can edit your images non-destructively as well.
Alternatives are Plentiful
If you already have other photo editing applications like Lightroom or Photoshop on your Mac, you can use them for color splashes as well. Both of these, along with many other similar image editors, allow you to select portions of your photos that you can edit the way you want.
The advantage with RAW editors like Lightroom, Capture One, and even Photoshop is that you can edit your images in a non-destructive way. RAW files contain within them all the information that is captured by your camera's sensor while taking a photo. So when you create a selective layer mask over your images and color certain parts of it while leaving the rest black and white, you can be sure that the image quality will not be degraded during the process.
Digital photography really has come a long way in recent years, and it has allowed photographers to create images that best express their ideas in a very short amount of time as compared the film days. Adding a splash of color to your photos is now easier than ever, and you can use a number of image editors on your Mac computers to achieve this look and make a statement with your photos.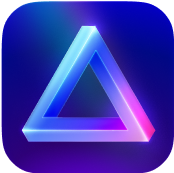 Advanced yet easy-to-use photo editor
view plans