Looking for the best open-source photo editor? We've compiled a list of the top open-source image editors, which help you take your photo editing skills to the next level.
Are you looking for an open-source photo editor? In this article, I will talk about the top ten image editing tools that are being developed by the community itself and consider the advantages of such programs over commercial software. Don't worry if you don't know much about development: this article is about open-source image editing software, not its development. So there won't be detailed technical information in high elvish IT language.

10 best open-source photo editors to process the quality as with pro commercial software
Let's take a look at the best open programs for editing your photos. This list is not in order, so you can choose the program that suits you best. None of them are better or worse than the others; they are just different.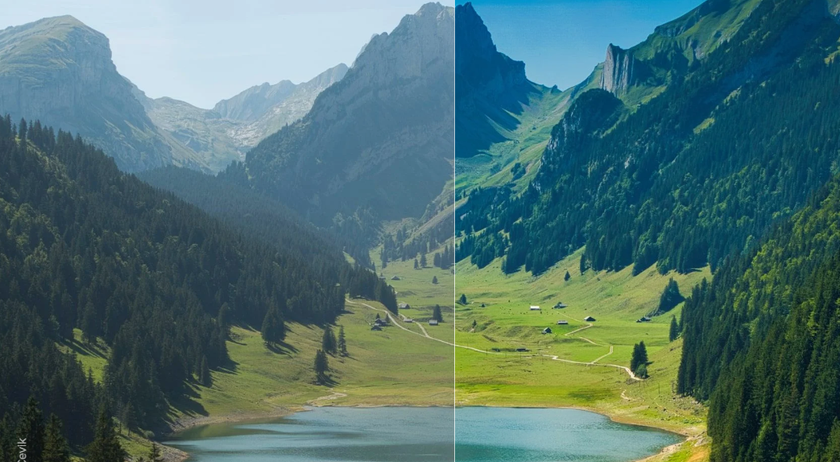 Luminar Neo is an excellent alternative to the well-known Photoshop and Lightroom. The program has gained recognition among thousands of photographers thanks to its advanced artificial intelligence system that allows you to perform complex photo manipulations in just one click. For example, you can change the sky or add sun rays to make the image more vibrant.
Also, this software is prevalent among portrait artists, as it is straightforward to improve the skin and face with AI, emphasize the expressive look of the model, etc. In addition, there is a detailed panel of professional tools for exposure correction.
2. GIMP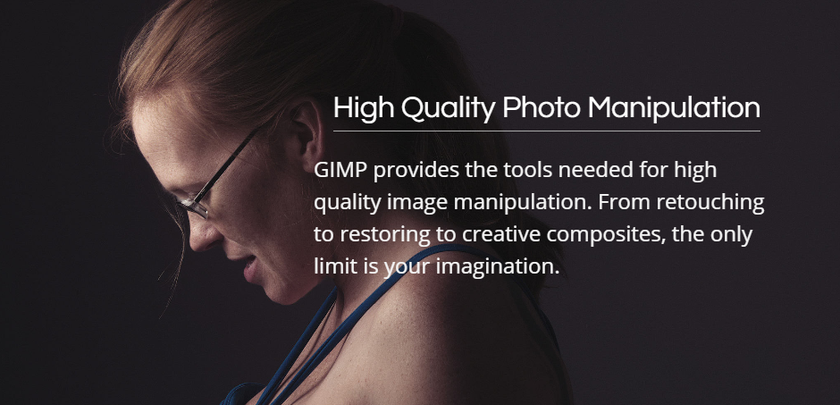 The word "GIMP" stands for GNU Image Manipulation Program. The graphics editor, distributed under a free license, has a funny logo with an imp, which appeared not by chance because the product name contains an anagram "imp." GIMP runs on all popular operating systems: Linux, Windows, and Mac OS X.
GIMP can be used as a drawing editor (thanks to graphics tablet support) and as a photo editing tool (including batch editing). Many consider this program almost the best open-source image editor.
The editor interface seems, to put it mildly, unusual. Instead of the usual program window with an extensive main menu and toolbar, we have a miniature concentration of buttons. But as soon as you open any image, the situation becomes more or less clear: documents open in independent windows, in which the main menu is already present. The start window performs the functions of a quick access panel, containing all the most frequently used parts.
GIMP has all the standard features for photo editing and painting:
Expandability. The GIMP distribution includes over 200 extensions. In addition, you can connect external modules, of which there are more than 100 on the Web

Exposure work. Curves, histograms, and traditional controls, including auto-correction

Transform (rotate, scale, skew, and flip photo)

Selection (rectangle, ellipse, free, scattered, and "smart" selection, Bezier curves)

Drawing tools (brush, pencil, stamp, etc.)

Animation

Layers

Filters

Text

etc.
3. Inkscape
Inkscape is a free vector editor, a multifunctional tool for creating and working with artistic and technical graphics.
The development of the program began in 2003; it replaced the outdated Sodipodi editor. Today, Inscape is often compared to the well-known Adobe Illustrator and Corel Draw, but earlier, this program was the leader in its field.
Most often, Inkscape is used for:
high-quality printing and creation of posters, business cards, and logos;

creating technical illustrations;

web graphics (for example, drawing banners, icons for applications, and site buttons), also used in graphics for games;

photo adjustment.
Inkscape is a photo editor with open source that allows any user to make the necessary adjustments to the program. Its feature is the use of the open Scalable Vector Graphics format. Despite the program working exclusively in SVG, Inscape supports dozens of other formats: PDF, AI, JPEG, PNG, GIF, and others.
4. Raw Therapee

The cross-platform RawTherapee has been developed by the Hungarian programmer Gabor Horvath since 2004 for photo editing with open source. In 2010, after the source codes were opened, a team of like-minded people gathered around the project, with the help of which the development of the last few versions continues.

The developer calls the use of a floating point engine for image processing the main advantage of the fourth version of this open-source picture editor. The move from 16-bit integers to 32-bit integers greatly improves processing accuracy. This should be especially noticeable in the bright areas of images, where more information can be recovered and smoother transitions, among other things. True, this solution also has a drawback - a significant amount of consumed RAM. For this reason, the priority version of RawTherapee is 64-bit. When installing 32-bit, the installer even warns about the possibility of unstable operation and offers instructions for switching Windows to 3GB mode.
5. Krita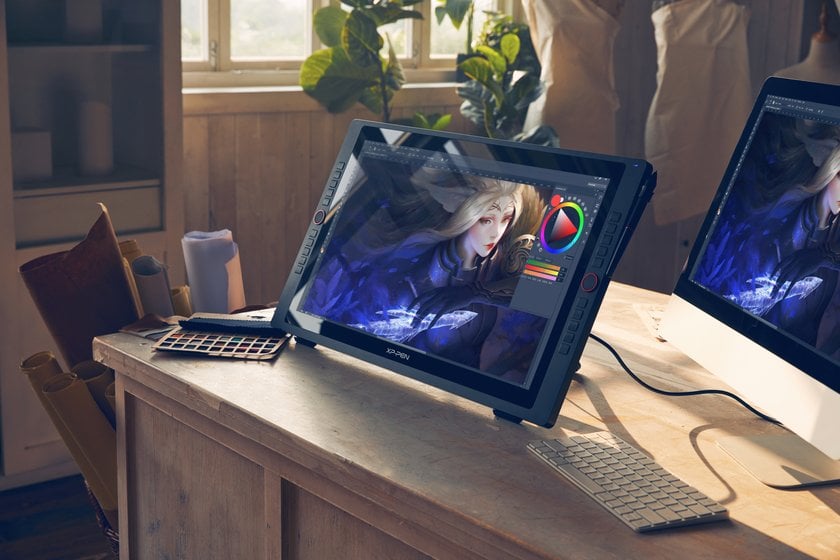 Krita is an open-source photo editing software that offers great functionality for drawing and processing bitmap images. The advantages over the well-known Photoshop are obvious: the program is free and installed on all known operating systems (in addition to Windows, you can download it for Mac and Linux). The interface is much more convenient and clear for beginners.
The workspace is made minimalistic but stylish. Nothing superfluous: on the left, there is a panel with tools, and on the right, there are windows with a palette, brush profiles, and information on layers. The theme can be changed in the settings. There are eight themes available in the latest version of the program.
Convenient layer management is another advantage of Krita. The editor creates regular, group, filter, vector, and other layers. Various maxi (filtering, transparency, etc.) are also provided.
A special resource manager allows you to use brushes created by other program users. This feature greatly expands the possibilities of drawing and image processing. In addition to brushes, additional textures, gradients, and so on are available.
6. Paint.NET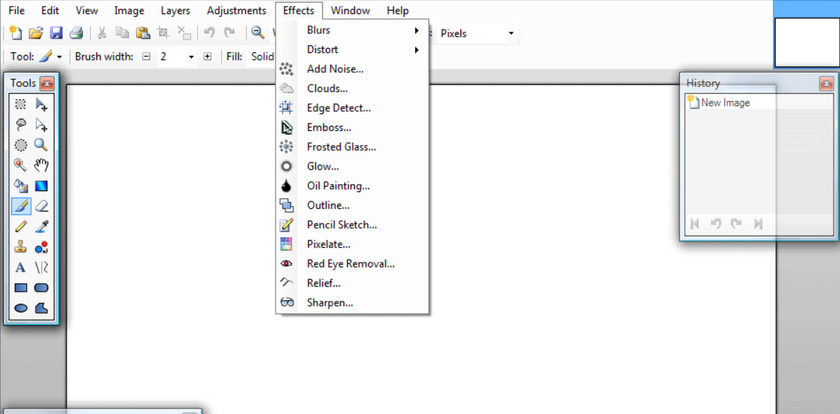 Paint.NET is created for open-source photo editing for Windows that is positioned as a replacement for MS Paint. As a result, one might get the impression that their differences are minimal and that the target audience of both products is largely the same. MS Paint is a primitive tool designed more for entertainment than serious work. Paint.NET is a complete graphics editor without any qualifications. It has extensive photo processing capabilities. Most similar programs have a relatively high price, which limits their availability. Paint.NET, on the other hand, is free. You can freely install the program and use it for an unlimited time.
7. Lightzone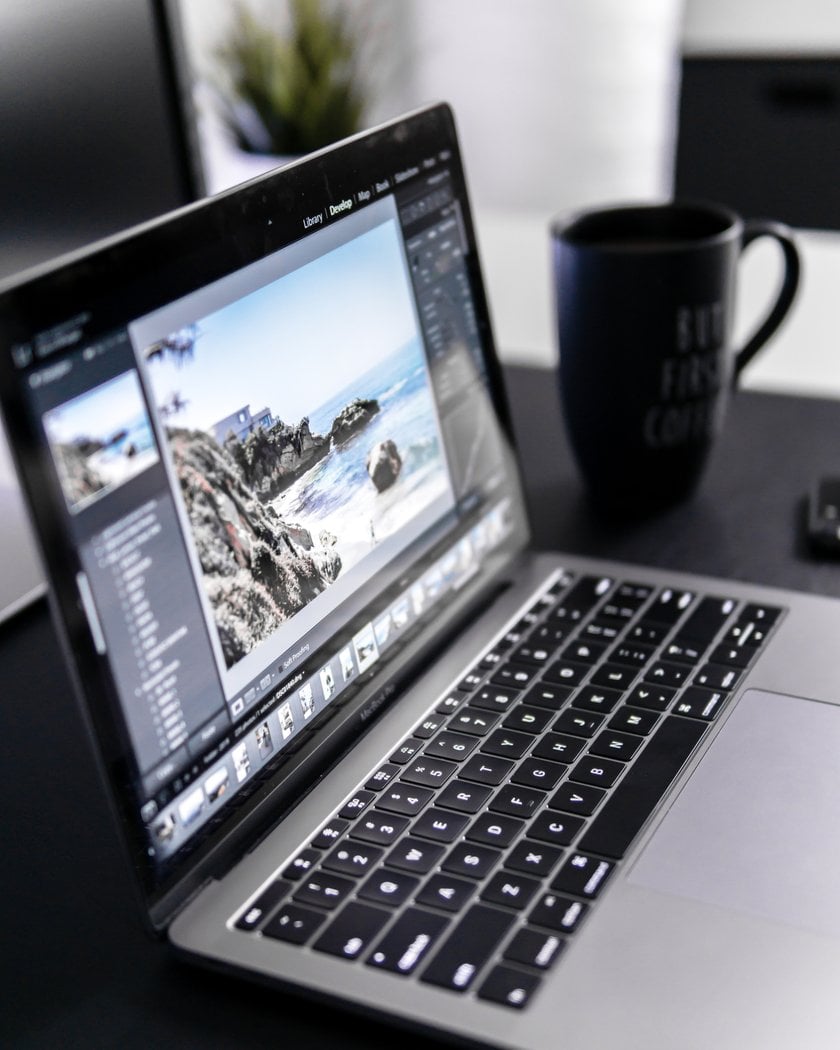 The name of this program is an obvious homage to Lightroom. As with Lightroom, Lightzone allows you to make non-destructive edits to your photos, so you can always revert to the original image file anytime.
Lightzone was first launched in 2005 as commercial software. Although the company behind the app stopped developing the software in 2011, in 2013, it was released under an open-source BSD license. At the same time, this latest version is essentially the same as 2011, with updated RAW profiles to support many digital cameras released since then.
Despite a two-year hiatus from development, this open-source image software still offers compelling features for photographers looking for an alternative Lightroom tool to convert their RAW files.
8. Darktable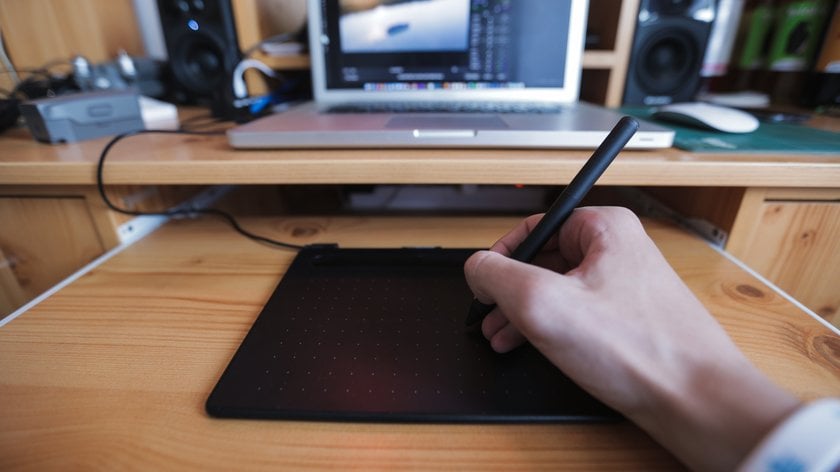 Darktable is one of the best free open-source image edit apps. It allows you to change your photos' sharpness, white balance, saturation, exposure, and contrast.
Regarding convenient photo post-processing, this software offers support for flexible database queries. It allows users to search for images by color labels, rating tags, and other aspects. It runs seamlessly on macOS, Linux, OpenSUSE, Microsoft Windows, FreeBSD, and Fedora.
With Darktable, you can automate repetitive tasks by speeding up your image editing process. Darktable has a binding module that allows you to connect your camera and Darktable directly.
9. Shotwell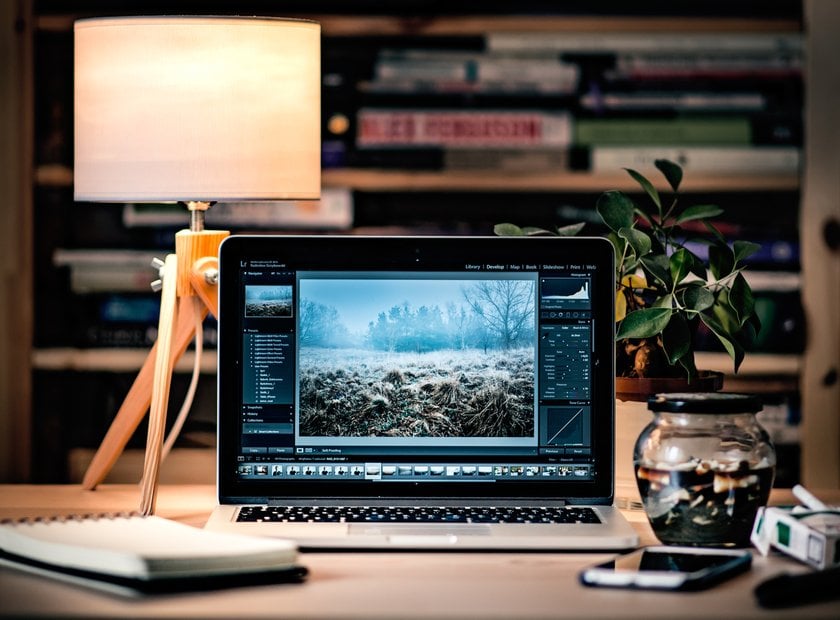 This open-source graphic editor is easy due to the clear interface. When you open the utility, a window appears, divided into two parts. On the left is the photo navigation, where you can make your own categories, and on the right are the snapshots.
After uploading the images, the utility automatically generates the required dates by selecting the Events category. You can set the desired tag for each photo to make it easier to choose pictures later. Each file can be rated, for which a five-point scale is used.
Shotwell includes some simple photo editing tools. Pictures can be rotated or cropped, and there is also a red-eye reduction function. The user can change the exposure, color temperature, saturation, or other photo parameters. When installing the latest version of the application, playing video files in Ogg, AVI, MP4, Quicktime, and WMV formats becomes possible. You can download video content from various popular services.
Edited photos can be immediately published on Facebook, Flickr, or Picasa.
10. Cinepaint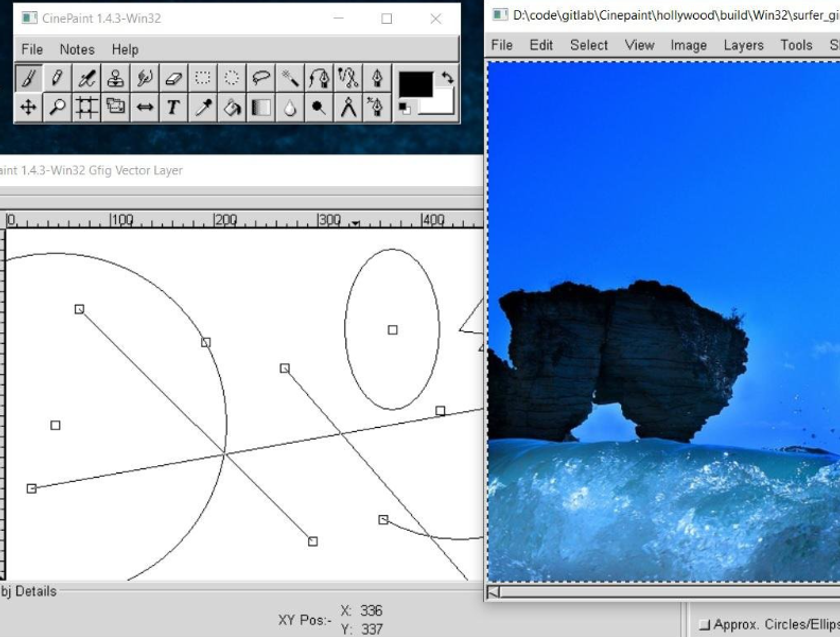 This open-source image editor primarily focuses on image editing for films and animations. And it is worth noting that in this area, Cinepaint really excelled. In addition, Cinepaint is a powerful image editor. It is often compared to GIMP, and in this regard, its main advantages are an improved interface compared to GIMP and many different exciting effects. However, there are few filters compared to GIMP.
FAQ
What is an open-source image editing app?
Open Source software provides the end user with open code. That is, the application can be modified to fit your needs without violating the copyrights of the developers of the original software. The solution is distributed under GNU/Linux, MIT, and other licenses.
The concept arose as an alternative to proprietary software when commercial companies closed access to the source code.
What are the benefits of open-source photo editing apps?
First, these programs are free. Also, the advantages include cross-platform programs (most often), frequent software updates, and low risks of infecting your PC with virus software since these programs are created for Unix / Linux family operating systems, and malware is mainly written for Windows.
Is there a dedicated open-source photo editor for Mac?
Most open-source photo editing programs run smoothly on all popular operating systems, including macOS.
Can I get Lightroom for free?
You can use the trial version, and then you need to buy a subscription.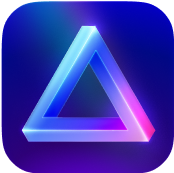 Advanced yet easy-to-use photo editor
view plans