Are you looking for the best printer for photos? Finding a perfect one is not an easy task, but you are lucky to find this article.
Over the next 10-15 minutes, you will find out the professional printers for photographers in 2023. I will also tell you what to notice when choosing a device and review printers by category.
Digital image printers: how to choose the best one?
To date, among printers for photographers and MFPs, the products of Epson and Canon are of the most significant interest. If we do not consider the most straightforward four-color systems, then printers from the first manufacturer have a lower cost per print, whereas Canons have better quality. Brands' fans may disagree with this statement, however, due to the peculiarities of the implementation of the printing technology, Epsons are more adapted to the possibility of using refillable cartridges or a continuous ink supply system, but the company's available solutions have problems with black.
The accuracy and naturalness of the reproduction of shades in professional photography printers are primarily determined by the volume of the color gamut, which is one of the leading technical characteristics of the ink. However, the devices must match it, and the profile must be configured for the particular pair with each printer. The conclusion from the above suggests itself: there are no miracles, and cheaper ink is always inferior to the original. For tolerable transmission of complex color scenes, coverage of at least 600 thousand ΔE*3 is required. The conditional criteria for amateur photo printing are the figure of half a million such units.
When choosing the best photo printer for photographers or MFP for digital photo printing, an indicator of the quality of an inkjet printer is the minimum ink droplet size. In general, this is fair. Only now, marketers always forget to clarify that their device does not show a record indicator for all colors. For example, yellow drops are usually larger (4-5 picoliters), and the print resolution is limited to just this value. By the way, it's not that big. Moreover, the uniformity of painting is much more dependent on color synthesis and rasterization algorithms.
Before printing: make your photos look fantastic with Luminar Neo!
Even if you buy the best color photo printer worldwide, perfect results are not guaranteed. Everything also depends on the capabilities of your camera, and post-processing. What you see with your eyes does not always look beautiful in the pictures. Therefore, I recommend processing photos in Luminar Neo. This is a great software that helps you to edit the gamma in just a few clicks thanks to artificial intelligence technology. It helps to achieve the most realistic, yet charming color reproduction. You can also do it manually if you like to be in control of every little thing.
If you want to print a lot with the best printers for photographers, you may need the batch processing that Luminar Neo has. This is great for a series of photos, such as love stories, wedding photo shoots, atmospheric reports, etc.
Luminar Neo excels in ease of use, which I think is very important. The software allows you to do all the same things as in Photoshop, but faster and easier. Thanks to a straightforward interface, icons, and function names, you can figure it out much faster.
It's hard to imagine a world without mobile photography these days. Even professional photographers (myself included) often put their huge cameras aside to take a couple of fantastic shots with their phones. Luminar Neo will make your phone photos look like they were taken with one of those huge top cameras! Take HD photos, enhance them with Luminar Neo, and print them: it will look fantastic!
This is what I wanted to say because Luminar Neo is really worth your attention. Now let's take a look at the best photo printers of 2023.
Best professional photographic printers
1. Canon PIXMA PRO-10s
Canon PIXMA PRO-10S opens our ranking of the best color photo printers. Unlike the earlier PIXMA PRO-100S, this professional-quality photo printer uses pigment ink. On the one hand, this feature eliminates the possibility of bronzing (a specific effect that occurs due to incomplete absorption of ink components into photo paper). On the other hand, if you believe the opinion of professionals, the pigment from Canon is very picky about the type of paper.
I consider it necessary to remind you that when printing on super-gloss, water-soluble inks give the best results. And they are more practical if the printer is used irregularly (due to less cleaning costs). Still, you can prefer the Canon brand based on moderate head replacement costs and fewer problems with paper pickup.
Pros:
maximum durability of prints with one of the best professional photo printers;

fewer manifestations of specific photo printing defects;

the relative cheapness of head replacement;

no problems with paper pickup.
Cons:
not for mass printing;

original paper and ink must be used;

high ink consumption;

tiny cartridges.
2. Epson L1800
Technically, the printer is a wide-format analog of the L800. Pay attention to this pro photo printer if you need to use big paper sizes for posters or banners up to A3+ inclusive. It also uses a 6-color cartridgeless system that delivers excellent image detail, accurate reproduction of complex tones, and smooth color gradations. A significant resource of consumables allows the manufacturer to discuss the record low cost of prints so that the photo printer may be of interest in commercial use.
By the way, the disadvantage of the L1800 is still the same: black and white photos have low saturation and a distinct blueness.
Pros:
original continuous ink supply system (CISS) of large capacity with a special leakage-blocking system;

excellent quality of photos;

low cost of prints.
Cons:
poor as a glossy photo printer;

the high price of the printer.
3. Epson Expression Photo HD XP-15000
If amateur photography is rarely done in monochrome, then in a semi-professional sphere, this artistic technique is more than relevant. Accordingly, the means of printing such images should provide expressiveness of the game with chiaroscuro. In this sense, gray ink in a high-end photo printer is strictly mandatory. Interestingly, Epson's colorists decided to add red ink to the palette of this novelty, due to which they slightly increased the color gamut of the XP-15000.
Of the controversial decisions, we note the refusal to support memory cards. By the way, this is one of the best wireless photo printers, in my opinion. It also supports Wi-Fi connectivity.
Pros:
accurate color reproduction and high-detail prints;

fine control of shades;

automatic receiving tray;

cloud services-friendly.
Cons:
does not have a reader for memory cards;

high operating costs.
Best home photo printers
1. Epson L805
No matter what advanced screening schemes programmers use when writing drivers, you cannot do without light ink to get really smooth gradient transitions on prints. The whole question is what is considered a reasonable minimum for a semi-professional photo printer. I think the Epson L805 is currently one of the best picture printers for an amateur photographer. Of course, if the latter's goals do not include commercial activities, particularly printing photos for documents or with an artistic bias (primarily black and white).
Unfortunately, there were a couple of nuances regarding the quality of the print head. Over time, the best at-home photo printer may begin to "strip", and cleaning the nozzles eliminates the problem only for a while. In addition, the network occasionally comes across reviews of head depressurization, even when using original consumables.
Pros:
high-quality prints for this upfront cost of the printer;

original CISS.
Cons:
potential printhead problems;

the cold tone in black and white photographs;

paid counter reset.
2. Canon PIXMA iX6840
A common problem with many Canon printers is the thermal inkjet print head. More precisely, a significantly smaller resource compared to the average Epsons print head. To invest in the best printer for professional photographers based on a long period of its operation, or save money now, assuming the inevitability of buying a new printing device after some time, everyone decides for himself.
If you are inclined towards the second option, I recommend paying attention to this one of the best color printers for photos. Among the available wide-format photo printers, there is practically no alternative to this model, although there are nuances of use. In particular, the high complexity of installing CISS and restrictions on compatible paper types. The first one is determined by the dimensions and design features of the iX6840 case, so it is best to reduce the cost of printing by using refillable high-capacity cartridges. The second one concerns some varieties of matte media that the printer does not work very well with.
Canon PIXMA iX6840 is also the best Bluetooth photo printer in this list.
Pros:
best quality photo printer for such a price;

large format printing;

Bluetooth.
Cons:
the complexity and potential danger of installing CISS;

not all matte paper types are suitable;

limited printhead resource.
3. Epson L132
I decided to include the inexpensive Epson L132 printer in the best digital photo printer rating. The main advantage of the recommended model is the presence of a factory continuous ink supply system (CISS), that is, the low cost of a print. The disadvantages are typical for Epson state employees: the head's nozzles quickly become clogged, due to which the latter begins to streak; resetting the counter costs money; the feed system poorly picks up high-density media.
However, it is still a good printer for photo printing, which is excellent for home usage.
Pros:
original CISS;

the affordable price of the printer.
Cons:
the slow print speed with high-quality settings;

borderless prints only in 10x15 format;

trouble picking up thick photo paper;

paid counter reset.
Best all-in-one photo printers
1. Epson L7160
We consider the Epson L7160 a good option for printing photos at home. A high-quality universal-purpose printer cannot be cheap, which is confirmed by the price tags for the Epson L7160 model. Unlike its younger brothers in the line, this device can work with especially thick paper, as well as use a smaller drop of ink. Another thing is that classical photo printers have a variable volume of a drop, while the L7160 operates with only three possible sizes, which affects the smoothness of the color transitions of the resulting prints.
In addition, this MFP is designed to use less resistant ink, so it's better not to wet photos from it once again. If this device is compared with the professional picture printer Epson L850, then the second one loses significantly in terms of the reliability of the print head and cannot boast of the presence of pigment ink for documentary printing.
Pros:
long life of the print head;

separate water-soluble black inks for photographs;

direct printing;

duplex;

wide range of interfaces.
Cons:
2. Epson L850
Epson L850 MFP is the one that continues our rating of the best photo printer with a scanner. Other things being equal, a color printer will more accurately reproduce the nuances of the original image if it has a greater choice of inks. In this sense, the Epson L850 with six-channel color can be considered a fairly advanced device, quite suitable for non-professional use by photographers. Against the background of the previous MFP, this model wins in the quality and durability of prints but has two unpleasant features. First, the Epson L850 has a very problematic printhead. True, here, the owner can be lucky. Secondly, the latter will have to periodically reset the counter (which is completely reset to zero for a fee).
Pros:
6-color printing system;

permanent ink;

advanced offline printing.
Cons:
print head lottery;

troubles with replacing waste ink;

no auto duplex and no wi-fi.
3. Canon PIXMA G2411
Of course, the prints obtained from the PIXMA G2411 cannot be sent to a photo exhibition, but their quality can be considered acceptable for a home photo album. Despite its low cost, the recommended model can work with fairly thick photo paper, and it can form an image using a drop of only two picoliters. Since the main criteria for choosing a multifunctional device of this class are the low cost of a print, the presence of a continuous ink supply system in such a device is strictly necessary. The print system of the recommended device is four-color. Of the unpleasant features, the low print speed and the lack of a wireless interface deserve special mention. If this is necessary for you, you'd better buy PIXMA G3411.
Pros:
universality;

affordable price.
Cons:
slow printing;

no Wi-Fi;

the cheapness of case materials.
Extra: what is the best photo printer for instant printing?
Suppose you need a printer for a digital printing photo that you can take with you on trips and business trips; take a look at the Canon SELPHY CP1300. Of course, in this case, the quality and cost fade into the background, and the mobility of the relevant equipment comes to the fore. It is enough to connect to the SELPHY CP1300 portable printer to have a smartphone / iPhone or at least a digital camera with an SD memory card. However, direct printing is also supported here. Unlike other compacts, such as the Zoemini model of the same brand, SELPHY CP1300 allows you to partially correct exposure errors and correct color reproduction (with a wired connection to the camera).
An external power supply is offered for the device, which turns it into a full-fledged mobile photo salon. But such a battery is designed to print only 54 photos of a standard size, and charging is not included.
Pros:
compactness and mobility;

possibility of partial prepress.
Cons:
expensive consumables;

printing special marker dots on paper (can be disabled);

not the most accurate color reproduction.
Let's sum it up!
If you are going to print one and a half to two dozen photos per month, buying a printer with refillable cartridges is better. With minor or irregular print volumes, the problems of dry nozzles come to the fore, and here sublimation-type models are beyond competition.
It makes sense to print more photos using a photo printer equipped with CISS. Since most images are printed at a maximum A4 size, the best printers for printing photos at home can be considered models in the middle price range. Purchasing a wide-format printer makes sense if a significant proportion of your prints will be on A3 sheets.
Finally, if versatility or space matters, the right photo printer is an MFP. You may have to make some compromises, but they are a good option for the home.
As you can see, there is no single top photo printer for all tasks. However, you are unlikely to need everything at once, so picking the best will not be difficult if you know what you need.
In this article, I have not mentioned many essential aspects (otherwise, you would be reading this until the end of time), so I recommend that you carefully read all the characteristics of the models that you are considering before opening your wallet. Use the information here as a starting point to find the best photo-quality printer for your specific needs, but be careful about all the parameters of the device you want to buy.
Also, I want to remind you about Luminar Neo. Using this software to edit your photos will make them even more beautiful and allow you to convey the picture's atmosphere even if the camera or printer can not cope independently. This is a great assistant for a photographer, which has already been appreciated by thousands of professionals worldwide.
I hope my advice was helpful to you and you found the answer to all your questions about printers for professional photographers in this article. Good luck, and write you soon!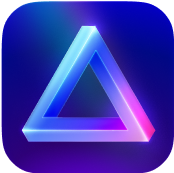 Advanced yet easy-to-use photo editor
view plans