A great pro application for enhancing all your photos with just a few mouse clicks.
Variety, they say, is the spice of life, and photography is an epitome of variety. It's no surprise how a captured scene from different shooting angles give a variety of stunning perspectives –sometimes so distinct that one can hardly correlate the differences.
Here's another scenario…
You take a photo shoot at the beach with lots of people around, but you want to make it look as though you hired the entire space for your private use. It used to be an impossible task but that's no longer the case anymore. You can, in fact, change the entire scene and make look like you took the shot in your bathroom… There's no telling the endless possibilities that abounds in photography –digital photography, to be more precise. Many thanks to the ever-evolving photo editing technology.
Whether you simply took several shots from different shooting angles, editing, removing or replacing image objects, the bottom-line remains that a degree of editing is required. And this involves at least one photo editing app.
Photo Editing App
Photo editing apps with their varying versatility and capabilities now make the image-retouching tasks even a lot easier than what was obtainable several years back. Speaking of which Adobe Photoshop is one of the most popularly known photo-editing app.
The belief that top-quality editing is exclusive to Photoshop isn't true anymore, since there's a great variety of Photoshop alternatives available nowadays. While we commend Adobe for blazing the photo-trail, it's important that we recognize the several other very-competent apps that are now available in the photography domain. Noteworthy are DxO Optics Pro, Pixelmator, Accorn, Skylum Creative Kit and more.
Let's have a look at DxO Optics Pro…
DxO Optics Pro
Now in its 11th iteration,DxO Optics Pro is a unique photo editing app. The manner in which the app automatically compensates for photo disparities in chromatic aberration, vignetting, lens distortion, edge softness, among others, is amazing. DxO Optics Pro practically operates by examining your image's EXIF information embedded by the camera, then cross-references it with its own database to make appropriate corrections.
DxO Optics Pro also works as a Raw converter; ensuring that every image gets just about the best-possible attention. Furthermore, the editor is great at intuitively improving key aspects of your image's highlight, shadow and color, especially in situations when the lighting is harsh. The app's ISO-noise cleanup is amazing.
Another fantastic feature is the app's Lightroom compatibility; working within Lightroom, you can easily export to DxO Optics Pro and vice versa.
In addition to its 'auto' functionalities, the photo editor features some very efficient manual controls suitable for users who prefer the 'do-it-yourself' approach to the 'auto-drive'.
The fact that DxO Optics Pro seamlessly stores and recalls preset settings is a big plus. It takes away undue repetitiveness from your workflow and helps you work even smarter.
In summary, DxO Optics Pro is commendable for its intuitive interface, effective noise reduction, and lens auto-correction capabilities. Its direct-export feature to Facebook, Flickr or another photo app is stunning.
DxO Optics Pro's amazing features notwithstanding, its lack of local-brush editing options, limited workflow tools and the time lags usually experienced when processing large Raw files makes the app come short of being a perfect workflow for complex or difficult tasks. It's non-compatibility with newer camera models make matters more unpalatable. It also comes a bit short in the organization.
On the flip side, using a photo-editing app like the Skylum Creative Kit could cause an incredible shift and offer you unimaginable satisfaction in your image-creativity experience.
The Skylum Creative Kit 2016 – A Perfect Alternative to DXO Optics Pro
The nursery rhyme, "if wishes were horses, beggars would ride" is so true in the Creative Kit work environment as the app literarily takes away the complexity often encountered with photo editing, and makes the entire process, however, tasking, fast and simple. The Skylum Creative Kit comprises of 6 powerful, award-winning photography apps with well-over 500 highly creative and intuitive tools in a single pack.
Similarly to Luminar, Mac-only photo editor, the Creative Kit is great at showing you the new world of endless possibilities in incredible photo editing. The kit's variety of tools is very efficient in not only helping to repair your image's deficiency but fine-tuning even stunning shots.
The apps namely Tonality, Noiseless, Intensify, FX Photo Studio, Snapheal and Focus, function as standalone apps as well as a plugin to applications like Adobe's Photoshop and Lightroom, Photos for Mac and Apple Aperture.
You can never demand too much from such a software application that's fully equipped with well-over 500 powerful creative tools, in-built social sharing and integration with the Skylum App center, thus facilitating the seamless transfer of photos between apps for a creative and excellent workflow. Singly, these apps perform extraordinarily well. It's no surprise that as a bundle, the Creative Kit, they make a perfect workflow for all your editing tasks.
A brief look these individual apps would give you a better idea…
Intensify CK, one of the six, helps to reveal your photo's beauty in a remarkable way. The app is specifically equipped with scores of pro-presets that'd help make stunning effects on your images. Intensify's selective editing, contrast, detail, layers and powerful structure tools give you full editing control over every pixel of your photo, In simple mouse clicks. The result? Mind-blowing effects even from unappealing shots.
The other is Snapheal CK. Described as "the world's most advanced image healing software", the app grants you the ability to remove unwanted details or objects such as strangers, dust spots and more, from your photo. Irrespective of the complexity of repair required, Snapheal CK's 9 intelligent algorithms are designed to give you all the power and control that you need.
Tonality CK, the world's most efficient and advanced monochrome app. With tonality, you can easily reimagine your black-and-white editing with hundreds of presets, authentic grain, layers, unique digital controls and more.
FX Photo Studio's filters and over-200-effects, put together, can be used to customize your images and give them amazing looks.
Otherwise known as "the best photo app for Mac to focus on truly meaningful things", Focus CK is comparable to using the most competent lens gear obtainable. Its combination of powerful lens effects and smart blur controls are incredible.
Noiseless CK helps to get rid of your image's digital noise, and preserve its details and structure – making them look crisp and more appealing.
Conclusion
Compared to DXO Optics Pro, the creative kit is faster, more intuitive and very easy to use. Looking at their differences, Skylum's CK costs much less as it offers you a complete all-in-one editing option that does not require any aid from other photo-editing apps.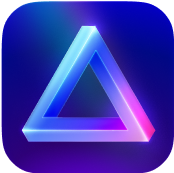 Advanced yet easy-to-use photo editor
view plans