Photographers looking for new and easy to use photo editing software will find this article informative. Choose from 12 photo editing software options.
Photo editing software that's easy to use for both professionals and beginners is not so easy to find.

We've reviewed 12 photo editing programs to make your search go a little smoother. But before you jump into the list, start by thinking about the key features you want your editor to have.
If you're a beginner, don't worry. Some of the photo editing software below has tutorials and help pages you can turn to. If you're a professional, you may want to narrow your search based on additional features that are unique to specific editors.
Be sure to pay attention to the pros and cons so you don't regret your choice later. Take notes while reading this article, and you should know exactly what you're leaning toward by the end!
Whether you're picking up a camera for the first time or trying to perfect the photos you take regularly, Luminar Neo is a perfect solution for all your editing needs.
This smart photo editor includes a wide range of tools, from essentials to smart AI features, so you can easily enhance photos of any genre, like portrait, landscape, macro, aerial, cityscape, etc.
Face AI: Human-aware technology gives you full control over portrait editing. Remove blemishes and dark circles, make eyes brighter, or even change their color, add light to the model's face, whiten teeth, and more - with one move of a slider.
Structure AI: Reveals hidden details of photos without taking depth away from the original shot. AI technology recognizes areas that should be amplified and enhances them to make the entire image look structured, crisp, and detailed.
Sky AI: Automated algorithms detect the sky in the image and replace it with a new sky that you can choose from Luminar's library or download from your computer. The lighting of the image will change to align with the new sky, and if your image features water, the reflection of the new sky will appear in it.
Pros:
Easy-to-use interface
Time-saving AI editing tools
Creative collection of Presets in different styles to improve your image in one click
Works as a plugin for Photoshop and Lightroom
Cons:
This software is not free to use, but you can choose a subscription plan that's convenient for you or buy a lifetime license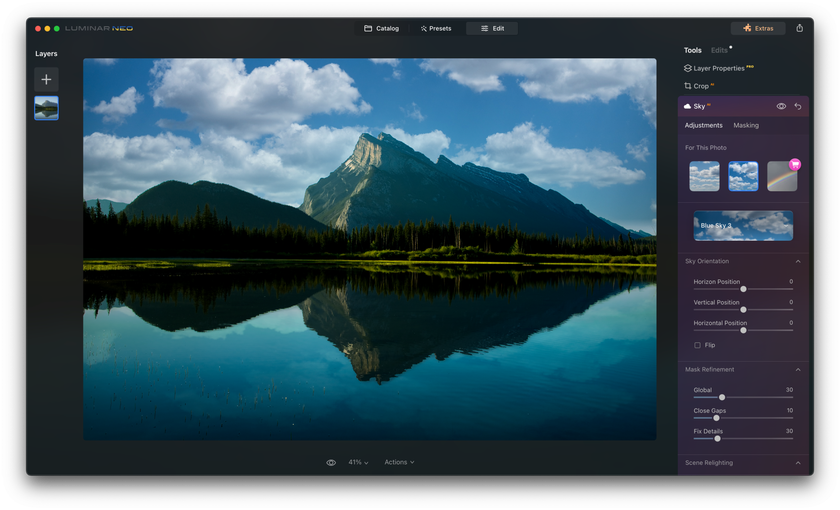 photo by Cuma Cevik
Photographers looking to up their game in the world of prints will greatly appreciate the newest version of Adobe Photoshop Elements. This easy-to-use photo editing software gives skilled professionals the capabilities they need to intelligently edit photographs, print photos directly onto gifts such as canvases, mugs, and accessories, and develop video slideshows and collages for all to enjoy.
If you fancy organization, you'll appreciate the ability of Elements to identify the best photos. Smart Tags in Adobe Photoshop Elements allow you to find great photos in seconds using basic facial recognition powered by Adobe Sensei.
Pros:
Colorize black and white photos
AI improvements to properly auto-curate photos
Create memes, photos, and videos to share on social media
Cons:
Content-aware features require extra time and effort
Apple Photos extension not available
The internal organizer cannot integrate with iCloud Photos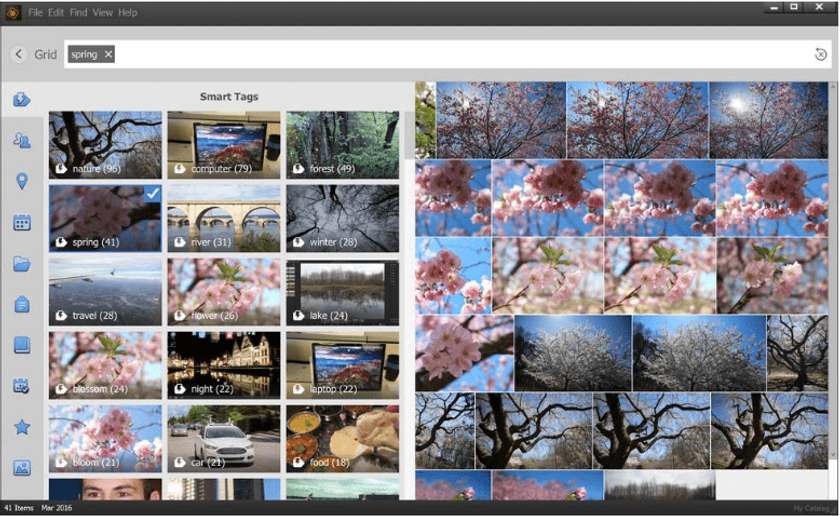 Not many photography programs highlight important life moments, but Photos for macOS does. Take a photo and turn it Live with this easy-to-use photo editing software. Photos will highlight birthdays, anniversaries, and vacations and put editing tools right in front of you.
Luckily, Photos doesn't just organize your pictures for you, it also weaves them into flashback-type movies. You can personalize these movies and share them with your friends and family on whatever platform you wish.
Pros:
Powerful search options to find the photos you're looking for
Smart albums and collections to organize pictures
Hides duplicates, receipts, and screenshots to emphasize the best shots
Cons:
No list view option to view photos
Users can't geotag photos, but they can view, sort, and search according to where the photos were taken
Editing and color correction tools are not available for videos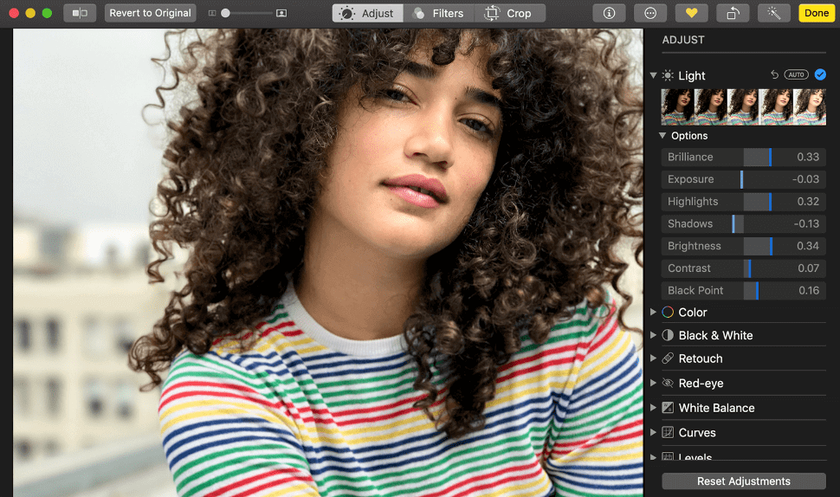 This easy-to-use photo editing software was initially created as an undergraduate senior design project, and it was primarily intended to be a free replacement for Microsoft Paint. Today, its array of options and effects can be compared to that of Adobe Photoshop.
Pros:
Online support and complete tutorials
Plugins available
Unlimited undo and multiple special effects
Cons:
Limited brushwork
No dodge and burn
Text correction cannot be applied after adding effects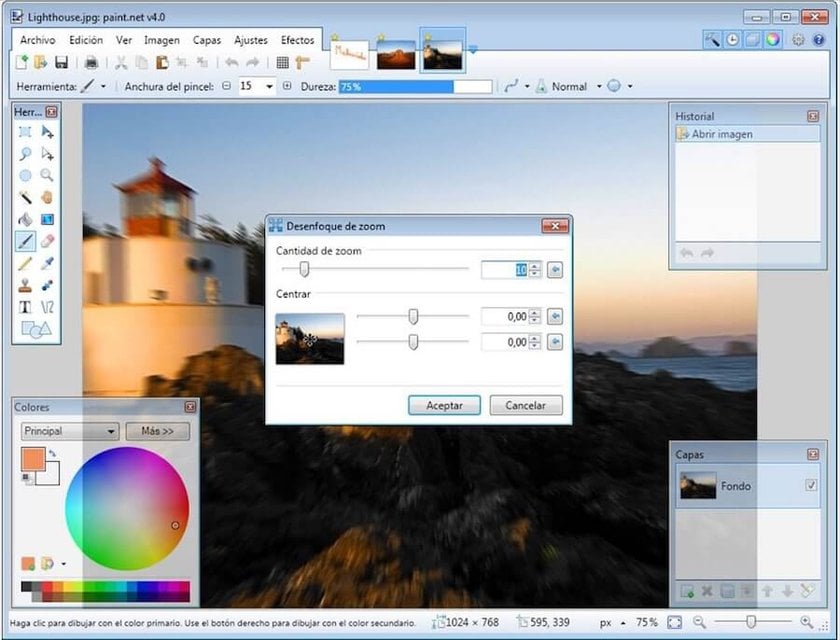 Quick image adjustments have never been easier with Pixlr X. You can crop, cut out, resize, and remove whatever you'd like in a photo — and adding text is easy too.
Pixlr comes with an easy-to-use, versatile drawing tool.
Pros:
Mobile online photo editing platform
Switch from light to dark mode to avoid eye strain
Omit unwanted people and objects from photos
Cons:
Requires flash to implement high-quality editing features
May be replaced by a newer version soon
Shows distracting ads while you're working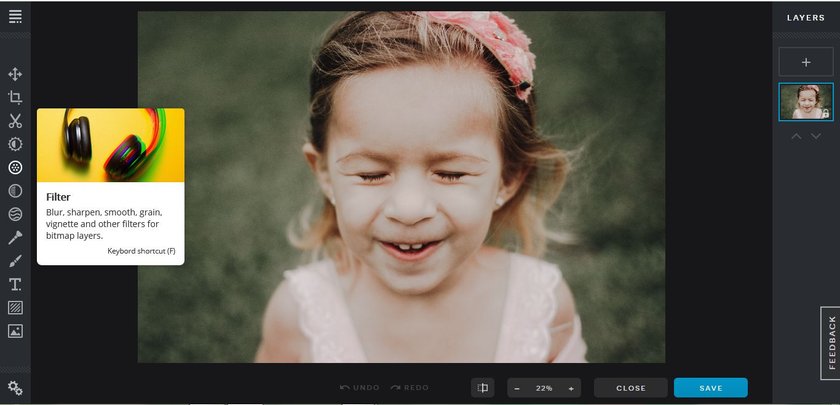 6. AirMagic
AirMagic is a photo editing platform with advanced AI algorithms for drone photographers. Just take photos with your drone and drag and drop them into the app. AirMagic will take care of the rest.
AirMagic automatically detects the sky and automatically applies edits to emphasize areas of the photo. This simple photo editing software also discovers hidden details, and either eliminates them or reveals them. Midtone, highlight, and shadow levels can all be adjusted.
Pros:
No human involvement is necessary
Improves aerial photos with AI
Automatically removes haze
Cons:
No descriptions of presets
May have to process photos individually to avoid overblown color
Blue tints may be found in photos with many white objects

Acorn is the perfect software for all projects that don't need heavy-duty editing. With Acorn, you can move, zoom, crop, draw, and retouch photographs.
It even imports and exports PSD files.
Pros:
Add/delete/duplicate layers at your convenience
Affordable for the average photographer
Filters do not take away from the original photo
Cons:
Newest version Mac- only runs on OS X or higher
Adobe Photoshop PSD files are supported, but additional styles and text are not

The creators of InPixio have specialized in photo software for some time, earning trust in their product. Photo enthusiasts can use InPixio to edit pictures and create photo montages.
InPixio is easy to use, enables fast editing, and allows for a range of creativity.
Pros:
Enlarge photos up to 1000% without losing quality
Supports JPG, PNG, BMP, and other formats
The digital scissors feature allows for the removal of people and/or objects
Cons:
The trial version is not available for Mac
May lag without an internet connection
The photo Clip feature does not work
Microsoft Photos may be a basic photo editing tool, but it still gives you the opportunity to remove blemishes and fix red eyes.
New features include a video remix, which lets you create a video from your collection of videos and photos. You can even add 3D effects to your shots, including butterflies, explosions, and lasers.
Pros:
Easy navigation and design
Easy search for people, places, and things
Can make images smaller to see more photos or larger to view details
Cons:
Only for Windows
Does not contain advanced editing options
Limited options for text and graphics on photos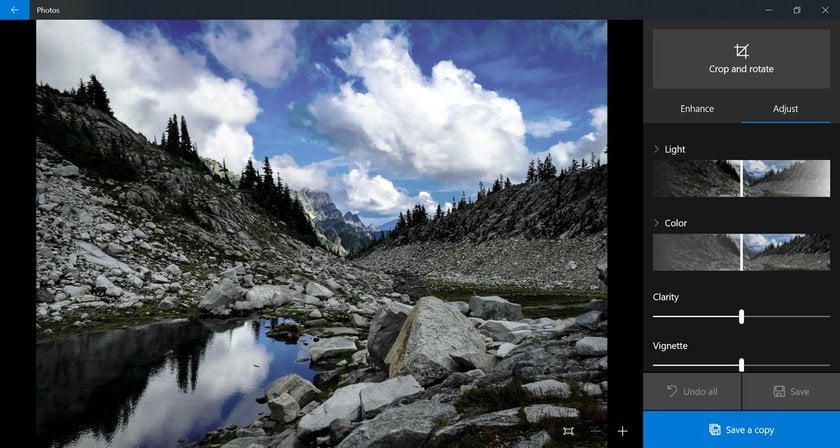 For the photographer looking to edit large JPEG files (up to 30 MP), you've come to the right place.
The free version of Polarr offers an array of tools and great functionality, and the monthly subscription version offers even more. A web version supported by almost all browsers will get you where you need to go, but Polarr also offers a fully functional Windows application as well as an app for iOS and Android devices.
Pros:
Available on nearly all devices
Before and after comparison
Works offline
Cons:
Subscription is expensive
Doesn't support RAW files
Users claim that frequent freezing happens after some period of time

Designed by the Power of Software company, Photos Pos Pro is offered as a free version and a subscription version with varying features.
With Photo Pos Pro, you can create collages, web pages, business cards, and much more. The simple and comprehensive menu may prove a bit challenging at first, but many users have cracked the code after working with this software for some time.
Pros:
The interface can be customized to suit beginners and experts
Tutorials available
Supports many file formats
Cons:
Monthly subscription
Full features are only offered in the subscription version
Difficult to learn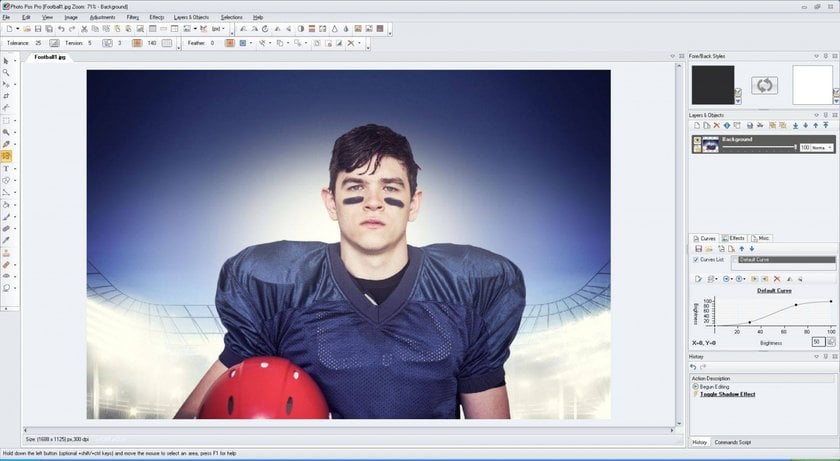 Merging photos is a necessary skill to have as a photographer, and ON1 helps make the merging process easy.
ON1 comes with a specific portrait filter feature that allows you to adjust areas of the mouth, skin, and eyes. The software has text editing, too.
Pros:
Everything you need in one platform
Healthy metadata system
Several editing options
Cons:
Difficulty converting RAW photos
Selection tools take a long time to learn
The backup system is not available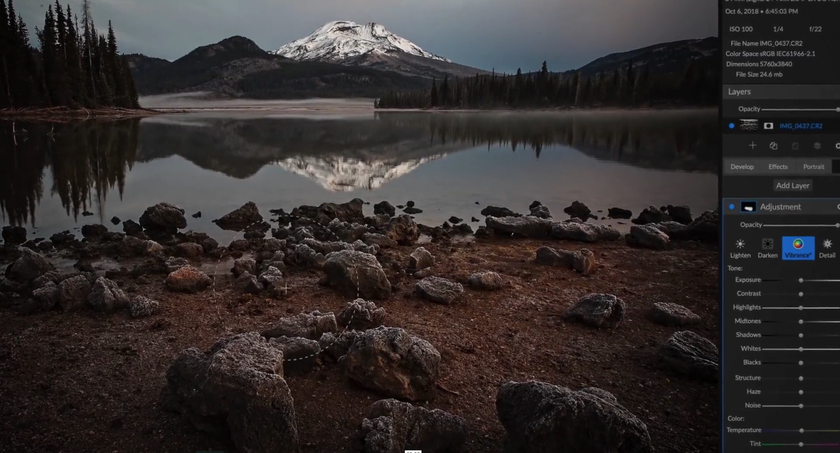 Choosing photo editing software is not an easy task, especially when you're a professional. However, it's not that much less stressful when you're a beginner.
As long as you do your research and jot down what you want in a photo editor, you should be able to find the right match for you. Start your research with the information provided above.
Good luck with your search!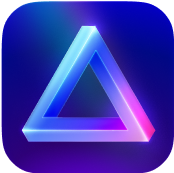 Advanced yet easy-to-use photo editor
view plans