For many people, the opportunity to see the world and still make good money sounds like a fantasy. Don't let doubt cloud your vision any longer. Getting paid to travel the world is no longer a distant dream, but an achievable reality! With determination and focus, you can turn your aspirations into a remarkable career that lets you explore the globe while earning a living.
In recent years, remote jobs have become increasingly popular, and it has become common knowledge that you can work from almost any location. But for persons who haven't experienced it yet, they may wonder if it's possible to earn an income while on the go. And now many people have the desire to combine remote work with travel, but it's essential to recognize that only some can do so.

So, how to get paid to travel? In fact, it's not as hard as it may appear at first. In any case, there are many ways to make a good and steady income that you didn't even know about. Numerous websites provide lists of employment opportunities categorized by type. The truth is, no matter where you look, you're likely to find a similar set of job options. This is because, in reality, there are only a limited number of preferred work types most people seek out.
Now, expanding your knowledge of paid travel opportunities can serve as a valuable resource for discovering a new career path or organizing your next trip. In this material, we explore the most lucrative ways to get paid to travel and explore the world. So, let's go!
By the way, there's a lot of interesting stuff on this blog. For example, you can read travel photography tips to get great shots on the go and enjoy your journey.
Become a Travel Blogger or Influencer
Today, travel blogging and influencing have become increasingly popular in recent years, offering you the opportunity to combine your love of travel with a career. For example, social networks and some platforms allow you to share your travel experiences and tips with a wide audience while potentially earning an income.
So, the first step is to start a travel blog or social media presence where you can share your insights. The easiest way to get more subscribers is to share compelling stories from your travels. Simply provide valuable information through destination-specific tips. You can help your audience enhance their vacation experiences. But how to travel the world and get paid? Once you've established your brand, there are several ways to monetize your blog:
Partner with brands, hotels, tourism boards, and travel companies to create sponsored content.

Join affiliate programs and earn commissions for recommending products or services through your unique affiliate links.

Use display advertising on your blog or social media platforms.

Forge partnerships with travel-related brands for long-term collaboration.
One of the most important aspects of blogging is creating compelling content that resonates with your audience. But remember that visual content plays a crucial role in attracting and engaging your subscribers.
So, can you get paid for traveling? Simply invest in good photography equipment and editing software to capture stunning images. Believe us, there is a solution even for a minimum budget, just find the best budget camera for traveling.
If you are looking for an intuitive photo editor with lots of tools, check out Luminar Neo. It is a new AI-based software that allows you to achieve stunning results in just a few clicks and turn an ordinary shot into a true photographic masterpiece!
Getting Started as a Travel Photographer or Videographer
You are a photographer and you still ask yourself: how can I get paid to travel the world? Seriously, there's nothing easier, just take a moment and combine your passion for photography with trips.
Start by building a portfolio of your best travel-related photos or videos. This will help demonstrate your skills and style to potential clients or employers. You should aim for a diverse collection of images or videos that showcase your creativity. Here's another great tip for beginners: you can begin your journey by photographing or filming in your local area. Explore nearby landscapes, architecture, cultural events, or natural wonders.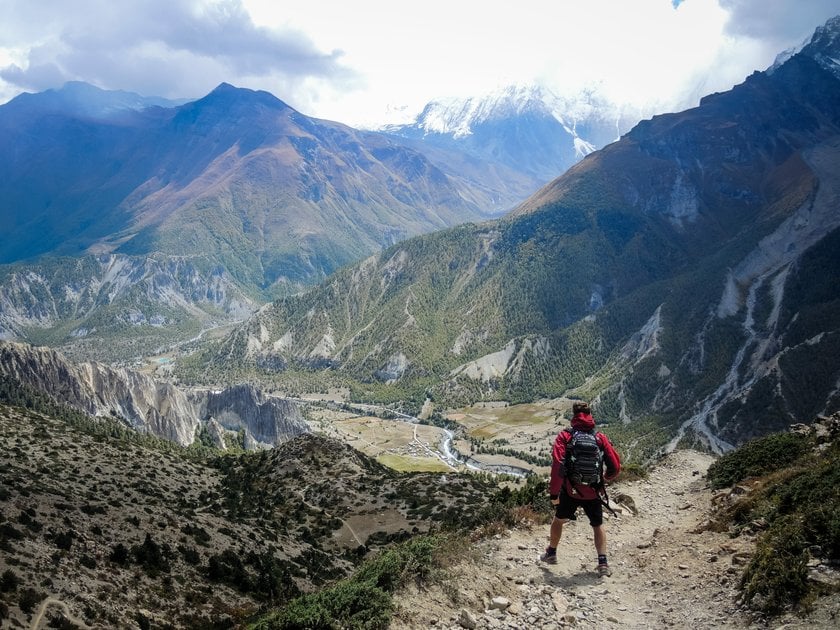 But how to get paid while traveling in this case? First, develop a consistent and recognizable style that sets you apart from others. Then, establish an online presence to showcase your work and attract potential clients (create a website or blog to showcase your portfolio). Now, start reaching out to travel publications, tourism boards, magazines, or online platforms that may be interested in featuring your work.
Offer your services as a freelance photographer or videographer and be prepared to pitch your ideas and demonstrate how your work can benefit their brand or publication. You can also collaborate on projects, participate in group exhibitions, and share knowledge and experiences with other people.
Now you know how to get paid for traveling as a photographer. Also, remember that you need to invest not only in good camera gear but also in the right editor to enhance your best shots. We can help you choose the best easy photo editing software.
Work as a Freelancer or Remote Employee
You may have worked remotely from home, so why not do the same when you are on the go? Trust us, many opportunities are waiting for you, which are quite easy to implement. Platforms like Upwork or Fiverr can help you find some opportunities and ways to get paid to travel. Also, among the positions that offer freelance opportunities are:
Content creation and writing.

Copywriting and editing.

Graphic design and illustration.

Web development and programming.

Photography and videography.

Online tutoring and teaching.
For example, with excellent writing skills or a talent for capturing compelling photos, you can freelance as a travel writer or photographer. Just submit your work to travel magazines, websites, and publications, or sell your shots to stock image sites. This is the simplest way to travel for free and get paid!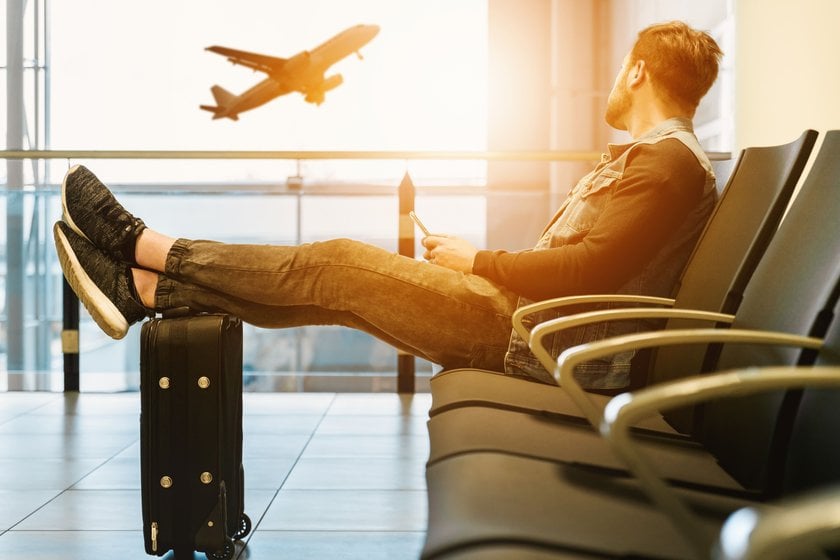 By the way, freelance photographers will really love Luminar Neo. This editor enhances the details and textures in your photos while maintaining a natural look. It can be especially useful when you want to bring out the intricate details of architectural landmarks, landscapes, or street scenes.
Employment in the Hospitality Industry and Tourism
Of course, there is another great way to see the world and earn some money at the same time. So, how to travel and get paid for it? Let's take a look at some of the extra features you can easily take advantage of:
If you have a passion for ships, adventure, and connecting with people, a career on a cruise ship can be an incredible opportunity to earn money while exploring the world. A job on board covers your living expenses, making it a truly rewarding experience where you can fulfill your dream of traveling the world while earning a living.

Also, when you have in-depth knowledge of a particular destination or are multilingual, consider working as a tour guide. You can find opportunities with tour companies and agencies, or even start your own tours. This is one of the best ways to get paid to travel abroad.

You can consider a job at a hotel, resort, or hostel in a popular tourist destination. Positions can range from the front desk staff to management duties, allowing you to live and work in a variety of locations.
Incidentally, if you like nature, there is another option. There are many opportunities to work in different locations around the globe, such as fruit picking, farm work, or grape harvesting in vineyards. These activities offer a variety of benefits, allowing you to enjoy the great outdoors, make connections with diverse people, and get paid to travel the world.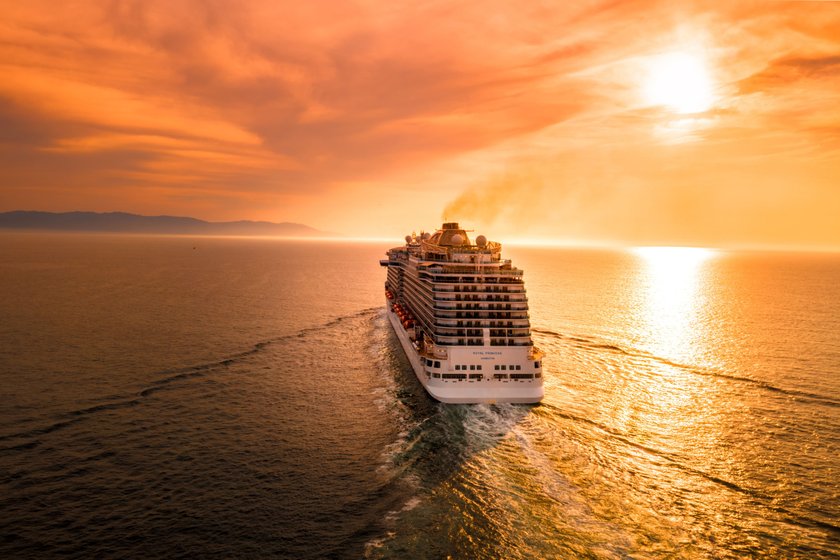 You're sure to get plenty of great shots on your journey, but how can you make them even better? Explore artificial intelligence photo editing with Luminar Neo. It offers a wide range of tools and filters to enhance your travel shots, allowing you to create stunning visuals and bring out the best in your images.
Volunteering and Cultural Exchange Programs
How do you get paid to travel in this case? Such options offer incredible opportunities to journey, make a positive impact, and immerse yourself in other cultures. Some programs allow you to contribute to communities in need, learn about local customs, and gain a deeper understanding of the world.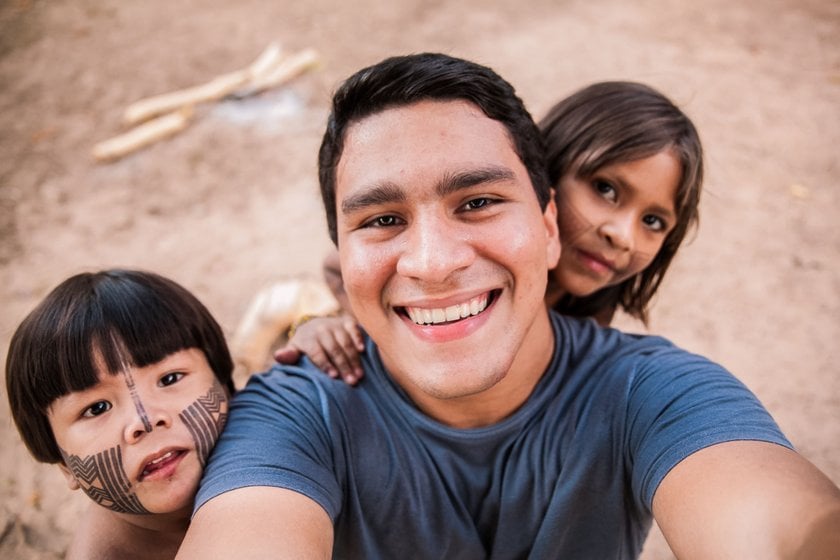 So, if you want to become a volunteer and travel to get paid, identify a cause that aligns with your interests and values. It could be education, healthcare, environmental conservation, community development, or other areas where your skills and passion can make a positive impact.
Also, cultural exchange programs combine work and tourism, allowing you to support yourself financially while experiencing a new country. Sounds pretty good, don't you think? Examples include working holiday visas, internships, or university exchange programs. This is another simple answer to the question of how to become a paid traveler. Just be sure to approach these programs with an open mind, respect local customs, and be willing to adapt to new ways of living.
How to Get Paid for Traveling: Several Tips for Success
As you can see, there are many great jobs that allow you to travel. However, the road to success can be difficult. Now we will give you some tips to help you get used to your new lifestyle faster and feel comfortable enough while working remotely and making money while traveling.
Research and Plan Your Travels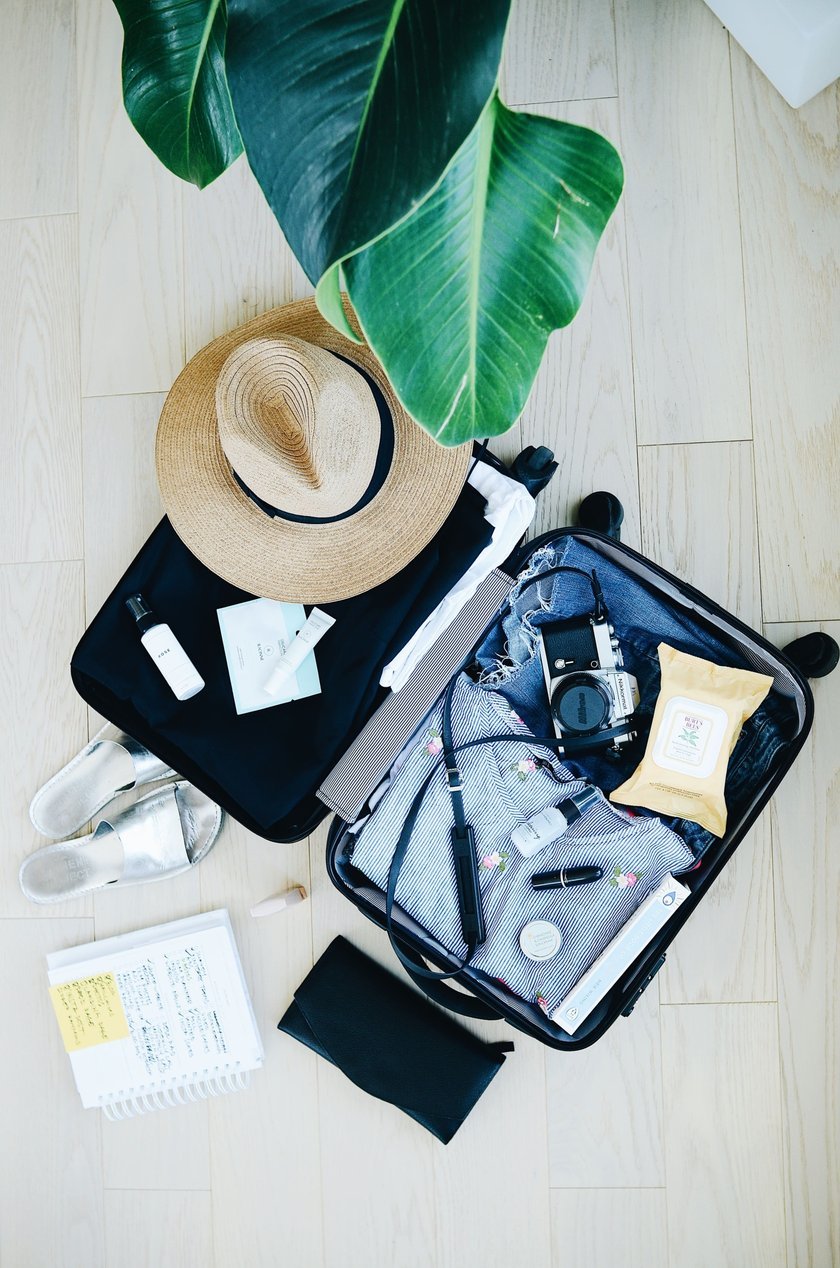 This is an essential part of ensuring a smooth and enjoyable trip. Use resources such as guidebooks, travel websites, blogs, and online forums to gather info about your destination. Similarly, consider transportation options such as flights, trains, or rental cars. It is also very important to pack properly, taking into account the climate and weather conditions. If you are a photographer, first think about what equipment you will need.
Сonnect with Travel Professionals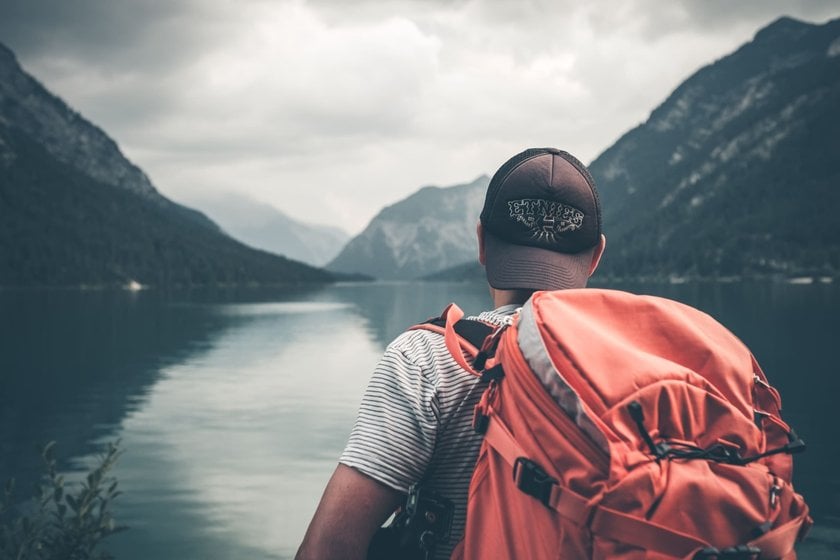 Identify experienced industry professionals who can provide guidance and mentorship. Contact them directly, express your interest in learning from their expertise, and ask if they would be open to sharing insights and advice on how to be paid to travel.
Build a Strong Portfolio and Show Your Expertise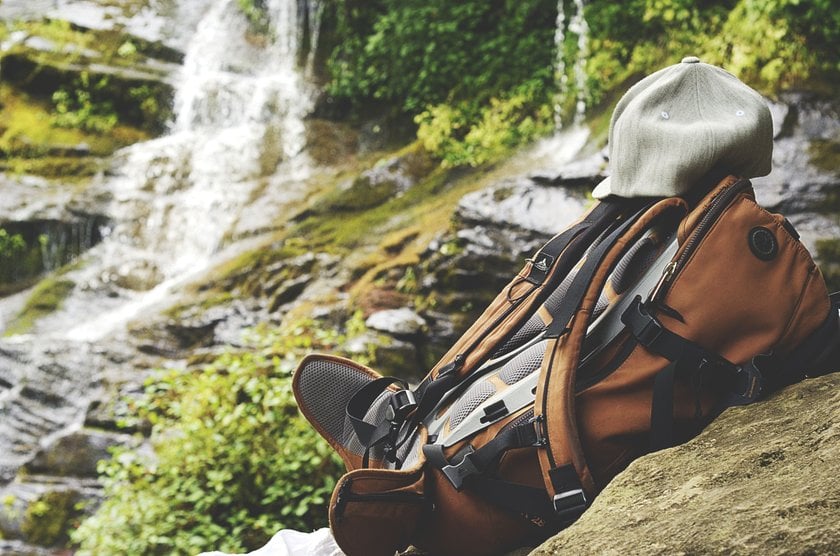 Focus on creating compelling, high-quality portfolios and content, including well-written blog posts, stunning photography, and engaging videos. Always produce valuable and visually appealing posts that resonate with your customers and subscribers. Also, define your niche and target audience to attract sponsors and collaborations.
You can't build a portfolio without the best photo editing software. Check out our blog for the best options.
Embrace Flexibility and Adaptation to New Locations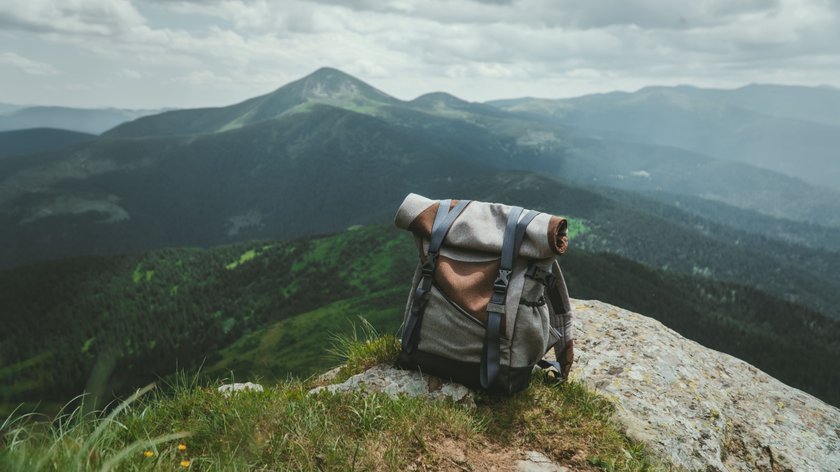 It can be fun and exciting to travel around the world, but in any case, you must be able to adapt quickly to a new environment. Understand that sometimes you may have to give up your normal routine or even your favorite foods. So if you want to earn money traveling, embrace the uncertainty and be open to new experiences, cultures, and ways of life.
Always Be Efficient and Organized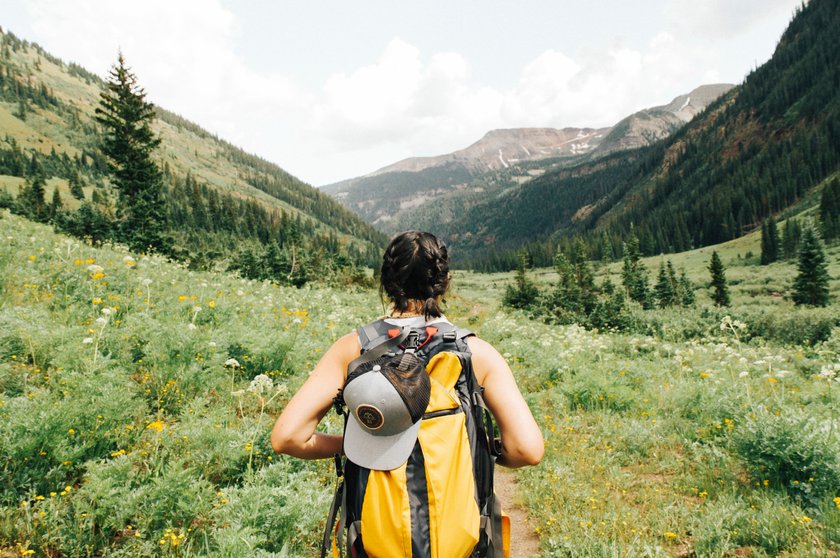 Create a schedule that balances work and personal activities while traveling anywhere in the world. Designate specific blocks of time for work-related tasks, such as checking email, attending meetings, or completing assignments. By setting clear boundaries, you can ensure dedicated time for work without compromising your enjoyment of the journey.
Travel and Make Money: Challenges You May Face
This is an exciting and rewarding experience, but it also comes with its share of challenges. Here are some common issues you may encounter when combining travel and ways to make money:
It can take time to establish a reliable source of income, especially if you're freelancing or starting your own business.

Balancing work commitments with the desire to explore and enjoy your destinations can be a juggling act.

Some places may have limited or unreliable Internet connectivity, making it difficult to work effectively.

The combination of a job and vacation can be demanding, and there's a risk of burnout.

Depending on the countries you plan to visit, you may need to navigate complex visa and legal requirements.

Overcoming language and cultural barriers may not be as easy as it seems.

Being constantly on the move and away from familiar surroundings can lead to feelings of loneliness and homesickness.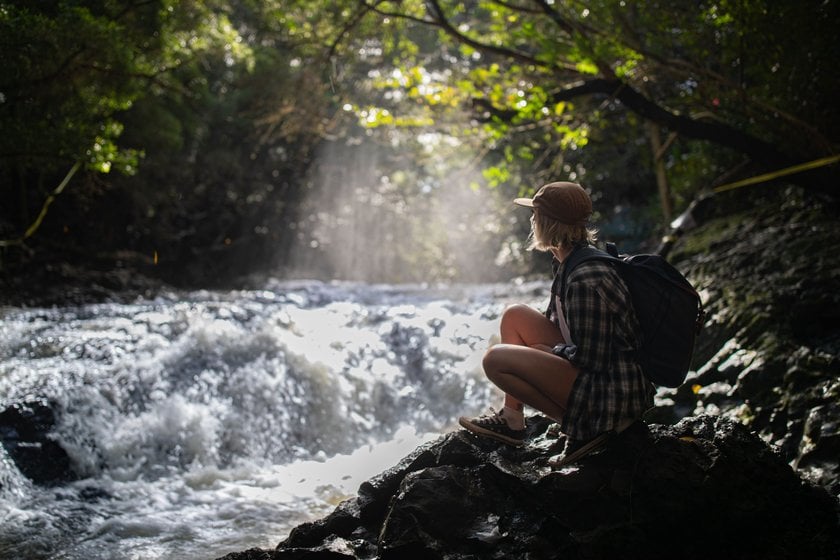 However, all of these difficulties are fairly easy to overcome if you plan each trip carefully. It is also very helpful to have a positive attitude, so when you encounter some problems, do not immediately set yourself up for negativity.
The Bottom Line
Following your passions can make work feel effortless. We hope this roundup has sparked ideas for getting paid to travel. Remember, there are countless opportunities to be rewarded for your journeys; all you need is the determination to pursue them. We wish you the best of luck on your path!
One last thing. If you decide to work as a blogger or photographer, creating quality content will be a vital necessity. To enhance any photo, simply use the Luminar Neo online image editor. Using AI, it analyzes your photo and makes intelligent adjustments to various aspects such as exposure, color, and tone. It uses AI to analyze your photo and make intelligent adjustments to various aspects such as exposure, colors, and tone. This is a quick and efficient way to enhance your images with a single slider!
FAQ
Is It Really Possible to Get Paid to Travel?
Sure, it is possible to earn money while touring, although it may not be as easy or common as some people imagine. There are several ways to start making some real income while traveling, but they often require special skills, experience, and dedication.
How Can I Monetize My Travel Experiences?
You can choose from several ways to turn your passion for trips into a source of income, including blogging and influencing, selling your photography, offering travel planning services, and even collaborating with brands or joining affiliate programs.
How Can I Leverage Social Media to Get Paid for Traveling?
Create engaging and authentic high-quality content and identify a specific travel niche. Then you can build relationships with tourism boards, hotels, and tour operators. They may invite you on sponsored trips where your travel expenses are covered in exchange for coverage and promotion on your social networks.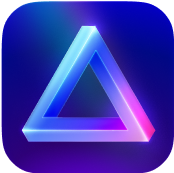 Advanced yet easy-to-use photo editor
view plans