Iceland can be expensive, has unusual light conditions and unpredictable weather, which means careful planning pays off if you were to go on a photo tour.
This beautiful and magical country captures the imagination of many photographers. Whether you're shooting the island nation's dramatic land- and seascapes, its friendly animal and human residents, the aurora borealis or the summer midnight sun, Iceland provide photo ops like nowhere else on earth.
But Iceland can be expensive, and the country has unusual light conditions and unpredictable weather. This means careful planning pays off. Also, booking an Iceland photo tour makes your trip easy and increases the chances of you capturing the images of your dreams.
Follow these tips to understand the uniqueness of Iceland and its great outdoors, and have an ideal Iceland photographic adventure.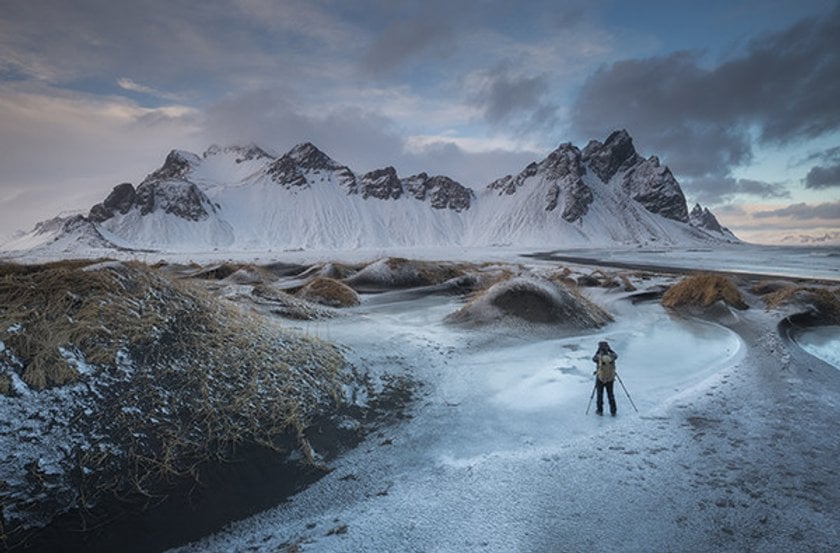 1. When to Go
Iceland is a very different country in summer than in winter. Summertime is never fully dark, and golden hours stretch long on sunny days. The dead of winter has only four-ish daylight hours, but the sun stays nice and low on the horizon.
The prolonged golden and blue hours are ideal for photography. Early morning shoots will help you avoid crowds in the busy summer. If you want photos of northern lights, your best chances are between September and April, when there's a true night — the midnight sun shines 24-7 from June 16 to 29.
2. Be Prepared for Every Type of Weather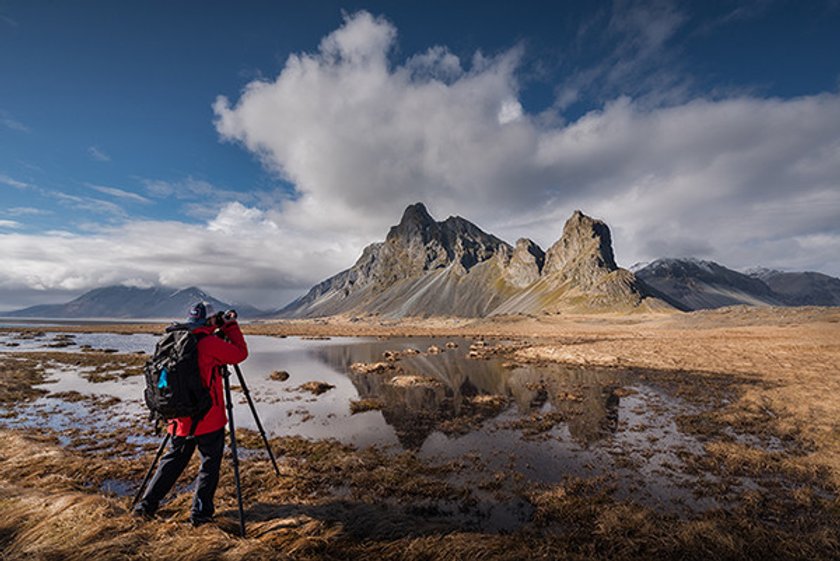 Iceland's weather is constantly changing so plan photos for every weather condition — flat light, bright sunshine, torrential rain — so you're not disappointed. Protect your gear (and yourself) from rain and strong winds. Be prepared for lens fog when you move from warm to cold in winter.
3. Dress in Layers Regardless of the Season
Reykjavik summers range from the mid-40s to high-50s, and winter hovers around freezing. The further inland and higher up you go, the cooler it gets and the greater the chance of snow. Wear layers so you're ready for anything. You'll want gloves when the winds come up, regardless of season.
4. Pack Essential Gear
A wide angle lens is perfect for Iceland's vast vistas, and a telephoto will give you close-ups of puffins, whales, seals, reindeer and, if you're lucky, an Arctic fox. Many Icelandic horses welcome you walking right up to take their portrait.
A hood helps protect your lens from rain and waterfall spray. You'll be grateful for a quality tripod in high wind (hanging a weight can help too). Iceland restricts some drone photography, so read the rules before you go.
5. Waterfalls 101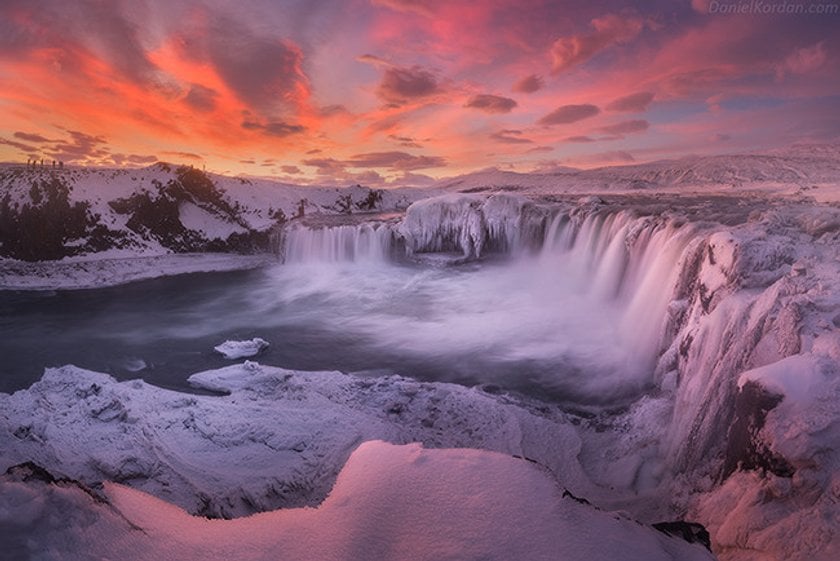 Capturing some of Iceland's many waterfalls is a must, but to do so like the pros also requires a few accessories. A microfiber cloth will help clear your lens of mist. A tripod is essential for long-exposure shots to turn the water silky. A ND400 filter helps balance bright sunlight.
6. Aurora Borealis Tips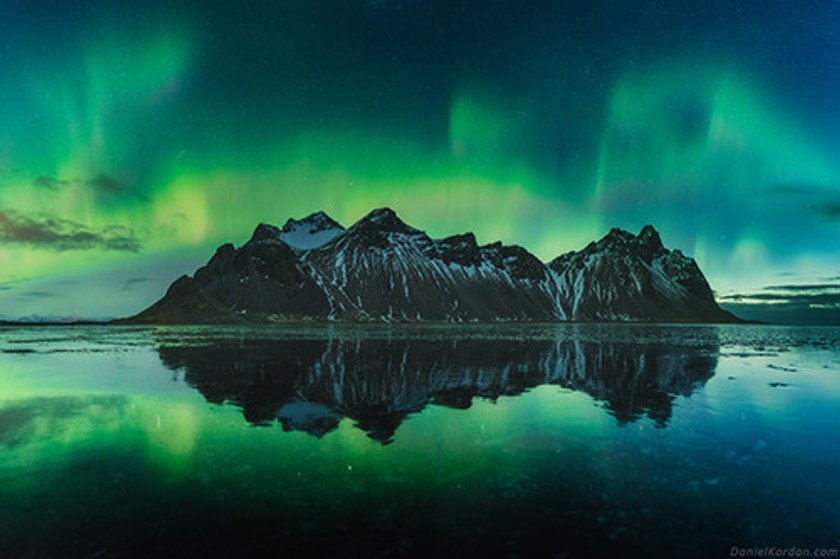 Exposures up to 20 or 30 seconds are typical for aurora photos so you'll need a tripod (after 15 seconds you'll see evidence of star movement in your shot). Iceland's aurora are often vivid and bright, but a fast lens helps when they're not. You'll want your aperture between f/2.8 to f/5.6, and your ISO between 800 and 3200. Plan your trip to avoid the full moon, and check the cloud forecast. See our extensive guide to shooting the northern lights.
7. What to See and Photograph
The challenge is fitting it all in! Puffins and whales abound in summer; aurora and snow in winter. Plus, there are glaciers, waterfalls, ice caves, hot springs, steam vents, cliffs, black sand beaches, and unusual rock formations like the Reynisdrangar Sea Stacks. Not to mention mountains, volcanoes, lava fields, icebergs, the continental divide, street art, and architecture like the Harpa concert hall and Hallgrimskirkja church.
If you're short on time, the Snæfellsnes Peninsula is a miniature version of the entire country.
8. Getting the Most from Your Trip
Iceland's sites are a fair distance apart, an important consideration during short winter daylight hours. Rental cars aren't cheap and have restrictions for anything but main roads. Sure, you could book a local tour to take you to the Golden Circle and other top highlights, but these tours aren't geared for photographers. You might get lucky with the light at one or two sites, but you certainly won't get off the beaten path.
Consider Iceland Photo Tours. They know the best locations and timing, and have expert advice for the conditions. They'll even provide gear like rubber boots and crampons when needed, minimizing what you need to pack. Their expertise also helps save you money in this expensive country.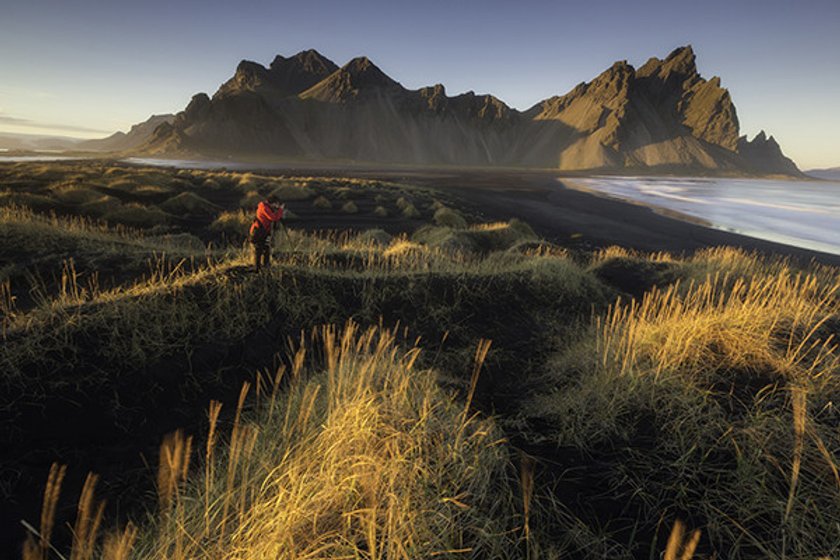 We have teamed up with Iurie Belegurschi and his Iceland Photo Tours gang for a series of photo contests to take a few talented photographers on an Icelandic photo workshop. Though we are finishing our first contest, there are four more to come, one of which is starting this July. Be on the lookout for it!
In the meantime, here's a coupon code for an exclusive US$300 off a multi-day (3+ day) workshop with Iceland Photo Tours. To take advantage of this offer, choose a photo workshop on their website, click Booking Request, and enter the code "Skylum" in the Message box when filling out the registration form.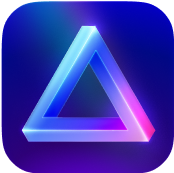 Advanced yet easy-to-use photo editor
view plans