A great way to enhance your photos is using pro editing software for your Mac.
Imagine that you're on an excursion trip to, say, Rome, and have the privilege of traveling with your ultra-modern camera. Plus that, you're at liberty to take as many shots as possible; wherever, whenever and however you like. You'd probably want to maximize the golden opportunity –seizing every moment to capture all the fun and excitement.
Let's say on your return to base, you decide to excitedly flip through the captured still moments on your laptop computer. You're likely going to meet a fair mix of pleasant and unpleasant surprises in the lot. Pleasant in the sense that images were taken under warm lighting or moderately illuminated backgrounds would come out as sweet and lovely. On the contrary, images were taken under dim lighting or brilliant environments would make you want to push your computer away in disappointment.
There's nothing wrong with your camera… No, you didn't make a bad buy. In fact, your camera may even possess the exact features the manufacturer described and more…
So, what then is the problem? The simple answer is Dynamic Range.
Dynamic Range Described…
Camera devices, including the most expensive ones, at their best, are unable to capture the exact image quality that the human eye is capable of perceiving. This is because the lenses and sensors have a Low Dynamic Range capacity. This accounts for the annoying digital noise and insufficient shadow & highlight details often featured in situations of extremely dull or bright lights.
In the days of film photography, darkroom processes were helpless when it came to Dynamic Range issues. It was a no-go area back then. This has however changed since the arrival of digital photography.
What was an impossibility with the film photography darkroom-techniques, years ago, is now achievable with specialized software programs on the computer. These programs are called the High Dynamic Range Imaging (HDR or HDRI) apps.
High Dynamic Range Photography
This photography technique is quite an interesting one. It involves the merging, map-toning and/or editing same-composition images that have been captured under light-exposures. In other words, it is the reprocessing of the complete tonal range of a captured scene, in spite of its dynamic range limitations, and transforming it into a fantastic piece with amazing (improved) dynamic range qualities.
In effect, what this means is this…
Since the cameras, at their best, are unable to perceive, process and capture light exposures in the same manner that the human eye does –low dynamic range capability- which accounts for the digital imbalance that may be observed in our Rome-excursion illustration… HDR is the answer.
By capturing different light exposures of a scene, say, three to five exposures, merging and Tone-Mapping them into a single HDR image whose visual quality is very similar to what our eyes saw when we were at the scene, the image deficiency is fixed! Hence the need for the HDR photography technique.
High Dynamic Range Apps
The internet abounds with myriads of High-Dynamic-Range apps, both paid and free. Notable among them is Photomatix Pro, SNS-HDR, PhotoStudio, HDR Efex, Aurora HDR and several others. Although they do not all possess the same HDR capability, they've all got one thing in common –their function, which is merging different light exposures into a single hybrid HDR image.
Let's have a look at PhotoStudio and a perfect alternative, Aurora HDR…
PhotoStudio
Though not as famous as Photoshop or Corel, PhotoStudio is an easy-to-use image editor by ArcSoft. It possesses all the necessary editing tools as well as manual and automatic options that characterize a photo editing software. Arcsoft also features a fantastic utility tool, the Media Converter.
From general image adjustment tasks like brightness and contrast, color saturation, image resizing and rotation, to more complex ones like blemish removal, layers, etc., PhotoStudio generally possesses very unique functionalities. It, however, falls short in its HDR tool.
Arcsoft's PhotoStudio's HDR tool, though promising to improve image clarity and the likes, is lacking in control. The resultant HDR hybrid, more often than not, looks unrealistic, especially when dealing with complex HDR tasks.
Arcsoft has a whole lot of HDR-work to do if PhotoStudio is to be indeed reckoned with as an HDR soft. An alternative is Aurora HDR.
Aurora HDR: An Alternative to Arcsoft's PhotoStudio
Fully equipped with a broad range of tools required to create brilliant High Dynamic Range images, Aurora HDR takes away the stress of having to do your merging and tone-mapping in one app, then switching over to another for color enhancements noise reduction and texture or anything else –Aurora is an all-in-one solution. The kind of flexibility or control that Aurora offers you isn't one that can be found anywhere on the globe.
Aurora HDR is fortified with a cutting-edge Tone-Mapping algorithm –guaranteed to help you create realistic HDR results in the most incredible way. The app features "advanced options like luminosity masking, layers, native RAW processing, and so much more… all targeted at helping anyone; photographers, digital artist, and hobbyists of all skill levels, experience a lot simpler, and more pleasurable HDR-creation moments".
What Makes Aurora Outstanding…
There are quite some features that stands Aurora out of the crowd. Aurora is peculiar; its features are not such as you'd come across in Photomatix Pro, SNS-HDR or even Adobe Photoshop and Lightroom –they are a lot simpler, highly intuitive and easy-to-use. Aurora HDR is a product of the collaborative project between the photography app-giant, Macphun, and the world's most renowned HDR pro-photographer, Trey Ratcliff. Little wonder the app possesses such unique capabilities.
Even more fascinating is the fact that on Aurora, you are not restricted to HDR-merge tasks only. The app allows you to perform major enhancements on single images as well; giving you the fantastic HDR looks you desire.
Aurora can also be used to enhance your image without necessarily adding an HDR effect to it. You possibly couldn't expect any less from an HDR app that offers over 40+ live-preview presets, and delivers stunning results in simple mouse clicks, as standalone software or as HDR plugin to apps like Aperture, Lightroom, Photoshop, etc.. Aurora HDR is incredible!
System Requirements
Both apps, PhotoStudio and Aurora HDR, require similar system requirements to run. Aurora HDR is currently available to Mac users only; its Windows version is still in the works. This is however a big plus for Aurora as it's currently the best Apple and iCreate Editor's Choice HDR soft available on the planet today.
Cost
This is another interesting factor to consider. Compared to PhotoStudio, Aurora HDR is very pocket-friendly. Its feature-rich Standard version costs 39.99 USD. While its super-feature-and-bonus-rich Pro edition goes for 99 USD and can be paid in 3 installments. A single purchased license of Aurora can run on up to 5 Mac computers owned by an individual. For the limited time, Aurora HDR is also offered for free, in the form of free trial.
In Conclusion
Using Aurora HDR is one of the best moves a photographer or digital artist can make. The results speak for themselves.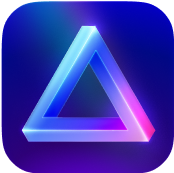 Advanced yet easy-to-use photo editor
view plans