HDR processing can be really time consuming, that's why a lot of HDR software developers create batch processing features in their apps. Check out what are the best HDR batch processing tools.
HDR photography is a very interesting method of taking photos as it combines multiple shots of the same thing to create a very balanced and well-exposed image. It is especially preferred by photographers who take a lot of landscape or architectural photos, as the process of converting an image into an HDR image brings out many details that you might not see otherwise.
In order to make an HDR photo, you should take the photo of your scene at different exposure levels. A low exposure will make sure that the highlights in your image retain their detail while an overexposed photo will bring out the detail from the shadows. Merging these two photos with a normally exposed image will create a picture that has all the details it can possibly have.
Making HDR Images is Easy
The process may sound a little complex, but making HDR photos is fairly simple. There are a number of HDR processing programs that you can use to merge different HDR files into one. You can even make HDR images with Photoshop by bringing them into the program and going to File - Automate - Merge to HDR.
However, as any HDR photographer will tell you, it's a pain to manually select the bracketed photos you have taken and then create an HDR image from them. And doing this for multiple HDR images can really take up a lot of time. For these purposes, you really should take a look at a dedicated HDR processing software that allows for batch processing of your photos.
Check out Aurora HDR
Aurora HDR software comes from Skylum – the company that strives to make professional grade image editing as simple as it can. Aurora HDR is a great tool for creating HDR images quickly, giving them a more natural look than many other HDR processors would. With the new version of Aurora HDR, you get its excellent Batch Processing feature. By using this feature, you can have the software take a look at your desired folder, bring in all the bracketed images you have, and then sort them together. After this, you can use the same adjustments for all the files without the need to edit only one photo at a time.
Alternatively, Go for Photomatix
Photomatix is a popular HDR image processor among photographers because it brings a whole host of editing features for a low price. Other than allowing you to create HDR images in batches like Aurora HDR, Photomatix also has some nifty tone mapping methods like Contrast Optimizer, Detail Enhancer, Tone Compressor, and Exposure Fusion. All of these methods allow you to tweak even the tiniest aspects of your resulting HDR images, ensuring that the images you create are just the way you want them.
HDR photography is a very fun way of capturing landscapes and more. The look you get from an HDR image is pretty much impossible to get otherwise. But it's always better to use a dedicated HDR batch processing software if you want the best results. Both of the programs mentioned here are highly competitive, and provide some excellent batch processing power to you for creating heaps of HDR images in a short amount of time.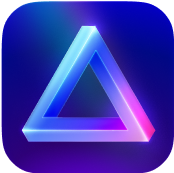 Advanced yet easy-to-use photo editor
view plans