Throughout our lives, we accumulate memories. Some of them remain only in the memory forever, and some of them are visualized.
Sometimes we find an album of photographs or a folder of children's drawings on the entresol and smile, reliving adorable moments or feeling a sense of nostalgia. And why not remember them more often? You can collect your favorite memories and hang them in the apartment. We will show you how to make photo collage ideas for the wall with your own hands.
Creative photo collage ideas
Okay, let's get started. We hope that you can find the right match for you.
Photo collage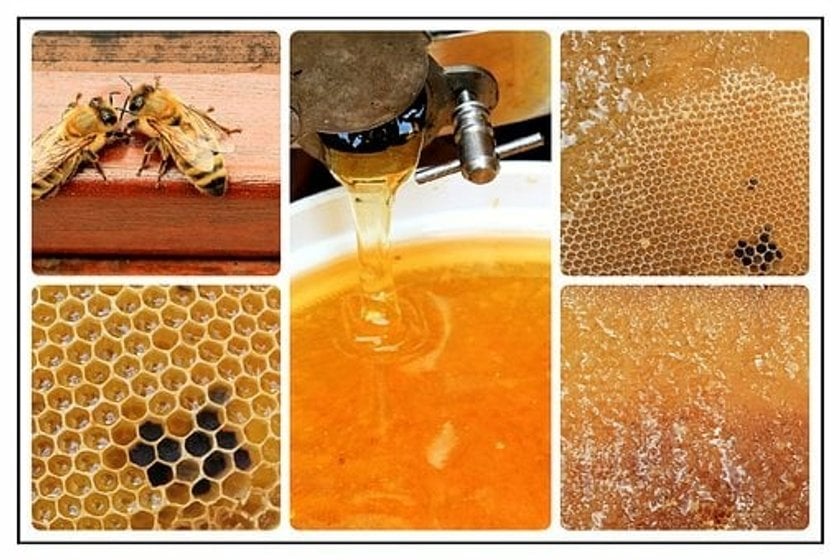 This kind of picture collage idea is the most popular and varied because photos can be combined in any form and variation. The easiest method is to buy several frames of the same style and insert your favorite photos into them. The best look is black and white frames framed on a mat. The size of the frames does not have to be the same, it will add dynamics to the picture frame wall collage ideas.
This option is suitable if you do not want to bother with it for a long time. It only takes a few minutes to create DIY photos on walls collage this way and a couple more minutes to hang your photos on the wall. A fun and unusual solution would be to put photos with close-up faces in clear glass bottles.
If you are ready to spend more time, you can create something like a family tree DIY picture collage frame and decorate it accordingly. This is a great idea for a child's room, and you can do it together with your child. For this, you will need oil paint or colored paper from which you will create a base for the DIY photo collage. This is not a very fast process and can take more than one day of work. It is advisable to draw the outlines of the future collage with a pencil and to cover the floor and the rest of the wall with newspapers to keep them from splattering. The picture wall collage idea of a tree can be drawn at once with frames that you will glue or just with sprawling branches. It is also recommended to mark in advance the location of objects and their symmetry especially if you plan to drill a wall. Now you learn how to make a unique gift for your friend or relatives.
Paper collage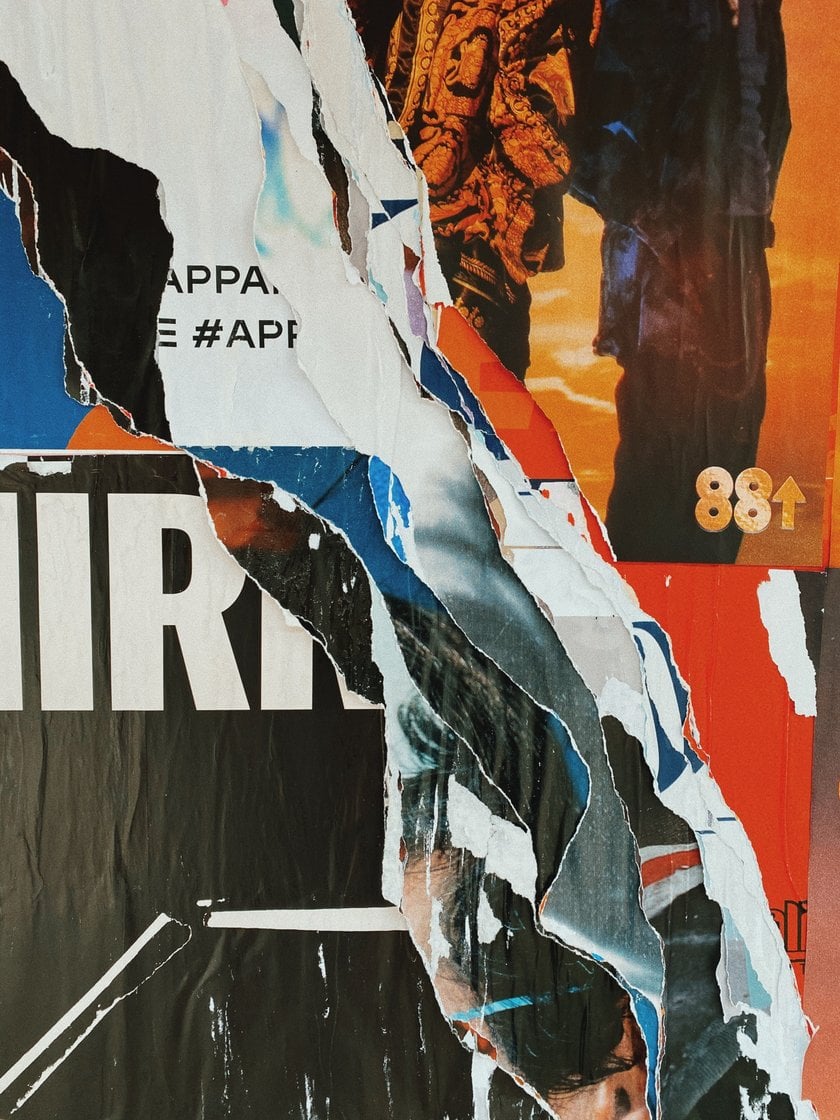 The easiest and cheapest photo collage wall ideas, but can be very expressive. You will need a large supply of buttons, glue, colored paper, and patience, as well as a brush and sponge to smooth out the paper. Then you have to cut out beautiful pictures from magazines or colored paper and it's time to get creative while creating wall picture collage ideas! You can glue the elements to the wall itself, but it is better to take a large piece of paper, glue the collage elements to it, stick it to the wall and varnish it for greater stability. An interesting idea might be to create large collage photo frames of different cut-out silhouettes from paper. Arm yourself with stencils to make sure the shapes are flawless. Most often such collages are made in black and white, but you can choose a color depending on your interior. Silhouettes are glued directly under the glass of the frame, and if it is open we recommend applying more glue. Format the base for the unique photo collage so that it matches the theme of the photos!
Here are some ideas:
Colored or black and white letters;

Hanging wall;

Geometric string;

Wall heart;

Lampshade;

Funky frames;

Collage star.
A collage from hand-made materials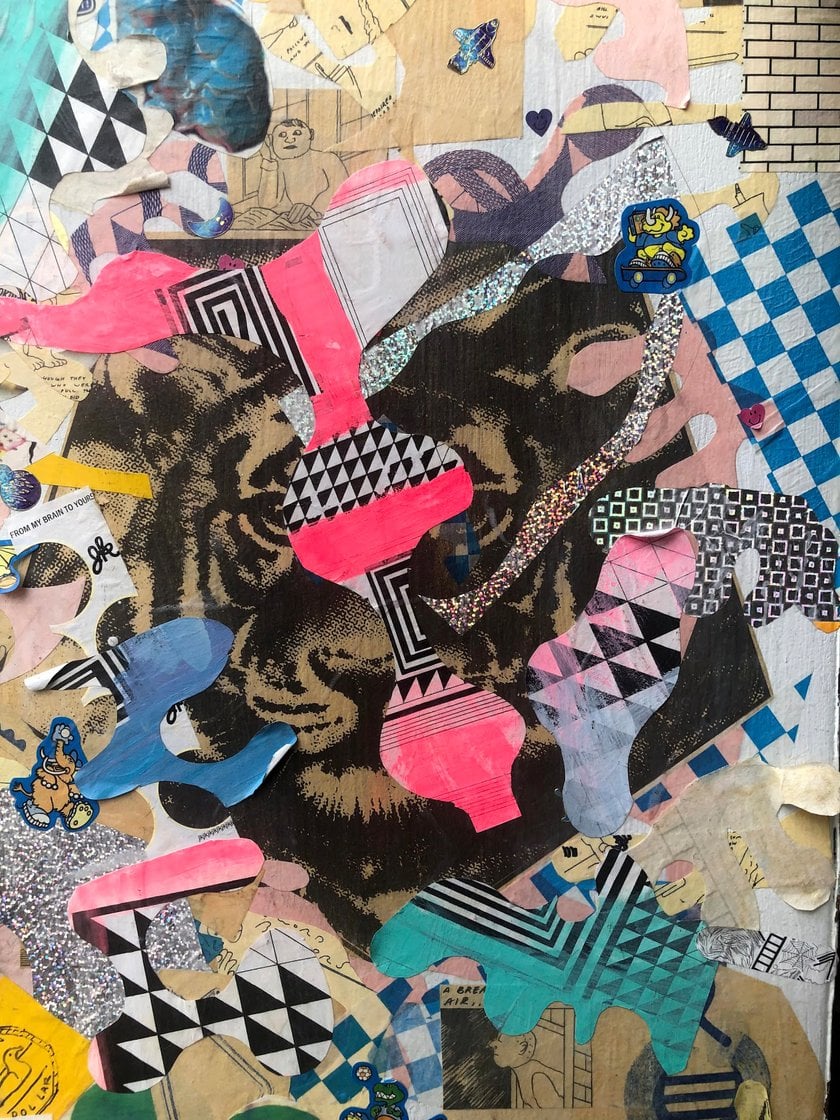 The main advantage of picture collages for wall ideas is that they really can be made from almost anything. All you have to do is apply your practical skills and show a little imagination.
For example, if you do needlework you probably have a lot of bright scraps of fabric that have absolutely nowhere to apply, so they can be a great decoration for the wall, the main thing is to match the colors.
You can be a little more practical and make a similar photo collage DIY at the same time mood board on which you can fasten your plans for the week, for example.
Or take the fabric as the basis for the collage on which you can embroider or fix some additional elements. Thus, the photo collage frames can be turned into a wish list, for example.
You can use anything as material for the collage! Beginning with unnecessary kitchen utensils and ending with things that are not needed, but you can't throw them away (such as beautiful cookie boxes). Keep in mind that some items are quite heavy and not only glue but also wire can be used to attach them or find another way to incorporate them. A wall collage DIY of children's or family photos would be appropriate in such a base. Creativity encourages a personal touch!
Here are some ideas:
Colored or black and white letters;

Hanging wall;

Geometric string;

Wall heart;

Lampshade;

Funky frames;

Collage star.
Tips for Making the Perfect Handmade Photo Collage
In this section, we'll share our tips for creating and improving picture wall collage ideas.
Use different textures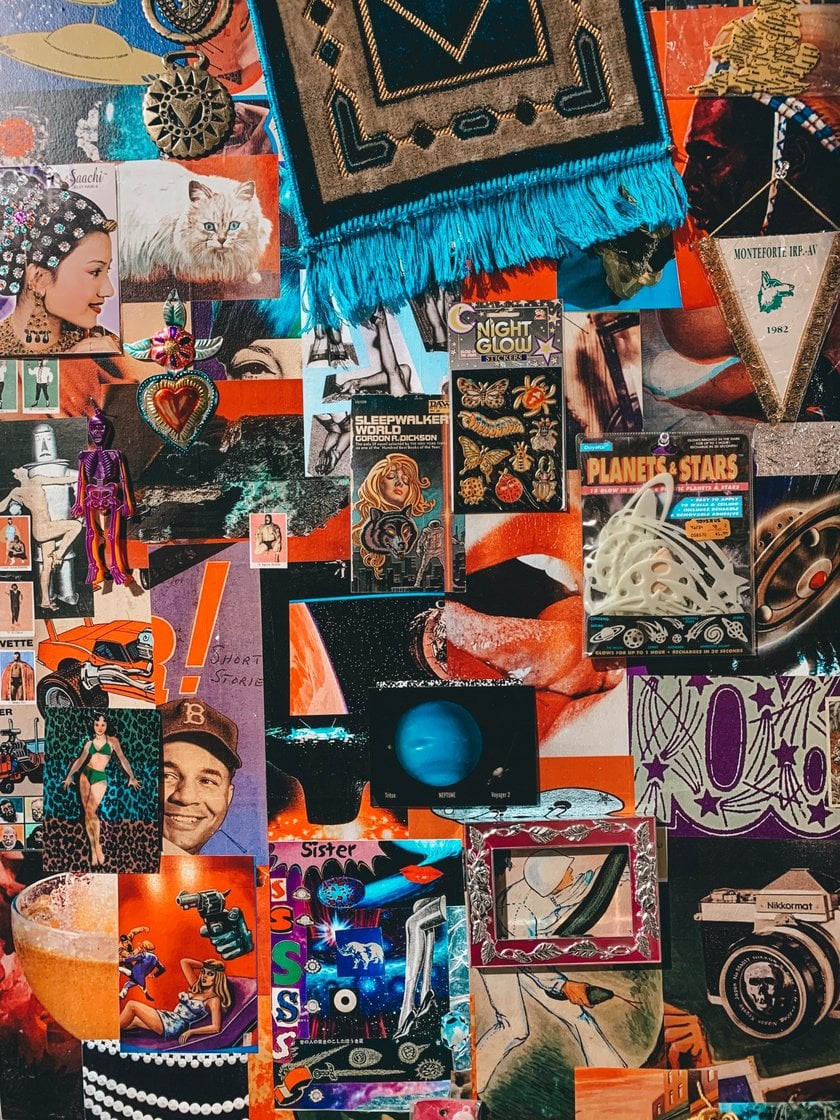 Different colors, and sizes, unlike each other frames, a combination of photos and posters - nothing is impossible. But to avoid guessing how things will look together, make a layout on the floor beforehand. Move, change places - experiment.
Do not forget to measure the distance between the items on the photo collage on the wall to successfully transfer everything. It was a bold decision to combine paintings of different shapes and sizes with frames of different textures, sizes, and colors. But it is through the originality of each object that harmony is born.
Use different pictures in the same style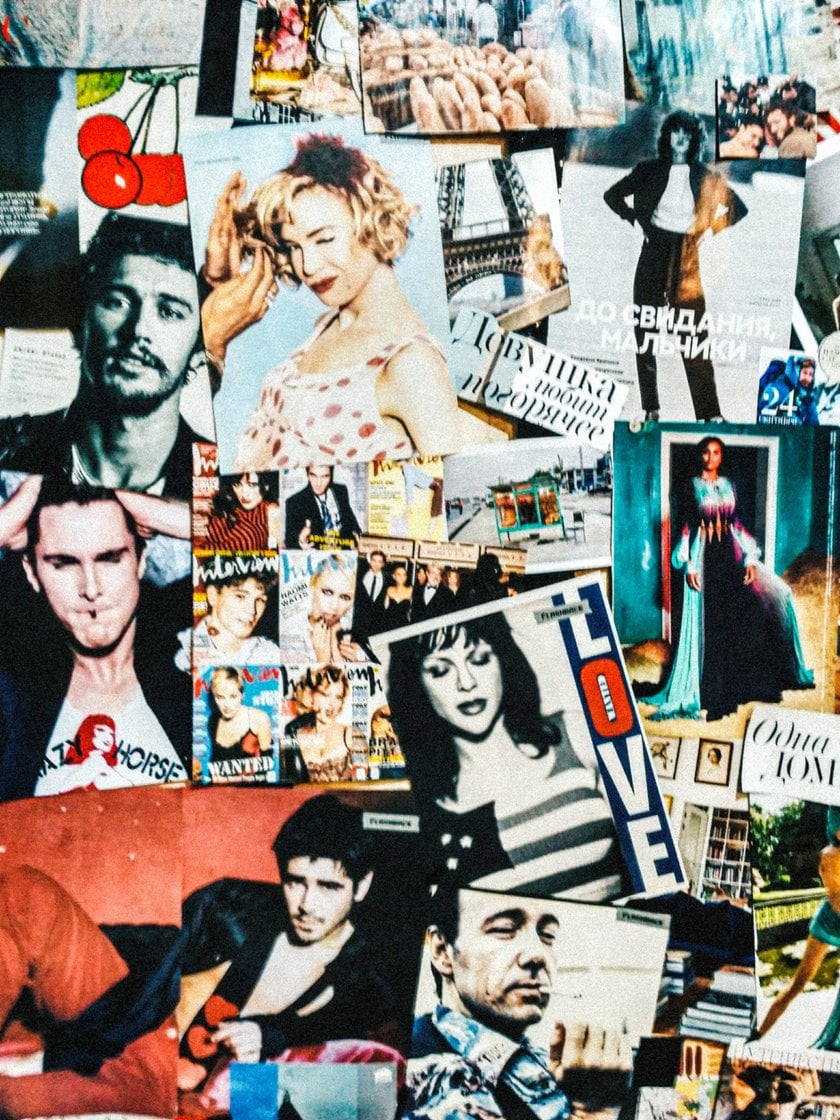 We go in the opposite direction to the first example and choose similar frames and tones of pictures and photos and use all your creativity to create beautiful wall photo collage ideas. It is strict but beautiful.
Geometry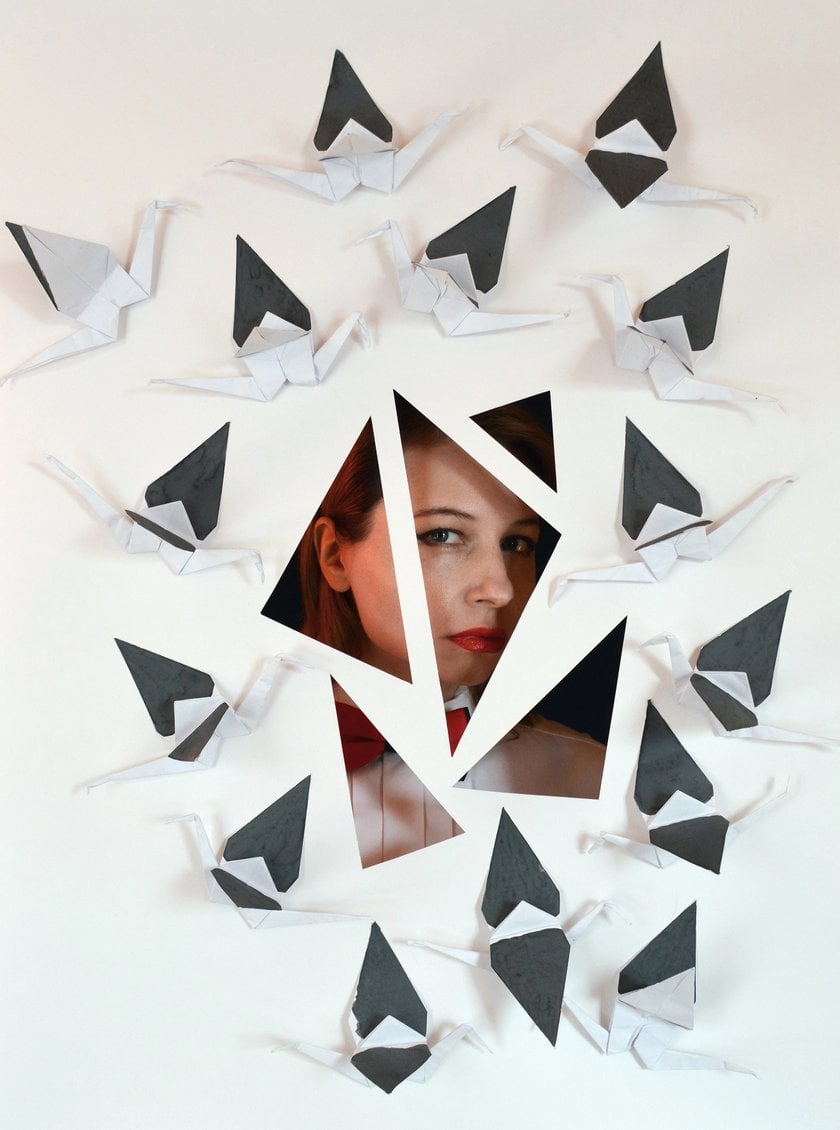 The same size photos, clear borders of the collage, the selection of color - when you look at such a collage, you understand that the author attached great importance to the decoration of the house and did not spare any time or effort to create a perfect DIY photo wall more beautiful. Rather popular is the heart-shaped frame.
It doesn't have to be photos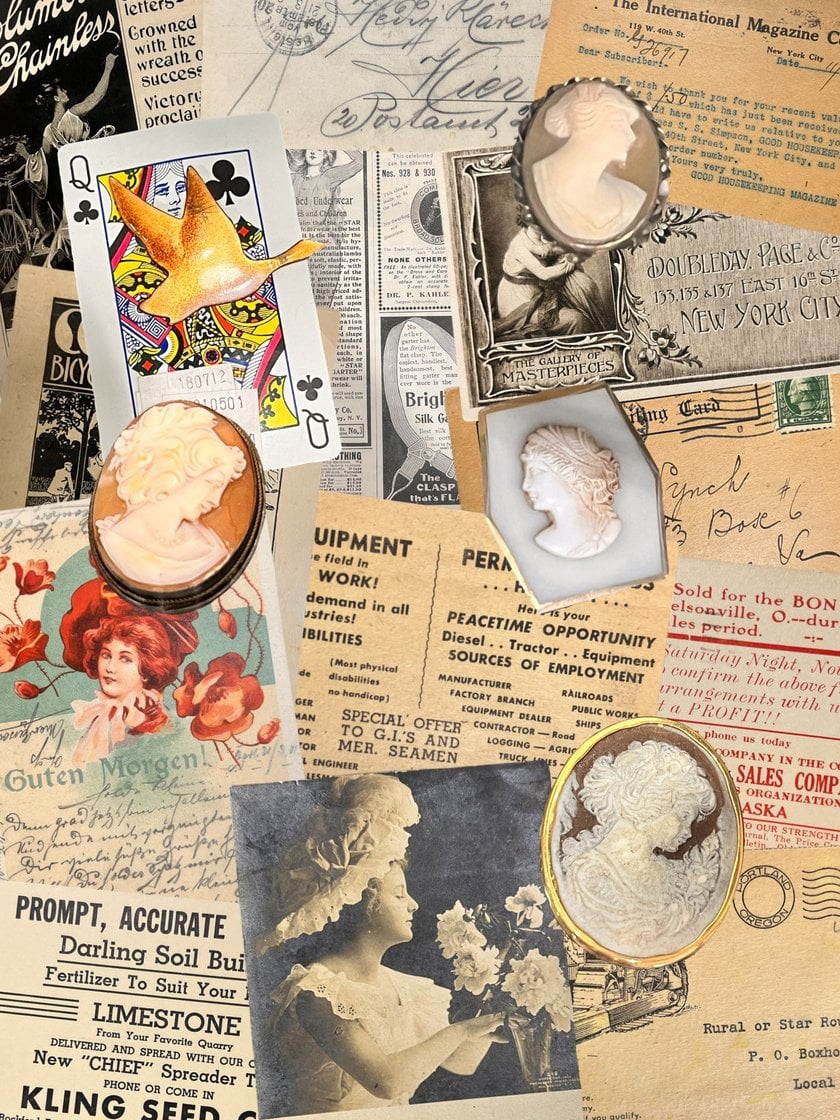 Sometimes special memory does strange things to us. You look at a picture, but nothing inside you tingles, and when you see the receipt from the restaurant where you were with HER, your heart treacherously beats.
Don't be afraid to sound ridiculous, this is your home and your memories. You can do whatever you want with them. And then the walls will decorate with a collage picture board with seashells, love notes, bird feathers, books, plates or watch straps - create and do not be afraid of anything.
Use different mounts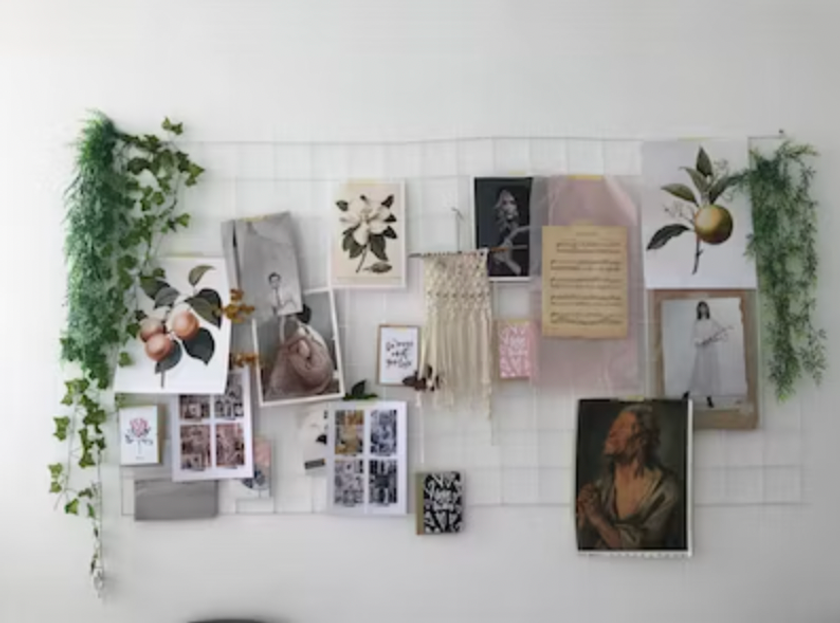 Photo frames are not the most necessary thing to make a photo frame collage. Use boards, wire mesh, hangers, and clothespins instead. Look for creative collage ideas to give your photos new life, and just have fun.
A private corner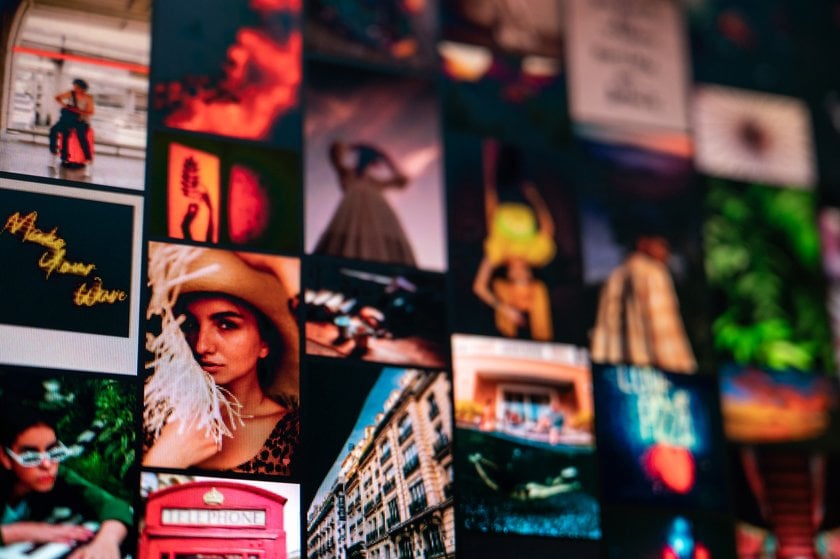 The refrigerator is the place in the apartment that is usually the most decorated: with magnets, notes, and reminders. But isn't there a corner of the whole apartment that is hidden from view and doesn't immediately attract attention? Undoubtedly there is. And it too can be decorated. Even though the hosts can do whatever they want in their house, it's worth thinking about the guests, too. They might not be very interested in looking at collage boards for pictures of your pregnant aunt or pictures of Christmas the year before last at Grandma's house over tea. Choose a photo gallery theme depending on the area of the house. In the night area (bedroom, nursery, bathroom), something personal; in the day area, something that might be of interest to all the guests. Such cool photo collage ideas will take time and care to create, as it can often be difficult to replace a ruined element.
Don't limit yourself in your choice of theme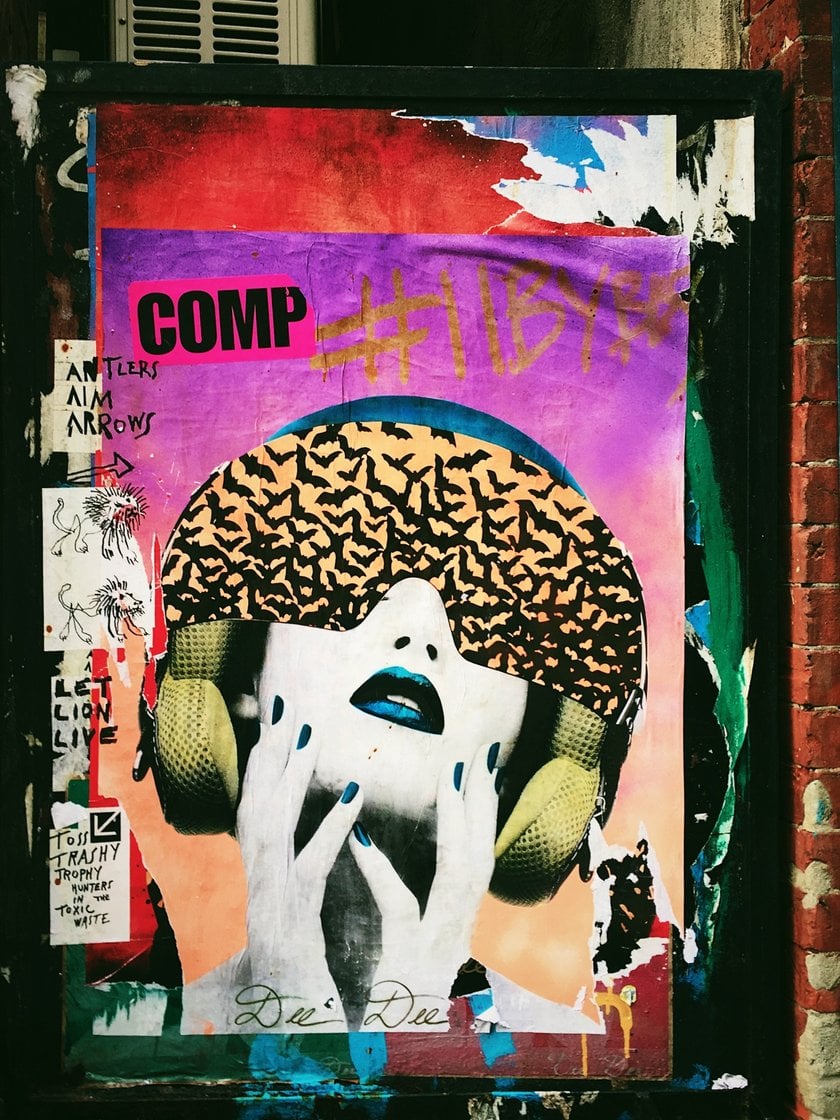 The theme of the collage is the visual component, which should connect the individual elements into a whole. If you have just to decide on a concept, look for picture frame collages for wall ideas and take inspiration from social networks, other artists' works, movies, TV shows, books, and nature.
If you're creating a collage for a commercial project and the theme is initially defined, you have complete freedom in your choice of format. You can make surreal picture frame collage ideas: change the perspective and scale, "make" objects fly, or create a bizarre scene by moving elements or using overlay. Another popular trend is collaged with fragments of Renaissance paintings. This is a tribute to a design trend whose essence is the synthesis of modern and classical art. You can use it to create an elegant picture or add a touch of irony by playing on the contrast.
Before you start creating a picture frame wall collage idea, answer a simple question: what is it about? The main idea should be simple and clear. This is especially important when we talk about using creative collages in commercial projects. Think about who your audience is, and what concept will convey the message in the most effective way.
How to Create a Fantastic collage in Luminar Neo
We all tend to tell a story with a single photograph. However, in many cases, a well-constructed collage can be a great way to display much more to the viewer. This method can come in handy for event photos, real estate shoots, or even family photo shoots! Today we will tell you how to create a photo collage with the great photo editor Luminar Neo!
Open all selected images in Luminar Neo. You will need to take at least three but also avoid too many. It is recommended that you limit your photo selection to eight. Remember that the more photos you choose, the harder it will be to see the details.

Create a new file and add all the photos one by one. Navigate to one of the open photos, and use the selection tool to select all of them. This way you will copy the photo into a new document on a separate layer. Depending on the size and resolution of the image, you may need to adjust them.

After you've added all the photos you want to make a collage of, it's time to arrange them! Move the images around until you feel that this arrangement conveys your story in the best possible way. After you've created several collages, you'll have developed your own style.

When the layout is ready and the photos are adjusted to the appropriate size, you can create a thin white line between them to add some visual space by making this step optional, and the width of the dividing lines depends on your preference.
Final Thoughts
Usually, the more complex the design, the more images it requires. Initially, choose more photos than you intend to use. If some don't work, you'll have backups. With the information provided in this tutorial, you can make many masterpieces and personalize collages of your own!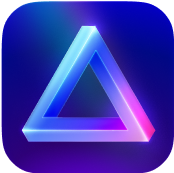 Advanced yet easy-to-use photo editor
view plans