Photography has scaled from just capturing beautiful moments to a more professional career that enhances one's beauty and brings moments to life. It now takes more than just a few clicks or a black-and-white background.
Professionals put in time and effort to ensure your photos come out ideally. Most of the time, they spend a quick eight to ten minutes or hours editing, and on some projects, they spend days before they get a perfect finish.
There is no one answer to how long photographers take to edit photos. It's safe to say the time spent on editing is based on the project, but in this article, we will talk about other factors that might hasten or prolong the editing period and also talk about how long a photographer takes to edit photos.
What Factors Affect Execution Time
Many factors come into play when editing photos, which can either slow down or hasten the editing process.
Experience Of The Photographer
you have probably heard the phrase Experience the best teacher. The photographer's experience will determine the picture's quality and the time it will take to create a perfect edit.
Transferring The Image From the Camera To The Computer
Transferring the images after taking them can sometimes be a very long process; when you choose to transfer the images by connecting the camera to the computer, it will consume more time. An alternative is to use a card reader to move the photos from your camera to your computer.
Image Quality
When the quality of the original image taken is excellent, The photographer will spend less time getting a perfect touch. The higher quality, the less work and time required to edit. Delete pictures that don't look promising and focus on working on better-quality images.
Editing Software
Many software available on the internet are good for editing, but not all of these software will do an excellent job. The quality of the editing software plays a significant role in determining how fast an edit can be done.
The Type Of Edit Required
Cropping, color pop, or resizing it all depends on the work required. The type of edit significantly required affects the execution time and process. A simple edit can be done in seconds, while a complex edit will take longer.
Computer Type
The quality of the software is a factor that significantly influences execution time; however, if the quality of your software is excellent and the type of computer you work with can slow down the entire process. As a photographer, it's vital to purchase a durable computer with excellent specifications that meet the demands of your work. Also, when editing, shut down other programs running on your computer, prolonging your battery life and increasing your computer speed. You can always opt out of getting more RAM; it's not so expensive and will increase your speed.
File Size
A larger file size will take longer to edit than a small one.
Overthinking
You can also be a good reason why your editing time Is taking too long. Quit overthinking or trying to be a perfectionist. As a photographer, you get a firsthand experience of everything, so don't cloud your mind. You don't have to guess every single change you make. Spend your time getting the best quality and not the perfect one. The best photos will always tell the story it needs to tell.
How Long Should It Take To Get Pictures Back From A Photographer: What Steps Take Time?
If you are getting engaged, married, or having a party and considering a photo shoot, you must have doubts or questions before booking a photographer. You probably have been asking how photographers edit pictures taken, how long it takes to get them back, how long is reasonable to wait for wedding photos, and the average turnaround time for wedding photos. We have got you covered.
The time it takes to get your pictures back from your photographer depends on the type of pictures taken and the steps involved in editing them. Most photographers take three to six weeks; others will turn it in in the second week. However, it's essential to know that Some photo formats require fewer steps and time, and you get your engagement, wedding photos, or photo shoot images back immediately. Let's look at some steps required to get them ready.
Landscape Photos
Landscape photography captures nature and human-made features. Editing these photos can be fun and require keen attention to detail. Here are some of the few steps that might take a little longer to edit:
Adjusting The Exposure and The Contrast
Exposure and contrast are one of the most vital steps in editing. It helps get the best-desired outcome and brighten or darken a photo. Depending on the photographer's experience, this can be a quick or time-consuming step.
Color Balance
Getting the hues and saturation level can be a monumental task. Your photographer will take some time here to deliver a pleasing image, give each photo a desired color temperature, and fix any color casts.
Adjust Sharpness
Sharpening is a massive step in editing landscape photos. It helps add clarity to each photo taken.
Remove Up Obstacles
Removing obstacles, people, blemishes, and other distractions on the image is one step a photographer can't skip when editing landscape photos. Depending on the landscape photo editor, expect your photographer to spend some time here because they are trying to give you a masterpiece.
Light Bleed and Glow Effect
The light bleed and glow is one way a photographer adds atmosphere and dreaminess to your landscape photos. There are numerous software that can help achieve this effect, and the time spent editing depends on your photographer's experience.
Portrait Photos
There is no way around it; portrait photo editing takes time and patience. Below are some of the steps that might require more dedication and effort.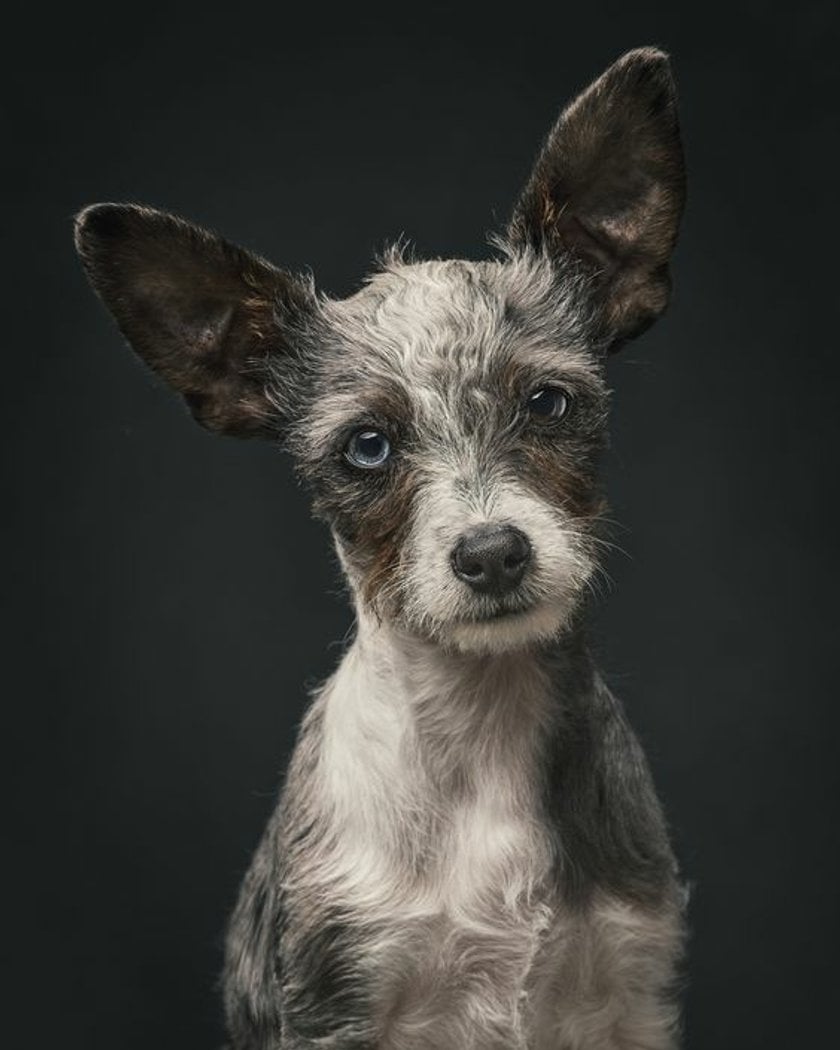 Preparing the photo
After transferring the photos from the camera to the computer, the first step in editing is preparing them. This process is time-consuming and will require the photographer to clean dust spots, clean up dust spots, straighten horizons, etc.
Adjusting the lighting
Making the pictures bright or dark can take so long if you don't get the correct exposure or contrast. Contrast is the range of dark to light tones; it can be low, medium, or high. A photographer might spend a long time adjusting the lighting, the shadows, and the contrast. You will also need to add vibrance, clarity and enhance the colors of your photos and ensure they come out neat.
Retouching
Retouching is meant to be a quick process but can sometimes take time, depending on the work needed. The picture retouching step removes wrinkles, blemishes, and any distractions from your photos.
Color Grading
Color grading makes the color of every photo appear the most natural. Color grading takes more time because they help create a mood; they have to match a color palette and convey a visual tone.
Sharpening and Output
After the entire work is done, your photographer needs to give a final touch; sharpen and resize for print or web output. Once this is done, you and pictures will be ready, and you will get an email notification before you can say jack. Most photographers still practice the post-editing photo methods after the initial edit to ensure all the photos turn out great.
Wedding Photos
Usually, it takes about 2-6 weeks for photographers to edit wedding photos and get your wedding photos back to you. And it's usually worth waiting for. Photographers take a few days a week to select the most stunning photos out of hundreds of wedding photos to edit, and they will require your understanding and patience.
Choosing photos to edit
Editing wedding photos is an entire ball game; your photographer must select a collection of photos to edit from the many wedding photos. This can be a tedious process as many factors must be implemented.
Cropping
When it comes to wedding photos, you must aim for an excellent composition to avoid cropping and increase photo resolution. However, if you still find obstacles in your photos, you can refine the composition, straighten the pictures, and combine multiple photos.
Effects and Textures
All the photos' effects and textures must be edited to enhance the visual impact and create a dreamy image.
Retouching
The final step of editing wedding photos includes retouching to remove unwanted elements and ensure the background is free of dust, smudges, or obstructions.
Output
Here the photographer needs to resize each picture, sharpen and format them before sending them to you.
FAQ
1. How Long Should a Photographer Take to Edit Photos?
As you can imagine, the amount of time spent on editing photos depends on the number of photos or projects at hand, the quality of the photos to be edited, the editing software, and the experience of the photographer you've hired. A range of AI software has made editing much simpler and faster. You shouldn't have to wait longer than two to six weeks to get all your pictures back from your photographer.
2. How Long Does It Take To Get Engagement Photos Back?
Your photographer will suggest a date suitable for him to be done with all editing and post editing photos. However, it takes about two to four weeks to get your engagement photos back from your photographer. You can always send an email or call when your photographer fails to meet the time frame given or has exhausted the four weeks grace period.
3. How Do Professional Photographers Give Photos To Clients?
As a professional photographer, you must send back your photos to your clients in an organized and appropriate way when you are done editing. You can use many online platforms to share photos or high-resolution images with them. However, you must observe high-security measures to protect against security bridges that might cost you an entire project. Here are some of the few ways professional photographers can give photos back to their clients;
Email

File sharing service

Dropbox

WeTransfer

GoogleDrive

Lightroom
Luminar Neo
If you are starting out as a photographer and you are wondering, "How do photographers edit their photos?" or "What do photographers use to edit photos?" and "How do photographers edit photos?" then you need the help of a photo editing software. With Luminar Neo, you can get photos delivered earlier than you expected. Luminar Neo is a powerful AI editing tool from Skylum that can help photographers edit photos differently. The Ai editing software has many incredible tools that make editing simpler. Luminar Neo can mask, enhance, fix, and provide a more detailed editing process with different preset filters and different Luminar Neo extensions.
In a variety of ways. Neo has features such as automatic photo corrections, AI-based digital asset management, masking, brush tools, and layers to enhance, fix, and manipulate images. It also has preset filters and powerful editing tools to help photographers create beautiful images quickly and easily. With its advanced tools and features, Luminar Neo is an excellent tool for photographers to easily and quickly edit their photos.
Read Also: The Most Popular Photo Editing Styles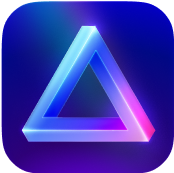 Advanced yet easy-to-use photo editor
view plans