If you admire the beauty of nature and want to capture it in your pictures, today's guide is exactly for you.
Many people are passionate about wildlife photography because nature has always been a source of inspiration for creative people. However, the desire alone is not enough to achieve a perfect result.

Choosing the best camera for beginners' nature photography can be overwhelming, but understanding the key features and specifications can make the decision-making process easier. It's important to consider factors such as image quality, autofocus performance, burst rate, weather sealing, battery life, and size and weight of the gear. Additionally, investing in accessories like tripods, filters, and lenses can greatly enhance the quality and creativity of your photos. With the right tools and knowledge, you can capture breathtaking images and share your love for the natural world with others.
Our guide on the best beginner camera for nature photography in 2023 provides a comprehensive overview of the top options available, as well as tips on selecting accessories to elevate your skills. So, whether you are a newcomer or an experienced photographer, take the time to research and invest in the right equipment to achieve your goals.
Factors To Consider When Choosing the Best Cameras for Nature Photography for Beginners
So, before we move on to a review of the best camera options, let's talk about what factors you should pay attention to before purchasing. Of course, for achieving perfect results you will use editing software for photography but remember that not everything can be fixed with processing. Professional equipment is the first step to success. There are several criteria to help decide on the choice. Let's look at each of them in detail.
Image Quality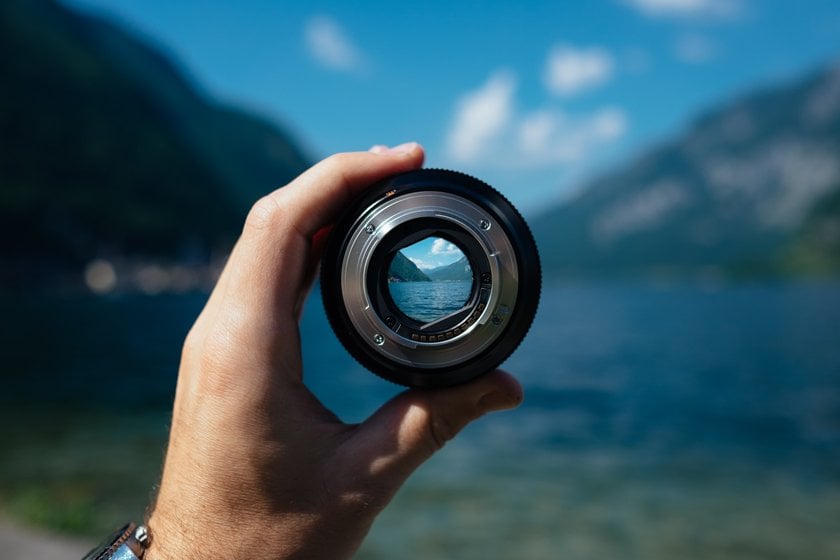 The first and most important factor is high image quality. Your goal in nature photography is to capture the scene in a way that fully expresses the beauty of the moment.
Pay attention to the number of megapixels when buying a digital camera. The size of the sensor is also a very important detail. Larger ones generally produce better pictures, especially in low-light conditions.
The resolution of the best beginner camera for wildlife photography also plays a role in image quality. Higher-resolution models can capture more details, but they also produce larger file sizes that require more storage space. If you don't like that option, you can use the image sharpening tool in your photo editing process.
Lens Selection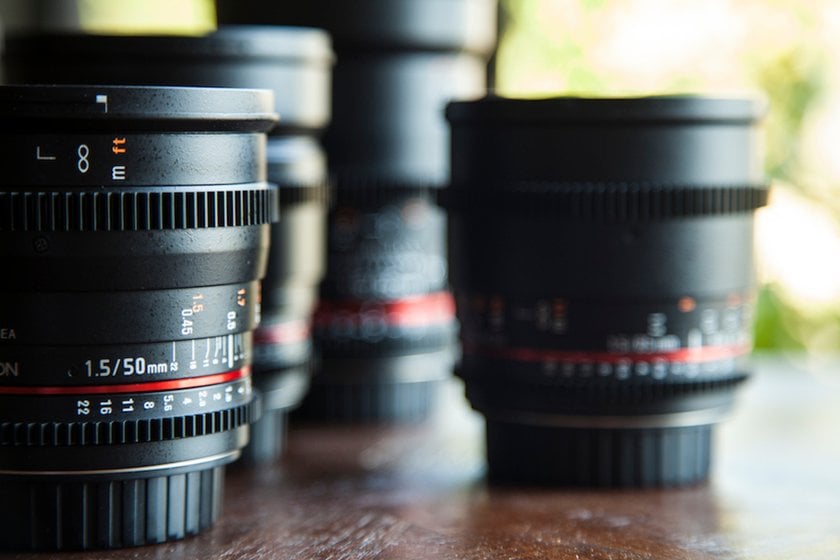 Choosing the right lens is also very important. However, this may not be easy for nature photography beginners. To find the most suitable one, consider the following points:
the type of lenses needed for specific nature pictures (telephoto, macro, wide-angle, prime, zoom);

the maximum aperture and its impact on low-light performance and bokeh quality;

the image stabilization capabilities, especially when using telephoto lenses;

the weight and size of the lenses for comfortable handling;

the compatibility with the camera system;

the quality of the lenses for sharper, clearer images with better contrast and color rendition.
Keeping these factors in mind when choosing lenses will help ensure that you have the right equipment to take stunning, high-quality pictures of the natural world.
Weather-Sealed Body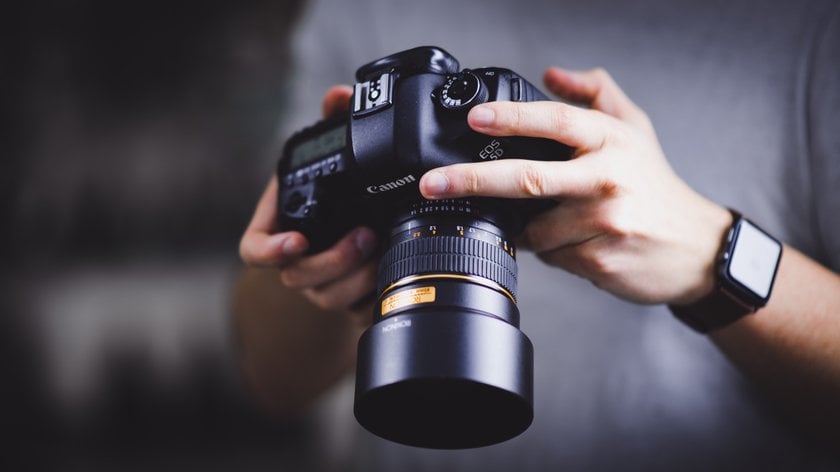 When it comes to nature photography, the weather can be unpredictable and challenging to work with. Taking pictures in different conditions, such as rain, snow, or extreme heat, can affect both the performance and quality of the images you take. Therefore, it is very important to choose one of the best cameras that can withstand these challenging situations. A sealed housing can protect the internal components from dust, moisture, and extreme temperatures. By choosing quality beginner cameras for nature photography, you can focus on taking pictures without worrying about their durability and longevity.
Autofocus System
Capturing wildlife in its natural habitat can be a challenging task, as animals often move quickly and unpredictably. Therefore, having a fast and accurate autofocus system is essential for nature photography. Choosing the right camera can make all the difference in getting the perfect shot.
A great autofocus system helps you track your subject quickly and accurately, so you don't hesitate to capture the decisive moment.
There is another important factor to consider and that is the number of AF points. A larger number means you have more flexibility in choosing your focal area. This feature is especially important when capturing fast-moving wildlife or birds.
It's also essential to choose a camera with a reliable autofocus system that works well in various lighting conditions. That way, you'll get a good result in any situation.
Burst Rate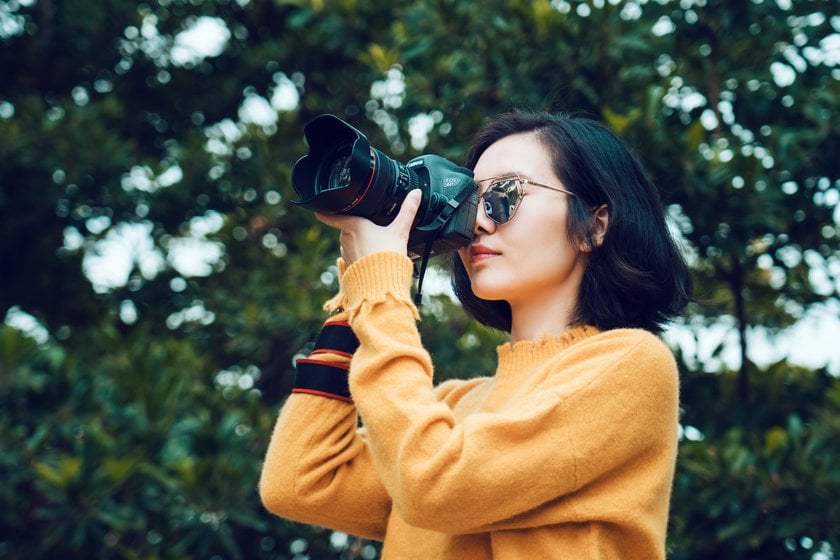 Another crucial factor to consider in nature photography is the camera's burst rate. It allows you to capture multiple pictures of a moving subject, increasing your chances of getting the perfect photo. It's particularly important when choosing the best camera for wildlife photography for beginners, as fast-moving subjects require quick reflexes and timing. Additionally, a high burst rate also allows you to capture multiple frames of a scene, enabling you to select the best one and create stunning compositions. During post-processing, you can also remove the photo background to replace it with a more suitable one and focus all the viewer's attention on the subject. Therefore, when choosing the best cameras for wildlife photography, ensure that it has a high burst rate, preferably above 5 frames per second.
Battery Life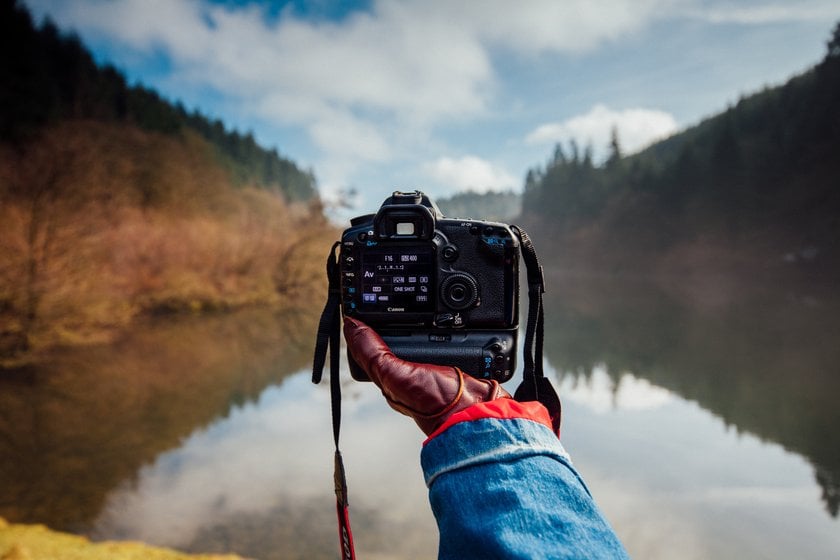 In nature photography, capturing that perfect picture can often take several hours or even an entire day. Therefore, it's crucial to consider battery life when choosing a beginner wildlife photography camera. It ensures that you don't miss any important moments while taking pictures. In addition, it is advisable to have extra batteries with you, especially if you are going on a multi-day trip.
Also, batteries drain faster when taking photos in cold weather conditions, so it's important to choose a camera that can work in extreme temperatures. Some also offer the option of external power sources, such as battery grips or portable power banks, which can greatly extend capturing time.
In general, when choosing a camera for nature photography, invest in extra batteries or external power sources to ensure long periods of uninterrupted footage.
Size and Weight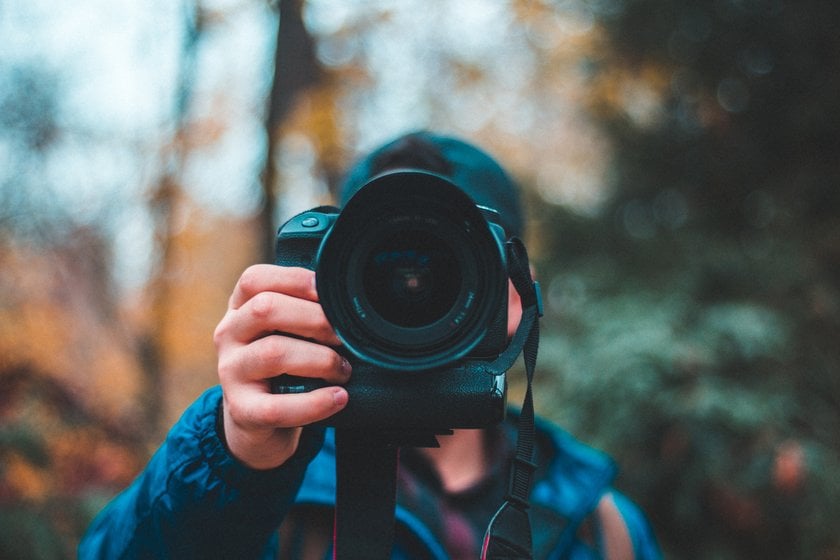 The size and weight of the camera can impact a photographer's ability to capture stunning images. In nature photography, it's common to spend long hours hiking to remote locations or waiting for the perfect moment. A lightweight and compact camera can make a significant difference in terms of portability and ease of use, especially when traveling long distances or navigating rugged terrain. On the other hand, larger options may offer more features and better performance but can be cumbersome to carry around. It's important to strike a balance between portability and functionality when making a choice.
Best Beginner Cameras for Nature Photography
Now that we've looked at the key factors in choosing the best cameras for nature photography, let's move on to an overview of the top three options.
Canon EOS Rebel T8i
This is a versatile camera that offers several features ideal for landscape photography. With a 24.2-megapixel APS-C CMOS sensor and DIGIC 8 image processor, it produces high-quality images with excellent detail and color accuracy. Its ISO range of 100-25600, expandable up to 51200, allows for excellent low-light performance. It also has an impressive 7fps continuous shooting speed, making it one of the best cameras for wildlife capturing.
One of the main advantages of this model is its autofocus. The camera has a 45-point AF, which allows for fast and accurate performance, even in low-light conditions.
Another advantage is the vari-angle touchscreen LCD, which makes it easy to compose images from different angles and in challenging conditions. This DSLR camera also has built-in Wi-Fi and Bluetooth connectivity, allowing for easy transfer of photos to mobile devices and remote camera control.
So, we can distinguish the following benefits of this model:
high-quality photos with excellent color fidelity;

ISO range 100-25600, expandable to 51200 for superior work in low-light conditions;

continuous shooting speed of 7 frames per second, good for capturing fast-moving wildlife;

a cross-type autofocus system for accurate and fast performance;

for easy composition from different angles, you can use vari-angle touchscreen LCD;

built-in Wi-Fi and Bluetooth connectivity;

easy to use and affordable camera.
Also, you should pay attention to some drawbacks:
battery life may not last as long as other cameras in its class;

a small buffer may limit the usefulness of continuous shooting in RAW format;

plastic body construction may be less durable than higher-end models.
To sum up, this wildlife photography camera for beginners is an excellent choice for everyone who wants a lightweight and versatile device with good image quality and autofocus performance. Its affordability and ease of use make it attractive for photographers of all skill levels.
Nikon D5600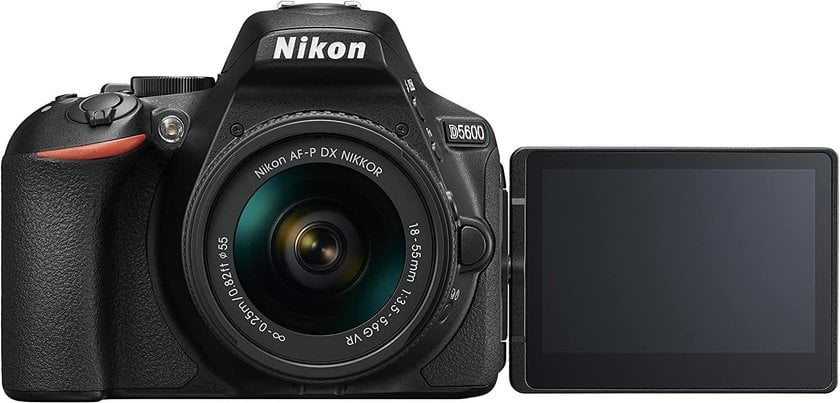 This is a popular mid-range camera with a number of features suitable for capturing nature. Powered by a 24.2-megapixel APS-C CMOS sensor and an EXPEED 4 image processor, it makes high-quality pictures with great detail and outstanding color fidelity. The low-light performance of the camera is decent, with an ISO range of 100-25600, expandable up to 6400. It also has an amazing continuous shooting speed of 5 frames per second, making it suitable for capturing fast-moving subjects.
The autofocus system and battery life are also noteworthy. This one of the best beginner wildlife cameras features a 39-point AF system with nine cross-type sensors. In addition, the autonomy of the device is impressive, with up to 970 shots on a single charge, making it ideal for long outdoor photography sessions.
Another advantage is the LCD touchscreen with a changeable viewing angle. Wi-Fi and Bluetooth are also built-in, so you can easily share images with mobile devices.
Let's summarize the benefits:
excellent photos with rich color and sharp details;

good low-light performance;

lightweight and compact design for easy portability;

impressive battery life, more than 900 shots per charge;

fast and accurate AF and a 3D tracking system;

affordable price point, making it a great option for beginner and intermediate photographers;

built-in time-lapse recording function for creating stunning time-lapse videos.
As for the disadvantages, it is worth noting:
limited video recording capabilities with a maximum resolution of 1080p at 60 frames per second;

no image stabilization is built into the camera body, requiring the use of stabilized lenses;

the handle and button layout are not very comfortable or intuitive;

no weather sealing, making it less durable in harsh outdoor conditions.
Overall, this is a reliable and versatile device that offers good image quality, autofocus performance, and battery life, making it a suitable option for nature photographers of all skill levels.
Sony Alpha a6000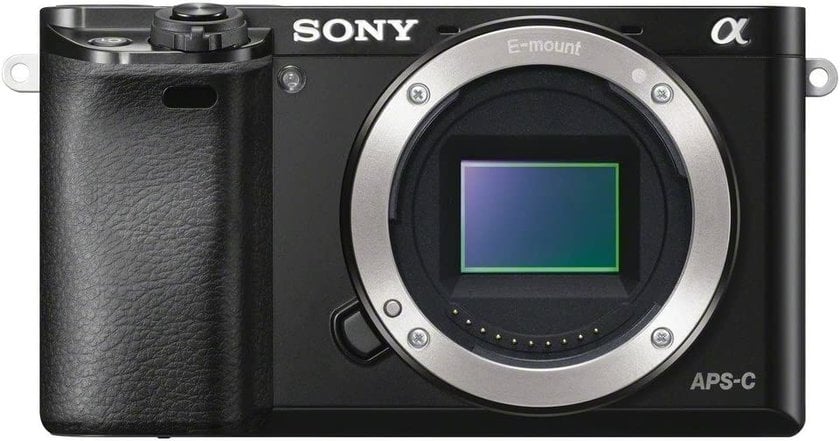 Among other cameras for wildlife photography for beginners, this model is one of the best. It offers impressive performance and features in a compact and lightweight package. Its 24.3-megapixel APS-C sensor and BIONZ X image processor deliver great-quality pictures, allowing for continuous shooting of up to 11 frames per second. With a wide ISO range of 100-25600, expandable up to 51200, this mirrorless camera can also handle low-light situations with ease.
One of the standout features of this model is its autofocus system. With 179 phase-detection points and 25 contrast-detection points, the camera can quickly and accurately track subjects, making it ideal for capturing fast-moving wildlife or birds in flight. It also offers a range of video capabilities, including Full HD 1080p video recording at up to 60fps and support for Sony's XAVC S codec, allowing for high-quality video capture.
Speaking of the main advantages of this one of the best cameras for beginner wildlife photography, we highlight the following:
great image quality with sharp details and accurate colors;

high continuous shooting speed that can capture fast-moving wildlife and action;

fast and accurate autofocus system that performs well in low-light conditions;

compact design that makes it easy to carry on long hikes or trips;

built-in Wi-Fi and NFC connectivity for easy file sharing;

affordable price point compared to other mirrorless cameras with similar features.
This model also has some disadvantages that you should pay attention to:
limited autonomy time, which may not be as long as other cameras in this class;

lack of 4K video recording capability;

limited buffer capacity, which may affect continuous shooting in RAW format.
Overall, this is one of the best wildlife cameras for beginners who want a lightweight and compact option with excellent image quality, fast autofocus performance, and a high continuous shooting speed. While it may have some limitations in terms of battery life and video recording, its affordability and portability make it an attractive option for photographers of all skill levels.
Accessories for Nature Photography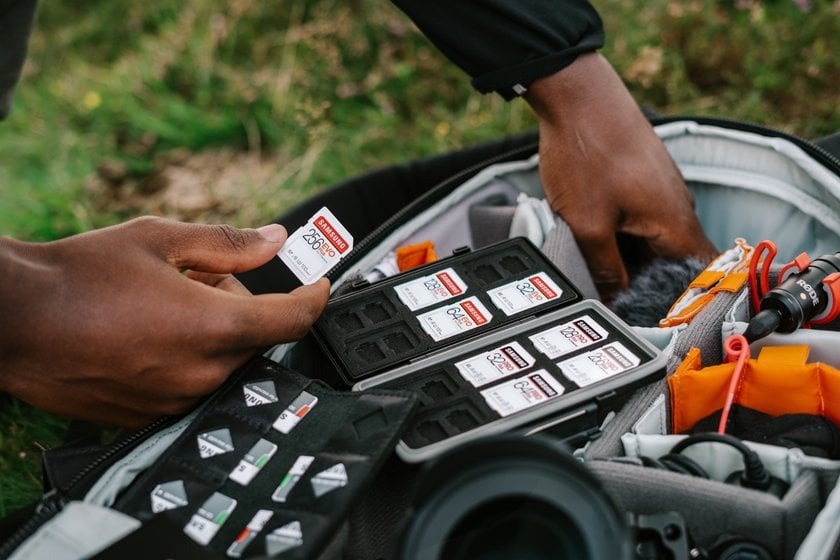 Accessories can be essential while taking pictures of nature, and they can improve the quality of your photos and make the experience more enjoyable. Here are some options to pay attention to:
Tripod: It is essential for stabilizing your camera, especially in low-light conditions or when using long telephoto lenses. However, an option that is too heavy will prevent you from moving freely. Look for a sturdy and lightweight tripod that is easy to carry around.

Monopod: It is a great alternative to a tripod when you need to move around quickly, such as when photographing birds in flight. It also provides some stability while capturing with long lenses.

Remote shutter release: Even with the best nature camera for beginners something can go wrong. A suddenly shaking hand can cause a ruined picture. This tool allows you to take photos without touching your gear, reducing the risk of a camera shake. Look for a wireless option for maximum convenience.

Filters: They are essential accessories for nature photography as they can enhance the colors, reduce reflections, and protect the lens from scratches and dust. Polarizing filters are particularly useful for outdoor photography as they can darken the sky and reduce glare, resulting in more vibrant and stunning photos. However, as an alternative, you can use an

eraser for pictures

.

The bag for the gear: This accessory is essential for protecting your camera and making it easier to carry around. Look for a bag that is comfortable to wear and has compartments for all your equipment.

Extra batteries: When you're out in nature, you may not have access to electricity to recharge your camera's battery. Carrying an extra one or two can ensure that you never miss a moment due to a dead battery.

Cleaning kit: Keeping your gear clean is essential for maintaining its performance and lifespan. A cleaning kit with a blower, lens cleaning solution, and microfiber cloth can help keep your equipment clean and free of dust and debris.

Flash: In some situations, a flash can be useful for illuminating a subject or filling in shadows. Look for the option that is compatible with your camera and has adjustable power levels.
These accessories can be essential both for nature photography beginners and professionals. They can make your experience more comfortable and enjoyable. Consider which of them are most important for your needs and budget and invest in high-quality gear that will last for years to come.
Conclusion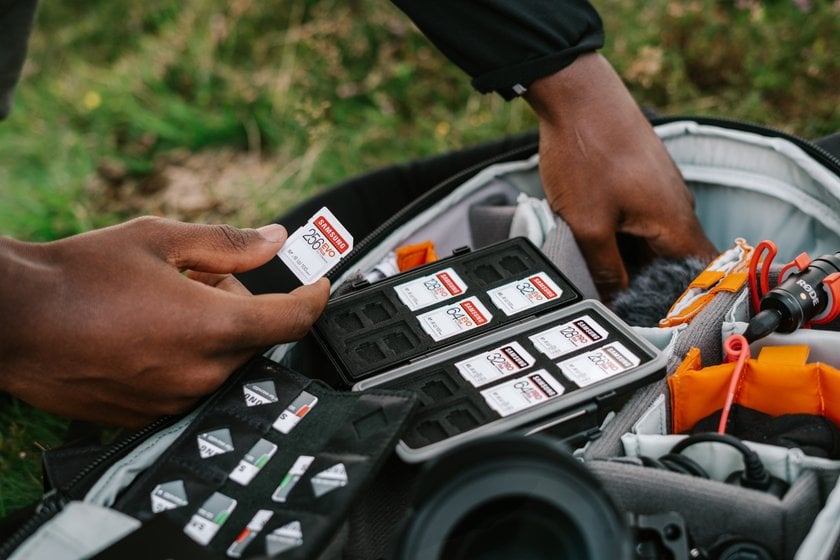 Finding the best starter camera for nature photography requires considering several important factors. While high-end options can offer impressive features, they may also come with a higher price tag and more complexity. On the other hand, more affordable models can still provide excellent image quality and all the necessary features suitable for nature photography. Of course, some nuances can be fixed with the best editing picture software, but the quality of your gear is still crucial.
Ultimately, the best beginner's camera for wildlife photography will depend on their specific needs and preferences. By considering factors such as image quality, autofocus performance, weather sealing, burst rate, battery life, size and weight, and accessories, photographers can find a camera that will enable them to capture stunning images of nature with ease.
FAQ
Still have questions? We have prepared answers to the most popular ones for you.
What Is a Good Starter Camera for Nature Photography?
There are several cameras suitable for nature photography, but it ultimately depends on your budget and preferences. You can pick models from the most famous brands, such as Nikon, Canon, or Sony.
How Do I Get Started in Nature Photography?
Start by researching different types of nature photography, such as landscape or wildlife, and decide which interests you the most. Invest in a good camera and lens, and practice taking photos in different lighting conditions and environments.
What Cameras Do Beginner Photographers Use?
The best beginner cameras for nature photography are DSLR or mirrorless models that are affordable and easy to use. Some popular options include the Canon EOS Rebel series, Nikon D5600, Sony Alpha a6000, and Fujifilm X-T200. These cameras offer excellent image quality and features that allow you to learn the basics of photography.
What Is the Best Budget Camera and Lens for Landscape Photography?
Considering that every photographer has different preferences, it is difficult to name a universal option. However, the Sony Alpha a6000 is an excellent mirrorless camera that offers good image quality and features. For lenses, the Tamron 17-50mm f/2.8 and the Sony 16-50mm f/3.5-5.6 are affordable options that provide excellent sharpness and versatility.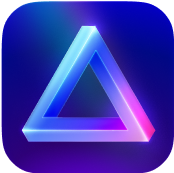 Advanced yet easy-to-use photo editor
view plans