From Annie Leibovitz to Robert Capa to Dorothea Lange, the Skylum team has put together a list of 49 famous photographers you should know.
The world of today is filled with photographers. It seems like everyone has a professional-grade camera that they carry around and take photos with. The reason for this is simply the ease of taking photos and sharing them over the internet. In previous times, photography was a time-consuming hobby that required a lot of hard work, skill, and patience. It not only involved taking photos but also required an understanding of how photos are developed in the darkroom. Today, photographers rarely develop film in darkrooms and have almost completely shifted to digital photography. This has led to countless new photographers.

1. Gregory Crewdson
Gregory Crewdson is known for his dramatic and huge photographs. Looking at his work, you can't help but think that the photos were taken on a film set, and you wouldn't be entirely wrong in that assumption. Crewdson creates large, intricate sets for his scenes that he then shoots with a large format camera to capture as much detail as possible. He then prints his images in very large sizes so that viewers can truly immerse themselves in his artwork.
Pro tip: If you're trying to replicate something similar with a digital camera, consider using the denoise feature in your RAW editor of choice to remove visible noise from your photos.
2. Richard Avedon
Richard Avedon's huge prints of portraits from across the USA are breathtaking pieces of art. The expressions he manages to capture with his large format camera are nothing short of captivating. Avedon is known for using a consistent backdrop and lighting setup for his shots in the series In the American West.
3. Elliott Erwitt
Elliot Erwitt's work revolves around capturing candid moments in the streets. His street photographs are both funny and meaningful at the same time. He developed his craft while working as a photography assistant in the US army. Erwitt is definitely one of the most famous modern photographers.
4. Vivian Maier
A photographer made famous after her death, Vivian Maier was a nanny who simply photographed everything she found interesting. She used a twin-lens reflex camera that she would take with her when she went out and about. Vivian's photographs are bold, at times depicting people looking directly at her camera. Her work is timeless and looks like it could have been done much earlier than it actually was.
5. Robert Frank
Robert Frank was a famous photographer known for his book The Americans. In it, he showcased the daily lives of average Americans that he saw while traveling across the country in his car. While his book was criticized heavily at the beginning, it soon made itself known as a classic collection of photos.
6. Garry Winogrand
Another street photographer, Garry Winogrand is known for his use of a wide-angle lens to create some very interesting perspectives in his street shots. He's also famous for his shooting technique of guessing the distance at which he would need to focus rather than focusing in a more conventional way.
7. Jerry Uelsmann
If composite photographs are your thing, then you should really look at the work of Jerry Uelsmann. He worked in the dark room and shunned the use of digital cameras. His composites made in the dark room show his skill and understanding of the art like no other.
Pro tip: If you'd like to achieve interesting composites with a digital camera, try using photo enhancing software to give your images a pop. This can create a very interesting look for your composites.
8. Brian Duffy
Brian Duffy was a fashion photographer who did most of his work between the 1960s and 1970s. His story is interesting because he actually stopped taking photos after a while as he lost interest in the work, then jumped back into it before he died a year later.
Pro tip: If you'd like to take some fashion photos and need a RAW editor to make your workflow simpler, give Luminar a shot.
9. Jeremy Chou
An architect by profession, Chou quickly realized he couldn't do a desk job and got into photography. Since then, he has become a big name in the world of wedding photography and has covered weddings in various parts of the world.
10. Peter Lik
Peter Lik takes panoramic photos and prints them on metallic silver halide paper. This gives his photographs a unique look. His work sells for a lot of money all around the globe thanks to the many galleries where it's showcased.
11. Annie Leibovitz
Annie Leibovitz is well known for her famous portraits of celebrities. She caught her break during the early years of Rolling Stone when she got her first-ever job from the founding editor to photograph the great John Lennon.
12. Ansel Adams
Ansel Adams is a name that any serious photographer is already familiar with. Known for his black-and-white landscape photos of the US, Adams really cared for the environment and was a supporter of wilderness preservation.
13. Henri Cartier-Bresson
If you're interested in street photography and don't know who Henri Cartier-Bresson is, then you're doing something wrong. Cartier-Bresson is known as the pioneer of modern street photography. His work in The Decisive Moment is second to none and inspires countless photographers in the digital age.
14. Steve McCurry
You may have seen the captivating image of the Afghan Girl first appeared on the cover of National Geographic in June 1985. That iconic photo is why Steve McCurry is so famous. Other works of McCurry's focus on cultures, traditions, conflicts, and and what it means to be human.
15. Anne Geddes
Anne Geddes takes photos of babies like no other, showcasing their innocence and purity. Her photos look like they've come out of a fantasy book, revolving around the themes of love and protection.
16. Mario Testino
Mario Testino is known for his fashion and portrait photography. His creative photographs grace the covers of many magazines around the world, including Vogue and GQ.
17. Robert Capa
For his work capturing the conflict during World War II, Capa received the Medal of Freedom. His work is littered with photos taken during combat, for which he risked his own life time and time again.
18. Yousuf Karsh
Yousuf Karsh is famous for taking elegant photographs of politicians and Hollywood celebrities. He's widely accepted as the greatest portrait photographer of the twentieth century thanks to his unique style and intimate approach to taking photos of famous people.
19. Dorothea Lange
Famous for her Migrant Mother photo which shows a mother and her two children surviving on frozen vegetables, Dorothea Lange was a documentary photographer who worked during the era of the Great Depression.
20. Jay Maisel
Jay Maisel is one of the current famous photographers. His work is interesting because he doesn't believe in complicating his images. Maisel's images are simplistic, taken without the use of too many lights or the newest gear. He's known for using a single lens for his work at times, and his photos mostly depict interesting shapes and lighting.
21. Cindy Sherman
Cindy Sherman rose to prominence during the 1970s. Sherman's black and white Untitled Film Stills are true classics. Each photo looks as if it were a scene from an old film or TV series – they are in fact staged shoots created by Sherman. Number 21, for example, called "City Girl," is listed in Time Magazine as one of the greatest photos of all time.
22. Eliot Porter
Eliot Porter had a lifelong love of photography. He started taking photos of birds as a child with a simple Kodak camera. As he studied the work of the legendary Ansel Adams, Porter started to photograph natural landscapes, but in color. His photos often feature a muted color palette that gives his work an authentic and retro feel. The compositions and colors in his photos of forests and foliage are simply divine.
23. Robert Frank
Robert Frank embarked on an epic journey during the 1950s that catapulted his work into the limelight. It also helped showcase to the world what living in the United States of America was really like. In 1955, this American/Swiss photographer traveled across the country by car and took photos of everyday American life. His photos were published in the now classic book The Americans. Within its pages, you can find photos that paint an unbiased view of life in the States during the 1950s.
24. Frans Lanting
Frans Lanting once pursued a career in economics, but luckily turned to photography. Since then, he has provided us with stunning views of our world. His collections are varied, but all feature nature and beautiful remote landscapes. His Jungles collection, for example, showcases close-ups of orangutans and brightly colored butterflies. Earth from Above, on the other hand, gives us a rare insight into what the world's landscapes look like from an aerial perspective.
25. Imogen Cunningham
Imogen Cunningham was an American photographer in the early to mid-1900s. She experimented with various subjects and styles including nude shots, vast industrial landscapes, and botanical photos. Initially, her work featured blurred photos with a soft focus. This changed in time, and she became known for sharp focus work that usually involved people in action poses. Her black and white shots of exotic plants are superb and show the diversity of nature.
26. Paul Strand
Paul Strand had a photographic career that spanned over six decades. He helped turn photography into an art form and studied a myriad of genres. Strand is mainly known for his development of the American Modernist genre together with Edward Weston and Alfred Stieglitz. Some of his most poignant works include black and white photos of everyday family life in Italy and Mexico.
27. Weegee
Arthur Fellig, better know as Weegee, was a photographer from Hungary who created realistic black and white street photography. He rose to prominence during his time in New York. Whilst in the Big Apple he followed emergency services (such as the fire service) and photographed their work. His photos are known for being realistic and depicting true scenes of injury, death, and crime. If you want a truthful look at urban life in the early to mid-1900s, Weegee's work is a must-see.
28. Don McCullin
Don McCullin specialized in showcasing the darker side of society. He wouldn't shy away from the underside of life: his work depicted poverty, crime, unemployment, and the dregs of society. His images were realistic but beautifully crafted, and contained real soul. War also featured prominently in McCullin's work – he photographed everything from Checkpoint Charlie in Berlin to soldiers fighting in Vietnam.
29. David Bailey
David Bailey is possibly the best-known photographer in the UK. Dailey was mainly a photographer of portraits and fashion. He worked during the 1960s and helped popularize a culture of celebrity chic and Swinging London. Bailey even took photos of the notorious and legendary Kray Twins gangster. He also worked for many years at Vogue magazine. During this time, he photographed celebrities such as The Beatles, Andy Warhol, and Mick Jagger.
30. Robert Doisneau
Robert Doisneau was a prolific photojournalist and helped pioneer the profession. He lived in France, and during the 1930s took fantastic black and white photos of the streets of Paris. The humanist element to his photos was what made his work shine – his shots of people going about their daily business in the streets were simple but carefully composed. In many of his photos, you can see juxtapositions that went against social norms in Paris, such as mingling of classes.
31. Mario Testino
Mario Testino is a fashion photographer from Peru. His work has been featured in prominent magazines such as GC, Vanity Fair, and Vogue. He has also worked with numerous high-end fashion brands including Chanel and Gucci. Aside from fashion photography, Testino actually creates stunning shots of nature and human life: his photos of the Samburu Tribe in Kenya, for example, show their joy for life and traditional dances.
32. Andreas Gursky
Andreas Gursky is known for creating stripped-back photographs of our world. He actually uses digital manipulation to remove elements from his photos that he deems distracting. In 2016, he created a work simply titled "Amazon" – an intriguing photo showing the vastness of an Amazon warehouse. Some people might not understand his work, but you can really gain a sense of scale when looking at his photos.
33. Andre Kertesz
As far as famous photographers go, Andre Kertesz is quite unique. He used strange camera angles and compositions that other photographers might frown upon. Many of the techniques and angles he used had never been seen before; his photography was like a breath of fresh air. These unorthodox angles helped Kertesz create stunning street photography from his home country of Hungary. He also traveled to smaller villages and painted a picture of rural life in Hungary during the early 1900s.
34. Sebastiao Salgado
Sebastiao Salgado has actually traveled to over 120 countries and photographed countless cultures and landscapes. He's a goodwill ambassador for UNICEF, and his works have been featured in numerous publications. His work is predominantly black and white, which he uses to accentuate the immense detail of his photos. His portrait work of tribes in the Amazon and Africa is outstanding. The shot that captured our imagination, however, is his aerial view of a gold mine in Serra Pelada – take a look at this photo and you'll understand what we mean!
35. Brassai
Gyula Halasz rose to fame during the late 1900s in Hungary. He wandered the streets of Europe and created a wave of excellent and sometimes humorous street photography. From prostitutes playing snooker to sleeping workers on the Rome metro, his work showcases humanity in a truly different light.
36. Florian Schulz
Florian Schulz is a master of nature photography. He provides us with excellent and personal insights into the natural world. If you look at his photos, you can see a glimpse of natural life that only a select few have witnessed. From swathes of tightly packed stingrays in the Gulf of Mexico to polar bears searching for food in the Arctic wilderness, Schulz transports us to the farthest corners of the world in breathtaking beauty.
37. Serge Ramelli
Serge Ramelli is a relatively modern photographer whose work has inspired a new generation of photographers. Ramelli has created a series of stunning photo books featuring shots from New York, Paris, and Los Angeles. His work is both beautiful and artistic. Today, Ramelli provides courses and training to photographers around the world.
38. Scott Kelby
Scott Kelby is actually the creator of the hugely popular KelbyOne online photography website; new photographers can learn practically every genre of the craft there. Kelby started as a photographer and soon became known for his series of bestselling photography-inspired books such as The Digital Photography Book.
39. Dina Litovsky
Dina Litovsky has created a myriad of interesting works, such as her fun collection titled Where the Amish Vacation." This project shows Amish people enjoying a typical Westernized holiday. Meatpacking, on the other hand, takes a stark look at the modern culture of a typical night out, showing lecherous males and scantily clad young women. Litovsky's degree in psychology has obviously influenced her photographic work.
40. Chris McCaw
Chris McCaw became popular for his unique long exposure shots of sweeping landscapes and the night sky. These exposures, created using homemade kits, could last up to 24 hours! Another fantastic technique he popularized was shooting onto expired photo paper: the paper would solarize and catch fire, leaving a beautiful sun trail.
41. Didier Massard
Didier Massard creates surrealist photography like no one else. He doesn't create great volumes of work, but the photos he produces are pure masterpieces. Massard uses special techniques to create photos that look ethereal and otherworldly. Standard landscapes are transformed into strange places with beautifully colored sweeping skies. Some people class his work as a form of "magical realism."
42. Hendrik Kerstens
Hendrik Kerstens is well-known for creating photography that emulates painting styles. He particularly enjoys emulating the work of the Dutch masters. Kerstens's most famous work is possibly his portrait series of his daughter, captured using various props and styles. There's a well-known shot of her covered in sunburn and even one with a plastic bag on her head.
43. Hiroshi Sugimoto
Hiroshi Sugimoto easily ranks as one of the most famous photographers. His work is mostly black and white. He depicts life in various forms and concentrates on single moments that have great meaning. Examples of his works include series Mathematical Models, Conceptual Forms, and In Praise of Shadows. One series of photos that stands out is on electricity and lightning – you can really see the detail and individual prongs of the lightning bolts.
44. Jeff Wall
You won't find a photographer who plans his work as carefully as Jeff Wall. When creating his shoots, Wall plans every last detail – like for a movie scene. What does he photograph? Scenes of social and political interest like racism, class conflict, and poverty. What makes his work so outstanding is that you can't tell that most of the photos are actually staged. They look like real, everyday occurrences!
45. Michael Wolf
Michael Wolf originally worked in Hong Kong, and his time there shaped much of his work. Hong Kong is, of course, a megacity. And Wolf spent much time photographing its hundreds of tightly packed skyscrapers. His work depicts urban landscapes in a realistic light: unforgiving and no-nonsense. In Density, for example – his series depicting densely packed urban areas – the compositions are excellent and show the impersonal nature of these steel and concrete constructs.
46. Shirin Neshat
Shirin Neshat is one of the most famous modern photographers. She lives in exile and has specialized in creating photographs that explore important social issues. Her black and white photos depicting Muslim women and political issues within Muslim countries are outstanding. She also creates black and white portrait photography embellished with important Islamic texts.
47. Roberto Valenzuela
You may think that it's difficult to rank among famous portrait photographers as a wedding specialist. Roberto Valenzuela proves otherwise. Valenzuela creates exceptional wedding shots and is actually sponsored by Canon. His work is exciting and captures the essence of weddings. Many of his photos have been featured in magazines like Rangefinder, Professional Photographers of America, and Cosmopolitan Bride.
48. Larry Beard
Larry Beard creates sublime ocean photography. He hails from California, and it's clear this state and his hometown of San Clemente have played an important role in shaping his photographic work. What sets Beard's photography apart is that he often takes close-up shots of small details such as waves and beaches. Beard has even been featured in National Geographic magazine – not a bad resume at all!
49. Philippe Halsman
Philippe Halsman earned great renown during the 1940s. Throughout his lifetime, he was published on the cover of Time Magazine more than anyone else. Phillippe specialized in portrait photography. His photos were extremely creative and humorous but also thought-provoking. He worked with Salvador Dali and photographed iconic people such as Winston Churchill and Marilyn Monroe.
As you can see, the world is full of inspiring photographers that have worked hard to perfect their craft. No matter which genre of photography you associate yourself with, you can definitely find someone who has achieved great things in that genre and learn from them.
This is the digital age, and that means you don't have any excuse not to be able to make great photos. So many features are crammed into cameras and editing software today that you can easily create some magic if you know how. If you would like to learn more about photography or professional photo editing, click below to find out how you can improve your photography drastically.
Photography is, for me, a spontaneous impulse coming from an ever attentive eye which captures the moment and its eternity. Henri Cartier-Bresson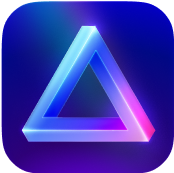 Advanced yet easy-to-use photo editor
view plans