Best photography books every photographer needs Improving your photography style is an ongoing process. If you want to look at all the professional photography books, then read this article to the end.
Whether you're a professional or a beginner, photography is an art that requires technical skills, inspiration, composition knowledge, and a good sense of observation. Many great photographers are self-taught, while others have important art schools in their backgrounds. There isn't a unique path to becoming the best photographer you can be. It is good books on photography that will help you further develop in this field.
Photography is more than just owning the latest and most expensive camera. Great photographers can find art in the most unexpected subjects and capture it in a single frame. They treat photography like a canvas on which they can paint a picture for their audience. Books about photographers also play a significant role in further professional development, as they explain the occupation in detail.
As with any creative profession, photography requires a natural eye for beauty. However, talent alone is not enough. It will also take skills to turn a passion for this art form into a full-time profession. Understanding these skills will help you improve and of course, this is where the best photography books come in handy. It will teach you how to give your clients a pleasurable experience when you are their photographer. You will also have to study a great deal of literature for successful professional development. That is why it is very important not only to study the technical part but also to take the time to read the best books about photography.
Photography books are great tools to improve your photography style and gather inspiration. There is also a wide range of them, from technical and composition books to books on photography theory, art philosophy, and image editing. In this article, beginners and professionals alike will find the best books for photographers.
Digital technology has made image manipulation easier and replaced many photography skills required for working with film cameras. Today, photographers have to know how to use digital gear and image editing software. Many photographers' photobooks contain useful information that will help you learn the post-processing and retouching skills for successful shots much faster.
Photography books keep up with technological developments, and every year you have more and more choices. Still, while there are many photography books that address these subjects, not all of them are what you need. Some may be too advanced for your current photography skills. Some may be too easy for your advanced knowledge. Some may simply not cover the subjects that interest you. Everyone will find the best books on photography, which will help you quickly develop in this direction and discover completely new facets of creative potential.
We've put together a list of the best photography books that can help you all the way and cover different technical levels and photography styles. They are written by famous photographers and teachers and are an inspiration for us all. In this article, you can also check out the photography of books that you need.

Best photography books for technical skills
Photography is undoubtedly an art form, but the profession itself is highly technical. Of course, you need artistic skills, but learning the technique will help you achieve all the creatively unique photographs you plan to take. Must-have photography books contain a huge amount of useful information that will help you to master all the necessary technical skills for handling a professional camera.
You will improve your photography skills when you master all the camera settings: aperture, shutter speed, ISO, and more. No matter what model of camera you have, getting the basics right is key to getting good shots. In addition to getting the hang of it, you need to practice using editing software that will help you turn mediocre photos into great-looking ones. Fortunately, there are quite a few good shooting and editing guides. Interesting photographers' photo books will make learning the technical part as easy and fun as possible.
The list of photography skills you need starts with technical skills. It's impossible to take good pictures without understanding exposure, color, contrast, lighting, depth of field, and all the settings on your digital camera. Don't worry: there are some very good photography books ready to explain them to you. Here are the best books about photography for both beginners and professionals.
For beginner photographers
Understanding Exposure by Bryan Peterson – The first thing a future photographer should know about the basics of photography is how to correctly expose an image. Concepts like shutter speed, aperture, and ISO shouldn't be a mystery. Bryan Peterson is a professional photographer and teacher, founder of a photography school, and a well-known author. This book is the first step in your photographic career, and you can come back to it anytime you need it. Be sure to check out one of the great photography books.
The Digital Photography Book by Scott Kelby – A best-seller in the photography books category, this book is a complete manual for a beginner in photography. Scott Kelby gives you more than 200 easy-to-use tricks for professional-quality shots, a lot of image-based examples, and information about gear, pricing, and printing. It's a book for those looking for shortcuts to stunning digital photography.

How to Create Stunning Digital Photography by Tony Northrup – For a beginner in photography, a video tutorial can be more practical and useful than written information. Tony Northrup includes over 14 hours of online training videos. The book covers exposure, working with natural light and flash, composition, different photography styles, night photography, studio settings, and much more. It also features a practical approach, offering quizzes, home projects, and access to a private learning community. Explore these books about photography right now.
Digital Photography Complete Course by David Taylor – Designed to teach you everything about photography in just 20 weeks, this book by David Taylor includes tutorials, step-by-step demonstrations, assignments, and a Q&A section. It covers the basics of photography, different photography styles, and image editing skills. It's like having a classroom in your home and advancing step by step.
The Visual Toolbox: 60 Lessons for Stronger Photographs by David duChemin – This is one of those famous photographers' books that you should definitely take the time to read. Photographer David duChemin thinks that owning a camera doesn't make you a photographer. The secret is how you use the camera. In this book, he includes 60 lessons to help you create visual experiences. This photography book covers composition, balance, use of negative space, mood and motion, working with color, and other aspects of the creative process.
Understanding Photography: Master Your Digital Camera and Capture the Perfect Photo by Sean T. McHugh – In this book, Sean McHugh covers all the basic photography skills you need. Heavily illustrated, the volume introduces exposure, depth of field, lens filters, lighting, autofocus, and histograms. It also teaches you how to hold the camera, choose the right lense, and use tripods and flash. Pick one of the good photography books.
Digital Photography: A Basic Manual by Henry Horenstein and Allison Carroll – Billed as a straightforward guide, this photography book is everything you need to get started. It's illustrated with sample work by internationally renowned professionals and covers everything from basic notions to editing and different photography styles.Henry Horenstein is a famous photography teacher, currently teaching at the Rhode Island School of Design. One of the greatest photography textbooks.
iPhoneography: How to Create Inspiring Photos with Your Smartphone by Michael Clawson – Like other photographers, Michael Clawson believes that great photography skills can deliver amazing images whatever camera you use. This book is a comprehensive introduction to photography using an iPhone. It covers composition principles, tricks and techniques of iphoneography, photo sharing, and the history of digital photography. If you are looking for cool photography books, be sure to pay attention to this creation.
Studio Anywhere: A Photographer's Guide to Shooting in Unconventional Locations by Nick Fancher – When you begin your photographic career, you don't have money for expensive gear, lights, and a studio. Photographer Nick Fancher teaches you how to create stunning digital photography in any conditions. Learn how to direct a photo session and build a portfolio, create beautiful images with minimal equipment, use lights, and edit images in Lightroom and Photoshop.
Understanding Color in Photography: Using Color, Composition, and Exposure to Create Vivid Photos by Bryan Peterson and Susana Heide Schellenberg – Photographer and teacher Bryan Peterson is famous for his bold approach to color and composition. This is one of the most useful and informative books for photographers.In this book, he reveals his entire creative process and teaches you how to take pictures in any type of light, work with colors, and master composition.
The Photography Bible: All You Need to Know to Take Perfect Photos by Michael Freeman – This photography book includes four sections covering exposure, light, composition, and editing. It's easy to follow, as photographer Michael Freeman wants you to take the book with you and return to it when you need. It helps you get started with portraits, landscapes, and artistic compositions. Many people consider it one of the best photo books of all time.

For advanced photographers

The Moment It Clicks by Joe McNally – You probably have seen work by Joe McNally in Sports Illustrated, National Geographic, and Time Magazine. He's also a great photography teacher, and his workshops on lighting, environmental portraiture, and how to "get the shot" are equally famous. In this book, Joe McNally combines his teaching skills with his amazing images. He allows us into his creative process and explains the story of each image, the issues he had, the gear he used, and all the secrets he's gathered in his fruitful career.
Mastering Digital SLR Photography by David Busch – This is one of
the best photography books. Dedicated to advanced digital SLR users, this book gives in-depth information about new capabilities of DSLR cameras. David Busch talks about hardware selection, techniques for sports and action shots, LifeView and HDTV, GPS tagging, and Wi-Fi links. This book has reached the third edition, as David Busch regularly updates it alongside technological developments.
Photography and the Art of Seeing by Freeman Patterson – This is a complete photography book that includes technical guidelines for both digital and film photographers. Freeman Patterson uses his amazing images to illustrate concepts of design and fundamentals of perception. This book is for those looking to expand their awareness of subject matter and improve their photography. Don't forget to take the time to read one of the best books on photography.
The Flash Book by Scott Kelby – Experienced Photographer Scott Kelby knew that many advanced photographers don't use a flash even though they own one. So he decided to share with us his system to make you fall in love with your flash. This book takes you through flash settings, camera settings, and all the accessories you need. It also gives you tips about using flash at weddings, for portraits, and on-location. If you need one of the informative photographer books, this is the one to go for.
Wide-Angle Photography by Chris Marquardt – Wide-angle lenses allow you to include vast scenery in a single frame. But this amazing ability comes with a challenge: composition. Chris Marquardt helps you take your photography to the next level and guides you through the advantages and pitfalls of wide-angle lenses, composition and design principles, and specific genres in which they can be used. The book also includes two chapters dedicated to tilt-shift lenses.
Photography Night Sky: A Field Guide to Shooting after Dark by Jennifer Wu – Night photography is a delicate subject for many photographers. You need special technique to photograph in low-light conditions and capture outstanding stellar skies. Jennifer Wu offers a book full of tips and techniques to overcome issues of nighttime photography. This work deservedly enters the list of the best photography books.
The Art, Science, and Craft of Great Landscape Photography by Glenn Randall – An experienced wilderness photographer, Glenn Randall explains the art of landscape photography based on his composition process. He also talks about geography, optics, vision, and psychology as important features of landscape photography. For advanced photographers who know about exposure, this book goes further and explains how to calculate exposure in the field, achieve correct exposure in high-contrast lighting situations, and use the best darkroom techniques, so it is a must-read. One of the famous photo books.
Mastering Portrait Photography by Paul Wilkinson and Sarah Plater – Portraiture has its own settings and technicalities. Paul Wilkinson and Sarah Plater discus all the aspects you need to consider working in the photography industry, from choosing the camera and lenses to exposure, color, metering, aperture, depth of field, white balance, light, and movement.
The Camera by Ansel Adams – Ansel Adams (1902 – 1984) is famous for his iconic black and white pictures of America's natural parks. He was also the creator of the Zone System and the founder of Group f/64, an association dedicated to pure photography with sharp focus and correct exposure at any dynamic range. The Camera is his first book on photographic technique, and it's considered one of the classic photography books. It covers 35mm, medium-format, and large-format cameras, lenses, shutters, and light meters. This is amazing photo book.
Pro Secrets to Dramatic Digital Photos by Jim Zuckerman – Known for his vivid and surreal images, photographer Jim Zuckerman gives away his professional secrets. In this book, he covers working with complementary colors, creating postcard-style photos, panning techniques, and editing tools. This is a very interesting book photography, which will be of interest to anyone who wants to develop in this field.
Creative Black and White by Harold Davis – Among the best photo books has to be one exclusively dedicated to black and white photography. Harold Davis explains everything you need to know about contrast, lighting, and composition for stunning black and white photos. He also talks about how to break the rules and explore all opportunities for black and white imagery.
Film is Not Dead: A Digital Photographer's Guide to Shooting Film by Jonathan Canlas – Some photographers believe only in analog photography and use it exclusively for artistic and commercial purposes. Jonathan Canlas is one of them, and his book is here for anyone who wants to discover film and its advantages over digital. This is a very interesting photography book.
Dusk to Dawn: A Guide to Landscape Photography at Night by Glenn Randall – Night photography is challenging, but Glenn Randall successfully explains how to plan, shoot, and process professional images. After reading this book, you'll be able to photograph the Milky Way, the aurora, lunar eclipses, meteor showers, star trails, and landscapes in the moonlight.

Best composition books for improving photography style

Composition books are the heart of your photography knowledge. They explain the basic rules you need to follow to achieve well-balanced and interesting pictures. At the same time, they show you how to break the rules to achieve artistic and unique images. Composition books aren't just for beginners or advanced photographers. They're useful for everyone, and every book reveals a different perspective and interpretation. In no specific order, here are the best photography books for mastering composition.

Everything you need is just to make sure that every element of your shot contributes to the story you're trying to tell. You need to learn to pay attention to lighting, subject, color, and composition, and how each of them interacts with the other in your shot.

Keep in mind that the slightest detail can enhance or ruin it. So be careful about what you want to include in the shot. Ask yourself if the lighting is appropriate or if some obscure object fits into your composition. Paying attention to these details will help you take beautiful photos.

The Photographer's Eye by Michael Freeman – In this book, Michael Freeman aims to help you develop an eye for photography – for seeing the potential of a scene and combining graphical elements in well balanced compositions. This book covers traditional composition principles as well as image editing, image manipulation, and montage for better photography.

Learning to See Creatively by Bryan Peterson – One of the
top photography books. Photographer Bryan Peterson has a unique teaching method. He uses his amazing pictures as examples and talks not only about composition methods but also about how to improve a composition. This practical approach helps you avoid dull images and see each element as a possibility for improvement.
The Secrets to Creating Amazing Photos by Marc Siber – Marc Siber gives you a book of recipes for easy and efficient compositions. He's gathered the secrets from masters of photography and structured them in 83 composition tools. His recipes can be used with any camera and for any photography style. The book is small, so you can keep it in your pocket.
Mastering Composition – The Definitive Guide for Photographers by Richard Garvey-Williams – Use the rules of composition in your favor and break them when you need. Richard Garvey-Williams proposes a creative composition system based on four elements: an impactful subject, dynamic composition, effective lighting, and the ability to invoke an emotional response in the viewer. In this book, you'll find concepts, rules, and practical advice to achieve successful compositions.
Photographic Composition – A Visual Guide by Richard D. Zakia – A complete guide to composition, this book covers everything from pre-capture advice to post-processing techniques. Photographer Richard Zakia explains the secrets and rules of composition gathered during his 40-year career, and he uses his amazing pictures to illustrate them.
The Art of Photograph: Essential Habits for Stronger Compositions by Art Wolfe and Rob Sheppard – Many photographers focus on the main subject and forget about the rest of the frame. Art Wolfe and Rob Sheppard militate for "seeing like a camera sees" and considering all the elements in a frame. From their book, you'll find how to reexamine the prejudices that restrict your work, work with light and shadow beyond the main subject, use formal art principles, choose the right equipment, and find inspiration in stories around you.
Capture the Magic: Train Your Eye, Improve Your Photographic Composition by Jack Dykinga – If you're looking for ways to improve your photographic composition, this book is a great collection of good and bad examples, everything you need to know. Jack Dykinga covers light and shadow, lens choice, framing, negative space, and ways to convey messages and build visual stories.
Canon of Design: Mastering Artistic Composition by Tavis Leaf Glover – Every photographer desires to find the inner voice that will make them unique and appreciated. Tavis Leaf Glover explores artistic integrity, visual communications, and the language of design. His book is a pathway to artistic composition.
Basic Photography 01: Composition by David Präkel – Using fine art sources, David Präkel offers a contemporary approach to composition. His book is structured in six chapters covering historical background, personal motivation, formal elements, space and time within the photographic frame, and composition in real-world situations.
Creative Visualization for Photographers by Rick Sammon – This photography book from Rick Sammon, a photographer and photo instructor with his own methodology for creative digital photography, is illustrated with 300 of Sammon's outstanding pictures. It offers guidelines for visualization, composition, and post-processing together with tips for setting goals and finding motivation, connecting with the subject, and creating mood.
Understanding Composition Field Guide by Bryan F. Peterson – One of the best photography books by Bryan Peterson, this book focuses on seeing compelling images and giving them impact and emotion. Peterson advises you to see beyond beautiful and ugly subjects and deconstruct the frame in colors, lines, patterns, and light.
The New Art of Photographing Nature: An Updated Guide to Composing Stunning Images of Animals, Nature, and Landscapes by Art Wolfe and Martha Hill – This book by Art Wolfe and Martha Hill is dedicated to composing nature and wildlife photographs. Alongside more than 250 photographs, the authors share insights and tips for creating extraordinary images. The book also includes technical advice from Tim Grey covering color space, sensor size, and image retouching in post-processing.

Inspirational photography books

Technical and composition books cover the part of photography that can be taught. Inspiration, fresh ideas and perspectives, and storytelling abilities aren't something that can be found in a book. Still, understanding the artistic process and following some of the world's great photographers can help a lot.

Your creativity as a photographer distinguishes you from others in the industry. Using your imagination, you can turn ordinary photographs into extraordinary aesthetic ones for your clients. Creativity can be improved, as can other skills. It is not something you are born with. You can learn creativity and ingenuity by reading and studying the work of other photographers. Learning and experimenting with camera settings and accessories can also lead to more creative and unique photographs.

Inspirational photography books cover a wide range of subjects, from masters' workflows to photography philosophies. They speak about vision, art, and improvisation. They mostly teach you how to allow your inner strength to express itself in an artistic manner.

For beginner photographers

Extraordinary Everyday Photography by Brenda Tharp and Jed Manwaring – Finding inspiration and amazing subjects isn't something that happens only in extraordinary places. Brenda Tharp and Jed Manwaring talk in their book about finding the unexpected in ordinary places, in everyday life. This book encourages you to look around and take pictures with any camera you have. The authors claim that great images are in the photographer's eye and creative vision.
Read This If You Want to Take Great Photographs by Henry Carroll – We benefit from the masters of photography not only by admiring their amazing photos but also by using them as teaching material. Henry Carroll illustrates his books with works of Henri Cartier-Bresson, Sebastião Salgado, Fay Godwin, and Martin Parr. He covers composition, exposure, light, lenses, and seeing by using iconic images as examples and inspiration.
What They Didn't Teach You in Photo School by Demetrius Fordham – While many focus on technique and fancy subjects, Demetrius Fordham focus on how to be a photographer. After a prolific career in commercial, editorial, and lifestyle photography, he teaches the best ways to create a portfolio, impress at an interview, create relationships with clients, and lay the foundations of a photographic career.
The Art of Photography: A Personal Approach to Artistic Expression by Bruce Barnbaum – Landscape and architectural photographer Bruce Barnbaum covers both traditional and digital photography. He talks about composition and visualization, black and white photography and color, the Zone System for digital and film, photographic myths and abstraction, creativity and intuition, and his personal philosophy. If you are looking for a book that you will reread many times, this is a great option.
This rich book is for those seeking to make a personal statement with photography.
Zen Camera: Creative Awakening with a Daily Practice in Photography by David Ulrich – Inspiration is often inside you. David Ulrich's book encourages you to build a daily photographic practice on the journey of self-discovery and growth. Illustrated with more than 80 photographs, this book features the art of seeing, mindfulness elements, and a constant encouragement to find yourself.
Street Photography: Creative Vision Behind the Lens by Valerie Jardin – Street photography can be difficult if you don't master the art of seeing and don't have excellent technical skills. Valerie Jardin allows you to discover storytelling through her images. She covers technical and composition choices and discusses every aspect of street photography.
Larry Fink on Composition and Improvisation by Larry Fink and Lisa Kereszi – Part of the Aperture Foundation series, this book reveals Larry Fink's perspective on composition and improvisation. Well known for his pictures in social settings, Larry Fink speaks about his creative process and workflow, building a connection with the subject, and creating meaningful images.
The Photographer's Playbook: 307 Assignments and Ideas by Jason Fulford, Gregory Halpern, and Mike Slack – Practice, practice, practice. That's the advice every photographer gives. The authors of this book gathered practical assignments you can use to improve your skills. They also offer advice for shooting and editing from John Baldessari, Tina Barney, Philip-Lorca diCorcia, Jim Goldberg, Miranda July, Susan Meiselas, Stephen Shore, Alec Soth, Tim Walker, and others.
Advancing Your Photography: Secrets to Amazing Photos from the Masters by Marc Silber – This book is designed to help you improve your photography. Marc Silber gathered in his book not only secrets and tips from great photographers but also methods for adding emotional impact, using any lighting conditions, editing to professional standards, and becoming an inspired photographer.
Creative 52 by Lindsay Adler – When you lack inspiration, Creative52 is the photography book you want. Lindsay Adler gives you 52 creative projects to help you build a portfolio in a year. Each project includes a description, suggestions, inspiration, and the author's solution. The book is particularly useful for portrait, wedding, and fashion photographers. Read this if you want to work in these genres.
#NoFilter: Get Creative with Photography by Natalia Price-Cabrera – This book improves your ability to be different and try new things in your photography career. Natalia Price-Cabrera challenges you to take pictures through sunglasses, photograph the interior of kitchen cupboards, and distort images any way you want. Her methods are explained and heavily illustrated.

Making Photographs: Developing a Personal Visual Workflow by Ibarionex Perello – Building a visual workflow around basic elements is Ibarionex Perello's method to consistently achieve good images. He discusses how light and shadow, line and shape, color, and gesture transform the way you look at scenery. The book also covers exposure, photography composition, preparation, lighting, the role of emotion, culling your images, self-assessment, and post-processing.


For advanced photographers

The Decisive Moment by Henri Cartier-Bresson – One of the most famous photography books you can find, The Decisive Moment was originally published in 1952. Henri Cartier-Bresson (1908–2004) was a pioneer in street and candid photography. More than his artistic talent, his philosophy on photography is a rich legacy: "Your eye must see a composition or an expression that life itself offers you, and you must know with intuition when to click the camera." This book is not about the technical side of photography, but about inspiration.
Annie Leibovitz at Work by Annie Leibovitz – What better inspiration can you find than following the masters at work? This book reveals Annie Leibovitz's work philosophy in a series of interviews, and it's illustrated with her most iconic projects. The book also covers the story of her Yoko Ono and John Lennon picture.
Photography: The Definitive Visual Story by Tom Ang – Well-known photographer and writer Tom Ang traces the history of photography from the 1800s to the current day. He covers photographers, styles, techniques, and photographs that changed the world. Fifty profiles of the most famous photographers are an inspiration for us all.
Photography Theory by James Elkins – Even experienced photographers can lose their inspiration. Finding the nature of photography was never easy. In this book, James Elkins gathers opinions from the world's most active art historians and theorists, including Victor Burgin, Joel Snyder, Rosalind Krauss, Alan Trachtenberg, Geoffrey Batchen, Carol Squiers, Margaret Iversen, and Abigail Solomon-Godeau. Going back to the essence is an excellent way to understand and engage deeply with photography.

Magnum Contact Sheets by Kristen Lubben – Founded in 1947, Magnum is the most famous photographic cooperative in the world. In this book, Magnum reveals 139 contact sheets from 69 photographers and shows us how great photographers captured and edited their images. Among the featured photographers are Henri Cartier-Bresson, Elliott Erwitt, Inge Morath, Jonas Bendiksen, Alessandra Sanguinetti, and Alec Soth. Each contact sheet is accompanied by a description given by the photographer or an expert.
Photographers on Photography by Henry Carroll – In this volume, great photographers reveal what's important to them, how they found their artistic voice, and how they crafted their practice. Henry Carroll completes the book with quotations, interviews, and descriptions.
Where I Find Myself: A Lifetime Retrospective by Joel Meyerowitz and Colin Westerbeck – Following Joel Meyerowitz's career is a privilege. This book is a complete retrospective from the most recent picture to the first picture he took. You can be inspired just by discovering the stories behind his travel photos, his struggle to choose between color and black and white, and his love for street photography.
Within the Frame by David duChemin – Seeking your creative vision is a process that rarely ends. David duChemin talks about approaching subjects, shooting in different locations, and capturing culture and local uniqueness. This book is about people and places and about their stories and your personal way of transforming them into a narrative.
It's Not About the F-Stop by Jay Maisel – The most intriguing part of your photography skills is the way you see a photograph. Jay Maisel, photographer and mentor, speaks about how to capture the world in an appealing and intriguing way. This is a book about visual communication, building strong narratives, and loving what you do every single step of the way.
PhotojournalismPhotojournalism by Kenneth Kobre – Interviews with professionals, practical experience, discussions about gear and techniques, legislation, and trends form Kenneth Kobre's approach to photojournalism. The book also includes a DVD with footage on how professionals handle a situation. Being a photojournalist requires courage, determination, and extremely high technical skills.

Best photography books for editing

In these predominantly digital times, most people, both photographers and those who have ever seen a camera are aware of the need to process photos in graphic editors. Sometimes a photo needs to be altered to give it some mood that was not present in the original picture, and sometimes the opposite - a photo needs to be processed so that it can convey the real mood of the motif, which the camera was not able to capture with automatic settings or in RAW format.

You can hardly find many professional photographers today who give their clients unprocessed photos taken with a digital camera, and amateur photographers prefer to post-processed images on their blogs and family albums. That is why it is very important to master post-processing skills.

Knowing how to edit digital images is a necessary skill these days. Especially if you're a beginner in photography, you need to be very careful about choosing the right software for you. Software range from expensive professional editors to dedicated photo editors. Finding a balance between features, usability, and the price is every photographer's struggle.


Our best photography books list covers a wide range of software and tools. Read practical tips and choose the one that suits you best based on your needs and skill level.

For beginner photographers

The Adobe Photoshop Lightroom Classic CC Book for Digital PhotographersThe Adobe Photoshop Lightroom Classic CC Book for Digital Photographers by Scott Kelby – This is a top-selling Adobe Photoshop Lightroom book because Scott Kelby tells about more than just technicalities. He shares his personal settings, techniques, and step-by-step methods. This book covers Kelby's Simplified Lightroom Image Management system, RAW processing, using Lightroom with Photoshop and mobile devices, and the most frequent questions and issues.
Adobe Photoshop CCfor Photographers 2018 by Martin Evening – Martin Evening's book includes all Photoshop's updates and new features. It covers basic and advanced skills and has an accompanying website with video tutorials and images you can use.
GIMP 2.0 for Photographers: Image Editing with Open Source Software by Klaus Goelker – GIMP is an open source image editor available for Linux, macOS, and Windows. Klaus Goelker offers a complete guide to basic image editing, working with layers and masks, creating panoramas, and creating high quality black and white images.
Luminar: Step by Step by Nicole S. Young – Luminar 2021 is powerful Artificial Intelligence-based photography software. Nicole Young gives a step-by-step guide through all the features of Luminar. This book covers panel and tool locations, RAW processing, filters, layers and masks, and special effects.

The Photoshop Toolbox by Glyn Dewis – Written for beginners in Photoshop, this book covers Photoshop basics, layer masks, brushes, and blend modes. Glyn Dewis adds extra techniques for photo retouching, such as removing reddening from skin, adding smoke, and building depth in your images.
Adobe Photoshop CC Classroom in a BookAdobe Photoshop CC Classroom in a Book by Andrew Faulkner and Conrad Chavez – Structured as 15 project-based lessons, this book offers a fast and easy way to learn Adobe Photoshop. The authors teach you how to fix and retouch your photos, create an image composite, and prepare your images for print.
Topaz Detail for Landscape Photographers by Robin Whalley – Topaz Detail is a plugin for Photoshop and Lightroom dedicated to enhancing landscape photographs by making complex adjustments. Robin Whalley teaches you how to emphasize details, create tonal balance, and work with light. The book is full of examples and accompanied by video tutorials and sample images you can download from the author's website.
The Photographer's Guide to Luminar by Jeff Carlson – Photographer Jeff Carlson reveals how a photographer really uses image editing software. In this book, he covers Luminar and discusses workspaces, filters, presets and lookup tables, blending modes, masks, lens correction tools, and photo organization and sharing.

For advanced photographers

Mastering Photographic HistogramsMastering Photographic Histograms by Al Judge – Histograms are the key to correct exposure, argues Al Judge. He dedicates an entire book to understanding histograms and using them on the LCD screens of digital cameras and in post-processing. Covering Luminosity, RGB, colors, and color channel histograms, Al Judge explains how to get the perfect exposure by learning to use them.
Art of Black & White with Photoshop: A Comprehensive Course on Professional Black and White PhotographyArt of Black & White with Photoshop: A Comprehensive Course on Professional Black and White Photography by Serge Ramelli – Dedicated to advanced users of Photoshop, this book covers everything about black and white image conversion and processing. Serge Ramelli reveals his technique for creating dramatic and beautiful black and white photos.
Mastering Photoshop MasksMastering Photoshop Masks by Robin Whalley – Masks aren't always easy to understand and use. Robin Whalley aims to help you with this comprehensive guide on Photoshop masks. The book covers channel masks, luminosity masks, complex selections, and brushing techniques. It also gives step-by-step instructions and detailed examples to create impressive photos.
Photo-Editing and Presentation: A Guide to Image Editing and Presentation for Photographers and Visual ArtistsPhoto-Editing and Presentation: A Guide to Image Editing and Presentation for Photographers and Visual Artists by Douglas Holleley – This book aims to help you edit and present your photographic work in a professional way. Douglas Holleley speaks about responsibility and appearances and helps you create a vocabulary for interpreting images. It doesn't matter what image editor you use as long as you know what presentation technique to use and how to create a visual experience for your viewer.
The Digital Print: Preparing Images in Lightroom and Photoshop for Printing by Jeff Schewe – Preparing images for print is crucial for exhibitions and publishing projects. Jeff Schewe guides you through optimization techniques for high quality printing. He also covers printer types, color management, black and white conversion, resolution, and proofing.
The Photographer's Black and White Handbook: Making and Processing Stunning Digital Black and White Photos by Harold Davis – One of the must-have photography books. This book gathers Harold Davis's vast knowledge of black and white photography. Davis speaks about how to compose in black and white and how to edit monochrome images in ACR, Photoshop, and Lightroom, or using dedicated plugins like Nik Silver Efex Pro and Topaz B&W Effects. The book also covers multi-RAW and HDR processing, black and white special effects, and many other tools for creative imagery.
Photograph Restoration and Enhancement: Using Adobe Photoshop CC 2017 Version by Vickie Ellen Wolper – Image restoration is a delicate job that requires special techniques and a lot of patience. Vickie Ellen Wolper presents several methods to repair damaged images, improve discolored photographs, colorize black and white images, and digitize photographs too large to scan. The book is accompanied by demonstration videos and projects.
Color Management & Quality Output by Tom Ashe – Color expert Tom Ashe covers the entire color management workflow from input to files ready for print, aiming to solve mismatches between how we see an image on the monitor and in print. His book features monitor calibration, Photoshop color settings, color profiles for different devices, Photoshop and Lightroom print menus, printer types, and more.
Professional Portrait Retouching Techniques for Photographers Using Photoshop by Scott Kelby – In this book, Scott Kelby reveals his most efficient resources for portrait retouching. His Photoshop step-by-step methods cover enhancing hair, lips, eyes, eyebrows, and eyelashes, sharpening, removing blemishes, and body sculpting. You'll get stunning natural-looking results in workflows that take only 5, 15, or 30 minutes.
In conclusion
The conclusion is simple, the right books by photographers will help you develop much faster and become a true professional. Photography involves a lot of passion and dedication. The learning process is never over, so your library should accommodate many good photography books. Choose the best from each category to master technical aspects, composition, and the art of seeing. The good news is that every year the list of best photography books gets longer and longer. Study photography with books to develop much faster and discover new avenues of creativity.
Experience the power of Luminar Neo
Don't get stuck in a single type of book or in a single genre of photography. Explore, try new techniques, and find inspiration in the most ordinary places. Invest time and money in taking amazing pictures and let image editors like Luminar Neo take care of the editing. Photography happens in your head, eyes, and camera – not only in post-processing. If you haven't worked with Luminar Neo yet, you can download a free trial right now.
Luminar Neo is a new photo editing program for digital photographers based on AI. It works smoothly and everything applies quickly. You can remove power lines with just a few clicks. And portraits can be enhanced and improved with excellent artificial intelligence tools.
Luminar Neo has taken the best features of photo editors and leveled them up. Artificial intelligence tools help you to make great photos. And Luminar Neo will save photographers time and money with fast AI solutions. If you start using Luminar Neo instead of other image editing software, you'll notice a clear improvement in post-processing results. Luminar Neo is easy to learn not only for professionals but also for beginners in the field of photography.
Check out Luminar Neo now
You can get Luminar Neo from the official Skylum website. There is a 7-day trial version available, there is also a subscription and a lifetime license (the most advantageous solution). Be sure to try this modern photo editor!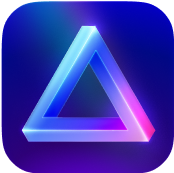 Advanced yet easy-to-use photo editor
view plans