There's only one way to get cinematic-quality aerial photos of your adventures: using a drone.
There's only one way to get cinematic-quality aerial photos of your adventures: using a drone. It will capture picturesque landscapes, panoramic photos, and other shots from above. An ideal option should have these characteristics:
Endurance (a reasonable flight time per battery)
Lightweight
Compact
Portable and easy to pack
HD camera
Today you will see that you do not need to use the most expensive drones to take good photos. In our review, you will find the top options in different price segments.
3 tips for choosing the good travel drone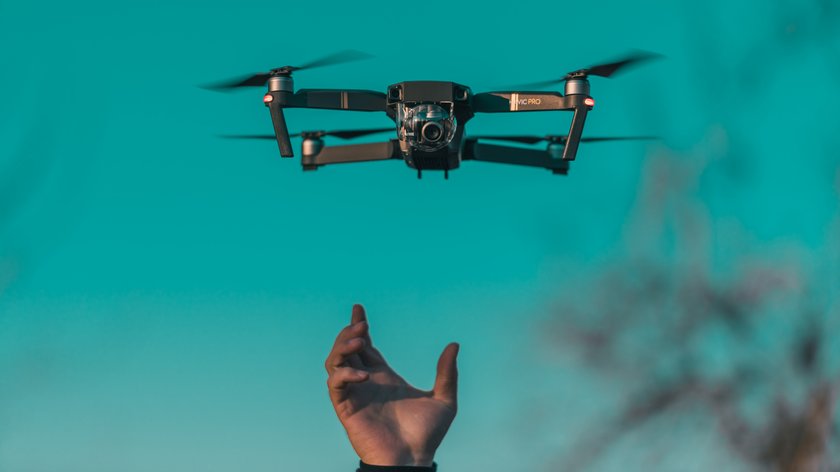 Pick the right weight and size
A lighter and smaller drone is better for traveling. You might carry it on your back for the whole day, so the optimal weight is no more than 3 to 5 pounds. Another important thing is the size. A good drone for travellng can fit in your backpack and can be partly disassembled.
HD+ camera
The first reason to buy such device for traveling is to take high-quality aerial photos and videos. We recommend choosing a drone with at least a 720p camera and built-in stabilization.
Using a drone when traveling
Before taking a devicewith you, check the laws about using it. Some states and some places, like national parks, don't allow you to use drones.
What to consider when buying a travel drone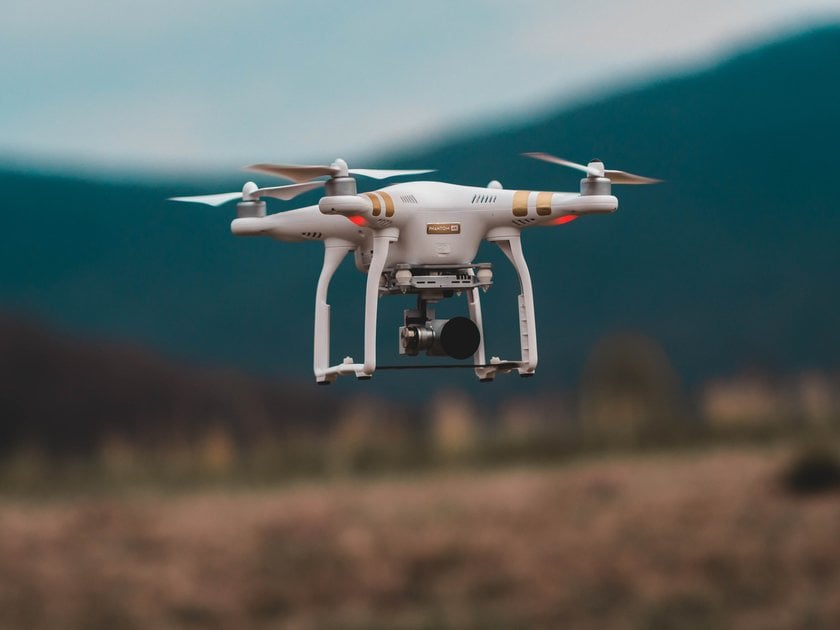 There are several important factors to consider when buying the best travel drones:
Size and weight. You need something compact and lightweight so that it can be easily transported.
Flight time. Before you buy a drone, make sure it has a long enough flight time and battery life to capture all the footage you need without having to constantly recharge it. It is also a good idea to buy some spare drone batteries.
Camera quality. It is important to choose a consumer drone that can capture high-quality photos and videos, preferably with a gimbal for smooth and stable photography.
Range and connectivity. Try to find travel-friendly drones that can fly far enough to take the pictures you want and that can easily connect to your smartphone or another device for easy control and sharing.
Price. This point is also very important when buying any type of equipment, and travel drones are no exception. The cost of a professional drone will be high, but it is definitely worth it. Check out reviews to find the best option for your budget that has the features and quality you need.
With these points in mind, you can easily choose a perfect drone for travel photography.
Tips for better drone footage while traveling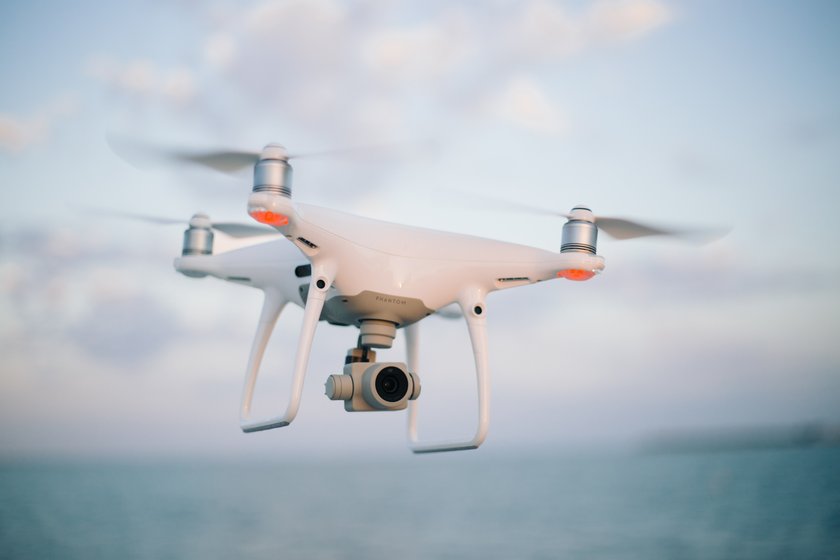 Drones for aerial photography can help you create stunning photos. Here are some tips on how to do it:
Know local regulations. Before you fly your drone, make sure you know all local regulations. Study the rules in advance to avoid any legal problems.
Plan your photos. Look for interesting landscapes, architecture, or cityscapes which will be great material for photography and videography. Use Google Maps or other mapping apps to find potential locations where you can bring a drone.
Check the weather. Unfavorable conditions can make it difficult to control the device and result in shaky footage.
Experiment with camera settings. Spend time trying different camera settings to find what works best for your particular location. Adjust ISO, shutter speed, and white balance to get the best results. You can also lighten up photos during post-processing.
Use a gimbal. It can help prevent shaking. If your drone for travel doesn't have a built-in gimbal, get an external one.
Capture with a 4K camera. Taking pictures in 4K will help you capture more details and give your footage a more professional look.
Edit your images. Take the time to create a compelling final result. Use an AI image editor like Luminar Neo to get the best pictures.
Also, remember to operate your portable drone responsibly and respect the privacy of others.
Best travel drones for photos and videos
Here are eight ideal options in 2023.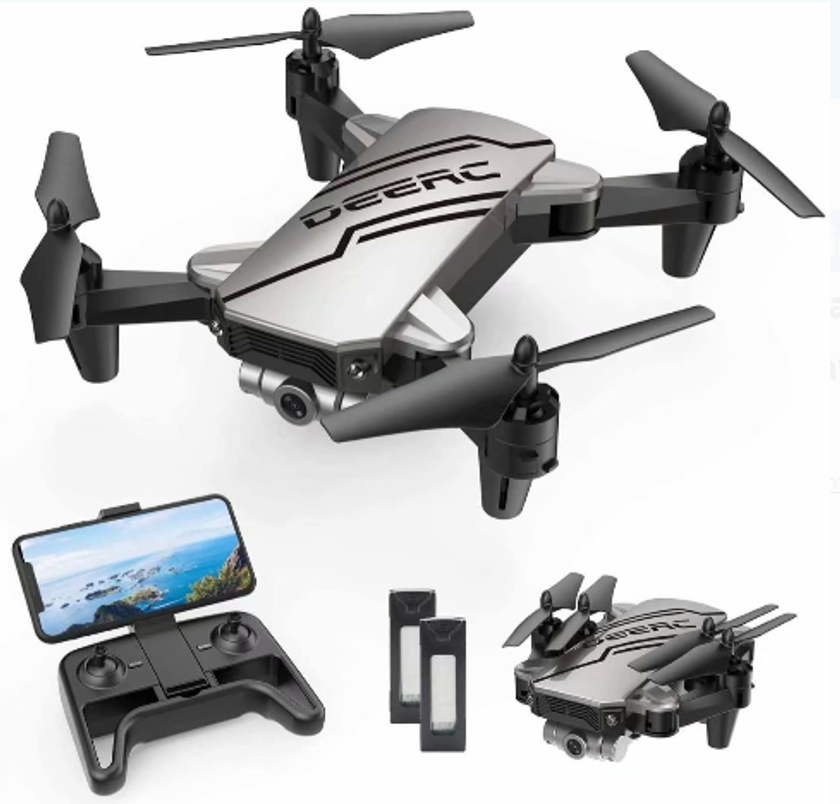 The DEERC D20 Foldable Mini Drone is a light, smart, and easy to control drone. It weighs under 3 pounds and fits in your backpack. This drone has various flying modes for beginners and experts alike, so it's a great model to start with. The DEERC D20 Foldable Mini Drone is equipped with a 720p HD camera for your shots. It gets about 15 minutes of flight time per battery and comes with two batteries in the box, so you have about a half hour in the air.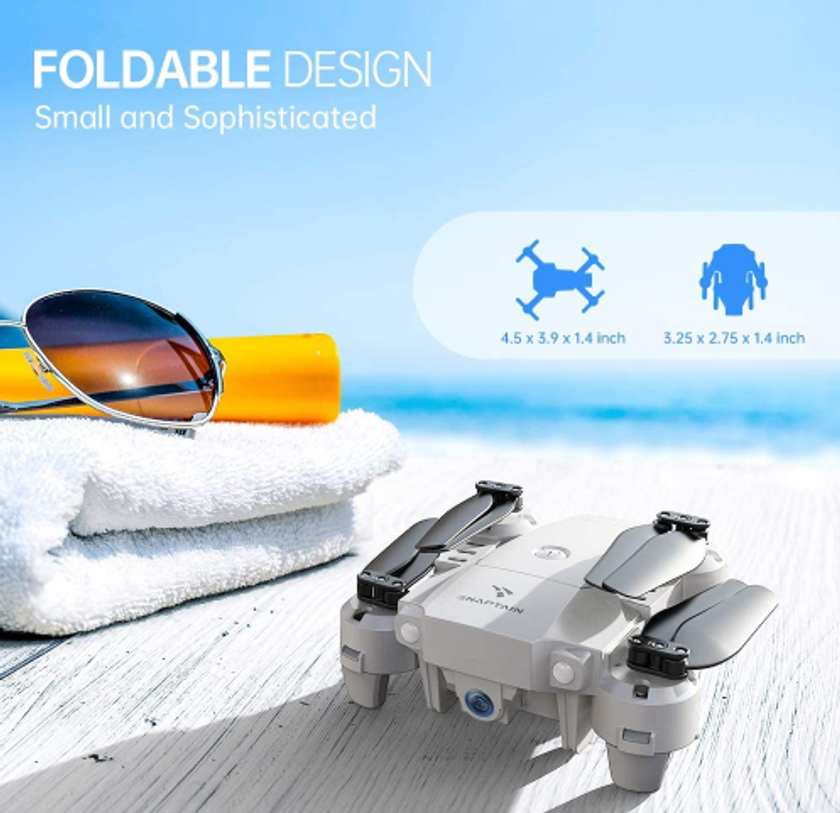 The SNAPTAIN A10 is lighter than the previous model at only 1.65 pounds. This drone is easy for children, beginners, and pro pilots to fly thanks to its Headless Mode, one-button takeoff and landing, and three flying modes. This guy can fly up to 100 meters from the operator, which is important if you want to shoot landscapes from above. The SNAPTAIN A10 Mini Foldable Drone comes with a 120-degree wide-angle 720p HD camera for photos and videos.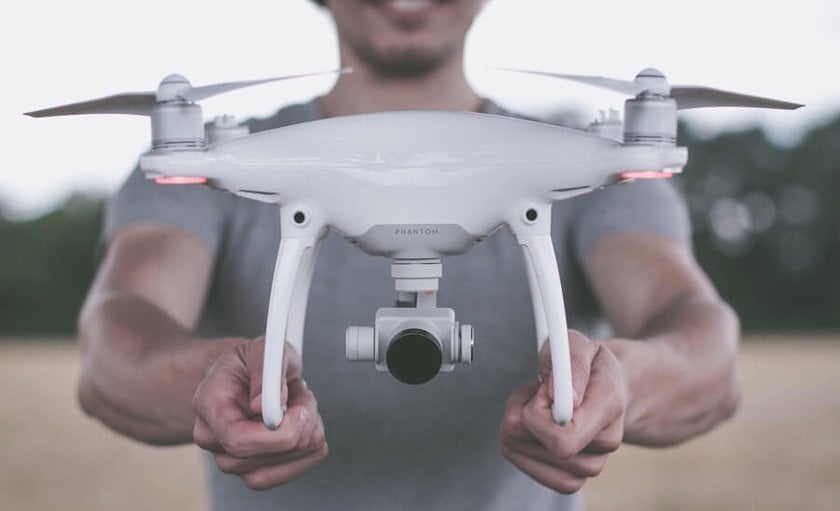 If a 720p camera isn't enough for you, try the DJI Phantom 4. It has a 4K camera and stabilization technology, which gives astonishingly clear shots and videos. One battery gives you 30 minutes of flight time. In Sport Mode, the Phantom 4 can reach speeds up to 45 mph. The DJI Phantom 4 drone for travel costs a bit more than average, but it's absolutely worth it. Every flight is safe thanks to sensors on the Phantom's 4 body that help to avoid trees, rocks, and other obstacles.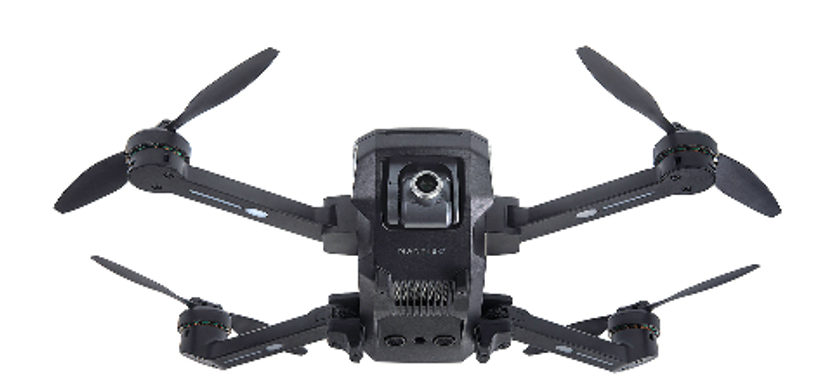 If you are looking for the best option for travel and adventure, here is one of them. Ease of flying, a stunning 4K camera, a good price, and only 3 pounds – the Yuneec Mantis Q offers all of this. The Yuneec Breeze is a light, compact modelthat can take exciting photos and videos of your travels. Five piloting modes make flying comfortable for beginners and expert pilots. The Yuneec Mantis Q can just follow you while you take shots or can be controlled in full manual mode. It offers a good combination of features and price.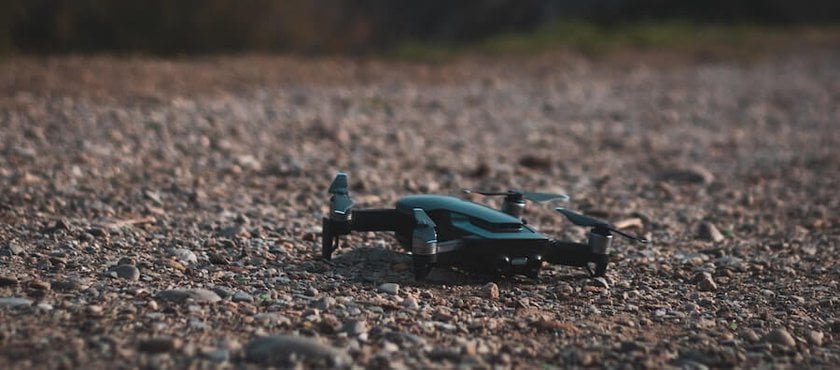 Here is one of the best drones for travel. With the DJI Mavic Air, you don't need to worry about time in the air. The Mavic Air has a 21-minute flight time and comes with three batteries, giving you over an hour to take shots. The 4K camera guarantees pictures with cinematic quality. The propellers of this modelcan be folded, which makes it smaller and more comfortable to transport without risk of damage.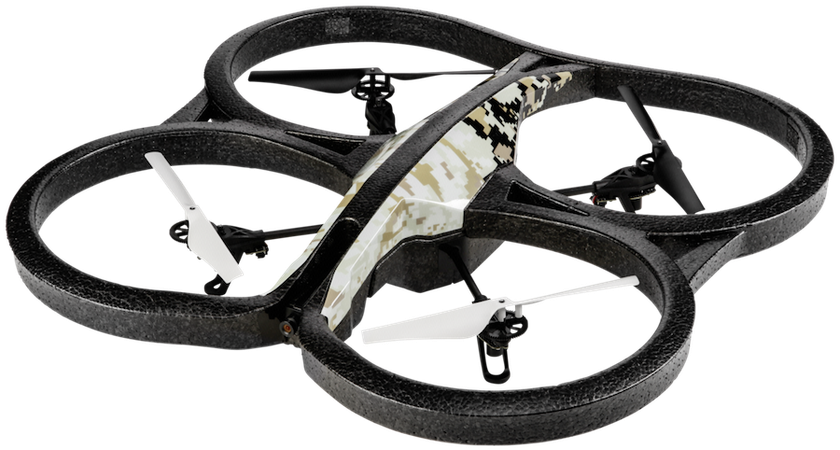 If you're looking for a low-priced and the best drone for beginners, the Parrot AR 2.0 is a good choice. It's 5 pounds, has a good 720p camera, and features propeller protection. The Parrot AR 2.0 can be controlled with an iOS or Android smartphone or tablet. This is a great option for the first drone if you are just starting your creative journey.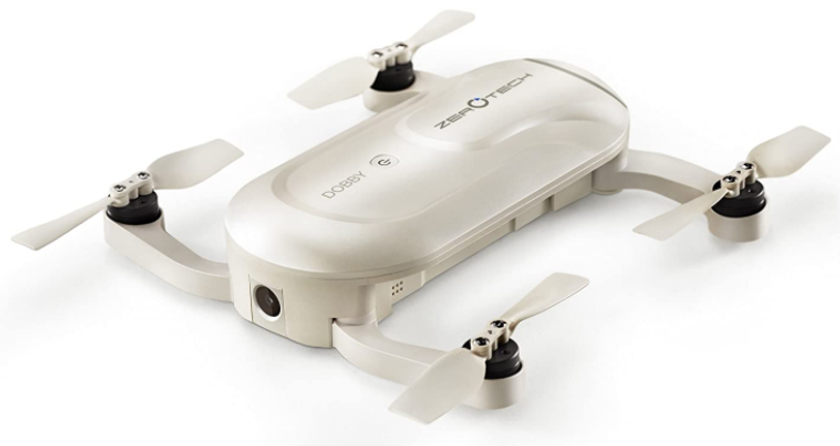 You don't need a backpack to transport this guy, as it can fit in your pocket. DOBBY Mini Selfie Pocket positions itself as a flying camera. It's smaller than a smartphone and has a 5-megapixel camera. This is a good way to solve the problem of limited space when traveling. Photos captured by the DOBBY Mini Selfie Pocket won't be so brilliant, but you can earn some space in your backpack and make it lighter by about 3 to 5 pounds. In addition, you can use AI image sharpening to make the photos better. This is a good variant of a foldable drone for short trips and amateur pictures.
8. DJI Mavic 3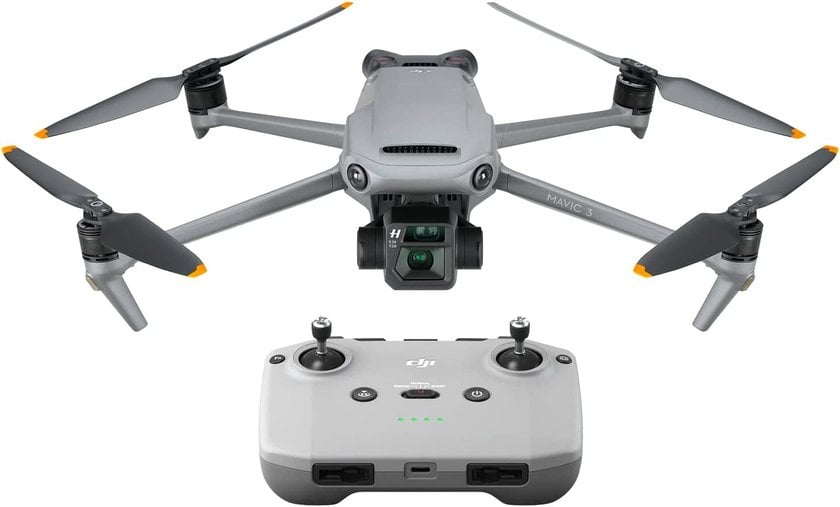 The DJI Mavic 3 represents a significant advancement in compact drones, offering top-notch video quality and safety features. It boasts a superb Four Thirds camera with an adjustable aperture, longer battery life, and improved collision avoidance, all while being a compact and light drone. Firmware updates have further enhanced its capabilities, making it a fully-featured device. However, its high price may make it less appealing to non-professionals.
Conclusion
The availability of the best drones for traveling has revolutionized photography and videography. The models mentioned in this article represent some of the best options available. These devices offer advanced features, long battery life, and excellent camera capabilities. Ultimately, the choice of which drone on the market to purchase will depend on individual needs and preferences, but any of them will be a great addition to your gear. It is also important to pay proper attention to image processing. Use the best photo editor to create memories that will last a lifetime.
FAQ
What are the best travel drones currently available in the market?
The choice of the best drones for traveling is wide and the best option depends entirely on your preferences. In our article, we mentioned the top options in different price segments, such as DJI Mavic 3, DEERC D20 Foldable Mini Drone, and DJI Phantom 4.
Which drone is best for travel vloggers?
If you are looking for a capable drone for traveling, look for compact and lightweight models with a good camera and long battery life. One good option is the Yuneec Mantis Q 4K drone.
What makes a great travel drone?
The best drone for travel should be portable, lightweight, and easy to transport. It should have a decent battery life that allows you to fly for an extended period, and it should come equipped with a high-quality camera that can capture stunning photos and videos.
What are the pros and cons of traveling with a drone?
It can offer many benefits for capturing stunning aerial footage. However, there are also some downsides. The biggest concern is local regulations. Additionally, drones for travel can be expensive, and there is a risk of damage or loss during transport.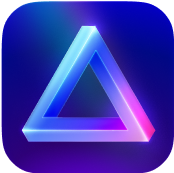 Advanced yet easy-to-use photo editor
view plans