Beautiful, juicy travel photography in 2023 inspires everyone to adventure. But just the desire to make great pics is not enough, because you need the right equipment. Here you will learn about the best lens for travel photography.
Who doesn't dream of beautiful pictures from a vacation resort or even just a favorite city? And perhaps the best travel in your life will awaken in you travel photographer. The photo industry is not a cheap business, but you can buy a full-frame camera, the best lenses for travel, accessories, and go on the road. And if you have the desire to go on a photo trip and return not only with fond memories but also with bright pictures, let's go.

Understanding the Needs of Travel Photography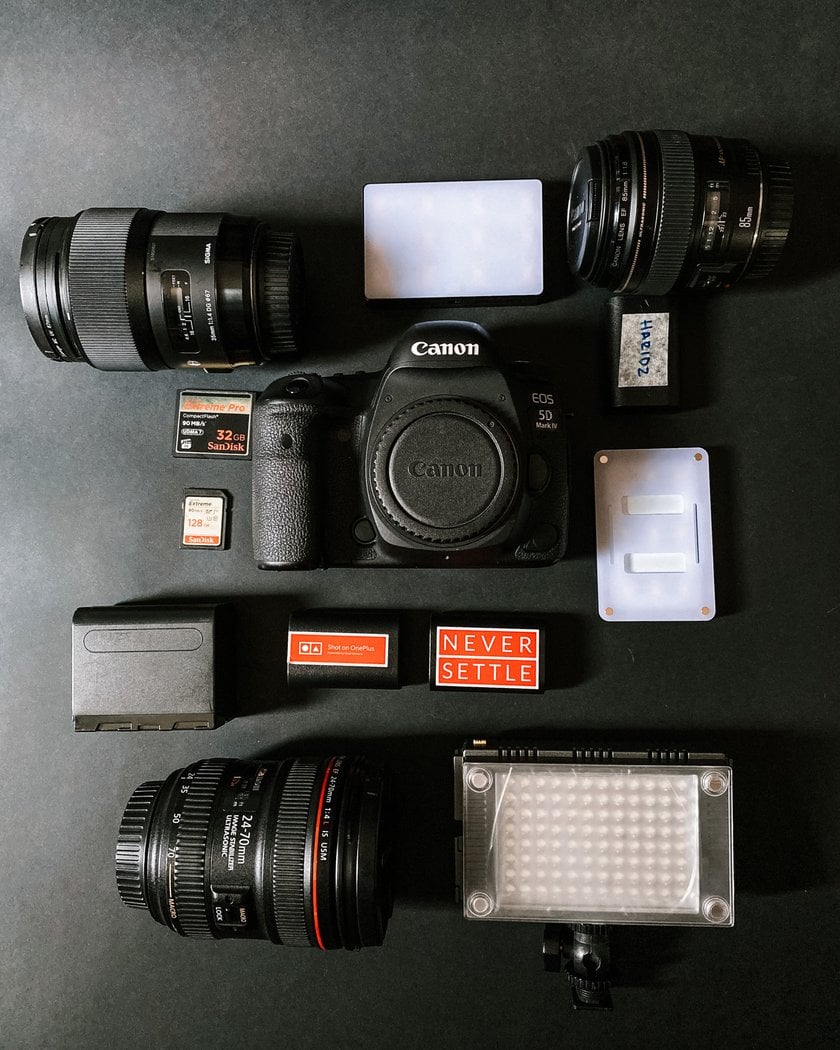 Speaking of trip essentials, there are some things you cannot go without. And this is not only your favorite best travel lens but also a camera, tripod, etc. Of course, no one forbids you to go with just a smartphone. But in this case, you will have to work carefully with the photo in the software to edit photos. And even more so, no one can force you to look for the best travel lenses in five minutes. What kind of equipment you will take with you will depend on the quality of the photos that you will get. This does not mean that you have to take three packages with you. However, below you will read about the minimum set of each travel photographer.
Quality travel photography requires:
A tripod. One of the photographer's most important tools for getting a clear picture is a sturdy and compact tripod. It allows you to set shutter speeds and use bracketing. This is extremely important for fast, high-quality post-processing in

picture sharpeners

.

Travel lenses. It is desirable not to take the whole bag, but to take 1-3 lenses that have sufficient zoom range. In most cases, wide-angle and super-zoom lenses will be chosen. The choice of lenses for travel photography is great so you're sure to find something for yourself.

Filters. You can get good-quality photos without them. But there are some artistic effects that can only be achieved by using one. For example, take one of the best lenses for travel photography, namely the Fujifilm XF16-55mm F/2.8, and buy filters for it. All you have to do is to look around on the web and pick and choose what will work best for your photos.

Cleaning tools for your camera. In case you don't plan to travel around your home, you need to be prepared for dust and dirt. And that means: without a microfiber and a blower, your trip will not end as beautifully as you want. A lot of the camera lenses for travel photography are coated with a special substance that repels dirt, but even they need to be cleaned. But if you happen to take that perfect photo and you don't notice a spot on the lens, Luminar Neo will help you in

masking a photo

and removing the dust spots.

Memory cards and card readers. Spare card readers and cards are a must. No one knows if you are going to take 30 pictures or 1,000, so you need to be prepared for both. Having enough memory cards will keep you from losing beautiful pictures. It can happen that you prepare a Nikon travel lens, for example, the Nikon Nikkor 24-120mm f/4.0, your favorite camera and do not prepare enough memory. You might miss out on a lot of beautiful images.

Various cables. They do not take up much space. So it is a good idea to have a backup in case of loss or damage. In addition, you can always use a long cable. Think carefully about this when packing.

Your camera. Of course, it's important what kind of camera you choose. Think about how much the camera weighs and how sturdily it is built.

Versatility. At the moment there is a huge number of options, varying in price and quality, although leading mirrorless cameras.

Batteries and chargers for them. If you are on a trip, even for a short period of time, you must be prepared for the fact that your device may run out of power. But a sufficient supply of batteries, rechargeable batteries, as well as a charger in case you have constant access to electricity will save you from such stress.

Camera bag. A multi-functional bag will help you to keep the device itself and also all the accessories: Canon RF 50mm f/1.2L USM Lens (one of the best lenses for travel), several filters, spare batteries, and cable. You can also put some extra lenses for Sony or Fuji.

Rain protection. If your camera and lenses are not watertight, this is a must-have for your collection. If you don't want to ruin your equipment, you need to protect it from the elements.
A separate point worth mentioning is your best picture editor. Everyone has a favorite. Post-processing is an important point. After all, even the most perfect photos need adjustments.
This is just a basic list of some important things that may come in handy when you are traveling. You may also want to bring along your lighting equipment and extra lenses with you. For example, if you just want to walk through the streets of a new city, a 50mm lens will be fine. But if you want to take pictures of architecture or nature, then you can use the best Fuji travel lenses or any other company.
Depending on the size of your suitcase and your plans for the future trip, you will need to take the following equipment with you. Planning a trip will make it a lot easier for you to pack.
The Importance of Choosing the Right Lens for Your Camera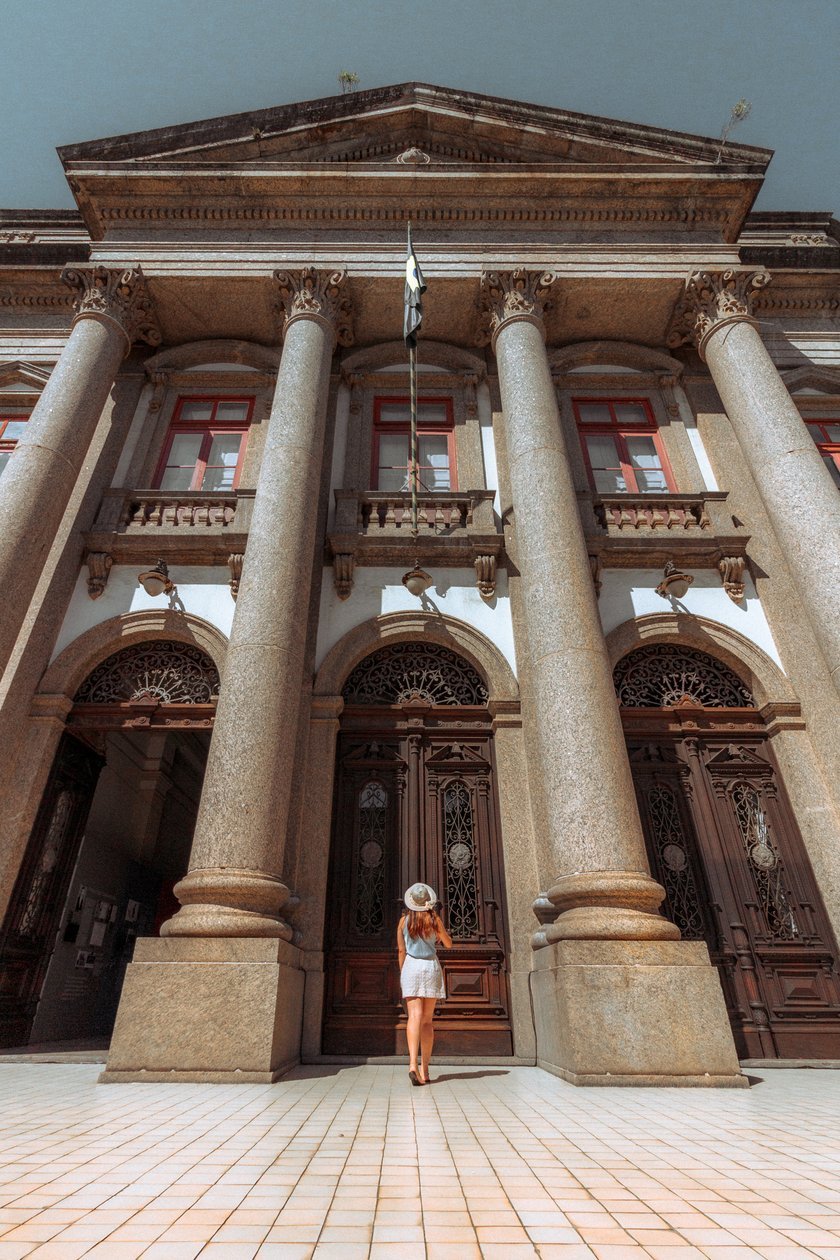 When you're looking for a lens, you realize there are so many kinds of them. But what is the difference between them and what is their function in a camera system? The lens plays a very important role in the frame of a digital camera. You see the image as you expect it to be thanks to it.
The importance of the right lenses:
A quality lens will work well with any camera. It will produce excellent results.

Wide-angle lenses capture more space. This allows you to capture more detail.

A wide-angle lens allows you to create the effect of "immersion" in the frame. That is, the viewer sees himself as part of the image.
For example, at the moment one of the best travel photography lenses is the Tamron 18-400mm f3.5-6.3 Di II VC HLD. This APS-C camera lens has sufficient superzoom sharpness, built-in vibration control, as well as an absolutely flexible focal length. And that's not all. It's also waterproof, which is perfect in the rain. It's all you need. As you see it's easy to get a great option for travel.
It is the lens, not the camera, that affects the color correction, detail, depth of field, background blur, and contrast of the photo. This is why it is important to choose an ultra-wide-angle lens if you want to show the maximum amount of detail in your colorful photo.
Zoom Lenses vs. Prime Lenses: Which is Right for You?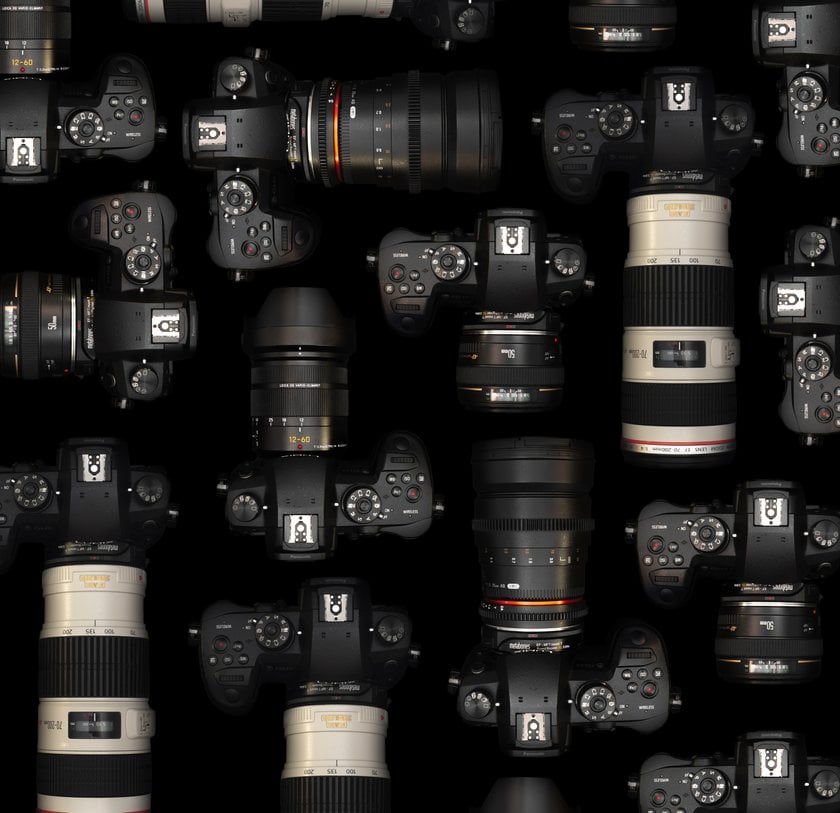 Before you decide what lens is best for you, we learn a little more about the functions of each lens.
Prime lenses are fixed focal length lenses. Features of the best prime lenses for travel photography.
They make low-light photography much easier and of higher quality.

Prime lenses are simpler in construction and therefore sold at a better price.

Excellent sharpness and a high level of detail are a big plus for lens lovers.

These lenses are lighter than zooms.

Unlike a zoom, prime lenses force you to find an angle and move some around.
A zoom lens is a type of lens with a variable focal length. The variety of zoom lenses on the commercial market will help you find the right one for your needs.
Features:
It can be wide-angle, universal, and telephoto zoom lenses.

It's easy to zoom in and out of the subject without having to turn around.

The main minus is barreling. But it is easy to correct this flaw in post-processing.

They are not the most powerful in sharpness and image quality.

Because of the complicated design, these lenses have a higher price.
Both lenses have their pros and cons. They are designed for different budgets and requirements to picture. After reading this, you can choose the best lens for you.
Wide-Angle Lenses: Perfect for Capturing Landscapes and Cityscapes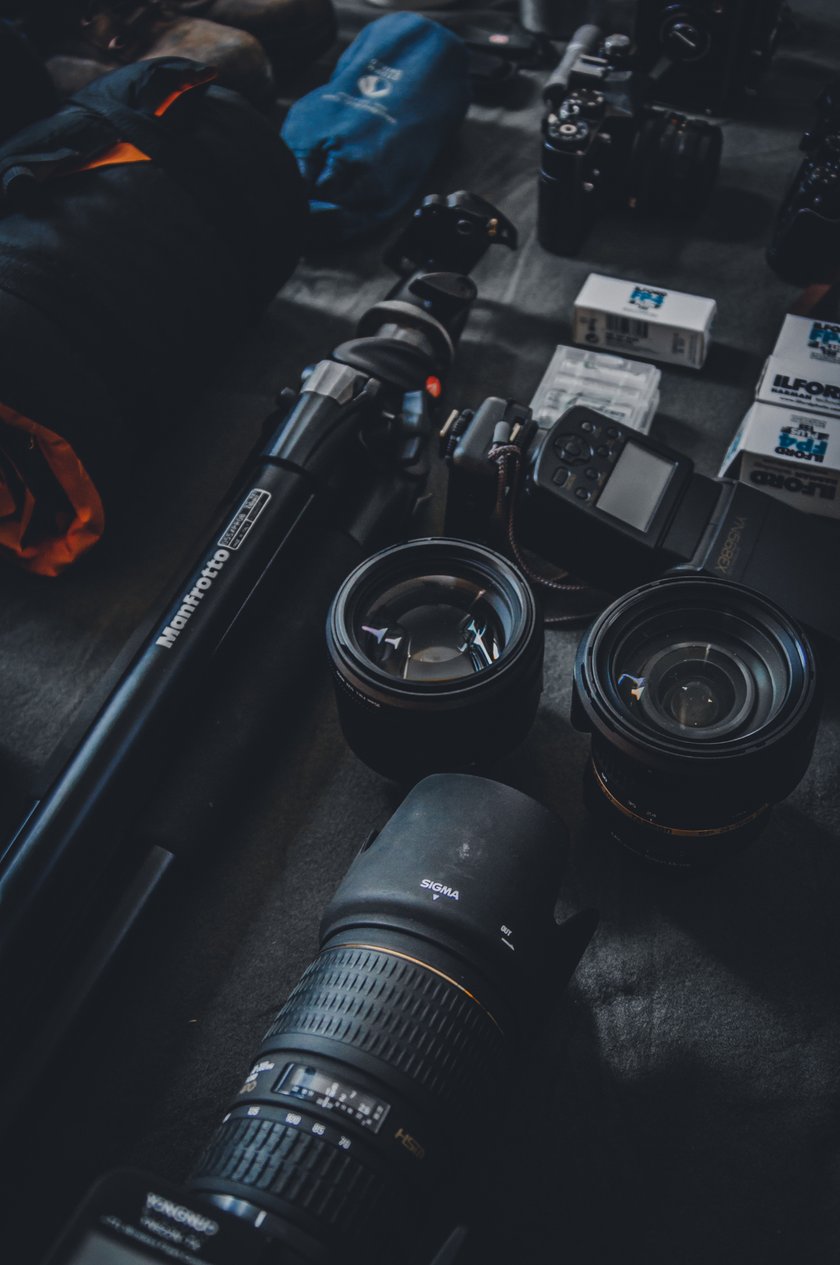 A wide-angle lens is a lens with a short focal length and a wide angle of view.
It has several features:
It allows you to capture a large part of the scene and catch a lot of details that a normal lens would not be able to handle.

You don't have to worry about getting the focus right. Everything will always be focused, even if you're moving.

Presence effect. With a lens like this, the main subject will stand out so much that it will make you feel as if you are almost there to capture it (and each of the best lenses for travel photography can easily deal with it).

It covers as much of the surrounding area as it can, and make it ideal for taking pictures of small subjects.

Excellent definition and sharpness.

The convergence of vertical lines can be used to make a building look taller. Or, for example, to show the convergence of trees overhead. At the same time, the wrong angle can make a building look as if it's going to fall on top of you.
It's worth taking a chance and checking it out if your goals match the characteristics of this lens.
Telephoto Lenses: Ideal for Capturing Distant Subjects and Portraits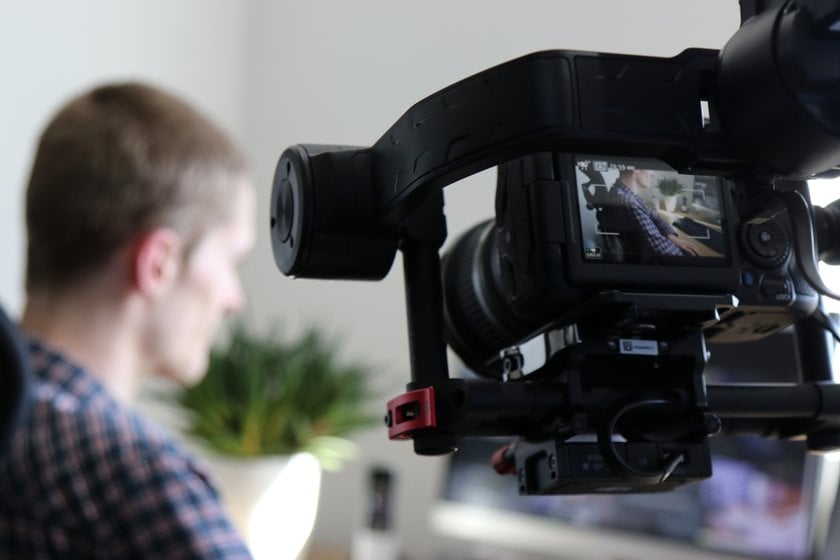 You can perfectly isolate image details with the telephoto lens.
Features:
Ensure the right size match between distant and near objects in the frame with the telephoto lens.

With the use of a tripod, you can do away with the blur of the image.

They can be easily used for panoramic photography with great detail. Especially great photos can be taken from a high vantage point.

Portraits are particularly good. It allows the face of the model to stand out and the background to be blurred.
This lens is ideal for street photography, landscape, and portrait. The right angle of view makes objects appear almost normal in size.
Factors to Consider When Choosing a Travel Lens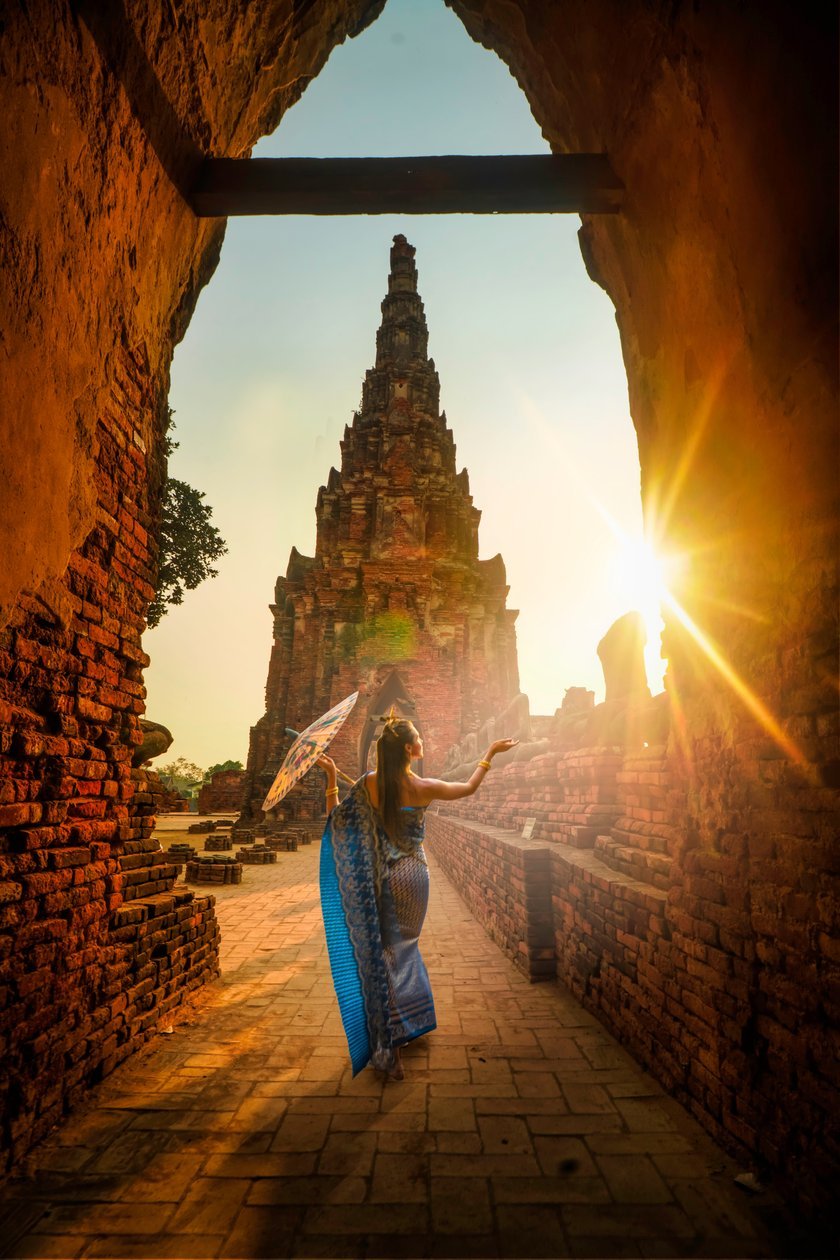 Now you have probably decided which lens you will need for your trip. Now it's time to solidify your opinion by checking that your lens matches the following factors:
Aperture and depth of field.

Image stabilization.

Size and price.
Each of these is discussed in more detail below.
Aperture and Depth of Field: Choosing the Right F-Stop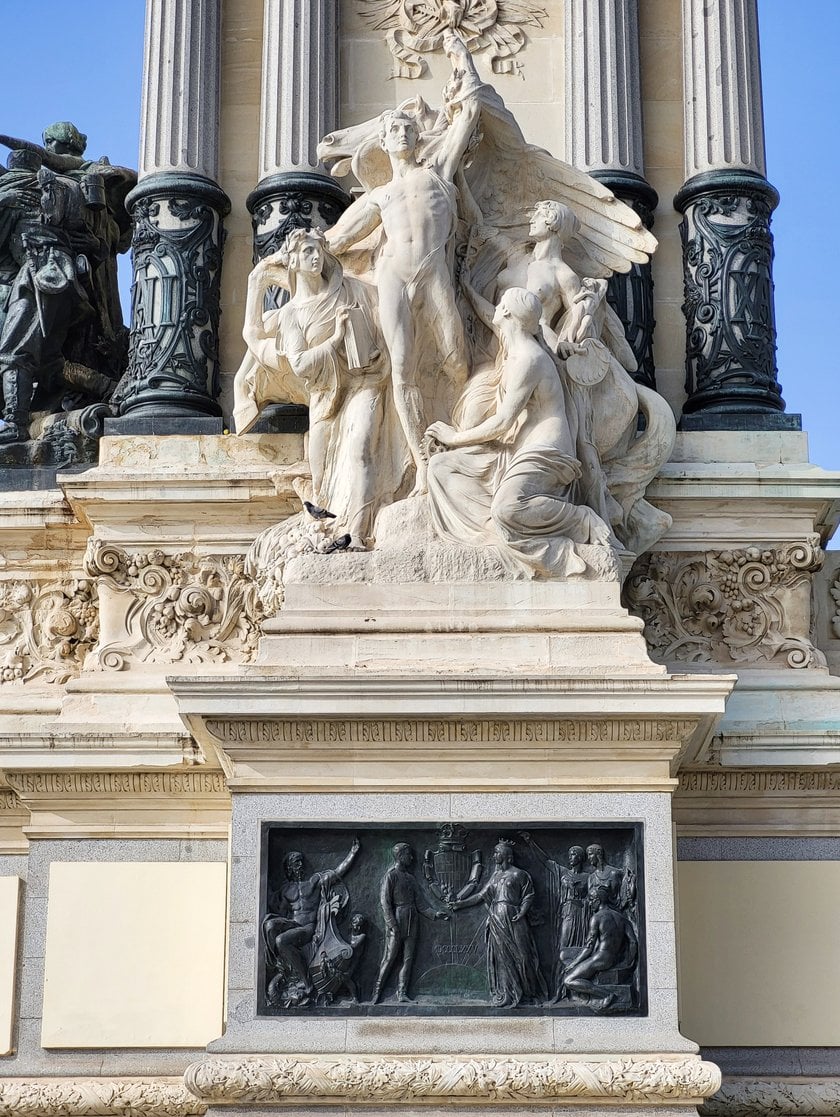 As a general rule, the smaller the aperture, the greater the depth of field, and the sharper the focus. So a minimum aperture of f/16 to f/22 is better for landscape photography. The focus covers the entire frame, which is very important for landscape and urban photography. You should also use a tripod to avoid camera shaking. If you have very little light, it's better to use the maximum aperture, i.e. f/1.4 - f/2.8.
To generalize, there is an aperture for most cases. Already in the process, you will know which aperture you like the effect.
Image Stabilization: Capturing Steady Shots on the Go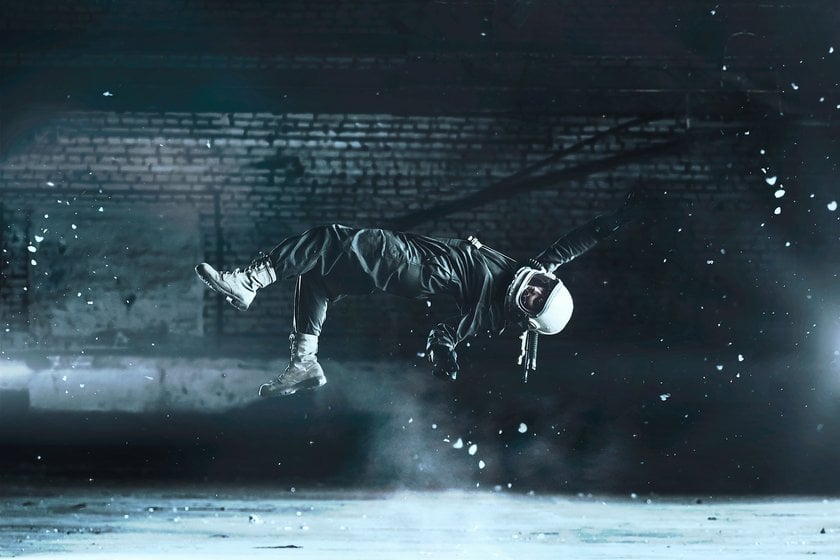 First of all, what is stabilization? It's a technology built into the lens to minimize camera shake.
Different companies have different names for this technology, but the principle is the same. So, in a nutshell, how does it work? The technology works thanks to a floating element inside the lens. Even more thanks to gyroscopes and microcomputers. When your camera moves, these little helpers pick up on it and move the elements in the opposite direction. But thanks to modern technology, you won't even notice.
Thanks to advances in this field, there are now not only lenses with stabilization but also cameras. So you don't have to buy a special lens to use this function. You can just buy the camera you want and forget about stabilization.
It comes in handy when you forget your main stabilizer (tripod) when you take a photo with a telephoto lens, or with a slow shutter speed.
There is one more point. You don't need to use stabilization when you're photographing in motion. There are, of course, lenses that automatically switch over and take beautiful pictures in action. You can look for then them on the Internet by searching for the best travel lens or you can look on the website of your favorite company.
And one more option. If you don't want to buy a tripod or a lens with stabilization, you can fix the shake with any HDR editing software.
Weight and Size: Balancing Portability and Quality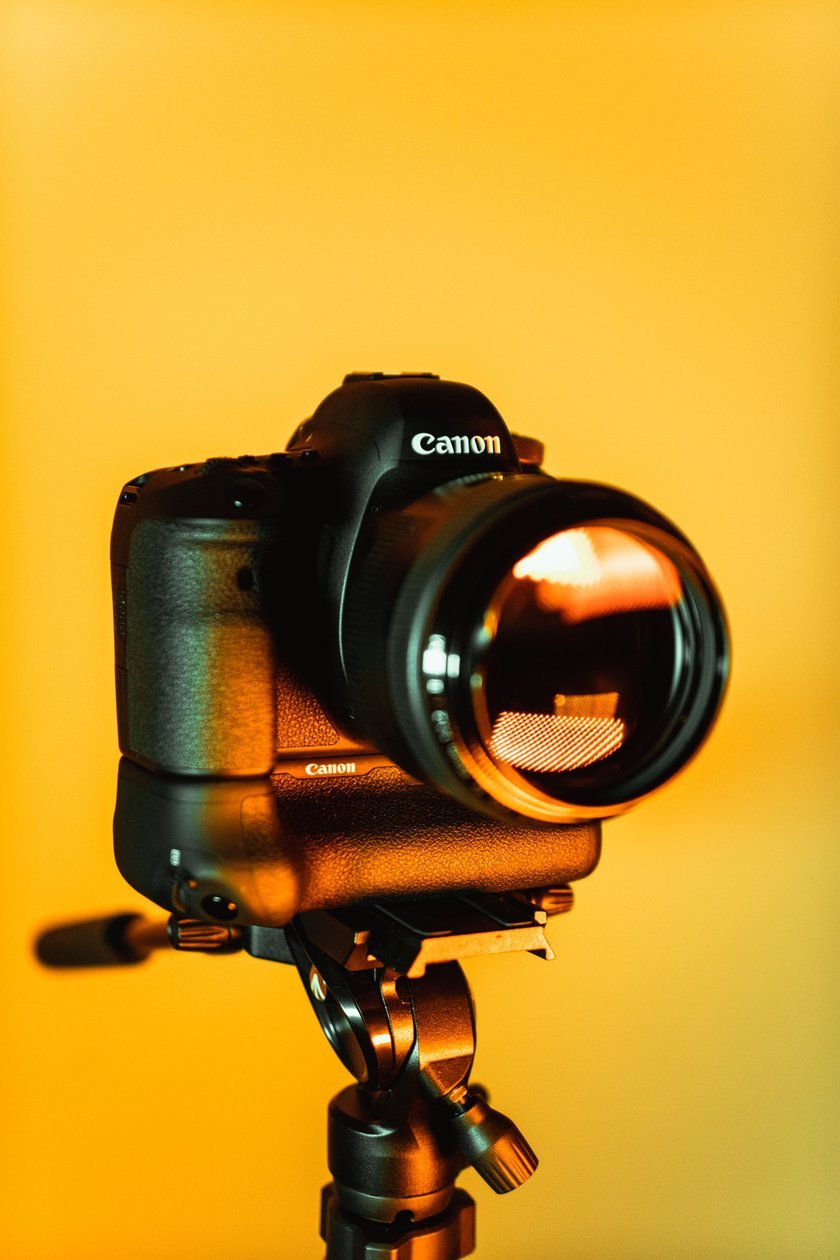 And yet back to the journey. Of course, you want to take your favorite camera on a trip, but will it survive the journey and your nerves? You have to find the perfect camera purely for travel.
The best camera should have these qualities:
Compactness. You don't have to have a mini, but the smaller it is the easier it will be to carry.

A sturdy body. When you travel, you don't always carry it on a pillow, which means it can get bumped. It's imperative that it doesn't break or crash quickly.

Variety of charging. It is desirable to find a camera that not only runs on batteries but also has the ability to recharge from the mains. Electricity is now available almost everywhere and most often it is possible to charge the device.

Moisture resistance. Protection from moisture and dust is a very important point when photographing in nature.
Find a camera that will suit you in all aspects, and you will be able to colorfully capture your trip.
Top Picks for Best Lenses for Travel Photography
At this point, you've probably already decided which type of lens is right for you. But at this time, each company has released so many models that it becomes difficult to choose. Below you will find the most popular travel photography lenses.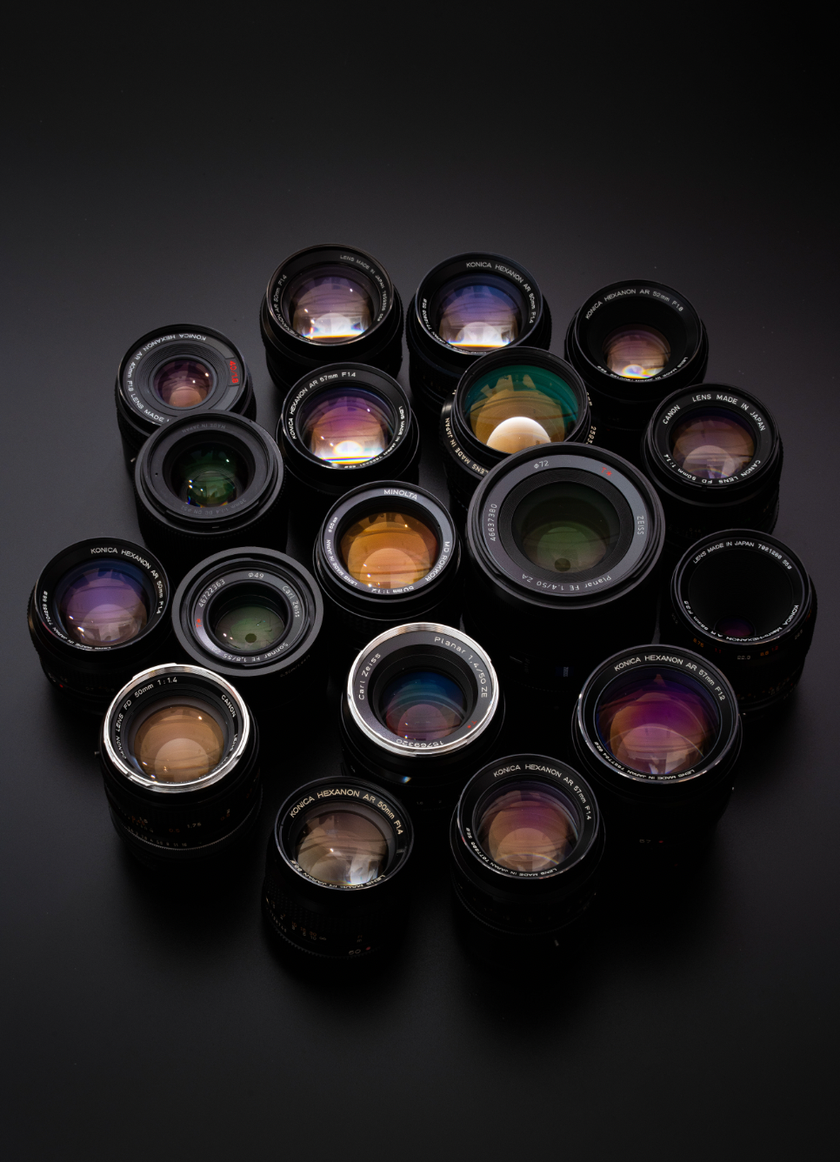 Among the best Nikon Z lenses, the NIKON NIKKOR Z 24-70mm f/2.8 stands out. It stands out for its powerful zoom, which is suitable for both photo and video recording. It is indispensable in any situation, be it for the street or landscape. Sharpness, high resolution, and beautiful bokeh are the main advantages. Another big plus is the protection against moisture and dust, which means that the details last as long as necessary.

The Viltrox AF 33mm f/1.4 Fujifilm X-mount is the best lens among the Fuji series for professionals and novice amateurs alike. It doesn't matter what your photo is going to be street or portrait. It is the perfect all-purpose lens. Water resistance is another of this camera's functions. Flare reduction, contrast enhancement, beautiful bokeh, and that's not all the good things about this lens. Considering all its features it can be easily called a top-end lens.

The Tamron 17-70mm f2.8 is one of the best on our list. It comes with optical image stabilization and it compensates well for the lack of stabilization in the camera itself. It is versatile and suitable for any photo session, zoomed in or out. Thanks to the stabilization you get a clear and bright picture. An important point is that the pictures are great even in low light.

The Nikon 24-70mm f/2.8 is one of the best all-purpose zoom lenses. It allows you to photograph in almost any environment. The depth of field and highlighting of the main subject are top-notch with this lens. Its function also includes the elimination of glare, which means better color reproduction. One of its disadvantages is its weight of 800 grams, which makes it difficult to carry in a bag. Also, its zoom range is smaller compared to the Nikon 24-200mm f/4-6.3. But its advantages outweigh its disadvantages.

Sony 24-105 mm G OSS is one of the top favorites on the list. Beneath the lightweight body hides high-quality optical productivity and excellent scaling. Stabilization, brightness, smooth bokeh, and natural flare complement the sharpness and clarity of the lines. It's also protected against dust and moisture, which is great for travel.

The Fujifilm XF 10-24mm F4 R OIS is perfect for you to photograph architecture and landscapes. Despite its wide-angle zoom, the camera is quite versatile. Low light and shaky hands are no problem, thanks to stabilization technology. The lens is also great for taking portraits.

Another great option from Fuji is the Fujifilm XF 23mm f/1.4 R. It is a versatile wide-angle fixed lens. It is ideal for street photography, portraits, and travel photography. Its main features are a powerful light lens that helps take pictures even in bad weather, an anti-reflective coating for bright contrast photos, and compactness. Your trip will leave behind colorful memories and good humor.

The Tamron 11-20mm F2.8 lens is invented for Sony mirrorless cameras. It's compact and light. It's easy to photograph from a short distance while being like a wide-angle lens, it captures a lot of territories. Thanks to the structure, you can not worry about the integrity of the travel. The lens is coated with a water-repellent and dirt-repellent agent, so it won't take you long to clean it.

Canon RF 100-500mm F4. 5-7.1L IS USM is designed to capture distant subjects, which is especially relevant for wildlife. Makers guarantee impeccable contrast and clearness of lines. The sealed body will not let dirt and water in, thereby allowing you to use the lens even in the jungle. The zoom range allows you to greatly magnify objects at a distance. But it's not just wildlife that's at your fingertips with this camera. Any fast photography, for example at sporting events, will help capture with maximum clarity.

If you're looking for an all-purpose lens, here's your possible favorite. The Tamron 28-75mm F2.8 G2 lens will delight its owner with its improved optical characteristics, powerful aperture, and lightweight body. You can not worry about the light, because even in low light the images will be sharp and colorful. The zoom range is from f/2-8 to f/22, and that will give you a variety of results depending on the settings.

The Canon EF 24-105mm f4 is a high-quality lens for macro. If you're looking for an extra lens, this would be a great option. You will be able to capture small figures or dewdrops with perfect focus. Images come out sharp and vivid. You will also be helped by the stabilizer it holds. Low light conditions are no problem, so do not worry about the quality of your photos. The lens can automatically switch stabilization modes to intentionally capture motion blur.

The Sony FE 35mm F1.4 GM is a wide-angle lens that gives you maximum bokeh, bright colors, and sharp lines. Lightness and compactness are the trump cards of this lens. You get crisper and more natural images, even in low light. The body is protected against moisture and dust, and the fluoride-coated lens is quick to clean.
Conclusion: Choosing the Right Lens for Your Travel Photography Needs.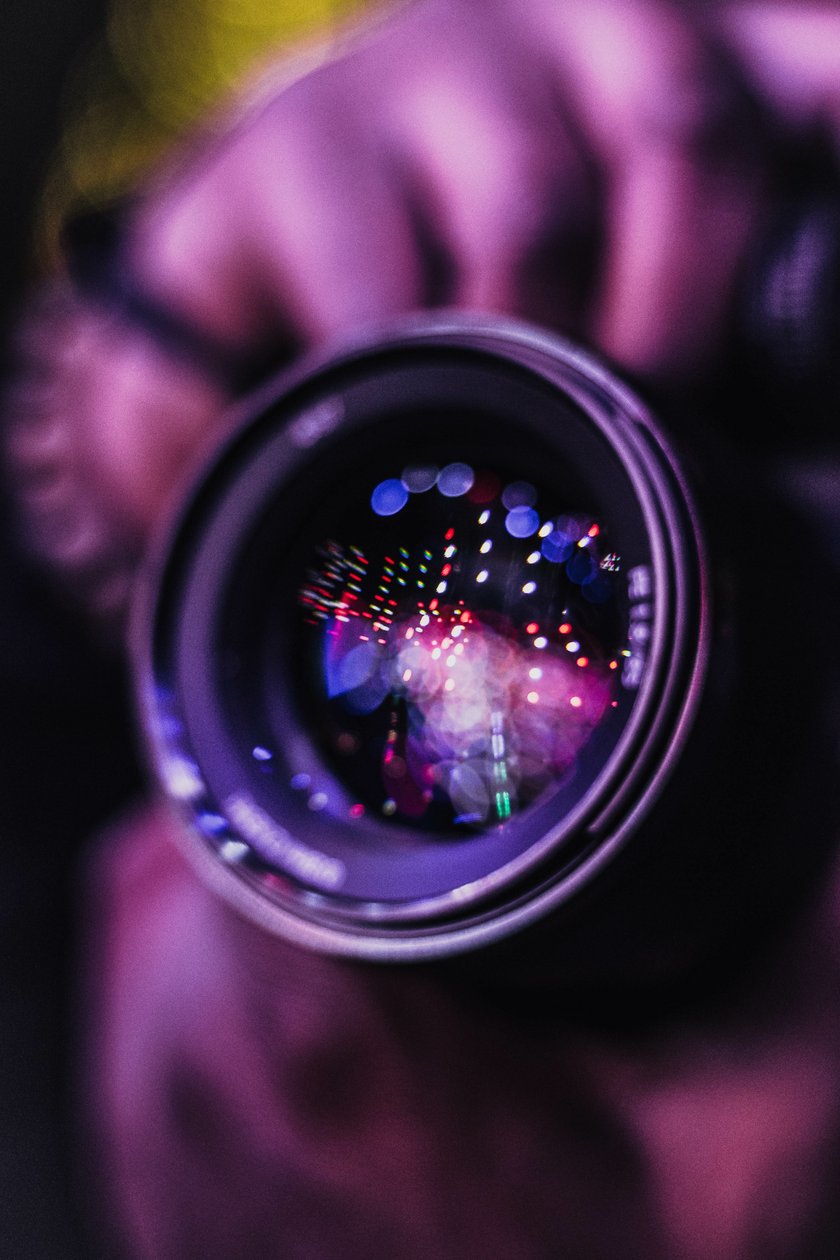 You have already understood what qualities your travel helper should have. Or maybe you have already found the best camera lens for travel. Modern technology is constantly introducing new types of cameras, perfect lenses, and filters so that you can capture the best moments of your life. Above we've given you a list of which ones you can start your long road to photo travel with and most likely by now you have found the one lens for travel photography that will be your main helper. And if it happens that someone or something spoils the beauty of your photo, you can safely remove it with the image eraser.
FAQ
What Lenses Should a Travel Photographer Have?
A set of lenses for a trip depends on the destination the photographer has planned. There are options ideal for street photo sessions, and there are lenses exclusively for wildlife photo sets.
What Focal Length Is Best for Travel Photography?
If we're talking about the best option for any trip, then a 35mm lens is exactly what you need.
What Is the Best Travel Lens?
The best lens is the lens that satisfies all your needs. Since there are so many of them, you have a lot of space to cover.
Is 24mm Wide Enough for Travel?
If you decide to travel and photograph the beauty of nature, the 24mm lens is the perfect solution.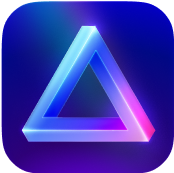 Advanced yet easy-to-use photo editor
view plans