With the right long-range drone, you will be able to fly significantly further and reach a better altitude. The following are 10 of the most popular long-range drones. Let's help you to explore...
You have just started to master the art of flying your drone and now you are ready to take it to explore new heights only for your enthusiasm to be curbed by its flight range. If this sounds familiar, it might be high time that you invest in a long-range drone.
With the right long-range drone, you will be able to fly significantly further and reach a better altitude. The following are 10 of the most popular long-range drones. Let's help you to explore...
1. 3DR Solo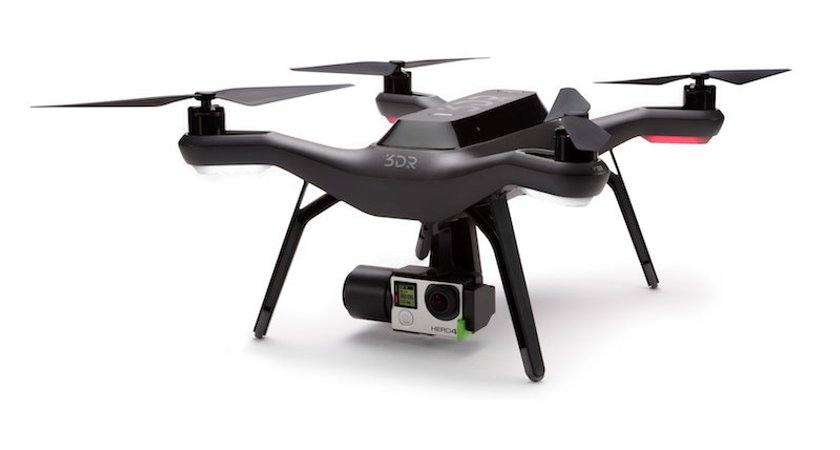 The 3DR Solo is ideal for beginners (especially since it can withstand rough landings), yet more experienced flyers will also enjoy the built-in control system that it offers. Although it only offers a flight range of about 1,5 kilometres (which is significantly less than some of the other drones mentioned later on), it is still more than sufficient if you are keen to get to know the lesser-known landscape a bit better.
It does offer a wide range of features, but sadly a camera and gimbal are not included (attachments for GoPro models are included, though). One of its most attractive features has to be its controller that only has the essential buttons and dials that include a return-to-home button, pause button and easy-to-use knob if you want to adjust the angle of the camera. Its small screen also makes it much more practical. Plus, its controller can accommodate your mobile device and live streaming HD video is supported to tablets and smartphones.
All things considered, it is an affordable and durable drone that is easy to understand and fly.
2. YUNEEC Typhoon H Hexacopter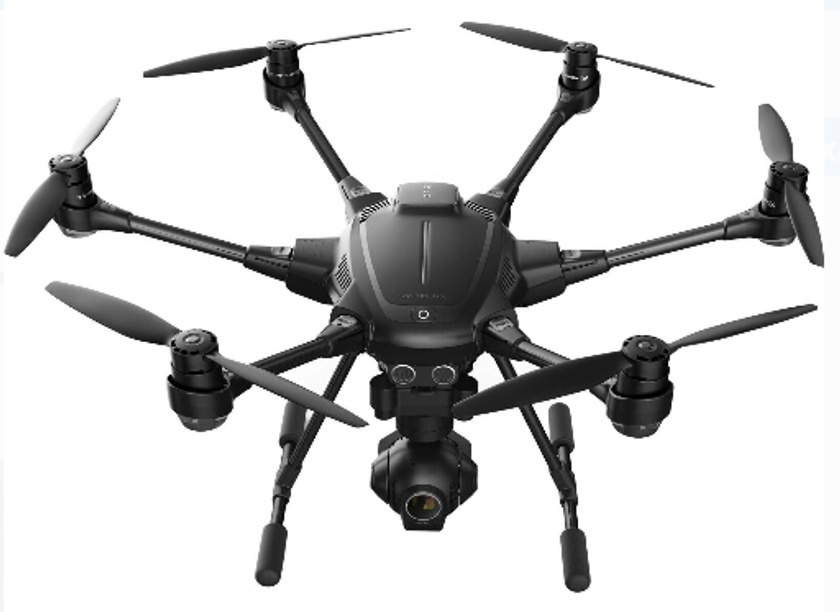 Although the YUNEEC Typhoon H Hexacopter only offers a flight range of 600 meters and a top speed of about 30 kilometers per hour, it is better than many other drones in the same price bracket. Though, if flight time is important to you, you will be glad to know that it boasts a flight time of 25 minutes.
Thanks to its Android touchscreen controller, it is easy to get started and, what is more, you do not need a separate tablet or smartphone. That being said, the remote control does have many different dials and buttons that will most likely confuse beginner flyers.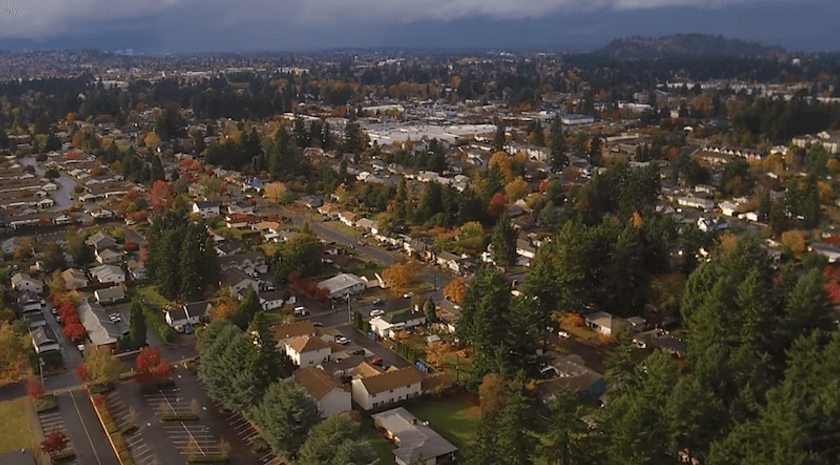 It might not move as quickly and easily, but its overall design is not that bad (although it is not as strong as it uses a lot of plastic material). To make up for these two drawbacks, it comes with an aluminium carry case, a CGO SteadyGrip Gimbal, 32-GB MicroSD card, additional battery and extra propellers. It is especially suitable for realtors or flyers who long for a bit more creativity as its manual camera settings enable you to be more in control.
The flight range of this Yuneec model might not be as impressive, but its flight range of 1,6 kilometres is still pretty decent (and quite better compared to the Yuneec Q500+ Typhoon model). The features, though, that you will most likely like best is its flight stability, serial photography, and panoramic photography.
Its video feature is also great. With the very stable 4K ultra high definition video and 12 MP still images, this drone has what it takes to capture sophisticated aerial footage.
It also comes with a gimbal camera that boasts a wide-angle lense. Though, if you are keen to enjoy a virtual reality experience, it is only available as an optional add-on. That being said, with the Skyview FPV headset, you will be able to enjoy an improved flying experience.
Overall, enthusiastic hobbyists will find that it is well worth the money spent. You can look forward to a nice-quality, compact long-range drone that is suitable for personal as well as more professional use.
One drawback is its obstacle avoidance is not as advanced. Also, word of advice, if you are a beginner, you might find the ST16 all-in-one controller a bit too intricate .
The DJI Range
If you have been researching drones, you will be familiar with the DJI range. Their drones have performed well consistently and are truly high-quality, with the DJI Mavic 2 Zoom taking it to the next level. You cannot go wrong with any of the following models. So, let the price, functions and size guide you as to which drone will serve your needs best.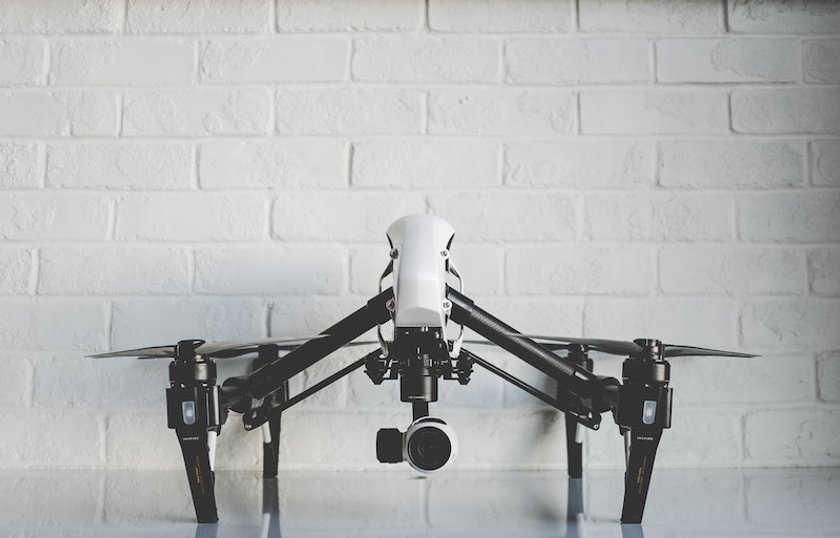 The DJI Inspire 1 Pro might come with an expensive price tag, but it has a couple of things going for it. For starters, it comes with a simple controller that boasts just the right amount of sophistication. There are no trivial extra features that will get in the way of your goal - to fly the drone and control the camera. With a single push, the controller enables you to access its return-to-home function. There are also a couple of buttons to record footage and dials to play around with gimbal and other settings. You will also find the dual operator controls to be pretty useful.

Another feature worth highlighting is its cameras that have been designed for aerial imaging in mind. With the DJI Inspire 1 Pro, you will be able to capture very clear 4K video. On top of that, it also gives you a selection of lenses that will for sure help you to snap stunning still images.
Its top speed of about 80 kilometres per hour and flight time of about 20 minutes will also without any doubt impress you. That being said, if flight range is one of your top priorities, bear in mind that the flight range of the DJI Inspire 1 Pro is only two kilometres and that is when the weather plays along.
Another feature (or rather lack thereof) that you might find disappointing is that it does not boast obstacle avoidance. What is more, its batteries are also rather pricey. Although, its flight time is pretty good, it is always a good idea to invest in an extra battery or two which might not suit your budget if you decide on the DJI Inspire 1 Pro.
Although more experienced prosumers chiefly enjoy this model, flyers who boast some experience will also enjoy this model as it is not that hard to learn. All things considered, it is a high-quality drone ideal for professional filmmaking that offers many many fantastic features for sure.
If you are searching for a long-range drone that is aimed at those who are not necessarily a professional yet, the DJI Phantom 4 Pro is a good pick. As long as your skills are more advanced than beginner level, this drone will not be too challenging for your flying expertise.
One feature that stands out is its remote controller's built-in screen. What makes it so great is that it offers much better brightness compared to other smart devices and as result you will find it even more enjoyable to take your drone for a spin when it is sunny outside. On top of that, the DJI GO app has been built into the screen of the remote controller enabling you to edit and share your recordings immediately. Though, take note that you will need to connect your own smartphone or tablet to the remote controller in order to control its camera.
Another impressive feature that deserves to be highlighted is its five-direction obstacle avoidance. Thanks to this unique feature, it can avoid obstacles that are in front of it as well as below it.

It boasts a very impressive flight range of seven kilometres, a flight time of 30 minutes when the weather plays along and can reach a top speed of about 70 kilometres per hour. It also comes with a high-quality onboard camera that boasts a mechanical shutter to eliminate rolling shutter distortion. In fact, this camera is so impressive that it can compete with a quality ground camera. Combine that with its 4K video processing ability and you are set to record detailed footage.
It might be expensive, but considering that it is such a high-quality long-range drone the price tag is understandable. That being said, if you are not going to take advantage of all its features, it does not make that much sense to invest in the DJI Phantom 4 PRO.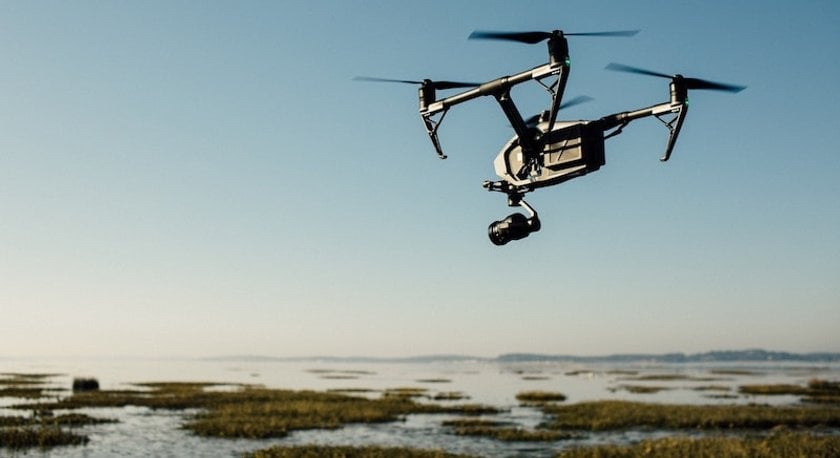 What makes the DJI Inspire 2 such a great drone is that it realises that both aesthetics and functionality matter. This is not a plaything and its top speed of close to 100 kilometres per hour and equally impressive flight time of almost 30 minutes can definitely attest to that. Combine these super specs with its flight range of seven kilometres and you are all set to take to the skies for some serious flying.
Similarly to the DJI Phantom 4 PRO, this model might be expensive, but you pay for what you get. It includes a multifunctional wireless remote controller and dual frequency video downlink which makes it ideal if you are planning to buzz around in urban areas as interference will not be that much of an issue.
If you are simply looking for a drone that offers a bit more flight range that you can play around with, the DJI Inspire 2 is sadly not the model for you as it will just be too expensive. Though, more advanced flyers will be blown away by its potential and quality.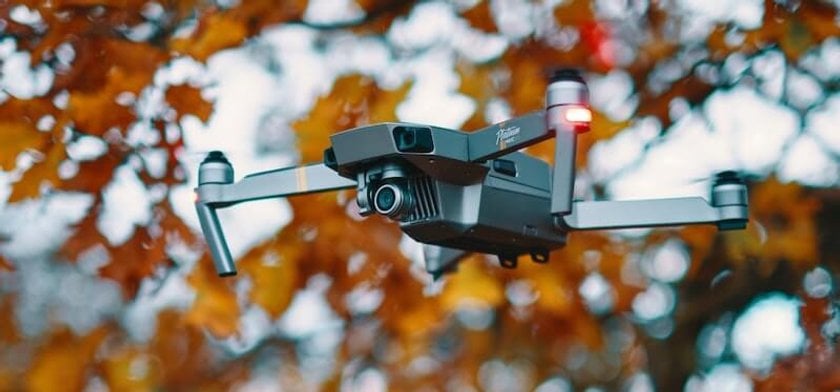 If you are not entirely ready for the engineering offered by the DJI Inspire 2 yet want similar specs, the DJI Mavic Air 2 is a good choice as it is not as toylike as other models. It can reach a flight range of up to seven kilometres when the weather is just right and can reach a top speed of about 60 kilometres per hour. Although, its flight time is slightly shorter (you can expect about 27 minutes), it only takes an hour for its battery to recharge.
One of its best features is the fact that it is really portable. In addition to being foldable, its remote controller is also much smaller compared to similar models (just like the DJI Inspire 2 it also comes with a multifunctional wireless remote controller). Rest assured, most drone enthusiasts still find the remote controller simple to use even though it is smaller. The remote controller does not boast a dual frequency video downlink and it only operates at 2.4GHz. However it still boasts a couple of nice camera control functions like gimbal control.
Other major perks are its obstacle avoidance feature and quality optics that you can look forward to. This DJI model comes with a very impressive 4K camera and five vision sensors. Thanks to the three-axis mechanical gimbal, image stabilisation is one less thing that you have to worry about. Plus, the controls are simple to understand and use - all you have to do is tap or push.
If you know that you will mostly be on the go, the DJI Mavic Air 2 will find favour as it is so portable. That being said, as it is smaller, you could experience that it is not as stable and you will not be able to add too much cargo. All in all, it is simple to use, yet powerful!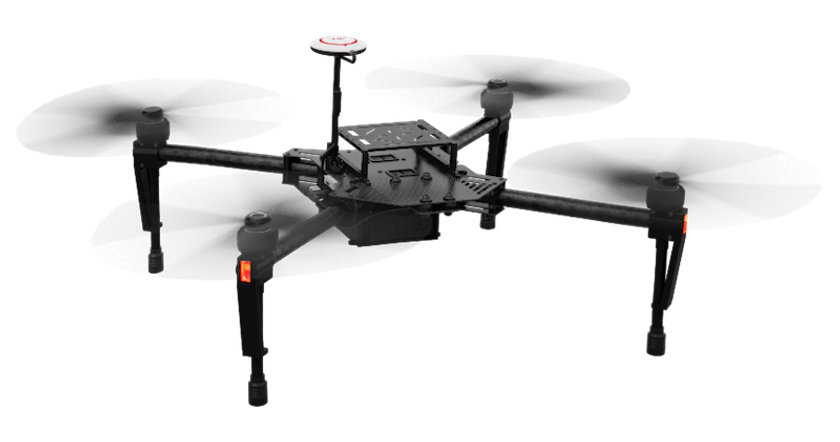 If you do not need such an impressive flight range or an onboard camera, the DJI Matrice 100 is a good option. It boasts a flight range of five kilometres and can reach a top speed of close to 80 kilometres per hour. Though, what makes this drone so attractive is its flight time of 40 minutes and the fact that it allows you to programme and customise it as you desire.
Its additional expansion bays allow you to include sensors, computing boards, cameras, gadgets for communication and other components. You can also customise its long-range controller and outputs that allow you to link it to your own mobile device.
Considering this, it is ideal for drone enthusiasts who want to control the software and hardware completely. So, if you are not a developer rather opt for one of the other models.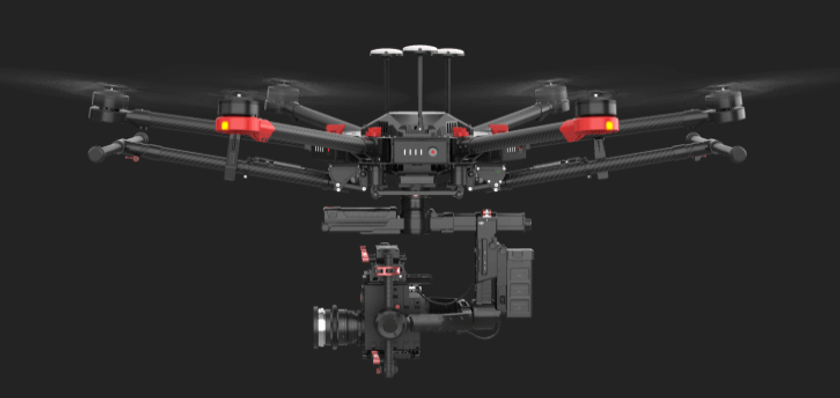 This hexacopter drone is ideal model for drone enthusiasts who want to take their videography and photography to new heights. The DJI Matrice 600 Pro dependably performs hard work which makes a popular choice for industrial use. As a matter of fact, as you can customise this model, it has found favour amongst filmmakers.
In perfect weather conditions you can expect about 35 minutes of flight time, while its top speed of about 60 kilometres per hour is equally impressive.
Its remote controller makes use of Lightbridge 2 and it functions at 2.4GHz. In addition to the standard buttons, you will also find a couple of buttons that you can customise which means that you will be able to control it a lot better. A gimbal dial, return-to-home button and shutter control are just some of its standard buttons.
You might wonder why the DJI Matrice is so expensive as its flight range is only five kilometres. Well, similarly to the DJI Matrice 100, this DJI model boasts incredible flexibility and that is ultimately what you will be paying for. It can carry close to six kilograms which means that you can add a wide range of accessories.
10. DJI Mavic 2 Zoom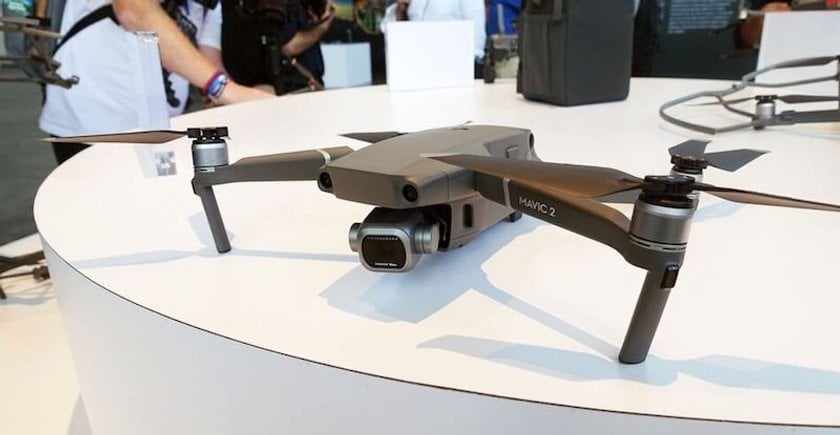 The DJI Mavic 2 Zoom boasts an extraordinary flight range of up to eight kilometres when it is given the chance to explore in the best possible conditions. On top of that, it can reach a top speed of about 70 kilometres per hour and thanks to its flight time of about half an hour, you are sure to have enough time to unlock its true potential.
In fact, this foldable long-range drone is in a class of its own. It is one of the best choices for superior filmmaking! Thanks to its zoom potential, you will be able to take super creative shots, while its three-axis gimbal will take care of image stabilisation.
One of its coolest shooting functions has to be the QuickShot Dolly Zoom feature. In short, this feature lets you capture video footage while it flies backward (and you do not have to worry about your primary subject moving too much). In addition to this fab feature, you will also be able to experiment with shooting features such as Hyperlapse, ActiveTrack 2.0, HDR Photos and Omnidirectional Obstacle Sensing.
If aerial zoom capability is one of your top priorities, be sure to add the DJI Mavic 2 Zoom to the top of your wishlist.
A Few Final Thoughts
At the end of the day, your unique needs will determine which drone is the best fit. If it is merely a leisure activity then a drone like the DJI Inspire 1 Pro that only offers a flight range of two kilometres is all you really need. In addition to flight range, you will want to pay attention to its flight time and top speed too. All in all, these three features are the main points to take into account while you are shopping online for drones.
If you cannot decide between the Mavic 2 Pro and Mavic 2 Zoom, the price might be a determining factor with the Mavic 2 Pro being the cheaper option. That being said, the camera of the Mavic 2 Zoom is much more advanced than the Mavic 2 Pro's camera. For example, the Mavic 2 Pro only has a fixed lens, while the Mavic 2 Zoom boasts a variable lens that will for sure empower you to take much more creative pics. As a matter of fact, the camera of the Mavic 2 Zoom can shoot in 4K with an optical zoom.
That being said, if you do not require zoom capability, the Mavic 2 Pro might be the better choice as its fixed camera is in fact a Hasselblad (a leader in first-class cameras). This means that the Mavic 2 Zoom will actually take better quality photos.
Whatever your choice, anyone of these 10 long-range drones will guarantee loads of flying fun and infinite possibilities.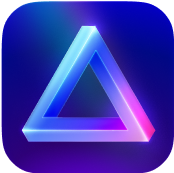 Advanced yet easy-to-use photo editor
view plans