If you are using MacBook Pro for the professional photo editing, the hardware is great.
Photography, at times, has got a lot to do with the use of software programs for enhancing images taken with a camera. Whether you are a casual photographer snapping away at everything interesting that comes in front of you, or a professional covering the world's biggest events, chances are that you use one or more photo editing or processing programs to give your images just the right look before publishing or printing them.
MacBook – The Machine of Choice for Many
Apple's MacBook is one of the most popular and widely used laptops in the world. This is because of many reasons, but for photographers the main driving force behind using a MacBook is its excellent stability and performance. While all models of the MacBook are pretty great at what they do, arguable the best choice for photographers is the MacBook Pro.
If you also have a MacBook Pro and are wondering how you can choose the best photo editor for your computer, this is the perfect place to be.
First, Set Your Priorities Straight
The first step before choosing a photo editor for your MacBook Pro is to know exactly what you will need it for. There are a plethora of such programs that you can use on your computer. Many of their features are similar, with some of the choices aimed particularly at professional users. Most of the very well-known programs have some unique features that they perform better than others like them, so it comes down to what your preferences are and in which areas you are ready to compromise.
For the Quickest of Edits
If you are looking for something that can help transform your photos very quickly, then Fotor might be right up your alley. This is a very simple and easy to use program that can help you do everything from fixing white balance and highlights to overlaying filters and text on your photos. Fotor is also completely free to use, however it does give you the ability to unlock more effects and stickers for $3 every month.
Another excellent and simple photo editor for your MacBook Pro is Pixlr by Autodesk. Its main strength lies in its ability to make even mundane images look fairly attractive, thanks to its number of filters, overlays, paint effects, graphic shapes, and much more.
For Much More than Filters
Adobe's Photoshop is pretty much the undisputed champion when it comes to the amount of image editing capabilities within one program. Whether you want to do something simple like resizing your images or tweaking their contrast, or you wish to do much more complex stuff like merging various photos together or completely reimagining an image in post-processing, Adobe Photoshop has got you covered. The downsides of the program is that it is not very easy to use, and comes at a hefty price.
However, GIMP is a great choice for those people who want the capabilities of Photoshop but cannot justify the cost. GIMP, like Photoshop, also allows you to work in separate layers for detailed photo editing. You can adjust colors, mask out objects, manipulate colors, and a lot more.
For RAW Processing
If RAW processing capabilities are what you require, then Adobe Lightroom is one of the best choices you can make. Considered one of the best RAW photo editing tools out there, Lightroom has everything you can hope for. It allows you to manipulate exposure, contrast, saturation, sharpness, highlights, and much more. Lightroom also comes with the benefit of organizing all your imported photos into well laid-out catalogues, so that you can go through your thousands of photographs fairly easily. If what you are looking for is a software that helps you create professional, exhibit-quality images, then Lightroom is the one to invest in.
There are countless photo editors that you can download on your MacBook Pro. These are just some of the best ones in their particular departments. Before choosing any photo editor for your MacBook, make sure you know exactly what you are looking for and what the program you are considering offers. After that, it's always best to use the chosen program on a trial basis before you invest any real money on it.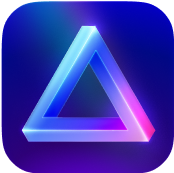 Advanced yet easy-to-use photo editor
view plans