More and more people are learning to fly drones. For some, it's just an exciting hobby. Others use drones to make exciting videos or photos and earn money. If you have a friend who gets a charge out of drones and everything related to them, you can surprise them with a great gift for their birthday, Christmas, or any other special occasion.
More and more people are learning to fly drones. For some, it's just an exciting hobby. Others use drones to make exciting videos or photos and earn money. If you have a friend who gets a charge out of drones and everything related to them, you can surprise them with a great gift for their birthday, Christmas, or any other special occasion.
Gifts for Drone Lovers
It goes without saying that the best way to amaze your friend is to present them with a new drone. In this list, you'll find the best drones that will satisfy any drone lover.
1. Force1 U49WF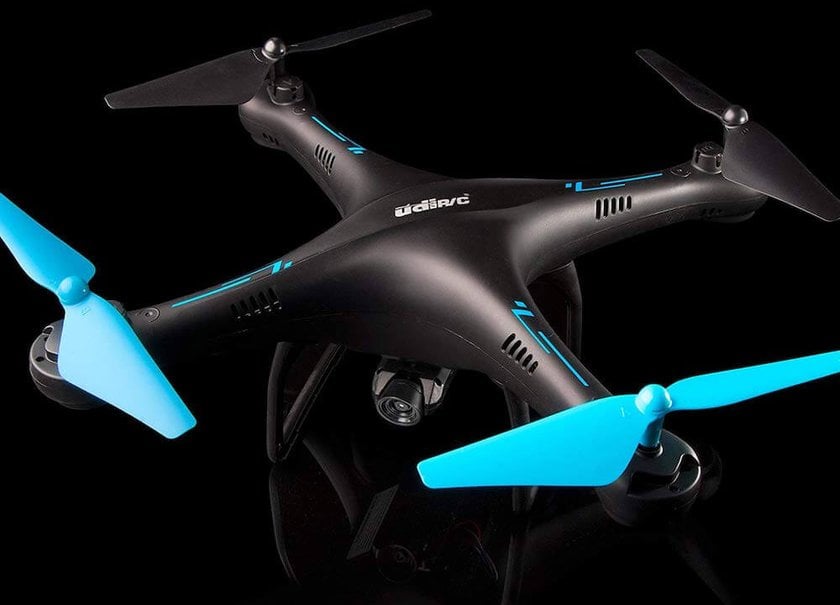 Not only for beginners but also for professionals, the U49WF is a great present for any drone lover. Altitude Hold and Handless modes simplify control. Furthermore, you can use your Android phone or iPhone to watch a live first-person view (FPV). You can even set a custom flight path using your mobile phone or tablet.
The 720p HD drone camera takes amazing HD videos, pictures, and selfies. Plus, this drone is perfect for tricks and FPV racing. It's equipped with bright red LEDs, which will turn night flights into exciting performances.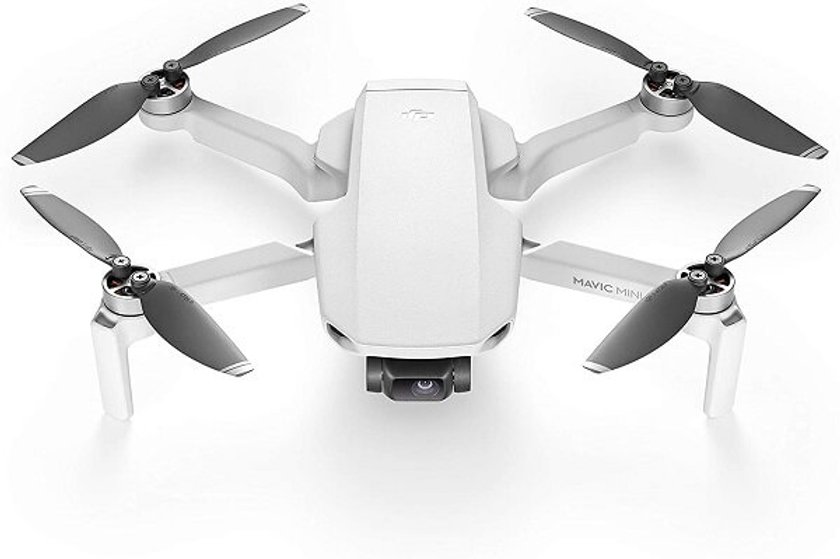 DJI Mavic Mini is one of the best drones for selfies on the market. The special Gesture mode automatically turns on as soon as the Spark takes to the air. Additionally, you can define the flight path.

The Mavic's camera takes clear 12-megapixel pictures and 1080p videos. And with Sport mode, the pilot can reach speeds of up to 31 mph. The Mavic can stay in the air for 16 minutes.
In addition, the Mavic has obstacle avoidance technology, which guarantees a 100% safe flight. All these features make this drone a great gift for beginner drone pilots.
3. DJI Mavic 2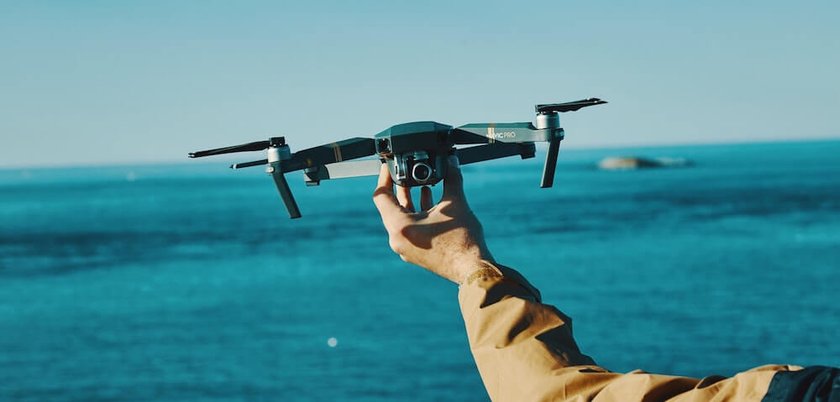 Reliability, long flight time, and compact size make the Mavic 2 a great choice for professionals. This drone's special sensors help it avoid obstacles. It can reach speeds of up to 40 mph, and its transmission range is up to 4.3 miles. The battery lets you fly for 27 minutes.
The Mavic's gimbal-stabilized camera is great for taking 12-megapixel pictures and breathtaking 4K videos. Plus, GPS and GLONASS guarantee you'll know the exact location of your DJI Mavic 2 during the flight. Finally, OcuSync technology catches the imagination and provides users with a wonderful flight experience. It's no-brainer: any true drone lover will be glad to get this drone.
4. Propel Star Wars Drone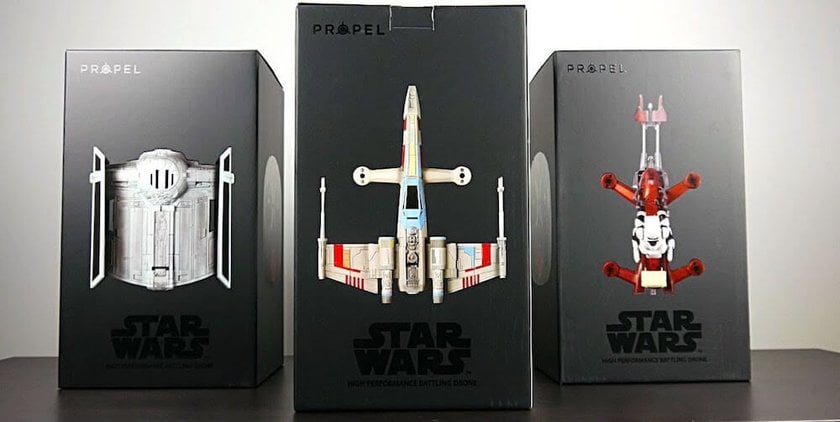 It's also a given that every Star Wars fan has dreamt of becoming an X-wing fighter pilot. Fortunately, now these dreams can come true with this awesome Star Wars quadcopter produced by Propel.
The Propel Star Wars Quadcopter can reach speeds of up to 35 mph and can fly for 6 to 8 minutes after 40 minutes of charging. In addition, there are three different speed modes, making this drone a perfect choice not only for professional pilots but also for beginners. Plus, it's easy to control thanks to altitude stabilization mode.
And of course, the design is amazing. This drone looks exactly like an X-wing fighter from the movies and video games. Furthermore, there are two other models available: the Tie Advanced X1 and 74-Z Speeder Bike. You can be sure that your friend will be thankful for such a great present.
5. Tello Drone (Beginners choice)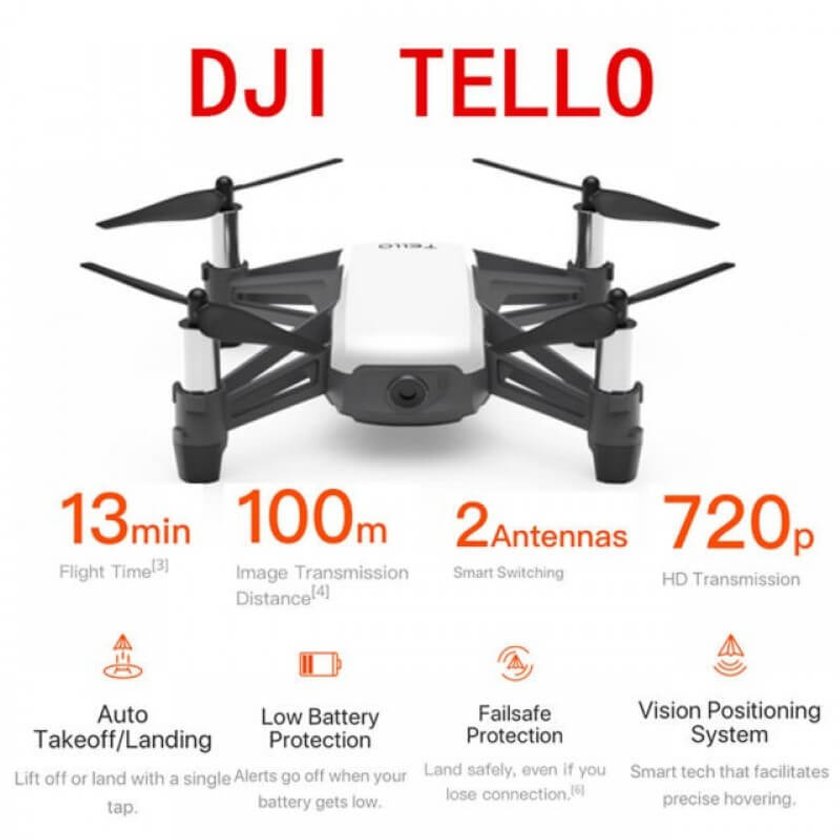 This amazing drone is an ideal gift for kids who want to start flying. It can even help them learn basic programming skills. And of course, the Tello takes great short videos and is easy to control.
The Tello is controlled through a mobile app. It can fly for 13 minutes and has an automatic takeoff and landing system. Plus, it alerts the user when its battery gets low.
Failsafe protection guarantees a safe landing even when the connection is lost. All these benefits make the Tello drone one of the most exciting and safe presents for children.
Drone pilot Gifts + Accessories
Another great way to amaze your drone lover is to present them with a unique gift related to their favorite hobby. Fortunately, there are many funny and interesting things that can not only please any drone pilot but also stand them in good stead.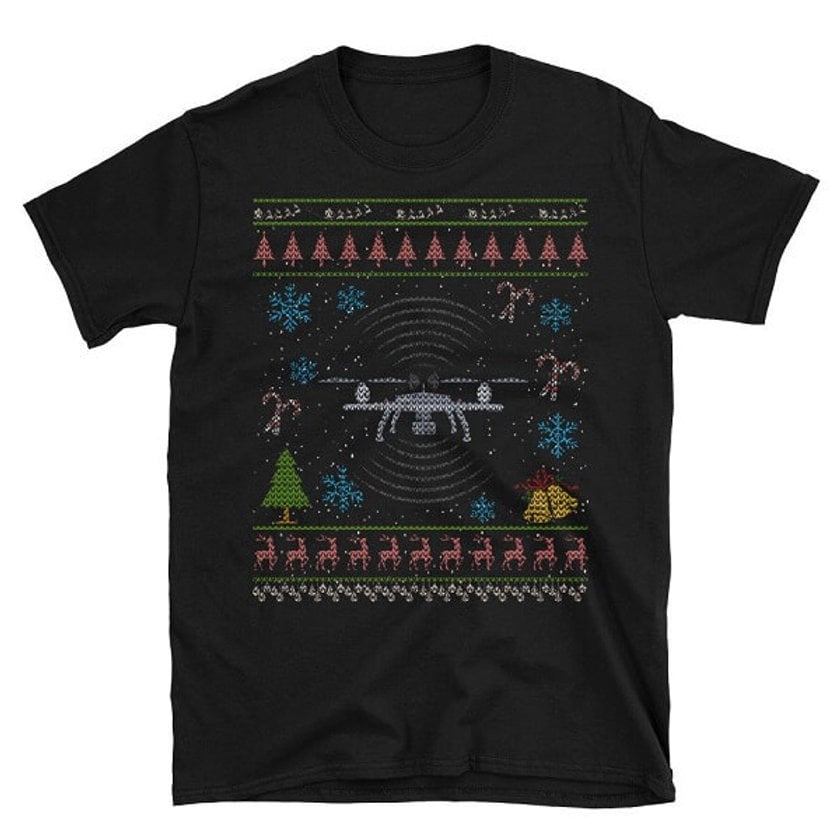 If you want to present a drone pilot with a Christmas gift, you should check out this ugly but comfortable Shirt made of 100% ringspun cotton. No doubt this Shirt is the right gift for someone who can't imagine their life without drones and quadcopters. All that you need to do is choose the color and style.
2. Drone Waterproof Landing Pad
Every professional pilot knows how important it is to find a location to safely launch and land a drone. Fortunately, this Launch Pad can help a drone take off from any type of terrain. It's the perfect choice if someone wants to protect their drone's gimbal system and camera.

This launch and landing pad comes with stakes that can protect it from the wind during bad weather. And it's compact enough to be stored in a small travel case. You can be sure that this launchpad is the dream of every drone lover.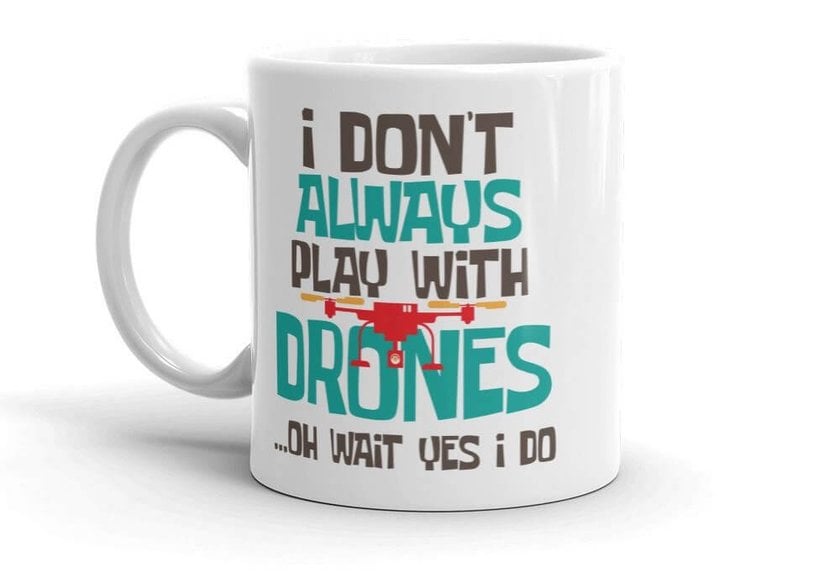 Unique mugs are popular, and this one is a must-have for everyone who can't imagine their life without drones. It contains a funny and colorful print that says: "I don't always play with drones… oh wait yes I do," which will move any pilot to laughter.
This ceramic mug is great for morning coffee or tea. It can really cheer someone up before a difficult work day. Furthermore, it's microwave and dishwasher safe. This mug is a small gift that can make a big impression.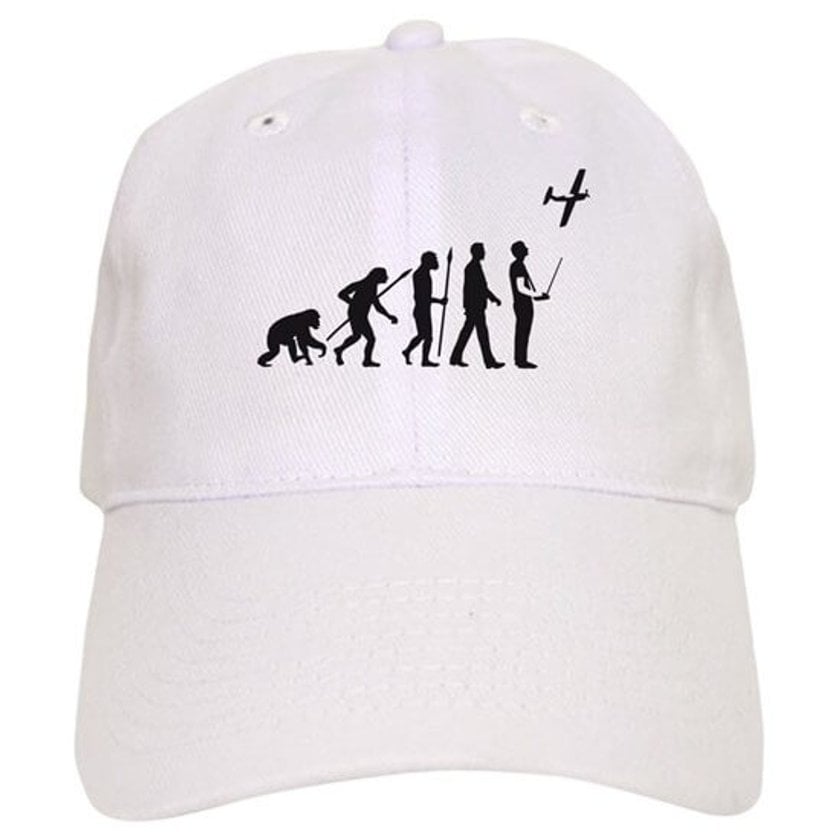 A hat is a necessary item for drone pilots because it protects their eyes from damage. And what could be better than an awesome high-profile hat with the Drone Pilot Ground School logo?
This hat has a classic design and is made of high-quality wool and acrylic. The 7-position adjustable snap means it will fit any head. Any professional drone lover would be glad to get such a classy hat.
5. "Before You Ask" drone pilot shirt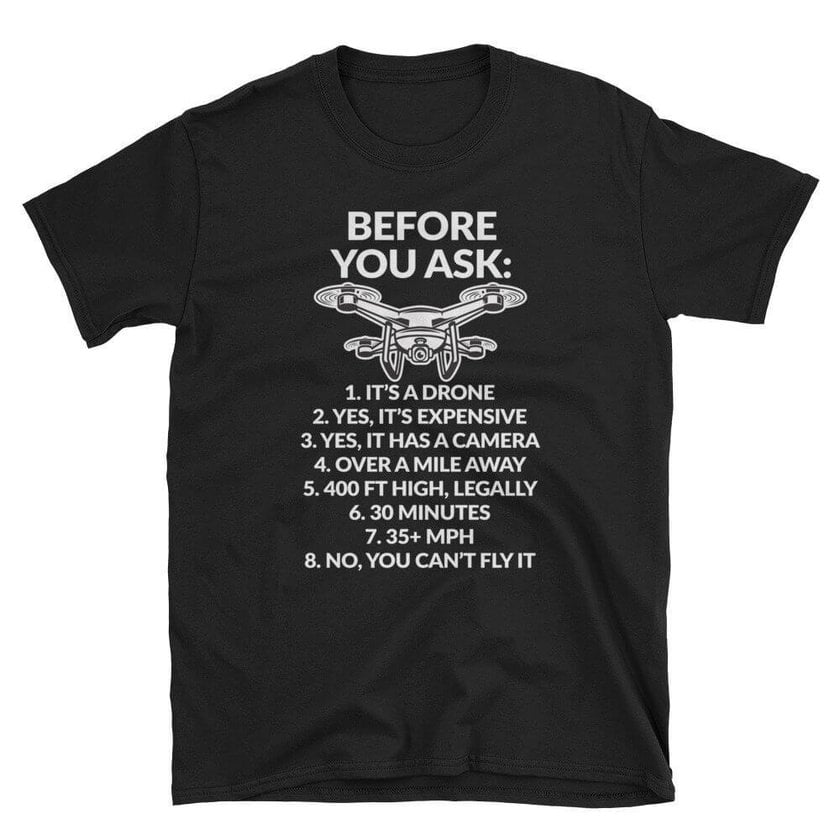 If your friend has a good sense of humor, they'll be glad to get this super cool shirt. It will release them from constant annoying questions. Besides, it's 100% cotton and is comfortable to wear. And the print won't fade during washing. There's no doubt that this shirt will be a real relief for drone pilots.
6. Specialized drone training from Udemy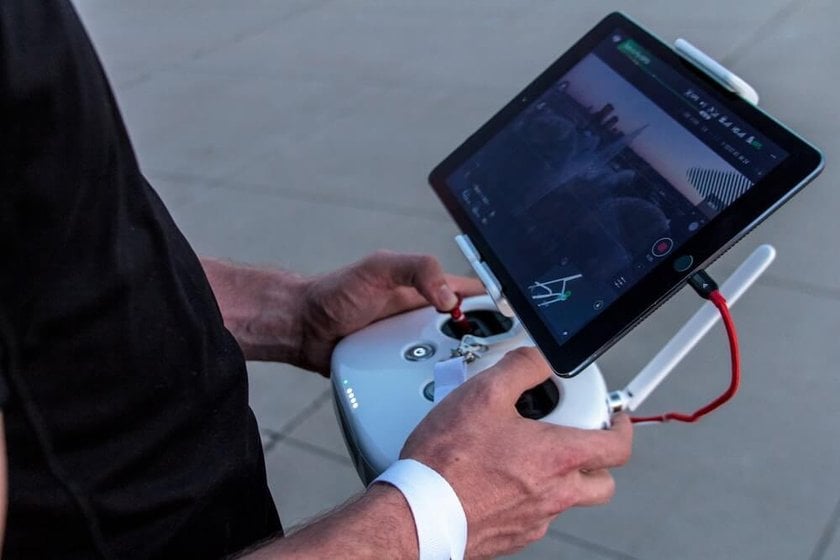 Many people earn money using drones. They make amazing videos and take stunning pictures. Now, they can learn how to use drones for mapping vegetation.
These popular courses for beginners and pros are a valuable experience for every drone pilot. Furthermore, they're a great chance to add a new skill to your portfolio. Additionally, the professional instructor will beef up your knowledge of drone technologies - a dream course for anyone who wants to learn something new.
7. Len filters for DJI Mavic Mini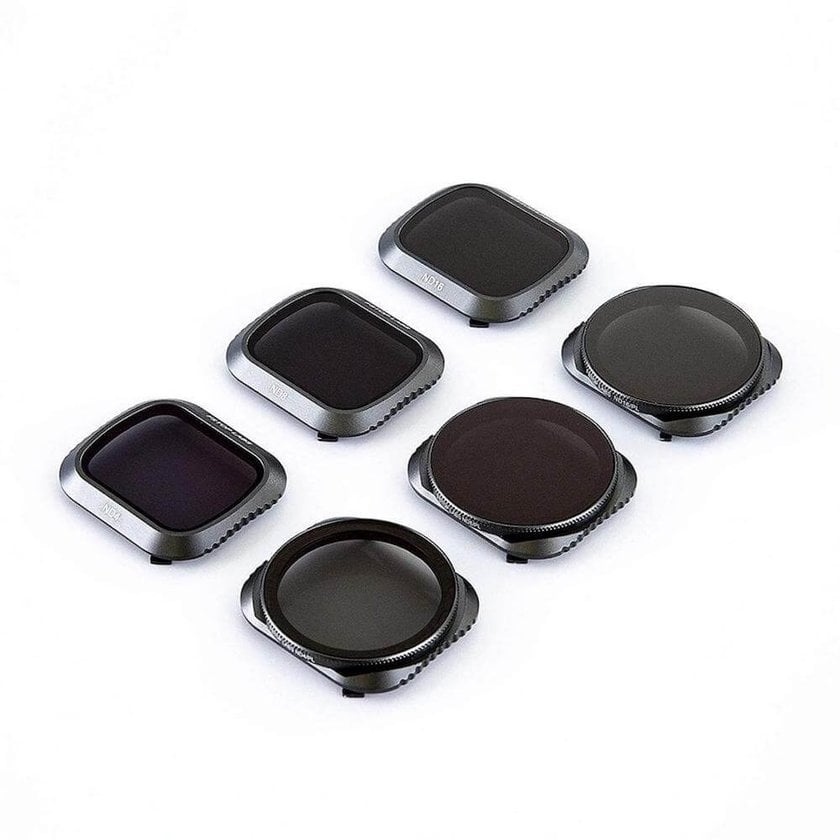 This amazing set includes six lens filters that will improve the quality of your aerial photos. They're made of high-quality AGC glass and can be used with the DJI Mavic Mini 4K gimbal video camera. The lenses cope with glare, harsh shadows, overexposure, and more.
They can be installed or removed without any difficulties. And the set comes with a lifetime warranty, which is great evidence of the product's reliability. It's an ideal present for drone lovers who want to promote their photography skills.
8. Lume Cube 2.0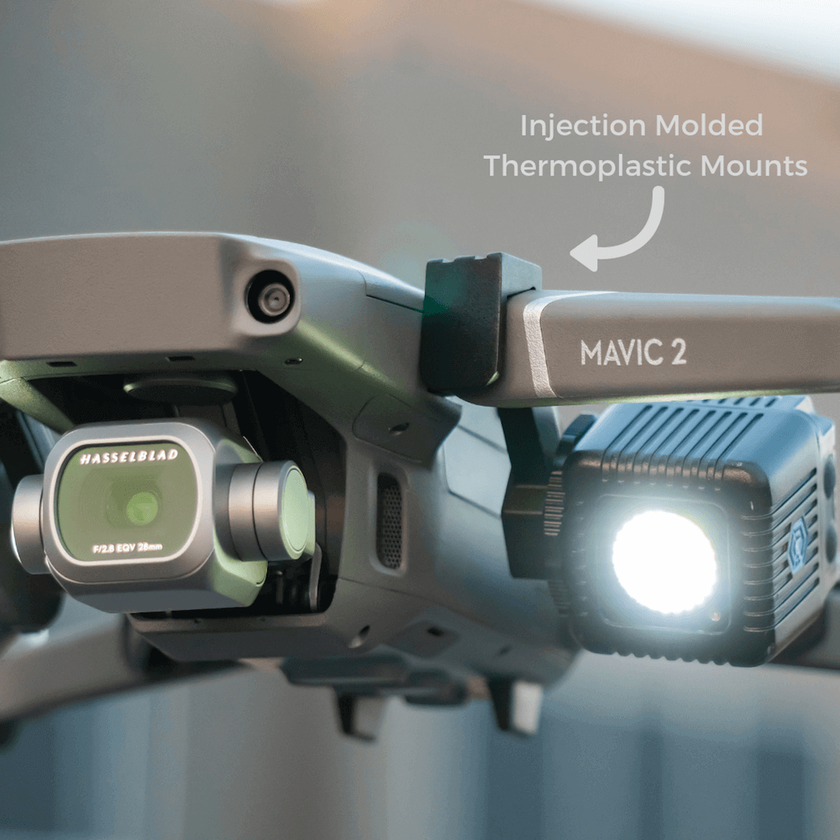 With this lighting kit, your friend will be able to turn their drone into a real UFO. Lume Cube 2.0 is the brightest and most compact light for photo and video creation and can be controlled using an app. The app can also be used to check the battery level, set the mode, and adjust the brightness and flash duration.
Lume Cube LED lights are totally waterproof and have built-in magnets that allow you to mount them on different surfaces. The custom designed camera lens provides balanced lighting. The Lume Cube 2.0 is a great way to create interesting and breathtaking content.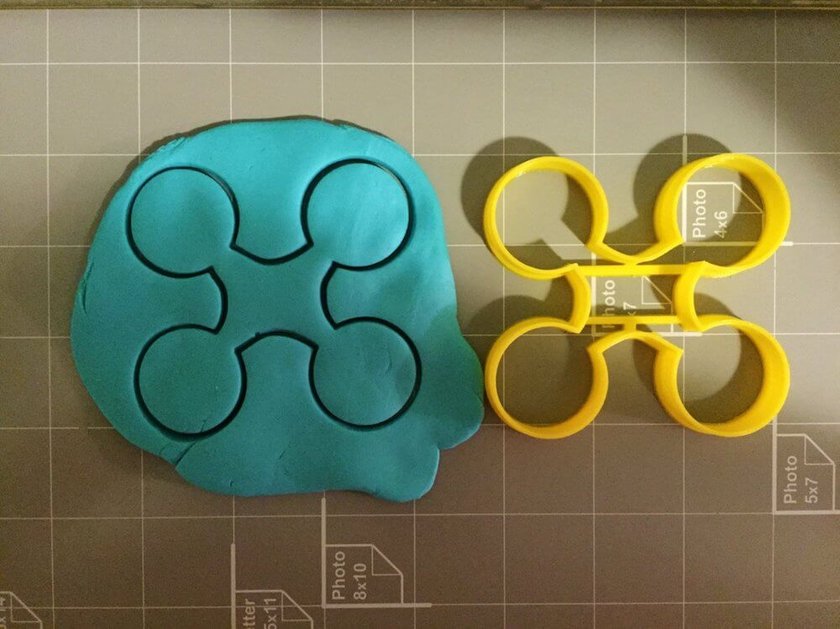 Have you ever dreamt of eating yummy cookies that look like small drones? Now this dream can come true with these amazing drone cookie cutters made of high-quality PLA plastic. These cookies cutters are safe for the environment, but take into account that they aren't dishwasher safe. Still, they're a great gift idea.
10. DJI Osmo Pocket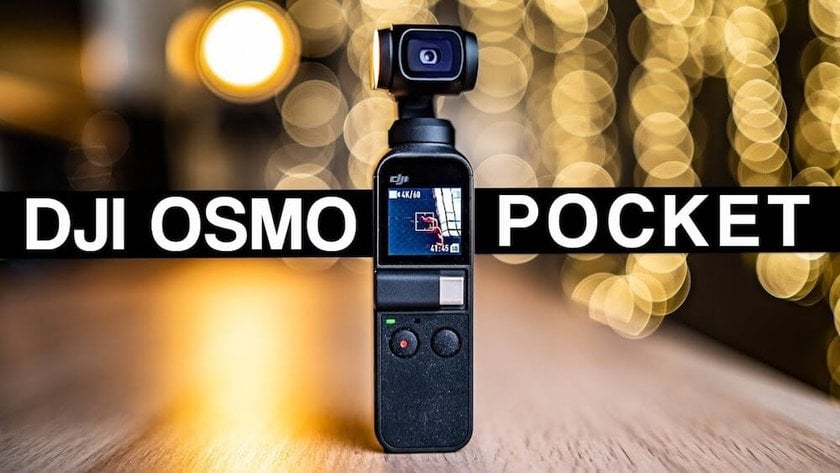 This pocket-sized gimbal camera produced by DJI is great for taking stunning 4K footage. Like many drone cameras, this one has different modes such as Active Track, Motionlapse, and FPV. The ability to connect the Osmo to your mobile phone and the silent cooling system make this camera one of the best on the market. Any drone lover would be glad to get this wonderful camera produced by one of the most famous drone makers.
Conclusion
As you can see, there are different ways to amaze people who adore drones and accessories related to them. Remember that your positive feelings and emotions will make any gift priceless. If you present a drone lover with a present from these lists, you can be sure that they'll be as happy as a clam at high water.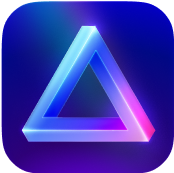 Advanced yet easy-to-use photo editor
view plans