This list of the best landing pads can help you. It will save your time and provide you with useful information about the best models.
A reliable landing pad is essential if you want to prevent your quadcopter from a crashing. Tall grass can wind round your drone's propellers and destroy them. Dirt may get in the motors and cause damage. If your quadcopter has a camera, a heavy touchdown may cause damage to the lens. Besides, it may be an impossible task to land your drone at night without proper equipment.
As a result of such damage, you'll have to spend a lot of money to repair your quadcopter. And sometimes a crash can be so serious that you have to buy a new one. With a landing pad, you can avoid these expenses.
However, it can be difficult to choose the right landing pad. Of course, you should take into account the quality and reliability of the pad as well as the size of your drone. But still, there are so many different models that even a professional drone pilot may be confused.
Fortunately, this list of the best landing pads can help you. It will save your time and provide you with useful information about the best models. In addition, you'll find out how to save money by making your own drone landing pad using materials at hand.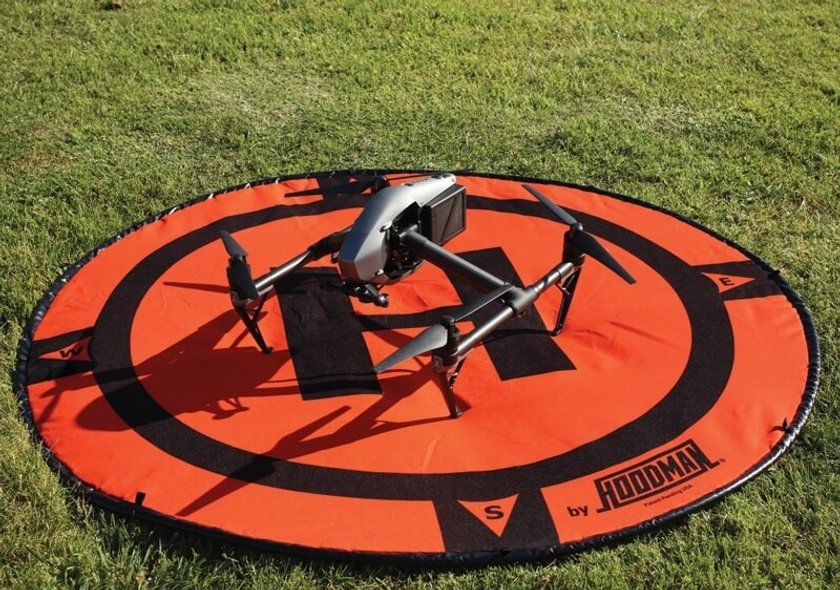 This big landing pad by Hoodman is our favorite pad by a long shot. Because it comes in several sizes, it's a great choice for any size drone (small, large or professional). It will protect your drone's lens and motors from dust, dirt, and small stones. The flexible steel cable perimeter helps it stay in place during windy weather, and is way more convenient than using stakes to keep your pad in place. Furthermore, every steel component is rustproof, so you can be sure that your Hoodman landing pad will be as good as new, year after year.
Thanks to the pad's bright orange color, you'll also be able to find the landing spot without any difficulties. The one-year warranty is another evidence of the product's reliability. This landing pad is an awesome choice for people who want durability, so if you are one of them, you certainly should purchase it.
If you're looking for a lightweight drone landing pad that provides a big landing zone, you certainly should check this one out. Four loops with stakes protect it from high wind. Also, top-quality nylon materials make it really durable.
Another benefit is the opportunity to use the Aurtec drone landing pad for night flights. Four LED lights and eight reflective strips make it easy to see. A carrying bag is included as a pleasant bonus.
Manufacturer guarantees that you can use this landing pad for long period of time. Plus, it comes with a two-year warranty. The Aurtec pad is compatible with almost all types of drones and is an ideal choice not only for beginners but also for professional pilots.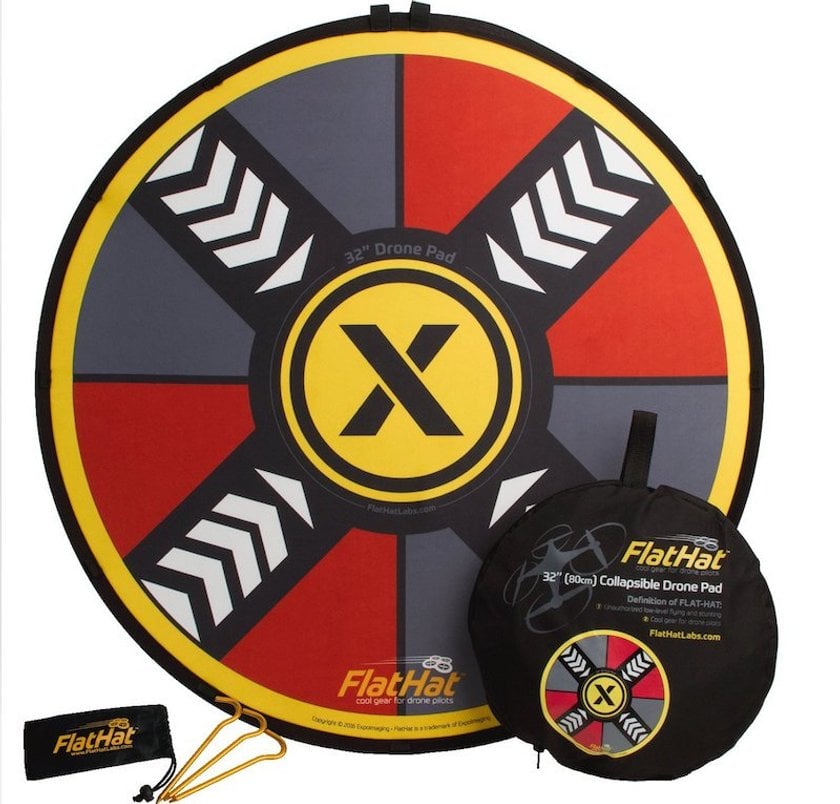 This lightweight drone landing pad is made of high-quality polyester sewn to a steel frame. It comes with aluminum stakes and a carrying bag.
The FlatHat pad has a bright pattern, so it may be a perfect landing zone for automated quadcopters. Also, you can easily notice it even if it's surrounded by high grass.
This landing pad is really compact, so it's not a problem to take it when you're going on a journey. You can easily store it in your backpack. It's recommended to use the FlatHat pad with medium-sized quadcopters. It's a stellar choice for people who adore traveling and want to make amazing videos of their adventures.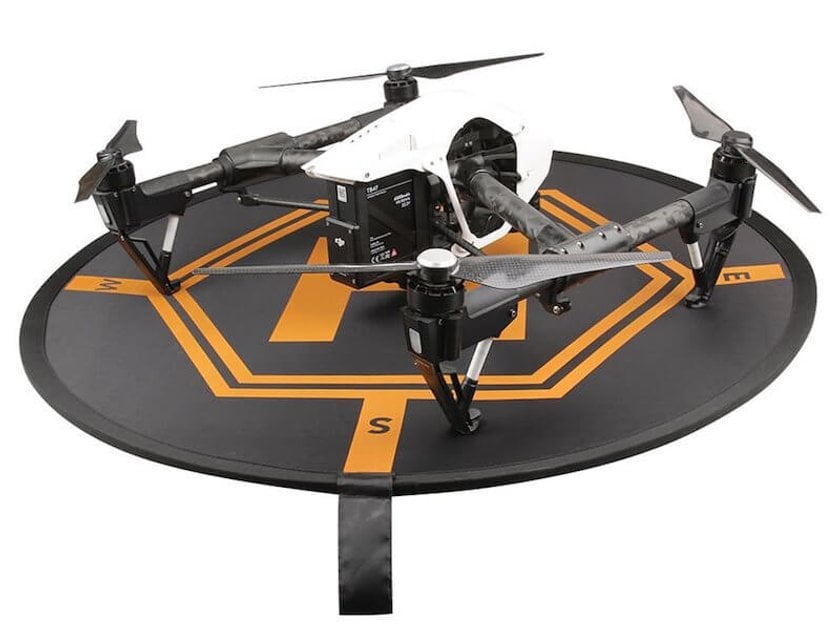 With the Hooshion landing pad, there's no reason to get into a sweat during landing. The Hooshion pad allows you to land your quadcopter on almost any surface. It's suitable for any type of terrain, so now you'll be able to take awesome aerial pictures of deserts or marshes without fear of crashing your drone. And you can be sure of its reliability, as Hooshion uses only high-quality nylon materials. Reflective strips make it possible to use this pad even for night flights.
In addition, the pad is collapsible, so you can take it wherever you want. It even comes with a special carrying bag. The Hooshion pad works with drones of all sizes.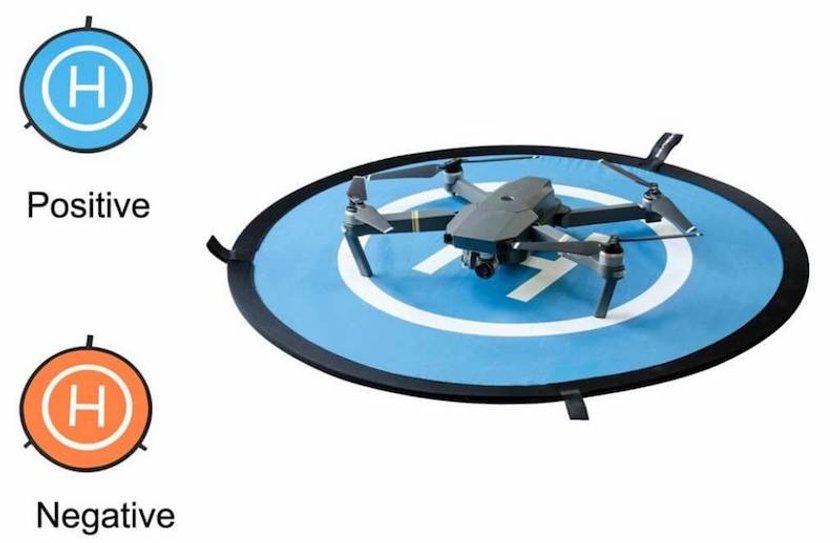 Are you looking for a reliable landing pad? If your answer is yes, you certainly should focus your attention on this landing pad by Philonex. It's made of waterproof top-quality nylon that protects it from moisture.
Sun protection guarantees that the landing pad won't fade or be damaged by heat. It comes with a carrying case, eight reflective strips, and three stakes. Thanks to the reflective strips, the pad can be used for safe landing during night flights.
Philonext provides a one-year warranty and will return your money if you're not satisfied with the product. However, there are no reasons to worry, as you can be sure that this landing pad will please you. Don't forget to check if your drone is compatible with the Philonext pad before purchasing.
6. Craft your own with improvised materials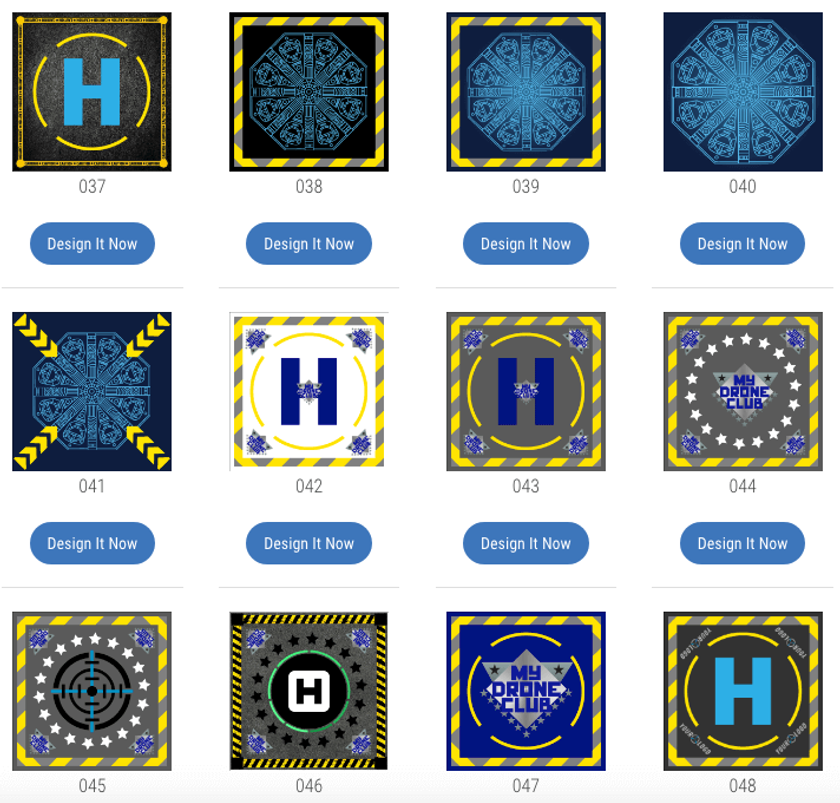 If you don't want to spend a lot of money, you can always use materials at hand to craft your own awesome landing pad. First of all, you'll need to choose the materiasl. For example, you can use a car sunscreen for the landing surface. Then you'll have to cut out the pad in the size you need. Finally, you can paint your landing pad and design it with an awesome pattern. You'll get a unique handmade landing pad that comes cheap but is useful.
Remember that the drone's propellers, camera, and motors can be seriously damaged in case of a heavy touchdown. That's why if you want to protect your quadcopter from damage, you should purchase a landing pad. It will help you not only to avoid crashes but also save your money and nerves. Hurry up and protect your drone right now!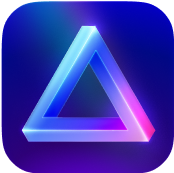 Advanced yet easy-to-use photo editor
view plans