This week we have officially moved to Skylum. Macphun is now a legacy.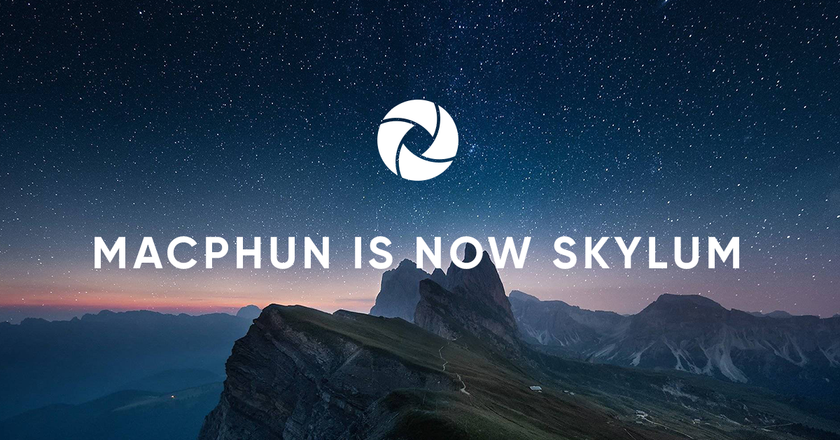 In June of 2017, the executive team from Macphun went on a fact-finding mission to learn how its products could improve. We met with many professional photographers. We listened and we learned. We found out that our software was being used by people who, like us, love photography. We ended that trip in Gig Harbor, WA where an idea began to take hold. We were going to improve and grow Macphun.
That trip changed everything for us.
When we launched Aurora HDR, we knew we were on to something because the software has quickly become the top-selling and most-awarded HDR photo editor in the world. When we launched Luminar in November 2016, we knew we were on to something, because tens of thousands of photographers quickly made it their default Adobe plugin or their go-to photo editor (if they didn't use Adobe products).
Despite the success of two products, we were not really sure where we wanted to go next. Last summer we found the answer and started on a path that would both grow our company, and improve our products.
We left that series of meetings inspired, confused, slightly lost, yet excited. Mentally, we had wanted to grow the company to a new level, but had been unable to express it aloud. After that series of meetings, we understood what that big change would be; we want to bring photographers the first, real-world, Adobe alternative. And the best part of coming to this realization was that we now knew we could make it happen.
Four months later we announced the name change from Macphun to Skylum. You can read more about it here. And in November we launched the new version of Luminar for Mac & PC.
Skylum is a new name. Luminar is a new product. Changes are happening quickly. This is an evolving process: we are generating more and more spark so we can start a big fire soon. We're far from perfect, but we're very inspired to do better every day.
I am writing this post because I want to thank you for joining us on this journey.
This week we have officially moved to Skylum. Macphun is now a legacy.
I am writing this blog post while I am in Frankfurt, Germany, getting ready to fly to San Francisco to attend a startup conference. We're getting ready to exhibit at the WPPI, Shutterfest and Photoshop World conferences which run in February, April and May respectively. Our new US-based team is getting ready to make a really big splash at these shows.
Our US-based team is on the phone 24/7 with photography influencers, international photo resellers, camera companies and industry partners. Our new education department has significantly improved both the quality and quantity of information and training that we provide for our users - all free of charge. Skylum user education has been elevated to a whole new level.
Our top-notch development team is working to launch the Luminar DAM as soon as possible. We're also ready to bring you a major Luminar performance update this quarter. It will make the software at least three times faster, and better in many other ways. Coming to both Mac & PC, so get ready.
Our worldwide marketing efforts have culminated in 12 projects simultaneously, involving a team that's now spread between US, Ukraine, Germany, Japan, Taiwan, Spain, and UK.
We're also ready to visit Japan early in March to meet with the founder of 500px.com. We are creating a team that brings about business development in Asia.
We had 60 employees in November 2017, and have grown to 100 people as of this February 2018. The changes are happening very quickly, we learn something new every day, and everything is happening for a reason.
We want Skylum to bring you the most innovative and fantastic photography software. Adobe Lightroom and Photoshop are great tools, but we want to bring you something even better. And we have the technology and the team to make it happen.
Thanks for reading. We hope you're rooting for us, because we're rooting for you.
More updates coming soon.
Alex Tsepko, CEO Skylum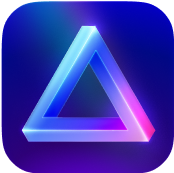 Advanced yet easy-to-use photo editor
view plans